United States confirms its leading role in the fight against transnational corruption
The United States continues to demonstrate an increasing level of anti-bribery enforcement, having convicted or sanctioned 174 companies and 115 individuals for foreign bribery and related offences under the Foreign Corrupt Practices Act (FCPA) between September 2010 and July 2019. The United States is thus commended for a significant upward trend in enforcement and confirming the prominent role it plays globally in combating foreign bribery.
The 44-country OECD Working Group on Bribery has just completed its Phase 4 evaluation of the United States' implementation of the Convention on Combating Bribery of Foreign Public Officials in International Business Transactions and related instruments.
Given developments since the United States' last evaluation in 2010, the Working Group made a range of recommendations to the United States, including to:
Consider ways to enhance protections for whistleblowers who report potential FCPA anti-bribery violations by non-issuers and provide further guidance on available whistleblower protections;
Continue to further evaluate and refine policies and guidance concerning the FCPA;
Make publicly available the extension and completion of NPAs and DPAs with legal persons in foreign bribery matters as well as the grounds for extending DPAs in FCPA matters;
Continue to evaluate the effectiveness of the Corporate Enforcement Policy in particular in terms of encouraging self-disclosure and of its deterrent effect on foreign bribery; and
Continue to address recidivism through appropriate sanctions and raise awareness of its impact on the choice of resolution in FCPA matters.
The report praises the United States for its sustained commitment to enforcing its foreign bribery offence as well as its key role in promoting the implementation of the Convention. This achievement results from a combination of enhanced expertise and resources to investigate and prosecute foreign bribery, the enforcement of a broad range of offences in foreign bribery cases, the effective use of non-trial resolution mechanisms, and the development of published policies to incentivise companies' co-operation with law enforcement agencies.
The report also notes a large number of positive developments and good practices, such as the DOJ's reliance on several theories of liability to hold both companies and individuals responsible for foreign bribery, and the United States' successful co-ordination that has allowed multi-agency resolutions against alleged offenders in FCPA matters. In parallel, the United States has increasingly sought to co-ordinate and co-operate in investigating and resolving multijurisdictional foreign bribery matters with other jurisdictions. Finally, the United States has helped foreign partners build their capacity to fight foreign bribery through joint conferences and peer-to-peer training thus enabling the law enforcement authorities of these countries to better investigate and sanction prominent foreign bribery cases.
The United States' Phase 4 report was adopted by the OECD Working Group on Bribery on 16 October 2020. The report lists the recommendations the Working Group made to the United States on pages 111-113, and includes an overview of recent enforcement activity and specific legal, policy, and institutional features of the United States' framework for fighting foreign bribery. In accordance with the standard procedure, the United States will submit a written report to the Working Group within two years (October 2022) on its implementation of all recommendations and its enforcement efforts. This report will also be made publicly available.
The report is part of the OECD Working Group on Bribery's fourth phase of monitoring, launched in 2016. Phase 4 looks at the evaluated country's particular challenges and positive achievements. It also explores issues such as detection, enforcement, corporate liability, and international co-operation, as well as covering unresolved issues from prior reports.
Skills and lifelong learning critical for all workers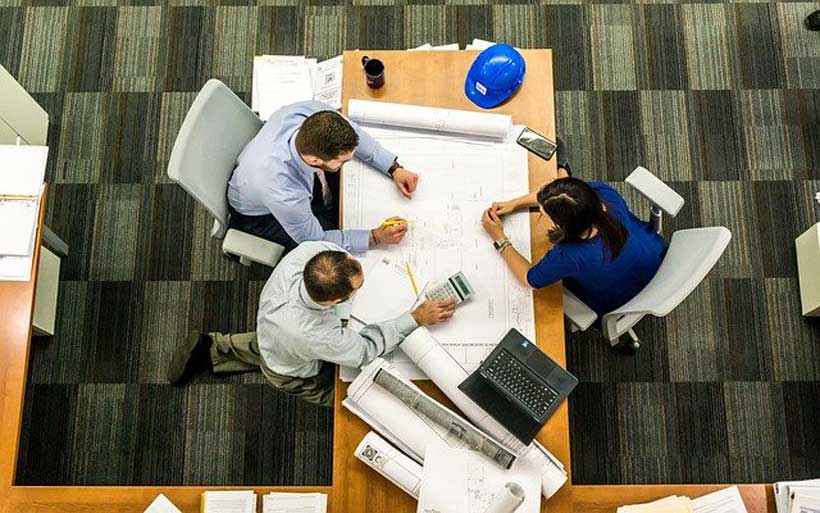 The International Labour Organization has published a new guide for trade unions on skills development and lifelong learning.

The guide "Skills Development and Lifelong Learning: Resource Guide for Workers'Organizations" , published by the ILO's Skills and Employability Branch and Bureau for Workers' Activities (ACTRAV) addresses key challenges facing workers' organizations, including best practices, key priorities and main challenges. It also outlines why trade unions should be involved in skills development and lifelong learning.

According to the guide, building the capacity and engagement of workers'organizations in skills development and lifelong learning, based on a human-centred approach and International Labour Standards, will help build a 'better normal' in the post-COVID-19 World.

"What matters in the end, is that ALL workers can acquire the skills of their choice to get jobs and to keep jobs, and to be equipped to face the transitions they will be confronted with over the working life. Skills development and lifelong learning are essential to enhance workers' capabilities to participate fully in decent work, to contribute to human development, active citizenship and the strengthening of democracy," said Maria Helena André, Director of the ILO's Bureau for Workers' Activities.

The guide is designed for workers' organizations, trainers, facilitators and ILO officials. It is part of a comprehensive programme of support for workers'organizations in preparation for the 2021 International Labour Conference (ILC), which will discuss skills and lifelong learning. It also paves the way for the general discussion on standing setting for apprenticeships, which takes place at the ILC in 2022 and 2023.

"If the lifelong leaning notion has to become a reality, the link between the world of education and the world of work needs to be very strong, bringing these together, through a process of social dialogue where governments, employers, and workers organization jointly formulate policies and programmes," said Srinivas Reddy, Director of the ILO SKILLS Branch.

A Global webinar bringing together workers' organizations, technical experts, academics and senior ILO officials was held on the November 18th 2020 to launch the guide.
Europe needs to prepare better for coming out of new strict containment measures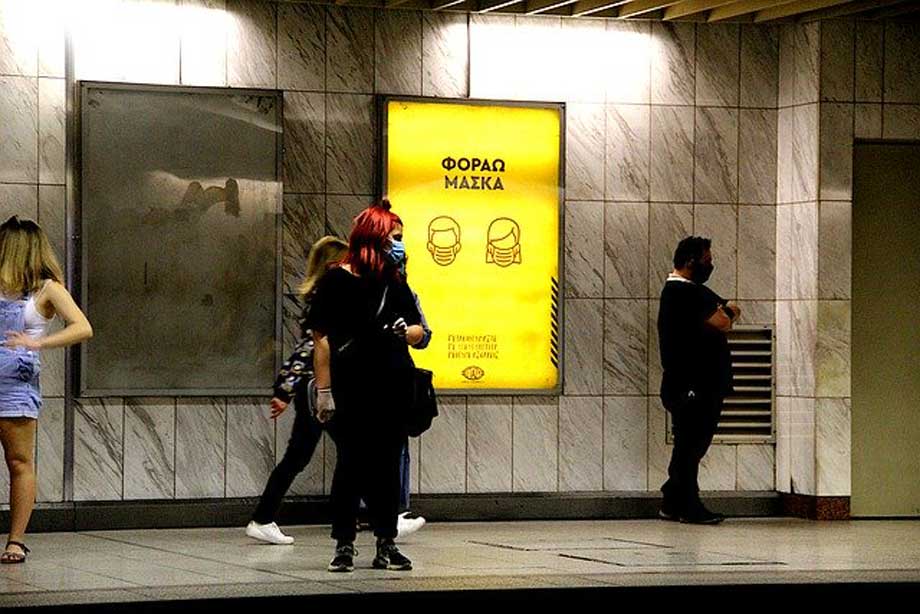 With the coronavirus (COVID-19) once again spreading rapidly, and the re-introduction of containment measures to flatten the curve of the epidemic, it is crucial for policymakers to plan effective strategies to re-open their economies to avoid further re-confinements. This should include much more effective testing, tracing and isolation policies that people can easily follow, as well as improved social distancing measures, according to a new OECD report.
Health at a Glance: Europe 2020 provides a first look at comparative data on how European countries have experienced and responded to the pandemic, including both outcomes and policies. Europe has again become a COVID-19 hotspot. As of 15 November 2020, over 10 million people in Europe had been infected and more than 265,000 died from COVID-19, with numbers continuing to rise rapidly. The report shows evidence that banning large gatherings, encouraging people to telework, mandating facemask wearing in public and encouraging their use in private gatherings involving at-risk groups, and strictly limiting capacity in restaurants, stores and other public indoor places can go a long way towards reducing the spread of the virus.
"The recent news of a vaccine is encouraging but tackling this pandemic is a marathon, not a sprint," said OECD Secretary-General Angel Gurría. "International collaboration will be key to ensuring mass production and widespread distribution of the vaccine. But countries also need to reinforce their support for the healthcare sector and workers, and extend the scale and effectiveness of testing, tracing and isolation policies."
A few European countries, like Norway and Finland, have been better able to contain the spread of the virus, partly because of geographic factors (lower population density) but also because of greater preparedness and rapid and effective test, track and trace (TTT) strategy, and stronger trust and compliance of citizens with government rules and recommendations. Outside Europe, the four OECD countries in the Asia/Pacific region (Korea, Japan, Australia and New Zealand) have successfully controlled the COVID-19 outbreak. Beyond their geographical characteristics, these countries quickly introduced effective testing, tracing and isolation policies as well as trust and compliance with social distancing and other key guidelines.
More effective testing, tracing and isolation policies are crucial. Many countries are still struggling to get test results back to people quickly and the effectiveness of contact tracing applications has been limited in several countries. Greater logistical efforts are needed to make tracing of contacts effective and for people infected with COVID-19 to isolate themselves.
During the first wave of the pandemic, 90% of deaths were people over 60 years old and about half or more of COVID-19 deaths in many European countries were among people living in care homes. Measures to isolate confirmed cases in nursing homes have improved, although it remains a challenge to isolate residents with certain conditions, such as neurological disorders like Alzheimer's disease and other dementias, without increasing further their psychological distress.
The pandemic has also highlighted the shortages of health workers in many countries before the crisis, as well as the need to create additional reserve capacity that can be quickly mobilised in times of crisis.
Many people with chronic and other conditions besides COVID-19 were unable to access needed care during the first peak of the pandemic in Spring 2020. Access to primary care and specialist care needs to be maintained to respond to all care needs and minimise any complications and indirect deaths from the pandemic.
Even before the COVID-19 pandemic hit, waiting times for elective surgery were on the rise in many European countries, as the demand for surgery was increasing more rapidly than supply. These waiting times are likely to increase further in several countries, as many elective surgeries and cancer diagnoses and treatments were postponed during the pandemic.
The report also makes the case to address other ongoing important risk factors to health, notably air pollution that causes hundreds of thousands of deaths each year across EU countries.
Health at a Glance: Europe 2020 is the result of ongoing close collaboration between the OECD and the European Commission to improve country-specific and EU-wide knowledge on health issues as part of the Commission's State of Health in the EU cycle.
Creating a 21st Century Education System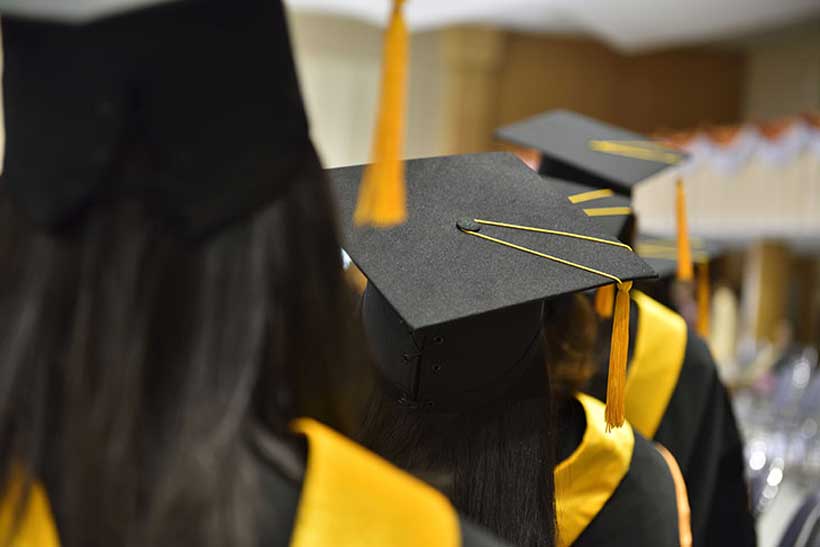 The COVID-19 pandemic threatens Indonesia's achievements in the education sector, unless the country remains focused on protecting and building its human capital through improving equity, capacity and accountability for learning, according to the three new reports released by the World Bank today.
Indonesia has made commendable progress over the past 15 years in expanding access to education, with student enrollment increasing by more than 10 million, or 31 percent since 2002. However, significant challenges remain. Student learning as measured by national exams as well as international assessments remain low across all types of schools, and the new reports show that students on average are 1.5 years behind the learning level expected by the national curriculum for 4th grade.
As a result of these low levels of learning, many students do not achieve the minimum level of knowledge and skills needed to participate fully in the economy and society. The reports highlight important inequalities in enrolment rates, especially in upper-secondary and early childhood education. The COVID-19 pandemic is adding to these challenges.
"Indonesia has made great progress in the education sector, including significant improvements in enrolment and gender parity. However, it is crucial that government expenditures are targeted at improving student learning outcomes and reducing learning inequality," said Satu Kahkonen, World Bank Country Director for Indonesia and Timor-Leste.
The Revealing How Indonesia's Subnational Governments Spend their Money on Education lays out in detail for the first time what sub-national governments do with the money they receive for education. The Measuring the Quality of Ministry of Religious Affairs' Education Services examines the quality of education service education spending pays for, and the Promise of Education in Indonesia reportidentifies ways to strengthen the overall education system.
The reports recommend that two years of quality early childhood education be made accessible to all, to make sure that children get a good start and are ready to learn when they enter first grade. Report data showed that districts/cities spend very little on early childhood education and development, on average just 2.6 percent of their education budgets. Efforts to reduce learning gaps could be targeted at children from families who are the poorest, live in remote areas or have disabilities, to ensure that no children are left behind. Teachers and school directors could use student assessments to identify their students' learning gaps and provide targeted support.
"How much students learn throughout the education system has a direct impact on how productive they can be as adults," said Noah Yarrow, World Bank Indonesia Senior Education Specialist. "If they are equipped with the skills they need for the job market, Indonesia's youth have the potential to boost Indonesia's overall productivity, economic growth, and prosperity."
The reports recommend that subnational capacity and reporting also need to be strengthened, while teacher candidates need to be selected based on subject knowledge and pedagogic ability, and then given effective support throughout their careers. It is important that national and subnational governments address learning poverty and inequality in Indonesia, and invest in a more resilient education system to protect learning gains in the present pandemic, as well as to prepare for future challenges.
The reports were prepared for the Ministry of Education and Culture (MoEC) and the Ministry of Religious Affairs (MoRA) and with support from Australia's Department of Foreign Affairs and Trade (DFAT).