Table for 10 Billion? Leaders to Unlock More Sustainable and Equitable Food Future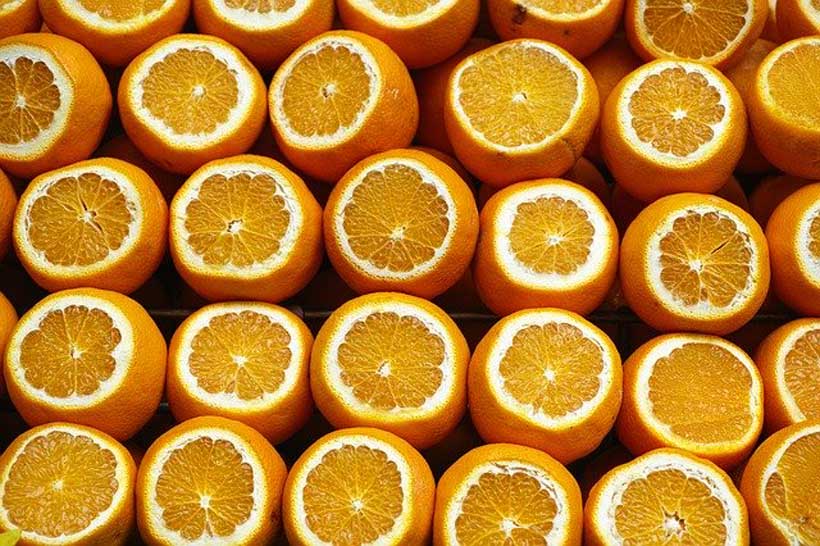 The COVID-19 crisis has exacerbated vulnerabilities in food systems – highlighting the insecurity of rural livelihoods, the tragedy of food waste, and stark inequities in access to healthy food. As the global population races to 10 billion, more needs to be done to feed the planet while tackling the environmental impact of agriculture and addressing lack of biodiversity.
To mobilize the coordinated and large-scale action needed to support our future, the World Economic Forum and13 organizations from the public and private sectors have partnered on the Bold Actions for Food as a Force for Good event from 23-24 November 2020.
Next week's meeting brings together a global network of leaders who can drive transformational change in the food industry; identify potential 'game changer' initiatives and necessary action plans for a more sustainable food system; and bring onboard different perspectives from all over the world. The virtual event has been independently organised in support of the United Nation's 2021 Food Systems Summit.
Key sessions will be livestreamed on the Forum's website. To participate in the meeting, ask questions and share ideas, please register for the Forum's TopLink platform. Members of the media can request accreditation here.
The event will cover five key themes, aligned with the five Action Tracks of the UN Summit, including:
Safe and Nutritious Food for All
Sustainable Consumption Patterns
Nature-Positive Production
Equitable Livelihoods
Resilience
Key sessions to watch:
A Vision for Food Systems of the Future: What do we need to know and what can be done to tackle the urgent food crisis from the perspectives of ministers, farmers, young entrepreneurs, influencers and others.
Building a Stronger Food System: Game-changing initiatives and solutions that could make the food system more sustainable and equitable.
Innovation Challenges: Wageningen University and One Young World will host sessions featuring new innovations from young students and entrepreneurs.
Closing Plenary: This session will provide an overview of the priorities and commitments from multiple stakeholders across the two-day event.
This joint-partner organized event is co-led by the World Economic Forum, Global Alliance for Improved Nutrition (GAIN), International Fund for Agricultural Development (IFAD), World Farmers Organization, World Business Council for Sustainable Development, Unilever, PepsiCo, Royal DSM, Rabobank, One Young World, Tufts University's Friedman School of Nutrition Science & Policy, Wageningen University & Research, and the Government of The Netherlands.
Zero Waste Europe endorses ENVI Commitee decisions in RED III and ETS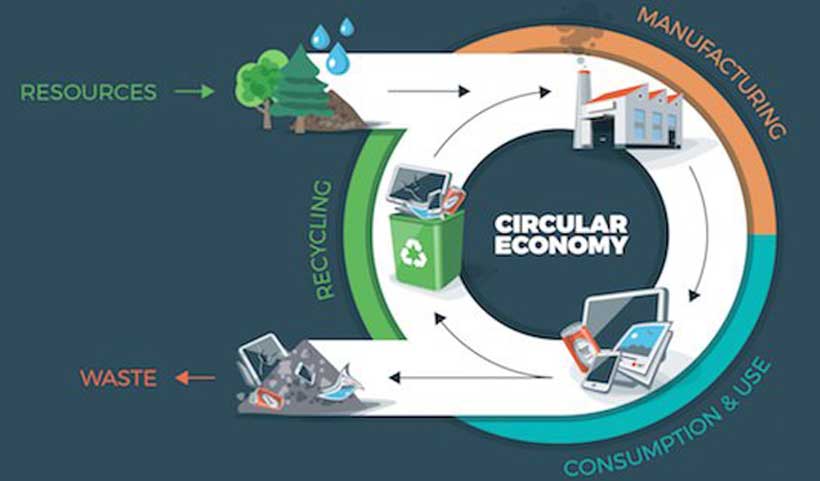 Today, the European Parliament's Environment, Public Health and Food Safety (ENVI) committee voted on the Renewable Energy Directive (RED III) and the EU Emissions Trading System (ETS). Zero Waste Europe (ZWE) supports the decisions taken to help accelerate the transition to a circular economy in Europe.

RED III (Renewable Energy Directive)

The ENVI committee has agreed to limit the use of mixed waste for the 'renewable energy' generation purposes.
Mixed waste sorting & support schemes
The ENVI Committee is modifying the definition of biomass, removing the expression "fraction of" in reference to the waste, and introducing a mandatory mixed waste sorting system. The two changes ensure that only non-recyclable biogenic waste will be used for renewable energy purposes. Moreover, waste incineration of biogenic waste (biowaste, paper, etc.) can only be supported if separate collection, recycling, and reuse obligations are fully met.
For Janek Vähk, ZWE's Climate, Energy and Air Pollution Programme Coordinator: "The change is very positive because, at incineration plants, the 'biodegradable fraction of waste' is always combusted with fossil-derived materials. This will put an end to generating renewable energy using a technology that is powered by a substance – mixed waste- which is far from being renewable".
Recycled Carbon Fuel – RCF
The agreed text also improves the European Commission's wording to limit the potential use of fossil waste-derived 'recycled carbon fuels' – such as plastic-to-fuels.
In the proposed methodology to assess the greenhouse gas (GHG) emissions savings for recycled carbon fuel, the ENVI Committee has removed the reference to the concept of 'avoided emissions'. The concept would have allowed plastic-to-fuels manufacturers to subtract emissions that are 'avoided' from alternative use, such as waste incineration, making it easier for those fuels to meet the 70% GHG savings threshold required, in the transport sector to contribute towards renewable energy targets. A recent study on plastic-to-fuels shows that plastic-derived fuels produce high exhaust emissions compared to diesel.

Lauriane Veillard, ZWE Chemical Recycling and Plastic-to-Fuels Policy Officer said: "We welcome the committee decision to exclude 'avoided emissions' from the calculation rules for recycled carbon fuels. From a ZWE perspective, supporting the development of RCF in the context of RED III would have undermined the higher tiers of the waste hierarchy by discouraging 'reduce and reuse' behaviour".
ZWE calls on the European Parliament to improve the wording. in its upcoming vote in September. to fully exclude the use of fossil-based fuels in the Renewable Energy Directive.
ETS (EU Emissions Trading System)
The ENVI committee has proposed the inclusion of municipal waste incineration under the EU ETS. This means that, from 2026, these highly climate polluting facilities will have to pay an ETS carbon price (fee) per each tonne of fossil CO2 they emit. This additional cost of incineration will act as an incentive for waste prevention and recycling, which will then become more competitive (i.e. less costly) than incineration. Moreover, additional jobs will be created since recycling and waste prevention activities are more labour-intensive than waste incineration.
Janek Vähk, ZWE's Climate, Energy and Air Pollution Programme Coordinator: "The proposed inclusion of incinerators is extremely positive as the doubling of fossil CO2 emissions from those facilities have gone unnoticed and unaddressed for decades".

A recent report shows that one-third of the CO2 emissions from the plastics system are caused by incineration of plastic waste. The inclusion of incinerators is needed to incentivise plastics circularity and waste prevention, and to reduce CO2 emissions (see ZWE's report on ETS).

Nevertheless, the ENVI committee is only proposing to include incinerators from 2026 after conducting a review in 2024 to consider potential measures to avoid 'unintended consequences' of the inclusion.
Janek Vähk added: "From ZWE's perspective, the late inclusion and the review are not justified. Shipping and landfilling of waste are both well regulated and have specific targets such as landfill minimisation and pre-treatment obligations. These rules will be further tightened with the current review of Waste Shipment regulation and the Waste Framework Directive".
"The inclusion is of fundamental importance to allow the EU climate and circularity goals to be successfully met. We hope that the European Parliament will support the ENVI committee position in its upcoming vote in June by supporting the inclusion of municipal waste incinerators in the EU ETS".
Lao PDR: Economic Recovery Challenged by Debt and Rising Prices
While sectors of the Lao economy are beginning to recover from the slowdown caused by COVID-19, the country faces stiff challenges associated with long-standing macroeconomic imbalances, according to the World Bank's latest economic update for the Lao People's Democratic Republic.
Increasing public debt levels and rising global prices are endangering macroeconomic stability and threatening living standards, according to the Lao PDR Economic Monitor — Restoring Macroeconomic Stability to Support Recovery.
Laos' economy is forecast to grow by 3.8 percent in 2022, up from an estimated 2.5 percent in 2021, provided that ongoing debt renegotiations are successful and that strict COVID-19 containment measures do not return. The country currently enjoys a trade surplus and continues to attract foreign investment. The energy and mining sectors have been buoyant, while agricultural and manufacturing exports are supported by strong external demand and higher commodity prices. A gradual recovery is also expected in domestic services.
However, inflation reached 9.9 percent in the year to April 2022, up from under 2 percent last year, while long-term job losses and business closures caused by the spread of COVID-19 continue to put pressure on household incomes. With prices rising faster than earnings, many low-income families are at risk of falling into poverty, especially in towns and cities.
"Problems caused by two years of lockdowns and restrictions for COVID-19 are now being compounded by rising prices, especially for fuel and food, partly because of the war in Ukraine and the rapid depreciation of the kip," said World Bank Country Manager for Lao PDR Alex Kremer. "For Laos, because of government debt and poor revenue collection, the situation is particularly challenging. The top policy priority is therefore to increase public revenue by reviewing tax exemptions.""
Public debt levels have increased considerably since 2019, increasing to 88 percent of GDP in 2021, with the energy sector accounting for over 30 percent of the debt stock. Foreign currency reserves remain low.
The report recommends restoring macroeconomic stability, chiefly by increasing both revenue collection and spending efficiency. The country also needs to strengthen debt management and transparency, to improve the stability of the financial sector through legal and regulatory tools, and to scale up targeted cash transfers to the poor.
The latest Lao Economic Monitor also looks at Laos' gradual transformation from a land-locked to a land-linked country through infrastructure development, and suggests several reforms that could reduce the risks and maximize the benefits of the large investments being made in roads, rail, and logistics parks. These reforms include building connecting roads to ensure that farmers and businesses can access new infrastructure, making border crossings more efficient, and improving the business environment to attract investment and generate jobs. Laos should also promote sectors where it has a comparative advantage, for example, in high-value added manufacturing goods, agricultural products, and nature-based tourism.
Ukraine war squeezes food supplies, drives up prices, threatens vulnerable nations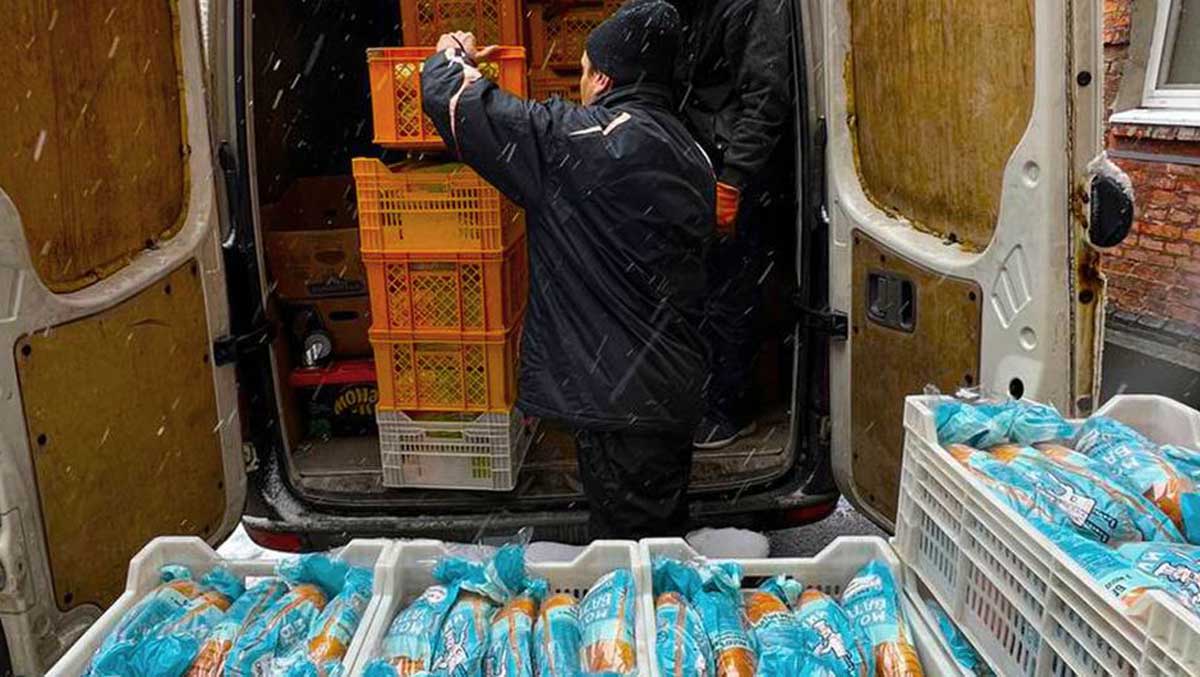 Kicking off a three-day meeting on Friday on the fallout from Russia's invasion of Ukraine and its wider impact on food and energy prices, the head of the UN agriculture agency outlined key ways for governments to help safeguard global food security.
Under the theme Securing Global Food Security in Times of Crisis, QU Dongyu, Food and Agriculture Organization (FAO) Director-General, told agriculture ministers from G7 wealthy nations gathered in Stuttgart, Germany, that the most significant threats stem from conflict, and the associated humanitarian impact, together with multiple overlapping crises.
"Crisis represents a challenge for food security for many countries, and especially for low‑income food import dependent countries and vulnerable population groups," he said.
A grim overview
Based on the Global Food Crises Report released on 4 May, last year around 193 million people in 53 countries/territories were officially in the Crisis phase, or worse (IPC/CH Phase 3 or above).
Other 2021 data revealed that 570,000 people in four countries were in the category of Catastrophe phase (IPC/CH Phase 5).
Just over 39 million in 36 countries faced Emergency conditions (IPC/CH Phase 4); while just above 133 million in 41 countries were in IPC/CH Phase 3. A total of 236.2 million people in 41 countries were living in Phase 2 conditions.
"Price increases always have food security implications, particularly for the poorest," Mr. Qu reminded.
Emergency and recovery
On top of already "high prices driven by robust demand and high input costs" resulting from COVID-19 recovery, the FAO chief noted Ukraine and Russia as important players in global commodity markets, explaining that uncertainty surrounding the war has prompted further price increases.
Wheat, maize, and oilseed prices have surged in particular.
At 160 points, the FAO Food Price Index reached its highest level ever in March, averaged 158.2 points in April and remains today at a historical high.
Mr. Qu said FAO's proposed Food Import Financing Facility would be an important tool for easing the burden of rising food import and input costs, potentially benefitting 1.8 billion people, across 61 of the most vulnerable countries.
A balancing act
Since the start of the conflict in February, export forecasts for Ukraine and Russia have been revised down as other market players, notably India and the European Union, have increased exports.
"This partly compensated for the exports 'lost' from the Black Sea region, leaving a relatively modest gap of about three million tonnes," said the FAO chief.
He observed that wheat export prices surged in March, continued to edge upwards in April, and will likely "remain elevated in the coming months".
He also called on governments to "refrain from imposing export restrictions, which can exacerbate food price increases and undermine trust in global markets".
Wheat dependency
Turkey, Egypt, Eritrea, Somalia, Madagascar, Tanzania, Congo, Namibia and other countries dependent upon Ukraine and Russia for wheat have been greatly impacted.
Mr. Qu said that these States need to identify new suppliers, "which could pose a significant challenge, at least in the next six months".
Fertilizer reliant
At the same time – with levels ranging from 20 to more than 70 per cent – Brazil, Argentina, Bangladesh, and other nations, are reliant on Russian fertilizer for their crops.
While Africa overall accounts for only three to four per cent of global fertilizer consumption, Cameroon, Ghana and Ivory Coast are amongst the most vulnerable countries, relying heavily on Russian supplies.
"We need to assure that key food exporting countries have access to the needed fertilizers to assure sufficient food availability for the next year," said the top FAO official, encouraging all countries to improve fertilizer efficiency, including through soil maps and improved application.
Assisting Ukraine
To support farmers' access to crop and livestock in the immediate and medium‑term, FAO has developed a Rapid Response Plan for Ukraine, which outlines three key actions.
The first is to maintain food production through cash and inputs for cereal crops in October, vegetable and potato production in the spring, and harvest support in July and August, for the upcoming winter crop.
Secondly, the plan advocates for bolstering agrifood supply chains, value chains and markets through public-private partnerships that provide technical support to household level and smallholder producers.
And finally, it stresses the importance of ensuring accurate analyses of food security conditions and needs as they evolve.
Coordination 'indispensable'
"Coordinated action for Ukraine within this group is indispensable to facilitate the smooth functioning of global food markets and thus to secure food supply for all," said the Director-General
"FAO stresses the need to support the continuity of farming operations within Ukraine; while supporting agrifood value chains".