Boosting Offshore Renewable Energy for a Climate Neutral Europe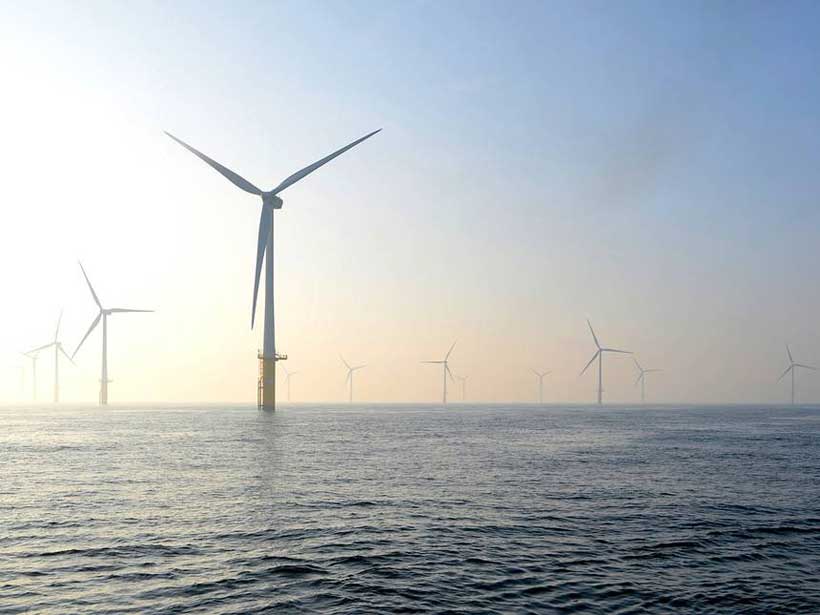 To help meet the EU's goal of climate neutrality by 2050, the European Commission today presents the EU Strategy on Offshore Renewable Energy. The Strategy proposes to increase Europe's offshore wind capacity from its current level of 12 GW to at least 60 GW by 2030 and to 300 GW by 2050. The Commission aims to complement this with 40 GW of ocean energy and other emerging technologies such as floating wind and solar by 2050.
This ambitious growth will be based on the vast potential across all of Europe's sea basins and on the global leadership position of EU companies in the sector. It will create new opportunities for industry, generate green jobs across the continent, and strengthen the EU's global leadership in offshore energy technologies. It will also ensure the protection of our environment, biodiversity and fisheries.
Executive Vice-President for the European Green Deal, Frans Timmermans said: "Today's strategy shows the urgency and opportunity of ramping up our investment in offshore renewables. With our vast sea basins and industrial leadership, the European Union has all that it needs to rise up to the challenge. Already, offshore renewable energy is a true European success story. We aim to turn it into an even greater opportunity for clean energy, high quality jobs, sustainable growth, and international competitiveness."
Commissioner for Energy, Kadri Simson, said: "Europe is a world leader in offshore renewable energy and can become a powerhouse for its global development. We must step up our game by harnessing all the potential of offshore wind and by advancing other technologies such as wave, tidal and floating solar. This Strategy sets a clear direction and establishes a stable framework, which are crucial for public authorities, investors and developers in this sector. We need to boost the EU's domestic production to achieve our climate targets, feed the growing electricity demand and support the economy in its post-Covid recovery."
Commissioner for Environment, Oceans and Fisheries, Virginijus Sinkevičius, said: "Today's strategy outlines how we can develop offshore renewable energy in combination with other human activities, such as fisheries, aquaculture or shipping, and in harmony with nature. The proposals will also allow us to protect biodiversity and to address possible socio-economic consequences for sectors relying on good health of marine ecosystems, thus promoting a sound coexistence within the maritime space."
To promote the scale-up of offshore energy capacity, the Commission will encourage cross-border cooperation between Member States on long term planning and deployment. This will require integrating offshore renewable energy development objectives in the National Maritime Spatial Plans which coastal states are due to submit to the Commission by March 2021. The Commission will also propose a framework under the revised TEN-E Regulation for long-term offshore grid planning, involving regulators and the Member States in each sea basin.
The Commission estimates that investment of nearly €800 billion will be needed between now and 2050 to meet its proposed objectives. To help generate and unleash this investment, the Commission will:
Provide a clear and supportive legal framework. To this end, the Commission today also clarified the electricity market rules in an accompanying Staff Working Document and will assess whether more specific and targeted rules are needed. The Commission will ensure that the revisions of the State aid guidelines on energy and environmental protection and of the Renewable Energy Directive will facilitate cost-effective deployment of renewable offshore energy.
Help mobilise all relevant funds to support the sector's development. The Commission encourages Member States to use the Recovery and Resilience Facility and work together with the European Investment Bank and other financial institutions to support investments in offshore energy through InvestEU. Horizon Europe funds will be mobilised to support research and development, particularly in less mature technologies.
Ensure a strengthened supply chain. The Strategy underlines the need to improve manufacturing capacity and port infrastructure and to increase the appropriately skilled workforce to sustain higher installation rates. The Commission plans to establish a dedicated platform on offshore renewables within the Clean Energy Industrial Forum to bring together all actors and address supply chain development.
Offshore renewable energy is a rapidly growing global market, notably in Asia and the United States, and provides opportunities for EU industry around the world. Through its Green Deal diplomacy, trade policy and the EU's energy dialogues with partner countries, the Commission will support global uptake of these technologies.
To analyse and monitor the environmental, social and economic impacts of offshore renewable energy on the marine environment and the economic activities that depend on it, the Commission will regularly consult a community of experts from public authorities, stakeholders and scientists. Today, the Commission has also adopted a new guidance document on wind energy development and EU nature legislation.
Background
Offshore wind produces clean electricity that competes with, and sometimes is cheaper than, existing fossil fuel-based technology. European industries are fast developing a range of other technologies to harness the power of our seas for producing green electricity. From floating offshore wind, to ocean energy technologies such as wave and tidal, floating photovoltaic installations and the use of algae to produce biofuels, European companies and laboratories are currently at the forefront.
The Offshore Renewable Energy Strategy sets the highest deployment ambition for offshore wind turbines (both fixed-bottom and floating), where commercial activity is well advanced. In these sectors, Europe has already gained unrivalled technological, scientific and industrial experience and strong capacity already exists across the supply chain, from manufacturing to installation.
While the Strategy underlines the opportunities across all of the EU's sea basins – the North Sea, the Baltic Sea, the Black Sea, the Mediterranean and the Atlantic – and for certain coastal and island communities, the benefits of these technologies are not limited to coastal regions. The Strategy highlights a broad range of inland areas where manufacturing and research is already supporting offshore energy development.
Majority of New Renewables Undercut Cheapest Fossil Fuel on Cost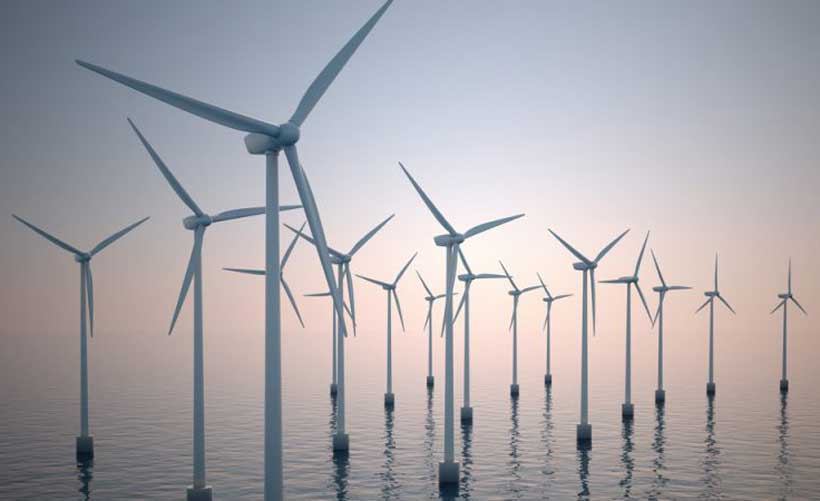 The share of renewable energy that achieved lower costs than the most competitive fossil fuel option doubled in 2020, a new report by the International Renewable Energy Agency (IRENA) shows. 162 gigawatts (GW) or 62 per cent of total renewable power generation added last year had lower costs than the cheapest new fossil fuel option.
Renewable Power Generation Costs in 2020 shows that costs for renewable technologies continued to fall significantly year-on-year. Concentrating solar power (CSP) fell by 16 per cent, onshore wind by 13 per cent, offshore wind by 9 per cent and solar PV by 7 per cent. With costs at low levels, renewables increasingly undercut existing coal's operational costs too. Low-cost renewables give developed and developing countries a strong business case to power past coal in pursuit of a net-zero economy. Just 2020's new renewable project additions will save emerging economies up to USD 156 billion over their lifespan.
"Today, renewables are the cheapest source of power," said IRENA's Director-General Francesco La Camera. "Renewables present countries tied to coal with an economically attractive phase-out agenda that ensures they meet growing energy demand, while saving costs, adding jobs, boosting growth and meeting climate ambition. I am encouraged that more and more countries opt to power their economies with renewables and follow IRENA's pathway to reach net-zero emissions by 2050."
"We are far beyond the tipping point of coal," La Camera continued. "Following the latest commitment by G7 to net-zero and stop global coal funding abroad, it is now for G20 and emerging economies to match these measures. We cannot allow having a dual-track for energy transition where some countries rapidly turn green and others remain trapped in the fossil-based system of the past. Global solidarity will be crucial, from technology diffusion to financial strategies and investment support. We must make sure everybody benefits from the energy transition."
The renewable projects added last year will reduce costs in the electricity sector by at least USD 6 billion per year in emerging countries, relative to adding the same amount of fossil fuel-fired generation. Two-thirds of these savings will come from onshore wind, followed by hydropower and solar PV. Cost savings come in addition to economic benefits and reduced carbon emissions. The 534 GW of renewable capacity added in emerging countries since 2010 at lower costs than the cheapest coal option are reducing electricity costs by around USD 32 billion every year.
2010-2020 saw a dramatic improvement in the competitiveness of solar and wind technologies with CSP, offshore wind and solar PV all joining onshore wind in the range of costs for new fossil fuels capacity, and increasingly outcompeting them. Within ten years, the cost of electricity from utility-scale solar PV fell by 85 per cent, that of CSP by 68 per cent, onshore wind by 56 per cent and 48 per cent for offshore wind. With record low auction prices of USD 1.1 to 3 cents per kWh today, solar PV and onshore wind continuously undercut even the cheapest new coal option without any financial support.
IRENA's report also shows that new renewables beat existing coal plants on operating costs too, stranding coal power as increasingly uneconomic. In the United States for example, 149 GW or 61 per cent of the total coal capacity costs more than new renewable capacity. Retiring and replacing these plants with renewables would cut expenses by USD 5.6 billion per year and save 332 million tonnes of CO2, reducing emissions from coal in the United States by one-third. In India, 141 GW of installed coal is more expensive than new renewable capacity. In Germany, no existing coal plant has lower operating costs than new solar PV or onshore wind capacity.
Globally, over 800 GW of existing coal power costs more than new solar PV or onshore wind projects commissioned in 2021. Retiring these plants would reduce power generation costs by up to USD 32.3 billion annually and avoid around 3 giga tonnes of CO2 per year, corresponding to 9 per cent of global energy-related CO2 emissions in 2020 or 20 per cent of the emissions reduction needed by 2030 for a 1.5°C climate pathway outlined in IRENA's World Energy Transitions Outlook.
The outlook till 2022 sees global renewable power costs falling further, with onshore wind becoming 20-27 per cent lower than the cheapest new coal-fired generation option. 74 per cent of all new solar PV projects commissioned over the next two years that have been competitively procured through auctions and tenders will have an award price lower than new coal power. The trend confirms that low-cost renewables are not only the backbone of the electricity system, but that they will also enable electrification in end-uses like transport, buildings and industry and unlock competitive indirect electrification with renewable hydrogen.
Read the full report Renewable Power Generation Costs in 2020.
Korea shares experience of electric vehicles and renewable energy with Thailand
The United Nations Industrial Development Organization (UNIDO) is supporting South-East Asian countries in combatting climate change through policy consultation and capacity building in the areas of renewable energy and energy efficiency.
At an event organized in cooperation with the Korea Energy Agency (KEA) and Thailand's Department of Alternative Energy Development and Efficiency (DEDE), Ministry of Energy, Stein Hansen, UNIDO Regional Director and Representative of UNIDO Regional Office Hub in Thailand, highlighted the UNIDO project's study on electric vehicle promotion in Thailand and the impact on the biofuel industry throughout the supply chain, and a road map to achieve 100% renewable energy use by industrial sector.
Prasert Sinsukprasert, the Director General of DEDE, spoke about Thailand's 20-year National Strategy plan and said the DEDE is delighted to partner with the project to come up with the draft policy of electric vehicles and roadmap to 100% renewable energy in Thai industry.
In a presentation on the current status and policies of electric vehicle distribution in the Republic of Korea, Minkoo Park remarked that in Korea the authorities provide incentives in the form of discounts on highway and parking charges and financial support for people purchasing electric vehicles. Hyein Jin provided information about Korea's 2050 Carbon Neutrality Strategy.
All speakers agreed that the eco-friendly energy is challenging both in electric vehicles and renewable energy but that it is worth it to achieve sustainable growth.
It's time to make clean energy investment in emerging economies a top global priority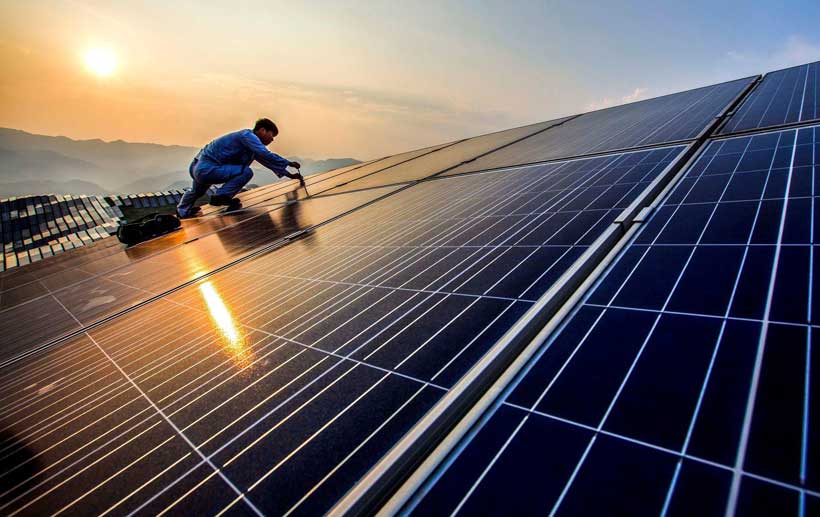 The world's energy and climate future increasingly hinges on whether emerging and developing economies are able to successfully transition to cleaner energy systems, calling for a step change in global efforts to mobilise and channel the massive surge in investment that is required, according to a new report by the International Energy Agency.
The special report – carried out in collaboration with the World Bank and the World Economic Forum – sets out a series of actions to enable these countries to overcome the major hurdles they face in attracting the financing to build the clean, modern and resilient energy systems that can power their growing economies for decades to come.
Annual clean energy investment in emerging and developing economies needs to increase by more than seven times – from less than USD 150 billion last year to over $1 trillion by 2030 to put the world on track to reach net-zero emissions by 2050, according to the report, Financing Clean Energy Transitions in Emerging and Developing Economies. Unless much stronger action is taken, energy-related carbon dioxide emissions from these economies – which are mostly in Asia, Africa and Latin America – are set to grow by 5 billion tonnes over the next two decades.
"In many emerging and developing economies, emissions are heading upwards while clean energy investments are faltering, creating a dangerous fault line in global efforts to reach climate and sustainable energy goals,'' said Fatih Birol, the IEA Executive Director. "Countries are not starting on this journey from the same place – many do not have access to the funds they need to rapidly transition to a healthier and more prosperous energy future – and the damaging effects of the Covid-19 crisis are lasting longer in many parts of the developing world."
"There is no shortage of money worldwide, but it is not finding its way to the countries, sectors and projects where it is most needed," Dr Birol said. "Governments need to give international public finance institutions a strong strategic mandate to finance clean energy transitions in the developing world."
Recent trends in clean energy spending point to a widening gap between advanced economies and the developing world even though emissions reductions are far more cost-effective in the latter. Emerging and developing economies currently account for two-thirds of the world's population, but only one-fifth of global investment in clean energy, and one-tenth of global financial wealth. Annual investments across all parts of the energy sector in emerging and developing markets have fallen by around 20% since 2016, and they face debt and equity costs that are up to seven times higher than in the United States or Europe.
Avoiding a tonne of CO2 emissions in emerging and developing economies costs about half as much on average as in advanced economies, according to the report. That is partly because developing economies can often jump straight to cleaner and more efficient technologies without having to phase out or refit polluting energy projects that are already underway.
But emerging market and developing economies seeking to increase clean energy investment face a range of difficulties, which can undermine risk-adjusted returns for investors and the availability of bankable projects. Challenges involve the availability of commercial arrangements that support predictable revenues for capital-intensive investments, the creditworthiness of counterparties and the availability of enabling infrastructure, among other project-level factors. Broader issues, including depleted public finances, currency instability and weaknesses in local banking and capital markets also raise challenges to attracting investment.
"A major catalyst is needed to make the 2020s the decade of transformative clean energy investment," said Dr Birol. "The international system lacks a clear and unified focus on financing emissions reductions and clean energy – particularly in emerging and developing economies. Today's strategies, capabilities and funding levels are well short of where they need to be. Our report is a global call to action – especially for those who have the wealth, resources and expertise to make a difference – and offers priority actions that can be taken now to move things forward fast."
These priority actions – for governments, financial institutions, investors and companies – cover the period between now and 2030, drawing on detailed analysis of successful projects and initiatives across clean power, efficiency and electrification, as well as transitions for fuels and emissions-intensive sectors. These include almost 50 real-world case studies across different sectors in countries ranging from Brazil to Indonesia, and from Senegal to Bangladesh.
"As we expand energy access, we also need a global transition to low-carbon energy. It is critical to develop solutions that make energy systems more resilient to climate change and other crises. With the right policies and investments, countries can achieve lasting economic growth and poverty reduction without degrading the environment or aggravating inequality. The broader financial sector can and must play a key role in achieving the goals of the Paris Agreement by mobilizing capital for green and low-carbon investments, while managing climate risks. The World Bank will continue to support countries that seek assistance to transition away from fossil fuels and scale up low-carbon, renewable energy, and energy efficiency investments," said Demetrios Papathanasiou, the World Bank Global Director for Energy and Extractives.
"The need to scale clean energy in emerging economies offers a massive investment opportunity. This report shows that current challenges to get this capital to the right places can be overcome through a combination of smart policies, financial innovation, as well as bold collective action. The World Economic Forum is committed to enabling multistakeholder cooperation to accelerate progress in this important area, said Børge Brende, President of the World Economic Forum.
The report calls for a focus on channelling and facilitating investment into sectors where clean technologies are market-ready, especially in the areas of renewables and energy efficiency, but also laying the groundwork for scaling up low-carbon fuels and industrial infrastructure needed to decarbonise rapidly growing and urbanising economies. It also calls for strengthening sustainable finance frameworks, addressing barriers on foreign investment, easing procedures for licensing and land acquisition, and rolling back policies that distort local energy markets.
The report underscores that clean energy investments and activities can bring substantial economic opportunities and jobs in industries that are expected to flourish in the coming decades as energy transitions accelerate worldwide. It calls for clean energy transitions to be people‐centred and inclusive, including actions that build equitable and sustainable models for universal access to modern energy. Spending on more efficient appliances, electric vehicles, and energy‐efficient buildings can provide further employment opportunities, and can especially support the role of women and female entrepreneurs in driving change and improved gender equality.