Webinar: Impact of COVID-19 Pandemic on the Global Investment Outlook
The Islamic Development Bank (IsDB) Group hosted a webinar on the impact of the COVID-19 pandemic on the global investment outlook, which was organized in collaborationbetween theUnited Nations Conference on Trade and Development (UNCTAD)and the Country Strategy and Cooperation (CSC) Department, IsDB on 17thNovember 2020to discuss the impact of COVID-19 on FDI and trade in OIC member countries.
The main objective of the webinar is to present the key findings of the World Investment Report 2020 – International Production Beyond the Pandemic with a highlight on FDI trends in foreign direct investment (FDI) worldwide, at the regional and country levels and emerging measures to improve its contribution to development. In addition topresenting IsDB Group Strategy during COVID-19 and its impact on OIC Member Countries and Investment Promotion Agencies (IPAs).
The Webinar also proposed adopting policies and strategies to revive investment and trade in member states to advance investment promotion activities, in order to support the IsDB Group efforts to assist Investment Promotion Agencies (IPAs) in member countries by assisting them in devising appropriate investment and trade policy responses to the ongoing pandemic
Mr. Oussama Kaissi, CEO of the Islamic Corporation for the Insurance of Investment and Export Credit (ICIEC), stated that "the COVID-19 pandemic has created a devastating global health crisis. According to UNCTAD's 2020 World Investment Report, global flows of foreign direct investment (FDI) will be under acute pressure this year as a direct result of the pandemic. In order to combat these implications in member countries, IsDB and its group members have implemented a number of initiatives to maintain trade and investment flows. ICIEC will be an important part of the long-term recovery, supporting the growing demand for risk mitigation solutions".
Mr. James Zhan,Director, Investment &Enterprise Division, UNCTAD,made a presentation which highlighted the key findings and policy recommendations found in its World Investment Report 2020: International Production Beyond the Pandemic.
Mr. Amadou Diallo, the Acting Director-General, Global Practicesat the Islamic Development Bank in his speech stated that during COVID-19, the Bank provided technical assistance programs for the Islamic Development Bank Group such as RCI and ITAP to support the Member Countries by assisting them in developing suitable plansfor investment and trade policy to confront the ongoing Corona pandemic. This is in the framework of a tripartite approach centered around the "response, recovery and rebuilding" pillars.
Mr. Mohammed Bukhari,Senior Investment Promotion & RegionalCooperation Specialist,CSC Dept., IsDB delivered a presentation on the impact of COVID-19on MCs, particularlyin foreign direct investment (FDI), domestic investmentand investment promotion agencies (IPAs).
It is noteworthy that the private sector institutions of the Islamic Development Bank Group played an important role during COVID-19, as Mr. Asheque Moyeed,Division Head, Infrastructure &Corporate Finance, the Islamic Corporation for the Development of the Private Sector (ICD) made a presentation which focused on the efforts related to promoting investment in member countries, where the IsDB Group private sector institutions pledged with IsDB to provide $ 700 million to stimulate investment, finance trade, investment insurance and export credit in member countries.Two D-8 Egypt and Turkey are going to utilize around $270 million of this package.
The webinar brought together over 500+ participantsfrom 113 countries, including government officials, Presidents & CEOs of local/international private sector companies, multilateral and financial institutions, individual investors, entrepreneurs, chambers of commerce & Industry, business associations, and investment promotion agencies
Deloitte reports FY2021 revenue
Deloitte today reported aggregate global revenue of US$50.2 billion for the fiscal year ending 31 May 2021 (FY2021), a 5.5% increase in US dollars (USD).
"Events of this past year have had an unprecedented impact on the world and our organization. From the COVID-19 pandemic to more frequent, extreme climate events, and social upheavals, we are grateful that we've been able to continue to help clients and support our people as we all navigate through this challenging environment," says Punit Renjen, Deloitte Global CEO. "While the past year was difficult and defined by uncertainty, it has shown what can be achieved at speed and scale when businesses, governments, and society work together to tackle tough global challenges. This cooperative approach is a model that we must continue to build on."
"Deloitte embraces the opportunity to lead by example, to drive change through cooperative efforts, and to find and invest in better solutions to business and societal challenges. Our focus during the past year has been on deploying our global capabilities to help clients respond, recover, and thrive during the pandemic; enabling mental and physical wellness for our professionals to perform at the highest levels; helping communities address the need for greater health equity and better educational opportunities; and prioritizing the environment as we move closer toward our net-zero target," adds Renjen.
Staying resilient, responding to clients' evolving needs
Deloitte successfully served clients, leveraging investments in technology that helped us stay connected, expand alliance relationships, invest in innovation, and serve the public interest. Deloitte's success during the year reflects our commitment and our ability to adapt to meet the evolving needs of our clients.
Among the businesses, Financial Advisory grew fastest at 12.9% in USD, followed by Audit & Assurance, which grew 6.1% in USD. Government & Public Services was the fastest growing industry, followed by Technology, Media & Telecommunications. Financial Services clients contributed 27% of Deloitte's total revenue. Among the regions, Asia Pacific (APAC) grew fastest at 14%, followed by Europe/Middle East/Africa (EMEA), which grew at 11.3% (both in USD). We also expanded our global alliance and ecosystem business by 24%. Additional business insights include:
Audit & Assurance continued to deliver consistently high-quality audits in line with our public interest role within the financial reporting ecosystem. We deployed our global audit platforms, Deloitte Omnia and Deloitte Levvia, to advance innovation in audit service delivery worldwide. Our Audit & Assurance professionals assisted clients and stakeholders in addressing ESG reporting needs as well. Assurance services continue to help clients thrive as they manage complexities and opportunities in the financial, regulatory, and operational landscape. Audit & Assurance revenue grew 6.1% in USD.
Consulting helped clients build organizational resilience and imagine different futures using its scale and vast industry and sector expertise, especially in areas most disrupted by the pandemic. Deloitte continued to develop cloud native software solutions to accelerate digital transformation and made significant investments in next-generation technologies—including cloud and edge computing, and artificial intelligence. Drawing on our alliances with 15 leading technology companies, we orchestrated ecosystems to deliver integrated technology solutions for clients in innovative ways. With the creation of the Deloitte Center for AI Computing and targeted strategic acquisitions, we advanced the development of new offerings and services. Consulting revenue grew 5% in USD.
Financial Advisory served as a trusted advisor on thousands of distressed and COVID-related mandates. Additionally, Deloitte's market-leading M&A practices advised on thousands of transactions during the merger wave of 2020, and our Turnaround and Restructuring teams assisted governments around the world to administer pandemic-related funding for businesses and individuals. Deloitte also participated in government-sponsored COVID-19 task forces, advising on distressed sectors. The Deloitte Center for ESG Solutions supplied decarbonization, hydrogen, electricity, and other quantitative energy models to support major sustainable energy transformation projects. Financial Advisory revenue grew 12.9% in USD.
Risk Advisory supported clients to build trust, demonstrate resilience, and strengthen their security. With cyberattacks on the rise, Deloitte's 22,000 cyber professionals helped organizations identify cyber risks, prepare for and detect threats, strengthen and secure their environments and, most importantly, respond and recover quickly. Our professionals worked with clients to digitally transform their compliance and internal control systems while these organizations navigated virtual work environments and evolving regulations. We also accelerated our clients' journey to net-zero, delivering a portfolio of services globally. Risk Advisory revenue grew 5.6% in USD.
Tax & Legal supported clients navigating the ongoing complexity caused by the pandemic as they developed plans for recovery and growth. The acceleration of new business models is challenging the tax function in fundamental ways and driving demand for transformative tax operating models including outsourcing and co-sourcing of routine compliance and reporting activities. As a result, clients are seeking advisory services to embed resilience and innovate through technology, and fueling growth in areas like major tax policy reforms, digitization of tax, M&A, supply chain, employment and mobility, and sustainability reporting. Deloitte Legal responded to changing demands from clients by transforming its core services, focusing on helping clients be resilient through the pandemic, becoming a leading digital legal service provider of choice, and building a thriving Legal Management Consulting practice. Tax & Legal revenue grew by 2.3% in USD.
Additionally, in FY2021, Deloitte intensified efforts to help clients advance their ESG and sustainability efforts. Employing innovative approaches, digital solutions, deep industry insights, and lessons learned from our own experiences, Deloitte worked with clients to develop their strategies and adapt their operations for success in a changing marketplace.
For the third consecutive year, Brand Finance recognized Deloitte as the strongest and most valuable commercial services brand in the world. And industry analysts continued to acknowledge Deloitte's leadership in many service areas including cloud, cyber, strategy, and analytics.
Living our Purpose by making a positive impact for people and society
As the world's largest professional services organization, Deloitte is guided by its purpose to make an impact that matters. For Deloitte professionals, that means working to address the increasingly complex challenges society faces and creating a future where trust in institutions and systems is restored and progress is made on major societal challenges—including systemic racial injustice, social inequity, climate change, and economic inequality.
In FY2021, Deloitte made significant progress on ESG reporting; education; health equity; diversity, equity, and inclusion (DEI); mental health; and the environment. Deloitte's FY2021 societal impact investment was $223 million USD, bringing our five-year investment total to $1.15 billion USD.
ESG reporting: This year, the Deloitte Global Impact Report includes in-depth reporting of our impact on the environment and on society, as well as a more detailed look at the structures and processes of our organization.
In FY2021, Deloitte began reporting against the World Economic Forum's Stakeholder Capitalism Metrics. This effort builds on the critical work we are doing as part of the Forum's International Business Council (IBC) to lead and promote the adoption of a common set of ESG reporting metrics. These metrics enable companies to measure value-creation factors, increase reporting transparency and comparability for stakeholders and drive action to achieve sustainable long-term performance.
We also issued our first report following the recommendations of the Task Force on Climate Related Financial Disclosures detailing our processes for addressing climate change risks and opportunities in the areas of governance, strategy, risk management and metrics and targets. The report quantifies climate change impacts in financial terms and also examines risks and opportunities under two different climate scenarios.
Education and skills building: While the pandemic has accelerated trends such as reskilling and leveraging technology to improve educational outcomes, it has also exposed widening inequalities. Recognizing these challenges and the life-altering outcomes an education can provide, Deloitte doubled its commitment to supporting those being left behind in school and at work by increasing our WorldClass goal from 50 million to 100 million individuals reached by 2030. In FY2021, we reached 8.2 million individuals, and since 2017, we have reached 20 million individuals.
Through WorldClass, and throughout the pandemic, Deloitte has invested in programs to help students keep learning, including educating children in remote villages in India and virtual mentoring through Strive for College in the United States to help students who face financial need navigate getting into and through college and starting their career. To achieve our WorldClass goals, in May 2021 Deloitte launched The WorldClass Education Challenge, an initiative inviting educators, entrepreneurs, and innovators to work alongside Deloitte professionals and the World Economic Forum's UpLink platform to identify and advance solutions that support access to a quality education for more of the world's students.
Health equity: COVID-19 challenged us all—public and private sector alike—to rethink the status quo to rebuild and reinvest in more equitable and affordable health care infrastructure.
In FY2021, Deloitte piloted an initiative with the Government of Haryana state in India that offers a potential remedy to underinvestment in public health infrastructure. Together with state government and medical professionals, Deloitte developed a uniquely Indian approach that leveraged local resources to deliver support and home care to those in the Karnal district with mild to moderate COVID-19, freeing up local hospitals to care for the most critically ill patients. Deloitte's program is being expanded to Africa, Brazil and Southeast Asia.
Diversity, equity, and inclusion (DEI) and mental health: We want our people to feel accepted as they are, engaged in our organization, and empowered to succeed. That commitment is reflected in Deloitte's ALLIN global diversity and inclusion strategy. The foundation of our strategy is our emphasis on respect and inclusion, which focuses on all aspects of diversity. Built upon this foundation are three pillars—working toward gender balance, fostering LGBT+ inclusion, and supporting mental health—that advance all of our interventions and actions.
The events of FY2021 highlighted the growing recognition of mental health as a critical component of overall well-being. To meet the needs of our people, we established a mental health baseline for measuring well-being factors, made a global commitment to mental health within our organization and in society at large, and became a Founding Partner of the Global Business Collaboration for Better Workplace Mental Health, which aims to raise awareness of the importance of mental health in the workplace and facilitate the adoption of best practices that enable employees to thrive in the workplace.
Expanding our commitment to the environment
Deloitte believes deeply that climate change is one of the defining global challenges of our time. Through Deloitte's WorldClimate strategy, we are driving responsible climate choices within our organization and beyond.
We're empowering our more than 345,000 professionals to take individual and collective climate action alongside clients and communities. In collaboration with World Wildlife Fund (WWF), we developed a climate learning program for all Deloitte professionals.
As part of the World Economic Forum's (WEF) Alliance of CEO Climate Leaders, Deloitte Global CEO Punit Renjen joined over 70 CEOs in an open letter urging world leaders to support "bold and courageous commitments, policies and actions."
In recognition of Deloitte's environmental commitment, Deloitte's greenhouse gas reduction goals were validated by the Science Based Targets initiative (SBTi). Additionally, Deloitte committed to all three Climate Group initiatives supporting 100% renewable electricity (RE100), 100% electric vehicles adoption (EV100), and energy efficiency/productivity (EP100) within our organization globally. We made great progress towards these targets during FY2021, reducing absolute carbon emissions by 41% and carbon emissions per FTE by 44% from our base year of FY2019.
"While the pandemic and disruptions of the past year have exposed considerable inequities in our society, they have also provided us with an opportunity to build resilience into our global economy, rebuild trust in our systems and businesses, and foster a better future for more of the world's people,"adds Renjen. "Our future is not preordained. We can create a better world for future generations. To thrive tomorrow, it is imperative for everyone—governments, businesses, and individuals—to put people and our environment first, and act now to create a more resilient world that is prepared for and adaptable to the next set of challenges."
Dubai Chamber Continues Bolstering Economic Ties Between UAE And Africa
United Arab Emirates has launched its 6th edition of Global Business Forum Africa (GBF Africa) that aims at scaling-up and strengthening multifaceted business with Africa. With its first class Emirates airline, the airline network will facilitate the participation in the forum of African leaders and corporate business leaders.
Under the patronage of His Highness Sheikh Mohammed Bin Rashid Al Maktoum, Vice President and Prime Minister of the UAE and Ruler of Dubai, GBF Africa is bringing the trade and investment community back together to explore bilateral trade opportunities between Dubai and Sub-Saharan Africa.
Now in its 6th edition, Global Business Forum Africa facilitates international revenue flows by engaging leading decision-makers on the global investment scene. Influential stakeholders participate in constructive dialogue at the highest level, focusing on key economic developments and investment opportunities emerging across the continent.
This forum among other key objectives aims to build bridges between UAE and African business communities and explore untapped trade and investment potential. It represents an unprecedented opportunity for businesses of all sizes, international organizations and government entities from across the world, to come together to foster a more diversified and resilient global economy, inspire a vibrant business environment and drive sustainable growth.
Besides Africa, it has the Global Business Forum ASEAN established as a platform for insightful dialogue between government and business leaders in the UAE and ASEAN by identifying opportunities for mutual growth. The Regional Comprehensive Economic Partnership is set to re-shape global connectivity and add US$186 billion to global GDP by 2030.
It further launched in 2016, Global Business Forum Latin America that seeks to pave the way for long-lasting partnerships between business communities in the GCC, Latin America and Caribbean (LAC). The forum explores existing trade synergies and bilateral business opportunities, while strengthening Dubai's position as a gateway for Latin American companies.
As expected, Heads of State, more than 30 Ministers, high-ranking Government officials and prominent influential business leaders from Africa have confirmed their participation for the sixth edition of the Global Business Forum Africa (GBF Africa), which takes place on October 13-14, 2021 at Expo 2020 Dubai.
Dubai Chamber is organizing GBF Africa 2021 in partnership with Expo 2020 Dubai under the theme "Transformation Through Trade" and the event will be held under the patronage of H.H. Sheikh Mohammed bin Rashid Al Maktoum, Vice President and Prime Minister of the UAE and Ruler of Dubai.
The organizers have listed top-level participants including H.E. Filipe Nyusi, President of Mozambique; H.E. Felix Tshisekedi, President of Congo; H.E. Dr C.G.D.N. Chiwenga, Vice President of Zimbabwe; the Chief Minister of Jersey; the Secretary General of COMESA; more than 30 ministers and high-ranking African officials, including ministers from Ghana, Angola, Ethiopia, Uganda Zimbabwe and Liberia, Kenya, Botswana, Côte d'Ivoire, Mauritius, Mozambique, Namibia, Niger, Senegal, Seychelles, Congo and the Kingdom of Lesotho, as well as government officials from Rwanda and Kenya.
H.E. Reem Al Hashimy, UAE Minister of State for International Cooperation and Director General of Expo 2020 Dubai, said: "Countries from across the world that are participating in Expo 2020 are eager to widen and deepen their ties with Africa, and GBF Africa will be a crucial forum where the continent can share its plans and achievements, seek investments and solutions to its challenges and forge new relationships across the globe."
H.E. Hamad Buamim, President and CEO of Dubai Chamber, said: "The success that GBF Africa has had in attracting African presidents, ministers and influential leaders to join its high-level talks reflects the forum's position as a leading global platform for exploring investment opportunities in the African continent. It reinforces the crucial role played by Dubai's wise leadership in expanding the emirate's trade links with emerging markets around the world."
According to Buamim, the Dubai Chamber is keen to continue its efforts to promote building strategic partnerships with the key players in the African business ecosystem. The Chamber is also committed to encouraging and supporting local and national companies to invest in African markets and enhance sustainable economic growth and development.
Ambareen Musa, Founder and CEO of Souqual in the UAE said: "As we grow and scale-up in the Middle East, this gives us a lot of exposure for potentially getting into Africa as a region."
Through its network of international representative offices, trade missions and high-profile business forums, Dubai Chamber of Commerce & Industry works to raise Dubai's profile as a global trade and investment hub. The Chamber represents more than 260,000 companies, making it one of the world's largest membership-based Chambers of Commerce.
Picking the perfect social media channel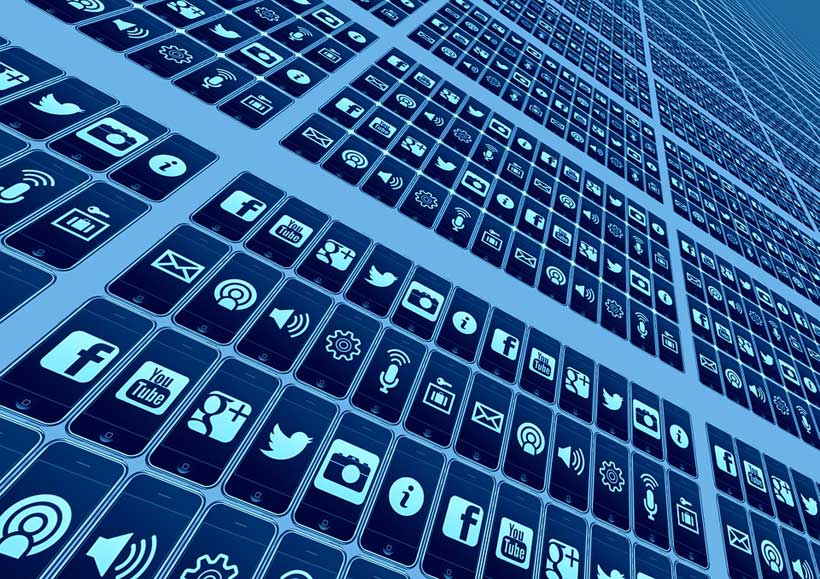 No product or service can be purchased if nobody knows that it exists. This is the function of marketing, which is to create awareness about your brand, engage with followers to promote the value which you offer and receive value in return, via sales. For decades the process of marketing involved a heavy price tag, as advertising via TV, radio and magazine involved a multitude of costs. While some of these mediums are still popular, today with the incredible addition of social media channels, marketing is now the gift that keeps on giving. Traditional methods cannot compete with the ease of use, quick feedback available thanks to the 2-way flow, and their pricing, a fraction of the cost. Each of the platforms currently available opens the door to a stage on which you can entertain clients, old and new, in a friendly and informal manner, which doesn't of course negate the necessity for quality and thoughtful content, regularly. What you do on one can be easily repeated on another, oftentimes with only minor adjustments, so don't feel pressured to select only one. All do have a personality though, so consider these aspects as you determine where to next.
• Your Audience
You need to know where your target audience is, what they are talking about, what they are responding to, and how you will be able to convert them into a customer. You will want to know on which networking platforms these people spend their time. As you brainstorm these vital questions, you will determine a list of your target audiences and then you can set out to find them online. Instagram, for example, has become more than just a way to share your vacation pictures with friends and family. Brands have been using Instagram as a new marketing platform for years now because there's a great potential for growing a business regardless of what demographic you want to target. And using an Instagram growth service like Growthsilo makes things even easier because it allows you to reach a massive audience in no time. With over 1 billion active monthly users of the app, it's worth exploring how you can tap into this audience to grow your business.
In this post, we'll discuss some best practices for utilizing Instagram as an effective tool in your digital marketing strategy. For example: Try adding links to products or services within the captions of posts; use hashtags strategically; utilize geolocation filters; make sure you're posting content
The demographics of each social media platform indicate who they appeal to in the main and this is valuable insight and can inform your choice, however, these stats change quite regularly, as the platforms morph with new offerings. Current info is available online, so tap in when you're ready. That said, almost all the platforms appeal to a full range of demographics, so your efforts on all will not go unrewarded if implemented efficiently.
• Advertising Options
Your business profile on each of the platforms will be a core focus area for your calendar of content which you must be deliberate about developing. Fools rush into random posts, published at any time of the day and on any day of the week. Stats provide evidence on when your post advertising your latest product will have the greatest likelihood of being seen. Ignoring these key insights will mean that your communication will disappear in the user's feed, never to be seen, acknowledged, or acted upon. TikTok, Instagram, and Twitter have each developed an advertising-specific facility on their platform, which is an additional marketing avenue and all will ensure a bigger stage and brighter lights on which to captivate. This additional service is professionally supported by each platform who well understands how attractive and effective this value-add is. The more informal option of engaging on other apt user profiles, including industry influencers, competitors, active followers, is a valuable avenue to include in your campaigns. Likes and comments elsewhere increase your visibility, following, and the bottom line.
• Posting Methods
Publishing on all platforms means that the content you've prepared and placed into a post will be distributed to all your followers. What this content looks like and how it reads will differ from one to another and this will be based on the personality of each platform. TikTok calls you to action with a 15 second to 3-minute short-form video, which is casual, fun, and informative. Instagram encourages visuals, whether a static image or a video, blended with concise copy and hashtags. The latter, also an integral part of Twitter, categorizes your product aptly online, making you significantly more visible. Twitter, originally focused on succinct copy, now also highlights the efficacy of drawing attention via an image. They evoke feelings and oftentimes inspire. They can stop the viewer in their tracks within a split second, which is much harder for copy to do, which requires more of the users time, something which is in limited supply
Essential homework is done, the list of social media channels that will appear on your menu will include Twitter, TikTok, and Instagram. Avoid distracting yourself from that which you are responsible for within the business unless circumstances allow. Otherwise, contract with one of the many digital marketing experts who will hold your hand on this vital journey.