Webinar: Impact of COVID-19 Pandemic on the Global Investment Outlook
The Islamic Development Bank (IsDB) Group hosted a webinar on the impact of the COVID-19 pandemic on the global investment outlook, which was organized in collaborationbetween theUnited Nations Conference on Trade and Development (UNCTAD)and the Country Strategy and Cooperation (CSC) Department, IsDB on 17thNovember 2020to discuss the impact of COVID-19 on FDI and trade in OIC member countries.
The main objective of the webinar is to present the key findings of the World Investment Report 2020 – International Production Beyond the Pandemic with a highlight on FDI trends in foreign direct investment (FDI) worldwide, at the regional and country levels and emerging measures to improve its contribution to development. In addition topresenting IsDB Group Strategy during COVID-19 and its impact on OIC Member Countries and Investment Promotion Agencies (IPAs).
The Webinar also proposed adopting policies and strategies to revive investment and trade in member states to advance investment promotion activities, in order to support the IsDB Group efforts to assist Investment Promotion Agencies (IPAs) in member countries by assisting them in devising appropriate investment and trade policy responses to the ongoing pandemic
Mr. Oussama Kaissi, CEO of the Islamic Corporation for the Insurance of Investment and Export Credit (ICIEC), stated that "the COVID-19 pandemic has created a devastating global health crisis. According to UNCTAD's 2020 World Investment Report, global flows of foreign direct investment (FDI) will be under acute pressure this year as a direct result of the pandemic. In order to combat these implications in member countries, IsDB and its group members have implemented a number of initiatives to maintain trade and investment flows. ICIEC will be an important part of the long-term recovery, supporting the growing demand for risk mitigation solutions".
Mr. James Zhan,Director, Investment &Enterprise Division, UNCTAD,made a presentation which highlighted the key findings and policy recommendations found in its World Investment Report 2020: International Production Beyond the Pandemic.
Mr. Amadou Diallo, the Acting Director-General, Global Practicesat the Islamic Development Bank in his speech stated that during COVID-19, the Bank provided technical assistance programs for the Islamic Development Bank Group such as RCI and ITAP to support the Member Countries by assisting them in developing suitable plansfor investment and trade policy to confront the ongoing Corona pandemic. This is in the framework of a tripartite approach centered around the "response, recovery and rebuilding" pillars.
Mr. Mohammed Bukhari,Senior Investment Promotion & RegionalCooperation Specialist,CSC Dept., IsDB delivered a presentation on the impact of COVID-19on MCs, particularlyin foreign direct investment (FDI), domestic investmentand investment promotion agencies (IPAs).
It is noteworthy that the private sector institutions of the Islamic Development Bank Group played an important role during COVID-19, as Mr. Asheque Moyeed,Division Head, Infrastructure &Corporate Finance, the Islamic Corporation for the Development of the Private Sector (ICD) made a presentation which focused on the efforts related to promoting investment in member countries, where the IsDB Group private sector institutions pledged with IsDB to provide $ 700 million to stimulate investment, finance trade, investment insurance and export credit in member countries.Two D-8 Egypt and Turkey are going to utilize around $270 million of this package.
The webinar brought together over 500+ participantsfrom 113 countries, including government officials, Presidents & CEOs of local/international private sector companies, multilateral and financial institutions, individual investors, entrepreneurs, chambers of commerce & Industry, business associations, and investment promotion agencies
ADB $300 Million Loan to Promote Macroeconomic Stability in Pakistan
The Asian Development Bank (ADB) has approved a $300 million policy-based loan to help promote macroeconomic stability in Pakistan by facilitating improved trade competitiveness and export diversification.
"While COVID-19 hit Pakistan at a critical point in its macroeconomic recovery, the government's ongoing efforts to ensure stability have started showing encouraging results this fiscal year," said ADB Principal Public Management Specialist Hiranya Mukhopadhyay. "ADB's program will support these efforts and help Pakistan to improve its export competitiveness—now more important than ever given the impacts of the pandemic."
ADB's program will help Pakistan recover its current account deficit in a sustained manner and continue to facilitate export diversification. It will introduce important tariff- and tax-related policy reforms to help improve Pakistan's international competitiveness and further strengthen key institutions, including accreditation bodies, the Export–Import Bank of Pakistan, and the Pakistan Single Window.
The new financing falls under Subprogram 2 of the Trade and Competitiveness Program. Under the first phase, ADB helped the government usher in key reforms, including reducing or abolishing tariffs and ad hoc duties on a large number of raw materials and intermediate goods. Several steps were also taken to introduce e-commerce, strengthen key institutions involved in facilitating trade, and enhance the export certification process.
Since fiscal year 2004, Pakistan has registered a rise-and-fall pattern of export growth reflecting underperformance in its export industry and long-term decline in export competitiveness. This is compounded by lost export growth momentum from COVID-19, which has reduced high-income countries' demand for manufacturing goods and disrupted the supply of raw materials.
ADB is coordinating its efforts with other development partners and donors while the program complements International Monetary Fund-led reform initiatives by helping to improve competitiveness, which will help build robust foreign exchange reserves.
The future of work: promoting gender equality, diversity and inclusion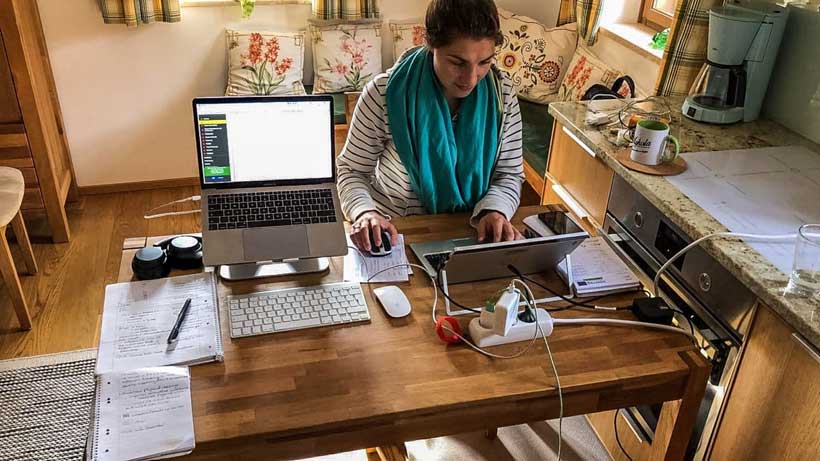 The United Nations Industrial Development Organization (UNIDO) and the Vienna Regional Office of the International Organization for Migration (IOM) have organized a webinar on flexible working arrangements (FWAs) and the future of work. The webinar was part of the 19-23 October 2020 Enabling Environment Week, a joint initiative of the Gender Focal Points and Focal Points of Women of the Vienna-based United Nations organizations (VBOs) and the International Gender Champions initiative.
Enabling Environment Guidelines (EEGs) and their accompanying Supplementary Guidance for the United Nations System were developed in 2019 in response to the UN Secretary General's System-wide Strategy on Gender Parity. The EEGs provide UN system-wide guidance to create a more diverse, inclusive and respectful work environment – both as a precursor to achieving gender parity and a key to sustaining it. Implementing FWAs is one of the measures recommended in the EEGs.
"Workplace flexibility can be mutually beneficial to an organization and its personnel, and is recognized to help achieve gender parity," said Fatou Haidara, Managing Director of the UNIDO Directorate of Corporate Management and Operations, who moderated the webinar. "Our transition into the Fourth Industrial Revolution has been marked by the COVID-19 pandemic, which for many employers and employees represented their first-ever experiences with flexible working arrangements."
Dr. Heejung Chung, Principal Investigator of the Work Autonomy, Flexibility and Work-life balance project at the University of Kent, shared insights from her research on how work from home during the lockdown has impacted a series of work-life issues. She said that employees have been able to spend more time with their families and expressed better well-being and improved work schedules and productivity. The pandemic has caused a cultural shift towards work from home, with employees feeling more trusted and supported by managers during this time, and many employees who did not want to work remotely before now changing their mind.
The pandemic has undoubtedly shaken up how we work – what we thought would be the future of work has been abruptly made the present. "Corona has somehow accelerated this way of using flexible working hours," said Ambassador Pirkko Hämäläinen, Permanent Representative of Finland to the UN in Vienna. "You don't even need to be in the office to give a service to your customers, like this webinar. That is so important to realize and, with corona, we have realized it."
The Finnish government codified flexible working arrangements as early as 1996 through the Working Hours Act, a policy which was updated this year to allow employees to decide when and where they work for at least half of their hours. "It's a win-win situation for people. Gainful employment must be options for both women and men," said Hämäläinen.
Whether men and women will be able to equally benefit from gainful employment will largely depend on the future of work, which will be impacted by frontier technology brought about by the Fourth Industrial Revolution. As such, digitalization may facilitate telecommuting for those jobs that can be carried out remotely. Prof. Damian Grimshaw, Professor of Employment Studies and Associate Dean for Research Impact at King's Business School, noted that challenges remain in ensuring that everyone can benefit from workplace flexibility. This is especially linked to the need to create a culture of trust between managers and employees, and to phase out rigid workplace structures revolving around a time-keeping and high presenteeism approach.
Evidently, a sophisticated and reliable digital infrastructure is a precondition for the successful implementation of FWAs, which raises the issue of the digital divide which is especially pronounced in the developing world. The COVID-19 pandemic has already exacerbated inequalities, notably for women, hence inclusive, human-centered digitalization is needed to leave no one behind and to ensure all can reap the benefits of workplace flexibility.
In implementing FWAs, employers can contribute to addressing these inequalities and achieving gender equality and the empowerment of women. Chung revealed that by allowing mothers the option of staying in the labour market and maintaining their incomes, workplace flexibility can help reduce the overall gender pay gap. It also encourages fathers to take a greater role in unpaid domestic care work, which contributes to transforming social norms.
"Flexwork helps change the culture of whose responsibility it is to care," Chung said. The still heavily unequal distribution of household duties continues to be especially visible and pronounced during the current pandemic, as school closures have added homeschooling to the unpaid domestic care work predominately carried out by women.
The private and public sector around the world, as well as many UN system entities, have recognized the benefits of FWAs in fostering a more enabling, diverse working environment and promoting gender equality and the empowerment of women. Michael Emery, Director of Human Resources at the International Organization for Migration, noted that there has been a general call through the High-Level Committee on Management (HLCM) of the United Nations' Chief Executive's Board for a more flexible approach. "A lot of research shows the more flexible we are, the more attractive we are as an employer – particularly to women," he said.
While acknowledging difficulties in implementing FWAs in the UN's field operations due to digital infrastructure issues, the recent increase in remote work has challenged the idea of international civil service as we know it. Emery shared that UNICEF has just cancelled a lease on one of its buildings as it expects a lot of its staff will continue to work from home. "We can perfectly survive with 20% of staff in Headquarters in the office."
Juliane Drews, Advisor at UNAIDS, explained that already six years before the COVID-19 pandemic, UNAIDS abolished core working hours and defined office opening hours from 7am to 7pm to provide staff with a twelve-hour window to complete their workload at their ease. The objective was also to empower employees and teams to have conversations about healthy ways to organize their work. "The United Nations and a lot of international organizations need to recognize there's a new generation of employees coming that have different expectations of an employer," Drews said. "We need to use training and reskilling to prepare middle managers and senior leaders to be ready to welcome the next generation in the workplace. It's about thinking differently and taking this disruption as an opportunity to leap forward to a better, different normal."
She also raised the issue that remote work allows individuals to safely work on issues that are criminalized in their home countries: UNAIDS works, for example, with sex workers, users of intravenous drugs and the LGBTIQ+ community. It is not just about the binary approach to gender equality. "We need to take this gender conversation and put an intersectional lens on it," she added.
The discussion concluded that implementing FWAs has many benefits, for example increased well-being, efficiency and business continuity, as well as decreased absenteeism and operating costs. FWAs also play a crucial role in fostering diversity and inclusion, and promoting gender equality and the empowerment of women. At the same time, the COVID-19 pandemic has fast-forwarded us into the future of work, with many managers now recognizing and trusting that employers can and will deliver when using any form of flexible working arrangements, such as remote work, compressed hours, and scheduled breaks for external learning activities. The Enabling Environment Guidelines provide the UN with an overarching framework to successfully implement FWAs and foster a welcoming, safe, equal and discrimination-free workplace that allows the UN to produce better results for the people they serve. "That's the beauty of the UN System," Drews said. "Most of us are driven by our passion, not by doing our eight hours and ticking the box."
How to Ace a Research Paper in 7 Easy Steps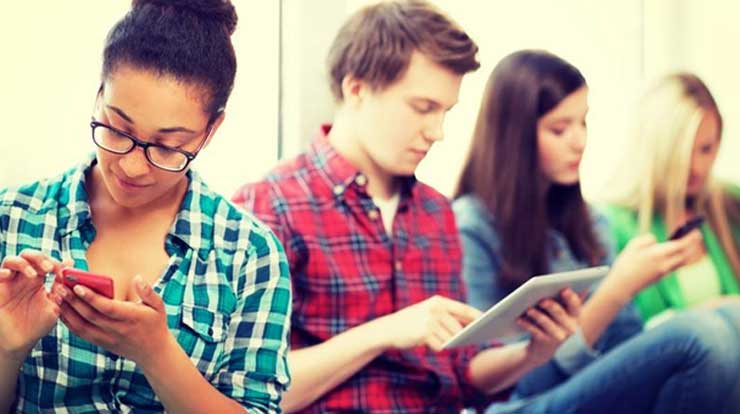 Writing as many words as you possibly can on the given topic might not be the best way to write a good research paper. These are the basic steps that will help you avoid procrastination and ace your research paper.
1 – Study the Instructions
It may seem obvious, but making sure you understand the instructions will save you much time. Read through the task and, if needed, ask your professor for clarifications.
2 – Choose the Topic
The key to success is to write about something you are genuinely interested in. After reading through the professor's instructions, use what initially comes to mind to define several topics that might interest you. A surface search on academic platforms such as Google Scholar will help you understand what topic has enough well-prepared sources. If one of the topics is underrepresented in open sources, and you have a five-page assignment due in two days, you better opt for an easier one.
3 – Make a Draft of All Your Ideas
What helps many students is to transfer all their ideas and thoughts onto the paper by drawing a mind map. It is helpful to include the questions that come to mind straight away so that you could pay attention to certain aspects while doing research. If the topic of your choice is too complicated to come up with ideas for a draft mind map, just put the keywords there. A mind map can help you visualize how your research paper will look later on and prepares you for the next step – researching and outlining.
4 – Research
Take your time to look for all the articles and books that should be integrated into your paper. This stage may take more time than the others, but it will help you assess the topic and develop proper argumentation. While checking for online libraries and archives, make sure to download all of the articles or, if they're only available online, save the links so that you could use them at any moment later. If your research was sufficient, you should feel that you have enough information to outline and edit the paper.
5 – Outline
After in-depth research, you may feel the urge to start writing immediately. We assure you that outlining is NOT a waste of time. To address the topic, you will have to unfold your arguments logically. The outline of your paper will serve as a framework for your ideas. If correctly thought out, an outline will help avoid getting off-topic. An outline is the backbone of your research paper on which you will be stringing your statements and arguments.
Begin with a basic outline of your paper before adding the supporting evidence. Then, you can start adding information from the sources you found earlier (don't forget to mention page numbers so that you could come back and reread the passage at any moment), as well as supporting arguments. A solid outline should not be perfect, but it has to structure your future piece.
Suppose you find it difficult to structure your ideas. In that case, you can collect everything you have in one document and resort to professional writers' help on such platforms as PaperWritingService.
6 – Write
Stick to your outline while writing. No matter how great is the temptation to write wordy explanations, be clear and concise. Always use evidence to support your statements. That will prevent you from writing nonsense.
Concluding your paper, begin with describing what your essay has covered and state your main arguments. Define how you supported your arguments and what your conclusion and contribution are.
7 – Format and Revise
Make sure you know all of the requirements of the citation style you are supposed to use. For your convenience, create a template from one of your past works that were properly cited and checked by the professor. Delete all content from this template. Leave headlines explaining what should be written in every place (headline, running head, name, etc.) Each time you start a new assignment, make a copy of the template and fill it in with new content. After you are done with adding text, select all of it and make sure that font, spacing, alignment, etc., is the same everywhere and corresponds to your citation style.
As for revision, it is recommended to come back to your work in a day or at least in a couple of hours so that you could take a fresh look at your piece. You will spot small mistakes and possible inconsistencies at this stage and make sure that your text flows nicely. If you have an opportunity to send your research paper to your friend or mentor, go ahead.
Congratulations, you made it to the end of this guide and, hopefully, your research paper!