Russia: Highlights of the XII BRICS Summit
On November 17, under Russia's BRICS Chairmanship, Vladimir Putin hosted the 12th BRICS Summit via videoconference. The leaders of Brazil, India, China and South Africa participated to discuss the state and prospects of cooperation within BRICS, discussed the global stability and security, and most importantly exchanged views on joint efforts to halt the spread of coronavirus pandemic.
As the Chair of BRICS 2020, President Vladimir Putin reviewed BRICS activities since Russia took over from Brazil, highlighted achievements and set the challenges for the future of BRICS. During the Russia's Chairmanship the BRICS, Russia has held 130 events, including some 25 ministerial meetings, many of them online.
Within the context of the current global health situation, Putin pointed to the subject of medical cooperation among BRICS, and reminded the Ufa Declaration which was adopted five years ago included an agreement to work together to prevent the spread of infectious diseases.
Pursuant to that agreement, the BRICS countries created an early warning system for infectious disease outbreaks, which could be used during the COVID-19 pandemic. The BRICS countries promptly responded to the disease outbreak and took practical measures to combat the pandemic.
He said that the Russian Direct Investment Fund (RDIF) has signed agreements with Indian and Brazilian partners on clinical tests of the Sputnik V vaccine and with pharmaceutical companies in China and India on the production of this vaccine not only for own use, but also for third countries. There are Russian vaccines, and they are effective and safe. The next task is to launch large-scale production. It is very important to join forces for the large-scale manufacturing of this product for public use.
Besides this, it important to accelerate the establishment of the BRICS Vaccine Research and Development Centre, as agreed at the Johannesburg summit two years ago at the initiative of South African.
Due to the pandemic, many countries have taken emergency measures to support national industries, finance and the social sphere, to revive their economies and return them to a trajectory of sustainable growth. This is the goal of the Strategy for BRICS Economic Partnership for the period until 2025, prepared for this summit.
The New Development Bank is in great demand in the current situation. The Bank has reserved $10 billion to combat the pandemic, while its overall portfolio of investment projects now exceeds $20 billion. As many as 62 large projects are being implemented in the BRICS countries. Incidentally, a regional branch of the bank will soon open in Moscow to implement lending programs across the Eurasian space. The BRICS countries have a special insurance tool in case of a crisis in the financial markets: the BRICS Contingent Reserve Arrangement, with a $100 billion fund.
The BRICS Interbank Cooperation Mechanism is important in the parties' cooperation on credit and investment policy. This year, they have agreed on the rules and principles of responsible financing of development institutions within its framework.
The five countries are enhancing cooperation in science, technology, and innovation. Intensive contacts have been underway between our academic and scientific centers. Their coverage is truly impressive – from ocean and polar research to astronomy and artificial intelligence. Experts from the five countries carry out joint energy research: reports have been prepared on the projected development of the fuel and energy sectors in the BRICS countries until 2040.
Putin further highlighted the challenging global and regional security environment. International terrorism and drug trafficking continue to pose serious threats, and cybercrime has greatly expanded its reach.
"We are witnessing dangerous destabilizing trends in the Middle East and North Africa. The armed conflicts in Libya and Yemen are continuing. There is still a lot to be done to bring about a political settlement in Syria, and the risks of escalation persist in Iraq, Lebanon, Afghanistan, and in the Persian Gulf," he told the gathering.
It is highly satisfying that the BRICS countries have been closely coordinating their efforts on current international and regional matters. A policy document, the BRICS Counter-Terrorism Strategy, drafted for the summit. The BRICS countries are expanding their cooperation on combating drug trafficking and corruption, as well as on international information security.
During the meeting, the leaders of the BRICS member countries heard reports from other speakers who have overseen the work on each track of the association's activity.
Secretary of the Russian Security Council Nikolai Patrushev spoke about cooperation in the coronavirus pandemic response, in combating terrorism and cybercrime.
President of the New Development Bank Marcos Troyjo cited the financial institution's performance data and plans for next year.
President of the Russian Chamber of Commerce and Industry Sergei Katyrin spoke about the Business Council events, while Chairman of VEB RF Igor Shuvalov covered the BRICS Interbank Cooperation Mechanism.
The report by Chair of the Board of Directors of Global Rus Trade Anna Nesterova addressed the establishment of the BRICS Women's Business Alliance.
President of Brazil Jair Bolsonaro, Prime Minister of India Narendra Modi, President of China Xi Jinping and President of South Africa Cyril Ramaphosa, during the meeting, exchanged views on the state and prospects of the five-sided cooperation.
The 12th BRICS Summit Moscow Declaration was adopted which reflects the five countries' consolidated approach to the further development of the association, as well as the Strategy for the BRICS Economic Partnership until 2025 and the BRICS Anti-Terrorism Strategy.
"India, China, South Africa and Brazil commend Russian BRICS Chairmanship in 2020 and express their gratitude to the government and people of Russia for holding the XII BRICS Summit," the adopted document says. Besides that, Brazil, Russia, China and South Africa extended full support to India for its BRICS Chairmanship in 2021 and the holding of the 13th BRICS Summit.
Steering Russia-US Relations Away from Diplomatic Expulsion Rocks
As the recent expulsions of Russian diplomats from the US, Poland, Bulgaria and the Czech Republic demonstrate, this measure is becoming a standard international practice of the West. For the Biden administration, a new manifestation of the "Russia's threat" is an additional tool to discipline its European allies and to cement the transatlantic partnership. For many European NATO members, expulsions of diplomats are a symbolic gesture demonstrating their firm support of the US and its anti-Russian policies.
Clear enough, such a practice will not be limited to Russia only. Today hundreds, if not thousands of diplomatic officers all around the world find themselves hostage to problems they have nothing to do with. Western decision-makers seem to consider hosting foreign diplomats not as something natural and uncontroversial but rather as a sort of privilege temporarily granted to a particular country — one that can be denied at any given moment.
It would be logical to assume that in times of crisis, when the cost of any error grows exponentially, it is particularly crucial to preserve and even to expand the existing diplomatic channels. Each diplomat, irrespective of his or her rank and post, is, inter alia, a communications channel, a source of information, and a party to a dialogue that can help understand your opponent's logic, fears, intentions, and expectations. Niccolo Machiavelli's adage, "Keep your friends close and your enemies closer" remains just as pertinent five centuries later. Unfortunately, these wise words are out of circulation in most Western capitals today.
A proponent of expulsions would argue that those expelled are not actually diplomats at all. They are alleged intelligence officers and their mission is to undermine the host country's national security. Therefore, expulsions are justified and appropriate. However, this logic appears to be extremely dubious. Indeed, if you have hard evidence, or at the very least a reasonable suspicion that a diplomatic mission serves as a front office for intelligence officers, and if operations of these officers are causing serious harm to your country's security, why should you wait for the latest political crisis to expel them? You should not tolerate their presence in principle and expel them once you expose them.
Even the experience of the Cold War itself demonstrates that expulsions of diplomats produce no short-term or long-term positive results whatsoever. In fact, there can be no possible positive results because diplomatic service is nothing more but just one of a number of technical instruments used in foreign politics. Diplomats may bring you bad messages from their capitals and they often do, but if you are smart enough, you never shoot the messenger.
Diplomatic traditions do not allow such unfriendly actions to go unnoticed. Moscow has to respond. Usually, states respond to expulsions of their diplomats by symmetrical actions – i.e. Russia has to expel the same number of US, Polish or Czech diplomats, as the number of Russian diplomats expelled from the US, Poland or the Czech Republic. Of course, each case is special. For instance, the Czech Embassy in Moscow is much smaller than the Russian Embassy in Prague, so the impact of the symmetrical actions on the Czech diplomatic mission in Russia will be quite strong.
The question now is whether the Kremlin would go beyond a symmetrical response and start a new cycle of escalation. For example, it could set new restrictions upon Western companies operating in the country, it could cancel accreditation of select Western media in Moscow, it could close branches of US and European foundations and NGOs in Russia. I hope that the final response will be measured and not excessive.
The door for US-Russian negotiations is still open. So far, both sides tried to avoid specific actions that would make these negotiations absolutely impossible. The recent US sanctions against Russia have been mostly symbolic, and the Russian leadership so far has demonstrated no appetite for a rapid further escalation. I think that a meeting between Presidents Joe Biden and Vladimir Putin remains an option and an opportunity. Such a meeting would not lead to any "reset" in the bilateral relations, but it would bring more clarity to the relationship. To stabilize US-Russian relations even at a very low level would already be a major accomplishment.
From our partner RIAC
Russia becomes member of International Organization for Migration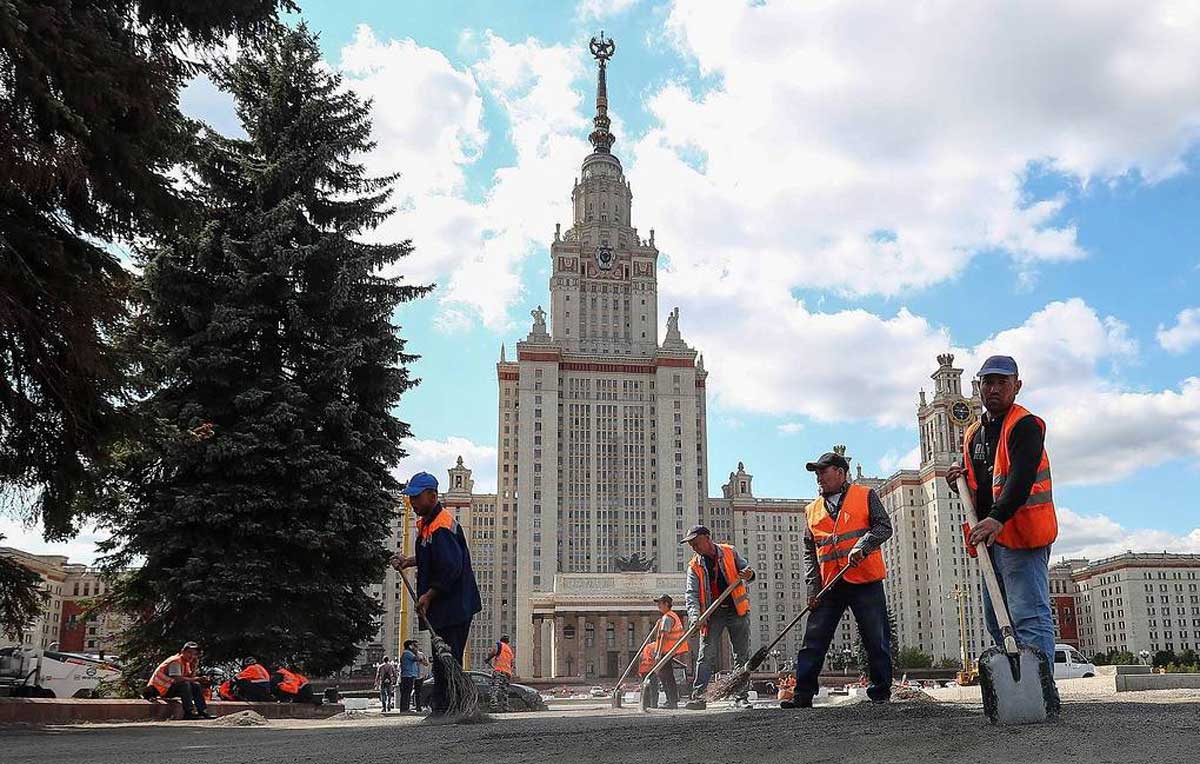 After several negotiations, Russia finally becomes as a full-fledged member of the International Organization for Migration (IOM). It means that Russia has adopted, as a mandatory condition for obtaining membership, the constitution of the organization. It simply implies that by joining this international organization, it has given the country an additional status.
After the collapse of the Soviet, Russia has been interacting with the IOM since 1992 only as an observer. In the past years, Russia has shown interest in expanding this cooperation. The decision to admit Russia to the organization was approved at a Council's meeting by the majority of votes: 116 states voted for it, and two countries voted against – these are Ukraine and Georgia. That however, the United States and Honduras abstained, according to information obtained from Moscow office of International Migration Organization.
"In line with the resolution of the 111th session of the IOM Council of November 24, 2020 that approved Russia's application for the IOM membership, Russia becomes a full-fledged member of the organization from the day when this notification is handed over to its director general," the Russian Foreign Ministry said in a website statement in April.
Adoption of the IOM Constitution is a mandatory condition for obtaining its membership, which opens "extra possibilities for developing constructive cooperation with international community on migration-related matters," the statement stressed in part.
It is significant to recall that Russian President Vladimir Putin issued an order to secure Russia's membership in the organization in August 2020 and submitted its Constitution to the Russian State Duma (lower house of parliament) in February 2021.
Headquartered in Geneva, the International Organization for Migration, a leading inter-government organization active in the area of migration, was set up on December 5, 1951. It opened its office in Moscow in 1992.
IOM supports migrants across the world, developing effective responses to the shifting dynamics of migration and, as such, is a key source of advice on migration policy and practice. The organization works in emergency situations, developing the resilience of all people on the move, and particularly those in situations of vulnerability, as well as building capacity within governments to manage all forms and impacts of mobility.
IOM's stated mission is to promote humane and orderly migration by providing services and advice to governments and migrants. It works to help ensure proper management of migration, to promote international cooperation on migration issues, to assist in the search for practical solutions to migration problems and to provide humanitarian assistance to migrants in need, be they refugees, displaced persons or other uprooted people. It is part of the structured system of the United Nations, and includes over 170 countries.
Senator Vladimir Dzhabarov, first deputy chairman of Russia's Federation Council (Senate) Committee on International Affairs, noted that the organization's constitution has a provision saying that it is in a nation's jurisdiction to decide how many migrants it can receive, therefore the IOM membership imposes no extra commitments on Russia and doesn't restrict its right to conduct an independent migration policy.
On other hand, Russia's full-fledged membership in IOM will help it increase its influence on international policy in the sphere of migration and use the country's potential to promote its interests in this sphere, Senator Dzhabarov explained.
Russia has had an inflow of migrants mainly from the former Soviet republics. The migrants have played exceptional roles both in society and in the economy. The inflow of foreign workers to Russia has be resolved in accordance with real needs of the economy and based on the protection of Russian citizens' interests in the labor market, according to various expert opinions.
The whole activity of labor migrants has to be conducted in strict compliance with legislation of the Russian Federation and generally recognized international norms.
State Duma Chairman Vyacheslav and Foreign Minister Sergei Lavrov and many state officials have repeatedly explained the necessity of holding of partnership dialogues on finding solutions to emerging problems within the framework of harmonization of legislation in various fields including regional security, migration policy and international cooperation. Besides that, Russia is ready for compliance with international treaties and agreements.
Relegating the "Russia Problem" to Turkey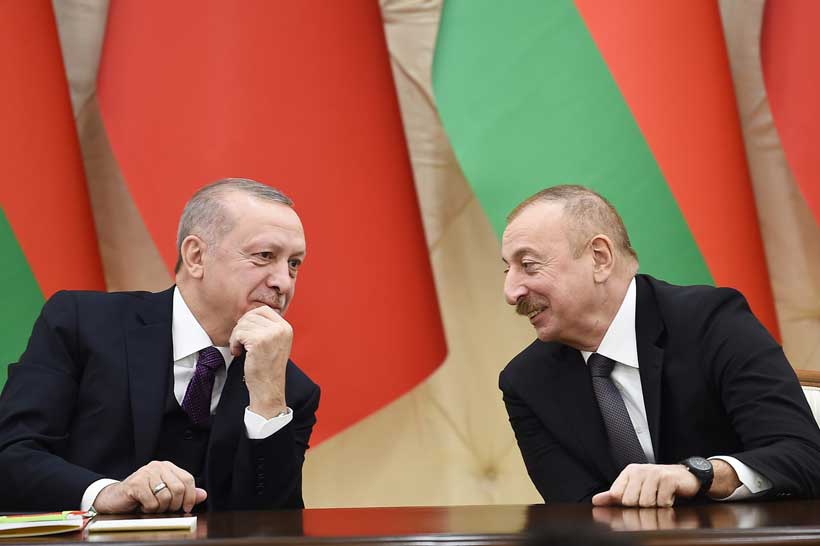 Turkey's foreign policy is at a crossroads. Its Eurasianist twist is gaining momentum and looking east is becoming a new norm. Expanding its reach into Central Asia, in the hope of forming an alliance of sorts with the Turkic-speaking countries — Kazakhstan, Uzbekistan, Kyrgyzstan, and Turkmenistan — is beginning to look more realistic. In the north, the north-east, in Ukraine, Georgia, and Azerbaijan, there is an identifiable geopolitical arc where Turkey is increasingly able to puncture Russia's underbelly.
Take Azerbaijan's victory in Second Karabakh War. It is rarely noticed that the military triumph has also transformed the country into a springboard for Turkey's energy, cultural and geopolitical interests in the Caspian Sea region of Central Asia. Just two months after the November ceasefire in Nagorno-Karabakh, Turkey signed a new trade deal with Azerbaijan. Turkey also sees benefits from January's Azerbaijan-Turkmenistan agreement which aims to jointly develop the Dostluk (Friendship) gas field under the Caspian Sea, and it recently hosted a trilateral meeting with the Azerbaijani and Turkmen foreign ministers. The progress around Dostlug removes a significant roadblock on the implementation of the much-touted Trans-Caspian Pipeline (TCP) which would allow gas to flow through the South Caucasus to Europe. Neither Russia nor Iran welcome this — both oppose Turkey's ambitions of becoming an energy hub and finding new sources of energy.
Official visits followed. On March 6-9, Turkish Foreign Minister Mevlüt Çavuşoğlu visited Uzbekistan, Turkmenistan, and Kyrgyzstan. Defense cooperation, preferential trade deals, and a free trade agreement were discussed in Tashkent. Turkey also resurrected a regional trade agreement during a March 4 virtual meeting of the so-called Economic Cooperation Organization which was formed in 1985 to facilitate trade between Turkey, Iran, and Pakistan. Though it has been largely moribund, the timing of its re-emergence is important as it is designed to be a piece in the new Turkish jigsaw.
Turkey is slowly trying to build an economic and cultural basis for cooperation based on the Turkish Cooperation and Coordination Agency founded in 1991 and the Turkic Council in 2009. Although Turkey's economic presence in the region remains overshadowed by China and Russia, there is a potential to exploit. Regional dependence on Russia and China is not always welcome and Central Asian states looking for alternatives to re-balance see Turkey as a good candidate. Furthermore, states such as Kyrgyzstan and Turkmenistan are also cash-strapped, which increases the potential for Turkish involvement.
There is also another dimension to the eastward push. Turkey increasingly views Ukraine, Georgia, and Azerbaijan as parts of an emerging geopolitical area that can help it balance Russia's growing military presence in the Black Sea and in the South Caucasus. With this in mind, Turkey is stepping up its military cooperation not only with Azerbaijan, but also with Georgia and Ukraine. The recent visit of Ukraine's President Volodymyr Zelenskyy to Turkey highlighted the defense and economic spheres. This builds upon ongoing work of joint drone production, increasing arms trade, and naval cooperation between the two Black Sea states.
The trilateral Azerbaijan-Georgia-Turkey partnership works in support of Georgia's push to join NATO. Joint military drills are also taking place involving scenarios of repelling enemy attacks targeting the regional infrastructure.
Even though Turkey and Russia have shown that they are able to cooperate in different theaters, notably in Syria, they nonetheless remain geopolitical competitors with diverging visions. There is an emerging two-pronged strategy Turkey is now pursuing to address what President Recep Tayyip Erdoğan sees as a geopolitical imbalance. Cooperate with Vladimir Putin where possible, but cooperate with regional powers hostile to Russia where necessary.
There is one final theme for Turkey to exploit. The West knows its limits. The Caspian Sea is too far, while an over-close relationship with Ukraine and Georgia seems too risky. This creates a potential for cooperation between Turkey and the collective West. Delegating the "Russia problem" to Turkey could be beneficial, though it cannot change the balance of power overnight and there will be setbacks down the road.