Where Covid-19 Has Already Killed More Than One Person Per Thousand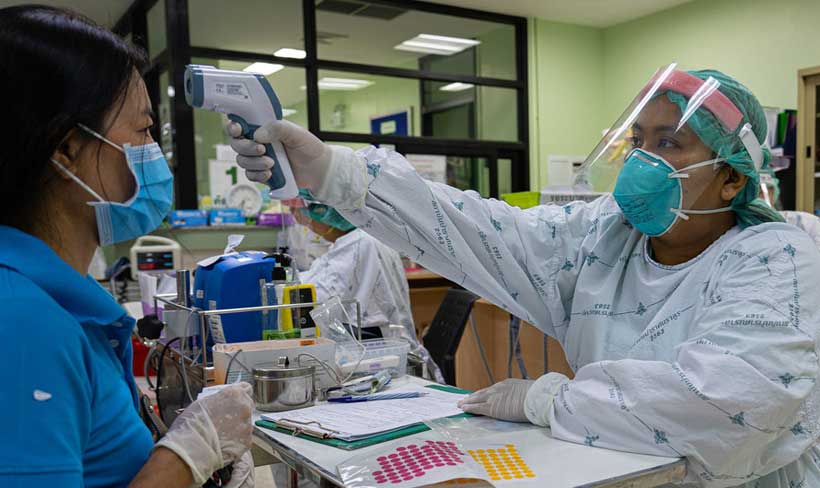 As-of November 15th, more than one person per thousand had already died from the Covid-19 virus (coronavirus-19) in the nations of
and in the U.S. states of
New Jersey (1.9 per thousand)
New York (1.7 per thousand)
Massachusetts (1.5 per thousand)
Connecticut (1.3 per thousand)
Louisiana (1.3 per thousand)
Mississippi (1.2 per thousand)
Rhode Island (1.2 per thousand)
(Nationwide, the U.S. death-rate is 759 per million or .759 per thousand.)
Here are the nations with over 5 million population that have the lowest death-rates from the disease:
Cambodia (0)
Laos (0)
Burundi (1 per 12,015,509)
Taiwan (1 per 3,404,638)
Vietnam (1 per 2,790,141)
Papua (1 per 1,286,790)
Thailand (1 per 1,164,395)
Sri Lanka (1 per 487,406)
Niger (1 per 355,300)
Uganda (1 per 347,734)
Rwanda (1 per 326,650)
Mozambique (1 per 318,834)
Burkina Faso (1 per 315,011)
China (1 per 310,869)
DRC (1 per 286,454)
Benin (1 per 284548)
Singapore (1 per 209,535)
Ivory Coast (1 per 211,189)
South Sudan (1 per 190,525)
New Zealand (1 per 200,084)
Here are the U.S. states with the lowest death-rates from the disease:
Vermont (1 per 10,576; or .95 per ten thousand, or .095 per thousand)
Maine (1 per 8,617)
Alaska (1 per 7,951 — the explosion of the disease started only recently there)
Hawaii (1 per 6,378)
Oregon (1 per 5,723)
In order properly to understand these numbers (such as the low death-rates in some African countries), an important underlying variable is the median age of the land's population, because, for example, the median age for Burundi is only 17, and, therefore, San Marino, where the median age is 44.4, is naturally likely to have a vastly higher death-rate from this disease. Apples should be compared with apples, not with oranges. However, the median age in Vermont is 42.8 (America's third-highest), and in Maine is 44.9 (America's highest), and yet both states have America's lowest two death-rates from this disease; so, governmental policies and their public acceptance and enforcement can be even more important than is the physical population. Nature isn't everything; nurture can be an even bigger determinant of success or failure.
Furthermore, all three of the highest death-rate countries have incredibly polarized and therefore dysfunctional 'democratic' governments, and this means that they are especially likely to fail to have unity — and therefore effectiveness — in responding to an emergency, which this evolving event is. Slow response and adjustment to it is then like no response, because it comes too late, in an emergency situation. Moreover, San Marino's economy is at least 50% tourism-based, which is the sector that is the hardest hit by the pandemic, as a consequence of which, the pressures to underestimate the pandemic's danger are especially large there.
As that same website which I've cited for the coronavirus death-rates also shows, worldwide the daily death rate from the disease, which was 67 on 2 March 2020, soared to 8,534 by the time of 17 April 2020, and didn't exceed that number until 4 November 2020 at 9,152, despite the world's having been taking increasing measures to reduce the spread of the disease. However, since the global death-rate from the virus has finally broken through the initial peak of 8,534, we can now expect either greatly increased measures to be taken against the disease's spread, or else the daily death-rate from it to be soaring, in at least the near-term future.
If the daily death-rate from it will be soaring in the near-term future, then the public will become increasingly afraid to be anywhere with strangers; and, consequently, all modes of employment that require employees to be physically near strangers will need to pay higher and higher wages in order to be able to remain in business, and the local economy will therefore be in a downward spiral unless and until that situation becomes reversed.
Consequently, the economy will likely be hit hard now, either way. During an epidemic, harm to the economy is inevitable in the short term, regardless of whether the government acts or not. But during the long term, carefully calibrated scientifically calculated measures to reduce the spread of the epidemic are optimal (for the long term benefits), and anything that impedes this is therefore a threat against the entire public. Whereas a threat against the general public is acceptable to a psychopath (or "sociopath") and is consistent with pure capitalism ("libertarianism" or "neoliberalism"), it is not acceptable to a democratic socialist ("social democratic") person, or to a patriot in a country that asserts the general welfare to be among its fundamental priorities (such as the U.S. Constitution does in its General Welfare Clause and especially in its most-fundamental passage, the Preamble, which asserts the ultimate objectives which that Constitution is directed at serving). Therefore, in the latter type of country, pure capitalism is actually unpatriotic, and democratic socialism is obligatory for the Government to adhere to, regardless of whether or not that country's existing leaders adhere to it, or publicly acknowledge the fact that their Constitution is actually social-democratic, and not (and certainly not purely) capitalistic.
(For examples: Abraham Lincoln said: "Labor is prior to, and independent of, capital. Capital is only the fruit of labor, and could never have existed if labor had not first existed. Labor is the superior of capital, and deserves much the higher consideration." So, he certainly was a social democrat. And Lincoln's hero, Thomas Jefferson, wrote, on 12 November 1816, to his long-time friend, Dr. George Logan of Philadelphia, about the "profligacy" of England's government, wasting resources to prop up its international corporations, which Jefferson said had brought about "the ruin of its people" in order to benefit those aristocrats. He said, "This ruin [in England] will fall heaviest, as it ought to fall, on that hereditary aristocracy which has for generations been preparing the catastrophe [meaning creating the catastrophe (by corrupting the government), not meaning to prepare for the catastrophe]. I hope we shall take warning from the [English] example [e.g., the British East India Company] and crush in it's birth the aristocracy of our monied corporations which dare already to challenge our government to a trial of strength and bid defiance to the laws of our country." So, he too was hostile toward capitalism and favorable toward democratic socialism. America's Founders — including even its last Founder, Lincoln — supported democracy, and opposed aristocracy, or rule by the controlling owners of corporations. But today's America — in regard to both its Democratic Party and its Republican Party — is controlled by its billionaires; and, so, this nation is now definitely an aristocracy, instead of a democracy.)
One argument that is being put forth for pure capitalism regarding this virus is "herd immunity," the idea (which has been endorsed in the neoliberal Council on Foreign Relations's prestigious journal Foreign Affairs, and also by U.S. President Donald Trump), which is that if a sufficiently high percentage of the population become infected with it and survive, then they will automatically be immune from catching the disease in the future, and so anyone else (the never-infected) will become less likely to catch the disease from others. Like other libertarian (or "neoliberal) thinking, it trusts to nature as being optimal, and accepts unlimited "survival of the fittest," and rejects social democracy or any general-welfare constitution (such as America has and which is being routinely violated by America's own Government). However, the assumption that everyone who survives an infection from this virus is immune against becoming infected with it again, has not been established, and there are also many other falsehoods in applying the "natural herd immunity" concept to this particular virus — a virus whose epidemiological characteristics are still not yet understood. As National Geographic recently explained, "Banking on natural infection to control the outbreak would lead to months, if not years, of a dismaying cycle in which cases subside and then surge." Furthermore, even if the idea that a natural herd immunity might become able to protect a nation's population, would not a synthetic herd immunity from an effective vaccine be preferable — and much faster? It will prevent the millions of deaths, and even more millions of cases, that would be suffered until a natural herd-immunity exists — if such a natural herd immunity ever will exist. This is the purpose of the policies in the lands that have thus far been the most effective at keeping down the amounts of disease and death from Covid-19. This is a holding action, so as to save the health and the lives of millions of people who would otherwise be unnecessarily wasted while the world waits for a vaccine. The "natural herd immunity" approach isn't only psychopathic, it is grossly inefficient.
A personal friend emailed me with objections against my opposition to libertarian (or "neoliberal") policies regarding coronavirus-19 (covid-19). He especially argued that we both share views that the Government in our own country is deeply corrupt, and I replied:
——
That's irrelevant because the data convince me that the types of policies that countries such as China and Taiwan and Vietnam and Cambodia and Myanmar and then New Zealand and then Vermont pursued — all with strong compliance from their respective publics — have worked, and that the policies that countries such as U.S. and Brazil and Belgium and Chile pursued have failed. Peru is an especially interesting case because its President wanted to impose the necessary measures but wasn't able to, for many reasons, but especially because nothing was able to "create this new culture of respect for the rules to learn how to live with the virus" (as the euphemistic BBC obliquely phrased the core reality behind Peru's failure). The situation in Peru was the exact opposite of the situation in Vermont, where the public virtually pushed the Governor by accusing him of NOT imposing masking requirements etc. at the very beginning, and he quickly recognized and rectified his error and as a result Vermont quickly became — and has since remained — the #1 state in controlling the spread of this virus. Success needs both the right leadership and the right public, and failure has resulted where either or both were lacking.
I said in response to his statement: "I really can not sympathize with those who are fearing for their own lives because of a virus with a 99% survival rate. They shouldn't be doing the thinking for the rest of us.":
I couldn't disagree more with that libertarian viewpoint. Public health — especially when the issue is a communicable disease, an epidemic or a potential epidemic — relies (above all) on the obligation of every individual in the society to NOT engage in behaviors that HELP to spread the disease. Vaccination is an obligation and not ONLY a right in such a situation. When a vaccine doesn't yet exist, then the obligation — of every individual in the society to NOT engage in behaviors that HELP to spread the disease — isn't an obligation to be vaccinated (since that's not yet even possible) but it is instead an obligation to adhere to masking requirements and other necessary behaviors to minimize the spread of the communicable disease. The libertarian attitude produces mass-injury, mass-death, mass-disability, and mass-unemployment, in handling a communicable disease, where the OBLIGATION to society is not recognized, but only the individual RIGHT is recognized — that is psychopathic and irresponsible.
Furthermore: you are false to say that this is only "a virus with a 99% survival rate": it is a vastly more-contagious virus than the Spanish flu which was the other mega-pandemic since 1900, but it has a lower mortality-rate; and, so, for you to focus only on the latter (the fatality-rate) is blind to an important half of the reality regarding this virus.
Already, 251,256 Americans have died from this new virus and 11,226,038 have been diagnosed as being ill from it and many who have survived the initial illness are having potentially life-threatening organ-failures from it and tens of millions of Americans reasonably fear going to work as barbers or restaurants or hotels or medical workers etc., and yet you say "I really can not sympathize with those who are fearing for their own lives because of a virus with a 99% survival rate. They shouldn't be doing the thinking for the rest of us." That statement isn't only blind to half the reality about this virus but is callous, which I know that you are not. So, it shocked me. (Furthermore, already over 2% of Americans who have been diagnosed as having this disease have died from it and that percentage keeps rising; so whether in the final analysis this plague will kill a higher percentage of the world than the Spanish flu did is still an open question, and vaccines against it will largely determine the answer.)
You instead are choosing to dismiss the relevant data, which are the actual policy-outcomes in the 200+ countries throughout the world — including different policies in each of those countries.
Perhaps you think that the data that China which has 60 cases per million residents and 3 deaths per million residents from this virus and that America which has 33,725 cases per million residents and 757 deaths per million residents from this virus should be ignored. Perhaps you think that the data that Vermont which has 4,556 cases per million residents and 95 deaths per million residents from this virus and that North Dakota which has 82,502 cases per million residents and 953 deaths per million residents from this virus should be ignored. Those are all policy-outcomes. Each of those lands has its own policy, and those are the outcomes from it. I have looked at what the policies are, and, to me, the idea that those data should be ignored in evaluating those policies is foolish in the extreme. I am no expert in epidemiology and don't pretend to be; but your 'evidence' is nothing that I would cite, for or against anything — and certainly not for interpreting the global policy-outcomes. I think that you are focusing on balls that aren't even in this game. You're focusing on different games, and different balls.
Author's note: first posted at Strategic Culture
Over 500,000 people have been inoculated against COVID-19 in Moscow
The number of people who wish to receive a COVID-19 vaccination in Moscow has reached half a million, and over 500,000 of them have already received their first jab. Every day between 12,000 and 20,000 residents of the city sign up for vaccination.
Vaccines are being administered in 100 vaccination points in city polyclinics and 20 popular public places, where mobile teams have been deployed. The list of categories of citizens entitled to vaccination is constantly expanding and the city's vaccination campaign is picking up pace.
The list of categories of citizens prioritized for vaccination also includes Muscovites over the age of 60 years old (who form the largest risk group and are most vulnerable to COVID-19). More than 9,000 residents of 33 retirement homes have already been vaccinated. In addition, vaccination is recommended for people with chronic diseases who need to stay at home, as well as college and university students over 18 years of age.
A convenient online vaccination appointments system has been set up specially for Muscovites in the mos.ru portal. It can be accessed by going to 'Doctor's Appointment' in the list of services and selecting 'Vaccination Against COVID-19'.
In addition, vaccine appointments can be made via the My Moscow mobile app, the Moscow Gosuslugi government services website and the emais.info medical services portal, as well as by calling a vaccination center. The vaccine is administered in two doses, with appointments for the second injection being made automatically.
Many large employers are requesting on-site vaccination of their staff, and this network will be gradually expanded. Naturally, the throughput capacity of such organizations and, most importantly, the employers' wishes are being taken into account.
Detailed information on the vaccination program has also been posted in the portal's special project.
The Sputnik V vaccine consists of two components requiring two injections, and provides a reliable immune response. Volunteers will first be injected with the first component of the vaccine, with a second vaccination following 21 days later. Only the first appointment needs to be booked, as the doctor will arrange the patient's second visit on the day of their first vaccination. To ensure that people do not forget about their re-vaccination, they will receive an SMS message the day before it, reminding them of the date, time and clinic they need to attend.
The vaccination process takes at least an hour, including a 10-minute examination by a doctor before the vaccination and 15 minutes spent preparing the vaccine, which is stored in frozen state (with five doses in one vial) and thawed for five patients at once when they have been examined. Post-vaccination observation and examination take a further 30 minutes. Each patient receives a certificate recording the two injections and confirming that they have been vaccinated against the coronavirus.
The vaccine was produced using a biotechnological process based on the most modern technological platform created by Russian scientists. It is safe because it does not contain the coronavirus. It is based on special structures (carrier vectors) created in the laboratory that contain only a part of the virus gene. Upon encountering the vaccine, the human immune system produces protective antibodies.
Natalia Vodianova joins UNFPA to tackle stigma and advance women's health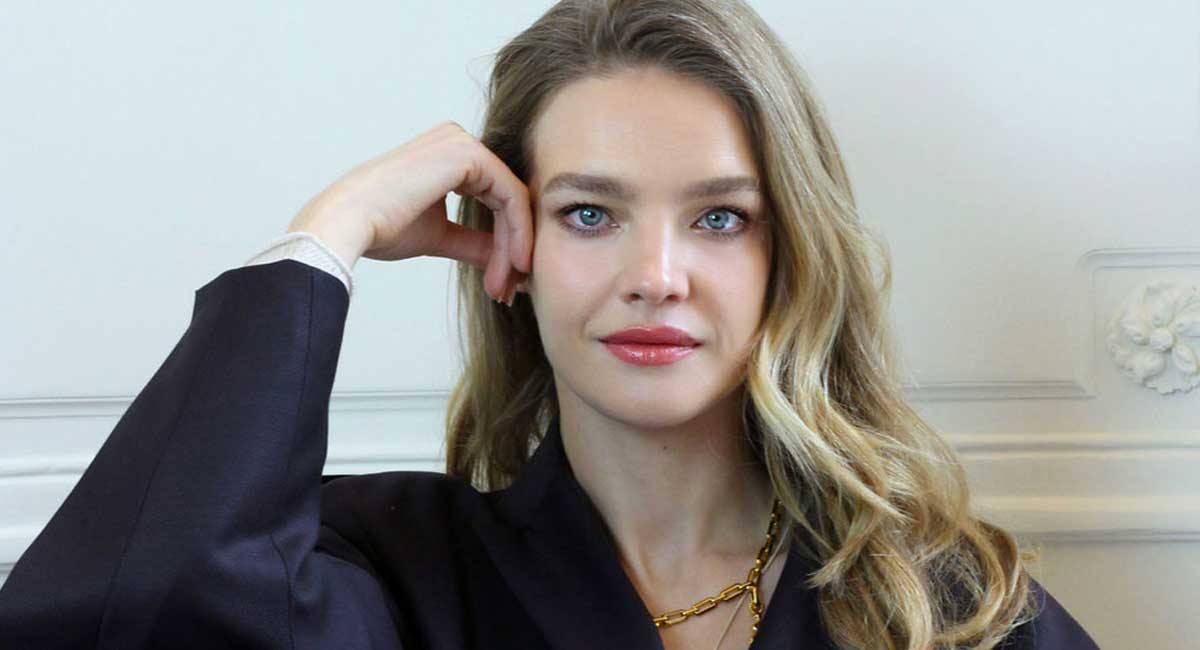 The UN's sexual and reproductive health agency, UNFPA, on Wednesday appointed supermodel, philanthropist, and impact investor Natalia Vodianova as its newest Goodwill Ambassador, in an effort to empower women and girls, including fighting stigma surrounding menstruation.
"For too long, society's approach to menstruation and women's health has been defined by taboo and stigma", said Ms. Vodianova, stressing that the situation "has undermined the most basic needs and rights of women."
In her new role with UNFPA, officially known as the UN Population Fund, Ms. Vodianova will seek to help culturally redefine menstruation, as a normal bodily function.
On any given day, more than 800 million women and girls aged 15 to 49 are actively menstruating. In many countries, taboos surrounding the cycle leaves girls vulnerable and can even be life-threatening, says UNFPA, as they are excluded from public life, denied opportunities, sanitation and basic health needs.
Major mission
The agency said in a press release, that the issue has been starved of the attention it deserves, but in recent years that has started to change, and "achieving this, is central to UNFPA's mandate".
"It's a tragic irony that something as universal as menstruation can make girls feel so isolated…We all have a role to play in breaking the taboos around menstruation", said UNFPA Executive Director Natalia Kanem, underscoring the significance of spotlighting the damage caused.
She added that the agency "is pleased to partner with such a powerful and committed advocate. Societies prosper when girls are confident, empowered and making their own decisions!"
Building on past momentum
Over the past three years, Ms. Vodianova has teamed up with UNFPA to launch a series of "Let's Talk" events worldwide, which have mobilised policy makers, civil society and the private sector to help tackle shame, exclusion and discrimination, faced routinely by millions of women and girls.
Leaders from various sectors such as fashion, politics, sport, technology and media have also gathered in Turkey, Kenya, Switzerland, Belarus and India to advance women's health.
Raised in poverty by a single mother in Russia, along with caring for a half-sister who has cerebral palsy and autism, Ms.Vodianova is a passionate advocate for human rights, including reproductive rights and the rights of people living with disabilities, UNFPA noted.
The agency said it was looking forward to working with her in her role as a bridge builder across the fashion and technology industries, where she's an influential international voice, to help achieve the Sustainable Development Goals by 2030.
Strengthen 'One Health approach' to prevent future pandemics
The COVID-19 pandemic demonstrates "intimate" linkages between the health of humans, animals and ecosystems, as zoonotic diseases spread between animals and people, the World Health Organization (WHO) chief said on Wednesday.
While the concept of One Health – where multiple sectors communicate and work together to achieve better public health outcomes – may have once seemed simple, "it is no longer", WHO Director-General Tedros Adhanom Ghebreyesus said, opening the 27th Tripartite Annual Executive Committee Meeting World Organization for Animal Health (OIE).
"We can only prevent future pandemics with an integrated One Health approach to public health, animal health and the environment we share. Now is the time to take our partnership to a new level", he underscored. 
Zoonoses on the rise
The WHO chief maintained that to keep people safe, One Health must be translated into local-level systems. 
He pointed out that approximately 70 per cent of all emerging and re-emerging pathogens are zoonotic, jumping from animals to humans, warning that "we don't know when the next threat – the next disease X – will emerge". 
"It is clear, however, that One Health must be about more than zoonoses", Tedros spelled out. "We cannot protect human health without considering the impact of human activities that disrupt ecosystems, encroach on habitats, and further drive climate change".
These activities include pollution, large-scale deforestation, intensified livestock production and the misuse of antibiotics, along with how the world produces, consumes and trades food.
Effective collaboration needed
As set out in the WHO Manifesto for a healthy and green recovery from COVID-19, the UN health agency supports a greater One Health emphasis on connections to the environment.
"Paradoxically, the COVID-19 pandemic is giving us a unique opportunity to drive real change", said the top WHO official, noting that One Health will be the focus of upcoming G7 and G20 meetings.
He flagged the need for more science, better data and bolder policies across multiple sectors, "with a whole-of-government and whole-of-society approach". 
"Expectations for the Tripartite, and the need for effective collaboration, have never been higher", he said.
Citing closer collaborative efforts at regional and country levels, and progress in joint areas of work, including the launch of the United Against Rabies forum, Tedros said that advances are also being made in establishing governance structures to curb antimicrobial resistance, and noted that the Global Leaders Group held its first meeting earlier this year.
Expert Council in the works
The UN health agency chief said that WHO will support and host the secretariat of a One Health High Level Expert Council, which will advise the expanded Tripartite members on action priorities, building consensus and collaboration. 
"We also need to ensure that all partner organizations have the resources to play this role jointly", he stated.
The Tripartite consists of WHO, OIE and the Food and Agriculture Organization (FAO) with the UN Environment Programming (UNEP) joining this year.
For its part, WHO will scale up investment and work through its disease programmes and technical networks to strengthen the One Health workforce for outbreak alert and response.
"We are at a critical juncture. We must build on this momentum to strengthen the One Health approach, with public health and disease prevention as its central pillar", Tedros underscored.
The WHO chief concluded by saying: "If the pandemic has taught us anything, it's that we're stronger together".