Where Covid-19 Has Already Killed More Than One Person Per Thousand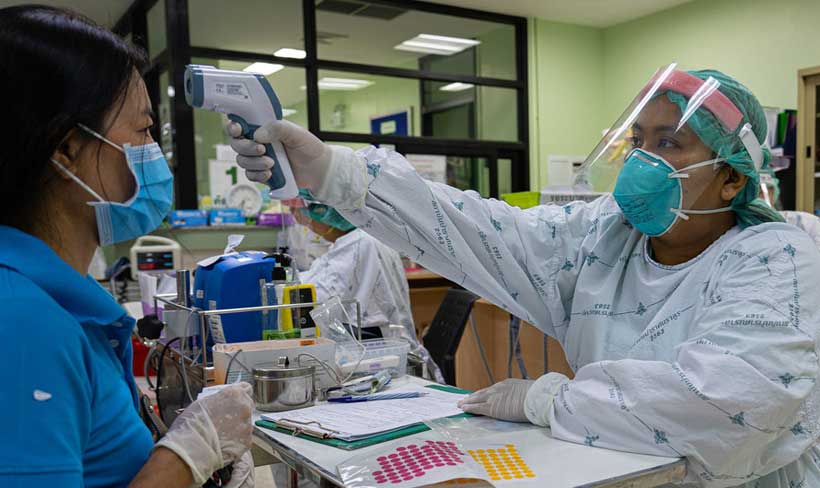 As-of November 15th, more than one person per thousand had already died from the Covid-19 virus (coronavirus-19) in the nations of
and in the U.S. states of
New Jersey (1.9 per thousand)
New York (1.7 per thousand)
Massachusetts (1.5 per thousand)
Connecticut (1.3 per thousand)
Louisiana (1.3 per thousand)
Mississippi (1.2 per thousand)
Rhode Island (1.2 per thousand)
(Nationwide, the U.S. death-rate is 759 per million or .759 per thousand.)
Here are the nations with over 5 million population that have the lowest death-rates from the disease:
Cambodia (0)
Laos (0)
Burundi (1 per 12,015,509)
Taiwan (1 per 3,404,638)
Vietnam (1 per 2,790,141)
Papua (1 per 1,286,790)
Thailand (1 per 1,164,395)
Sri Lanka (1 per 487,406)
Niger (1 per 355,300)
Uganda (1 per 347,734)
Rwanda (1 per 326,650)
Mozambique (1 per 318,834)
Burkina Faso (1 per 315,011)
China (1 per 310,869)
DRC (1 per 286,454)
Benin (1 per 284548)
Singapore (1 per 209,535)
Ivory Coast (1 per 211,189)
South Sudan (1 per 190,525)
New Zealand (1 per 200,084)
Here are the U.S. states with the lowest death-rates from the disease:
Vermont (1 per 10,576; or .95 per ten thousand, or .095 per thousand)
Maine (1 per 8,617)
Alaska (1 per 7,951 — the explosion of the disease started only recently there)
Hawaii (1 per 6,378)
Oregon (1 per 5,723)
In order properly to understand these numbers (such as the low death-rates in some African countries), an important underlying variable is the median age of the land's population, because, for example, the median age for Burundi is only 17, and, therefore, San Marino, where the median age is 44.4, is naturally likely to have a vastly higher death-rate from this disease. Apples should be compared with apples, not with oranges. However, the median age in Vermont is 42.8 (America's third-highest), and in Maine is 44.9 (America's highest), and yet both states have America's lowest two death-rates from this disease; so, governmental policies and their public acceptance and enforcement can be even more important than is the physical population. Nature isn't everything; nurture can be an even bigger determinant of success or failure.
Furthermore, all three of the highest death-rate countries have incredibly polarized and therefore dysfunctional 'democratic' governments, and this means that they are especially likely to fail to have unity — and therefore effectiveness — in responding to an emergency, which this evolving event is. Slow response and adjustment to it is then like no response, because it comes too late, in an emergency situation. Moreover, San Marino's economy is at least 50% tourism-based, which is the sector that is the hardest hit by the pandemic, as a consequence of which, the pressures to underestimate the pandemic's danger are especially large there.
As that same website which I've cited for the coronavirus death-rates also shows, worldwide the daily death rate from the disease, which was 67 on 2 March 2020, soared to 8,534 by the time of 17 April 2020, and didn't exceed that number until 4 November 2020 at 9,152, despite the world's having been taking increasing measures to reduce the spread of the disease. However, since the global death-rate from the virus has finally broken through the initial peak of 8,534, we can now expect either greatly increased measures to be taken against the disease's spread, or else the daily death-rate from it to be soaring, in at least the near-term future.
If the daily death-rate from it will be soaring in the near-term future, then the public will become increasingly afraid to be anywhere with strangers; and, consequently, all modes of employment that require employees to be physically near strangers will need to pay higher and higher wages in order to be able to remain in business, and the local economy will therefore be in a downward spiral unless and until that situation becomes reversed.
Consequently, the economy will likely be hit hard now, either way. During an epidemic, harm to the economy is inevitable in the short term, regardless of whether the government acts or not. But during the long term, carefully calibrated scientifically calculated measures to reduce the spread of the epidemic are optimal (for the long term benefits), and anything that impedes this is therefore a threat against the entire public. Whereas a threat against the general public is acceptable to a psychopath (or "sociopath") and is consistent with pure capitalism ("libertarianism" or "neoliberalism"), it is not acceptable to a democratic socialist ("social democratic") person, or to a patriot in a country that asserts the general welfare to be among its fundamental priorities (such as the U.S. Constitution does in its General Welfare Clause and especially in its most-fundamental passage, the Preamble, which asserts the ultimate objectives which that Constitution is directed at serving). Therefore, in the latter type of country, pure capitalism is actually unpatriotic, and democratic socialism is obligatory for the Government to adhere to, regardless of whether or not that country's existing leaders adhere to it, or publicly acknowledge the fact that their Constitution is actually social-democratic, and not (and certainly not purely) capitalistic.
(For examples: Abraham Lincoln said: "Labor is prior to, and independent of, capital. Capital is only the fruit of labor, and could never have existed if labor had not first existed. Labor is the superior of capital, and deserves much the higher consideration." So, he certainly was a social democrat. And Lincoln's hero, Thomas Jefferson, wrote, on 12 November 1816, to his long-time friend, Dr. George Logan of Philadelphia, about the "profligacy" of England's government, wasting resources to prop up its international corporations, which Jefferson said had brought about "the ruin of its people" in order to benefit those aristocrats. He said, "This ruin [in England] will fall heaviest, as it ought to fall, on that hereditary aristocracy which has for generations been preparing the catastrophe [meaning creating the catastrophe (by corrupting the government), not meaning to prepare for the catastrophe]. I hope we shall take warning from the [English] example [e.g., the British East India Company] and crush in it's birth the aristocracy of our monied corporations which dare already to challenge our government to a trial of strength and bid defiance to the laws of our country." So, he too was hostile toward capitalism and favorable toward democratic socialism. America's Founders — including even its last Founder, Lincoln — supported democracy, and opposed aristocracy, or rule by the controlling owners of corporations. But today's America — in regard to both its Democratic Party and its Republican Party — is controlled by its billionaires; and, so, this nation is now definitely an aristocracy, instead of a democracy.)
One argument that is being put forth for pure capitalism regarding this virus is "herd immunity," the idea (which has been endorsed in the neoliberal Council on Foreign Relations's prestigious journal Foreign Affairs, and also by U.S. President Donald Trump), which is that if a sufficiently high percentage of the population become infected with it and survive, then they will automatically be immune from catching the disease in the future, and so anyone else (the never-infected) will become less likely to catch the disease from others. Like other libertarian (or "neoliberal) thinking, it trusts to nature as being optimal, and accepts unlimited "survival of the fittest," and rejects social democracy or any general-welfare constitution (such as America has and which is being routinely violated by America's own Government). However, the assumption that everyone who survives an infection from this virus is immune against becoming infected with it again, has not been established, and there are also many other falsehoods in applying the "natural herd immunity" concept to this particular virus — a virus whose epidemiological characteristics are still not yet understood. As National Geographic recently explained, "Banking on natural infection to control the outbreak would lead to months, if not years, of a dismaying cycle in which cases subside and then surge." Furthermore, even if the idea that a natural herd immunity might become able to protect a nation's population, would not a synthetic herd immunity from an effective vaccine be preferable — and much faster? It will prevent the millions of deaths, and even more millions of cases, that would be suffered until a natural herd-immunity exists — if such a natural herd immunity ever will exist. This is the purpose of the policies in the lands that have thus far been the most effective at keeping down the amounts of disease and death from Covid-19. This is a holding action, so as to save the health and the lives of millions of people who would otherwise be unnecessarily wasted while the world waits for a vaccine. The "natural herd immunity" approach isn't only psychopathic, it is grossly inefficient.
A personal friend emailed me with objections against my opposition to libertarian (or "neoliberal") policies regarding coronavirus-19 (covid-19). He especially argued that we both share views that the Government in our own country is deeply corrupt, and I replied:
——
That's irrelevant because the data convince me that the types of policies that countries such as China and Taiwan and Vietnam and Cambodia and Myanmar and then New Zealand and then Vermont pursued — all with strong compliance from their respective publics — have worked, and that the policies that countries such as U.S. and Brazil and Belgium and Chile pursued have failed. Peru is an especially interesting case because its President wanted to impose the necessary measures but wasn't able to, for many reasons, but especially because nothing was able to "create this new culture of respect for the rules to learn how to live with the virus" (as the euphemistic BBC obliquely phrased the core reality behind Peru's failure). The situation in Peru was the exact opposite of the situation in Vermont, where the public virtually pushed the Governor by accusing him of NOT imposing masking requirements etc. at the very beginning, and he quickly recognized and rectified his error and as a result Vermont quickly became — and has since remained — the #1 state in controlling the spread of this virus. Success needs both the right leadership and the right public, and failure has resulted where either or both were lacking.
I said in response to his statement: "I really can not sympathize with those who are fearing for their own lives because of a virus with a 99% survival rate. They shouldn't be doing the thinking for the rest of us.":
I couldn't disagree more with that libertarian viewpoint. Public health — especially when the issue is a communicable disease, an epidemic or a potential epidemic — relies (above all) on the obligation of every individual in the society to NOT engage in behaviors that HELP to spread the disease. Vaccination is an obligation and not ONLY a right in such a situation. When a vaccine doesn't yet exist, then the obligation — of every individual in the society to NOT engage in behaviors that HELP to spread the disease — isn't an obligation to be vaccinated (since that's not yet even possible) but it is instead an obligation to adhere to masking requirements and other necessary behaviors to minimize the spread of the communicable disease. The libertarian attitude produces mass-injury, mass-death, mass-disability, and mass-unemployment, in handling a communicable disease, where the OBLIGATION to society is not recognized, but only the individual RIGHT is recognized — that is psychopathic and irresponsible.
Furthermore: you are false to say that this is only "a virus with a 99% survival rate": it is a vastly more-contagious virus than the Spanish flu which was the other mega-pandemic since 1900, but it has a lower mortality-rate; and, so, for you to focus only on the latter (the fatality-rate) is blind to an important half of the reality regarding this virus.
Already, 251,256 Americans have died from this new virus and 11,226,038 have been diagnosed as being ill from it and many who have survived the initial illness are having potentially life-threatening organ-failures from it and tens of millions of Americans reasonably fear going to work as barbers or restaurants or hotels or medical workers etc., and yet you say "I really can not sympathize with those who are fearing for their own lives because of a virus with a 99% survival rate. They shouldn't be doing the thinking for the rest of us." That statement isn't only blind to half the reality about this virus but is callous, which I know that you are not. So, it shocked me. (Furthermore, already over 2% of Americans who have been diagnosed as having this disease have died from it and that percentage keeps rising; so whether in the final analysis this plague will kill a higher percentage of the world than the Spanish flu did is still an open question, and vaccines against it will largely determine the answer.)
You instead are choosing to dismiss the relevant data, which are the actual policy-outcomes in the 200+ countries throughout the world — including different policies in each of those countries.
Perhaps you think that the data that China which has 60 cases per million residents and 3 deaths per million residents from this virus and that America which has 33,725 cases per million residents and 757 deaths per million residents from this virus should be ignored. Perhaps you think that the data that Vermont which has 4,556 cases per million residents and 95 deaths per million residents from this virus and that North Dakota which has 82,502 cases per million residents and 953 deaths per million residents from this virus should be ignored. Those are all policy-outcomes. Each of those lands has its own policy, and those are the outcomes from it. I have looked at what the policies are, and, to me, the idea that those data should be ignored in evaluating those policies is foolish in the extreme. I am no expert in epidemiology and don't pretend to be; but your 'evidence' is nothing that I would cite, for or against anything — and certainly not for interpreting the global policy-outcomes. I think that you are focusing on balls that aren't even in this game. You're focusing on different games, and different balls.
Author's note: first posted at Strategic Culture
Pharmaceutical Strategy for Europe: Affordable, accessible and safe medicines for all
The Commission has today adopted a Pharmaceutical Strategy for Europe to ensure patients have access to innovative and affordable medicines and to support the competitiveness, innovative capacity and sustainability of the EU's pharmaceutical industry. The Strategy will allow Europe to cover its pharmaceutical needs, including in times of crisis, through robust supply chains. A key component of building a stronger European Health Union, as called for by President von der Leyen in her State of the Union Speech, the Strategy will help to establish a future-proof and crisis-resilient EU pharmaceutical system.
Europe's Pharmaceutical Strategy has four main objectives:
Ensuring access to affordable medicines for patients, and addressing unmet medical needs (e.g. in the areas of antimicrobial resistance, cancer, rare diseases);
Supporting competitiveness, innovation and sustainability of the EU's pharmaceutical industry and the development of high quality, safe, effective and greener medicines
Enhancing crisis preparedness and response mechanisms, and addressing security of supply;
Ensuring a strong EU voice in the world, by promoting a high level of quality, efficacy and safety standards.
Although the Strategy is much more than a crisis-response instrument, it draws lessons from the initial response to the COVID-19 pandemic, and makes Europe's pharmaceutical sector better prepared and more resilient.
The Strategy presents concrete actions to ensure accessibility, availability and affordability of medicines. It supports diversified and secure supply chains, ensuring the EU's open strategic autonomy in the world, and it promotes environmentally sustainable pharmaceuticals.
The Strategy will also ensure that the EU's pharmaceutical policy continues to serve public health in an ever-changing environment of scientific and commercial transformations. It will support patient centred innovations and accommodate digital and technological change.
Members of the College said
President of the European Commission, Ursula von der Leyen, stated: "The coronavirus pandemic has highlighted the vital need to strengthen our health systems. This includes access to safe, effective and high-quality medicines at an affordable price. In the challenging economic and social times the EU is currently facing, the strategy adopted today will ensure that Europe and Europeans will continue to benefit from such medicines. I call on Member States and the Parliament to endorse this approach which will be rolled out in the next three years, and beyond."
Vice-President for Promoting the European Way of Life, Margaritis Schinas, said: "Effective and safe medicines, vaccines and treatments have helped to tackle some of the leading causes of disease and life-threatening illnesses in the past. These products will be crucial to uphold the health and well-being of the European citizens in these challenging times. Today's strategy supports the EU's pharmaceutical industry to remain competitive and innovative, whilst addressing the needs of the patients and those of our health systems."
Stella Kyriakides, Commissioner for Health and Food Safety, stressed: "Today we launch the work to ensure that safe and effective medicines are accessible and affordable at all times and to all patients across the EU. With our Pharmaceutical Strategy for Europe, we are delivering on our commitment to create a future-proof and patient-centred pharmaceutical environment in which the EU industry can innovate, flourish and continue to be a global leader. It is our long-term vision for open strategic autonomy, and our response to the challenges of today and the vulnerabilities exposed by COVID-19. Today we put in place another pillar of the European Health Union."
Background
The Pharmaceutical Strategy for Europe marks the beginning of a process: its implementation includes an ambitious agenda of legislative and non-legislative actions which will be launched over the coming years.
Actions will cover the whole ecosystem of pharmaceuticals, but also some aspects of medical devices. It creates synergies with the Green Deal and our actions under the EU Strategic approach of pharmaceuticals in the environment to reduce their environmental risk, address pollution from pharmaceutical residues and promote greener manufacturing, use and disposal (a progress report is available). It is also linked to the action plan on Intellectual Property presented today.
The flagship actions of the Strategy include:
A revision of the basic pharmaceutical legislation* (target date for a proposal: 2022) with a view to making this framework future-proof and innovation friendly;
A proposal for a EU Health Emergency Response Authority (proposal: 2nd semester 2021);
Initiating a structured dialogue with and between all actors in the pharmaceutical manufacturing and public authorities to identify vulnerabilities in the global supply chain of critical medicines and shape policy options to strengthen the continuity and security of supply in the EU;
Cooperation between national authorities on pricing, payment and procurement policies, to improve the affordability, cost-effectiveness of medicines and health system's sustainability;
The creation of a robust digital infrastructure, including a proposal for a European Health Data Space (target date for a proposal: 2021);
Support to research and innovation, notably via Horizon 2020 and EU4Health;
Actions to promote innovative approaches to EU R&D and public procurement for antimicrobials and their alternatives and measures to restrict and optimise their use.
'Real hope' surrounding COVID vaccines 'cannot be overstated': WHO
Along with other tried and tested public health measures, the head of the World Health Organization (WHO) told journalists on Monday that "there is now real hope" that vaccines will play an essential part in helping end the COVID pandemic.
"With the latest positive news from vaccine trials, the light at the end of this long, dark tunnel is growing brighter", said Director-General Tedros Adhanom Ghebreyesus. "The significance of this scientific achievement cannot be overstated".
Setting new standards
Noting that no vaccine in history has been developed as rapidly, the WHO chief remarked that the scientific community had set "a new standard for vaccine development" and now the international community must set "a new standard for access".
"The urgency with which vaccines have been developed must be matched by the same urgency to distribute them fairly", he spelled out, warning of a real risk that the poorest, and most vulnerable will be "trampled in the stampede" to get innoculated.
ACT Accelerator
Tedros explained that it was against this backdrop that WHO and its partners had established the Access to COVID-19 Tools (ACT) Accelerator back in April.
"The ACT Accelerator has supported the fastest, most coordinated and successful global effort in history to develop vaccines, diagnostics and therapeutics", he attested.
He said that currently 50 diagnostics are under evaluation; rapid antigen diagnostics are now available for low and middle income countries; while life-saving treatments are being rolled out and new medicines tested.
Moreover, 187 countries are taking part in the COVAX facility, to collaborate on the procurement and rollout of vaccines, "ensuring the best possible prices, volumes and timing for all countries", he said.
Funding needs
Despite the excellent progress, Tedros said that "only a fundamental change in funding and approach will realize the full promise of the ACT Accelerator".
He revealed that $4.3 billion is still needed to support mass procurement and delivery, tests and treatments this year and another $23.8 billion would will be required in 2021.
"This isn't charity, it's the fastest and smartest way to end the pandemic and drive the global economic recovery", he stressed.
According to the International Monetary Fund (IMF), if medical solutions can be made available faster and more widely, they could lead to a cumulative increase in global income of almost $9 trillion by the end of 2025.
"The real question is not whether the world can afford to share vaccines and other tools; it's whether it can afford not to", stated the WHO chief.
Remdesivir no COVID-19 silver bullet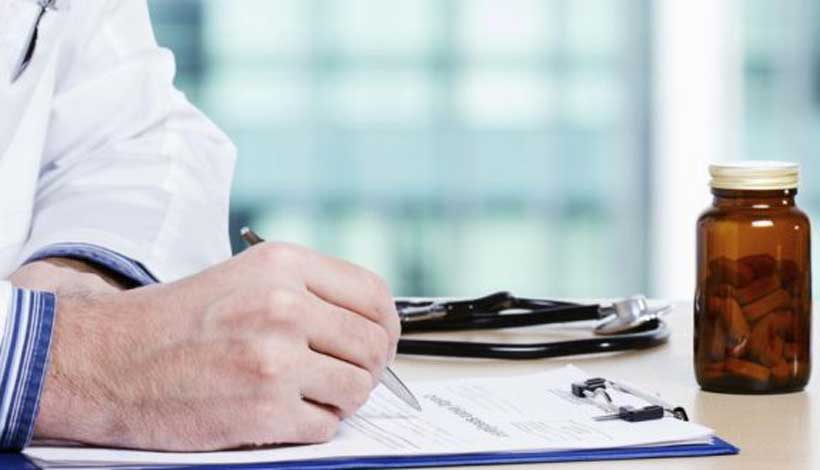 An advisory body of the UN health agency is not recommending the use of the high-profile antiviral drug Remdesivir for hospitalized COVID-19 patients, saying on Thursday there is insufficient evidence that it improves survival outcomes or cuts down on the need for patients to be put onto ventilators.
A World Health Organization (WHO) Guideline Development Group (GDG) panel of international experts made the recommendation in the BMJ – the weekly peer-reviewed medical journal, published by the British Medical Association – as part of so-called "living guidelines" to manage the coronavirus and help doctors make better decisions in consultation with patients.
"Living guidelines are useful in fast moving research areas like COVID-19 because they allow researchers to update previously vetted and peer reviewed evidence summaries as new information becomes available", said WHO, in a press release on the findings.
Evidence-based decisions
Remdesivir has received global attention in treating severe coronavirus cases and is increasingly being used for hospitalized patients. But its role in clinical practice has remained uncertain.
WHO's recommendation is based on new evidence comparing the effects of several drugs on treating the virus and includes data from four international randomized trials involving more than 7,000 COVID-19 inpatients.
After reviewing the evidence, the WHO GDG expert panel, which includes four patients who have had the coronavirus, concluded that the intravenously administered Remdesivir "has no meaningful effect on mortality or on other important outcomes for patients, such as the need for mechanical ventilation or time to clinical improvement".
Arguing its use
The panel acknowledged that the certainty of the evidence is low and did not prove that Remdesivir has no benefit; but rather, "there is no evidence based on currently available data that it does improve important patient outcomes", according to the WHO release.
However, the GDG supported the continued enrolment of patients into Remdesivir evaluation trials to determine whether more substantial evidence can be obtained, especially with regards to specific groups of patients.
The WHO press release also cites a feature article linked in the panel's BMJ report, which says that the full story of Remdesivir will not be understood until its manufacturer, Gilead, releases full clinical study reports.
In the meantime, reports the journalist who wrote the feature, Jeremy Hsu, alternative treatments such as widely available corticosteroid, dexamethasone, that has been proved to reduce mortality among some severely-ill COVID-19 sufferers, are "now impacting discussions about Remdesivir's cost-effectiveness", in the words of the WHO press release.