Next Generation Tech Creates Watershed Moment for Cybersecurity Industry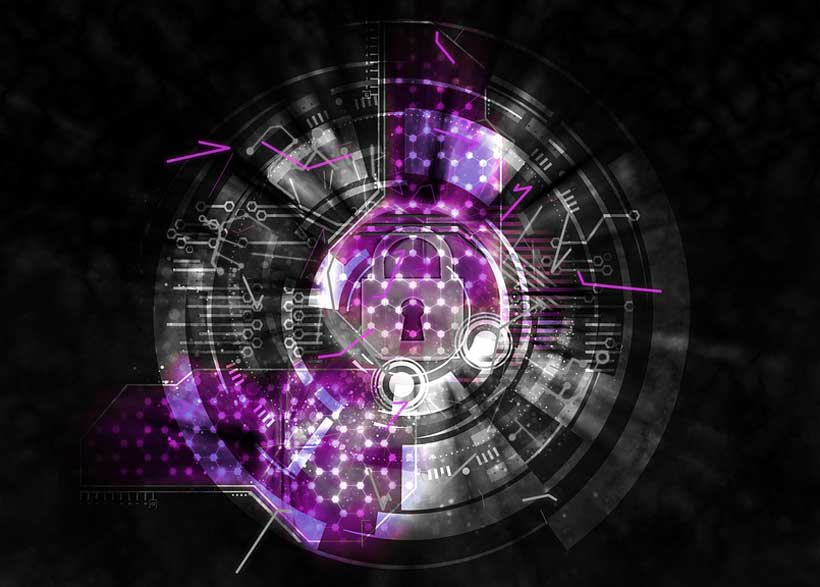 COVID-19 has led to an acceleration of cyber-attacks targeting those working from home, hospital systems and financial institutions. However, the next wave of cybersecurity risks will not be a continuation of these challenges, and incremental progress will not be enough to stop them.
According to The Future Series Report, quantum computing, artificial intelligence, digital identity systems (such as e-passports) and the ubiquitous connectivity of devices and networks are transforming the foundations of cyberspace and have brought the industry to a watershed moment.
"The dynamics of cybersecurity are changing," said Will Dixon, Cybersecurity Lead, World Economic Forum. "Broadly speaking, we have been doing cybersecurity the same way for the past 15 years and it's not going to work anymore. What has changed is that now, the criminals of the future can easily exploit these emerging technologies and our growing interconnectivity at a scale not seen before. The good news is that there are ways to protect our personal data, mitigate the impact on global trade and security and ensure our society isn't hit with another shock."

"The research points to the likelihood of systemic cyber-risks, and a potential cyber-resilience deficit if no action is taken," said Professor Sadie Creese, University of Oxford. "It is important that organisations can confidently embrace new technologies and the benefits they bring, and that will involve a number of cybersecurity challenges to be met. The action required is broad. Success will be premised on strong leadership who understand the issues and can set an agenda which will encompass social responsibility and opportunities for economic growth."
Managing the risks will require businesses and governments to address three things: filling capability gaps with new cybersecurity tools, creating policy interventions that incentivize collaboration and accountability and galvanizing leadership action from businesses to plan more strategically around emerging risks so the most critical infrastructures do not fail society.
The report identifies 15 urgent, coordinated actions needed to avoid real threats to our society. The security and technology community, industry and government leaders and the international community are key players in developing these new capabilities. Notably, this will also help create much needed jobs. There is a growing demand for roles in cybersecurity and encryption, according to the World Economic Forum. Cybersecurity specialists and Information Security are roles in high demand as companies race to adopt encryption and security measures.
"There is a growing cyber capability gap," Dixon said. "To tackle the threats of tomorrow, companies and countries need to expand their capacity, this means jobs, and a lot of them."
The 14-month study, conducted by the World Economic Forum and the University of Oxford, is the first study to examine how shifts in technology will impact the cybersecurity industry. It is based on the expertise of more than 100 leaders in the cybersecurity community spanning businesses, governments, academia and civil society. Through a series of workshops, interviews, and surveys, it aimed to answer the question: Will our individual and collective approach to managing cyber risks be sustainable in the face of the major technology trends taking place in the near future.
Antivirus and Firewall "Security" Measures are OBSOLETE in 2021 – and it's getting worse
"Just Because You're Paranoid Doesn't Mean Someone Isn't Trying to Hack You."
Last year was "perhaps the most active year in memory" with regard to cyberattacks, according to Sunnyvale, California-based cybersecurity technology company CrowdStrike, a respected firm providing cyberattack response services, threat intelligence, and an annual Global Threat Report (paywall) on the state of web security. The world went through hell with Covid in 2020, but for web miscreants, the year was awesome as they preyed on our misery, pretending to offer information, and impersonating important global pandemic responders such as the U.S. Centers for Disease Control and Prevention (CDC) and the World Health Organization (WHO). Malicious actors had a phishing field day in 2020 – which, naturally, works best when there an emotional connection. How many times have we heard of someone losing money to fraud after getting an email from a "friend in distress"?
Of course, it's a good bet that CloudStrike's 2022 report will list '21 as the "most active year" since…well, the year before. Moore's Law and all the fun math of exponentiality doesn't only apply to things we enjoy such as Apple's M1 processor, but also to the malware, cyberattacks, and security breaches that come with technological advances. Nearly every, if not every, electronic device that has an internet connection can be hacked; and can often be hacked when it's either on or offline.
Many are switching to safe browsers such as Firefox Focus or Qustodio Free. Experts, however, are recommending adding even more layers of protection to your digital life by installing a safe browsing app that works with all the big browsers. Safe browsing apps – many of which are free to download – double-check that the site you're visiting is legit, vet and scan apps and files in real-time, protect your Wi-Fi network, offer anti-phishing protection, and allow you to build a "blacklist" of sites you want blocked – keeping your kids safe from "adult content." Using a safe browser app is proactive – stopping things before they happen, not catching them after the fact.
So-called "malicious actors" (simply put: bad guys) have and are stepping up their game. CloudStrike's report noted that in 2020, there was a significant increase in extortion and blackmail techniques all nicely bundled into ransomware operations. The security firm warns that 2021 will likely see more of what it terms, "big game hunting" – e-criminals going after larger firms as the potential return is larger. Also of interest was a note on malicious actors forming alliances; working in tandem to level up and coordinate their attacks.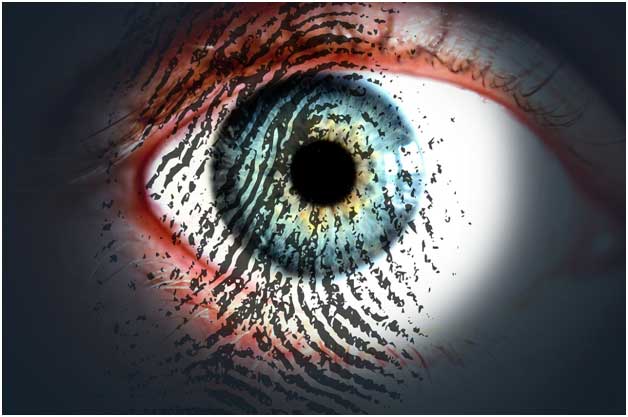 However, even if you don't happen to be the CEO of a large corporation with data that would be worth ransoming, cybersecurity gurus are warning anyone with a computer to start realizing that "the good old days" of flying under the radar with half-baked security measures are gone for good – you might not even be the target but could end up being used by identity thieves to cause serious harm to a friend or acquaintance. You don't need to be "someone" or even have valuable data to be targeted, and to think otherwise is to fundamentally misunderstand how wild the web of the 2020s has become. Think back to the last time a friend of yours told a tale of their account being hacked. Weren't you somewhat surprised as they aren't famous or rich? – When was the last time you gave serious thought to the safety of your personal data? If your company hired a "white hat" to stress test your firm's web security, how well do you think it would hold up? The question 'Is this website safe?' is getting harder to answer.
Too many downplay the risks of a data breach. "Why would anyone want my 'boring' info?" people ask. Well, there are serious reasons such as identity theft, fraud, or phishing attempts, but there's also a lot of money to made in collecting information. Harvesting data is big business. They'll take info on everything from the language you use, your screen resolution, operating system, time zone, active plugins, browser type…you name it. By breaking down you – and the millions of others like you – into data points that can be categorized, you are now a target for precision missile advertising strikes. Being tracked keystroke by keystroke as you shop, bank, email, and enjoy online entertainment isn't just creepy; it's potentially dangerous. Predators prey on the weak. Why allow yourself to be a target?
There are some scary stats out there: 300,000 new pieces of malware are reportedly created every day. Cybercrime is more profitable than the illegal drug trade! Over 60 percent of businesses that get hacked say they aren't sure they'll ever fully recover. Anti-virus software or firewalls are as effective as a sieve, etc. It's human nature to overestimate one's web knowledge. Sure, you don't click on links that look fishy and, heck, you might have even ponied up for a VPN (Virtual Private Network). A VPN, however, only conceals your location, data-in-transit, and IP address. VPNs are not the fortresses we think they are, however. Via browser fingerprinting (look that term up if you've never heard of it) a leak that shows your online identity is still a possibility. You need multiple layers of protection, and you need them now. To paraphrase a famous quote, "You Might Be Paranoid, but that Doesn't Mean Someone Isn't Trying to Hack You."
Moscow innovation ecosystem became prize-winner of Quality Innovation Award 2020
The Moscow Innovation Ecosystem program dedicated to testing innovative solutions became a prize-winner of the international Quality Innovation Award Forum in the Public Sector Innovations category.
The program lets designers test their technologies at the city and business sites. Over 50 draft solutions were tested in the course of the program existence.
The program makes it possible for designers to test their technologies at the city and business sites before being released to the market, and for the authorities and potential contractors — to analyze the effectiveness of those technologies.
'The project makes it possible to study Russian and international practices in the field of smart cities and state management, analyze impact of different technologies on the quality of life in the city. Piloting of projects helps evaluate the practical use of new solutions for citizens,' remarked Eduard Lysenko, Minister of the Moscow Government, Head of the Moscow Department of Information Technologies.
Among those tested projects are a self-driving taxi, a hand exoskeleton, a spatial reasoning system for persons with sight disability, VR-technologies in education, an application for museum visitors that allows uploading information about exhibits to a smartphone.
'The jury of the competition underlined the unique conditions that Moscow created for the authors of high-tech solutions. The prize-winner program gives designers a chance to test the viability of their solutions and get comprehensive feedback from the target audience. Last year, we got over 600 requests from entrepreneurs for testing various products,' Natalya Sergunina, Deputy Mayor of Moscow said.
The framework of the program lets the dedicated specialists choose the most promising and urgent projects. Once the project is chosen, a testing site shall be determined.
'Thanks to the Moscow innovation ecosystem, the capital of Russia is one of the most active cities in terms of innovations that undergo testing. Today, over 100 state and business sites participate in the program. Banks, retail chains, communication services providers, production enterprises, medical institutions, high schools, IT corporations and other companies are among them,' added Alexey Fursin, Head of the Moscow Department of Entrepreneurship and Innovative Development.
While testing, the designers get the expert support, access to the infrastructure in order to test the solution practically with many potential users and recommendations for adapting the product for certain clients.
The Quality Innovation Award has been held since 2007 by Finnish Association for Quality in cooperation with partner companies from Russia, China, Czechia, Estonia, Hungary, Israel, Latvia, Lithuania, Serbia, Spain, Sweden and other countries. Over 400 innovations were submitted for awarding in 2020, 25 of them were prized.
The Moscow Agency of Innovations is the operator of the pilot innovation testing program. It unites representatives of the authorities and business society with technological companies so that they could jointly create, testing implement innovative solutions.
Checking People: Why a Background Review Service Could Save Your Company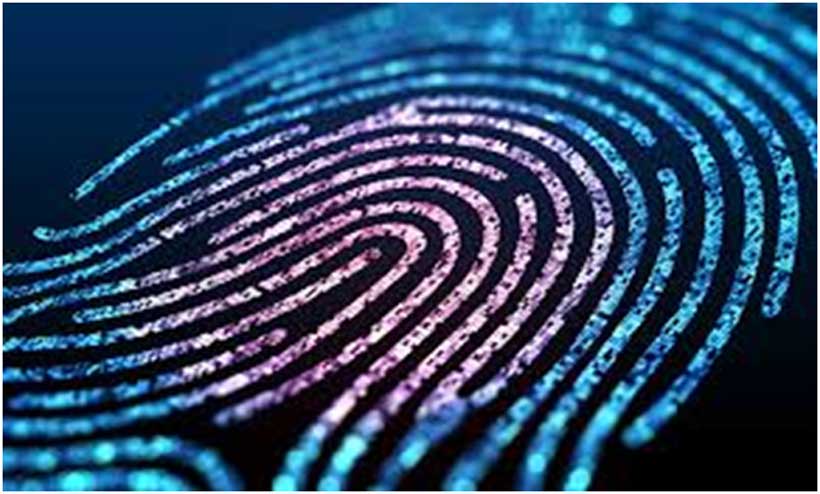 From "sins of omission" to full-on deception; professional "Check People" help uncovers all
The Oscar-winning drama "Parasite" by Korean director Bong Joon Hodepicts a family using Photoshop and other techniques to forge documents and gain employment from a wealthy couple as tutors, a housekeeper, and a driver. In the film, the obscenely wealthy and horribly naïve couple trust a single reference from a trusted friend – and forego background checks. The story does not end well; to say the least.
These days, a claim you graduated from Harvard is very likely going to be double-checked; but it's the more minor claims that sometimes slip through the cracks. The person who claims to have graduated from Concordia College and University of Delaware, for example. Concordia looks legit and the claim hardly seems worth checking. But how would you feel after you learn that Concordia (sometimes of Delaware, sometimes of Dominica, etc. –They change addresses and websites as needed) is listed as a so-called "diploma mill" that grants degrees based on "life experience." Concordia will scream to the heavens that it's accredited and legal, but courts have deemed otherwise and people have gotten into serious legal trouble for using such degrees – some of which cost less than US$300. A comprehensive background check would easily flag such a "graduate."
Put simply, background checks work by using proprietary algorithms to conduct online searches of public databases as well as deeper inquiries into online content to find a "reel" of data on an individual. Reviews of CheckPeople background check service shows the cost of a serious background check is a pittance when compared to the trouble an unverified person could end up costing a company.Background check service companies might also check the prospective employees' immediate relatives or even extended family to discover any connections that the person has not disclosed that you would rather know about.
Avoid Legal Troubles and Hits to Your Reputation by Doing Background Checks
Using fake degrees are becoming less common as, you know…Google. But human beings are human beings, and so-called "sins of omission" are too-often the rule rather than the exception. And it's surprising to learn how common deliberate deception is – one report found that almost 60 percent of all resumes include incorrect, misleading, or otherwise false information. Some things are hard to falsify: a hospital in 2021 is unlikely to, say, hire a fake brain surgeon, but the person who you're considering for your small or medium-sized business could lead to serious problems – unless you invest in a good background check service. There's plenty that can be falsified and the way to avoid being burned is by hiring a firm with the know-how and reputation to do a real look into a person's past.
It might not seem like a big deal when a person falsely claims on a resume that they have been certified in such-and-such an area; until an accident or incident happens in that particular area – opening up your company to lawsuits. "Negligent hiring" is the cause of many a lawsuit claiming negligence due to a company hiring an employee who perhaps falsified an accreditation or certification in some specific area. Employees from janitors to drivers are in positions that could lead to incidents affecting your company. The first thing the lawyer on the other side of the table is going to ask – if an incident should occur is, "Did you run a background check before hiring this individual?" If not, the jugular "negligent hiring" vein is exposed for the claws of legal retribution.
"Trust, But Verify" is a Very Wise Plan: People Don't Advertise Their Flaws
Many offenses don't make the news and aren't uncovered by simple searches. Perhaps there was an altercation with a neighbor that didn't lead to criminal charges but was reported, and indicates a propensity towards violence. Perhaps there was a write-up by a supervisor over some negligence that, again, didn't make the papers, but is buried in someone's deeper background. Perhaps they've transgressed in some financial way that is pertinent to your industry. Perhaps they have a substance abuse problem that you'd rather not be liable for.
This is why you need professional help and the best plan is to get a background check that vets thoroughly and completely, giving you peace of mind that there are no old forgotten accounts, blog posts, or other real-life or webskeletons in closets that could do great damage to your company's reputation.
You will want to use a reputable background check service that ensures no stones are left unturned. Public records such as criminal charges, marriages, divorces, addresses, and other simple things are easy to find, but there are also harder, "deep web" searches. These involve looking into possible aliases, possible unreported presences on social networks, and a boatload of other possibly incriminating data. It's easy to imagine a simple background check finding a criminal charge, but how easy would it be to find white supremacist comments left by someone using a fake identity on a social media site?
Make Sure the Background Check Company You Hire is Legit
Authentic background check sites offer various financial plans thatsuit your budget. But more important than money; is the background check company itself legitimate? Keep in mind the United States Fair Credit Reporting Act prohibits the use of background checks for potential employees without informing them beforehand and having them agree in writing. Any background check company worth its salt will inform you of the law beforehand.
The main point is simple. People don't volunteer negatives. Resumes are written to show a person's most positive aspects. It is therefore incumbent on the employer to run a complete background check. Luckily, we now live in a digital age where it's become easier than ever to instantly uncover traces of information that just a few decades ago would have been nearly impossible to uncover – if you invest in a complete background check from a reputable source.