Industrial policy and the road to recovery
The COVID-19 pandemic is posing enormous challenges to economic development, yet it may also unveil new opportunities to 'build back better'. Renewed industrial policies can play a significant role in shaping the road to overcome the crisis and set countries back on the path of economic development.
Opening the second episode of the webinar series, "Future of Industrialization in a post-pandemic world", LI Yong, Director General of the United Nations Industrial Development Organization (UNIDO) said, "Strengthening the industrial sector is the key to the recovery. To achieve this important goal, industrial policies must be at the centre of governments' reactions."
A similar view was shared by Mario Cimoli, Deputy Executive Secretary of the UN Economic Commission for Latin America and the Caribbean (ECLAC), who emphasized that the post-pandemic recovery must be transformative and countries should place a primary focus not only on economic growth, but also on the direction of growth. "We need growth, but the quality of growth is important. Equality is the pre-condition for industrial policy, growth and development," said Cimoli.
Drawing on her experience as a policy advisor on innovation-led inclusive and sustainable growth, Mariana Mazzucato, Professor of Economics of Innovation and Public Value at the University College London (UCL) and Founding Director of the UCL Institute for Innovation and Public Purpose, discussed the role of public-private partnership in providing an effective response to the global challenges accelerated by the pandemic – from decarbonization to the digital divide, to any issue around the health system.
Using examples from developing economies, such as Viet Nam and the Indian state of Kerala, Mazzucato stressed the importance of investing in state capacity for a more inclusive, sustainable and resilient recovery. "With COVID-19, we realized we need state capacity", she said.
She also remarked on the need to place SDGs at the centre of industrial strategy by transforming them into missions to orientate governments' actions. "SDGs are complex goals. We need to transform governments' activities – even everyday ones, such as industrial procurement – to be SDG-focused", said Mazzucato. Pursuing such outcome-focused industrial strategy requires a renewed collaboration across sectors and stakeholders to redesign policy instruments together. In this regard, Mazzucato highlighted the transformational purpose of attaching goal-focused conditions to recovery packages, and how this can lead to more sustainable solutions and social outcomes.
The crucial role of governments in supporting the recovery was also highlighted by Justin Lin, Professor and Dean of the National School of Development at Peking University. Building on his New Structural Economics approach, Lin discussed how industrial policies are necessary to sustain structural change and build more resilient and competitive economies. "To develop an industrial sector, we need a facilitating State," he said. "If the government is not playing a facilitation role, a spontaneous structural transformation cannot occur."
In discussing the main challenges to structural change posed by the COVID-19 pandemic, Lin emphasized that the pandemic recession will leave developing countries with less resources to allocate to industrial policies for structural change. For a fast, inclusive and sustainable recovery, "we need to aim for a quick-win," he said. "This implies helping existing firms with trade credit, tax exemption and debt rescheduling to get back to production and to provide jobs, export and revenues." Then, he concluded "the government can use industrial policy to identify priority industries and facilitate the investments to achieve sustainable industrialization".
All panellists agreed that industrial policies will have a renewed role in shaping the road towards recovery from the COVID-19 crisis and in 'building back better.' Recovery packages should be shaped in a way to accelerate a transformative recovery towards a more inclusive and sustainable industrial development, acceleration that can be supported by the industrial application of advanced digital technologies of the Fourth Industrial Revolution. The importance of aligning efforts to achieve a resilient industrial development will be at the core of the next flagship report of UNIDO, the Industrial Development Report 2022, which will focus on the impact that the pandemic on the future of industrialization.
About 500 participants from diverse backgrounds followed the "Industrial policy and the road to recovery" webinar via Zoom and YouTube, and contributed to the discussion with a range of interesting questions.
Financing to Support Reforms for Inclusive Growth and Development
The World Bank approved the second in a series of three single-tranche Inclusive Growth Development Policy Operations (IGDPO) to support key reforms for enabling inclusive growth in Liberia. The financing, amounting to $40 million, comes in the form of an International Development Association (IDA) concessional credit of $20 million and an IDA grant of $20 million to be disbursed as budget support. The underlying reforms being supported seek to remove distortions in selected sectors, strengthen public sector transparency, and promote economic and social inclusion.
"The continued implementation of critical policy reforms in sectors such as energy and agriculture helps create a conducive environment for transformative investments being made in these sectors by the Government, with support from development partners," said Dr. Khwima Nthara, World Bank Liberia Country Manager.
Building on reforms supported under the first reform program approved last year, the key reforms under this second program are expected to help increase agriculture productivity by promoting farmers' access to certified seeds; reduce power theft and commercial losses at the Liberia Electricity Corporation (LEC) by making electricity affordable for the small consumers with the reduction in electricity tariffs for poor households from $0.385/kWh to $0.22/kWh in May 2021; streamline and increase the transparency of tax waivers and in turn, improve revenues to enhance the provision of public services, especially for poor households; strengthen the oversight and transparency of State-owned Enterprises (SOEs); promote financial inclusion through the amendment of the Payments Act and introduction of digital credit; and finally, create an efficient, transparent and sustainable Social Safety Net System.
"Strengthening Domestic Revenue Mobilization, through reduction of duty waivers and tax holidays, is critical to expanding fiscal space for increased public investment that is domestically financed," said Mamadou Ndione, World Bank Senior Economist and Task Team Leader of the IGDPO program.
The reform programs being supported are aligned with the Liberia's Pro-poor Agenda for Prosperity and Development and the World Bank's Country Partnership Framework.
Latin America and the Caribbean: missing the chance to invest in a sustainable recovery?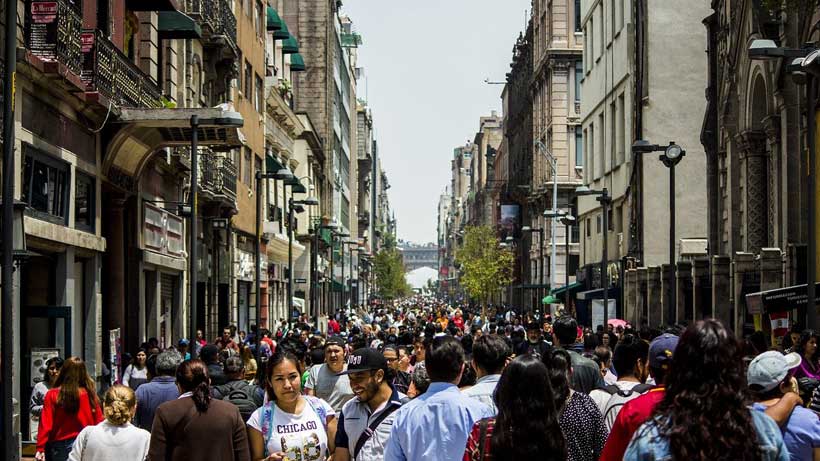 A new platform showcasing real-time data from 33 countries in Latin America and the Caribbean has revealed that on environmentally sustainable post-COVID-19 spending, Latin America and the Caribbean lags behind the rest of the world: 0.5 per cent of total spending and 2.2 per cent of long-term recovery spending was environmentally friendly in 2020 compared to 2.8 per cent and 19.2 per cent globally.
The tool, which is based on the Global Recovery Observatory, an initiative led by the Oxford University Economic Recovery Project (OUERP), and supported by UNEP, the International Monetary Fund and GIZ through the Green Fiscal Policy Network (GFPN), reveals that only six of the region's 33 countries dedicated more than 0.1 per cent of their GDP to recovery spending. A small number did allocate a significant proportion of their budgets to post-COVID-19 efforts, including Chile (14.9 per cent), Saint Kitts and Nevis (13.3 per cent), Saint Lucia (11.3 per cent), Bolivia (10.5 per cent) and Brazil (9.26 per cent).
The examination of over 1,100 policies shows that approximately 77 per cent of the region's total spending of USD 318 billion was allocated to rescue measures addressing short-term threats and saving lives, while only 16.1 per cent has focused so far on long-term recovery plans to revitalize the economy, given the limited financial resources of many of the region's countries. On average, Latin America and the Caribbean has allocated USD 490 per capita expenditure to post-COVID-19 recovery, compared to USD 650 in Emerging Markets and Developing Economies, and USD12,700 in advanced economies.
The region has been severely affected by COVID-19. Home to 8 per cent of the world's population, Latin America and the Caribbean has reported some 29 per cent of deaths from the pandemic, while it is estimated that in 2020, the region had a GDP contraction of 7 per cent.
"I applaud the initiative of Latin American and Caribbean ministers to track their progress towards greener recoveries. Our Tracker shows that overall, the region's green spending does not yet match the severity of the triple planetary crises of climate change, biodiversity loss and pollution," said Piedad Martin, Acting Director of UNEP's Regional Office for Latin America and the Caribbean. "In order to transition to more sustainable and inclusive economies, nations in the region must build from this good start of tracking to further align their development priorities with green recovery."
To date, according to the Tracker, a higher proportion of the region's recovery budget has been spent on unsustainable sectors (USD 7.4 billion) than on environmentally-sustainable initiatives (USD 1.5 billion). 74 per cent of environmentally-negative spending has been directed to fossil energy infrastructure, and 13 per cent to unsustainable port and airport infrastructure, which is expected to lead to an increase in carbon emissions.
"The situation of the region is dire, the response to the pandemic is leading us to an increase in debt, limiting our capacity to direct investments to environmental sustainability. Yet, placing climate action as the engine of recovery has never been as important. Our survival and the competitiveness of the region is at stake due to climate change," said Costa Rica's Minister of the Environment and Energy Andrea Meza, who will chair the XXIII meeting of the regional Forum of Ministers of the Environment in 2022. "I call on governments, the international community and the private sector to support Latin America and the Caribbean in responding to this crisis through investments that allow us to meet the Paris Agreement."
High-impact chances for the region are numerous and require a mix of policy measures. Key opportunities await in sustainable energy, in particular non-conventional renewable energy and energy efficiency; investments in zero-emission transport –with a special focus on public transport—; investments in nature-based solutions to ensure adaptation in key sectors, such as agriculture, and urban centres, where most of the population lives.
"The region has reached an economic crossroads. Either governments continue to support the old, dying industries of the past or invest in sustainable industries which will drive future prosperity. The new economic opportunities for the region are monumental and wise leaders will embrace them," said Brian O'Callaghan, lead researcher at the Oxford University Economic Recovery Project.
Cities in Southern Uzbekistan to Improve Urban Infrastructure and Municipal Services
Residents of cities located in two southern regions of Uzbekistan will benefit from improved urban infrastructure and municipal services, thanks to Additional Financing for the Medium-Size Cities Integrated Urban Development Project (MSCIUDP), approved today by the World Bank's Board of Executive Directors. The project will be supported by a $100 million concessional credit. The International Development Association, the part of the World Bank Group, will provide it to the Government of Uzbekistan at a very low-interest rate and with a repayment period of 30 years.
This additional financing will expand the geographic scope of the ongoing project funded by the World Bank that has been implemented in Tashkent (Yangiyul and Pskent), Bukhara (Kagan) and Namangan (Chartak) regions since 2019.
The new project activities will cover selected mid-sized cities in Kashkadarya and Surkhandarya regions of Uzbekistan. The final list of all project cities in this part of the country will be validated over the next 6 months, in consultation with the regional and municipal governments (hokimiyats), based on local needs and economic potential.
Medium-size cities participating in the project in Surkhandarya and Kashkadarya regions will benefit from an integrated and specifically designed program of investments that will include the following: improved and expanded water supply and sanitation networks; upgraded electricity infrastructure and street lights, as well as vehicular, pedestrian and multimodal accesses to public transportation; upgraded energy-efficient public buildings; reconstructed public spaces and parks, street networks and associated infrastructure; and restored objects of cultural heritage.
The majority of the cities covered by the project have untapped growth potential. Many are located along strategic transport corridors; some have prominent tourist attractions; and most are well-positioned to create a range of quality service jobs for the surrounding rural areas.
All investments under the project will follow the most contemporary green design principles and aim to achieve universal accessibility. About 4 million people, equivalent to about 70 percent of the combined population of both regions, are expected to, directly and indirectly, benefit from the improved urban infrastructures, municipal services, and job opportunities created thanks to the project.
"Many countries have effectively used urbanization as a development engine, like in the case of China, South Korea and Thailand. To achieve this, Uzbekistan needs to catch up with the backlog of urban infrastructure and services and upgrade public spaces to make cities more attractive and productive," said Marco Mantovanelli, World Bank Country Manager for Uzbekistan. "Medium-size cities are growing fast here and have the potential for generating entry-level service jobs for youth. The combination of investments in infrastructure and capacity building of regional and municipal 'hokimiyats' to effectively manage and maintain urban assets will transform cities into comfortable places to live, work and do business. We are glad to support the Government in achieving this important goal."
To complement the investments, the project will also offer additional support to regional and municipal hokimiyats through providing equipment and training to improve management and maintenance of urban infrastructure and assets, as well as modern environmental practices and green approaches to urban management.
Additionally, the project will help the Government to continue implementing reforms critical for sustainable urban development, including administrative and budgetary reform that should transfer more powers and resources to hokimiyats, and urban planning reform that should help ensure cities grow in an orderly and sustainable manner.
The Ministry of Investment and Foreign Trade of Uzbekistan will continue implementing project activities in all five regions in close coordination with hokimiyats of the participating medium-size cities and regions, as well as key line ministries and state agencies.