Industrial policy and the road to recovery
The COVID-19 pandemic is posing enormous challenges to economic development, yet it may also unveil new opportunities to 'build back better'. Renewed industrial policies can play a significant role in shaping the road to overcome the crisis and set countries back on the path of economic development.
Opening the second episode of the webinar series, "Future of Industrialization in a post-pandemic world", LI Yong, Director General of the United Nations Industrial Development Organization (UNIDO) said, "Strengthening the industrial sector is the key to the recovery. To achieve this important goal, industrial policies must be at the centre of governments' reactions."
A similar view was shared by Mario Cimoli, Deputy Executive Secretary of the UN Economic Commission for Latin America and the Caribbean (ECLAC), who emphasized that the post-pandemic recovery must be transformative and countries should place a primary focus not only on economic growth, but also on the direction of growth. "We need growth, but the quality of growth is important. Equality is the pre-condition for industrial policy, growth and development," said Cimoli.
Drawing on her experience as a policy advisor on innovation-led inclusive and sustainable growth, Mariana Mazzucato, Professor of Economics of Innovation and Public Value at the University College London (UCL) and Founding Director of the UCL Institute for Innovation and Public Purpose, discussed the role of public-private partnership in providing an effective response to the global challenges accelerated by the pandemic – from decarbonization to the digital divide, to any issue around the health system.
Using examples from developing economies, such as Viet Nam and the Indian state of Kerala, Mazzucato stressed the importance of investing in state capacity for a more inclusive, sustainable and resilient recovery. "With COVID-19, we realized we need state capacity", she said.
She also remarked on the need to place SDGs at the centre of industrial strategy by transforming them into missions to orientate governments' actions. "SDGs are complex goals. We need to transform governments' activities – even everyday ones, such as industrial procurement – to be SDG-focused", said Mazzucato. Pursuing such outcome-focused industrial strategy requires a renewed collaboration across sectors and stakeholders to redesign policy instruments together. In this regard, Mazzucato highlighted the transformational purpose of attaching goal-focused conditions to recovery packages, and how this can lead to more sustainable solutions and social outcomes.
The crucial role of governments in supporting the recovery was also highlighted by Justin Lin, Professor and Dean of the National School of Development at Peking University. Building on his New Structural Economics approach, Lin discussed how industrial policies are necessary to sustain structural change and build more resilient and competitive economies. "To develop an industrial sector, we need a facilitating State," he said. "If the government is not playing a facilitation role, a spontaneous structural transformation cannot occur."
In discussing the main challenges to structural change posed by the COVID-19 pandemic, Lin emphasized that the pandemic recession will leave developing countries with less resources to allocate to industrial policies for structural change. For a fast, inclusive and sustainable recovery, "we need to aim for a quick-win," he said. "This implies helping existing firms with trade credit, tax exemption and debt rescheduling to get back to production and to provide jobs, export and revenues." Then, he concluded "the government can use industrial policy to identify priority industries and facilitate the investments to achieve sustainable industrialization".
All panellists agreed that industrial policies will have a renewed role in shaping the road towards recovery from the COVID-19 crisis and in 'building back better.' Recovery packages should be shaped in a way to accelerate a transformative recovery towards a more inclusive and sustainable industrial development, acceleration that can be supported by the industrial application of advanced digital technologies of the Fourth Industrial Revolution. The importance of aligning efforts to achieve a resilient industrial development will be at the core of the next flagship report of UNIDO, the Industrial Development Report 2022, which will focus on the impact that the pandemic on the future of industrialization.
About 500 participants from diverse backgrounds followed the "Industrial policy and the road to recovery" webinar via Zoom and YouTube, and contributed to the discussion with a range of interesting questions.
Circular solution to Mosul's conflict debris launched
Mosul – Iraq's second largest city – suffered massive devastation during the conflict with the Islamic State in Iraq and the Levant (ISIL). An estimated 7-8 million tonnes of debris was created by the fighting, mainly in the Old City on the banks of the Tigris River. To deal with this huge debris challenge, the UN Environment Programme (UNEP) and the International Organization for Migration (IOM) are joining forces with Mosul Municipality – with the support of Japan – to establish the city's first debris recycling center.
In the conflict's immediate aftermath, clean-up campaigns cleared hundreds of thousands of tons of debris blocking streets to allow residents access to their homes and businesses, and enable rehabilitation of critical infrastructure such as hospitals, schools and water treatment plants.
The cleared debris, however, was often dumped in an uncontrolled manner in open spaces, gullies and strewn along roadsides for lack of designated disposal sites, creating problems in this city where land is a premium. Furthermore, much of the debris remains locked in damaged buildings which will require complex explosive hazard clearance and demolition and will take many years to release.
"By processing the rubble to produce quality materials that can be used in reconstruction efforts, creating much needed job opportunities for returnees and cleaning-up the urban environment, this initiative practically illustrates how humanitarian needs and sustainable development goals can be addressed in a joint manner," said Dr. Jassim Humadi, Iraq's Deputy Environment Minister. "We are very grateful to the Government of Japan for their support in helping turn the debris problem in Mosul into a means of positive change."
The project builds upon lessons learned and best practices gathered under debris recycling pilots implemented jointly by IOM and UNEP in Mosul and Kirkuk. Where conventional practice had been to clear and dump the debris, this new initiative will concentrate on reusing the recycled aggregate for reconstruction.
"Material testing results confirming that the recycled aggregate complies with Iraq's standards for road construction should also help pave the way for embedding circular economy principles in dealing with routine construction and demolition waste, thereby promoting a 'building back better' approach to crisis recovery," said Gary Lewis, Director of UNEP's Disasters and Conflicts Branch.
In the destroyed village of Buwaiter, where the pilot debris recycling project in Kirkuk was implemented, "unemployed youth with no work opportunities benefited immensely," said Salal Othman, who guards the recycling site and used the crushed gravel to pave the area in front of his house, which is typically impassable during the rains.
"Young people in our village view debris recycling as a golden chance in terms of job creation, which additionally, by clearing the rubble, is allowing us to return and rebuild our homes," added Mijbel Mar'i, a 24-year-old day labourer.
Remarking on the debris recycling in Buwaiter, Hassan Al-Jubouri, the head of Multaqa sub-district, described it as "an excellent step to dispose of huge volumes of debris while simultaneously employing people," adding that "with this project, in addition to removing the debris we now have the possibility to reuse it. And given that many rural roads in our sub-district need surfacing, the crushed materials are ideal for this end."
"Japan has provided over USD 500 million as humanitarian assistance to the people affected by the crisis since 2014. Additionally, Japan decided this year to provide a new assistance package to Iraq, amounting to USD 50 million, including this project by UNEP," said Japan's Ambassador to Iraq, His Excellency Mr. Kotaro Suzuki. "I commend UNEP's initiative together with IOM on recycling debris which cleans up the urban environment and produces materials for road construction as well as creating job opportunities for unemployed youth."
"In Japan, after the earthquakes, people mourned their loss and started to clean up the debris which was all that was left of their homes and memories of loved ones. Our fathers' generation did the same in scorched cities after the war, to rebuild towns for their people, for their future children," he added. "We want to assist people in Mosul and Kirkuk in their efforts to revive their towns, rebuild their lives once again."
Viet Nam's mango industry: towards compliance with export market requirements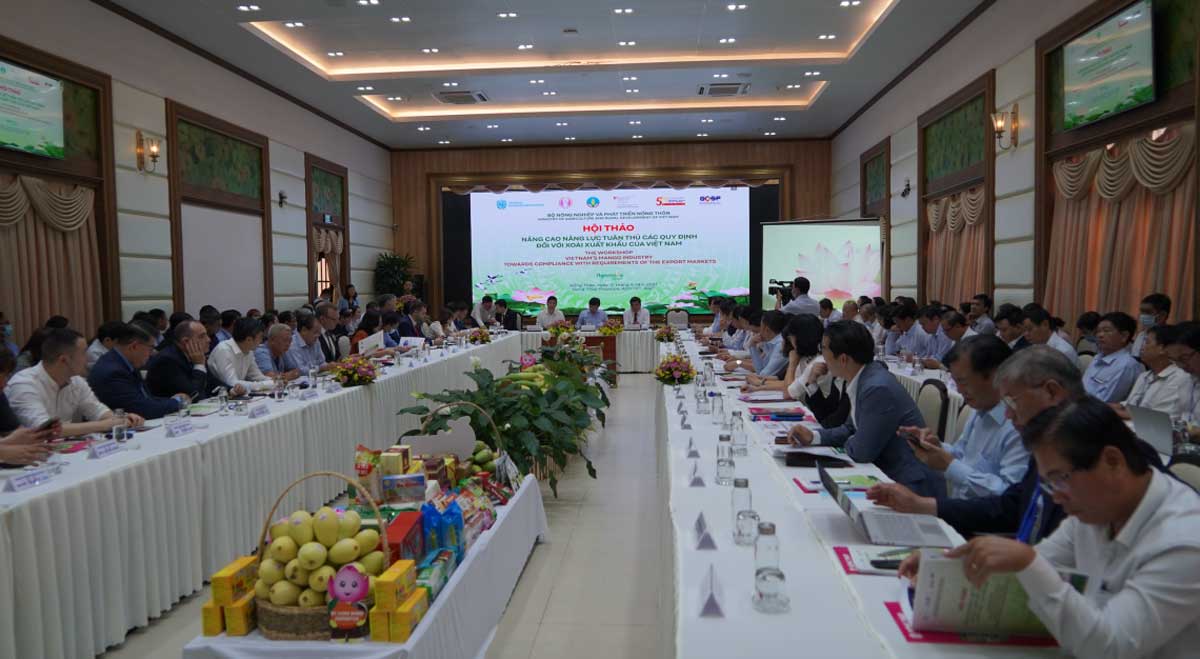 A Swiss-funded project, implemented by the United Nations Industrial Development Organization (UNIDO), is helping mango value chain stakeholders in the Mekong River Delta to maximize export opportunities.
Viet Nam is the world's 13th largest producer of mangoes, with an annual production of 788,000 tons (2018). Much of this production is cultivated in four provinces in the Mekong River Delta in south-western Viet Nam.
With world demand for mangoes continuing to surge, Viet Nam is well-placed to diversify its mango export markets. Currently, the vast majority of mango exports are destined for neighbouring China, but the short shipping links to important markets in the Republic of Korea, Japan, Singapore and Australia offer obvious opportunities for diversification.
A project workshop has brought together more than 150 representatives of different mango value chain stakeholders, including government ministries, local authorities of Mekong River Delta provinces, farmers, cooperatives, packing houses, exporters and logistics companies, as well as representatives of importing countries. In the workshop's technical session, participants were advised by experts on what needs to be done and what conditions need to be met in order to be able to export in terms of quality infrastructure, and value chain and market promotion, and the key requirements for establishing a sustainable, diversified and high-value export market.
The workshop was organized in the framework of the project, "Increasing the standards and quality compliance capacity of the mango value chain in Mekong River Delta", funded by the Swiss State Secretariat for Economic Affairs (SECO).
During the workshop, Jonas Grunder, Deputy Director of SECO in Viet Nam, said the country has signed some key trade agreements such as the Comprehensive and Progressive Agreement for Trans-Pacific Partnership (CPTPP), the Regional Comprehensive Economic Partnership (RCEP) and the Viet Nam-EU FTA (EVFTA). But he noted that despite the opportunities to strengthen integration into the world trade system, Viet Nam's agricultural sector still faces numerous challenges in substantially increase their access to global markets. This is why, he said, the Swiss Federal Economic Bureau had decided to join hands with UNIDO to start a technical assistance programme focusing on the mango value chain in the Mekong Delta.
Tran Thanh Nam, Viet Nam's Deputy Minister of Agriculture and Rural Development, highlighted the important role of cooperative in the effort to improve the quality of mangoes. He also added that farmers in the provinces should increase efforts to comply with the VietGAP and GlobalGAP standards of good agricultural practice.
On the margins of the workshop, the Ministry of Agriculture and Rural Development, UNIDO, the International Agricultural Development Fund (IFAD), the Dong Thap Provincial People's Committee and Ben Tre Provincial People's Committee co-signed a joint declaration to develop the fruit value chain in the Mekong River Delta through the project, "Building Forward Better: A Resilient Women and Youth-Centred and Digitally Enhanced Value Chain Development in Vietnam", with the financial support of the United Nations COVID-19 Response and Recovery Multi-Partner Trust Fund (UN COVID-19 MPTF).
Ukraine to Modernize Higher Education System with World Bank Support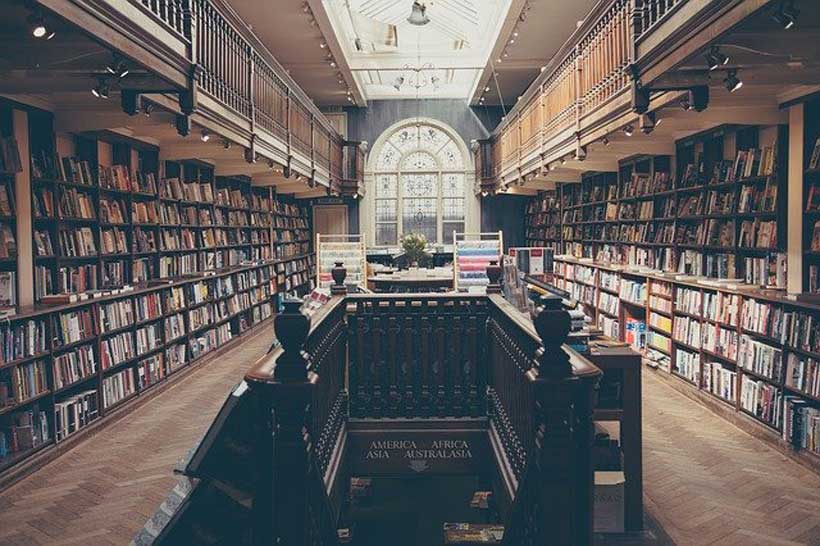 The World Bank's Board of Executive Directors approved today a $200 million project to support the Government of Ukraine's efforts to strengthen efficiency, quality, and transparency of the country's higher education system. The project – Ukraine Improving Higher Education for Results – will help boost the quality of the higher education sector, as well as its relevance to labor market needs, while also promoting resilience and continuity of learning in the face of the COVID-19 pandemic.
The project will finance investments in the modernization of teaching and research facilities and digital learning infrastructure of higher education institutions (HEIs) to ensure learning continuity through remote learning modalities and to support resilience and change management over the longer term. It will also support the development of modern digital infrastructure for distance learning and creation of advanced teaching and research laboratories and learning support facilities.
Another objective of this project is to improve transparency of Ukraine's education sector through modernization of the Higher Education Management Information System and establishment of a National Student Survey and unified information system on competitive research funding of HEIs.
"The World Bank is pleased to partner with Ukraine to modernize teaching and learning in universities in line with European standards in order to equip young Ukrainians with the skills they need for the 21st century," said Arup Banerji, World Bank Regional Country Director for Eastern Europe. "As Ukraine recovers from the pandemic, we also strongly support Ukraine's higher education system in its efforts to be better technically and digitally equipped for providing learning in the post-COVID-19 world."
The Ukraine Improving Higher Education for Results Project will be implemented over a five-year period by the Ministry of Education and Science (MOES) of Ukraine. The MOES will have overall responsibility for project coordination and monitoring of the implementation progress.
The World Bank's current investment project portfolio in Ukraine amounts to just over $3 billion, in nine ongoing investment projects and one Program for Results operation, and is expected to grow to around $3.6 billion over the next two months. The investments support improvements in basic public services that directly benefit ordinary people in areas such as water supply, sanitation, heating, power, energy efficiency, roads, social protection and healthcare, as well as private sector development.
Since Ukraine joined the World Bank in 1992, the Bank's commitments to the country have totaled approximately $13 billion in about 70 projects and programs.