'Full scale' humanitarian crisis unfolding in Ethiopia's Tigray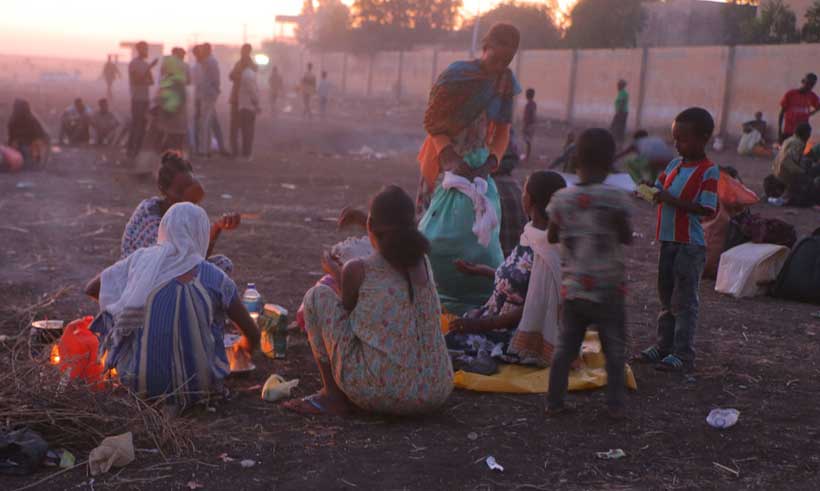 A "full-scale humanitarian crisis" is unfolding as thousands of refugees flee ongoing fighting in Ethiopia's Tigray region each day to seek safety in eastern Sudan, the UN refugee agency (UNHCR) reported on Tuesday.
More than 27,000 have now crossed into Sudan through crossing points in Kassala and Gedaref states, as well as a new location further south at Aderafi, where Ethiopian refugees started crossing over the weekend, according to UNHCR.
The scale of the influx is the worst that part of the country has seen in over 20 years, according to the agency.
"Women, men and children have been crossing the border at the rate of 4,000 per day since 10 November, rapidly overwhelming the humanitarian response capacity on the ground," said Babar Baloch, UNHCR spokesperson, briefing reporters in Geneva.
"Refugees fleeing the fighting continue to arrive exhausted from the long trek to safety, with few belongings", he added.
According to news reports, Ethiopian Prime Minister Abiy Ahmed, has indicated the military operation that was launched in response to the reported occupation of a Government military base by Tigrayan forces nearly two weeks ago, would continue, although he said it was now in its "final phase".
'Needs continue to grow'
UN agencies, along with relief partners have ramped up assistance – delivering food rations, hot meals and clean water, as well as setting up latrines and temporary shelters. They are also supporting the Sudanese Government in its response. But the needs continue to grow.
The UN World Food Programme (WFP) is also supporting other humanitarian workers in its response, providing fuel for vehicles and generators in remote locations. The UN Humanitarian Air Service, managed by WFP, has also increased flights from three times per week to daily flights for aid workers.
Since Saturday, UNHCR has relocated 2,500 refugees from the border to Um Raquba settlement site, in eastern Sudan. There is however, a "critical need" to identify more sites so that refugees can be relocated away from the border and can access assistance and services, said Mr. Baloch.
UNHCR has also issued an emergency fundraising appeal, through which people can help provide urgent, lifesaving assistance to refugees. Click here to make a donation
'On standby' in Tigray
Meanwhile in the Tigray region of Ethiopia itself, lack of electricity, telecommunications, fuel and cash, continue to severely hamper any humanitarian response, the UNHCR spokesperson said.
"After nearly two weeks of conflict, reports of larger numbers of internally displaced grow daily, while the lack of access to those in need, coupled with the inability to move in goods to the region, remain major impediments to providing assistance," he said.
UNHCR and partners are on standby to provide assistance to the displaced in Tigray, including basic items, when access and security allow.
The conflict is also a major ongoing concern for the Eritrean refugee population of nearly 100,000 in Tigray, who are reliant on assistance from UNHCR and partners.
"Potential for further displacement of refugees inside the country is increasingly a real possibility … The humanitarian situation as result of this crisis is growing rapidly" he warned, reiterating UNCHR's call for peace and urge all parties to respect the safety and security for all civilians in Tigray.
Russia to Build Naval Facility in Sudan
Emerging from the first Russia-Africa Summit held in Sochi a year ago, Russia will make one huge stride by establishing a naval facility in Sudan. This marks its maritime security presence in the Mediterranean and the Red Sea region. Sharing a northern border with Egypt, Sudan is located on the same strategic coastline along the Red Sea.
According to the executive order, the published document says "the proposal from the government of the Russian Federation to sign an agreement between the Russian Federation and the Republic of Sudan on creating a facility of the Navy of the Russian Federation in the territory of the Republic of Sudan be adopted."
It also authorizes "the Defense Ministry of Russia to sign the aforementioned agreement on behalf of the Russian Federation." The document stipulates that a maximum of four warships may stay at the naval logistics base, including "naval ships with the nuclear propulsion system on condition of observing nuclear and environmental safety norms."
Earlier, Prime Minister Mikhail Mishustin approved the draft agreement on establishing a naval logistics base in Sudan and gave instructions to submit the proposal to the president for signing. The draft agreement on the naval logistics facility was submitted by Russia's Defense Ministry, approved by the Foreign Ministry, the Supreme Court, the Prosecutor General's Office and the Investigative Committee of Russia and preliminary agreed with the Sudanese side.
As the draft agreement says, the Russian Navy's logistics facility in Sudan "meets the goals of maintaining peace and stability in the region, is defensive and is not aimed against other countries."
The signing of the document by the Russia president shows the positive results of negotiations, the possibility of constructing a naval base in the region, over the years with African countries along the Red Sea and in the Indian Ocean.
During a visit by then-President of Sudan Omar al-Bashir to Moscow in November 2017, agreements were reached on Russia's assistance in modernizing the Sudanese armed forces. Khartoum also said at the time it was interested in discussing the issue of using Red Sea bases with Moscow.
On the Red Sea and the Gulf of Aden, Russia had a naval base in Somalia during the Soviet days. Currently, Djibouti hosts Chinese and American naval bases. China's military base in Djibouti was set up to support five mission areas. India is another Asian nation that has increased its naval presence in Africa. In order to protect its commercial sea-lanes from piracy, it has established a network of military facilities across the Indian Ocean.
Will South Sudan follow its northern neighbour's lead?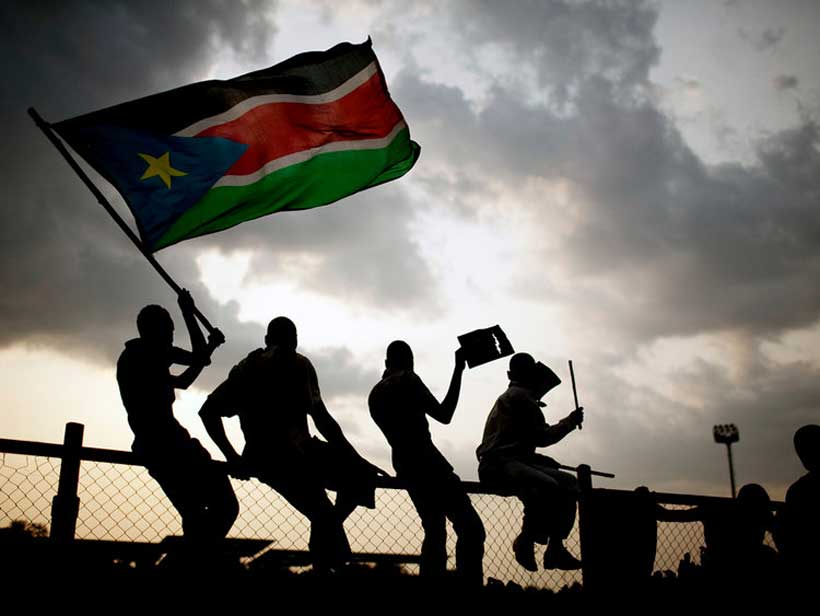 As the world watches to see whether President Trump accepts the US election results, few have noticed thatcivil war is looming in Ethiopia, after Prime Minister Abiy Ahmed announced that he was sending troops to the Tigray province. This imperils not only Africa's second most populous state but its neighbours, Sudan and South Sudan, as well.
Sudan has had a good run recently and is in a better position to weather any regional conflict. In a surprise movelast month, President Trump announced Sudan's removal from the US State Sponsors of Terrorism List (SST)in exchange for normalising relations with Israel. The US is understood to have sweetened the deal with a raft of economic and political incentives, including humanitarian assistance and high-level trade delegations. It would also support Sudan in its discussions with international finance institutions on economic and debt relief.
Since the toppling of President Bashir in 2019, the new transitional government, led by Prime Minister Hamdok, has focused on reviving Sudan's economy and managing its $60bn debt burden. Hamdok faces a severe economic crisis, aggravated by the Covid-19 pandemic, high inflation and the worst flooding in decades, that has affected more than 800,000 people and destroyed homes and large tracts of farmland just before the harvest. Food, bread and medicine are in short supply.
Thesanctions removal means that Sudan can now expect substantial assistance from the International Monetary Fund and the World Bankand unlock investment into its fledgling economy.
This is good news for Sudan. But where does it leave its neighbour, South Sudan?
The international community had high hopes for South Sudan when it announced independence in 2011. But its optimism was misplaced. It never understood the Sudanese conflict that began with British colonialism and erupted after the British left in 1956. It wasn't just a war between the Government of Sudan and the southern Sudanese rebels. Nor was it a fight between the Islamic North and the Christian South. It was a fight over resources and power.
South Sudan continues to fight. After its first post-independence civil war in 2013 and its endless cycle of violence and retribution, South Sudan is now as unstable as it was before it seceded from Sudan. To accommodate the different factions and keep old military men in power, the South Sudanese government and bureaucracy is peopled with those loyal to the former rebels.
Few have the skills needed to manage the country properly. They have squandered their oil opportunity, through mismanagement and corruption. With falling oil growth demand, oil is unlikely to remaina sustainable revenue source. This will challenge the South Sudanese economy which is 90% reliant on oil.
South Sudan is also facing multiple sanctions. In 2014, the international communityimposed travel bans and asset freezes, as well as an arms embargo. In 2018, the EU designated sanctions against individuals involved in serious human rights violations, alarmed by "the outbreak of a destructive conflict between the Government of South Sudan and opposition forces in December 2013." Most recently, the US added First Vice President of South Sudan, Taban Deng Gai to its Global Magnitsky sanctions list for his involvement in the disappearance and deaths of human rights lawyer Samuel Dong Luak and SPLM-IO member Aggrey Idry.
If US foreign policy towards Sudan was driven by religious and ideological interests in the 1990s and 2000s, what we are now seeing is a shift to transactional diplomacy. There is no reason to think that President Biden would change course.
South Sudan is watching closely. It may be why it has instructed a US lobbying firm to allegedly lobby for their own sanctions removal. It is also why it welcomed a peace deal between Sudan and five rebel groups in September, paving the way for increased oil export cooperation with its neighbour.
But stability in the youngest African state is fragile. Even with a recently signed peace agreement between former foes, President Kiir and Vice-President Machar, violence is always lurking. South Sudan is plagued with the same environmental challenges of flooding and poor harvests. The fighting in Ethiopia will not help.
As South Sudan looks to the North, it will see a New Sudan, unshackled by the weight of its history and benefitting from international goodwill. Will this encourage South Sudan to look forward instead of back? Or will it unleash demons from the past?
Let's hope that the international community pulls itself away from Trump's horror show and starts paying attention to East Africa. It may be a long winter.
How Prime Minister Abiy looking to change Ethiopia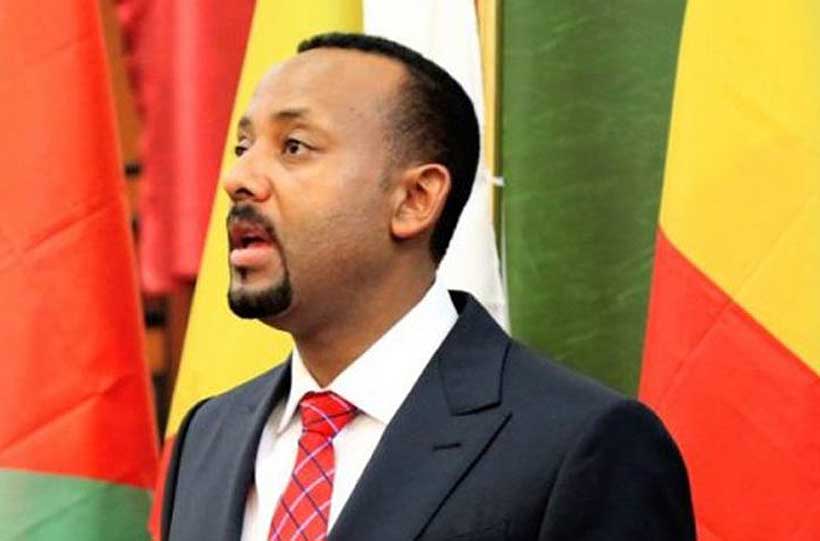 Reportedly, while speaking with Benjamin Netanyahu, President Trump suggested Egypt could bomb the Grand Ethiopian Renaissance Dam. The comment comes several months after President Trump ordered the State Department to cut around $100 million of US military aid to Ethiopia. Such attitudes will harm US interests in the region.
Over the last few months, Prime minister Abiy has faced several challenges that could have undermined his reputation and weakened Ethiopia. However, he has shown good acumen in navigating these issues, and in doing, so he has strengthened not only his position but that of Ethiopia. This does not mean that he has not been without criticism, as one can always do better.
Challenge One: The Tigray Regional Authority Elections
On 9 September 2020, the Tigray Regional Authority defying the federal government held regional elections. The election could have undermined the Abiy government, which showed great skill in managing the situation. Prime Minister Abiy merely referred to them as 'shanty elections' treating them as illegal. Abiy opted not to send in the military to quash the election, the standard practice of authoritarian leaders. Since then, the federal government has relied on the power of the purse, cutting direct dies with the newly elected government, and working directly with local institutions. Such a response ensured there were no casualties or international opprobrium, although arguably the federal government is merely postponing a potential conflict with the Tigray Regional Authority, as seen with Abiy's decision to send the military into the province.
Sino-Ethiopian relations
Addis Ababa's relations with Beijing are at an all-time high.
In 2017, Ethiopia and China elevated their relations to a comprehensive strategic partnership of cooperation. The change is indicative of Beijing's commitment to ensure Ethiopia remains friendly and open to them. The United Nations Conference on Trade and Development Report 2020 makes it clear that China is the largest foreign direct investment source in Ethiopia in 2019, accounting for about 60% of the newly approved foreign projects in Ethiopia. Chinese lenders supported the construction of the Dire Dawa Industrial Park in Somali State. It is believed that the Park could generate 20,000 jobs, in addition to the current 1000 jobs. Linked to the Industrial Park is a massive road construction initiative, aimed at connecting communities, and in doing so unite the country.
Beijing has provided Ethiopia with great support to address the Covid-19 pandemic and the locust infestation. Beijing and Jack Ma's Alibaba Foundation supported the building of a Covid-19 testing factory, enabling Ethiopia to produce testing kits. Beijing has also provided much needed medical assistance and expertise in dealing with the pandemic. In response to the locust infestation, Beijing sent 72 tons of pesticides, 2,000 hand-held sprayers, and 20,000 personal protective gear. Such measures underlie China's commitment to using soft power diplomacy to win allies in Ethiopia.
One suspects the Abiy government is confident it could secure lines of credit from China and Chinese lenders. Lines of credit and investment are crucial for Abiy if he is to continue with his commitment to 'open' up – privatize/de-nationalise – the economy, which is why the UNCTAD's Investment Trends Monitor Report issued in October 2020 provided good news for Abiy, as it showed that whereas Foreign Direct Investment in sub-Saharan Africa was down 21 percent, Ethiopia drew in$1.1 billion in Foreign Direct Investment inflows during the first half of 2020, with China being a key lender, funding around a quarter of all newly approved projects.
The Grand Ethiopian Renaissance Dam (GERD)
Despite the kerfuffle with the US decision to reduce its military aid to Ethiopia in lieu of the deadlock over the GERD with Egypt, the federal government is secure. The decision not to make much of the reduction in military aid because it meant little in the grand scheme of things further empowered the Abiy government. Had it returned to the negotiation table because of the reduction in aid it would have been kowtowing to US pressure.
Things could still go wrong
In the immediate period, one major threat to stability is the locust infestation. The Food and Agriculture Organization has described the latest invasion as the worse in 25 years, with locust swarms destroying over 200,000 hectares (490,000 acres). Consequently, there are serious concerns about food production.
Concern over food security remains high because some models including one by IGAD Climate Prediction and Application Centre, suggest Ethiopia, Kenya, and Somalia are also heading towards dry conditions between October and December. The models supported by Earth Observations suggest there is a particularly good chance of another poor rainy season from March to May 2021.
The Tigray Regional Authority election did not spark ethnic conflict. Nevertheless, threats of ethnic divisions remain as seen with events in the Afar Province but also in Western Ethiopia, in Wollega. There are lots of small disputes, with little evidence that Abiy is taking an active measure to address them.
One of the biggest challenges for Abiy is the state of the economy. Abiy rode to power intending to massively reform the economy, opening it up to foreign and domestic investors. Ethiopia has a national debt of $28 billion, of which $12 billion is owed to China and Chinese companies and agencies. The debt has come in part because of attempts to reform the economy; in 2014 in the hope of raising a billion dollars to finance electricity, railway, and sugar industry projects, Ethiopia issued an international bond. The ten-year bond has than six percent interest rates.
Ethiopia's economy is still operating under the rules of a planned economy, which is why Abiy is committed to reform it. Ethiopia's telecommunication sector serves as a good example of a sector that needs drastic change. Abiy has sought to open up the sector, and it is expected that within the new few weeks, the Ethiopian Telecommunication Agency would announce which of the twelve official bidders would receive a license to operate elements of the sector.
The challenge is that EthioTelecom carries substantial debt much of which is owed to the Export-Import (EXIM) Bank of China and China Development Bank. The terms of the loan were harsh, as the government focused on the financing. Ultimately, ZTE and later Huawei were able to offer the support, which companies such as Ericsson and Alcatel Lucent SA, could not match because the Chinese could rely on state support. Putting the debt issue aside, it also means the telecommunication sector is dependent on Chinese equipment and expertise.
In sum
Prime Minister Abiy's greatest challenge is the prospect of an economic slowdown. The Ethiopian economy is fragile, and so is food security, with the World Development Indicators notingthat Ethiopia's poorest 20% subsist on around $250 a year. Nevertheless, there seems to be optimism within the government because
There are no serious internal or external threats. Abiy's decision to improve relations with Eritrea has paid enormous dividends.
The public generally does not blame it for massive failure in dealing with the pandemic
There is tremendous nationalist energy surrounding the GERD and hope it would help solve the currency and energy problem
Abiy remains popular on the international scene, and more countries are turning their attention to Ethiopia.
Overall, there is momentum for change in Ethiopia, which is why the US should seek to work closely with Addis Ababa as the country would only become stronger over time.