Africa's governance performance declines for the first time in a decade
The 2020 Ibrahim Index of African Governance (IIAG) launched by the Mo Ibrahim Foundation, highlights a decline in African governance performance for the first time since 2010.
The first decline in governance performance since 2010
The 2019 African average score for Overall Governance falls by -0.2 points below that of 2018, registering the first year-on-year score deterioration since 2010. This recent decline is triggered by worsening performance in three of the four IIAG categories: Participation, Rights & Inclusion, Security & Rule of Law and Human Development.
In fact, progress had already been slowing down since 2015. Over 2015-2019, performance slackened in both Human Development and Foundations for Economic Opportunity, while deterioration continued in both Security & Rule of Law and Participation, Rights & Inclusion, even worsening for the latter.
However, over the decade, overall governance performance has slightly progressed, and in 2019, 61.2% of Africa's population lives in a country where Overall Governance is better than in 2010.
The 2020 IIAG is the most comprehensive assessment of governance performance in 54 African countries. It tracks Africa's trajectory across four main categories: Security & Rule of Law; Participation, Rights & Inclusion; Foundations for Economic Opportunity; and Human Development. The new IIAG incorporates three significant upgrades: an expanded governance scope, including new areas such as environment and equality; strengthened indicators, thanks to better data availability; and a new section fully dedicated to Africa's Citizens' Voices.
Over the last decade, governance dimensions have followed diverging paths
Progress achieved over the last decade has mainly been driven by improvements in economic opportunities and human development. Foundations for Economic Opportunity (+4.1) and Human Development (+3.0) have made good progress, primarily led by improvements in the sub-categories Infrastructure and Health, complemented by advances in Sustainable Environment.
This is threatened, however, by an increasingly precarious security situation and concerning erosion in rights as well as civic and democratic space. Over the last decade, both Participation, Rights & Inclusion (-1.4) and Security & Rule of Law (-0.7) have registered worrying declines.
Over the past decade, 20 countries, home to 41.9% of Africa's population, while achieving progress in Human Development and Foundations for Economic Opportunity, have at the same time declined in both Security & Rule of Law and Participation, Rights & Inclusion.
Only eight countries manage to improve in all four categories over the decade: Angola, Chad, Côte d'Ivoire, Ethiopia, Madagascar, Seychelles, Sudan and Togo.
COVID-19 heightens existing challenges and threatens economic progress
The 2020 IIAG provides a picture of the continent before it was hit by COVID-19. In terms of Participation, Rights & Inclusion, progress was slowing long before the pandemic, which only worsens the existing negative trajectory. Conversely, economic opportunity was set on a positive course of sustained progress, and the impact of COVID-19 is now threatening this hard-won achievement.
Africa's citizens are increasingly dissatisfied with governance delivery in their countries
In 2019, new analysis of the Citizens' Voices section in the IIAG reveals that Public Perception of Overall Governance registers the lowest score over the decade, with the pace of deterioration nearly doubling within the last five years.
A balanced approach to governance is key to progress, as well as improvements in rule of law, justice, inclusion and equality
The strongest correlations of Overall Governance performances are found with the sub-categories Rule of Law & Justice and Inclusion & Equality. The indicators showing the strongest relationships with high overall governance scores span all four IIAG categories, underlining the importance of a balanced approach to governance. The growing imbalance between the various governance dimensions outlined above is likely to threaten overall governance performance.
Mo Ibrahim, Chair of the Mo Ibrahim Foundation, says: "This is a testing time for Africa. Pre-existing weaknesses and challenges in African governance, as uncovered by the 2020 IIAG, are exacerbated by COVID-19, which also threatens economic progress. Citizens' dissatisfaction and mistrust with governance delivery are growing. African states have an opportunity to demonstrate both their resolve to safeguard democracy and their ability to drive a new growth model that is more resilient, more equitable, more sustainable, and more self-reliant."
Kenya Receives $750 million Boost for COVID-19 Recovery Efforts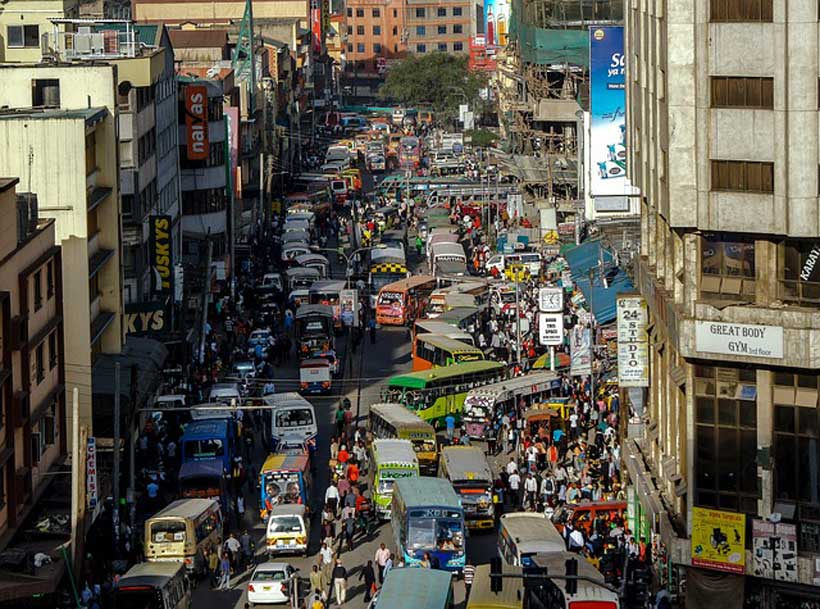 To reinforce Kenya's resilient, inclusive and green economic recovery from the COVID-19 crisis, the World Bank approved $750 million in development policy financing to support policy reforms that will strengthen transparency and accountability in public procurement and promote efficient public investment spending.
This development policy operation supports measures to improve medium-term fiscal and debt sustainability through greater transparency and efficiency in government spending, building on ongoing World Bank support to enhance public finance management systems. The operation provides for the establishment of an electronic procurement platform for the public sector that seeks to make government purchases of goods and services transparent. This will help increase accountability in public spending and reduce opportunities for corruption. The support also strengthens public investment management by seeking cost-savings and applying rigorous selection and monitoring and evaluation criteria to all projects. Both measures are expected to yield fiscal savings of up to $2.6 billion.
"The operation prioritizes reforms in hard hit sectors, such as healthcare, education, and energy, which have been made urgent by the impacts of the COVID-19 crisis," said Keith Hansen, World Bank Country Director for Kenya. "In recognition of the severity of the crisis and need for a comprehensive response, we are supporting the government's post-COVID-19 Economic Recovery Strategy, which is designed to mitigate the adverse socioeconomic effects of the pandemic and accelerate economic recovery and attain higher and sustained economic growth."
The policy operation also prioritizes energy sector reforms to improve electricity access and ensure that Kenyans benefit from least-cost, clean energy sources. Further, the new policy framework will help strengthen Kenya Power and Lighting Company's (KPLC's) finances with a new competitive pricing regime.
Kenyans will also benefit from better healthcare and disease prevention, especially for the poorest and most vulnerable households, through National Hospital Insurance Fund (NHIF) governance reforms and the establishment of the Kenya Center for Disease Control (KCDC) to strengthen disease prevention, detection, and response. Reforms will further seek to provide Kenyans with more equitable access to higher education, through a performance-based funding method to reduce the imbalances and inefficiencies created by the existing funding model for universities.
"Stabilizing the debt trajectory and reducing high debt costs is a top priority," said Alex Sienaert, Senior Economist and Task Team Leader, World Bank Kenya. "This policy operation supports measures to reduce the budget deficit over time, such as by making public spending more efficient, whilst minimizing debt costs by helping to meet the government's current financing requirements on concessional terms."
DPOs are used by the World Bank to support a country's policy and institutional reform agenda to help to accelerate inclusive growth and poverty reduction. The negative impacts of the COVID-19 crisis have made reforms that improve governance and service delivery, including those covered by this operation for Kenya, even more critical because they create better conditions for Kenya to inclusively and sustainably recover from it. Financing provided by the World Bank is offered on concessional terms, making it significantly lower than commercial loans. The total annual interest and service cost of the Kenya DPO is 3.1%.
* The World Bank's International Development Association (IDA), established in 1960, helps the world's poorest countries by providing grants and low to zero-interest loans for projects and programs that boost economic growth, reduce poverty, and improve poor people's lives. IDA is one of the largest sources of assistance for the world's 76 poorest countries, 39 of which are in Africa. Resources from IDA bring positive change to the 1.6 billion people who live in IDA countries. Since 1960, IDA has supported development work in 113 countries. Annual commitments have averaged about $21 billion over the last three years, with about 61 percent going to Africa.
Risk of COVID-19 surge threatens Africa's health facilities
Critical health facilities across Africa risk being overwhelmed by surging COVID-19 infections, the UN health agency said on Thursday.
The appeal to the continent's authorities to boost lifesaving facilities comes as the World Health Organization (WHO) warned that vaccine shipments were at "a near halt".
"The threat of a third wave in Africa is real and rising", said Dr Matshidiso Moeti, WHO Regional Director for Africa. "Our priority is clear – it's crucial that we swiftly get vaccines into the arms of Africans at high risk of falling seriously ill and dying of COVID-19."
20% uptick in cases
As the continent struggles with vaccine shortages, the care of critically ill COVID-19 patients has lagged behind other parts of the world. While Africa has 2.9 per cent of cases globally, it accounts for 3.7 per cent of deaths.
Weak observance of preventive measures likely contributed to the crisis, along with increased population movement and interaction, and the arrival of winter in southern Africa.
In the last two weeks, the continent has recorded a 20 per cent increase in coronavirus infections, compared to the previous fortnight. "The pandemic is trending upwards in 14 countries and in the past week alone (and) eight countries witnessed an abrupt rise of over 30 per cent in cases," WHO said in a statement.
Intensive care filling up
South Africa has seen "a sustained increase in cases", while Uganda reported a 131 per cent week-on-week rise last week "with infection clusters in schools, rising cases among health workers and isolation centres and intensive care units filling up".
Angola and Namibia have also witnessed a resurgence in cases, WHO said, noting that 48.6 million doses have been received in Africa and 31.4 million doses have been administered in 50 countries on the continent.
Poor treatment
Only around two per cent of the population has received at least one dose of COVID-19 vaccine, compared with the 24 per cent global figure.
"While many countries outside Africa have now vaccinated their high-priority groups and are able to even consider vaccinating their children, African countries are unable to even follow up with second doses for high-risk groups," said Dr. Moeti. "I'm urging countries that have reached a significant vaccination coverage to release doses and keep the most vulnerable Africans out of critical care."
Globally, as of 3 June 2021, there have been 171,222,477 confirmed cases of COVID-19, including 3,686,142 deaths, reported to WHO. As of 2 June, a total of 1,581,509,628 vaccine doses have been administered.
Mali: Military must 'scrupulously' respect human rights and free civilian leaders
A UN independent human rights expert said on Wednesday that Mali's new military authorities should "scrupulously respect human rights" and release all leaders detained in last week's coup.
Alioune Tine, independent expert for human rights in Mali, said that contrary to news reports, President Bah N'Daw and former Prime Minister Moctar Ouane were not freed by the military on 27 May, but instead moved to house arrest.
The development follows Mali's second coup in less than a year.
The ousted President and Prime Minister were initially held on Monday 24 May at Kati military camp near the capital, Bamako, with five other top civilian and military officials.
Only two of the five officials have been released to date, Mr. Tine said, before endorsing the call of West African bloc ECOWAS for new presidential elections in February 2022.
Last Friday, Mali's constitutional court declared Colonel Assimi Goita, who led the military coup in August, to be the new interim president.
"I call upon Malian transitional authorities to immediately end the house arrest of these two men and to release three senior military officials from arbitrary detention," he said.
Restore rule of law
"I call upon all Malian transitional authorities to scrupulously respect human rights and fundamental freedoms, and to restore the rule of law."
"Malian authorities must lift the house arrest of these two individuals and allow the remaining detainees to communicate with their families and lawyers and to receive visits", underscored the UN expert.
He also maintained that Mali must allow human rights officers from the UN mission MINUSMA, as well as representatives of national human rights institutions and organizations, to visit them.
Regional implications
The independent expert said Mali must form an inclusive government to move the country – now suspended from ECOWAS institutions – back to constitutional order and rule of law.
The African Union (AU) has also reportedly suspended the country's membership. 
After two coups in Mali within 10 months, Mr. Tine called for national and international actors to strengthen State institutions and the rule of law to avoid repeated crises and to ensure respect for all human rights.
However, he said the main responsibility lies with Malians themselves.
"I call on political, military and civil society leaders to exercise restraint and to engage in an in-depth dialogue in order to restore lasting peace, stability and respect for human rights and fundamental freedoms in Mali".
UN under attack
Meanwhile, the premises of the UN peacekeeping mission, MINUSMA, were targeted on Tuesday by unidentified assailants in Aguelhok, in the Kidal region.
Preliminary reports describe a complex attack involving indirect mortar and small arms fire against a number of MINUSMA locations there.
"UN peacekeepers retaliated, forcing the assailants to flee. No casualties or material damage have been reported on the UN side", according to UN Spokesperson Stéphane Dujaric.
Unwavering support
At the same time, MINUSMA continues to closely monitor political developments in the country and reiterated its commitment to work with ECOWAS and the AU towards a return to constitutional order through free and transparent elections.
MINUSMA joined ECOWAS in stressing that the transition timetable be respected and concluded within the agreed to18-month deadline.
"To achieve this goal, the Mission says it is important that the new government, headed by a civilian prime minister, be inclusive and enjoy the broadest possible support", said Mr. Dujarric.
The UN peacekeeping mission also reiterated the demand that house arrest measures be immediately lifted and for the "immediate and unconditional release" of aides and staff.
"We will continue to support the people of Mali, unwavering support, [as it] continues to pursue its efforts to combat insecurity, support the implementation of the Peace and Reconciliation Agreement, and help stabilize the country, in line with the UN peacekeeping mission's mandate in the country", said the Spokesperson.