The recent U.S. election has been one of the tensest and most unpredictable in American history. Suffice it to say that, for the first time since 1920, the race for the Oval Office took place with a global pandemic as its backdrop. Back then, the Spanish flu took the lives of over 600,000 Americans, and this played an important role in Republican Warren Harding defeating Democrat James Cox. The GOP boosted its ratings by criticising the passive stance taken by the Woodrow Wilson Administration and the entire democratic elite, who had failed to make the promised progress in reforming the healthcare system. This year, during the Republic Administration's tenure, 238,000 Americans had already died from COVID-19, which is the world's highest number of deaths in absolute figures. This situation by default provided the Democrats with ammunition for their guns as they built their strategy on the Republican leadership having ignored problems in healthcare for four years and having developed no clear plan of action for emerging from the crisis. Over the last year, the number of Americans displeased with the measures the White House used to combat the pandemic has grown exponentially. Joe Biden's presidential campaign only had to construct the technical part of their broad anti-Trump propaganda shrewdly.
Another distinctive feature of this race is its racial backdrop. Two major waves of discontent had swept across the U.S. during Donald Trump's presidency. The first included fighting against the remaining Confederate monuments and flags. Unbridled though it was, it was mostly localised in Southern states, with a high percentage of the Black population. Protesters attempted to put forward demands, but the President responded rather harshly: he called on the protesters to respect the symbols of American history and not to politicise them. After that, the public and human rights organisations secured the support of the biggest media and launched a broad campaign painting the President and his administration as crypto-racists and white supremacists. The second wave took place after the death of George Floyd, who was killed by a police officer pressing a knee on his neck during his arrest. A wave of "Black Lives Matter" mass rallies swept across the U.S., accompanied by pogroms carried out by African Americans and radical left-wing activists. Democrats had great experience of using such a situation in their favour (John Kennedy in 1960 and Lyndon B. Johnson in 1964), and they immediately seized this highly valuable electoral agenda. Donald Trump's only response was statistics showing that his presidency marked the lowest growth rate of Black unemployment. Yet all the pragmatic figures were predictably drowned in well-organised propaganda campaigns.
Clearly seeing their inevitable defeat in COVID-19 and racial unrest cases, Republicans attempted to find some damaging information about Joe Biden in the Ukrainian case. The attempts themselves and the hullaballoo surrounding them did, for a while, slow down the growing popularity of the former vice president, who was alleged to have used his position to lobby his family's business interests on the Ukrainian market. The famous "Burisma case" did not, however, produce the expected results. On the contrary, Donald Trump's pushy manner turned against him. After dismissed Ambassador Marie Yovanovitch testified in Congress, the President was forced to cease his attacks and go on the defensive. To be fair, we should say that the Democrats' elite launched the anti-Trump campaign on the first day of his presidency. The unique feature of the state systems devised by the founding fathers is that the presidential race is not a race between two persons but between elite systems proposing a particular philosophy for the future and appropriate mechanisms for putting it into practice. Groups and clans who used to be rivals now united to suppress the Trump-led Jacksonian revolt, and they poured huge financial, human, technological and media resources into achieving their goal.
Technically, Joe Biden has secured the requisite number of electors to become the 46th leader of the U.S. and the second (after Kennedy) Catholic president. Even so, Donald Trump's campaign is insisting on recounts in several states where the incumbent claims elections might have been rigged. The Republican's behaviour shows that he is unwilling to concede defeat and do down without a fight. This situation is creating additional tensions and deepening the rift in the country. Consequently, we cannot rule out both candidates' supporters holding more rallies throughout the country and new confrontation lines emerging. The future course of events will largely depend on the Republicans' regional leadership and their leadership in Congress. Their united front in support of Trump will mean they are ready to stand to the bitter end even if this means a second civil war. This scenario is only possible if the Supreme Court agrees to consider the possibility of vote-rigging and makes the decision to recount votes. Otherwise, the incumbent will eventually have to acknowledge defeat and transfer power peacefully. During his tenure, however, Donald Trump managed to provoke the dislike of many influential fellow Republicans, which makes the Republican elite less willing to undertake such grave risks for his second term in office.
Be it as it may, Joe Biden has essentially been elected, and the main question now is his policies for the next four years. He hails from one of America's oldest political clans: one of his paternal ancestors was William Biden, among the richest capitalists in Maryland, Pennsylvania, and Delaware; on his maternal side, he comes from the once politically influential Blewitt family, who had for a long time been the backbone of Pennsylvania's political and financial elite. Joe Biden's great-grandfather, Edward Blewitt, is believed to have been the founder of the Irish Catholic lobby and a key figure in the Society of the Friendly Sons of St. Patrick, who assisted Irish immigrants and strove to have their representatives in all important public and political areas. With time, the organisation became an important mechanism for balancing the excessively powerful Celtic Protestant groups (Ulster Scots, Scotch-Irish), and the Bidens and the Blewitts played an important part in that respect. Throughout his career, Joe Biden had close ties with the U.S. Irish Catholic elites and enjoyed their support, particularly that of the Kennedys and the Fitzsimmonses. So it is unsurprising that, when he left the office of the Chair of the Senate Foreign Relations Committee in 2008, he handed on the vacant post to his closest comrade-in-arms, the Irish Catholic John Kerry; during Barack Obama's second term, Joe Biden lobbied Kerry's move to the office of State Secretary.
Personnel decisions Joe Biden made in the Senate and in the Obama Administration show that the notional Irish factor will become a principal element in forming the future cabinet. In domestic politics, the new President will face several fundamental difficulties. Even though the Democrats have retained their majority in the House of Representatives, the party rift will become more obvious under the new administration since, over the last four years, the Democrats' iron party discipline and their unity stemmed from their mission to prevent Trump from being re-elected. This goal has been achieved. Now individual special interest groups (ranging from neo-socialists to moderates) will fight tooth and nail to advance their own agenda and initiatives on the most topical issues, the most pressing being combating the coronavirus pandemic (a reason to reform the healthcare system). Joe Biden's principal trump card is his extensive experience in working within the legislation as a senator and with the legislation as vice president. Additionally, Nancy Pelosi, the House Speaker (an Italian Catholic) will also directly lobby Biden's line on Capitol Hill; over the last two years, Pelosi has become quite influential among various narrowly partisan groups.
Another problem is the difficulty of completely rolling back all of Trump's economic policies and those initiatives that are already being actively implemented throughout the country. Of course, as far as rhetoric is concerned, he will stress the importance of boosting social programmes by raising taxes and cutting military spending and by going back to the globalist model, which entails re-launching talks on Trans-Pacific and Trans-Atlantic projects. During a first term, however, being an experienced politician well-versed in the rules of the game, the new president is unlikely to become locked in open conflict with the military-industrial lobby, the energy sector, the intelligence, and particularly with farmers and industrialists. The last two categories are the backbone of the Republic and Trumpian electorate for whom Joe Biden should become one of their own, otherwise overcoming the painful rift will be virtually impossible. Unlike the inexperienced Donald Trump, Biden knows that a re-election campaign begins the day after the election and it depends for its success on the ability to build the correct balance of power between all actors in social and public life: from public workers to billionaires. So, in 2020–2024, Biden should not be expected to take any radical economic steps. On the contrary, he is likely to keep in place many of the protectionist measures instituted by his predecessor.
Many American analysts predict that Joe Biden's foreign policy will continue Barack Obama's neo-Wilsonian line. This forecast, however, is hard to agree with. In his first four years, Obama largely relied on his State Secretary Hillary Clinton, who, through internal struggle, succeeded in dampening the influence of neoconservatives such as Robert Gates (Defense Secretary until 2011) and Leon Panetta (CIA director until 2011 and Defense Secretary until 2013). Even so, many of her initiatives failed and the Libyan Benghazi fiasco seriously hurt her influence among her fellow party members, forcing Barack Obama to distance himself from Hillary Clinton. At that time, the experienced Joe Biden preferred to hover on the sidelines and influence the President through National Security Advisors James L. Jones Jr. (2009–2010) and Thomas Donilon (2010–2013), whose appointments he had lobbied. He also used his influence with the Senate Foreign Relations Committee, chaired by his long-time protégé John Kerry. This leverage was very important, given that all appointments from top positions to ambassadors go through this committee. During Barack Obama's second term, Biden solidified his standing: he promoted John Kerry (Irish Catholic) to the office of State Secretary, Chuck Hagel (an Irish Catholic who later converted to Protestantism) to the office of Defense Secretary, and Denis McDonough (Irish Catholic) to the office of the White House Chief of Staff.
Throughout his prosperous career, Joe Biden has never displayed an overly ideological approach to foreign policy. On the contrary, he might be called a classical realist who has always had a nose for topical trends and has endeavoured to minimise his involvement in undertakings that were obviously doomed to fail. Given his cautious attitude to war as a means for achieving external goals, he will primarily stress the philosophy of soft power and collective responsibility (via allies in Europe and Asia, too). Once again, no radical changes should be expected: the trade war with China is hard to stop quickly and painlessly and regaining control over Venezuela is equally difficult (yet support for the opposition will continue). Democrats and Joe Biden consistently accused Trump of liking Russia and of having ties with President Vladimir Putin. Consequently, Biden has, by default, to step up the anti-Russian policies (increased sanctions). Clearly, in some cases, including the Ukrainian one (which Biden supervised under Obama), Russia and the U.S. have certain red lines that, in themselves, are likely to keep the parties from arriving at fundamental agreements. The U.S. Administration's stance on Russia's domestic developments and on Russia's interests in the post-Soviet space has always been an important indicator for the Kremlin. Open support for non-mainstream opposition forces and complete disregard for Moscow's opinion on, for instance, the Ukrainian question, were the principal causes of the acute cooling-off in the bilateral relations.
In the near future, the Belarus matter, to which Russia is highly sensitive, and the Nord Stream II problem may become the most urgent issues. Joe Biden has dwelled much on these subjects and frequently stated that Lukashenko's rule and Europe's remaining energy dependence on Moscow are inadmissible. Being, however, a pragmatic Democrat, he will do everything possible to avoid direct confrontation with Russia. For instance, in the Obama Administration, Biden opposed selling lethal weapons to Ukraine, and they were provided during Trump's presidency. Moreover, Joe Biden was always rather critical toward Kyiv and he repeatedly noted the Ukrainian authorities' inability to succeed in fighting corruption and democratising their country. The scenarios involving the parties going back to the problem of dismantling the fundamental treaty framework that both played an important role in bilateral relations and served as a global security foundation (the INF Treaty, nuclear arsenal reduction, etc.) are quite possible. At the same time, as regards Joe Biden and his future Administration's potential approaches, it is important to remember that a determinedly harsh policy toward Russia is based on a bipartisan consensus. Congress has always approved sanctions and other anti-Moscow measures virtually unanimously, which is very rare for them.
As for the Middle East, Joe Biden, as one of those who had lobbied the Iranian deal, will attempt to revive it. If Democrats succeed in January in taking the Senate away from Republicans, there is every chance of rapid developments in that area. Much will depend on Tehran itself being willing to resume the dialogue. Pro-Israeli lobbyists will have little influence on the White House, but Biden is unlikely to abolish Trump's decision to move the U.S. embassy to Jerusalem and to recognise Israel's sovereignty over the Golan Heights. At the same time, Israel should be getting ready for the new administration to put major pressure on it regarding the West Bank settlements. Some changes will certainly be seen in U.S. relations with the Gulf monarchies and with Turkey: the White House will certainly demand results in protecting human rights and it will also create new mechanisms for limiting the influence their lobbyists have in Washington. The Turkish opposition has been greatly inspired by Donald Trump's defeat and has even congratulated Biden on his victory, while Recep Tayyip Erdogan has adopted wait-and-see tactics. The Turkish leader realises that Biden will certainly want to use the Fethullah Gülen (Erdogan's principal opponent currently residing in the U.S.) factor and the mounting discontent with the current regime in Turkey itself to put pressure on Ankara on several strategic issues, including the purchase of Russian S-400s.
***
In general, Joe Biden's victory should not be seen as a precursor of inevitable radical changes in domestic and foreign policy. The new President and his Administration will have to devote a significant chunk of their time to searching for formulae that would enable them to overcome the deep rift in American society. The record voter turnout also evidences a highly politicised nation, which is a marker of deep-running systemic problems. As a rule, heightened expectations do not materialise (as Barack Obama's story clearly demonstrates), while many problems remain unresolved. The dilapidation of today's political system (particularly the party system) is so obvious that no president, no administration will be able to introduce fundamental changes without revamping the system first. Only time will tell whether Joe Biden sets himself the task of going down in American history as a president who launched an in-depth transformation or whether he will become another top manager for the executive branch mired in the Washington swamp. One thing is certain: this election showed how serious and dangerous the crisis of state and national identity in the U.S. is.
From our partner RIAC
Is It Time for Helsinki Two?
In an effort to reduce tensions in Europe during the height of the Cold War, a major power conference was held in Helsinki, Finland. The understanding which was called the Helsinki Accords, or the Helsinki Final Act was signed on August 1, 1975.
The then Soviet Union had proposed such a conference in the 1950s, but did not receive a positive response from the West until after an invitation by the Warsaw Pact in 1966. It was not until 1972 that preparatory talks got underway. The preparatory talks finalized an agenda for the conference itself.
The agenda consisted of 4 general topics, or baskets.
Questions on European security
Cooperation in economics, science, and technology, and the environment.
Humanitarian and cultural cooperation
A follow up procedure to the conference itself.
Foreign Minister's from the interested countries met in Helsinki in 1973 to accept this agenda, and their staffs began meeting in Geneva. The committee finished its work in July of 1975.
The primary interest of the then Soviet Union was to certify its Hegemon status in Eastern Europe, while the West was concerned in advancing human rights, expansion of contacts, freedom to travel, and the free flow of information across borders.
The final agreement signed in August of 1975 in effect marked the end of World War Two. The agreement recognized the final political boundaries which had arisen as a result of the end of the war. Specifically, it recognized the division of Germany into two different nations, West Germany, and East Germany.
The end of the Cold War, and the dissolution of the Soviet Union, made the agreement null and void, as one of the principal signatories to the Agreement was no longer a functional political entity. Still, the work of the Helsinki Accords in 1975 can serve as a road map to reducing tensions and an end to the Russian-Ukrainian conflict.
With the war between Russia and Ukraine grinding on, and the possibility of this conflict spiraling out of control, possibly into the use of nuclear weapons, perhaps it is time for a conference of all the concerned European powers modeled on the Helsinki Summit of 1975.
Origins of the Russian-Ukraine Conflict
At the end of the Cold War, and before the dissolution of the Soviet Union, a question arose as to the fate of West and East Germany. The German people wished to re-unite, and the political elite of Germany on both sides wanted the new united Germany to remain in NATO. The United States, in order to gain the support of the Soviet Union for this political re-unification, sought to reassure the Soviets that if the Soviet Union would agree to the reunification of Germany, and allow Germany to remain in NATO, the United States could offer a private and 100% guarantee that NATO would not expand any further into Eastern Europe.
The United States broke its word, and helped expand NATO up to the very frontier of Russia.
Given the history of Russia experiences with the West attacking Russia 4 times in the last 225 years, with 3 of those attacks being of an existential nature, it is no wonder that Russia viewed the illegal overthrow of a democratically elected government as a threat to its polity, especially since the Crimean Peninsula is the last natural obstacle to any invading force. With the Crimean Peninsula in potentially hostile hands, the vast flat steppes of southern Russia are wide open to invasion.
With the West having openly encouraged the revolt, and overthrow of a legally elected government elected by a majority of the Ukrainian people, Russia could not but view such political behavior as a threat to its very polity.
In response to this threat, Russia annexed the Crimea. Historically, the Crimea is Russian. The Crimea was transferred from the Russian SSR to the Ukraine SSR in the 1950s, as a way for Nikita Khrushchev to gain the political support of the Ukrainian SSR party boss in Khrushchev's political fight with his rival Georgi Malenkov.
The current invasion of Ukraine by Russia is a violation of international law, but the primary responsibility of any leader is to protect the polity of his/her country and the safety of the people of his/her country.
What encouraged Vladimir Putin to take this enormous gamble, was the refusal of the West to adequately support Ukraine in recovering the territory lost by Ukraine in 2014. On top of that, when President Biden publicly said that it would not commit American troops to help defend Ukraine, he practically invited Putin to invade Ukraine.
With the war in Ukraine grinding on, and neither side able to dominate the other, and neither side being able to win a clear victory in the war, it is time for the major European powers, with attendance by the United States and other interested powers, to convene a summit with the aim of ending the conflict in Ukraine.
Possible Settlement Points to End the War
A series of compromises would be needed from both sides to being an end to hostilities in Ukraine.
That a free and supervised plebiscite be held in the Crimea, as well as in the Donbass region, which would allow the population in these areas to choose which government they wish to belong to.
That Russia offer compensation to Ukraine for the loss of any territory, as well as damage done to the infrastructure of the war.
An independent committee to investigate war crimes committed by both sides in the conflict.
Russia agrees to allow Ukraine to turn her emphasis to the West, without hindrance from Russia.
That a research committee be formed, to be chaired by a neutral power, to investigate possible compromises for the security issues of eastern Europe, and the security of Russia.
Any successful agreement reached by such a conference would not satisfy all the demands of each party. Any successful outcome to this conflict with demand that each side give up some of its demands, but such a compromise usually will last the test of time.
The West is Losing its Focus on the Greater Threat
The war in Ukraine is a major distraction from the real threat to representative democracy in the world. The increasingly authoritarian government of China, and its expansionary Wolf Warrior policies, is a real and present danger to not only world peace, but to the very existence of democracy in Asia, and so a threat to the national security interests of every representative government on this planet.
The ending of the conflict in Ukraine is necessary for the democratic world to turn its attention to the real threat posed by China.
America and the World: A Vital Connection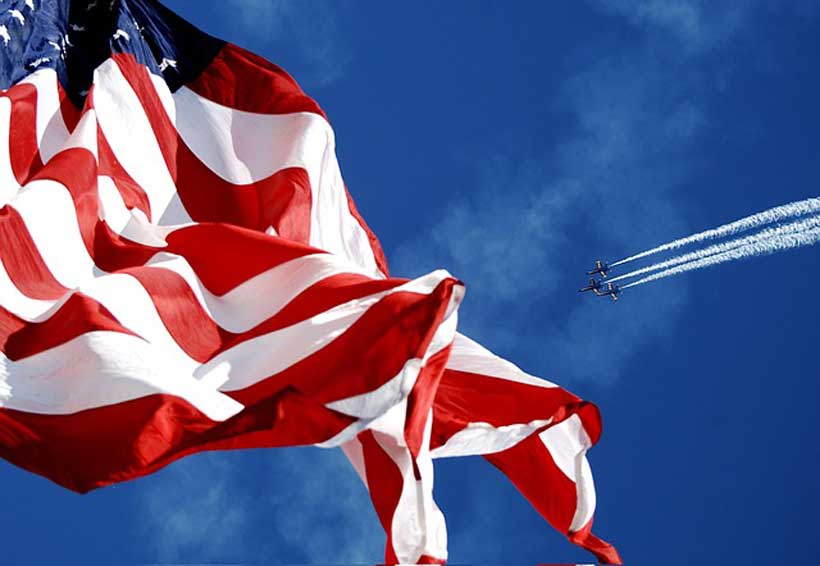 "The egocentric ideal of a future reserved for those who have managed to attain egoistically the extremity of `everyone for himself' is false and against nature."-Pierre Teilhard de Chardin, The Phenomenon of Man
Human "oneness" represents an incontestable truth.[1] It is axiomatic. At the same time, all derivative imperatives of universal cooperation remain subordinate to belligerent nationalism.
Why? The contradictions are glaring. Everywhere, including the United States, national governance continues to rest on conspicuously "false" ideals of "everyone for himself."
In such determinative matters, nothing truly fundamental ever seems to change.
What next? The negative outcomes of these contradictions are stark and unambiguous. For the most part, they suggest endless spasms of war, terrorism and genocide. It follows, among other things, that without a more willing rejection of "everyone for himself" philosophies, the American nation and many others will be left increasingly fragile. Already, roiled by needlessly rancorous national behaviors, we can expect only further increments of unsustainable decline.[2]
There are also pertinent specifics. It's not just about general or overarching conditions. Credible national expectations exist not only in the tangible matters of weapons and infrastructure, but also in variously underlying national security doctrines.
Core issues here are not really complicated. In these unprecedented nuclear times – times that are sui generis by any plausible definition – zero-sum orientations to national security are more-or-less destined to fail. In the final analysis, recalling French Jesuit philosopher Pierre Teilhard de Chardin, this intolerable "destiny" exists because such consistently shortsighted orientations are "false and against nature."
History can be instructive. By definition, former US President Donald J. Trump's "America First" misfired on all cylinders. Trump's conflict-directed orientation, driven by gratuitous rancor and a narrowly bitter acrimony, portended more than "just" incessant geopolitical loss. It also signified a doctrine-based incapacity to protect the United States from catastrophic wars. In a worst-case but still easily-imagined scenario, such wars could quickly become nuclear.[3]
A once-distant prospect is being rendered less unimaginable because of Russia's escalating aggressions against Ukraine.[4]
To progress beyond the self-reinforcing debilities of "America First," America's national security problems should be assessed in proper analytic context. From the mid-seventeenth century to the current moment – that is, during the continuously corrosive historical period that dates back to the Peace of Westphalia in 1648 – our inherently adversarial "state system" has produced neither peace or justice. Prima facie, there is nothing on any foreseeable horizon that points promisingly to national or world system transformations.
Even now, we cling desperately to the "unspeakable lies"[5] of politics.
Exactly where does the persistently fragmented world political system "stand?" To begin, global anarchy is not about to disappear or give way to more rational configurations of cooperative security. This evident lack of world-system governance can never become a propitious context for civilizational atonement, advancement or human survival. Though generally unacknowledged, Realpolitik[6] or power politics has always proven its own insubstantiality.
As a single state in world politics – and as a "powerful" player among almost 200 unequal nation-states – the US is not immune from planet-wide responsibilities. This sober conclusion about global peace and justice is largely unassailable. It remains just as applicable to the "great powers" as to presumptively less powerful actors. Indeed, regarding future US foreign policy obligations, nothing could be more readily apparent or ominously prophetic.[7]
There is more. At the beginning of his time in office, former President Donald Trump's "everyone for himself" view of the world was revealed by his national security advisor, H.R. McMaster. Expressed in a Wall Street Journal Op Ed piece dated June 3, 2017, General McMaster declared: "President Trump has a clear-eyed outlook that the world is not a `global community,' but an arena where nations, nongovernmental actors and businesses engage and compete for advantage." For additional emphasis, the cliché-captivated general added naively: "Rather than deny this elemental nature of international affairs, we embrace it."[8]
But exactly what was being "embraced?" It all sounded reasonable, of course, but it also made no intellectual or historical sense. Even under a more stable and less dissembling American president, Trump's supposedly "realistic" view of the world now remains significantly unmodified. Responding to Russia's aggression against Ukraine, the United States has thrust itself into an ever-expanding nuclear arms race without any theory-based conception of a successful "endgame." Though Vladimir Putin's crimes ought certainly not go unpunished,[9] the result of accelerating tit-for-tat operations in both Moscow and Washington can only be further military escalations and (ultimately) uncontrollable world system breakdowns.
Real history, as we may learn from Swiss psychologist Carl Jung, is the "sum total of individual souls seeking some form of redemption."[10] Recognizable expressions of any broader human search for security can be detected in the self-centric legal ideals of sovereignty and self-determination. The oft celebrated "self" in these ideals, however, refers to entire peoples, and not to individual human beings. This self-actualization references perpetually conflicting states, collectivities that are preparing not for coexistence, but for recurrent war[11] and genocide.
If real history continues to be ignored, the lamentable result can only be yet another measureless orgy of mass killing, one dutifully sanitized (per earlier simplifying determinations of retired US General H.R. McMaster) as "realistic."
For Americans, it's finally time to think seriously. Immediately, world-system context must be more fully understood and intelligently acknowledged. Always-primal human beings, divided into thousands of hostile "tribes" (almost two hundred of which are called "states") still find it temptingly correct to slay "others."
What about "empathy?" Normally, amid such self-destroying human populations, this capacity is reserved for some of those within one's own "tribe." Moreover, this reservation holds true whether relevant tribal loyalties are based on geography, nationality, ideology or religious faith.
It follows, inter alia, that any deliberate expansion of empathy to include "outsiders" represents a distinctly necessary condition of global progress, and that without such an expansion our species will remain fiercely dedicated to policies of nationalistic predation.How shall we best proceed? What should be done in the extant American union to encourage expanding empathy and more caring feelings between "tribes"? Reciprocally, we should inquire further: How can we improve the state of our world to best ensure a more viable fate for the beleaguered American commonwealth?
For the United States, these are difficult intellectual questions, challenging queries that will demand conclusive victories of "mind over mind," not just ones of "mind over matter."[12]
At some point, the essential expansion of empathy for the many could become dreadful, improving human community, but only at the expense of private sanity. And this could quickly prove to be an intolerable expense. We humans, after all, were "designed" with very particular boundaries of permissible feeling. Were it otherwise, a more extended range of compassion toward others could bring about total emotional collapse and derivatively collective disintegrations.
Always, humankind must confront a strange and self-contradictory kind of understanding. This potent confrontation suggests that a widening circle of human compassion represents both an indispensable prerequisite to civilizational survival and an inevitable source of private anguish.
There is more. Sometimes, truth can emerge only through paradox. According to certain ancient Jewish traditions, the world rests upon thirty-six just men – the Lamed-Vov. For them, the overall spectacle of the world is grievously combative and endlessly insufferable.
But is there anything useful to be learned from this parable about the state of a nation and the state of the world?
What if these two conditions are intersecting or even synergistic? In the latter case, a specific subset of the former, the "whole" of any outcome is actually greater than the sum of its "parts."[13]
There are many conceivable meanings to this elucidating Jewish tradition, but one is expressly relevant to struggles between "America First" and "World Civilization." A whole world of just men and women is plainly impossible. Ordinary individuals could never bear to suffer the boundless torments of other human beings beyond a narrow circle of identifiable kin. It is precisely for them, the legend continues, that God created the Lamed-Vov.
What are the core lessons here? Empathy on a grander scale, however necessary in principle, must also include a prescription for individual despair. What happens then? How shall humankind reconcile two utterly indispensable but mutually destructive obligations?
It's a fundamental question that can no longer be ignored.
To arrive at a meaningful answer, greater analytic specificity will be needed. What happens next regarding the increasingly fragile American union? What exactly should be done? How shall interacting nations deal with a requirement for global civilization that is both essential and unbearable?
Once made aware that empathy for the many is a precondition of any more decent world civilization, what can best create such necessary human feeling without occasioning intolerable pain?
For certain, clarifying answers to such a starkly complex question can never be found amid the "unspeakable lies" of political oratory. They can be discovered only in the resolute detachment of individual human beings from their crudely competitive "tribes." Recalling French philosopher Pierre Teilhard de Chardin, any more perfect society, whether national or international, must stem from a carefully-calculated replacement of civilization with "planetization." Furthermore, any such redemptive replacement would need to be premised upon an inextinguishable global solidarity, that is, on a carefully designated order of planetary "oneness."
Going forward, individual flesh and blood human beings[14] and not their cumulative nation-states, should become the primary focus of national and global reform. Without such a rudimentary transformational focus, there could be no long term human future for planet earth. In turn, this vitally gainful replacement would depend upon certain prior affirmations of self, most urgently regarding steadily expanding acceptance of a universal sacredness.
There is more, Such short-sighted American policies as former US President Donald J. Trump's "America First" should never disregard the human rights of persons who live in other countries.[15] In more precisely legal terms, the former president's blatantly neglected human rights imperative was not just a matter of volitional cooperation or acceptable choice. It represented an integral requirement of a US domestic law, one that had already long-incorporated variously binding norms of international law.
For those casual doubters of "incorporation" who remain politically committed to contrived bifurcations of US law and international law, they can learn what is necessary by examining Article 6 of the US Constitution. This "Supremacy Clause" mandates adaptations of authoritative treaty law. These obligatory adaptations are plain and unambiguous.
Overall, Americans should finally understand that the state of their domestic union can never be any better than the state of their wider world.[16] To act pragmatically upon this core understanding, an American president must first wittingly range far beyond any traditionally "realistic" orientations to world politics. To competent logicians and scientists, these simplifying orientations are obviously fallacious. More specifically,as easily determinable errors of logical reasoning, they represent evident examples of an argumentum ad bacculum.[17]
"America First" was a colossal mistake, one that continues to disadvantage the United States. The state of the American union should never have been fashioned or articulated apart from much broader considerations of planetary security and survival. These considerations, in turn, have been drawn from the authoritative law of nations (international law) into US law. In the revealing words of William Blackstone, whose Commentaries on the Law of England[18] reflect the most basic foundations of US jurisprudence: "Each state is expected, perpetually, to aid and enforce the law of nations, as part of the common law, by inflicting an adequate punishment upon the offenses against that universal law."[19]
There could never be a more reasonable or decent expectation.[20]
---
[1]The history of western philosophy and jurisprudence includes variously illustrious advocates of global unity, interrelatedness or "oneness." Most notable among them are Voltaire and Goethe. We need only recall Voltaire's biting satire in the early chapters of Candide and Goethe's oft-repeated comment linking belligerent nationalism to the declining stages of civilization. One may also note Samuel Johnson's expressed conviction that patriotism "is the last refuge of a scoundrel;" William Lloyd Garrison's observation that "We cannot acknowledge allegiance to any human government…Our country is the world, our countryman is all mankind;" and Thorsten Veblen's plain comment that "The patriotic spirit is at cross-purposes with modern life." Similarly, straightforward sentiments are discoverable in writings of the American Transcendentalists (especially Emerson and Thoreau) and Friedrich Nietzsche's Human, all too Human. Let scholars also recall Santayana's coalescing remark in Reason and Society: "A man's feet must be planted in his country, but his eyes should survey the world." The unifying point of all such cosmopolitan remarks is that narrow-minded patriotism is not "merely" injurious, it is also de facto "unpatriotic."
[2] See, by this writer, at Israel Defense (Tel Aviv): Louis René Beres, https://israeldefense.co.il/en/node/28784
[3] On irrational nuclear decision-making by this author, see Louis René Beres, The Bulletin of the Atomic Scientists: https://thebulletin.org/2016/08/what-if-you-dont-trust-the-judgment-of-the-president-whose-finger-is-over-the-nuclear-button/ See also, by Professor Beres, https://warroom.armywarcollege.edu/articles/nuclear-decision-making/ (Pentagon). For authoritative early accounts by Professor Beres of nuclear war expected effects, see: Louis René Beres, Apocalypse: Nuclear Catastrophe in World Politics (Chicago: University of Chicago Press, 1980); Louis René Beres, Mimicking Sisyphus: America's Countervailing Nuclear Strategy (Lexington, Mass., Lexington Books, 1983); Louis René Beres, Reason and Realpolitik: U.S. Foreign Policy and World Order (Lexington, Mass., Lexington Books, 1984); and Louis René Beres, Security or Armageddon: Israel's Nuclear Strategy (Lexington, Mass., Lexington Books, 1986). Most recently, by Professor Beres, see: Surviving Amid Chaos: Israel's Nuclear Strategy (New York, Rowman & Littlefield, 2016; 2nd ed. 2018). https://paw.princeton.edu/new-books/surviving-amid-chaos-israel%E2%80%99s-nuclear-strategy
[4] See by this writer at JURIST, Louis René Beres: https://www.jurist.org/commentary/2022/03/louis-rene-beres-worst-does-sometime-happen-nuclear-war-ukraine/
[5] See Rainer Maria Rilke, the Dionysian poet famous for philosophical matters of "being" (in German, "Existenzphilosophie)": Possibility of Being, 1957.
[6] For an early book by this author on this doomed orientation to world affairs, see: Louis René Beres, Reason and Realpolitik: US Foreign Policy and World Order (1984). See also, by Professor Beres, Terrorism and Global Security: The Nuclear Threat (1987) and America Outside the World: The Collapse of US Foreign Policy (1987).
[7] Never to be overlooked is that international law is a part of US domestic law. In the precise words used by the U.S. Supreme Court in The Paquete Habana, "International law is part of our law, and must be ascertained by the courts of justice of appropriate jurisdiction, as often as questions of right depending upon it are duly presented for their determination. For this purpose, where there is no treaty, and no controlling executive or legislative act or judicial decision, resort must be had to the customs and usages of civilized nations." See The Paquete Habana, 175 U.S. 677, 678-79 (1900). See also: The Lola, 175 U.S. 677 (1900); Tel-Oren v. Libyan Arab Republic, 726 F. 2d 774, 781, 788 (D.C. Cir. 1984) (per curiam) (Edwards, J. concurring) (dismissing the action, but making several references to domestic jurisdiction over extraterritorial offenses), cert. denied, 470 U.S. 1003 (1985) ("concept of extraordinary judicial jurisdiction over acts in violation of significant international standards…embodied in the principle of `universal violations of international law.'").
[8] Although highly unlikely that either McMaster or Trump was actually aware, the philosophic origins of such "realistic" thinking lie in the classical "Argument of Thrasymachus," offered in Book 1 of Plato's Republic: "Right is the interest of the stronger." In the final analysis, such alleged realism is perpetually self-destructive and effectively naive.
[9] See by this writer, at JURIST: Louis René Beres, https://www.jurist.org/commentary/2022/05/louis-rene-beres-putins-nuremberg-level-crimes/ See AGREEMENT FOR THE PROSECUTION AND PUNISHMENT OF THE MAJOR WAR CRIMINALS OF THE EUROPEAN AXIS POWERS AND CHARTER OF THE INTERNATIONAL MILITARY TRIBUNAL. Done at London, August 8, 1945. Entered into force, August 8, 1945. For the United States, Sept. 10, 1945. 59 Stat. 1544, 82 U.N.T.S. 279. The principles of international law recognized by the Charter of the Nuremberg Tribunal and the judgment of the Tribunal were affirmed by the U.N. General Assembly as AFFIRMATION OF THE PRINCIPLES OF INTERNATIONAL LAW RECOGNIZED BY THE CHARTER OF THE NUREMBERG TRIBUNAL. Adopted by the U.N. General Assembly, Dec. 11, 1946. U.N.G.A. Res. 95 (I), U.N. Doc. A/236 (1946), at 1144. This AFFIRMATION OF THE PRINCIPLES OF INTERNATIONAL LAW RECOGNIZED BY THE CHARTER OF THE NUREMBERG TRIBUNAL (1946) was followed by General Assembly Resolution 177 (II), adopted November 21, 1947, directing the U.N. International Law Commission to "(a) Formulate the principles of international law recognized in the Charter of the Nuremberg Tribunal and in the judgment of the Tribunal, and (b) Prepare a draft code of offenses against the peace and security of mankind…." (See U.N. Doc. A/519, p. 112). The principles formulated are known as the PRINCIPLES OF INTERNATIONAL LAW RECOGNIZED IN THE CHARTER AND JUDGMENT OF THE NUREMBERG TRIBUNAL. Report of the International Law Commission, 2nd session, 1950, U.N. G.A.O.R. 5th session, Supp. No. 12, A/1316, p. 11.
[10] See C. G. Jung, The Undiscovered Self (1957.
[11]Under international law, the question of whether or not a condition of war exists between states is often unclear. Traditionally, a "formal" war was said to exist only after a state had issued a formal declaration of war. The Hague Convention III codified this position in 1907. This Convention provided that hostilities must not commence without "previous and explicit warning" in the form of a declaration of war or an ultimatum. See Hague Convention III on the Opening of Hostilities, Oct. 18, 1907, art. 1, 36 Stat. 2277, 205 Consol. T.S. 263. Presently, a declaration of war could be tantamount to a declaration of criminality because international law prohibits "aggression." See Treaty Providing for the Renunciation of War as an Instrument of National Policy, Aug. 27, 1948, art. 1, 46 Stat. 2343, 94 L.N.T.S. 57 (also called Pact of Paris or Kellogg-Briand Pact); Nuremberg Judgment, 1 I.M.T. Trial of the Major War Criminals 171 (1947), portions reprinted in Burns H. Weston, et. al., INTERNATIONAL LAW AND WORLD ORDER 148, 159 (1980); U.N. Charter, art. 2(4). A state may compromise its own legal position by announcing formal declarations of war. It follows that a state of belligerency may exist without formal declarations, but only if there exists an armed conflict between two or more states and/or at least one of these states considers itself "at war."
[12] This distinction figured importantly among the ancient Greeks and Macedonians. See, for example, F. E. Adcock's classic text: The Greek and Macedonian Art of War (1957)
[13] See by this author, at Harvard National Security Journal, Harvard Law School: Louis René Beres, https://harvardnsj.org/2015/06/core-synergies-in-israels-strategic-planning-when-the-adversarial-whole-is-greater-than-the-sum-of-its-parts/
[14] See, in this regard, Miguel de Unamuno's discussion of "The Man of Flesh and Bone," in his modern existentialist classic: Tragic Sense of Life (1921).
[15] Interestingly, the founding fathers of the United States – believing firmly in natural law and natural rights – held that the human rights expectations of the Declaration of Independence necessarily apply to all peoples, for all time, and can never be properly reserved solely to Americans. Says Rabbi Avraham Kook, somewhat similarly: "The loftier the soul, the more it feels the unity that there is in us all."
[16]Says Marcus Aurelius in Meditations: "What does not benefit the entire hive is no benefit to the bee."
[17] See by this author, at Israel Defense (Tel Aviv), Louis René Beres: https://israeldefense.co.il/en/node/30288
[18] See Book IV.
[19] The related principle of universal jurisdiction is founded upon the presumption of solidarity between states. See generally Hugo Grotius, ON THE LAW OF WAR AND PEACE (Francis W. Kilsey, tr, 1925) and Emmerich de Vattel, LE DROIT DES GENS, OU PRINCIPES DE LA LOI NATURELLE 93 (1916). The case for this principle is also built into the four Geneva Conventions of August 12, 1949, which impose upon the High Contracting Parties the obligation to punish "grave breaches" of their rules, regardless of where the infraction was committed or the nationality of the perpetrators.
[20]Humankind must first cease making itself into what C.G. Jung calls a "quantité négligible," into a creature who is a "conscious, reflective being, gifted with speech, but lacking all criteria for self-judgment."
Decoding Biden's Saudi Arabia-Israel visit
US President Joe Biden's Middle East Policy is likely to be influenced by US domestic politics over the next few months. First, the US President needs to keep domestic oil prices under the check in the run up to the US mid terms later this year, and in that context, the announcement by Ministers of Saudi led OPEC along with its allies, earlier this month that OPEC+, will drill more oil is welcome news. During the ministerial meeting on June 2, 2022, Ministers of OPEC+ countries agreed on adding 6,48,000 barrels of oil daily in July and August as opposed to the earlier 4,32,000 barrels per day . After the commencement of the Ukraine-Russia war, Biden had asked Saudi Arabia and UAE to drill more oil, but they had both declined. The US President has denied that his visit, which has faced scathing criticism from not just human rights activists, but a number of democrat lawmakers, to Saudi Arabia in July 2022 has been prompted by the oil factor. Said Biden while commenting on his Saudi visit in July 2022:
'The commitments from the Saudis don't relate to anything having to do with energy. It happens to be a larger meeting taking place in Saudi Arabia.'
While oil is an important aspect, Biden is also keen to broker a deal between Saudi Arabia and Israel (the US President shall also be visiting Israel), along the lines of the Abraham Accords signed between UAE, Bahrain and Israel in 2020 with the US being a mediator (trade between UAE and Israel was estimated at USD 1.2 billion in 2021 and both countries also signed a Free Trade Agreement FTA in May 2022)
Senior officials from Saudi Arabia and Israel have been meeting in recent months. In 2020, former Israeli President Benjamin Netanyahu visited Saudi Arabia to meet with Crown Prince Mohammed bin Salman and then-Secretary of State Mike Pompeo in 2020 for talks pertaining to advancing diplomatic relations. Apart from high level interactions between officials of Israel and Saudi Arabia, the last few months have been witness to visits by heads of Israeli tech companies to Saudi Arabia. Saudis have also invested USD 2 Billion venture in a private-equity fund, Affinity Partners, headed by Jared Kushner (son in law of former President Donald Trump who was also envoy to the Middle East during the Trump Administration). Saudi Arabia has also invested in Israeli start ups via a venture fund headed by Steven Mnuchin, Treasury sector in the Trump administration.
Israeli Foreign Minister, Yair Lapid while commenting on Biden's Middle East visit said:
"The fact that the president's going to fly directly from here to Saudi Arabia is probably signifying that there is a linkage between the visit and the ability to improve relations,"
While Saudi Arabia has repeatedly stated that normalisation of ties with Israel will be subject to the addressal of the Palestinian issue, both Israel and Saudi Arabia view Iran as a common threat, and as discussed earlier are keen to strengthen economic ties. Both countries could begin with direct commercial flights (last year an Israeli private jet landed in Saudi Arabia for the first time) and greater economic linkages
Any progress in Saudi Arabia-Israel ties with US backing could help Biden to prevent his popularity from sliding down any further since he could tout it as a foreign policy achievement. This would further bolster MBS's image at home, and abroad and also help in strengthening Israeli PM Naftali Bennett's image at home. Bennett is a right winger and while Israel has been critical of the Iran deal and taken a different stance on the Ukraine issue, he runs a coalition which consists of left leaning outfits as well as centrists which will prevent him from being as hawkish as his predecessor Benjamin Netanyahu. The next few months are likely to pose numerous challenges for the Biden Administration, it remains to be seen if his Middle East visit in July 2022 pans out.