The recent U.S. election has been one of the tensest and most unpredictable in American history. Suffice it to say that, for the first time since 1920, the race for the Oval Office took place with a global pandemic as its backdrop. Back then, the Spanish flu took the lives of over 600,000 Americans, and this played an important role in Republican Warren Harding defeating Democrat James Cox. The GOP boosted its ratings by criticising the passive stance taken by the Woodrow Wilson Administration and the entire democratic elite, who had failed to make the promised progress in reforming the healthcare system. This year, during the Republic Administration's tenure, 238,000 Americans had already died from COVID-19, which is the world's highest number of deaths in absolute figures. This situation by default provided the Democrats with ammunition for their guns as they built their strategy on the Republican leadership having ignored problems in healthcare for four years and having developed no clear plan of action for emerging from the crisis. Over the last year, the number of Americans displeased with the measures the White House used to combat the pandemic has grown exponentially. Joe Biden's presidential campaign only had to construct the technical part of their broad anti-Trump propaganda shrewdly.
Another distinctive feature of this race is its racial backdrop. Two major waves of discontent had swept across the U.S. during Donald Trump's presidency. The first included fighting against the remaining Confederate monuments and flags. Unbridled though it was, it was mostly localised in Southern states, with a high percentage of the Black population. Protesters attempted to put forward demands, but the President responded rather harshly: he called on the protesters to respect the symbols of American history and not to politicise them. After that, the public and human rights organisations secured the support of the biggest media and launched a broad campaign painting the President and his administration as crypto-racists and white supremacists. The second wave took place after the death of George Floyd, who was killed by a police officer pressing a knee on his neck during his arrest. A wave of "Black Lives Matter" mass rallies swept across the U.S., accompanied by pogroms carried out by African Americans and radical left-wing activists. Democrats had great experience of using such a situation in their favour (John Kennedy in 1960 and Lyndon B. Johnson in 1964), and they immediately seized this highly valuable electoral agenda. Donald Trump's only response was statistics showing that his presidency marked the lowest growth rate of Black unemployment. Yet all the pragmatic figures were predictably drowned in well-organised propaganda campaigns.
Clearly seeing their inevitable defeat in COVID-19 and racial unrest cases, Republicans attempted to find some damaging information about Joe Biden in the Ukrainian case. The attempts themselves and the hullaballoo surrounding them did, for a while, slow down the growing popularity of the former vice president, who was alleged to have used his position to lobby his family's business interests on the Ukrainian market. The famous "Burisma case" did not, however, produce the expected results. On the contrary, Donald Trump's pushy manner turned against him. After dismissed Ambassador Marie Yovanovitch testified in Congress, the President was forced to cease his attacks and go on the defensive. To be fair, we should say that the Democrats' elite launched the anti-Trump campaign on the first day of his presidency. The unique feature of the state systems devised by the founding fathers is that the presidential race is not a race between two persons but between elite systems proposing a particular philosophy for the future and appropriate mechanisms for putting it into practice. Groups and clans who used to be rivals now united to suppress the Trump-led Jacksonian revolt, and they poured huge financial, human, technological and media resources into achieving their goal.
Technically, Joe Biden has secured the requisite number of electors to become the 46th leader of the U.S. and the second (after Kennedy) Catholic president. Even so, Donald Trump's campaign is insisting on recounts in several states where the incumbent claims elections might have been rigged. The Republican's behaviour shows that he is unwilling to concede defeat and do down without a fight. This situation is creating additional tensions and deepening the rift in the country. Consequently, we cannot rule out both candidates' supporters holding more rallies throughout the country and new confrontation lines emerging. The future course of events will largely depend on the Republicans' regional leadership and their leadership in Congress. Their united front in support of Trump will mean they are ready to stand to the bitter end even if this means a second civil war. This scenario is only possible if the Supreme Court agrees to consider the possibility of vote-rigging and makes the decision to recount votes. Otherwise, the incumbent will eventually have to acknowledge defeat and transfer power peacefully. During his tenure, however, Donald Trump managed to provoke the dislike of many influential fellow Republicans, which makes the Republican elite less willing to undertake such grave risks for his second term in office.
Be it as it may, Joe Biden has essentially been elected, and the main question now is his policies for the next four years. He hails from one of America's oldest political clans: one of his paternal ancestors was William Biden, among the richest capitalists in Maryland, Pennsylvania, and Delaware; on his maternal side, he comes from the once politically influential Blewitt family, who had for a long time been the backbone of Pennsylvania's political and financial elite. Joe Biden's great-grandfather, Edward Blewitt, is believed to have been the founder of the Irish Catholic lobby and a key figure in the Society of the Friendly Sons of St. Patrick, who assisted Irish immigrants and strove to have their representatives in all important public and political areas. With time, the organisation became an important mechanism for balancing the excessively powerful Celtic Protestant groups (Ulster Scots, Scotch-Irish), and the Bidens and the Blewitts played an important part in that respect. Throughout his career, Joe Biden had close ties with the U.S. Irish Catholic elites and enjoyed their support, particularly that of the Kennedys and the Fitzsimmonses. So it is unsurprising that, when he left the office of the Chair of the Senate Foreign Relations Committee in 2008, he handed on the vacant post to his closest comrade-in-arms, the Irish Catholic John Kerry; during Barack Obama's second term, Joe Biden lobbied Kerry's move to the office of State Secretary.
Personnel decisions Joe Biden made in the Senate and in the Obama Administration show that the notional Irish factor will become a principal element in forming the future cabinet. In domestic politics, the new President will face several fundamental difficulties. Even though the Democrats have retained their majority in the House of Representatives, the party rift will become more obvious under the new administration since, over the last four years, the Democrats' iron party discipline and their unity stemmed from their mission to prevent Trump from being re-elected. This goal has been achieved. Now individual special interest groups (ranging from neo-socialists to moderates) will fight tooth and nail to advance their own agenda and initiatives on the most topical issues, the most pressing being combating the coronavirus pandemic (a reason to reform the healthcare system). Joe Biden's principal trump card is his extensive experience in working within the legislation as a senator and with the legislation as vice president. Additionally, Nancy Pelosi, the House Speaker (an Italian Catholic) will also directly lobby Biden's line on Capitol Hill; over the last two years, Pelosi has become quite influential among various narrowly partisan groups.
Another problem is the difficulty of completely rolling back all of Trump's economic policies and those initiatives that are already being actively implemented throughout the country. Of course, as far as rhetoric is concerned, he will stress the importance of boosting social programmes by raising taxes and cutting military spending and by going back to the globalist model, which entails re-launching talks on Trans-Pacific and Trans-Atlantic projects. During a first term, however, being an experienced politician well-versed in the rules of the game, the new president is unlikely to become locked in open conflict with the military-industrial lobby, the energy sector, the intelligence, and particularly with farmers and industrialists. The last two categories are the backbone of the Republic and Trumpian electorate for whom Joe Biden should become one of their own, otherwise overcoming the painful rift will be virtually impossible. Unlike the inexperienced Donald Trump, Biden knows that a re-election campaign begins the day after the election and it depends for its success on the ability to build the correct balance of power between all actors in social and public life: from public workers to billionaires. So, in 2020–2024, Biden should not be expected to take any radical economic steps. On the contrary, he is likely to keep in place many of the protectionist measures instituted by his predecessor.
Many American analysts predict that Joe Biden's foreign policy will continue Barack Obama's neo-Wilsonian line. This forecast, however, is hard to agree with. In his first four years, Obama largely relied on his State Secretary Hillary Clinton, who, through internal struggle, succeeded in dampening the influence of neoconservatives such as Robert Gates (Defense Secretary until 2011) and Leon Panetta (CIA director until 2011 and Defense Secretary until 2013). Even so, many of her initiatives failed and the Libyan Benghazi fiasco seriously hurt her influence among her fellow party members, forcing Barack Obama to distance himself from Hillary Clinton. At that time, the experienced Joe Biden preferred to hover on the sidelines and influence the President through National Security Advisors James L. Jones Jr. (2009–2010) and Thomas Donilon (2010–2013), whose appointments he had lobbied. He also used his influence with the Senate Foreign Relations Committee, chaired by his long-time protégé John Kerry. This leverage was very important, given that all appointments from top positions to ambassadors go through this committee. During Barack Obama's second term, Biden solidified his standing: he promoted John Kerry (Irish Catholic) to the office of State Secretary, Chuck Hagel (an Irish Catholic who later converted to Protestantism) to the office of Defense Secretary, and Denis McDonough (Irish Catholic) to the office of the White House Chief of Staff.
Throughout his prosperous career, Joe Biden has never displayed an overly ideological approach to foreign policy. On the contrary, he might be called a classical realist who has always had a nose for topical trends and has endeavoured to minimise his involvement in undertakings that were obviously doomed to fail. Given his cautious attitude to war as a means for achieving external goals, he will primarily stress the philosophy of soft power and collective responsibility (via allies in Europe and Asia, too). Once again, no radical changes should be expected: the trade war with China is hard to stop quickly and painlessly and regaining control over Venezuela is equally difficult (yet support for the opposition will continue). Democrats and Joe Biden consistently accused Trump of liking Russia and of having ties with President Vladimir Putin. Consequently, Biden has, by default, to step up the anti-Russian policies (increased sanctions). Clearly, in some cases, including the Ukrainian one (which Biden supervised under Obama), Russia and the U.S. have certain red lines that, in themselves, are likely to keep the parties from arriving at fundamental agreements. The U.S. Administration's stance on Russia's domestic developments and on Russia's interests in the post-Soviet space has always been an important indicator for the Kremlin. Open support for non-mainstream opposition forces and complete disregard for Moscow's opinion on, for instance, the Ukrainian question, were the principal causes of the acute cooling-off in the bilateral relations.
In the near future, the Belarus matter, to which Russia is highly sensitive, and the Nord Stream II problem may become the most urgent issues. Joe Biden has dwelled much on these subjects and frequently stated that Lukashenko's rule and Europe's remaining energy dependence on Moscow are inadmissible. Being, however, a pragmatic Democrat, he will do everything possible to avoid direct confrontation with Russia. For instance, in the Obama Administration, Biden opposed selling lethal weapons to Ukraine, and they were provided during Trump's presidency. Moreover, Joe Biden was always rather critical toward Kyiv and he repeatedly noted the Ukrainian authorities' inability to succeed in fighting corruption and democratising their country. The scenarios involving the parties going back to the problem of dismantling the fundamental treaty framework that both played an important role in bilateral relations and served as a global security foundation (the INF Treaty, nuclear arsenal reduction, etc.) are quite possible. At the same time, as regards Joe Biden and his future Administration's potential approaches, it is important to remember that a determinedly harsh policy toward Russia is based on a bipartisan consensus. Congress has always approved sanctions and other anti-Moscow measures virtually unanimously, which is very rare for them.
As for the Middle East, Joe Biden, as one of those who had lobbied the Iranian deal, will attempt to revive it. If Democrats succeed in January in taking the Senate away from Republicans, there is every chance of rapid developments in that area. Much will depend on Tehran itself being willing to resume the dialogue. Pro-Israeli lobbyists will have little influence on the White House, but Biden is unlikely to abolish Trump's decision to move the U.S. embassy to Jerusalem and to recognise Israel's sovereignty over the Golan Heights. At the same time, Israel should be getting ready for the new administration to put major pressure on it regarding the West Bank settlements. Some changes will certainly be seen in U.S. relations with the Gulf monarchies and with Turkey: the White House will certainly demand results in protecting human rights and it will also create new mechanisms for limiting the influence their lobbyists have in Washington. The Turkish opposition has been greatly inspired by Donald Trump's defeat and has even congratulated Biden on his victory, while Recep Tayyip Erdogan has adopted wait-and-see tactics. The Turkish leader realises that Biden will certainly want to use the Fethullah Gülen (Erdogan's principal opponent currently residing in the U.S.) factor and the mounting discontent with the current regime in Turkey itself to put pressure on Ankara on several strategic issues, including the purchase of Russian S-400s.
***
In general, Joe Biden's victory should not be seen as a precursor of inevitable radical changes in domestic and foreign policy. The new President and his Administration will have to devote a significant chunk of their time to searching for formulae that would enable them to overcome the deep rift in American society. The record voter turnout also evidences a highly politicised nation, which is a marker of deep-running systemic problems. As a rule, heightened expectations do not materialise (as Barack Obama's story clearly demonstrates), while many problems remain unresolved. The dilapidation of today's political system (particularly the party system) is so obvious that no president, no administration will be able to introduce fundamental changes without revamping the system first. Only time will tell whether Joe Biden sets himself the task of going down in American history as a president who launched an in-depth transformation or whether he will become another top manager for the executive branch mired in the Washington swamp. One thing is certain: this election showed how serious and dangerous the crisis of state and national identity in the U.S. is.
From our partner RIAC
America's Two-Tiered Justice System
The Constitution states only one command twice. The Fifth Amendment says to the federal government that no one shall be "deprived of life, liberty or property without due process of law." The Fourteenth Amendment in 1868, uses the same eleven words, called the Due Process Clause, to describe a legal obligation of all states. These words have as their central promise an assurance that all levels of government must operate within the law and provide fair procedures to all its citizens.
In this politically divisive climate, the central promise has been broken with little to no assurance that one can trust the American democratic system where some courts have disavowed their responsibility to uphold the Constitution's meaning of the laws passed by Congress. For instance, the Bill of Rights was passed because of concepts such as freedom of religion, speech, equal treatment, and due process of law were all deemed so fundamental to protect every legal resident in the nation; yet we are now witnessing politically charged judicial appointments eradicating these principles under which all persons and entities are accountable to equally enforce and independently adjudicate, as well as being consistent with international human rights.
On the heels of the Chinese coronavirus, there is an escalating epidemic of unequal justice and character assault where much of the news media is politically aligned with the rulers in turning a blind eye or complicit in the coverup; and in some cases, ravenously endorses the demise of what has essentially now become political dissidents falsely accused, intimidated, and jailed. While many Americans are attempting to scrape by in difficult times, they remain astute to the moral failure of the elites in power as well as the tacit elected opposition's assiduous silence in whitewashing the legal duplicity. Historical trends over centuries of betraying the peasants eventually succumbs to a reckoning where the privileged corrupt politician and their corporate fascists will be exposed and held accountable in some fashion.
Americans are confounded by the coronavirus decrees requiring masks to be worn for thee and not for me double standards. The politicians hammer away at enforcing mask mandates on the common folk, yet they do not adhere to their own edicts while attending fine dining with their elite backers. Speaker of the House Nancy Pelosi, Californian Governor Gavin Newsome, and Chicago Mayor Lori Lightfoot all violated their own mask mandates in public venues while the masked servants waited on them.
President Biden was caught on video walking maskless through a swanky Washington restaurant in violation of the District's laws on facial coverings, yet regular citizens are subject to civil penalties which result in fines of $1000.00 or revocation of licenses during the COVID-19 emergency. In defending the emperor, White House press secretary Jen Psaki said we should 'not overly focus on moments in time that don't reflect overarching policy.' These double standard by the progressives are a far cry from Americans being punished and ostracized all over the country for not wearing a mask.
Identity politics has resulted in two systems of justice – one where BLM rioting and looting is described by the media as peaceful demonstrations and where assaulting police has no criminal consequences; yet the January 6th actions at the Capital has resulted in the largest round up of protesters ever seen in America. It is estimated that the Federal Government has upwards to 70 rioters/trespassers in solitary confinement and they are only let out in a larger area for one hour at 2 am due to COVID. Some of those being held in detention have been charged with trespassing on restricted grounds, others with assault and obstruction, and some haven't been charged with anything. There are no bail hearings for these political activists yet BLM and Antifa rioters typically spend one night in the brig and let out the next day to rejoin the frontlines of carnage.
Senate Majority Leader Chuck Schumer has vocally pushed for the January 6th 'insurrectionists' to be added to the TSA no-fly list. Civil liberties are being trampled by exploiting insurrection fears with people in attendance no longer permitted to take a flight in their own country and they have not been convicted of a crime. This action by the government had previously only happened to suspect foreign terrorists, and now it is happening to Americans under suspicion. We see no similar actions taken against the militant Antifa anarchists who attacked and torched federal buildings in Portland.
Washington DC has essentially been abusing these inmates in captivity. There have been complaints on the nourishment of their fellow Americans where they are served white bread and a packet of tartar sauce. This is ultimately a violation of the 8th Amendment that prohibits the federal government from imposing excessive bail, nor cruel and unusual punishments, and from inflicting unduly harsh penalties. Some judges are expressing concern at the length of these pretrial incarcerations, however they've largely deferred to the Justice Department. Meanwhile anarchists who burn down buildings and shoot projectiles at police officers and federal buildings have charges dismissed. Justice is not equal.
One female trespasser was shot dead by police during the Capital unrest and there was no outcry or charges against the officer. She was white and a Trump supporter. Federal prosecutors are not seeking criminal charges against the police lieutenant whose single shot killed Ashli Babbit, the 14-year veteran who served four tours with the US Airforce. If the unarmed Babbit committed any crime, it would have been for trespassing, a misdemeanor that should have seen her arrested and not slain. The lieutenant's life was not at risk nor was he saving the lives of others as he stood with numerous police officers in riot gear and strapped with submachine guns. If a member of BLM was shot dead by police during an unlawful riot, there would have been an immediate racial outcry from political elites and from across the news media for justice followed by looting local retailers and ransacking a police precinct. The action by BLM is considered righteous violence whereas the slain Babbit had it coming to her.
On a very disturbing and new level of injustice is the threatening actions being taken against parents of schoolchildren by the Department of Justice. Most Americans are familiar with the Patriot Act following 9-11 where the National Security Division conducts counterterrorism operations against foreign adversaries planning suicide bombings and stealing nuclear secrets. Now the Biden Administration, under Attorney General Merrick Garland, has turned the NSD's crosshairs against everyday Americans conducting their civil duties and free speech as school board meetings.
Garland's actions followed the National School Boards Association's (NSBA) claim that American public schools and its education leaders are under immediate threats and intimidation as parents grow frustrated over the divisive neo-Marxist Critical Race Theory being injected into their children's curricula. This is clearly an injustice to weaponize the DOJ and FBI investigators to intimidate and arrest parents under the same counterespionage to that of Al Qaeda and ISIS. Parents may be angry, but they are certainly not domestic terrorists in taking on the powerfully partisan school unions who somehow believe they are justified to influence civilization by indoctrinating their children.
Garland's poster boy for his hideous partisan support of the NSBA is a Virginia father who was arrested at a school board meeting when he attempted to raise the alarm over his young daughter being raped in the school washroom. The father became the symbol of angry parents confronting school officials when he was taken down by several police officers and apprehended for disorderly conduct and resisting arrest. He became vocally upset when school officials denied the attack on his daughter, but he was not physically confrontational.
The father said it is scary that our government will weaponize themselves against parents and they're using my video across the nation to spread fear; while the school officials did not seem to want to listen to him regarding his daughter being assaulted by a boy wearing a skirt who took advantage of transgender rules to access the girl's washroom. The boy has now been charged with two counts of forcible sodomy, one count of anal sodomy, and one count of forcible fellatio related to the incident at that school. At a later date, the same boy was charged for a similar attack at neighboring school where he allegedly forced a victim into an empty classroom where he held her against her will and inappropriately touched her. Regardless of the raped daughter, Garland and the NSBA still have their video of the father being wrestled down to support the use of the FBI against parents and send a chilling effect on harmless dissent.
The Russian collusion narrative against then President Donald Trump may seem dated, however it can never be swept aside or forgotten in what may well have been the biggest political scandal and injustice to a man in American history. The country endured four years investigating Russian collusion into the legitimacy of Trump's 2016 presidential win with senate and congressional impeachment hearings over a Clinton-paid-for fake dossier, the biased Obama hatchet men overseeing the FBI and CIA shirking the law, a frenzied media that never let up on Trump's guilt, and a special counsel comprised of Clinton partisans that turned over every leaf that eventually found the nearly crucified Trump to be innocent of the false charges. The former president had to withstand an incessant blitzkrieg of injustice through his entire presidency while leading the most powerful country in the world.
On the hand, there is compelling evidence that President Joe Biden spent years while in government enriching himself through family ties, specifically his son Hunter, to the tune of millions of dollars in foreign money from China, Russia, and Ukraine. The foreign players simply used the unqualified son to leverage access to Biden while satisfying Hunter's greed and questionable lifestyle. Biden has little to no ability to stand up to China or Russia knowing they are holding damaging transactions over his head. There have been no investigations into Biden's quid-pro-quo against Ukraine or the transfer of tens of millions of dollars to Biden family members, no impeachments, and the news media buried these stories; including damaging information found on Hunter's laptop during the 2020 presidential election. Had Trump and his sons engaged in these activities, there would have been a very different level of justice.
What of this injustice that is making its mark on history? If we take a moment to think through the confusion of the moment and see the morale issue involved, then one may refuse to have this sense of justice distorted to grip power rather than for the good of the country. Those who have sown this unjust wind may eventually reap a whirlwind that provokes reform by convulsion of the people instead of a natural order of business. We must all remember that democracy lies with the people of this land and whether the nation will be stirred to stand for justice and freedom in this hour of distress and go on to finish in a way worthy of its beginning.
Biden's Department of Justice: parents as domestic terrorists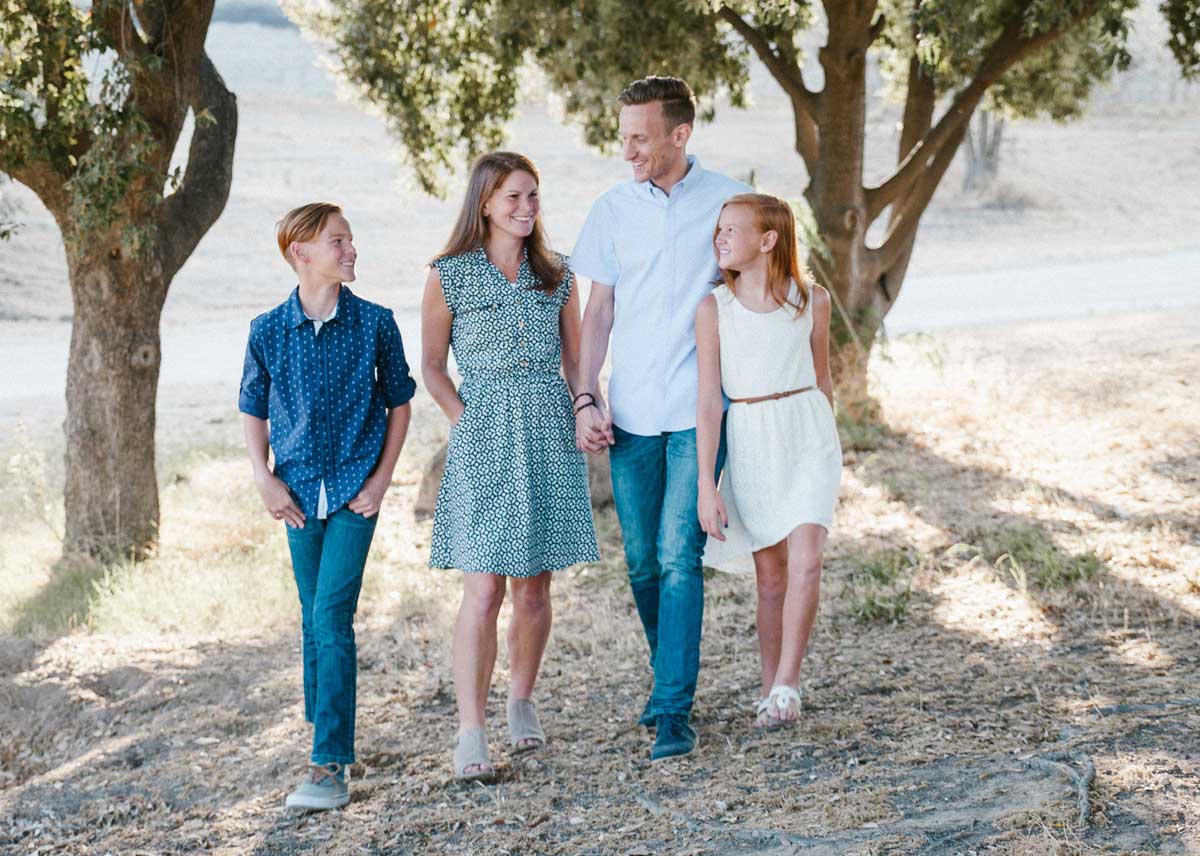 In recent developments in the United States, US Attorney General, Merrick Garland, and the FBI have put under the FBI radar parents as potential domestic terrorists. You heard it right. This is now a new formal legal policy contained in memos of the Department of Justice trying to reign in parents discussions on Biden's new school curricula. They are not going after potential outbursts but outright terrorism.
This is an attack on freedom of speech in the sense that parents have the right to discuss and disagree with the new Biden school curricula. This is where the issue originated: parts of Biden's new school curricula are not accepted by many parents and if they disagree, the FBI treats them now as potential domestic terrorists as a matter of policy. Apart from a First Amendment case, this is also a case for international human rights law and I reported the development to the UN Special Rapporteur on freedom of speech this week hoping to get a statement.
The Department of Justice is referring to some constitutional provision on "intimidation of views" to override and take down one of the most firmly established rights, the right to freedom of speech, in quite frankly a ridiculous interpretation. Those parents that dare to speak up against controversial parts in the new text books could be investigated for domestic terrorism. This is the most incompetent interpretation on limitations of freedom of speech I have seen in awhile.
Garland and the FBI have totally lost their marbles. The woke discussion is not funny to me anymore. It increasingly looks like a woke tyranny that has nothing to do with rights and equality anymore but simply serves as a vehicle to empower the FBI to run wild against regular people. This lunacy needs to be stopped.
Iran poll contains different messages for Biden and Raisi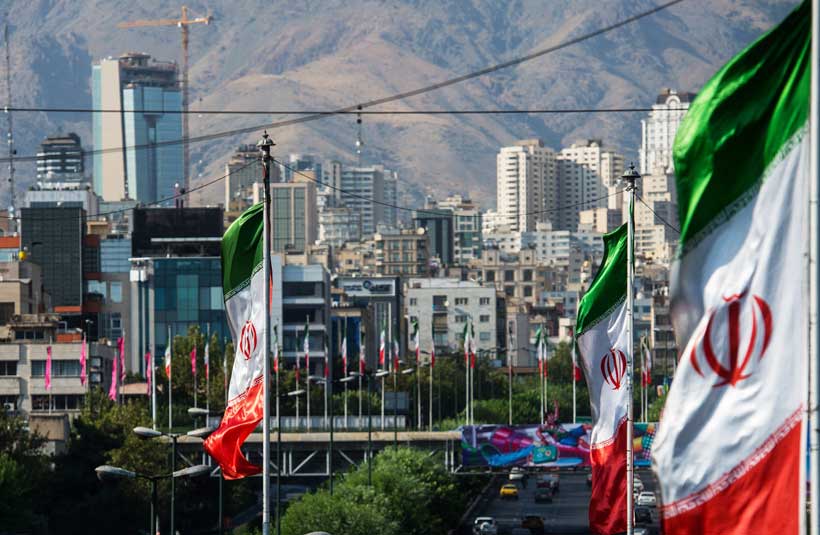 "It's the economy, stupid." That is the message of a just-published survey of Iranian public opinion.
However, the substance of the message differs for newly elected hardline Iranian President Ebrahim Raisi and the Biden administration as Mr. Raisi toughens his negotiating position and the United States grapples with alternative ways of curbing the Islamic republic's nuclear programme should the parties fail to agree on terms for the revival of the 2015 international agreement.
Iranians surveyed last month by Iran Poll and the University of Maryland's Center for International and Security Studies were telling Mr. Raisi that they are looking to him to alleviate Iran's economic and other problems and have little hope that a revived nuclear agreement will make the difference, given lack of trust in US and European compliance with any agreement reached.
The Iranians polled seemed in majority to endorse some form of Supreme Leader Ayatollah Ali Khamenei's notion of a "resistance economy" as a way of blunting the impact of the US sanctions imposed by former President Donald J. Trump after he walked away from the nuclear agreement in 2018. Some 65 per cent of the responders said they favoured a self-sufficient economy; 54.2 per cent expected the economy to at least improve somewhat in the next three years.
A large number expressed confidence that Mr. Raisi would significantly lower inflation and unemployment, increase Iran's trade with other countries, control the pandemic and root out corruption.
Meanwhile, 63 per cent suggested that Iran's economic situation would be the same, if not better, if there were no return to the agreement and the government continued to pursue a civil nuclear programme. The figure seemed at odds with the 80 per cent who said Iran's economic situation would improve if Iran and the United States returned to the agreement and both fulfilled their obligations under the deal.
The divergence may be a function of the fact that the poll, unsurprisingly, indicated that Iranians (64.7 per cent) had little trust in the United States living up to its commitments even though they expected the Biden administration to return to the deal (57.9 per cent). As a result, 73.1 per cent of those surveyed said Iran should not make concessions given that world powers would not live up to commitments they make in return.
At the same time, 63 per cent blamed the troubled state of the economy on domestic mismanagement rather than US sanctions. Only 34.4 per cent believed that the sanctions were the main cause of their economic difficulty. Iranians pointing the finger at the government rather than external forces was also reflected in the 60.5 per cent of those polled blaming Iran's water shortages on mismanagement and bad policies.
The poll suggested that by emphasising domestic mismanagement, Iranians were going to judge Mr. Raisi on his success or failure in countering the debilitating effect of the sanctions even though 77.5 per cent of those surveyed said that the sanctions had a negative or somewhat negative impact on the economy.
Implicitly, Iranians were holding former Iranian President Hassan Rouhani responsible for the mismanagement given that Mr. Raisi only took office in August. Rated very favourable by 61.2 per cent of Iranians surveyed in 2015, Mr. Rouhani's favorability dropped to 4.6 per cent in the most recent poll. By contrast, the favourable views of Mr. Raisi soared from 38.3 per cent in 2014 to 77 per cent last month. IranPoll and the Center have been conducting annual of surveys since 2014.
Mr. Raisi may have taken pleasure from that but more importantly, the poll implicitly suggested that he does not have much time to produce results before his significant public support starts to wane.
Of those polled, 66.7 per cent expected Mr. Raisi to improve Iran's international standing, 55.7 per cent said he would be in a better position to negotiate with world powers, and 45.2 per cent predicted that he would enhance Iran's security. Those expectations may have been to some degree validated in the public's mind by last month's acceptance of Iran's application for membership in the Shanghai Cooperation Organization (SCO) that groups China, Russia, India, Pakistan and several Central Asian states.
The survey results seemed to suggest that ordinary Iranians were framing their message to the United States differently from the assessment of prominent scholars and analysts. The divergence may well be one primarily of timing but nonetheless has implications for policymaking in Washington. The message of the respondents to the poll was one of immediate impact while analysts and scholars appear to be looking at the middle term.
Without referring to the poll, Vienna-based economist and strategic consultant Bijan Khajehpour argued this week, seemingly contrary to the poll, that "mismanagement and the Covid-19 pandemic have both contributed to Iran's poor economic performance in recent years, but it remains that US sanctions…will be the key factor in determining Iran's future prospects."
Mr. Khajehpour went on to say that "high inflation, capital flight and the erosion of household purchasing power alongside mismanagement of resources and the deterioration of the country's infrastructure have the potential to spark more protests and further undermine the already faltering legitimacy of the Islamic Republic in the eyes of the public."
No doubt, the jury is out on how Iranians respond if and when Mr. Raisi fails to live up to their expectations. If the past is any indication, Iranians have repeatedly taken to the streets at often substantial risk to liberty and life to make their discontent with government performance evident as they did with the low turnout in this year's election that brought Mr. Raisi to power.
The risk of renewed protests was reflected in the fact that responses to various questions regarding the electoral system, the limited number of presidential candidates (because many were barred from running), and the public health system showed that it was often a slim majority at best that expressed confidence in the system.
Add to that the fact that 68 per cent of respondents to the poll said that the objectives of past protests had been a demand that officials pay greater attention to people's problems.
Yet, at the same time, they were telling the United States that its efforts to generate pressure on Iranian leaders to moderate their nuclear and regional policies by imposing harsh sanctions had for now backfired. Iranians were backing a tougher negotiating position by the Raisi government.
Ultimately that could be a double-edged sword for Mr. Raisi. He has to prove that he can be tough on the United States and simultaneously improve the lives of ordinary Iranians. Failure to do so could have in Mr. Khajehpour's words "unpredictable consequences."