India and France partnership is an unexpected coincidence in the Indian Ocean Region. A former imperial power and an emerging nation hardly have converging interests, more so when it comes to maritime sphere. But India and France share a common trait of civilizational exceptionalism as both nations have exercised fairly independent foreign policy amidst a divided world. India is known to have a non aligned status in international politics while France has defied US decree numerous times despite being a security ally. In fact after the end of Cold War France was of the view that United States has turned into a hyper power. French discomfort with the unipolar system led it to embrace virtues of multipolarity after the end of Cold War. India too embraced multipolarity as the norm in its conduct of International relations. With shifting geopolitical priorities from Atlantic to Asia Pacific, France decided on India as a preferred partner in the Indian Ocean. It was one of the first countries to sign 'Strategic Partnership' agreement with India in 1998 during President Jacques Chirac's visit to India. Even before India's nuclear test in 1998, France was opposed to India's exclusion from global nuclear order and demanded rectification of the order. After the nuclear tests France showed a greater understanding towards India's security compulsions and embarked on resumption of strategic dialogues. The dialogues that began in 1998 has grown over years in field of nuclear, space, defence, cyber security, intelligence sharing and counter terrorism operations. Bilateral military exercises between the two countries started with naval exercise Varuna in 2001, followed by air forces in 2004 and armies in 2011. These exercises have become a regular affair since then.
Space cooperation is one of the earliest domains India and France have worked upon. The launch facility at Sriharikota was set up by French assistance. The Centaur and Viking rocket technologies were also shared to Indian Space Research Organization (ISRO) in the 1970s but Cold war constraints prevented further cooperation. Times changed after 1990s when CNES, French space agency and ISRO collaborated on Megha- Tropiques initiatives, a satellite mission for climate studies. Since the Strategic Agreement of 1998 India and France have worked on joint missions in space for meteorology, climate change and oceanography. In 2018 France and India concluded the Joint Vision for Space Cooperation.
In nuclear field France came to India's rescue in times of crises. After the US cut off the nuclear supplies for Tarapur in 1984 due to domestic reasons, France became the fuel supplier. After the Nuclear Suppliers Group waiver in 2008, India and France signed a civil nuclear cooperation agreement which provided the framework for French Extended producer responsibility reactors in India. An agreement was also signed between India and France for building six EPR nuclear reactors with total capacity of 9.6 GW at Jaitapur.
French Aircrafts have been part of Indian air fleet since the 1960s. In defence sector an agreement to build six Scorpene submarines in India with French assistance was signed in 2005. Short range missiles and radar equipments were also acquired subsequently. The Rafale Agreement also helped deepening ties between private defence sectors in both countries. Regular exercises between defense services have led to agreements on logistics support and intelligence sharing. In keeping up with this vision, India and France came up with Joint Strategic Vision for Cooperation in the Indian Ocean Region in 2018.
There has been a recent convergence of maritime interests of India and France. Like India, France has been worried about China's overtures in the Indian Ocean Region. With the advent of concept of Indo Pacific it became clear that interests of India and France lie in the cooperation. Fortunately both countries almost share the geographical concept of Indo Pacific i.e. from eastern coast of Africa to western coasts of America. French overseas territories in the Indian and Pacific Ocean provide it with second largest exclusive economic zone in the world. It has long maintained bases in Reunion islands and Djibouti and established another in Abu Dhabi in 2009. With economic and security dimensions at stake France has adopted for an aggressive response as stated in Joint Strategic Vision of 2018.
French Interests in the Indo Pacific
France has claimed to be a legitimate actor belonging to Indian Ocean Rim and Indo Pacific. Historically it has maintained a presence in the region either due to colonial possessions or to counter Soviet Russia's expansion. It has always emphasized that it is not an outside rather a resident power in the Indian and Pacific Ocean. France's presence in the region in the 21st century is also testament of the fact that it wants to become a middle power with global outreach. A middle power is a sovereign state that is not a great power but wields a large influence and international recognition. In a tussle of world domination between US and China, France is trying to leverage its position and offers an alternative arrangement to other middle powers of the region as its commitment to multipolarity. The vast distance of metropolitan France from western shores of Indian Ocean makes it impossible for France to secure the region unilaterally therefore it has been in search of multilateral alliances. Its commitments include respect of the international law, rule based order, open sea lanes of communication, combating piracy and terrorism etc.
France has also developed strong relations with many littoral nations of Indian Ocean to strengthen security of the region. Paris has established intense economic and defence relations with Gulf countries like UAE and Qatar and also with some Southeast Asian states like Singapore. It built strategic relations with China, India and Japan but eventually drifted away from China due to its aggressive policies in the Indian Ocean. Paris has acknowledged India's growing naval ambitions in the Indian Ocean and has found convergence of interests in its growth.
France has traditionally been focused on the Western side of Indian Ocean. It has recently formed an interest on the Eastern front as part of larger engagement with Asia. Indian Ocean provides two avenues of military interest for France. One is in the Southwest Indian Ocean and other in the Arabo- Persian Gulf. In the Southwest Indian Ocean France has sovereignty over its two overseas territories of La Reunion and Mayotte which together constitute a population of 1 million citizens. The French Southern and Antarctic territories are large maritime expanses of economic, strategic and scientific significance. Together they form an area of 2.6 million square kilometers and require maintenance of 1900 troops in the islands of Reunion and Mayotte. However these bases have to face some non-traditional security issues like illegal fishing, illegal migration and southward extension of Somali pirates. To overcome these challenges France has promoted maritime cooperation with other states of the region like Madagascar, Seychelles and big stakeholders like South Africa and Mozambique.
The second area of relevance for French military is Northwest Indian Ocean. With two major inter services bases in Abu Dhabi and Djibouti; France maintains a permanent military presence in the Persian Gulf and the Gulf of Aden. The presence of these two bases serves three major strategic objectives for the France:
To maintain stability in the Middle East, the Persian Gulf and the Horn of Africa. A conflict ridden area but at the same time crucial for global security.
To maintain an operational capability near the important choke points: Straits of Hormuz and Bab-el- Mandeb and sea lines of communication along the Persian Gulf and Mediterranean Sea. These points are crucial for global energy imports and trade.
To act as a platform to project force in the greater Indian Ocean Region, with Abu Dhabi serving as French Indian Ocean Regional Command.
In Eastern Indian Ocean, France has eagerly enhanced its focus realizing increasingly clout of Asia and realizing its responsibility as a permanent member of UN Security Council. The 2008 French white paper on Defence and National security argued that France must move away from its traditional preoccupation with West Africa toward the Middle East and Indian Ocean and from there to East Asia. In a strategy document of 2009 French Prime Minister Francois Fillon declared that France has presence in every ocean and extensive marine areas under their jurisdiction. He also talked about returning France to its historic maritime role. In its 2013 White Paper France identified the rise of China as affecting the established "equilibrium of East Asia" The paper also talked about securing Indian Ocean as an European access point to Asia. With China's neighbours looking to arm themselves against China's assertiveness France offered them a helping hand and an opportunity to expand its naval arms to the region. The 2013 white paper also reemphasized France's role in the Indian Ocean reinforced by the development of privileged relations with India. As a committed player in security of the region the paper stated "For our country, the stability of Asia and freedom of navigation are diplomatic and economic priorities. Alongside its allies, France would, in the event of an open crisis, make a political and military contribution at the appropriate level." However this cannot be ignored that France has limited operational capabilities in the Eastern Ocean and East of Malacca. Thus France has depended on defence and security cooperation with various states in the region. It has also strengthened its links with Southeast Asia by signing strategic partnership with Indonesia, Singapore and Vietnam.
With regards to the Pacific Ocean, France also has significant islands and associated EEZs, 'archipelago of power' which require substantial permanent military forces. French possessions in Pacific are New Caledonia, Wallis and Futuna, French Polynesia and uninhabited Clipperton Island. New Caledonia hold 20-25 percent of World's nickel reserves therefore it is strategically important for France. Most of the South east Pacific is occupied by French Polynesia with a population of around 272,000. This includes 118 islands such as Tahiti; with an enormous EEZ of 4767,242 square km.
As for established regional structures in the Indian Ocean, France is the founding member of the Indian Ocean Commission established in 1982. It brings together Reunion islands with other independent island states of Comoros, Madagascar, Mauritius and Seychelles. France is also founding member of Indian Ocean Naval Symposium (IONS) established in 2008 and seeks to get full membership of Indian Ocean Rim Association (IORA). As for regional structures in Pacific, France is the founding member of South Pacific Commission, established in 1947. France has also been member of Western Pacific Naval Symposium from 1998 onwards.
Indian Imperatives of the Indo Pacific
Being the resident power and as a nation which considers Indian Ocean as its backyard Indo Pacific was a great opportunity to further its maritime interests. However the concept was propagated by US in the wake of China's rise, the acceptance of Indo Pacific in Indian strategy has been there for a long time. In 2004, Indian Maritime Doctrine alluded to "the shift in global maritime focus from the Atlantic- Pacific to Pacific-Indian". Therefore beyond the Indian Ocean, the Western Pacific has been identified as falling within the ambit of India's security interests. India considers the geographical expanse of Indo Pacific as through the east coast of Africa to the island nations in the Pacific Ocean. However with the rise of China and advent of 'Strings of Pearls' strategy India's embrace of the Indo Pacific has been much more potent. India's approach to Indo Pacific is exemplified by its evolving Look east Policy and ASEAN centrality. At The Shangri-la Dialogue of 2018 Indian Prime Minister shared major policy perspective of India on Indo Pacific. He focused on inclusiveness, openness and ASEAN centrality in the concept of Indo Pacific. Security in the region must be maintained through dialogue, a common rules-based order, freedom of navigation, unimpeded commerce, and settlement of disputes in accordance with international law. India supports a rules-based, balanced, and stable trade environment in the Indo- Pacific region. Further India has been an active participant in mechanism like Indian Ocean Rim Association, ASEAN Defence Ministers Meeting Plus, and Indian Ocean Naval Symposium etc. Further through Forum for India- Pacific Islands Cooperation (FIPIC) India is moving towards engaging Pacific Island countries. Economic imperatives have been at forefront of India's Indo Pacific Strategy. In security front it has entertained the concept of QUAD- a grouping of US, India, Australia and Japan but it has officially not come into fruition. India has embarked into security and logistics agreement with France that would allow it to access military bases in Djibouti, UAE and French Reunion Island.
India has been interested in building a naval facility in Seychelles' Assumption Island and entered into a bilateral agreement for the same in 2018, but the plan has faced some local resistance due to militarization fears. India's efforts have been praiseworthy but they do lack a solid security component against China due to weakness of India's defence forces and inability to project power in the oceans.
Indian Naval shortcomings
Indian Navy has aspired to become a 200 ship fleet since 2012 when it articulated its ambitions for the 15 year period. It was in congruence with India's plan of being a net security provider in the Indian Ocean Region. With the navy's doctrine and mission statement it felt like although ambitious the blueprint of future blue water navy was ready. The Defence ministries agreed on the plan albeit not commiting funds to it and deciding it on case to case basis from necessity to acquisitions on its own merits. Eventually the plan floundered and has been unachievable with successive governments failing to provide the means. Although India continues to be active in Indian Ocean Region it spends far less than its peers and competitors. Figures from 2017-18 indicate that India spends only 15 percent of its total military expenditure on its navy, far lower than its peers in the Quad. The United States leads the pack, spending nearly 30 percent of its military expenditure on its navy, while Aus­tralia and Japan spend nearly 25 percent and 23 percent respectively. Official numbers from China are hard to obtain, but reports indicate that China spends nearly three times as much as India on its military overall. The lack of expenditure on India's part has come at a time when navy has recognized the need to increase its capabilities. While India already has one commissioned carrier INS Vikramaditya and plans to commission a second, the INS Vikrant which has already faced delays and cost overruns. However when compared to India's actual expenditure on its navy, the ambitions are not matched by its spending. During 2017-18 Indian navy asked for $5.2 billion for its expenditure but was allocated only $2.9 billion. This under allocation meant that Navy would be able to achieve just its operational cost leaving no money for acquisitions or further modernization. As a result delay in building aircraft carriers like Vikrant or Arihant submarines which makes India unable to deter China in the Indo Pacific.
The lack of funds is also reflected in India's underutilization of strategically located Andaman and Nicobar islands. While India has built a tri service theatre command on the island to secure its interests in the Straits of Malacca, it continues to place limited assets on the islands and have used them only for logistics support. It is used as a logistics facility for planning and coordination for navy's deployment in East and Southeast Asia. India lacks in understanding that Andaman and Nicobar could be used as a true command to deepen collaboration and cohesion between India's three military services. It possibly hinders on India's plan to acquire P-8 platform as well as potential acquisition of Sea Guardian.
With the recent reduction in Navy's budget, procurement and modernization have been hit hard. The effect of this announcement is also felt in Indo Pacific region where questions will be asked about Indian Navy's ability to act as an important player. The self mandated regional role taken by Navy would not be backed by economic strength. India's regional diplomacy has revolved around capacity building of Indian Ocean littoral states. This has included transfer of hardware at no costs, training, maintenance and imparting maritime domain awareness. With paucity of funds and Indian navy unable to achieve its capability goals, its ability to support its maritime neighbours will be hindered significantly. In such a scenario it is quite likely that India is under danger of ceding maritime space to China and loses a measure of conventional maritime advantage against its traditional rival Pakistan. Until and unless India ties up with a major power in Indian Ocean it would be unable to deter China on its own naval capabilities.
According to Kanwal Sibal, India may have a major interest in Western Pacific; it should be underlined by the fact that it is an Indian Ocean power with enormous responsibilities to safeguard its coastlines, island territories, off shore economic assets and its EEZs. This has also bogged down India's ambitious targets for the Indo Pacific. The two vital choke points in Indian Ocean region: Strait of Hormuz and Malacca are of operational significance for Indian navy as they hold the key for international energy and trade routes. Besides India had experience of sea borne terrorists' threats which requires its coast guards and Navy to be always ready to address the situation. Piracy has also become a serious threat for commercial shipping in the Indian Ocean. Merchant vessels of many countries pass through Indian Ocean with Indian seafarers in them. Protection and rescue of these sea men in piracy infested waters is also one of the tasks of Indian Navy. Therefore Indian navy has been unable to maximize its efforts towards becoming blue water navy. Unfortunately there are no easy answers for the Indian Navy. Its need for the fleet of future is as real as lack of resources to attain it. There are not many options in present scenario. Either Navy has reassess its vision to match its capabilities and Indian Maritime Doctrine or it can actively take support of keen nations like France to overcome some of the shortcomings it faces in Indian Ocean Region.
Avenues of Cooperation
In October 2019 French President Emanuel Macron announced three pronged security partnership with India in Southern Indian Ocean against the backdrop of China's assertiveness in the region. Macron stated that India and France were sharing the analysis of joint maritime security in the Southern Indian Ocean, working on joint surveillance of the region and a possible deployment of Indian navy maritime patrol vessel in Reunion islands. In early 2020 France and India held a joint exercise in the Indian Ocean. First of its kind the two navies conducted joint patrols from Reunion Islands, the French naval base in the Indian Ocean. India has so far conducted Coordinated Patrols (CORPAT) only with its neighbours. The United States had made an offer for CORPAT exercise but India rejected it. It shows the confidence that France enjoys in Indian diplomatic circles is unparalleled. It is also because France is not overwhelming power like USA and as a middle power is more reliable. The divergence in definition of Indo Pacific between US and India and transactional approach of US- India dynamic has led India to search for other reliable partners. Moreover India's economically driven approach towards ensuring freedom of seas is appreciated by France. France has also encouraged India's growing role in policing the South West Indian Ocean against pirates. However France has catered to the fact that India acknowledges its legitimate interests in the IOR. India has also accepted France as a net security provider in the Indian Ocean Region. At the 2019 Shangri –La dialogue, French defence Minister Florence Parly articulation of new strategy of Indo Pacific emphasized on building links and joint actions under the umbrella of shared security. She also talked about engagement with ASEAN and IORA nations to expand and consolidate France's alliance system in the Indo Pacific. India and France are on the same page when it comes for concern and challenges in the region.
India's maritime presence in the Pacific islands is limited as the eastern fleet of Indian Navy is in Vishakapatnam. India has operations up to the Malacca Strait but not as far as Pacific islands. It would need another fleet in the Andaman and Nicobar islands to extend its reach to Pacific. At present India does not have presence in Pacific but diplomatically it has shown interest in South Pacific affairs by participating in Pacific Islands Forum since 2002. India also provided foreign aid to islands in the South Pacific by offering soft loans for infrastructural projects. France has extensive presence in South Pacific. The logistics agreement signed between India and France could prove fruitful for India in Pacific as France could help India in expanding its base in Pacific, culturally and strategically.
Benefits of the Alliance
France can truly benefit from evolving strategic relations with India. With a transactional dynamic with US and colonial hangover with UK, India would prefer France to be its long term ally. Closer relations with India and increased involvement in Indian Ocean will pave the way for France entry into ASEAN Regional Forum (ARF) through which it would be able to access Southeast Asian economies. This would help France diversify its relations and attain a special position in Indo Pacific as the only European power to do so. It would give France greater legitimacy in the ASEAN and hence strengthening Indo Pacific.
India on the other hand will benefit from ties with France as it's a partner that shares the values of multilateralism, pluralism and deterrence based policy. It also gains an ally which shares the same geographical construct of Indo Pacific. Relationship with France is also devoid of any domestic burden as since 1998 France support for India has bi partisan consensus. The joint patrols will prove to be additional security for India's maritime sphere. In addition a commitment to build a maritime surveillance system represents a practical and promising measure towards enhancing security in the Indian Ocean. It can help position India as a security leader in the region. India's decision to cooperate with France in the Indo Pacific would address its security needs and also fulfill security architecture for the Indian Ocean Region (IOR).
Limitations
France comes to the region with the claim that it is a resident power. Many experts in France believe that France has been giving away its influence in Indian Ocean to India. India's activism in the Western Indian Ocean is seen as encroachment on France's traditional sphere of influence. It tries to retain its influence and hence would be a little apprehensive about India's expansion in its overseas territories. It could turn out to be as transactional relation as of India's with US. France would like to retain its dominance in the South Pacific and might work on set principles to oppose China in the Indian Ocean. Secondly it is difficult for France to deal with Indian Civil- military bureaucracy. It has caused hindrance in the defense engagement of two nations. The amount of time taken by Indian establishment to conclude a treaty or arrangement baffles France. It could happen that France engages itself with other middle powers like Australia, Indonesia and form an equally formidable alliance. India had to take pro active role in the affairs of Indo Pacific to keep France as its major security partner.
Recommendations
The election Of Macron in France in 2017 brought a lot of enthusiasm in maritime engagement of India and France. After 2017 a number of high level dialogues held along the lines of maritime security. As a result maritime cooperation between India and France is likely to advance along multiple axes. Some of the future actions that could be taken are as follows:
Strengthening maritime domain awareness
In 2017 India and France signed a White Shipping Agreement during the second round of their maritime security dialogue in New Delhi. Such agreements allow nations to exchange information on commercial shipping and create a shared picture of movements at sea. With their respective strength in eastern and Western Indian Oceans New Delhi and Paris can benefit from more intensive exchange of naval intelligence. With the signing of Logistics Support Agreement between respective armies of India and France in 2018, it has become easy for India to access French bases in Indian and Pacific Ocean. It is one of the first steps in India's entry to the Pacific islands. France can engage India in joint exercises, humanitarian assistance and disaster relief efforts in the Indian and Pacific Islands thus expanding Indian Navy's reach.
Joint Military activity and multilateral cooperation
India and France could embark on Future military engagements in Western Indian Ocean and South Pacific. With coordinated patrols with France, India is now ready to guard sea lanes of communication beyond its reach. India could help France attain a member status in Indian Ocean Rim Association while France can help India in getting membership of various Pacific organizations and strengthen FIPIC.
Developing the Andaman and Nicobar Islands
As India wants to develop infrastructure in Andaman and Nicobar islands, it could engage with Reunion islands as sister islands of Andaman and Nicobar. Both these islands sit across key choke points: Malacca strait and entire coast of Africa and Mozambique Channel. India can get access to shores of Africa and provide support to French in Malacca strait to maintain free and open navigation and in turn develop Andaman and Nicobar as a hub to keep a check on Malacca Strait.
Delhi-Canberra- Paris Axis
President Macron in 2018 talked about a trilateral alliance to counter China. Delhi and Paris have real opportunity to extend their partnership to other countries and form trilateral. Australia is an ideal candidate for future cooperation in the Indo Pacific. As a fellow middle power Australia alone cannot check the overtures of China and its proximity to Indian and Pacific islands would make it a useful ally in the Indo Pacific. It is also the member of most Pacific and Indian Ocean organization thus helping India gain an avenue to Pacific.
Conclusion
India and France have formed a steady relationship in the past two decades. France has become a close partner of India like Soviet Russia was during Cold War. From supporting India for permanent seat in UNSC to providing India's nuclear demands France has taken an active role in India's rise in the region. A rare Anglo Saxon power to be not antagonized in India it has provided a privilege status to India in its imagination of Indo Pacific. As a major power it is accepting its responsibility in maintaining rule based order in the Indian Ocean. With US decoupling with the world France has been ready to be a net security provider in the region with help of other powers. India, an ambitious country with ambitious maritime policy is looking towards allies in deterring China from encroaching in Indian Ocean. For India it is a sovereignty battle of Indian Ocean which it is slowly losing to China. In absence of a strong defense force, collective security is the only way to maintain a rule based Free and Open Indo Pacific. Thus India- France Cooperation is crucial for the success of multilateral cooperation in the Indo Pacific.
References
C Raja Mohan, Darshana M Baruah, Deepening the India- France Maritime Partnership Carnegie India( 2018)
Isabelle Saint- Mezard, The French Strategy in the Indian Ocean and the Potential for Indo French Cooperation, RSIS Policy Report (2015)
David Scott, France's "Indo- Pacific" Strategy : regional power projection, Journal of Military and Strategic Studies, Volume 19 Issue 4 ( 2019)
Chinmoyee Das, India's Maritime Diplomacy in South West Indian Ocean, Journal of Strategic Security Vol 12, No 2 (2019)
Aman Thakker, A Rising India in the Indian Ocean Needs a Strong Navy, CSIS ( 2018)
Rajeswari Pillai Rajgopalan, What's behind the rising India- France maritime activity in the Indo Pacific? ORF (2020)
Rakesh Sood , Why France is a reliable strategic partner of India, ORF ( 2020)
Abhimanini Sawhney, India and France: A joint step forward, ORF( 2020)
Darshana Baruah, Sister Islands in the Indian Ocean Region: Linking the Andaman and Nicobar Islands to La Reunion, War on the Rocks ( 2019)
The pendulum gradually swings towards international engagement with the Taliban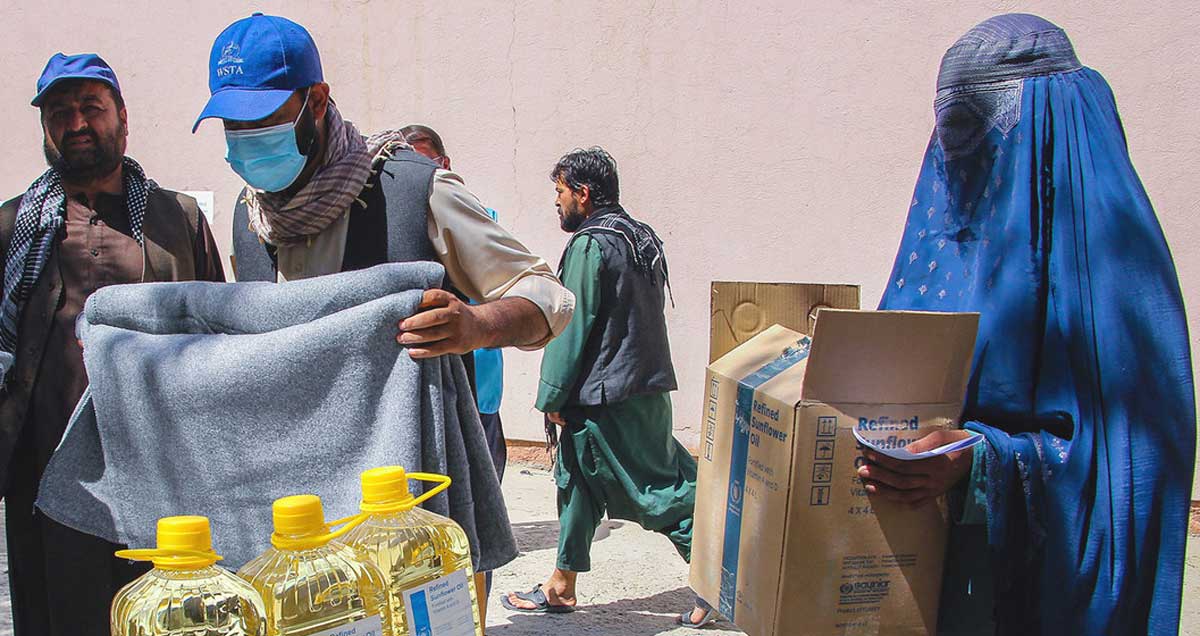 The Taliban and Pakistan, both viewed warily by the West and others in the international community, appear to be benefitting from mounting concerns about the humanitarian and security situation in Afghanistan.
The European Union, in a move that could put the United States in an awkward position, is close to reopening its mission in the Afghan capital and offering member states to use it as an operational base for their own diplomats.
The move would enhance European engagement of the Taliban but stop short of diplomatically recognizing the group as Afghanistan's new rulers. The Taliban government has yet to win recognition from anyone in the international community.
The EU, its member states, and the United States had moved their diplomatic missions to the Qatari capital of Doha in August as they evacuated Kabul in the wake of the Taliban takeover of the city.
European officials said a reopening of the EU mission was necessary to manage a €1 billion emergency humanitarian aid package.
The United Nations' World Food Program (WFP) and its Food and Agriculture Organization (FAO) said this week that some 19 million Afghans, or 45 per cent of the population, were experiencing "high levels of food insecurity." That number is expected to jump to 22.8 million between November and March unless immediate action is taken, according to a report that was just released by the two agencies.
Senior United Nations officials, including Secretary-General Antonio Guterres, said earlier that one million children were at risk of starvation and death. They said Afghanistan's poverty rate had soared and basic public services were on the verge of collapse. The crisis was worsened by the fact that hundreds of thousands of people had been made homeless as a result of recent fighting in the country.
A reopening of the EU mission in Kabul would effectively align Europe with US allies Qatar and Turkey, Pakistan, a troublesome friend, and America's rivals, China and Russia that all favour some degree of engagement with the Taliban and in most cases a lifting of US sanctions that have blocked the group's access to government deposits and assets abroad.
Chinese Foreign Minister, in his first meeting with the Taliban since the US withdrawal on Tuesday in Doha, called for the lifting of the sanctions, and pledged to help the group to "rebuild the country." China has repeatedly said it was willing to work with the Taliban but has so far refrained from taking concrete steps in that direction.
The reopening of the EU mission serves the Taliban's purpose not only as a breach in the group's difficulty in garnering international acceptance but also because it would extend doubts about the United States' 'over the horizon' counterterrorism strategy to the humanitarian and diplomatic realm.
The withdrawal from Afghanistan deprived the United States and its NATO allies of many of their on-the-ground intelligence and information-collection assets. It also means that US drones and aircraft when operating counterterrorism missions will have to fly long distances from 'over the horizon' facilities such as a US airbase in Qatar or naval vessels in Indo-Pacific waters.
One beneficiary of cracks in the international barrier erected around the Taliban may be Pakistan that has long been criticised for its alleged support of the Taliban.
Pakistan is like to earn brownie points for reportedly giving the Taliban intelligence and technical support in its fight against the Islamic State's South Asian affiliate, Islamic State-Khorasan. Much of the international community is concerned about the Islamic State but has been unwilling to engage with the Taliban to counter the jihadist group.
The Islamic State has since August launched scores of attacks on Taliban targets although its three most devastating bombings struck Kabul airport in August during the US evacuation and more recently two Shiite mosques in Kunduz and Kandahar. In doing so, the Islamic State has raised doubts about the ability of the Taliban to stabilise Afghanistan.
Pakistan would likely use a successful Taliban offensive against the jihadist group to push the need for others to also engage with the Taliban.
Pakistan and some other proponents of engagement partly pin their hopes for Taliban moderation on the fact that the group is increasingly populated by a generation that came of age during the US-led occupation but has yet to make its mark.
"Routinely portrayed as archaic and extreme by critics and opponents, the new generation of Taliban are in fact a product of their times: more open to the prospect of gradual social change than their forebears yet politically more militant; English-speaking but mistrustful of the West; well-read yet wary of free expression; keen to help their country move forward but defined by its past," said Afghan journalist Fazelminallah Qazizai.
Mr. Qazizai could well be correct. If he is, the Taliban have so far been unwilling to communicate unequivocally what their 2.0 means. Pledges on women's rights, including secondary and tertiary education, have yet to be fulfilled.
The Taliban botched an opportunity to inspire confidence when the leader of the notorious Haqqani network, acting Afghan interior minister Sirajuddin Haqqani, recently convened family members of Taliban suicide bombers to celebrate the actions of their loved ones.
Rather than apologising to the victims, Mr. Haqqani, who has a US$10 million bounty on his head because of his close ties to Al-Qaeda, told the gathering in Kabul's Intercontinental Hotel that was twice targeted by the group that the bombers' "sacrifices are for religion, for the country and for Islam." He said the Taliban would not have been able to fight the United States without the support of suicide bombers.
Mr. Haqqani may well have been catering to the Taliban's rank and file in a bid to prevent those who may object to gradual social change from defecting to the Islamic State.
If so, Mr. Haqqani was also communicating that the Taliban may for now be in a Catch-22 as they walk a fine line between maintaining some semblance of unity within their ranks and garnering the minimal international confidence needed to address Afghanistan's huge humanitarian and security problems.
After several postponements, the "Punjab Referendum Commission has announced to hold the "Punjab Independence Referendum on October 31, 2021. The Commission has been appointed by the US-based Khalistani separatist group Sikhs for Justice. The Commission" consists of "non-aligned direct democracy experts" who are to organise and hold a referendum on whether Punjab should be independent. The referendum will start in London on October 31 and then take place in other countries, including the US, Canada, Australia, and the region of Punjab, the commission stated.
Commission' chairman M Dane Waters, based at the University of Southern California clarified that the commission's role is to "help the SFJ conduct a referendum that is as consistent with international norms as possible". He added, 'Although a non-governmental and non-binding referendum, the result will be used as the basis for the Sikh community to request an official binding vote from the United Nations on establishing the Indian governed region of Punjab as an independent homeland for the indigenous people of whom Sikhs are the single largest group'. India is irked y the date of referendum, October 31, as on this date anti-Sikh riots, following Indira Gandhi's assassination by his body guards, erupted, leaving 3000 to 17000 Sikhs dead.
India fought tooth and nail to forestall the intended referendum. It sent a dossier to the British government blaming Pakistan and Paramjit Singh Pamma, "an ordinary criminal", for sponsoring the event. The UK rejected the request.
SFJ has promised help and assistance for those seeking visas to come to London to attend the rally. The organisation has booked rooms in a hotel in South all for participants travelling from outside the UK. From Britain's Green Party, which has a lone MP in Westminster, Caroline Lucas and George Galloway, a former MP and former broadcaster respectively, have registered their support for the rally. Lucas said, `Sikh people have a right to determine for themselves whether they want to establish an independent Punjabi state'.
Why India fears the non-binding referendum?
Indian High Commission has planned a counter demonstration at the same venue few hours before the 'Referendum 2020' rally. India is worried that the referendum would open wounds of 1984 anti-Sikh riots.
The riots resulted in genocide of thousands of Sikhs. Not only the Congress Party leaders like Sajan Kumar and Jagadish Tytler but also police colluded with the killers. India's then foreign minister and later prime minister Manmohan Singh said , 'If then home minister Narisamha Rao had paid to IK Gujarat's suggestion to call in the army, the 1984 Sikh riots could have been avoided'.(1984 Sikh riots could have been avoided if Narrasimha Rao had listened to IK Gujaral: Manmohan Singh, India Today December 5, 2019).
Desire for autonomy
Guru Gobind Singh asked Sikhs to adopt Khalsa way of life. At the gathering of 1699, Guru Gobind Singh founded the Khalsa Vani – "Waheguru ji ka Khalsa, Waheguru ji ki fateh". He named all his followers with the title Singh, meaning lion. He also founded the principles of Khalsa or the Five 'K's, kara, kirpan, kachha, kais, and kanga (a wrist bracelet, underwear, long hair and a comb). The five K's have spiritual connotation.
Sikhs have a long history of fighting repression. In 1973, Akali Dal put forward the Anandpur Sahib Resolution to demand more autonomy to Punjab. It demanded that power be generally devolved from the Central to state governments. The Congress government considered the resolution a secessionist document and rejected it.
Jarnail Singh Bhindranwale, a prominent Sikh leader of Damdami Taksal, then joined the Akali Dal to launch the Dharam Yudh Morcha in 1982 to implement the Anandpur Sahib resolution. Bhindranwale had risen to prominence in the Sikh political circle with his policy of getting the Anandpur Resolution passed. Others demanded an autonomous state in India, based on the Anandpur Sahib Resolution.
India used iron fist tactics to gag the demand. The high-handed police treated the protesters (Dharam Yudh Morcha) as ordinary criminals. The Sikh youth retaliated by starting an insurgency. By 1983, the situation in Punjab was volatile.
Operation Blue Star
It was launched (1 June) "to remove him and the armed militants from the Golden Temple complex. On 6 June Bhindranwale died in the operation. The operation carried out in the temple caused outrage among the Sikhs and increased the support for Khalistan Movement.
Indian prime minister Indira Gandhi killed
Four months after the operation, on 31 October 1984, Indira Gandhi was assassinated by her two Sikh bodyguards, Satwant Singh and Beant Singh. Public outcry over Gandhi's death led to the killings of Sikhs in the ensuing 1984 anti-Sikh riots.
Convictions
Very few people were punished. In Delhi, 442 rioters were convicted. Forty-nine were sentenced to the life imprisonment, and another three to more than 10 years' imprisonment. Six Delhi police officers were sanctioned for negligence during the riots. That month, the Karkardooma district court in Delhi convicted five people – Balwan Khokkar (former councillor), Mahender Yadav (former MLA), Kishan Khokkar, Girdhari Lal and Captain Bhagmal – for inciting a mob against Sikhs in Delhi Cantonment. The court acquitted Congress leader Sajjan Kumar. But, upom revision, he was sentenced to life imprisonment. In the first ever case of capital punishment in the 1984 anti-Sikh riots case death sentence was awarded to Yashpal Singh convicted for murdering two persons, 24-year-old Hardev Singh and 26-year-old Avtar Singh, in Mahipal Pur area of Delhi on 1 November 1984. Additional Sessions Judge Ajay Pandey pronounced the Judgement on 20 November 34 years after the crime was committed.
Investigations
Ten commissions or committees were formed to investigate the riots. But, most of the accused were acquitted or never formally charged. The commissions or committees include Marwah Commission, Misra Commission, Kapur Mittal Committee, Jain Banerjee Committee, Potti Rosha Committee, Jain Aggarwal Committee, Ahuja Committee, Dhillon Committee,
Narula Committee, and The Nanavati Commission, The most recent, headed by Justice G. T. Nanavati, submitted its 185-page report to Home Minister Shivraj Patil on 9 February 2005; the report was tabled in Parliament on 8 August of that year.
The Marwah Commission was appointed in November 1984. As Marwah was completing his inquiry in mid-1985, he was abruptly directed by the Home Ministry not to proceed further. The Marwah Commission records were appropriated by the government, and most (except for Marwah's handwritten notes) were later given to the Misra Commission.
The Misra Commission was appointed in May 1985; Justice Rangnath Misra submitted his report in August 1986, and the report was made public in February 1987. In his report, he said that it was not part of his terms of reference to identify any individual and recommended the formation of three committees.
While the commission noted that there had been "widespread lapses" on the part of the police, it concluded that "the allegations before the commission about the conduct of the police are more of indifference and negligence during the riots than of any wrongful overt act."
The Kapur Mittal Committee was appointed in February 1987 at the recommendation of the Misra Commission to enquire into the role of the police; the Marwah Commission had almost completed a police inquiry in 1985 when the government asked that committee not to continue. Although the committee recommended the dismissal of 30 of the 72 officers, none have been punished.
The Potti Rosha Committee was appointed in March 1990 by the V. P. Singh government as a successor to the Jain Banerjee Committee. In August 1990, the committee issued recommendations for filing cases based on affidavits submitted by victims of the violence; there was one against Sajjan Kumar.
The Jain Aggarwal Committee was appointed in December 1990 as a successor to the Potti Rosha Committee. The committee recommended the registration of cases against H. K. L. Bhagat, Sajjan Kumar, Dharamdas Shastri and Jagdish Tytler.
The Ahuja Committee was the third committee recommended by the Misra Commission to determine the total number of deaths in Delhi. According to the committee, which submitted its report in August 1987, 2,733 Sikhs were killed in the city.
The Dhillon Committee, headed by Gurdial Singh Dhillon, was appointed in 1985 to recommend measures for the rehabilitation of victims. Although the committee recommended ordering the (nationalised) insurance companies to pay the claims, the government did not accept its recommendation and the claims were not paid.
The Narula Committee was appointed in December 1993 by the Madan Lal Khurana-led BJP government in Delhi. One recommendation of the committee was to convince the central government to impose sanctions.
Khurana took up the matter with the central government, which in the middle of 1994, the Central Government decided that the matter did not fall within its purview and sent the case to the lieutenant governor of Delhi. It took two years for the P. V. Narasimha Rao government to decide that it did not fall within its purview.
The Narasimha Rao Government further delayed the case. The committee submitted its report in January 1994, recommending the registration of cases against H. K. L. Bhagat and Sajjan Kumar. Despite the central-government delay, the CBI filed the charge sheet in December 1994.
The Nanavati Commission was established in 2000 after some dissatisfaction was expressed with previous reports. The commission reported that recorded accounts from victims and witnesses "indicate that local Congress leaders and workers had either incited or helped the mobs in attacking the Sikhs". Its report also found evidence against Jagdish Tytler "to the effect that very probably he had a hand in organising attacks on Sikhs".It also recommended that Sajjan Kumar's involvement in the rioting required a closer look. The commission's report also cleared Rajiv Gandhi and other high ranking Congress (I) party members of any involvement in organising riots against Sikhs.
Role of Jagdish Tytler
In March 2009, the CBI cleared Tytler amidst protests from Sikhs and the opposition parties.
Concluding remark
At present the Sikhs are distraught by farmers' prolonged protest and pettifoggery among political leaders. Former Punjab chief minister Amarinder Singh' rivals remind him that Pakistani journalist Aroosa Alam, his sweetheart, is a Pakistani agent. Still, the referendum may gain momentum in future.
Did India invade Kashmir?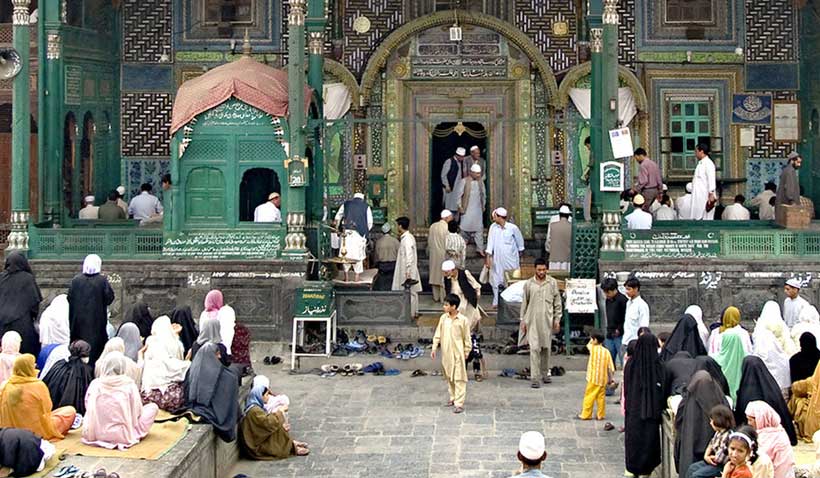 Pakistan has decided to observe 27th October as Black Day. This was the day when, according to India's version, it invaded the disputed Jammu and Kashmir State. India says that Pakistan had earlier entered a lashkar (irregular forces) into Kashmir on 22nd October. But, it is eerie that India never approached the International Court of Justice, as pointed out by Josef Korbel (the author of the Danger in Kashmir), or the United Nations (under Chapter VII of the UN Charter) to get Pakistan declared an aggressor. It approached the UN under Chapter VI of the UN charter (mediation). India's invasion of Kashmir is based on myths .
Myths
India claims that 'Maharaja Hari Singh signed the treaty of accession with the Indian Dominion on October 26, 1947'. As such, India was justified in marching invading Srinagar. . As for the 'accession instrument' argument, curious readers may refer to Alastair Lamb's 'Incomplete Partition, Kashmir – A disputed legacy 1846-1990', and 'Birth of a Tragedy'.
On the question of who the 'aggressor' was, the factual position is that India marched its troops into Kashmir without Maharajah's permission – a blatant act of aggression (Alastair Lamb, 'Incomplete Partition , Chapter VI: The Accession Crisis. Lamb concludes: 'According to Wolpert, VP Menon returned to Delhi from Srinagar on the morning of October 26 with no signed Instrument of Accession. Only after the Indian troops had started landing at Srinagar airfield on the morning of October 27 did VP Menon and MC Mahajan set out from Delhi from Jammu. The Instrument of Accession, according to Wolpert, was only signed by Maharaja Sir Hari Singh [if signed at all] after Indian troops had assumed control of the Jammu and Kashmir State's summer capital, Srinagar.
Lamb regards the so-called Instrument of Accession, 'signed' by the maharajah of Kashmir on October 26, 1947, as fraudulent. He argues that the maharajah was travelling by road to Jammu (a distance of over 350 km). How could he sign the instrument while being on the run for the safety of his life? There is no evidence of any contact between him and the Indian emissaries on October 26, 1947. Lamb points out Indian troops had already arrived at and secured Srinagar airfield during the middle of October 1947. On October 26, 1947, a further airlift of thousands of Indian troops to Kashmir took place.
The UN outlawed the 'accession'; the accession resolution, passed by the occupied Kashmir's 'constituent assembly' is void. Aware of India's intention to get the 'Instrument of Accession' rubber-stamped by the puppet assembly, the Security Council passed two resolutions, Security Council's Resolution No 9 of March 30, 1951, and confirmatory Resolution No 122 of March 24, 1957, to forestall the 'foreseeable accession'. It is eerie to note that the 'Instrument of Accession' is not registered with the United Nations. India took the Kashmir issue to the UN in 1948 under article 35 of Chapter VI which outlines the means for a peaceful settlement of disputes on Jammu and Kashmir State, not under Chapter VII dubbing Pakistan as 'aggressor'. India knew at heart that she herself was an aggressor.
In his books, based on Nehru's declassified papers, speeches and correspondence, Avtar Singh Bhasin debunked Nehru's perfidious failure to hold a plebiscite. In Chapter 5 titled Kashmir, India's Constitution and Nehru's Vacillation (pages 51-64) of his book India and Pakistan: Neighbours at Odd he makes a startling revelation. Nehru discarded Maharajah's and Kashmir assembly's 'accession'; in a letter dated October 31, 1947, addressed to the disputed state's prime minister, he shrugged off 'accession'. He said in the letter, 'after consideration of the problem, we are inclined to think that it [plebiscite] should be held under United Nations' auspices' (p. 28 ibid..). He reiterated in New Delhi on November 3, 1951, that 'we have made it perfectly clear before the Security Council that the Kashmir Constituent Assembly does not [insofar] as we are concerned come in the way of a decision by the Security Council, or the United Nations'(SWJ: Volume 4: page 292, Bhasin p.228). Again, at a press conference on June 11, 1951, he was asked if the proposed the constituent assembly of Kashmir 'decides in favourof acceding to Pakistan, what will be the position?' he reiterated, 'We have made it perfectly clear that the Constituent Assembly of Kashmir was not meant to decide finally any such question, and it is not in the way of any decision which may ultimately flow from the Security Council proceedings'. He re-emphasised his view once again at a press conference in New Delhi on November 3, 1951. He said 'we have made it perfectly clear before the Security Council that the Kashmir Constituent Assembly does not [insofar as] we are concerned come in the way of a decision by the Security Council or the United Nations'. Bhasin points out, 'at a press conference on July 24, 1952, when asked what the necessity of plebiscite was now that he had got [accession by] the Constituent Assembly, he replied "Maybe theoretically you may be right. But we have given them assurance and we stand by it. Bhasin points out Nehru made a 'tactical error', one 'of committing himself to the UN'.Accession documents are un-registered with the UN.
Concluding remarks
India's prime minister Modi cartographically annexed the disputed state, spurning the UN resolutions and the Simla Accord. Let India know that a state that flouts international treaties is a rogue state: pacta sunt servanda, treaties are to be observed and are binding on parties. Mushtaqur Rehman elaborated why Kashmir is the most dangerous place in the world (Divided Kashmir: Old Problems, New Opportunities for India, Pakistan and the Kashmiri People, 1996, pp. 162-163).No talks, no mediation. That is an open invitation to war, perhaps a nuclear Armageddon.