India and France partnership is an unexpected coincidence in the Indian Ocean Region. A former imperial power and an emerging nation hardly have converging interests, more so when it comes to maritime sphere. But India and France share a common trait of civilizational exceptionalism as both nations have exercised fairly independent foreign policy amidst a divided world. India is known to have a non aligned status in international politics while France has defied US decree numerous times despite being a security ally. In fact after the end of Cold War France was of the view that United States has turned into a hyper power. French discomfort with the unipolar system led it to embrace virtues of multipolarity after the end of Cold War. India too embraced multipolarity as the norm in its conduct of International relations. With shifting geopolitical priorities from Atlantic to Asia Pacific, France decided on India as a preferred partner in the Indian Ocean. It was one of the first countries to sign 'Strategic Partnership' agreement with India in 1998 during President Jacques Chirac's visit to India. Even before India's nuclear test in 1998, France was opposed to India's exclusion from global nuclear order and demanded rectification of the order. After the nuclear tests France showed a greater understanding towards India's security compulsions and embarked on resumption of strategic dialogues. The dialogues that began in 1998 has grown over years in field of nuclear, space, defence, cyber security, intelligence sharing and counter terrorism operations. Bilateral military exercises between the two countries started with naval exercise Varuna in 2001, followed by air forces in 2004 and armies in 2011. These exercises have become a regular affair since then.
Space cooperation is one of the earliest domains India and France have worked upon. The launch facility at Sriharikota was set up by French assistance. The Centaur and Viking rocket technologies were also shared to Indian Space Research Organization (ISRO) in the 1970s but Cold war constraints prevented further cooperation. Times changed after 1990s when CNES, French space agency and ISRO collaborated on Megha- Tropiques initiatives, a satellite mission for climate studies. Since the Strategic Agreement of 1998 India and France have worked on joint missions in space for meteorology, climate change and oceanography. In 2018 France and India concluded the Joint Vision for Space Cooperation.
In nuclear field France came to India's rescue in times of crises. After the US cut off the nuclear supplies for Tarapur in 1984 due to domestic reasons, France became the fuel supplier. After the Nuclear Suppliers Group waiver in 2008, India and France signed a civil nuclear cooperation agreement which provided the framework for French Extended producer responsibility reactors in India. An agreement was also signed between India and France for building six EPR nuclear reactors with total capacity of 9.6 GW at Jaitapur.
French Aircrafts have been part of Indian air fleet since the 1960s. In defence sector an agreement to build six Scorpene submarines in India with French assistance was signed in 2005. Short range missiles and radar equipments were also acquired subsequently. The Rafale Agreement also helped deepening ties between private defence sectors in both countries. Regular exercises between defense services have led to agreements on logistics support and intelligence sharing. In keeping up with this vision, India and France came up with Joint Strategic Vision for Cooperation in the Indian Ocean Region in 2018.
There has been a recent convergence of maritime interests of India and France. Like India, France has been worried about China's overtures in the Indian Ocean Region. With the advent of concept of Indo Pacific it became clear that interests of India and France lie in the cooperation. Fortunately both countries almost share the geographical concept of Indo Pacific i.e. from eastern coast of Africa to western coasts of America. French overseas territories in the Indian and Pacific Ocean provide it with second largest exclusive economic zone in the world. It has long maintained bases in Reunion islands and Djibouti and established another in Abu Dhabi in 2009. With economic and security dimensions at stake France has adopted for an aggressive response as stated in Joint Strategic Vision of 2018.
French Interests in the Indo Pacific
France has claimed to be a legitimate actor belonging to Indian Ocean Rim and Indo Pacific. Historically it has maintained a presence in the region either due to colonial possessions or to counter Soviet Russia's expansion. It has always emphasized that it is not an outside rather a resident power in the Indian and Pacific Ocean. France's presence in the region in the 21st century is also testament of the fact that it wants to become a middle power with global outreach. A middle power is a sovereign state that is not a great power but wields a large influence and international recognition. In a tussle of world domination between US and China, France is trying to leverage its position and offers an alternative arrangement to other middle powers of the region as its commitment to multipolarity. The vast distance of metropolitan France from western shores of Indian Ocean makes it impossible for France to secure the region unilaterally therefore it has been in search of multilateral alliances. Its commitments include respect of the international law, rule based order, open sea lanes of communication, combating piracy and terrorism etc.
France has also developed strong relations with many littoral nations of Indian Ocean to strengthen security of the region. Paris has established intense economic and defence relations with Gulf countries like UAE and Qatar and also with some Southeast Asian states like Singapore. It built strategic relations with China, India and Japan but eventually drifted away from China due to its aggressive policies in the Indian Ocean. Paris has acknowledged India's growing naval ambitions in the Indian Ocean and has found convergence of interests in its growth.
France has traditionally been focused on the Western side of Indian Ocean. It has recently formed an interest on the Eastern front as part of larger engagement with Asia. Indian Ocean provides two avenues of military interest for France. One is in the Southwest Indian Ocean and other in the Arabo- Persian Gulf. In the Southwest Indian Ocean France has sovereignty over its two overseas territories of La Reunion and Mayotte which together constitute a population of 1 million citizens. The French Southern and Antarctic territories are large maritime expanses of economic, strategic and scientific significance. Together they form an area of 2.6 million square kilometers and require maintenance of 1900 troops in the islands of Reunion and Mayotte. However these bases have to face some non-traditional security issues like illegal fishing, illegal migration and southward extension of Somali pirates. To overcome these challenges France has promoted maritime cooperation with other states of the region like Madagascar, Seychelles and big stakeholders like South Africa and Mozambique.
The second area of relevance for French military is Northwest Indian Ocean. With two major inter services bases in Abu Dhabi and Djibouti; France maintains a permanent military presence in the Persian Gulf and the Gulf of Aden. The presence of these two bases serves three major strategic objectives for the France:
To maintain stability in the Middle East, the Persian Gulf and the Horn of Africa. A conflict ridden area but at the same time crucial for global security.
To maintain an operational capability near the important choke points: Straits of Hormuz and Bab-el- Mandeb and sea lines of communication along the Persian Gulf and Mediterranean Sea. These points are crucial for global energy imports and trade.
To act as a platform to project force in the greater Indian Ocean Region, with Abu Dhabi serving as French Indian Ocean Regional Command.
In Eastern Indian Ocean, France has eagerly enhanced its focus realizing increasingly clout of Asia and realizing its responsibility as a permanent member of UN Security Council. The 2008 French white paper on Defence and National security argued that France must move away from its traditional preoccupation with West Africa toward the Middle East and Indian Ocean and from there to East Asia. In a strategy document of 2009 French Prime Minister Francois Fillon declared that France has presence in every ocean and extensive marine areas under their jurisdiction. He also talked about returning France to its historic maritime role. In its 2013 White Paper France identified the rise of China as affecting the established "equilibrium of East Asia" The paper also talked about securing Indian Ocean as an European access point to Asia. With China's neighbours looking to arm themselves against China's assertiveness France offered them a helping hand and an opportunity to expand its naval arms to the region. The 2013 white paper also reemphasized France's role in the Indian Ocean reinforced by the development of privileged relations with India. As a committed player in security of the region the paper stated "For our country, the stability of Asia and freedom of navigation are diplomatic and economic priorities. Alongside its allies, France would, in the event of an open crisis, make a political and military contribution at the appropriate level." However this cannot be ignored that France has limited operational capabilities in the Eastern Ocean and East of Malacca. Thus France has depended on defence and security cooperation with various states in the region. It has also strengthened its links with Southeast Asia by signing strategic partnership with Indonesia, Singapore and Vietnam.
With regards to the Pacific Ocean, France also has significant islands and associated EEZs, 'archipelago of power' which require substantial permanent military forces. French possessions in Pacific are New Caledonia, Wallis and Futuna, French Polynesia and uninhabited Clipperton Island. New Caledonia hold 20-25 percent of World's nickel reserves therefore it is strategically important for France. Most of the South east Pacific is occupied by French Polynesia with a population of around 272,000. This includes 118 islands such as Tahiti; with an enormous EEZ of 4767,242 square km.
As for established regional structures in the Indian Ocean, France is the founding member of the Indian Ocean Commission established in 1982. It brings together Reunion islands with other independent island states of Comoros, Madagascar, Mauritius and Seychelles. France is also founding member of Indian Ocean Naval Symposium (IONS) established in 2008 and seeks to get full membership of Indian Ocean Rim Association (IORA). As for regional structures in Pacific, France is the founding member of South Pacific Commission, established in 1947. France has also been member of Western Pacific Naval Symposium from 1998 onwards.
Indian Imperatives of the Indo Pacific
Being the resident power and as a nation which considers Indian Ocean as its backyard Indo Pacific was a great opportunity to further its maritime interests. However the concept was propagated by US in the wake of China's rise, the acceptance of Indo Pacific in Indian strategy has been there for a long time. In 2004, Indian Maritime Doctrine alluded to "the shift in global maritime focus from the Atlantic- Pacific to Pacific-Indian". Therefore beyond the Indian Ocean, the Western Pacific has been identified as falling within the ambit of India's security interests. India considers the geographical expanse of Indo Pacific as through the east coast of Africa to the island nations in the Pacific Ocean. However with the rise of China and advent of 'Strings of Pearls' strategy India's embrace of the Indo Pacific has been much more potent. India's approach to Indo Pacific is exemplified by its evolving Look east Policy and ASEAN centrality. At The Shangri-la Dialogue of 2018 Indian Prime Minister shared major policy perspective of India on Indo Pacific. He focused on inclusiveness, openness and ASEAN centrality in the concept of Indo Pacific. Security in the region must be maintained through dialogue, a common rules-based order, freedom of navigation, unimpeded commerce, and settlement of disputes in accordance with international law. India supports a rules-based, balanced, and stable trade environment in the Indo- Pacific region. Further India has been an active participant in mechanism like Indian Ocean Rim Association, ASEAN Defence Ministers Meeting Plus, and Indian Ocean Naval Symposium etc. Further through Forum for India- Pacific Islands Cooperation (FIPIC) India is moving towards engaging Pacific Island countries. Economic imperatives have been at forefront of India's Indo Pacific Strategy. In security front it has entertained the concept of QUAD- a grouping of US, India, Australia and Japan but it has officially not come into fruition. India has embarked into security and logistics agreement with France that would allow it to access military bases in Djibouti, UAE and French Reunion Island.
India has been interested in building a naval facility in Seychelles' Assumption Island and entered into a bilateral agreement for the same in 2018, but the plan has faced some local resistance due to militarization fears. India's efforts have been praiseworthy but they do lack a solid security component against China due to weakness of India's defence forces and inability to project power in the oceans.
Indian Naval shortcomings
Indian Navy has aspired to become a 200 ship fleet since 2012 when it articulated its ambitions for the 15 year period. It was in congruence with India's plan of being a net security provider in the Indian Ocean Region. With the navy's doctrine and mission statement it felt like although ambitious the blueprint of future blue water navy was ready. The Defence ministries agreed on the plan albeit not commiting funds to it and deciding it on case to case basis from necessity to acquisitions on its own merits. Eventually the plan floundered and has been unachievable with successive governments failing to provide the means. Although India continues to be active in Indian Ocean Region it spends far less than its peers and competitors. Figures from 2017-18 indicate that India spends only 15 percent of its total military expenditure on its navy, far lower than its peers in the Quad. The United States leads the pack, spending nearly 30 percent of its military expenditure on its navy, while Aus­tralia and Japan spend nearly 25 percent and 23 percent respectively. Official numbers from China are hard to obtain, but reports indicate that China spends nearly three times as much as India on its military overall. The lack of expenditure on India's part has come at a time when navy has recognized the need to increase its capabilities. While India already has one commissioned carrier INS Vikramaditya and plans to commission a second, the INS Vikrant which has already faced delays and cost overruns. However when compared to India's actual expenditure on its navy, the ambitions are not matched by its spending. During 2017-18 Indian navy asked for $5.2 billion for its expenditure but was allocated only $2.9 billion. This under allocation meant that Navy would be able to achieve just its operational cost leaving no money for acquisitions or further modernization. As a result delay in building aircraft carriers like Vikrant or Arihant submarines which makes India unable to deter China in the Indo Pacific.
The lack of funds is also reflected in India's underutilization of strategically located Andaman and Nicobar islands. While India has built a tri service theatre command on the island to secure its interests in the Straits of Malacca, it continues to place limited assets on the islands and have used them only for logistics support. It is used as a logistics facility for planning and coordination for navy's deployment in East and Southeast Asia. India lacks in understanding that Andaman and Nicobar could be used as a true command to deepen collaboration and cohesion between India's three military services. It possibly hinders on India's plan to acquire P-8 platform as well as potential acquisition of Sea Guardian.
With the recent reduction in Navy's budget, procurement and modernization have been hit hard. The effect of this announcement is also felt in Indo Pacific region where questions will be asked about Indian Navy's ability to act as an important player. The self mandated regional role taken by Navy would not be backed by economic strength. India's regional diplomacy has revolved around capacity building of Indian Ocean littoral states. This has included transfer of hardware at no costs, training, maintenance and imparting maritime domain awareness. With paucity of funds and Indian navy unable to achieve its capability goals, its ability to support its maritime neighbours will be hindered significantly. In such a scenario it is quite likely that India is under danger of ceding maritime space to China and loses a measure of conventional maritime advantage against its traditional rival Pakistan. Until and unless India ties up with a major power in Indian Ocean it would be unable to deter China on its own naval capabilities.
According to Kanwal Sibal, India may have a major interest in Western Pacific; it should be underlined by the fact that it is an Indian Ocean power with enormous responsibilities to safeguard its coastlines, island territories, off shore economic assets and its EEZs. This has also bogged down India's ambitious targets for the Indo Pacific. The two vital choke points in Indian Ocean region: Strait of Hormuz and Malacca are of operational significance for Indian navy as they hold the key for international energy and trade routes. Besides India had experience of sea borne terrorists' threats which requires its coast guards and Navy to be always ready to address the situation. Piracy has also become a serious threat for commercial shipping in the Indian Ocean. Merchant vessels of many countries pass through Indian Ocean with Indian seafarers in them. Protection and rescue of these sea men in piracy infested waters is also one of the tasks of Indian Navy. Therefore Indian navy has been unable to maximize its efforts towards becoming blue water navy. Unfortunately there are no easy answers for the Indian Navy. Its need for the fleet of future is as real as lack of resources to attain it. There are not many options in present scenario. Either Navy has reassess its vision to match its capabilities and Indian Maritime Doctrine or it can actively take support of keen nations like France to overcome some of the shortcomings it faces in Indian Ocean Region.
Avenues of Cooperation
In October 2019 French President Emanuel Macron announced three pronged security partnership with India in Southern Indian Ocean against the backdrop of China's assertiveness in the region. Macron stated that India and France were sharing the analysis of joint maritime security in the Southern Indian Ocean, working on joint surveillance of the region and a possible deployment of Indian navy maritime patrol vessel in Reunion islands. In early 2020 France and India held a joint exercise in the Indian Ocean. First of its kind the two navies conducted joint patrols from Reunion Islands, the French naval base in the Indian Ocean. India has so far conducted Coordinated Patrols (CORPAT) only with its neighbours. The United States had made an offer for CORPAT exercise but India rejected it. It shows the confidence that France enjoys in Indian diplomatic circles is unparalleled. It is also because France is not overwhelming power like USA and as a middle power is more reliable. The divergence in definition of Indo Pacific between US and India and transactional approach of US- India dynamic has led India to search for other reliable partners. Moreover India's economically driven approach towards ensuring freedom of seas is appreciated by France. France has also encouraged India's growing role in policing the South West Indian Ocean against pirates. However France has catered to the fact that India acknowledges its legitimate interests in the IOR. India has also accepted France as a net security provider in the Indian Ocean Region. At the 2019 Shangri –La dialogue, French defence Minister Florence Parly articulation of new strategy of Indo Pacific emphasized on building links and joint actions under the umbrella of shared security. She also talked about engagement with ASEAN and IORA nations to expand and consolidate France's alliance system in the Indo Pacific. India and France are on the same page when it comes for concern and challenges in the region.
India's maritime presence in the Pacific islands is limited as the eastern fleet of Indian Navy is in Vishakapatnam. India has operations up to the Malacca Strait but not as far as Pacific islands. It would need another fleet in the Andaman and Nicobar islands to extend its reach to Pacific. At present India does not have presence in Pacific but diplomatically it has shown interest in South Pacific affairs by participating in Pacific Islands Forum since 2002. India also provided foreign aid to islands in the South Pacific by offering soft loans for infrastructural projects. France has extensive presence in South Pacific. The logistics agreement signed between India and France could prove fruitful for India in Pacific as France could help India in expanding its base in Pacific, culturally and strategically.
Benefits of the Alliance
France can truly benefit from evolving strategic relations with India. With a transactional dynamic with US and colonial hangover with UK, India would prefer France to be its long term ally. Closer relations with India and increased involvement in Indian Ocean will pave the way for France entry into ASEAN Regional Forum (ARF) through which it would be able to access Southeast Asian economies. This would help France diversify its relations and attain a special position in Indo Pacific as the only European power to do so. It would give France greater legitimacy in the ASEAN and hence strengthening Indo Pacific.
India on the other hand will benefit from ties with France as it's a partner that shares the values of multilateralism, pluralism and deterrence based policy. It also gains an ally which shares the same geographical construct of Indo Pacific. Relationship with France is also devoid of any domestic burden as since 1998 France support for India has bi partisan consensus. The joint patrols will prove to be additional security for India's maritime sphere. In addition a commitment to build a maritime surveillance system represents a practical and promising measure towards enhancing security in the Indian Ocean. It can help position India as a security leader in the region. India's decision to cooperate with France in the Indo Pacific would address its security needs and also fulfill security architecture for the Indian Ocean Region (IOR).
Limitations
France comes to the region with the claim that it is a resident power. Many experts in France believe that France has been giving away its influence in Indian Ocean to India. India's activism in the Western Indian Ocean is seen as encroachment on France's traditional sphere of influence. It tries to retain its influence and hence would be a little apprehensive about India's expansion in its overseas territories. It could turn out to be as transactional relation as of India's with US. France would like to retain its dominance in the South Pacific and might work on set principles to oppose China in the Indian Ocean. Secondly it is difficult for France to deal with Indian Civil- military bureaucracy. It has caused hindrance in the defense engagement of two nations. The amount of time taken by Indian establishment to conclude a treaty or arrangement baffles France. It could happen that France engages itself with other middle powers like Australia, Indonesia and form an equally formidable alliance. India had to take pro active role in the affairs of Indo Pacific to keep France as its major security partner.
Recommendations
The election Of Macron in France in 2017 brought a lot of enthusiasm in maritime engagement of India and France. After 2017 a number of high level dialogues held along the lines of maritime security. As a result maritime cooperation between India and France is likely to advance along multiple axes. Some of the future actions that could be taken are as follows:
Strengthening maritime domain awareness
In 2017 India and France signed a White Shipping Agreement during the second round of their maritime security dialogue in New Delhi. Such agreements allow nations to exchange information on commercial shipping and create a shared picture of movements at sea. With their respective strength in eastern and Western Indian Oceans New Delhi and Paris can benefit from more intensive exchange of naval intelligence. With the signing of Logistics Support Agreement between respective armies of India and France in 2018, it has become easy for India to access French bases in Indian and Pacific Ocean. It is one of the first steps in India's entry to the Pacific islands. France can engage India in joint exercises, humanitarian assistance and disaster relief efforts in the Indian and Pacific Islands thus expanding Indian Navy's reach.
Joint Military activity and multilateral cooperation
India and France could embark on Future military engagements in Western Indian Ocean and South Pacific. With coordinated patrols with France, India is now ready to guard sea lanes of communication beyond its reach. India could help France attain a member status in Indian Ocean Rim Association while France can help India in getting membership of various Pacific organizations and strengthen FIPIC.
Developing the Andaman and Nicobar Islands
As India wants to develop infrastructure in Andaman and Nicobar islands, it could engage with Reunion islands as sister islands of Andaman and Nicobar. Both these islands sit across key choke points: Malacca strait and entire coast of Africa and Mozambique Channel. India can get access to shores of Africa and provide support to French in Malacca strait to maintain free and open navigation and in turn develop Andaman and Nicobar as a hub to keep a check on Malacca Strait.
Delhi-Canberra- Paris Axis
President Macron in 2018 talked about a trilateral alliance to counter China. Delhi and Paris have real opportunity to extend their partnership to other countries and form trilateral. Australia is an ideal candidate for future cooperation in the Indo Pacific. As a fellow middle power Australia alone cannot check the overtures of China and its proximity to Indian and Pacific islands would make it a useful ally in the Indo Pacific. It is also the member of most Pacific and Indian Ocean organization thus helping India gain an avenue to Pacific.
Conclusion
India and France have formed a steady relationship in the past two decades. France has become a close partner of India like Soviet Russia was during Cold War. From supporting India for permanent seat in UNSC to providing India's nuclear demands France has taken an active role in India's rise in the region. A rare Anglo Saxon power to be not antagonized in India it has provided a privilege status to India in its imagination of Indo Pacific. As a major power it is accepting its responsibility in maintaining rule based order in the Indian Ocean. With US decoupling with the world France has been ready to be a net security provider in the region with help of other powers. India, an ambitious country with ambitious maritime policy is looking towards allies in deterring China from encroaching in Indian Ocean. For India it is a sovereignty battle of Indian Ocean which it is slowly losing to China. In absence of a strong defense force, collective security is the only way to maintain a rule based Free and Open Indo Pacific. Thus India- France Cooperation is crucial for the success of multilateral cooperation in the Indo Pacific.
References
C Raja Mohan, Darshana M Baruah, Deepening the India- France Maritime Partnership Carnegie India( 2018)
Isabelle Saint- Mezard, The French Strategy in the Indian Ocean and the Potential for Indo French Cooperation, RSIS Policy Report (2015)
David Scott, France's "Indo- Pacific" Strategy : regional power projection, Journal of Military and Strategic Studies, Volume 19 Issue 4 ( 2019)
Chinmoyee Das, India's Maritime Diplomacy in South West Indian Ocean, Journal of Strategic Security Vol 12, No 2 (2019)
Aman Thakker, A Rising India in the Indian Ocean Needs a Strong Navy, CSIS ( 2018)
Rajeswari Pillai Rajgopalan, What's behind the rising India- France maritime activity in the Indo Pacific? ORF (2020)
Rakesh Sood , Why France is a reliable strategic partner of India, ORF ( 2020)
Abhimanini Sawhney, India and France: A joint step forward, ORF( 2020)
Darshana Baruah, Sister Islands in the Indian Ocean Region: Linking the Andaman and Nicobar Islands to La Reunion, War on the Rocks ( 2019)
India's G20 Leadership: Challenges and Opportunities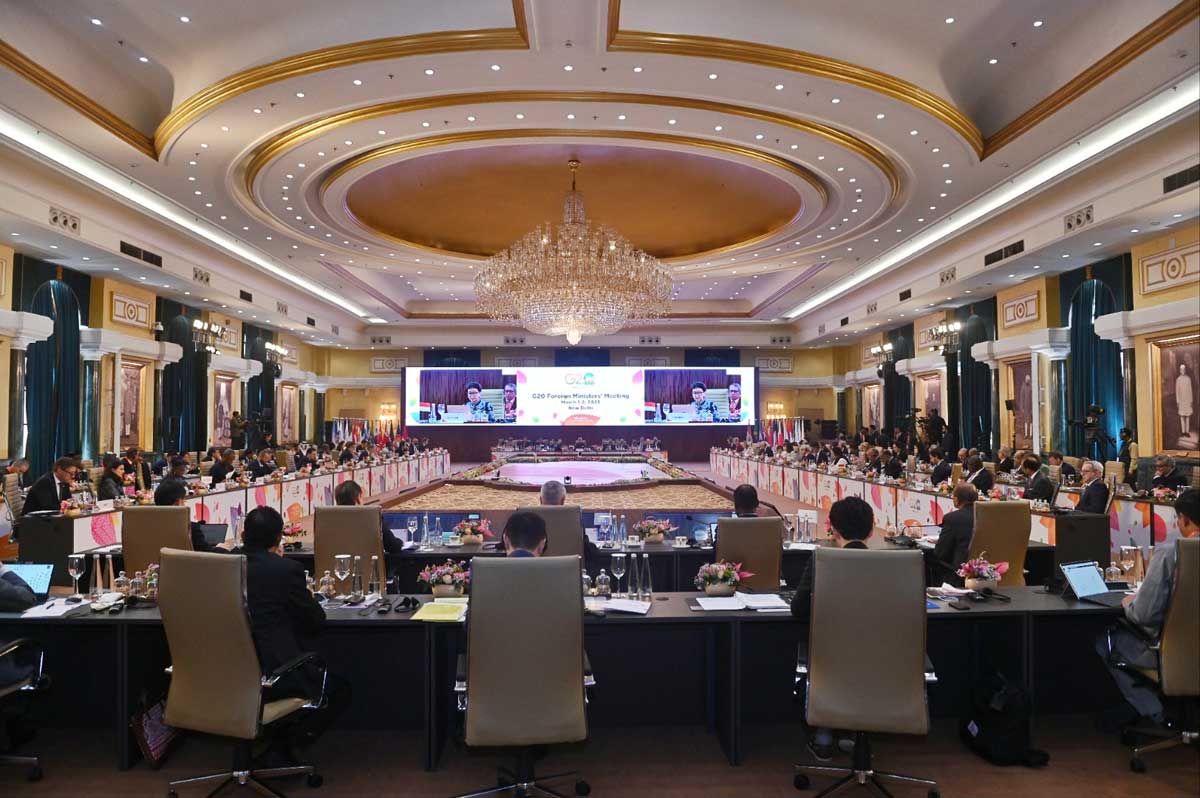 The global community has experienced significant disruption, since 2020, due to COVID-19 pandemic. The isolationist economic policies of several powerful Western nations, who drifted away from their erstwhile global approach during Covid-pandemic, compounded its profound impact on the global economy. The economic instability further exacerbated, owing to growing Sino-US rivalry, coupled with Russia-Ukraine conflict, having roots in their intensions to enhance their respective strategic interests in global arena. Despite these challenges, India was successful in shielding its economy from the effects of this disruption. Considering India's vast population and geographical diversity, this achievement assumes great significance. To India's credit, it not only managed the pandemic effectively, within its borders, but also selflessly extended assistance to other nations.
The assumption of G20 presidency by India in 2023 offers it a significant opportunity to prove its potential and commitment to global affairs in economic arena. In the recent past, the G20, a leading economic forum, that brings together the world's leading economies to discuss global economic issue, has been dominated by the Russia-Ukraine conflict, overshadowing the grave concerns on contemporary issues, including climate change, poverty, proliferation of nuclear weapons and Supply chain problems amongst others. It cannot be gainsaid that neglect of such issues has gravely affected the economies of Global South, of which India is a key player. India's renewed pragmatic foreign policy helped it to take this issue with the Western powers during regular bilateral exchanges/mini-lateral forums.
India's global footprint expanded under the assertive foreign policy pursued by Prime Minister Narendra Modi. It is evident in India's proactive engagement with various multilateral forums, including I2U2 (Israel, India, US &UAE), the QUAD (India, Japan, US and Australia) and the SCO. Simultaneously, India's increasing vocal approach of raising its concerns with the Western powers and aligning itself more closely with the Global South, further yielded the desired outcomes. India has the chance to play an important role in strengthening global architecture and governance on major international economic issues, as it takes the lead in shaping the G20's priorities.
As an exhibition of inclusivity as well as in conformity with India's G20 motto ''One Earth, One Family, One Future'', India, ahead of G20 Finance Ministers and Foreign Ministers meet, organized (January 12) the 'Voice of Global South Summit', to ensure the concurrence of Global South states on relevant issues. It showcases India's responsible and effective leadership for the Global South, in addressing their concerns. PM Modi has often reaffirmed that India's G20 agenda will be inclusive, ambitious, decisive, and action-oriented. In the prevailing state of global disorder, India is well-positioned to take the challenge of bringing the international actors, together, India's persistent goodwill and deft diplomacy are key tools in helping it accomplish this objective. India emerges as a natural mediator because of its cordial relations with the majority of G20 nations and allows it to gently push forward the states in disagreement towards a consensus and jointly work towards a better world.
The global community is confronted with complex and sensitive challenges that needs a nuanced approach. Fortunately, India is uniquely positioned to initiate discussions on a range of issues, including nuclear weapons usage, the role of Nuclear Non-Proliferation Treaty (NPT) and need to revisit the existing economic system. In the backdrop of rising tensions between global players and receding democracies across the world, India's potential to prioritize human security over military security and promote democratic values cannot be gainsaid, particularly owing to its ancient traditions and pursuance of Gandhian ideology.
With regard to the recently held G20 foreign ministers meeting, there was a certain degree of optimism over the joint communique, however, some observers who ardently follow the geopolitical developments with critic's eye were even ready to accept the fact that there may not be any desired outcome from the event. As anticipated, the G20 Foreign Ministers' meeting failed to forge consensus on a joint communique. The failure is attributed to the sharp differences between Russia-China camp and the US-led West camp over Russia-Ukraine war. However, despite all the constraints, India as the Chair of the meet was able to garner a major achievement by getting the ministers to come up with an 'Outcome' document. It was the first ever document/statement exhibiting that the group had achieved consensus on broader issues. Washington, marking its calibrated step forward, backed Delhi's statement as a product of consensus on a variety of issues, which was put out by India, as the G 20 Chair.
India's foreign minister S Jaishankar clarified that there was consensus on 95% of the issues except on two paragraphs, related to the Russia-Ukraine conflict. In this backdrop, India can pat itself in succeeding to bring out an outcome document from a forum that hosts major international players, entangled in many contentious issues, while simultaneously vouching for the concerns of the Global South. Meanwhile, India diplomacy ensured to utilize the event for engaging in bilateral/mini-lateral meetings with the leading powers viz. US, China, Russia as well as the QUAD. Resorting to its full diplomatic clout, India took initiative to bring close the polarized powers and make them understand each other's concern to find a common ground.
The questions were constantly being raised over the effectiveness of G-20 forum mainly attributed to its repeated failure to forge a consensus over a particular conflict at the cost of neglecting the other broader issues pertaining to the Global South. This scenario may prompt developing economies to skip the forum and vouch for more assertive alternative framework. For India, it is crucial that despite the existing differences, it continues to work, ahead of the annual meeting (September 2023) of G20 leaders, towards bringing all the member States on the same page. The first step towards achieving this goal may be to engage all member nations in constructive dialogue to understand their concerns and reach out to the countries, having different perspectives. This exercise will certainly help India, identify areas of common ground and make efforts to work jointly towards developing mutually beneficial solutions.
The shared values and interests of the G20 nations should be the driver of Indian initiatives as G-20 Chair. It is a fact that all member nations share a commitment to promoting economic growth, job creation, and poverty reduction, despite existing differences over few issues in line with their strategic interests. The focus on common goals can help India, build consensus on important issues and promote cooperation among member nations.
India, enjoying the status of, a leader in the global South can leverage its position, to promote greater engagement and cooperation among G20 nations. India has successfully overcome the developmental challenges and pursues an exclusive approach towards issues being confronted by the developing countries. It can offer to share its experiences and knowledge to curtail the gaps between developed and developing economies by forging better understanding and cooperation.
India, certainly faces a daunting task to bring together all the G20 member States on a common platform with shared goals and benefits, but India can ill afford to ignore the challenge to promote economic growth and development among member countries. In order to realize desired outcome from its presidency of G20, India should persist with its engagement in constructive dialogue through multilateral forums/platforms along with initiatives, which could help promote global economic cooperation. It needs to highlight the shared values and interests and push aside the contentious issues, adversely impacting the economic progress. The International Monetary Fund (IMF) and the World Trade Organization (WTO) as global Institutions play a crucial role in harnessing global economic growth and stability. India, in collaboration with G20 nations, should continue its efforts to further strengthen such global institutions and maintain their identity as key tools, in fomenting economic progress.
Pakistan: Not a Rebirth but a Suicide of a Nation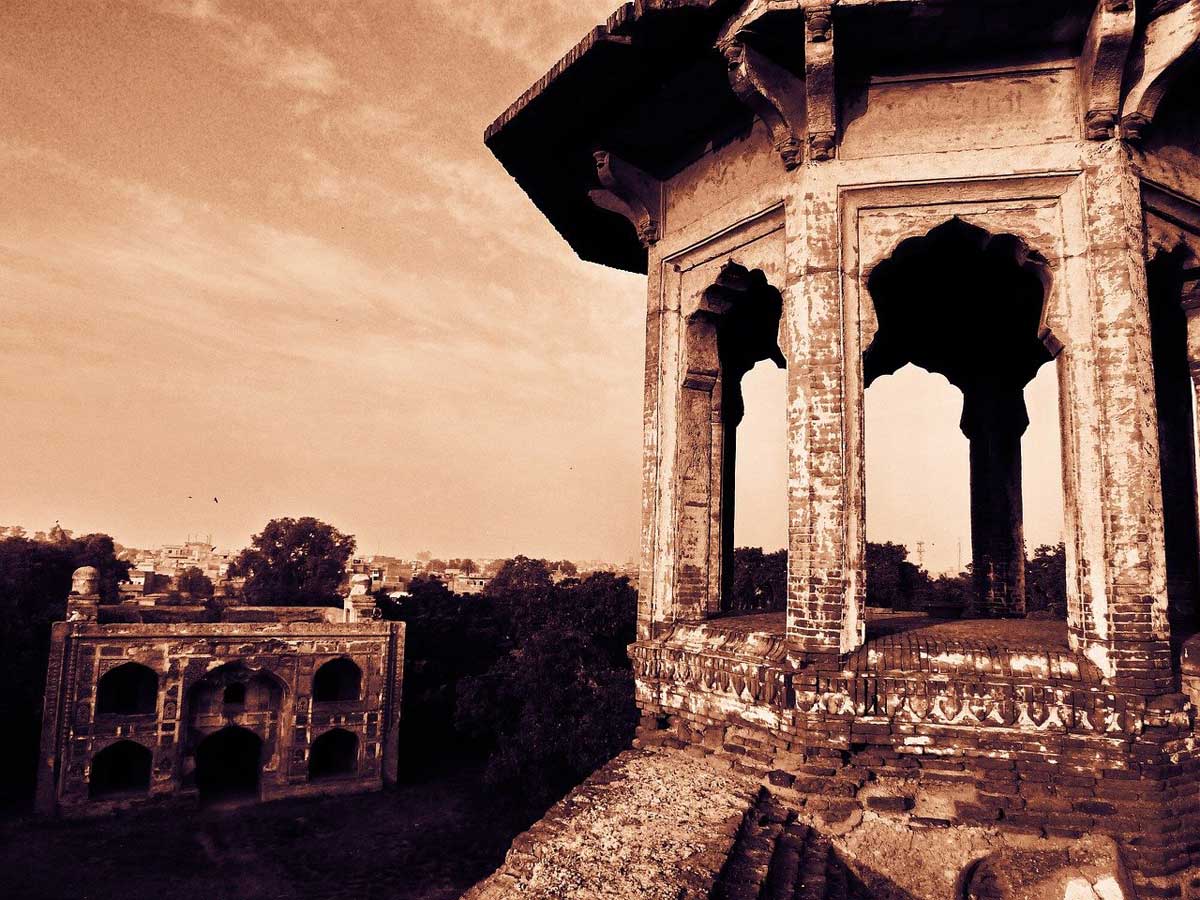 Pakistan as a country, already on life support is in critical need of insane asylum-style electric shock therapies, stripped-naked mud baths, and deep isolation to finally understand its deplorable standings in the world.
The hopelessness and the dumb-mindedness in tackling their national survival issues lingering on the eve of being totally destroyed are still un-deciphered. The national intelligentsia like a basket case of large-scale incompetency dangles, while establishment and judicial in control of corrupt powers like a Netflix series for the last 500 days for the world to witness a real-time collapse of a nation and a slow death.
Nevertheless, already imprisoned minds are sending Imran Khan to prison, while already dead ideologies trying to kill him. If Imran Khan lives the corrupt opposition will simply die, but if Imran Khan dies, the corrupt opposition will die but very slowly and very surely. The pyramid of corruption-climax has been made visible although the nation is suffocating while passing through the eye of the needle, still unable to destroy it.
Gravely the 1000 bold narratives from the new legendary warrior Imran Khan are still not clear enough for the establishment and judicial to recognize the truth, like dumb and blind, the top leadership like a python of darkness only slithers deeper into its own hole. The current establishment is so weak on moralistic wisdom that it cannot appreciate or deserve a country with its rich resources and the hidden powers of its citizenry. Dead or alive Imran Khan has already carved his position in history, while the darkness of Pakistan still hiding face in unknown dungeons of stolen wealth.
When a nation, like an open book, visible with mountains of corruption, valleys of incompetence, and rivers of stolen assets drained to cripple the country, crosses the redlines of treachery and treason, it calls for a final revolution against the establishment and corrupt society leading the nation.
The systematic demise of a nation in open public like the historic video game destructions of much richer and more powerful nations of the recent past, Pakistan is being imploded. Like a great chess game, because when the nation easily available as mad, the country an insane asylum while the one who flew over the cuckoo's nest is now a new symbol of freedom from corruption, nevertheless, a great opportunity but already missed over a decade by such a foolish nation, only leaves such deplorable options.
The tragedy of Pakistan; It is not a rebirth of a nation, which already took place 70 years ago; this is the suicide of a nation in slow motion, curated and nurtured by the global corrupt order of perpetual corrupt rule, all in synchronized actions, where the python of corruption keep swallowing its tail and never stops.
It is not an economic collapse, it is a moralistic collapse cooked slowly and seasoned for several decades, it is not the failure of education as it was only incompetency labeled as advanced education, there were no skills, there was no learning of civility and rule of law, but degrees for the walls, for the grand order of subservient.
Now, if the new warrior leader is gone, the movement will slowly die, but the corrupt opposition is now marked for life. If the leaders gain control, the real war of competency will start. It is incompetency that creates corruption over time; it is the corruption that destroys nations over time. The newly awakened nation needs a brand new global age of expertise and talent. Destroy incompetency to destroy lingering corruption.
It is a collapse of humanity, the jailed, the broken and the assassinated, the sufferers and the victims of corruption, all those one days may rise, like so often during the last millennia, humankind stood up to tyranny and flipped a new page. Long live revolutions
It is not the new funding, only wisdom, and faith that can save the nation, money is only fuel over the fire to allow more corruption to fortify itself. Accept failures boldly and strip naked incompetency forcefully and rebuild a new nation on old graveyards but all on merits but must find the darkness of the nation and kill the python of corruption. It is now life and death struggle, it is only courage and faith that will win. The rest is easy
Pakistan's relation with Muslim Countries during Zulfiqar Ali Bhutto Period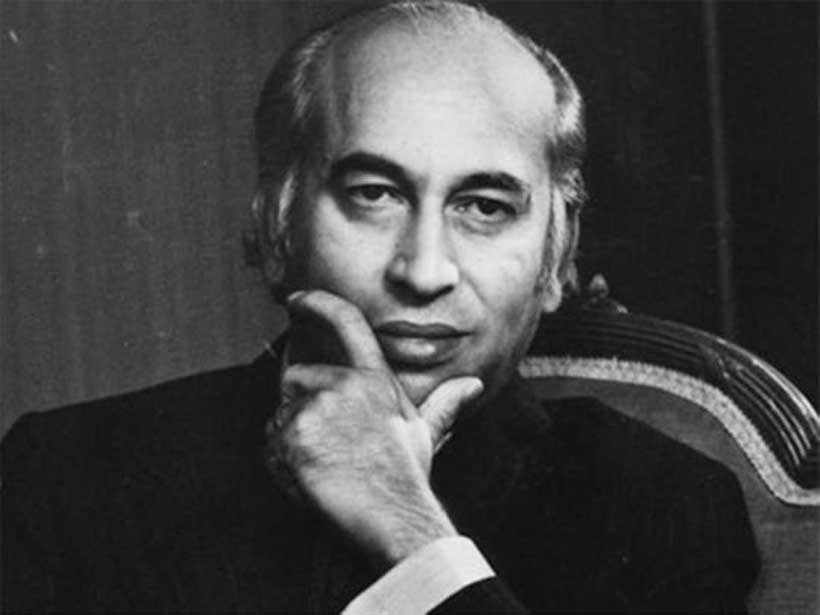 14 August 1947 marked the emergence of a new Islamic state on the world map for the Muslims of Indian Sub-continent. The foundation of this state lies on the religious grounds. Religion became the compelling force behind the creation of Pakistan. As the founder of this state Quaid-e-Azam mobilized Muslims on the name of religion to get their separate state to live freely. But the motive of Quaid was to establish a secular state for Muslims. After partition religious factor did not fade away in the politics. Ulema of the country kept trying to use religion for political motives. But until Quaid was alive, he did not allow any religious interference in the politics. But Jinnah did not long survive the birth of Pakistan, and the government quickly came under pressure from the ulema to give the new nation a more Islamic character. After the demise of Quaid-e-Azam, Liaqat Ali Khan could not control the interference of religious scholars. First objective resolution which Liaqat Ali Khan presented showed the evident influence of religious in politics. So, the upcoming governments after Liaqat Ali Khan either military or civilian government could not block the religious interference. The constitution of 1956 declared name of the country as "Islamic Republic of Pakistan". Other than these factors Pakistan always remain on the fore fronts for supporting the oppressed Muslims in all over the world. The influence of religion can also see in the Muslims of sub-continent before partition. They have religious sentiments with not only the Muslims of sub-continent but with the Muslims of all over the world. They supported the Palestinian Muslims and raised voice in Support of them. There also started khilafat movement in sub-continent in the Support of Caliphate of Turkey. After partition, Pakistan remained active in freedom struggle of many Muslim states Bosnia, Indonesia, Afghanistan, Libya, Morocco to name a few. First as the Muslims of united India and then independent Muslim state stand for Muslims rights.
Islamic ideology becomes an important determinant in making of foreign policy of Pakistan. The former governments of Ayub Khan and Liaqat Ali khan made their foreign policy more inclined toward the western countries. But with the change of government the foreign policy of the country also changed. Loss of East Pakistan in 1971 was one of the major reasons behind the change in foreign policy of country. Bhutto diverted the principle of foreign policy of Pakistan from western counties toward Muslim countries of Central Asia, Gulf states, and Middle Eastern countries. Bhutto served in government during the Ayub era as foreign minister, and he was against the Ayub pro-western policy. He claimed that when he was foreign minister all Muslim nations supported Pakistan during its 1965 war with India. He started making strong relations with Muslim countries including Saudi, Turkey, Iran, Iraq, Libya, Oman, Afghanistan, Kuwait, and many other. As an economically under-developed state, Bhutto wanted to expand the sources of economic aid for our country. The relation with Muslim world were on ideological basis but it also proved beneficial in material terms including economic, and defense assistance. This paper will briefly explain and analyze the Pakistan's diplomatic relations with Muslim world under Bhutto government and the bearings of that relations.
Zulfiqar Ali Bhutto served in office first as president and then as prime minister from December 1971 to 1977. In the political history of Pakistan, Bhutto is remembered for his charmistic and diplomatic characteristics. He is considered as wise politician as he knows how to turn any event in his own favor. Same is the case with the event of separation of East Pakistan. This 1971 loss proved a turning point in the politics of Pakistan. He viewed this event as betrayal from the west as west neither intervene to stop war nor it was able to secure territorial integrity of Pakistan. This event changed the geopolitical situation of Pakistan. He used succession of East Pakistan as opportunity to invoke element of pan-Islamism in foreign policy. He wanted to create Third world order of Muslim countries. He believed in close affinity with Muslim nations. He introduced the policy of bilateralism. The ideology of Bhutto regarding foreign policy principles includes "evolution of bilateralism, Third World mobilization through the creation of a new economic order, criticism of nuclear proliferation and establishment of special relations with the Muslim countries of the world on the bases of pan-Islamism." He raised his voice for the issues which Muslims were facing all around the world. He visited different Muslim countries soon after he came into power. He did not appoint any foreign minister. He himself assumed the office of foreign minister ship. This increasing relation with Muslim world also had psychological impact on the nation. It boosted the morale of deprived nation of Pakistan. These relations also gave Pakistan economic benefits. Saudi Arabia, Turkey, Libya, Iran, Iraq, and UAE provide economic assistance to Pakistan. Foreign relation with different Muslim nations were not remained smooth. There were ups and downs in the relations with Muslim countries. There were happened changes in the policy toward Saudi, Turkey, Iran, and Iraq. Geographical factor, economy, and security interests were the few factors which had influence on changing patterns of foreign policy.
There happened some important event during the era of Bhutto government which changed the Pakistan's image at international level. Pakistan was seemed like the fort of Islam. It raised voice at international level for the liberation of Muslims struggling in different parts of the world including Palestine, Libya, Kashmir and highlighted Arab-Israel issue. This made Pakistan the stronghold of Muslim nations. The other important event was second Islamic Summit which was organized by Bhutto in Feb 1974 in Lahore. This event boosted the importance of Pakistan among the Muslim countries. This summit was attended by heads of almost thirty-two Muslim states. In this summit different issues were discussed including Arab-Israel issue, oil embargo by Arabs, and many agreements were made to improve trade relations, and to provide economic and defense aid to the under-developed and developing countries. In this summit Pakistan recognized the government of Mujib-ur-Rehman in Bangladesh. This summit enhanced the relations of Pakistan with Muslim countries. The other important event during Bhutto time was Iranian revolution which change the discourse of relation between Muslim countries. This revolution impacted Pak-Iran relations and impacted relations with Saudi. Bhutto was credited for his policy of nuclear program. He named it Islamic bomb to get Support from Islamic countries. He once said that, if necessary, Pakistani would eat grass to produce the bomb to show the seriousness and need of making nuclear bomb. To make development in Pakistan's Nuclear program, he wrote: "We were on the verge of full nuclear capability when I left the government to come to this death cell. We know that Israel and South Africa have full nuclear capability. The Christian, Jewish and Hindu civilizations have this capability. Only the Islamic civilization was without it, but that position was about to change."
Makah and Medina are remained a source of close affiliation of Muslims with Saudi. In the start of Bhutto era, the relation between two countries were not fruitful. As Bhutto belonged to Shia school of thought and Saudi has majority of conservative suni. This was the main reason behind the unpleasant relation between two countries. Bhutto did his best to warmer relation with Saudi. Pakistan established relation with Saudi at both religious and political levels. His policy of Islamic socialism, and nationalization policy changed Saudi's attitude toward Bhutto's Pakistan. There was established two-way relations. At economic level, Saudi provide economic assistance for several developments in Pakistan after the loss of East Pakistan. Trade facilities were increased. Pakistan exported rice, cotton, fabric, and other essentials to kingdom. Saudi provided cash transfer to Pakistan when its foreign currency reserves were low. At defense level, both signed defense agreements. Saudi provided funds for strengthening its military as after 1971 loss Pakistan's military was weak. Pakistan army was sent to Saudi for training of their corps. Pakistan provided them with training opportunities. Military units of Pakistan also stationed in Saudi. There were exchange of visits between both countries. Bhutto visited Saudi four times. King Khaled of Saudi also visited Pakistan in 1976. The famous "King Faisal Mosque" was completed with the funds provided by Saudi. The 1974 second Islamic Summit hosted by Pakistan in Lahore in which more than thirty Muslim countries took part. This summit was hosted with the assistance of King Faisal of Saudi. Saudi was also present in it. In this summit Arab-Israel issue was discussed. Saudi provided funds for establishment of many religious institutions including Ahl-e-Hadith, Deobandi madrassas and funded already existing religious institutions. These institutions also got funds from private sources. Iranian revolution based on Shia school of thought considered as major event in changing policy of Saudi. Iranian revolution was like a threat to Saudi and Sunni ideology. Therefore, Saudi increased their funds to anti-Shia organizations and institutions. Pakistan also got funds on the name of Islamic Bomb. The collective amount of economic aid received from Saudi during 1970s was almost 130 to 140 million dollars.
In 1964, Pakistan signed RCD pact with Turkey, and Iran during Ayub government. This pact strengthened the relation between Pakistan and Iran. Iran is also an Islamic state. Pakistan moved forward to make good relations with Iran. Iran also had interests in Pakistan. Fear of Soviet expansion and Arab radicalism also kept the imperialistic regime of the Shah fully occupied. Pakistan has strategic location which impacted the security of Iran. As after the loss of east Pakistan, West Pakistan was militarily weak which was threat to national security of Iran. It provided military and economic aid to Pakistan for developing its military. After the British left South Asia, Iran wanted to become regional power. It started building up its regional power following the oil embargo of 1973. This change in regional power proved beneficial for Pakistan and so, it supported Iran. The collaboration between both countries increased. Both countries helped each other in normalizing their relations with rival countries. Iran helped in normalizing Pakistan's relation with Afghanistan. As Iran has security threat from US and Arab states, Pakistan helped in normalizing its relations with Arab states. At economic level, Iran provided financial and economic assistance to Pakistan. It provided loan of almost 730 million dollars. The trade between both countries also flourished and increased four times. The relation between both countries were smooth until the Iranian revolution. This revolution marked the shift in foreign policy of the country. Iran joined non-align movement and tried to dissolve RCD, but Pakistan wanted to save it. This revolution weakened the Pak-Iran relations.
Afghanistan is a neighboring state with Islami ideology. After joining the office, Bhutto visited Afghanistan three weeks later. This visit was aimed at establishing good relation between both countries. In the start of Bhutto government, the relation between two countries was not healthy. Bhutto visited Afghanistan after coming into power to discuss the territorial issues between two countries. Iran helped in improving the relation between both countries. It provided two billion dollars for economic and development aid to Afghanistan for improving relations. After the coup of 1973, Sardar Muhammad Daud came to power. Bhutto went quickly to recognize the new government of Afghanistan. He offered friendship to M. Daud, but the relation remained unhealthy. M. Daud was remained the leading force behind the Pakhtunistan. During 1972 to 1973 Afghanistan faced worst drought. Pakistan provided with drought relief to Afghanistan. Pakistan provided trade facilities to Afghanistan. In the earth quick of 1976, Pakistan again provided relief supplies to Afghanistan. Famine and earth quick damaged Afghanistan severely. This changed the attitude of M. Daud toward Pakistan. He developed receptive attitude toward peace struggles of Pakistan. Both countries signed agreement of non-interference on June 10, 1975. There were exchange of visits in 1976.
There were many other Muslim states which includes Libya, Turkey, Kuwait, Oman, Iraq, Egypt, Bangladesh, UAE, Gulf States, and Syria to name a few. All these states directly and indirectly affected Pakistan politics. Bhutto visited all these states in 1972 aimed at establishing direct relations with Muslim states. The policy of bilateralism was adopted by Bhutto. Pakistan had number of economic and defense agreement with these countries. Pakistan provided military training and technical assistance to these countries Iraq, Oman, Saudi, UAE, and Kuwait. Pakistan had good relationship with Muammar Qaddafi of Libya. It provided financial assistance for the rebuilding of Mirage Fighter Aircraft. But relation between Libya and Pakistan could not last long due the Shah of Iran. Gulf states are rich in oil. 60% of the world oil resources are present in Gulf states. After the independence from Britain, they looked toward Sunni, non-Arab Pakistan for the security of their territory. Defense agreements were increased with Gulf States. Turkey is a Muslim state but a secular form of government. Pakistan had signed defense agreement with Turkey before Bhutto government which was known as RCD. Pakistan for its part has received steadfast Turkish support on the Kashmir issue and some degree of military assistance during the two wars with India. All these Muslim states provided Pakistan with economic assistance, cultural cooperation agreements, defense agreement, and these countries became a largest export market for Pakistan.
Keeping in view the multiple facts, Pakistan's foreign policy under Zulfiqar Ali Bhutto can be concluded as there seems a shift in it. Bhutto introduced new policy in foreign relations. In historical perspective, every event of past had both significance and some drawbacks. Bhutto attempts to bring change in foreign policy proved beneficial for Pakistan in many perspectives, but it also had some negative impacts as well. Bhutto wanted to establish bilateral relations with each Muslim country. Relations with Muslim world benefited Pakistan in case of economy as Pakistan got large amount of economic aid for development projects. He wanted to make Pakistan garrison of Islamic activities. At international level, he increased the morale of Pakistan. Muslim nations recognize the importance of Pakistan and they asked for military assistance from Pakistan. Pakistan got investments in its project of nuclear bomb from Muslim nations as Bhutto named it "Islamic Bomb" to add religious significance with it. Bhutto was successful in making good relations with Muslim world. The second Islamic Summit held in Lahore in 1974 increased the importance of Pakistan in international community. Bhutto promised to raise voice against the injustice happening all around the world with Muslims both national and international level. This gave Pakistan much popularity. Bhutto wanted to increase the sources of economic aid for Pakistan, and he became successful in his attempt. Bhutto foreign policy also had some drawbacks as well. Bhutto introduced the policy of bilateralism, but he could not implement it properly. The conflict between Saudi and Iran on basis of Islamic ideologies also impacted Pakistan's relation with Iran. It made Pakistan dependent on other countries for economic developments.