India and France partnership is an unexpected coincidence in the Indian Ocean Region. A former imperial power and an emerging nation hardly have converging interests, more so when it comes to maritime sphere. But India and France share a common trait of civilizational exceptionalism as both nations have exercised fairly independent foreign policy amidst a divided world. India is known to have a non aligned status in international politics while France has defied US decree numerous times despite being a security ally. In fact after the end of Cold War France was of the view that United States has turned into a hyper power. French discomfort with the unipolar system led it to embrace virtues of multipolarity after the end of Cold War. India too embraced multipolarity as the norm in its conduct of International relations. With shifting geopolitical priorities from Atlantic to Asia Pacific, France decided on India as a preferred partner in the Indian Ocean. It was one of the first countries to sign 'Strategic Partnership' agreement with India in 1998 during President Jacques Chirac's visit to India. Even before India's nuclear test in 1998, France was opposed to India's exclusion from global nuclear order and demanded rectification of the order. After the nuclear tests France showed a greater understanding towards India's security compulsions and embarked on resumption of strategic dialogues. The dialogues that began in 1998 has grown over years in field of nuclear, space, defence, cyber security, intelligence sharing and counter terrorism operations. Bilateral military exercises between the two countries started with naval exercise Varuna in 2001, followed by air forces in 2004 and armies in 2011. These exercises have become a regular affair since then.
Space cooperation is one of the earliest domains India and France have worked upon. The launch facility at Sriharikota was set up by French assistance. The Centaur and Viking rocket technologies were also shared to Indian Space Research Organization (ISRO) in the 1970s but Cold war constraints prevented further cooperation. Times changed after 1990s when CNES, French space agency and ISRO collaborated on Megha- Tropiques initiatives, a satellite mission for climate studies. Since the Strategic Agreement of 1998 India and France have worked on joint missions in space for meteorology, climate change and oceanography. In 2018 France and India concluded the Joint Vision for Space Cooperation.
In nuclear field France came to India's rescue in times of crises. After the US cut off the nuclear supplies for Tarapur in 1984 due to domestic reasons, France became the fuel supplier. After the Nuclear Suppliers Group waiver in 2008, India and France signed a civil nuclear cooperation agreement which provided the framework for French Extended producer responsibility reactors in India. An agreement was also signed between India and France for building six EPR nuclear reactors with total capacity of 9.6 GW at Jaitapur.
French Aircrafts have been part of Indian air fleet since the 1960s. In defence sector an agreement to build six Scorpene submarines in India with French assistance was signed in 2005. Short range missiles and radar equipments were also acquired subsequently. The Rafale Agreement also helped deepening ties between private defence sectors in both countries. Regular exercises between defense services have led to agreements on logistics support and intelligence sharing. In keeping up with this vision, India and France came up with Joint Strategic Vision for Cooperation in the Indian Ocean Region in 2018.
There has been a recent convergence of maritime interests of India and France. Like India, France has been worried about China's overtures in the Indian Ocean Region. With the advent of concept of Indo Pacific it became clear that interests of India and France lie in the cooperation. Fortunately both countries almost share the geographical concept of Indo Pacific i.e. from eastern coast of Africa to western coasts of America. French overseas territories in the Indian and Pacific Ocean provide it with second largest exclusive economic zone in the world. It has long maintained bases in Reunion islands and Djibouti and established another in Abu Dhabi in 2009. With economic and security dimensions at stake France has adopted for an aggressive response as stated in Joint Strategic Vision of 2018.
French Interests in the Indo Pacific
France has claimed to be a legitimate actor belonging to Indian Ocean Rim and Indo Pacific. Historically it has maintained a presence in the region either due to colonial possessions or to counter Soviet Russia's expansion. It has always emphasized that it is not an outside rather a resident power in the Indian and Pacific Ocean. France's presence in the region in the 21st century is also testament of the fact that it wants to become a middle power with global outreach. A middle power is a sovereign state that is not a great power but wields a large influence and international recognition. In a tussle of world domination between US and China, France is trying to leverage its position and offers an alternative arrangement to other middle powers of the region as its commitment to multipolarity. The vast distance of metropolitan France from western shores of Indian Ocean makes it impossible for France to secure the region unilaterally therefore it has been in search of multilateral alliances. Its commitments include respect of the international law, rule based order, open sea lanes of communication, combating piracy and terrorism etc.
France has also developed strong relations with many littoral nations of Indian Ocean to strengthen security of the region. Paris has established intense economic and defence relations with Gulf countries like UAE and Qatar and also with some Southeast Asian states like Singapore. It built strategic relations with China, India and Japan but eventually drifted away from China due to its aggressive policies in the Indian Ocean. Paris has acknowledged India's growing naval ambitions in the Indian Ocean and has found convergence of interests in its growth.
France has traditionally been focused on the Western side of Indian Ocean. It has recently formed an interest on the Eastern front as part of larger engagement with Asia. Indian Ocean provides two avenues of military interest for France. One is in the Southwest Indian Ocean and other in the Arabo- Persian Gulf. In the Southwest Indian Ocean France has sovereignty over its two overseas territories of La Reunion and Mayotte which together constitute a population of 1 million citizens. The French Southern and Antarctic territories are large maritime expanses of economic, strategic and scientific significance. Together they form an area of 2.6 million square kilometers and require maintenance of 1900 troops in the islands of Reunion and Mayotte. However these bases have to face some non-traditional security issues like illegal fishing, illegal migration and southward extension of Somali pirates. To overcome these challenges France has promoted maritime cooperation with other states of the region like Madagascar, Seychelles and big stakeholders like South Africa and Mozambique.
The second area of relevance for French military is Northwest Indian Ocean. With two major inter services bases in Abu Dhabi and Djibouti; France maintains a permanent military presence in the Persian Gulf and the Gulf of Aden. The presence of these two bases serves three major strategic objectives for the France:
To maintain stability in the Middle East, the Persian Gulf and the Horn of Africa. A conflict ridden area but at the same time crucial for global security.
To maintain an operational capability near the important choke points: Straits of Hormuz and Bab-el- Mandeb and sea lines of communication along the Persian Gulf and Mediterranean Sea. These points are crucial for global energy imports and trade.
To act as a platform to project force in the greater Indian Ocean Region, with Abu Dhabi serving as French Indian Ocean Regional Command.
In Eastern Indian Ocean, France has eagerly enhanced its focus realizing increasingly clout of Asia and realizing its responsibility as a permanent member of UN Security Council. The 2008 French white paper on Defence and National security argued that France must move away from its traditional preoccupation with West Africa toward the Middle East and Indian Ocean and from there to East Asia. In a strategy document of 2009 French Prime Minister Francois Fillon declared that France has presence in every ocean and extensive marine areas under their jurisdiction. He also talked about returning France to its historic maritime role. In its 2013 White Paper France identified the rise of China as affecting the established "equilibrium of East Asia" The paper also talked about securing Indian Ocean as an European access point to Asia. With China's neighbours looking to arm themselves against China's assertiveness France offered them a helping hand and an opportunity to expand its naval arms to the region. The 2013 white paper also reemphasized France's role in the Indian Ocean reinforced by the development of privileged relations with India. As a committed player in security of the region the paper stated "For our country, the stability of Asia and freedom of navigation are diplomatic and economic priorities. Alongside its allies, France would, in the event of an open crisis, make a political and military contribution at the appropriate level." However this cannot be ignored that France has limited operational capabilities in the Eastern Ocean and East of Malacca. Thus France has depended on defence and security cooperation with various states in the region. It has also strengthened its links with Southeast Asia by signing strategic partnership with Indonesia, Singapore and Vietnam.
With regards to the Pacific Ocean, France also has significant islands and associated EEZs, 'archipelago of power' which require substantial permanent military forces. French possessions in Pacific are New Caledonia, Wallis and Futuna, French Polynesia and uninhabited Clipperton Island. New Caledonia hold 20-25 percent of World's nickel reserves therefore it is strategically important for France. Most of the South east Pacific is occupied by French Polynesia with a population of around 272,000. This includes 118 islands such as Tahiti; with an enormous EEZ of 4767,242 square km.
As for established regional structures in the Indian Ocean, France is the founding member of the Indian Ocean Commission established in 1982. It brings together Reunion islands with other independent island states of Comoros, Madagascar, Mauritius and Seychelles. France is also founding member of Indian Ocean Naval Symposium (IONS) established in 2008 and seeks to get full membership of Indian Ocean Rim Association (IORA). As for regional structures in Pacific, France is the founding member of South Pacific Commission, established in 1947. France has also been member of Western Pacific Naval Symposium from 1998 onwards.
Indian Imperatives of the Indo Pacific
Being the resident power and as a nation which considers Indian Ocean as its backyard Indo Pacific was a great opportunity to further its maritime interests. However the concept was propagated by US in the wake of China's rise, the acceptance of Indo Pacific in Indian strategy has been there for a long time. In 2004, Indian Maritime Doctrine alluded to "the shift in global maritime focus from the Atlantic- Pacific to Pacific-Indian". Therefore beyond the Indian Ocean, the Western Pacific has been identified as falling within the ambit of India's security interests. India considers the geographical expanse of Indo Pacific as through the east coast of Africa to the island nations in the Pacific Ocean. However with the rise of China and advent of 'Strings of Pearls' strategy India's embrace of the Indo Pacific has been much more potent. India's approach to Indo Pacific is exemplified by its evolving Look east Policy and ASEAN centrality. At The Shangri-la Dialogue of 2018 Indian Prime Minister shared major policy perspective of India on Indo Pacific. He focused on inclusiveness, openness and ASEAN centrality in the concept of Indo Pacific. Security in the region must be maintained through dialogue, a common rules-based order, freedom of navigation, unimpeded commerce, and settlement of disputes in accordance with international law. India supports a rules-based, balanced, and stable trade environment in the Indo- Pacific region. Further India has been an active participant in mechanism like Indian Ocean Rim Association, ASEAN Defence Ministers Meeting Plus, and Indian Ocean Naval Symposium etc. Further through Forum for India- Pacific Islands Cooperation (FIPIC) India is moving towards engaging Pacific Island countries. Economic imperatives have been at forefront of India's Indo Pacific Strategy. In security front it has entertained the concept of QUAD- a grouping of US, India, Australia and Japan but it has officially not come into fruition. India has embarked into security and logistics agreement with France that would allow it to access military bases in Djibouti, UAE and French Reunion Island.
India has been interested in building a naval facility in Seychelles' Assumption Island and entered into a bilateral agreement for the same in 2018, but the plan has faced some local resistance due to militarization fears. India's efforts have been praiseworthy but they do lack a solid security component against China due to weakness of India's defence forces and inability to project power in the oceans.
Indian Naval shortcomings
Indian Navy has aspired to become a 200 ship fleet since 2012 when it articulated its ambitions for the 15 year period. It was in congruence with India's plan of being a net security provider in the Indian Ocean Region. With the navy's doctrine and mission statement it felt like although ambitious the blueprint of future blue water navy was ready. The Defence ministries agreed on the plan albeit not commiting funds to it and deciding it on case to case basis from necessity to acquisitions on its own merits. Eventually the plan floundered and has been unachievable with successive governments failing to provide the means. Although India continues to be active in Indian Ocean Region it spends far less than its peers and competitors. Figures from 2017-18 indicate that India spends only 15 percent of its total military expenditure on its navy, far lower than its peers in the Quad. The United States leads the pack, spending nearly 30 percent of its military expenditure on its navy, while Aus­tralia and Japan spend nearly 25 percent and 23 percent respectively. Official numbers from China are hard to obtain, but reports indicate that China spends nearly three times as much as India on its military overall. The lack of expenditure on India's part has come at a time when navy has recognized the need to increase its capabilities. While India already has one commissioned carrier INS Vikramaditya and plans to commission a second, the INS Vikrant which has already faced delays and cost overruns. However when compared to India's actual expenditure on its navy, the ambitions are not matched by its spending. During 2017-18 Indian navy asked for $5.2 billion for its expenditure but was allocated only $2.9 billion. This under allocation meant that Navy would be able to achieve just its operational cost leaving no money for acquisitions or further modernization. As a result delay in building aircraft carriers like Vikrant or Arihant submarines which makes India unable to deter China in the Indo Pacific.
The lack of funds is also reflected in India's underutilization of strategically located Andaman and Nicobar islands. While India has built a tri service theatre command on the island to secure its interests in the Straits of Malacca, it continues to place limited assets on the islands and have used them only for logistics support. It is used as a logistics facility for planning and coordination for navy's deployment in East and Southeast Asia. India lacks in understanding that Andaman and Nicobar could be used as a true command to deepen collaboration and cohesion between India's three military services. It possibly hinders on India's plan to acquire P-8 platform as well as potential acquisition of Sea Guardian.
With the recent reduction in Navy's budget, procurement and modernization have been hit hard. The effect of this announcement is also felt in Indo Pacific region where questions will be asked about Indian Navy's ability to act as an important player. The self mandated regional role taken by Navy would not be backed by economic strength. India's regional diplomacy has revolved around capacity building of Indian Ocean littoral states. This has included transfer of hardware at no costs, training, maintenance and imparting maritime domain awareness. With paucity of funds and Indian navy unable to achieve its capability goals, its ability to support its maritime neighbours will be hindered significantly. In such a scenario it is quite likely that India is under danger of ceding maritime space to China and loses a measure of conventional maritime advantage against its traditional rival Pakistan. Until and unless India ties up with a major power in Indian Ocean it would be unable to deter China on its own naval capabilities.
According to Kanwal Sibal, India may have a major interest in Western Pacific; it should be underlined by the fact that it is an Indian Ocean power with enormous responsibilities to safeguard its coastlines, island territories, off shore economic assets and its EEZs. This has also bogged down India's ambitious targets for the Indo Pacific. The two vital choke points in Indian Ocean region: Strait of Hormuz and Malacca are of operational significance for Indian navy as they hold the key for international energy and trade routes. Besides India had experience of sea borne terrorists' threats which requires its coast guards and Navy to be always ready to address the situation. Piracy has also become a serious threat for commercial shipping in the Indian Ocean. Merchant vessels of many countries pass through Indian Ocean with Indian seafarers in them. Protection and rescue of these sea men in piracy infested waters is also one of the tasks of Indian Navy. Therefore Indian navy has been unable to maximize its efforts towards becoming blue water navy. Unfortunately there are no easy answers for the Indian Navy. Its need for the fleet of future is as real as lack of resources to attain it. There are not many options in present scenario. Either Navy has reassess its vision to match its capabilities and Indian Maritime Doctrine or it can actively take support of keen nations like France to overcome some of the shortcomings it faces in Indian Ocean Region.
Avenues of Cooperation
In October 2019 French President Emanuel Macron announced three pronged security partnership with India in Southern Indian Ocean against the backdrop of China's assertiveness in the region. Macron stated that India and France were sharing the analysis of joint maritime security in the Southern Indian Ocean, working on joint surveillance of the region and a possible deployment of Indian navy maritime patrol vessel in Reunion islands. In early 2020 France and India held a joint exercise in the Indian Ocean. First of its kind the two navies conducted joint patrols from Reunion Islands, the French naval base in the Indian Ocean. India has so far conducted Coordinated Patrols (CORPAT) only with its neighbours. The United States had made an offer for CORPAT exercise but India rejected it. It shows the confidence that France enjoys in Indian diplomatic circles is unparalleled. It is also because France is not overwhelming power like USA and as a middle power is more reliable. The divergence in definition of Indo Pacific between US and India and transactional approach of US- India dynamic has led India to search for other reliable partners. Moreover India's economically driven approach towards ensuring freedom of seas is appreciated by France. France has also encouraged India's growing role in policing the South West Indian Ocean against pirates. However France has catered to the fact that India acknowledges its legitimate interests in the IOR. India has also accepted France as a net security provider in the Indian Ocean Region. At the 2019 Shangri –La dialogue, French defence Minister Florence Parly articulation of new strategy of Indo Pacific emphasized on building links and joint actions under the umbrella of shared security. She also talked about engagement with ASEAN and IORA nations to expand and consolidate France's alliance system in the Indo Pacific. India and France are on the same page when it comes for concern and challenges in the region.
India's maritime presence in the Pacific islands is limited as the eastern fleet of Indian Navy is in Vishakapatnam. India has operations up to the Malacca Strait but not as far as Pacific islands. It would need another fleet in the Andaman and Nicobar islands to extend its reach to Pacific. At present India does not have presence in Pacific but diplomatically it has shown interest in South Pacific affairs by participating in Pacific Islands Forum since 2002. India also provided foreign aid to islands in the South Pacific by offering soft loans for infrastructural projects. France has extensive presence in South Pacific. The logistics agreement signed between India and France could prove fruitful for India in Pacific as France could help India in expanding its base in Pacific, culturally and strategically.
Benefits of the Alliance
France can truly benefit from evolving strategic relations with India. With a transactional dynamic with US and colonial hangover with UK, India would prefer France to be its long term ally. Closer relations with India and increased involvement in Indian Ocean will pave the way for France entry into ASEAN Regional Forum (ARF) through which it would be able to access Southeast Asian economies. This would help France diversify its relations and attain a special position in Indo Pacific as the only European power to do so. It would give France greater legitimacy in the ASEAN and hence strengthening Indo Pacific.
India on the other hand will benefit from ties with France as it's a partner that shares the values of multilateralism, pluralism and deterrence based policy. It also gains an ally which shares the same geographical construct of Indo Pacific. Relationship with France is also devoid of any domestic burden as since 1998 France support for India has bi partisan consensus. The joint patrols will prove to be additional security for India's maritime sphere. In addition a commitment to build a maritime surveillance system represents a practical and promising measure towards enhancing security in the Indian Ocean. It can help position India as a security leader in the region. India's decision to cooperate with France in the Indo Pacific would address its security needs and also fulfill security architecture for the Indian Ocean Region (IOR).
Limitations
France comes to the region with the claim that it is a resident power. Many experts in France believe that France has been giving away its influence in Indian Ocean to India. India's activism in the Western Indian Ocean is seen as encroachment on France's traditional sphere of influence. It tries to retain its influence and hence would be a little apprehensive about India's expansion in its overseas territories. It could turn out to be as transactional relation as of India's with US. France would like to retain its dominance in the South Pacific and might work on set principles to oppose China in the Indian Ocean. Secondly it is difficult for France to deal with Indian Civil- military bureaucracy. It has caused hindrance in the defense engagement of two nations. The amount of time taken by Indian establishment to conclude a treaty or arrangement baffles France. It could happen that France engages itself with other middle powers like Australia, Indonesia and form an equally formidable alliance. India had to take pro active role in the affairs of Indo Pacific to keep France as its major security partner.
Recommendations
The election Of Macron in France in 2017 brought a lot of enthusiasm in maritime engagement of India and France. After 2017 a number of high level dialogues held along the lines of maritime security. As a result maritime cooperation between India and France is likely to advance along multiple axes. Some of the future actions that could be taken are as follows:
Strengthening maritime domain awareness
In 2017 India and France signed a White Shipping Agreement during the second round of their maritime security dialogue in New Delhi. Such agreements allow nations to exchange information on commercial shipping and create a shared picture of movements at sea. With their respective strength in eastern and Western Indian Oceans New Delhi and Paris can benefit from more intensive exchange of naval intelligence. With the signing of Logistics Support Agreement between respective armies of India and France in 2018, it has become easy for India to access French bases in Indian and Pacific Ocean. It is one of the first steps in India's entry to the Pacific islands. France can engage India in joint exercises, humanitarian assistance and disaster relief efforts in the Indian and Pacific Islands thus expanding Indian Navy's reach.
Joint Military activity and multilateral cooperation
India and France could embark on Future military engagements in Western Indian Ocean and South Pacific. With coordinated patrols with France, India is now ready to guard sea lanes of communication beyond its reach. India could help France attain a member status in Indian Ocean Rim Association while France can help India in getting membership of various Pacific organizations and strengthen FIPIC.
Developing the Andaman and Nicobar Islands
As India wants to develop infrastructure in Andaman and Nicobar islands, it could engage with Reunion islands as sister islands of Andaman and Nicobar. Both these islands sit across key choke points: Malacca strait and entire coast of Africa and Mozambique Channel. India can get access to shores of Africa and provide support to French in Malacca strait to maintain free and open navigation and in turn develop Andaman and Nicobar as a hub to keep a check on Malacca Strait.
Delhi-Canberra- Paris Axis
President Macron in 2018 talked about a trilateral alliance to counter China. Delhi and Paris have real opportunity to extend their partnership to other countries and form trilateral. Australia is an ideal candidate for future cooperation in the Indo Pacific. As a fellow middle power Australia alone cannot check the overtures of China and its proximity to Indian and Pacific islands would make it a useful ally in the Indo Pacific. It is also the member of most Pacific and Indian Ocean organization thus helping India gain an avenue to Pacific.
Conclusion
India and France have formed a steady relationship in the past two decades. France has become a close partner of India like Soviet Russia was during Cold War. From supporting India for permanent seat in UNSC to providing India's nuclear demands France has taken an active role in India's rise in the region. A rare Anglo Saxon power to be not antagonized in India it has provided a privilege status to India in its imagination of Indo Pacific. As a major power it is accepting its responsibility in maintaining rule based order in the Indian Ocean. With US decoupling with the world France has been ready to be a net security provider in the region with help of other powers. India, an ambitious country with ambitious maritime policy is looking towards allies in deterring China from encroaching in Indian Ocean. For India it is a sovereignty battle of Indian Ocean which it is slowly losing to China. In absence of a strong defense force, collective security is the only way to maintain a rule based Free and Open Indo Pacific. Thus India- France Cooperation is crucial for the success of multilateral cooperation in the Indo Pacific.
References
C Raja Mohan, Darshana M Baruah, Deepening the India- France Maritime Partnership Carnegie India( 2018)
Isabelle Saint- Mezard, The French Strategy in the Indian Ocean and the Potential for Indo French Cooperation, RSIS Policy Report (2015)
David Scott, France's "Indo- Pacific" Strategy : regional power projection, Journal of Military and Strategic Studies, Volume 19 Issue 4 ( 2019)
Chinmoyee Das, India's Maritime Diplomacy in South West Indian Ocean, Journal of Strategic Security Vol 12, No 2 (2019)
Aman Thakker, A Rising India in the Indian Ocean Needs a Strong Navy, CSIS ( 2018)
Rajeswari Pillai Rajgopalan, What's behind the rising India- France maritime activity in the Indo Pacific? ORF (2020)
Rakesh Sood , Why France is a reliable strategic partner of India, ORF ( 2020)
Abhimanini Sawhney, India and France: A joint step forward, ORF( 2020)
Darshana Baruah, Sister Islands in the Indian Ocean Region: Linking the Andaman and Nicobar Islands to La Reunion, War on the Rocks ( 2019)
Critical India: The Real Story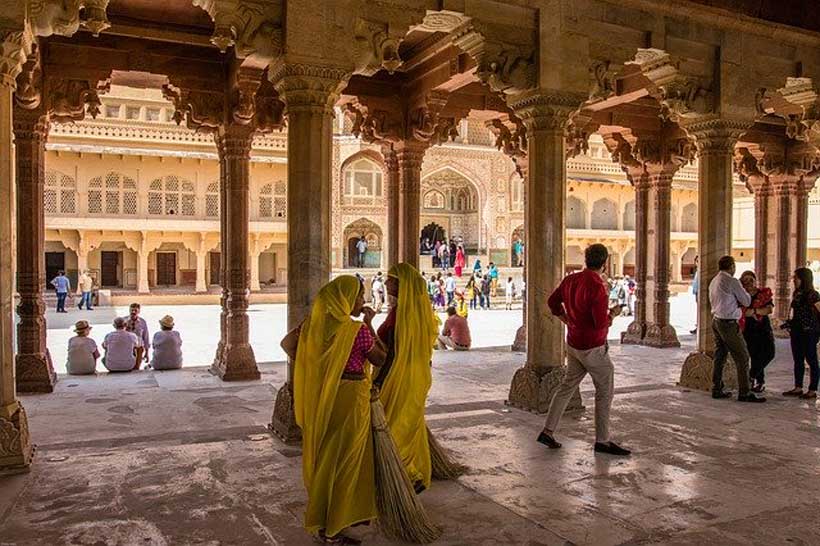 In recent months, there has been an unprecedented barrage of criticism, innuendos and verbal onslaught on the Modi-led Indian government. The important thing to be noted is that almost the whole of criticism has come from media, academicians, intellectuals and activists, based in India. Among some of the foreign-origin criticism again, the perceptible point is that even there, most of them have had come from Indian based abroad.
Now the obvious point that emerges out of it is what's the big deal. Aren't we a democracy, supposedly the largest democracy in the world till the advent of Modi at the national stage changed all that, at least that is what some Indians believe. And a democracy is supposed to have a fair share of criticism of its executive, of its wrongdoings, failures and et all. So what if Modi leadership is being criticised, chided and lambasted by many why should one question it.
Let's get back to the facts. When Modi took the reins of government in New Delhi, the economy was comfortably placed averaging a GDP growth rate of 6.7% during the 2009-2014 period. For 2013-14, other important economic indicators retail inflation 10.53 based on CPI, Tax to GDP ratio at 7.2% and gross fixed capital formation rate to GDP at 29 with unemployment at a stable 2.2%, showed the economy in a reasonable positive light.
Currently, the Indian economy is passing through one of its worst phases. After averaging an annual GDP growth of 7.5% for 2014-19, the last two quarters have shown the GDP growing at a measly 3.1% and 4.5% with the overall economy getting contracted by almost 20% and on a YTY basis it might contract by about 8-9%. Unemployment at 6.1% is the highest in the last three decades while exports too, have not made much headway. Made in India initiative has failed to do well while Atmanirbhar Bharat has many sceptics, within and outside India.
The government is under fire on one more ground that Bangladesh reportedly has gone ahead of India on the per capita income score. TV channels have hours of unending debates on how this government has brought India to its knees and it is due to the incompetence, ideological prism, fascist and authoritarian, communally divisive attributes of Modi that the country has come to such a pass.
There have been curious cases of few leading opposition politicians, former diplomats, bureaucrats and a couple of ex-military officers, taking a vitriolic, not critical, anti-government attitude, describing the government's so-called communal, fascist, RSS-led divisive policies that have created troubles with countries like China, Pakistan and Nepal. Interestingly, these are the very words that are frequently used by Imran Khan, the Pakistani PM in his personalised attacks on Modi. Many of the self-proclaimed analysts who write in a very detailed way on Indian affairs are found sitting comfortably in some obscure corners of the USA, Canada or Europe without being to India for quite some time.
One prominent Indian security analyst, talks about India being a no match for China and that in case of a war, within hours, China could decimate Indian forward air bases and cripple country's cyber, communication and security systems. He also has questioned and castigated government's go-ahead with the US on BECA and COMCASA on the grounds that the country's security threats may emanate from the US and not China. A former diplomat with purported leftist leanings has frequently talked about India standing no chance against a superpower China, economically, politically and militarily.
One important point of oft-used argument is that Modi government is responsible for Indian-Chinese troubles and that this government is being backed by corporates to woo the US and act as its lackey. The abrogation of Article 370 by the government is given a primary reason for the anger of China and if that had not been done, China would have continued with its all is well attitude vis-à-vis India. So by daring to do so, India has angered a superpower and hence the Chinese muscle-flexing.
Now let's try to analyse facts straightaway. Economy undoubtedly, India is in a precarious situation and the GDP contraction is a very serious one. However, seen objectively in the light of economic disruptions caused by demonetisation and the introduction of GST and that too, followed by the Corona pandemic, it shows that the situation is difficult but not lost. The tax base has widened significantly. Infrastructure has done extremely well as against any previous times in Indian history. Power, Roads, Railways, Airways, Ports all have done remarkably well while telecom has lagged behind. Manufacturing is lately picking up while exports too, aren't doing badly now. India's foreign exchange reserves at US$575 Billion is at an all-time high and is currently ranked fifth in the world. Retail inflation in the light of CPI is stable whereas unemployment has acquired critical dimensions and require remedies, urgently. And before Bangladesh, this country had been lagging behind Sri Lanka too on per capita income for decades but why that was not previously discussed by experts, requires no guess.
On social issues, criminal acts against minorities, especially against Muslims for which the Modi government has received the maximum flak, have to be seen in the context of broader socio-economic landscape of the land. There have been similar crimes against people from Hindus too and most of them have taken place due to their poor economic status. Nowhere, minorities from economically higher strata have been victimised. And records of the National Human Rights Commission (NHRC), National Commission for Women (NCW), National Commission for Minorities (NCM) and National Crime Records Bureau (NCRB) clearly illustrates that poor economic background has been the overbearing factor responsible for various crimes against most of the fellow Indians.
It also needs to be noted that most of such incidents have taken place against people not because of their caste, religion or the so-called BJP-promoted Brahminical and Hindutva domination but due to social and political factors. A good number of top BJP leaders belong to lower and OBC castes. So that should be also considered while claiming that the ruling party has a typical anti lower caste mentality
Crimes against women are reported in the media and discussed by intellectuals, academicians and politicians based on their caste and not by talking about gender bias and in terms of political gains. Hence, we have seen a crime at Hathras (UP) taking the country by storm while similar other incidents in Rajasthan, Chhattisgarh and Punjab (all Congress-ruled states) being merely reported or even not being talked about.
Taking about the Modi government destroying institutions in the country, there have been instances when judges passing specific judgements and criticism against the government or its leaders, the judiciary becomes the last institutional survivor in the country. When same judges pass government favourable judgments becoming unpalatable then that becomes an attack on judiciary.
Media too when it keeps highlighting governmental failures at the national level then it is fine. However, when opposition-ruled states in Maharashtra, Rajasthan, Chhattisgarh or other places stifle media on free reporting, journalists get detained, their mobiles snatched, false FIRs done there is an eerie silence from the whole of opposition politicians, academicians, intellectuals, champions of freedom of expression, both in India and abroad. How could one comprehend this class of freedom of expression, except double standards.
On Kashmir issue that has been hugely debated and discussed on, nationally and internationally, Article 370 if many believe that was part of Indian Constitution applicable to it, that itself explains the government's right to amend (it has been done many times by previous Congress governments) and abrogate it. The comprehensive political integration has removed the ambiguous stand India has continued on Kashmir since 1948. As for security implications, the situation in the last one year has been much better and peaceful and better developmental activities, lesser inefficiency, administrative apathy and corruption is visible on the ground.
As for China's perceived anger, the stand of the current government on rapid building of huge infrastructure in the border region, beneficial for both developmental and strategic reasons, needs to viewed in the context of all previous governments, embedded in the typical Nehruvian mind-set which believed in keeping China happy and not building border roads that will prevent Chinese PLA to reach Indian mainland quickly. Unfortunately, this stand was even taken by one of the recent defence ministers, a very senior Congress leader. So much for the protectors of Indian sovereignty.
Finally, the so-called supremacy of Chinese military. If indeed, it had been so they would not have put their prestige at stake by reaching for a stalemate and eight rounds of unending military and diplomatic confabulations with India, a la Doklam. The desperation and confusion with the Chinese establishment is all the more evident in its repeated requests for Indian quid pro quo for vacating positions in southern banks of Pangong Tso for leaving its positions in Indian areas in Ladakh.
It is true that there is an unlimited social media platform used maliciously by many in India for disseminating all their partisan views. In media too, pro and anti-government views get prominently displayed, in print and electronic and objectivity is in free fall and available at a steep discount. The Indian government has erred in remaining quite on a number of issues, affecting social and religious harmony thus giving an impression of its complicity. Further, there are a number of big mouths in the ruling party, from national to village level who keep on ranting irresponsible statements, providing legitimacy to many criminal acts being done by political or anti-social elements and affecting the credibility of national government in the process. An objective analysis of the government, including a responsible and constructive criticism, based on facts and figures, should be the order of the day. That will go a long way in alleviating irresponsible, biased reporting and improve governmental efficiency and social- economic cohesion in India and the region.
Status of Minorities in Pakistan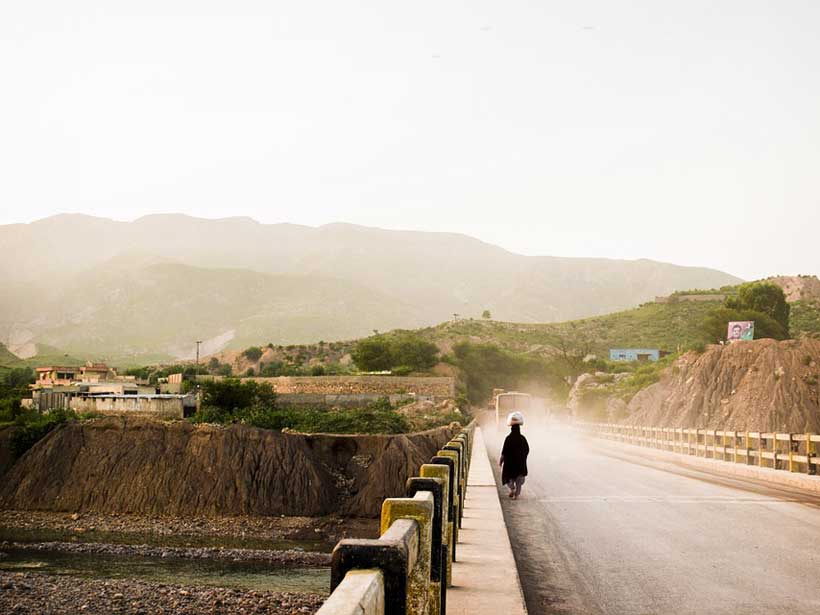 In February this year, Pakistan's prime minister, Imran Khan, posted a tweet condemning the Delhi riots and stated that anyone who targets the non-Muslim minorities in the country or their places of worship will be dealt with strictly. For all the resolute comments that Mr Khan has made for protection of minorities in Pakistan, the reality showcases a completely different scenario. The status of religious freedom is almost minimal, minorities have been unjustly prosecuted under the blasphemy laws and there have been targeted attacks on the non-Muslim citizens and defenders of human rights. This article aims to assess the condition of Minorities in the country and the unjust use of blasphemy laws as a tool of oppression.
Forced Conversions: A chronic problem
On October this year, Arzoo Raja, a 13-year-old Christian girl, was abducted right outside her house in Karachi. She was forcibly converted to Islam and married off to her abductor, a 44- year-old man. The police denied these claims and asserted that it had sufficient proof to prove that the girl converted and married off on her own volition. To make matters worse, the Sindh high court validated the marriage (even though the legal age is 18), and stated (based upon falsified documents) that Arzoo was old enough to make her own decisions. This case isn't a one off and there have been multiple instances in the past where underage girls from minority religions have been abducted and forcefully married off after conversion. A few months ago, a Hindu teenage girl, Simran Kumari was abducted from Ghotki in Sindh and converted to Islam. She was also married off to her abductor and her parents were stopped from visiting because of them being 'Kafirs' . Mirpur Khas, Sanghar, and Ghotki are some of the districts that have had the highest number of such incidents and all of them come under the province of Sindh. These incidents are more than just ordinary cases of forced conversion, they are a reflection of deeper issues rooted in economic, social and cultural status of the minority communities.
Most of the minority communities have been traditionally engaged in jobs associated with low income such as daily wage labour and any scope of upward economic mobility is limited. Amar Guriro, a senior journalist states that many Hindu and Christian women convert due to their poor financial condition, and that Muslim men easily lure these women on the pretext of providing better financial and living conditions . But investigations in the past have revealed that economic hardship might be a factor in these incidents but it isn't the only factor, and in most cases, the women yield to their abductors due to fear of their lives. There have been cases where after a woman is abducted from a village, large groups of Muslim men drive around the village with loudspeakers in their cars shouting "the victory of Islam". The main reason behind this is to instil a psychological fear and ensure that the minority communities do not take legal recourse. It's unfortunate that even if the victim's family were to lodge a First Information Report, it would make no difference. The police, political representatives and the judiciary are usually in cahoots, and any form of protest would be at the cost of endangering their own lives. This is clearly seen in majority of the cases where the victim is usually below 18 years of age, even though as per a recent amendment to the penal code, the legal age of marriage for girls is 18 years. The police play a huge part in providing forged documents as proof to the judges who readily accept it without questioning the legitimacy and let the accused go scot free.
Blasphemy Laws
The blasphemy laws in Pakistan pose another set of problems for the minorities, and are one of the strictest in the Islamic world. They were inherited from the former colonial rulers back when Pakistan was a part of India and a British colony. During the reign of the military government headed by General Zia-ul-Haq, few other clauses were added to these laws which criminalised certain acts such as insulting Islam's Prophet, speaking against the holy Quran or using derogatory language against important religious scholars. According to the data given by National Commission for Justice and Peace, there were a total of 1540 blasphemy cases which came up till 2018 and out of those 1540 cases about 50% cases had a non Muslim as the accused even when they constituted very small share of the total population . The Ahmadiyya's, a Muslim minority, are the worst affected by these laws. The Ahmadiyya community is a sect of Islam which has its roots in India and was founded by Mirza Ghulam Ahmad. Unfortunately, the Ahmadiyya community faces a lot discrimination world over and is generally regarded as non-Muslim in most of the Islamic countries. According to the second amendment in Pakistan's constitution, the Ahmadis are considered as non-Muslims in the Islamic Republic of Pakistan. The Ahmadis have had repeated allegations of blasphemy against them due to the fact that their religious beliefs contradict the verses in the Quran and are therefore equal to speaking against it. This is completely ironical to the fact that Pakistan's constitution clearly states that each and every single religious community has the right to profess, propagate and practise their religion. For the other minority religions, the blasphemy laws act as a means of seeking revenge or showing dominance for the majority Sunni Muslims. In May 2019, Ramesh Kumar Malhi, a Hindu veterinary doctor, was accused of wrapping medicines in the pages containing verses of Quran because of which his clinic and a few other shops belonging to the Hindu community were burned down . Similarly, in 2018, a 25-year-old Christian man was accused of sending blasphemous texts because of which Muslim mobs raided the houses of Christians living in the area and threatened to set their houses on fire. In both the incidents, the police filed no cases against the offending mobs. In most of the cases, it is important to note that the reason for charging someone with blasphemy is usually due some other personal conflict entirely unrelated to the charge of blasphemy and is usually used as a means to extract revenge.
These blasphemy laws represent the sorry state of freedom of speech in the country. The idea that anything with regards to religion is sacred and cannot be contested leads to the formation of dogmatic opinions. While it is understandable that the blasphemy laws only apply to statements meant to defame a religion, but since these laws come under the purview of the Federal Shariat Court to determine what is Islamic or un-Islamic, even well-intentioned constructive criticism is considered blasphemous. John Stuart Mill, one of the most influential thinkers of classical liberalism, in his book 'On Liberty' talks about the role of freedom of speech and expression. He says "If all mankind minus one, were of one opinion, and only one person were of the contrary opinion, mankind would be no more justified in silencing that one person, than he, if he had the power, would be justified in silencing mankind.". The reasoning behind this is to show how important it is to allow divergent views to be spoken about clearly, and even if there is disagreement about the truthfulness of a particular view or opinion, there's always a possibility that it might contain a certain element of truth. The inability of a country to tolerate divergent views is representative of its insecurity towards criticism and change. This eventually leads to its downfall as even the most common and rational arguments are sometimes suppressed.
Subpar Standard of Living
While the cases above represent some of the worst atrocities against minorities in Pakistan, their everyday lives don't provide a very bright picture either. There has been discrimination in the past with regards to employment, such that sanitation work or daily wage labour work was restricted to non-Muslims only. Even with regards to education, there have been reports where the students from the minority religions have faced religious slurs or have been plainly discriminated by the teachers. Some of the textbooks portray the minorities in a negative light and completely negate their existence when recounting the history of the country, this reinforces an anti-minority mindset within the young adults and prevents the minorities from enrolling in educational institutions which restricts their social and economic upward mobility. In general, at least in the rural areas, non-Muslims have faced violence and many have lost their lives too. There have been numerous cases where houses of Hindus and Christians have been burnt down, their men, women and children killed or forced to leave the village. Temples and Churches have been destroyed in many areas, such that only a handful remain. A survey by the Pakistan All Hindu Rights Movement showed that out of a total of 428 temples that were present in the country during independence only 20 remain today.
While the government of Pakistan refuses to do anything, human rights lawyers and non governmental organisations present a ray of hope. In the past, journalists, activists and human rights lawyers have actively taken up cases of forced conversion, religious violence and misgovernance. This has made justice an achievable reality, even if it is only for a handful of cases. But the downside to this is that by saving the lives of others, the activists and lawyers have put their own lives at risk. There have been many instances where activists and journalists have received threats and backlash from religious extremists, some have even lost their lives. On 5thJune a journalist who had been criticising the government and the military was abducted in Lahore and detained without any proper warrant . Similarly, a co founder of an NGO working for the rights of young women was randomly detained and put on an exit control list, restricting her ability to travel overseas.
Missed Opportunity
Imran Khan's inability to take firm action against the oppression of minorities in Pakistan is an indication of their worsening condition in the country. His ostrich approach makes him preach about the inexistent tolerance that Pakistan has for non-Muslims on various
International forums. It would be wise for him to first start taking constructive steps to improve the situation in his own country before concerning himself with the issues of his next-door neighbour. The tough balancing act that Mr Khan has tried to play between supporting a tolerant Pakistan and the Islamic clerics at the same time has clearly failed. Zahid Hussain, an analyst and author states that Imran Khan, right from the time that he came to power, did want a tolerant Pakistan, but not at the cost of losing support of certain extremist elements. The problem is, instead of carefully balancing the two, he empowered the extremists, nullifying any bit of chance there was for improving the condition of minorities.
Theorizing The teesta River Water Dispute
Teesta River originates in the Himalayas and flows through the states of Sikkim and West Bengal to merge with Jamuna in Bangladesh (Brahmaputra in Assam). The river drains nearly 95 per cent of the state of Sikkim. It covers 3,225 square kilometres across the districts of Darjeeling and Jalpaiguri in West Bengal before entering into Bangladesh. It is the fourth longest transboundary river of Bangladesh that flows down from India.
In Bangladesh, Teesta River covers 9,667 square kilometres with an estimated population of  9.15 million as in 2011.1 According to the estimates provided by the Bangladesh Bureau of  Statistics 2012, 21 million people are directly or indirectly dependent upon the river water for  their livelihoods in Bangladesh. It covers nearly 14 per cent out of the total area under  cultivation in Bangladesh.
This river has been a point of contention between India and Bangladesh since 1950s and 1960s when India and former East Pakistan began discussing proposed projects on the river. Immediately after the creation of Bangladesh in 1971, the Indo-Bangladesh Joint River Commission was set up to carry forward the talks over the sharing of river waters in 1972.
The Teesta barrage, hydropower projects and dam constructions over Teesta in India has led to a disturbance in the flow of river water downstream, i.e., in Bangladesh. Though the hydropower projects and dam constructions are also being carried by the Bangladesh government on its side of the river.
Bangladesh, that gets lesser share than that of India of the Teesta River water, claims for an equitable share which is unacceptable to the state of West Bengal. Negotiations over the same have been going on since 1983. The matter is still over the table with an unresolved dispute.
The Dispute
A significant amount of Teesta's water flows only during wet season i.e., between June and September, leaving scant flow during the dry season i.e., October to April/May which paves way to the issue of equitable sharing during lean season. The 50-50 allocation of the river water could have been agreed to but it was opposed by the Chief Minister of West Bengal, Mamta Banerjee, who claims that it would be unfair to West Bengal since it would adversely impact the water-flow available in the state.
The stakeholders here are not just the Indian state and the Bangladesh government but since water is a state subject, the Indian state of West Bengal is a large party to the matter whereas Sikkim has highly been ignored (which is also a point of highlight for the critics).
Bangladesh claims that an equal water sharing is essential for them since their basin dependence is higher than that of India's and also, that the downstream nature of Bangladesh makes them vulnerable since any construction by India affects the water flow available to them. Apart from the farmers getting adversely affected, the inadequate flow of water has also created siltation. Thus, these are reasons enough to get India's attention towards this issue.
However, West Bengal's concerns can also not be ignored which states that Teesta has dried up due to which an acute drinking water problem has been caused apart from another issue which states less availability of water for irrigation needs.
In 1983, an ad hoc arrangement was made between India and Bangladesh wherein both agreed to share 75 per cent of river water with India using 39 per cent and Bangladesh 36 per cent. The remaining 25 per cent was to be distributed after some further studies. In 1997, a Joint Committee of Experts was formed to examine the matter. It took until 2004 for a Joint Technical Group to be formed which drafted an interim agreement for the sharing of the river water during the lean season. However, in 2005, the JTG admitted its inability to come up with a solution.
In 2005 itself, the Joint River Commission stated that the river will not be able to meet the needs of both the countries during the lean seasons, hence, any agreement that is made will have to be based upon shared sacrifices. In 2010, the two countries agreed to resolve the matter expeditiously and drafted some principles for the sharing of river water during the lean season.
In 2011, the agreement was to be signed during the visit of the then Prime Minister of India, Dr. Manmohan Singh, to Dhaka, Bangladesh. However, it fell through when the Chief Minister of West Bengal, Mamta Banerjee protested against the proposed allocation of 50 per cent of the river's water to Bangladesh.
Since then there have been bilateral discussions on the dispute between the two countries but they have been unable to reach upon a mutually agreed agreement. Something that has been continued to be a major sore point within the bilateral relations of India and Bangladesh!
Main Problem
Teesta barrage, whose construction started in the late 1970s, is the largest irrigation project of the entire eastern region. It aims at utilizing the potential of Teesta River in hydropower generation, irrigation, navigation, and flood moderation. India, being the upper riparian country, controls the flow of the river water into Bangladesh from the Teesta barrage. Even Bangladesh has constructed a barrage downstream that provides water for agriculture and irrigation to the drought prone areas of northern Bangladesh.
Bangladesh argues that the construction of Teesta barrage has drastically reduced the availability of water downstream, especially, in the dry season. On the other hand, it's not just Bangladesh that is facing such issues, India is facing such issues as well. A reduced availability of groundwater due to underground tunnelling has been witnessed which has impacted agricultural productions and livelihoods in the region. The drying up of natural springs and local water resources, the matter which also needs to be addressed, has resulted in growing scarcity of drinking water. An increasing number of landslides have also been witnessed in the mountainous regions of Sikkim.
Development of hydropower projects and the construction of dams are majorly held responsible for all such issues. It has been a growing concern in India and something that the environmentalists, scientist, social activists have all cautioned against. Changes in the river, which have largely been due to the dams being constructed on the Teesta are being witnessed, including frequent changes in the course of the river, delta formation, high rates of siltation, increased erosion, and siltation of agricultural land in the areas surrounded by the river.
Availability of water for irrigation is a key issue, particularly for West Bengal, as highlighted by local communities. It is estimated that the availability of water for irrigation be reduced due to the series of proposed dams since every hydropower project is estimated to absorb at least 5 per cent of the river's running water.
Similar is the situation with Bangladesh as well where farmers are being forced to rely on tube wells to pump underground water which has resulted in increased cost of production and also, reduced areas under cultivation. In many areas, increased siltation of riverbed has caused widening of the river which has resulted in bank erosion and flooding.
The Perspective Of Institutional Economics
The dispute is still hanging somewhere unable to find itself a reasonable solution. It is not just about the point of contention regarding the sharing of water, that how much water should India consume or how much of it should Bangladesh take away from the river, but it is also about the environmental concerns and the way it is impacting the humans. Maybe, if India takes up the discussions regarding sharing of some of the benefits that it would gain from its hydropower projects, it could happen that the dispute might be solved, but that would not solve the environmental concerns altogether.
Environmental economics, a strand of economics, offers one such solution which talks about using a price signal in waiving off a particular dispute. But in order to do that, you need to own that particular resource which is not possible in the case of a river. The market, thus, cannot allocate the resource using a price signal since there are no specified property rights, therefore, none of the state can boast of ownership. The lack of property rights disables either of the state to be able to sell it or rather, in this matter, be able to negotiate a settlement using a 'price' signal on the basis of cost-benefit analysis. Similarly, one state cannot also exclude the other state from using the river water since it's a common environmental resource for both the states.
This indicates towards the presence of externalities that happens when there are lack of property rights and people utilize their utility not considering what additional/negative utility others may get from it. In such a problem, institutional economics, another branch of economics, has some solution to offer. Elinor Ostrom, an American political economist talks about common pool resources that people have managed successfully for generations. She says that these resources should be managed in communities where people can collectively come and decide and set up some rules that should match the local conditions since different regions have different ecosystems.
Here, in the context of the Teesta River dispute, the major thing that is missing is the 'people' and their participation in forming a consensus over the usage of river water. The local communities are the major stakeholders of the river water and it is them who are being majorly effected but they have been kept away and everything has just boiled down to politics and the bilateral equations between the two states. This leads us to understand the issue from the lenses of political ecology.
Political Ecology And Its Links With The Dispute
Political ecology is that branch of geography that emerges from 'critical geography' and makes this basic point that physical environment in which we live in is not just natural but is characterized by a constant human intervention making it a 'built' environment. And since we live in such environment which is partly and very deeply influenced by human beings themselves, social and human processes should be right at the centre of our analysis.
Political ecology fundamentally connects questions of environment with questions of political processes and political power, something that is clearly visible in the dispute in discussion. It also draws insights from political economy, particularly, Marxian political economy to draw this connection between environmental issues, political power, and political and social processes.
David Harvey, one of the renowned scholars of political ecology, talks about the phenomenon of 'Accumulation by Dispossession.' This phenomenon talks about the existing social relations between the capitalist class and the farmers/working class. This talks about how the farmers are being left with no other option than to lose their lands and become a victim at the hands of the industrial development.
Here, in the context of Teesta River dispute, something similar is happening. On one hand, while the government and a section of civil society is happy with the expected benefits of the hydropower project like employment, energy sufficiency, new revenues, on the other hand, local communities, environmentalists, scientists, and activists are concerned about social, cultural, and environmental aspects of these projects. More such projects are proposed, more the economic and industrial development but only at the cost of environmental development and also, at the cost of the livelihoods of the local communities!
Conclusion
The politics of the two countries, their asymmetric relations, and their urge to economic and industrial development has costed the local communities their livelihoods. For the authorities concerned, it's about their political ego, their incapability of meeting the local needs through the existing water share, but holistically, this matter is not just about that. Undoubtedly, it continues to be dominated by political procedures but what matters the most are the local communities who are suffering on both the sides of the borders. It is these people who are losing their livelihoods, lands, and the allied opportunities but have been kept away from the major procedure of decision making. The sufferers are none but the environment itself whose course is being decided by the humans and also, the humans – but only the ones that are dependent upon the same environment for their livelihood opportunities. Rest that remains is the politics!