World Bank to Support Serbia Manage Fiscal Risks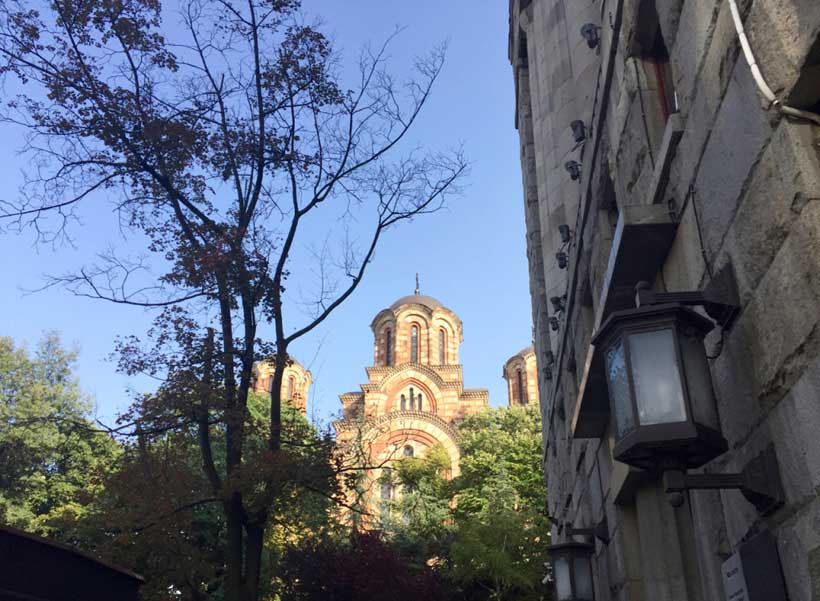 The World Bank has launched a new advisory project to support Serbia build further resilience against fiscal risks and reduce the country's vulnerability to financial and economic shocks. The project will assist the Ministry of Finance in strengthening legislation and institutions to better manage fiscal risks.
It will work with the ministry to develop risk models and tools, as well as strengthen technical capacity at both the ministry's Fiscal Risks Monitoring Department and the local governments it works with. The project is an initiative of the World Bank's Government Debt and Risk Management (GDRM) program, which is funded by the Swiss State Secretariat for Economic Affairs (SECO).
Over the past 15 years, Serbia has experienced multiple fiscal risks that have impaired the economy, including the global economic crisis of 2008, the bankruptcy of several commercial banks, the disastrous floods of 2014, multiple bail-outs of state-owned-enterprises, and, now, the global pandemic.
"Each fiscal risk which materializes is a burden on the central government' budget and fiscal position, therefore a functioning monitoring system is key for maintaining stability of public finances," said Branimir Gajić, Assistant Minister of Finance – Fiscal Risk Monitoring Department, Serbia.
"Therefore, in March 2019, we established a Fiscal Risk Monitoring Department to analyze and manage fiscal risks and we advocated for the establishment of this new Fiscal Risk Project under the GDRM program umbrella to further enhance technical capacity."
The 2014 floods, for example, caused significant damage and economic losses to businesses, farms, schools, health care facilities, homes, and crucial infrastructure— estimated at €1.7 billion, or 4.8 percent of Serbia's gross domestic product (GDP). In addition, an estimated €1.3 billion was needed to cover emergency responses and reconstruction in the aftermath of this disaster.
"The current COVID-19 pandemic has once again demonstrated the need to closely monitor various fiscal risks and have mitigation strategies in place," said Stephen Ndegwa, World Bank Country Manager for Serbia." The new Fiscal Risk Project will be part of the reforms to bring the Serbian economy back to sustained growth."
Given the launch of this new advisory project in Serbia, SECO is now increasing the budget of the GDRM Program by $1.5 million.
"Identifying fiscal risks and managing them in a proactive manner, through risk reduction measures, insurance, and other means, helps governments save public funds and better protect its citizens," said Rosmarie Schlup, Head of the Macroeconomic Support Division at SECO. "We look forward to partnering with the Government of Serbia and the World Bank on this important project."
The GDRM Program provides customized technical advisory services to middle-income countries, which are home to 75 percent of the world's poor. Governments in these countries often face a unique set of fiscal challenges. They must finance the budget at the lowest possible cost, often with limited human and technical resources. The GDRM program helps them develop sustainable debt and risk management foundations to reduce vulnerability to financial shocks.
How to Ace a Research Paper in 7 Easy Steps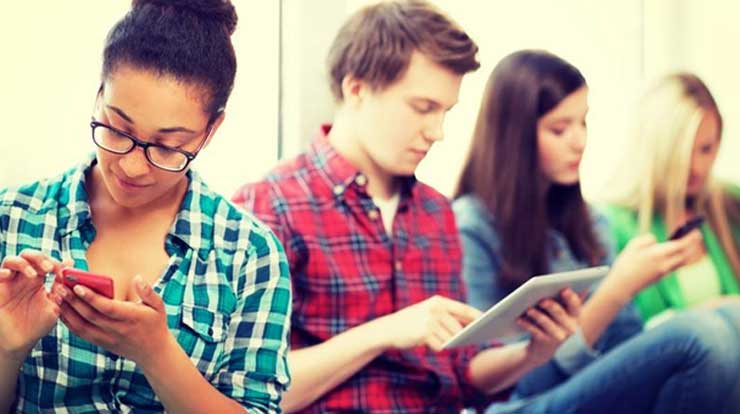 Writing as many words as you possibly can on the given topic might not be the best way to write a good research paper. These are the basic steps that will help you avoid procrastination and ace your research paper.
1 – Study the Instructions
It may seem obvious, but making sure you understand the instructions will save you much time. Read through the task and, if needed, ask your professor for clarifications.
2 – Choose the Topic
The key to success is to write about something you are genuinely interested in. After reading through the professor's instructions, use what initially comes to mind to define several topics that might interest you. A surface search on academic platforms such as Google Scholar will help you understand what topic has enough well-prepared sources. If one of the topics is underrepresented in open sources, and you have a five-page assignment due in two days, you better opt for an easier one.
3 – Make a Draft of All Your Ideas
What helps many students is to transfer all their ideas and thoughts onto the paper by drawing a mind map. It is helpful to include the questions that come to mind straight away so that you could pay attention to certain aspects while doing research. If the topic of your choice is too complicated to come up with ideas for a draft mind map, just put the keywords there. A mind map can help you visualize how your research paper will look later on and prepares you for the next step – researching and outlining.
4 – Research
Take your time to look for all the articles and books that should be integrated into your paper. This stage may take more time than the others, but it will help you assess the topic and develop proper argumentation. While checking for online libraries and archives, make sure to download all of the articles or, if they're only available online, save the links so that you could use them at any moment later. If your research was sufficient, you should feel that you have enough information to outline and edit the paper.
5 – Outline
After in-depth research, you may feel the urge to start writing immediately. We assure you that outlining is NOT a waste of time. To address the topic, you will have to unfold your arguments logically. The outline of your paper will serve as a framework for your ideas. If correctly thought out, an outline will help avoid getting off-topic. An outline is the backbone of your research paper on which you will be stringing your statements and arguments.
Begin with a basic outline of your paper before adding the supporting evidence. Then, you can start adding information from the sources you found earlier (don't forget to mention page numbers so that you could come back and reread the passage at any moment), as well as supporting arguments. A solid outline should not be perfect, but it has to structure your future piece.
Suppose you find it difficult to structure your ideas. In that case, you can collect everything you have in one document and resort to professional writers' help on such platforms as PaperWritingService.
6 – Write
Stick to your outline while writing. No matter how great is the temptation to write wordy explanations, be clear and concise. Always use evidence to support your statements. That will prevent you from writing nonsense.
Concluding your paper, begin with describing what your essay has covered and state your main arguments. Define how you supported your arguments and what your conclusion and contribution are.
7 – Format and Revise
Make sure you know all of the requirements of the citation style you are supposed to use. For your convenience, create a template from one of your past works that were properly cited and checked by the professor. Delete all content from this template. Leave headlines explaining what should be written in every place (headline, running head, name, etc.) Each time you start a new assignment, make a copy of the template and fill it in with new content. After you are done with adding text, select all of it and make sure that font, spacing, alignment, etc., is the same everywhere and corresponds to your citation style.
As for revision, it is recommended to come back to your work in a day or at least in a couple of hours so that you could take a fresh look at your piece. You will spot small mistakes and possible inconsistencies at this stage and make sure that your text flows nicely. If you have an opportunity to send your research paper to your friend or mentor, go ahead.
Congratulations, you made it to the end of this guide and, hopefully, your research paper!
New manual helps countries measure inflation by tracking prices of goods and services
On behalf of the Intersecretariat Working Group on Price Statistics, of which UNECE is a member, IMF has released the Consumer Price Index Manual: Concepts and Methods. The Manual was endorsed earlier this year by the United Nations Statistical Commission as an international statistical standard.
The Consumer Price Index, or CPI, is a key indicator in most countries. It looks at the prices of goods and services typically consumed by households, such as food, transport, clothing, health care and household items, and how these change over time. By calculating how much a household would need to spend to keep its consumption at the same level over time, the CPI tells us how prices are changing in comparable, real-world terms. The CPI is widely used both as a general measure of inflation and for indexation of wages, pensions, social security transfers and various types of contracts.
The Manual provides recommendation to countries on compiling CPIs based on internationally-agreed methods and practices. It draws upon a wide range of experience and expertise to describe methods and data sources for countries to improve the quality and international comparability of their CPIs.
The Manual replaces the earlier 2004 CPI Manual and is the result of nearly six years of intensive work. It gives up-to-date guidance based on new research and developments in methods and practices since 2004. The Manual offers more extensive recommendations on the use of electronic data sources and on measuring the price developments of goods and services purchased online.
The manual was updated by a Technical Expert Group and the Intersecretariat Working Group comprising Eurostat, ILO, IMF, OECD, UNECE and the World Bank. The 2020 Manual is available at https://www.unece.org/stats/prices.html
G20: Global co-operation and strong policy action needed for a sustainable recovery
The COVID-19 crisis has exposed major weaknesses in our economies that can only be fixed through greater global co-operation and strong, targeted policy action, according to a new OECD report presented to the Leaders of the G20 countries at their virtual Summit this weekend.
New Horizons, a report requested by the G20 to support its Action Plan in response to the crisis, says governments need to plan now for the recovery while continuing to live with the virus. Emergency economic measures to tackle the crisis will need to be adapted, support to people and businesses become more targeted, and new policies put in place to make the objective of a stronger, sustainable and inclusive global economy, a reality.
Speaking at the Summit OECD Secretary-General Angel Gurría said that ambitious reforms were needed to ensure a vigorous recovery. He added: "We need to make sure health and social protection benefit all, that public and private investment is aligned with the Sustainable Development Goals, and we need to build resilience into the heart of our economic and social systems."
The OECD identifies the need for stronger co-operation between governments in a number of fields:
in health, from research to distributing COVID-19 vaccines,
in trade, to ensure robust global production chains,
in the taxation of multinationals as the economy becomes increasingly digitalised,
in environmental sustainability, and,
in preventing sudden outflows of capital and sovereign debt crises in emerging markets and developing countries.
The report says exceptional fiscal spending and monetary support should be maintained as long as needed to buffer the shock of the pandemic, and outlines how governments should work on three main fronts – to reallocate resources; support people; and build a sustainable and resilient economic system for the future.
The crisis is accelerating changes to the economy, which are often disruptive. Governments will need to assist workers and businesses to transition from shrinking to expanding sectors; by removing barriers to mobility, by increasing competition, and by making it easier for firms to access finance and advanced technologies or to restructure.
Improving training and building skills, particularly among the low-skilled, youths and women who are often vulnerable in the labour market, will be key. Job retention schemes will need to evolve to ensure that people, rather than their jobs, are protected, that their opportunities are widened and their income safeguarded.
Increasing public and private investment particularly in healthcare, digitalisation, lowering carbon emissions, education and skills are essential to reinforce sustainability and resilience.
The New Horizons report is part of the broad range of analysis and recommendations from the OECD and other international organisations to support the work of the G20.
Mr. Gurría welcomed the achievements of the G20 under the Saudi presidency. In particular, he pointed to the G20 reaffirming its targets to reduce the percentage of young people who are most at risk of being left behind in the labour market by 15% by 2025, and to reduce the gender gap in the labour force by 25 % over the next five years. The OECD and ILO will continue monitoring progress in these areas, as well as on the impact of the pandemic on employment and trends in migration.
Mr Gurría said the OECD is continuing to work with the G20 towards achieving a political agreement on how to tax the digital economy by mid-2021. In the Secretary-General's Tax Report to G20 finance ministers, the OECD warns that without an agreement there would be a proliferation of unilateral measures and an increase in damaging tax and trade disputes that could cut global GDP at a time when we are reeling from the pandemic.
He added that a sustainable economic recovery from the crisis would be undermined by environmentally harmful spending – such as fossil fuel subsidies – which still outweighs more ecologically friendly investments in the recovery packages announced by governments.
Mr Gurría also welcomed G20 progress on fighting corruption and criminalising foreign bribery, including the request by Saudi Arabia to join the OECD Working Group on Bribery, with a view to adhering to the OECD Anti-bribery Convention, the international standard in this area.