Soft Power is a widely discussed and equally disputed concept as various scholars have their personal interpretation upon the power of attraction.
Joseph Nye has associated soft power with i) culture, ii) political values, and iii) foreign policies of a country.
China, Japan, and (Republic of) Korea rank the highest in the list of Intangible Heritages indicating their rich cultural identity.
The cultural identity like Confucian values gets interwoven with political ideas of respect and help build working morality that influences their foreign policies.
Japanese Anime such as Doraemon and Pokémon are extremely famous and Korean K-Pop such as Gangnam Style became the most liked video on YouTube. TikTok has brought China into the race of audio-visual diplomacy.
National identity and political views are promoted through audio-visual instruments such as movies, paintings, songs while some of them are despised as political propaganda.
The countries which have higher Gross Domestic Product (GDP) Per Capita are accepted to have a good political structure and other countries are likely to endorse a similar system. The three countries have become the symbol of success while many developing countries get inspired to adopt their style to improve their present condition.
Foreign policies depend upon the economic capability of countries and their ability to engage through trade and aid.
Trade is conducted to benefit one's own country which may include importing unprocessed goods and exporting processed products like Japan import iron worth $7.18 billion and export cars and spare parts worth $139.3 billion.
Countries intend to import security instruments, basic goods like oil and gasoline while limiting luxury items by adding a large amount of taxes that shape foreign relations between countries.
The Asian Titans belong to the top ten product exporter as a result they get involved in nation branding and use corporate brands like Honda, Samsung, and Xiaomi to be perceived as a reliable household name.
The aid includes humanitarian aid, military aid, economic assistance, technical and vocational training which help in establishing bilateral relations and all three countries have become active in this genre.
There is an additional component for socialization such as gastrodiplomacy which remains very strong in East Asian Titans which is proven with their many Michelin 3-star Restaurants. The culinary diplomacy is also conducted between government to government level as hosting country invites foreign heads of states in banquets or provide scholarship for elite foreign students.
The events conducted around elites such as tours, banquets, scholarships would transform their social paradigm which may cause policy change leading to norms that would transform the foreign policy of a recipient country in favor of a host country.
The public simply looks at the ranks, scores, and formulate opinions about a country without looking at the bigger picture. This could be efficiently be studied by looking at a single chart.
China
Japan
South Korea
A. Senses as Soft Resources
i) Physical Diplomacy
a) Sports/Activity
Cuppings, Tai chi
Karate, Judo
Taekwondo
b) Olympics Medals
608 Rank:8
498 Rank:15
337 Rank:19
ii) Audio-visual diplomacy
a) Film Production (2018)
1082
Rank:2
613
Rank:3
454
Rank:5
b) Box Office Revenue
(2019)
$ 9.3 billion Rank:2
$2.4 billion Rank:3
$1.6 billion Rank:5
c) Additional Tools
Tiktok
Anime, Manga
K-pop
iii) Gastrodiplomacy
a) Popular Food
Noodles, Dumplings
Sushi, Wasabi
Gimbap, Kimchi
b) Michelin 3-star Restaurants (2017)
5
Rank:5
28
Rank:1
2
Rank:10
B. Resources and Tourism
a) World Heritage Sites
(2020)
55
Rank:1
23 Rank:12
14 Rank:21
b) Intangible Cultural Heritage
(2020)
40 Rank:1
21 Rank:2
20 Rank:3
c) WEF, Travel & Tourism Competitive (2019)
Score:4.9 Rank:13
Score:5.4 Rank:4
Score:4.8 Rank:16
d) Revenue by Tourism
(2018)
$32.617 billion
Rank:10
$34.054 billion Rank:9
$13.427 billion Rank:24
C. Nation Branding
a) Corporate Brands
Xiaomi, Alibaba
Toyota, Honda
Samsung, Hyundai
b) Products Exports (2018)
$2.59 trillion Rank:1
$713 billion Rank:4
$617 billion Rank:5
c) GDP Per Capita
(2018)
$9,771
Rank:78
$39,290
Rank:27
$31,363
Rank:34
D. Noble Prizes Laureates
(2019)
6
Rank:24
28
Rank:7
1
Rank:51
E.The Soft Power 30 (2019)
Score:51.25 Rank:27
Score:75.71 Rank:8
Score:63.00 Rank:19
The factors such as Noble Prize Laureates play a role in projecting Japan as a superior power but countries such as South Korea and China have risen to global prominence recently, this may have resulted in less money for research and development and caused fewer Noble Prize Laureates.
The rapid development of Asian countries has made it attractive and serves as the master of affective resources (culture richness, technology, competitive economy) while they suffer a bitter relationship with one another creating a space for western countries to enforce their normative resources (a third-party capability to arbitrate international dispute) to mitigate the crisis.
The Asian Titans have been growing their institutions to enhance their human resources to produce better publications that would further strengthen their strategic communication and media.
The soft power has helped generate a sense of national cohesion by protecting their ancient culture while promoting their vibrant economic growth. The countries intend to build a reliable economy and to be perceived as a trustworthy power.
Each Asian country has different objectives while promoting their culture. Japanese list of intangible heritage portrays its polytheistic tradition while China showcases itself as a culturally diverse country while it suffers accusation for human rights violations against minorities. Both China and Japan avoid its militaristic knowledge (the image coincide with hard power)even when they have a very interesting history with Martial Arts but South Korea seems to be enthusiastic to showcase its Ssireum(wrestling) and Taekkyeon (a traditional Korean Martial Arts) as intangible heritage.
Soft Power Policies of East Asian Titans maintain a variety within the unity. The region shares historic relations but still maintains its distinct identities creating an aesthetic composition for an external observer. The East Asian Titans are a unique case with tremendous soft power.
Ramifications of The Pandemic In International Relations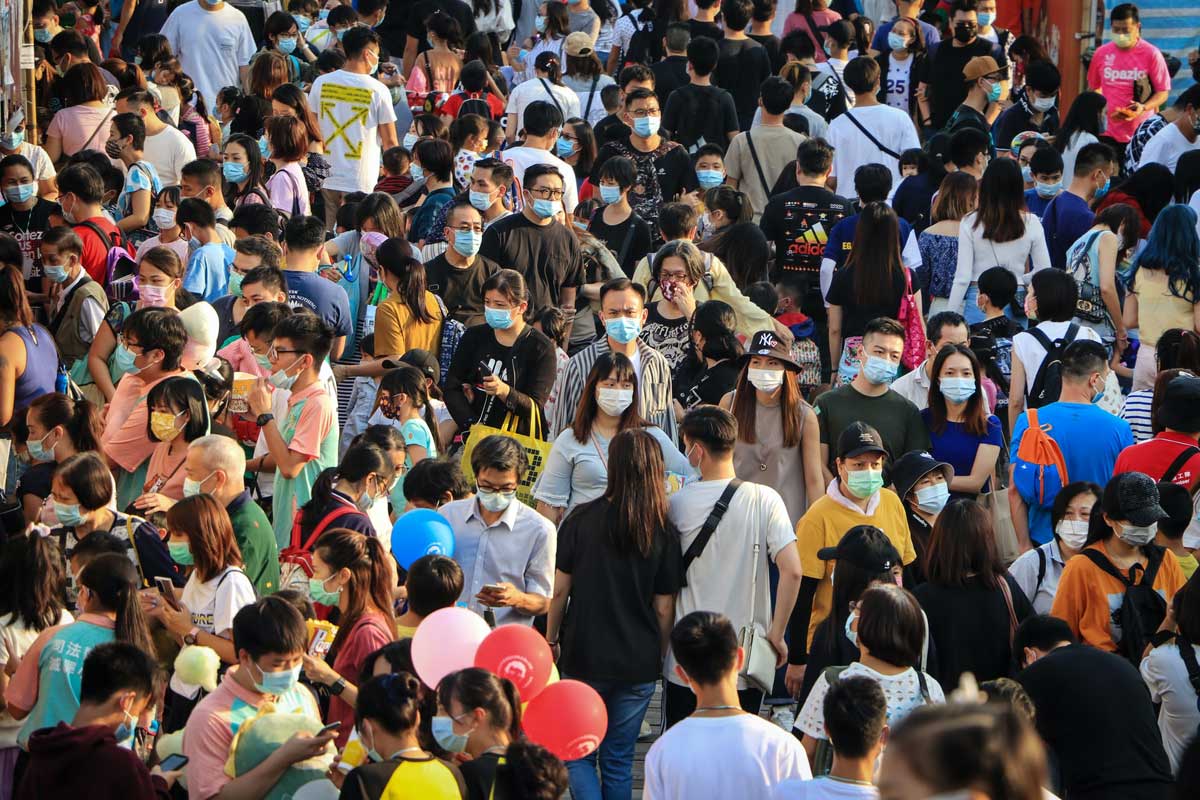 Ever since the global spread of the COVID-19 virus, claims have been made of the pandemic causing a massive impact in global politics and international relations. In the pre-pandemic era, international relations were defined by increasing bipolarity, greater isolationism, greater trade protectionism and increasing nationalism. While the West led by the US was gradually adopting a protectionist attitude, the East led by China in particular, was looking towards increasing multilateral cooperation. Alongside this, international organizations were seeing their roles diminishing. Moreover, populist leaders and authoritarian governments were gradually gathering influence globally, in stark contrast to a decline in democracy and neo-liberalism. These trends could be seen most clearly in the US/China conflict that has dominated most international relations rhetoric of the 21st century.
Although China had been hit with the pandemic first, through extreme lockdown measures, quick responses, mass screenings, targeted monitoring and an effective socio-political response, the country quickly reversed course and had flattened its curve by March, depicting the resilience of the country. With a mere 87,000 cases as of December 2020 in a country of 1.4 billion people, China's effective policies to deal with the pandemic can hardly be sidelined. Nevertheless, as the virus had been identified in China first, this triggered a massive backlash from the West, particularly the US, where President Trump blasted China for covering-up details about the virus. Rumors were spread by the White House itself about the virus originating from a Wuhan lab, and the virus was labeled the Wuhan Virus – a move discouraged by the WHO. This inflammatory language worsened relations between the two countries. Going even further, President Trump terminated US involvement in the World Health Organization, claiming it to be controlled by Chinese authorities.
With this move the influence of the world's most important health organization was weakened, further showcasing the decline of the liberal international world order, due to a diminishing trust in international organizations. Thus, the pre-Covid trend of a lack of trust in international organizations, continued during the COVID-19 pandemic as well. With Trump advocating for closed borders with his "We need the wall more than ever" expressions on Twitter, and similar far-right leaders like France's Le Pen ruing the "religion of borderless-ness" for the pandemic, the West's protectionist, nationalistic ideas showed no signs of abating even during a global crisis.
In stark contrast, the East led by China continued on its path of greater cooperation and interdependence, through bilateral and multilateral engagements. With the US leaving a void in the global leadership spot for handling the pandemic, China stepped in and offered to assist other countries in handling the outbreaks in their respective countries. China's foreign ministry's spokesperson, Hua Chunying, even stated that they would like to share China's good practice and experience.
Furthering its charm offensive, China started shipping out masks and ventilators to countries that were very badly hit by the pandemic, like Italy, Spain and Serbia. With the countries of the European Union shutting down their borders and hoarding domestic supplies, despite Italy's pleas for help, Italy turned to China for aid in fighting the coronavirus pandemic. This "mask diplomacy" along with China's Health Silk Road has served to strengthen global public health governance, as envisioned by China.
Undeniably, the pandemic's effects in the short-term have been wide-reaching, especially in the social and technological domain. However, expecting global politics and international relations to undergo a transformational change in the long-term, solely due to the COVID-19 pandemic is relatively far-fetched, especially if current global trends are assessed.
The virus may or may not have taken its toll on international diplomacy in the traditional context, but it has certainly shaken many things if not stirred them completely.
Diplomatic Fiasco: PTI Government's Failure on the Climate Diplomacy Front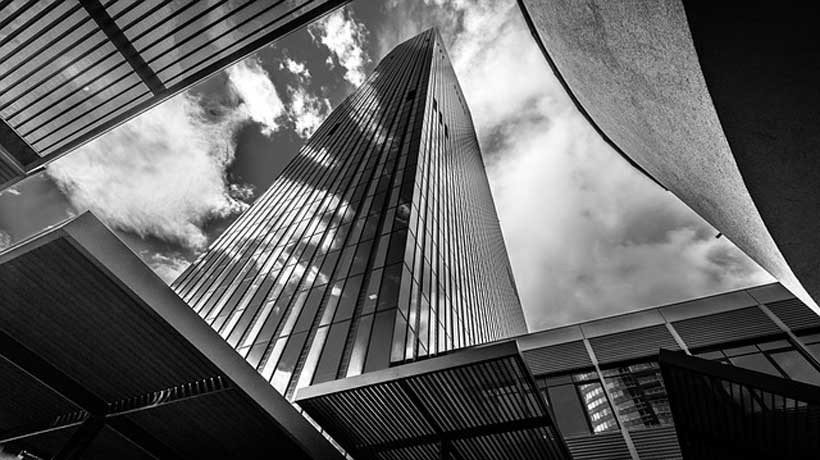 "Think about this: terrorism, epidemics, poverty, the proliferation of weapons of mass destruction – all challenges that know no borders – the reality is that climate change ranks right up there with every single one of them".– John F. Kerry
The United Nations General Assembly (UNGA) and United Nations Security Council (UNSC) have both declared that unrestrained climate change poses a threat to international peace and security. Presently, climate change is the biggest threat facing humanity. We all will witness its impacts, making it a critical foreign policy and diplomatic issue. Climate change will overturn the 21st century world order and characterize how we live and work. Even so, in the midst of a global pandemic, it is evident that climate change will be the major issue of this century. As countries will move toward rebuilding their economies after COVID-19, recovery plans will shape the 21st century economy in ways that are clean and green, safe and healthy, and more resilient. Over the last decade, foreign policymakers have taken measures to better understand climate risks. To date, foreign policy responses to climate change have primarily centered on the security repercussions of climate change.
To chart a fresh course ahead, in order to initiate a global fight against climate change, President Joe Biden welcomed a diverse set of leaders from around the globe to explicate the connections between climate security, climate change and broader foreign policy objectives. The list of invitee included world leaders like President Xi Jinping of China and Russia's Vladimir Putin, PM Modi of India, Sheikh Hasina of Bangladesh to attend the two-days meeting to mark Washington's return to the visible lines of the fight against climate risks. Though, Pakistan have its place in the same region, and fifth-most vulnerable country to climate change, it has been disqualified from the summit. Likewise, Biden dispatched his climate envoy, former secretary of state John Kerry, to prepare the ground for the summit in meetings with global leaders. The U.S. invited the leaders of the Major Economies Forum on Energy and Climate, which includes the 17 countries responsible for about 80-percent of global emissions and GDP, along with, heads of countries that are unambiguously vulnerable to climate impacts or are representing robust climate leadership.
The current global efforts towards mainstreaming of climate change in development policies and programs are getting more traction due to expanding avenues of domestic and international climate diplomacy. For developing countries, climate diplomacy is undoubtedly becoming a key incentive to integrate climate change issues into their foreign policy. Pakistan is also a relatively new player in the climate diplomacy arena with a nascent institutional setup. The climate diplomacy adaption experience of Pakistan is still at the embryonic stage. The main problem is the gradual decline in the aptitude and capacity of institution to develop a clear policy route. The policy decline is much more rapid under the PTI government. Pakistan's ambassadorial clout has eroded over the years due to political unpredictability and economic timidity. Similarly, the government has failed even to built a national narrative on climate change issue. Imran Khan has been warning the world of catastrophe if the climate problem is not addressed, but has failed to come out with a clear policy direction on the issue.
Among the many challenges fronting the Imran Khan government will be tackling the notoriously dysfunctional U.S. – Pakistan relationship. The Biden presidency has designated climate change as a critical theme of its foreign policy, and indeed aware of Pakistan's deep climate vulnerability. For the first time since the 9/11 terrorist attacks, Pakistan is not a foreign policy priority for U.S. administration. Many high-ranking Biden government officials, including climate change envoy John Kerry, know Pakistan well. When Kerry was Obama's secretary of state, co-chaired US-Pakistan Strategic Dialogue that counted renewable energy. Anybody familiar with how Islamabad and Washington have interacted over the last 74 years will resort to weary metaphors: a roller-coaster ride, the dynamic between an overbearing mother-in-law and daughter-in-law. Biden and his experienced team of ex-Obama administration officials are likely to press Pakistan – for Islamabad, it is a catch-22 situation. In the indigenous context, internal political strife in Pakistan and economic dependency on other countries have raised questions about our ability to effectively fight our case in international arena. The latest diplomatic fiasco speaks very loud and clear about the government's inability to deal with fast-changing geopolitics. Washington's broader interests in Asia, including relationships with China and India, will determine its policy at the Leaders' Summit on Climate. It seems, Pakistan has no friends in the Biden administration. Thus, out-of-the-box thinking is required for Pakistan's foreign policy decision makers.
Gender Diplomacy: A concern For International Politics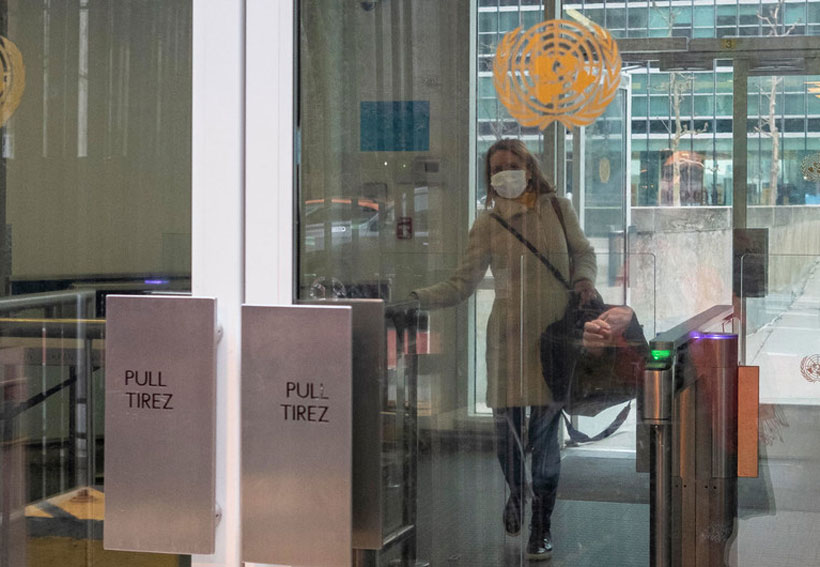 Diplomacy can be defined as an art of interaction between actors (states/ organizations) to achieve mutually benefitted desirable interests of pursuing parties, especially in the international arena of politics. While diplomacy is an integral part of the Liberal school of thought which has primarily dominated world politics, yet the field of diplomacy is itself deprived of liberal virtues of equality and parity. Weighing the balance of ratio between both genders in diplomacy, the dilemma of the day is that females do not reach the level of participation to be in parity with male partakers in diplomacy. Having a statistical outlook at patriarchy-ridden Foreign Services around the globe, female diplomats in Norway, Sweden, Finland, the United States of America, and France makeup to 30%-40% of Foreign Service. While even the developed states have not reached 50% of female diplomats in their respective states, developing states in the South show an even less percentile of female diplomats. South Asian states like Pakistan and India estimate to less than 15 and 20 percent of females in the skill of diplomacy, respectively.
Being an equal sharer in foreign policy-making and policy implementation is a fundamental democratic right of both genders; to serve the country and to shape the future of the land which is their identity, their respect, and their pride. Apart from this that the balanced ratio of diplomatic participants is an integral right, involving women in diplomatic interactions may aid and enhance the pursuance of goals by the states. I would like to back my argument with not only contemporary examples but historical evidence, as well. Turning pages of history back to 400 B.C. where women are named as 'weavers' in the writings of Aristophanes to Lysistrate; referring to women's role as skilled and accomplished diplomats who helped in the resolution of the Peloponnesian war. This act of inter-mingle, unifying, and peace-making through the prowess of consular skill set by then women is explained by Aristophanes in a phrase: 'Weavers of nations". This brings me to another point is that in contemporary times as pinpointed by the United Nations, the peace-processes in which women are engagers, 35% of those tend to last for at least 15 years.
While men are more forgoing towards minor details during foreign relation analysis, women tend to put more attention to minute details, which consequently results in the production of best-suited foreign policies. But it is noteworthy that to get potential benefit from this healthy difference in nature between males and females, it is potent enough to bring anequal number of female Foreign Service Officers as compared to male Officers. Having such a salubrious balance of both feminine and masculine characteristics can also equate chances of war and peace, spontaneous and patient decisions, and use of both: hard and soft power. Eventually, this egalitarian level complies with Robert Putnam's 'Law of Increasing Disproportion' which links the rank of authority and the degree of representation of high-status in society. Nevertheless, being an Ambassador, diplomat or even part of Foreign Service is a matter of great esteem and so women in diplomacy, represent women of the society. Linking the argumentative dots mentioned above, the United Nations' report endorses the importance of the role of women in diplomacy by considering their input as a vital ingredient for stable and secure democracy.
Applying the United Nations' analysis on the inclusion of women in the artistry of diplomacy on developing states, particularly in South Asia, we tend to project various prosperous benefits of women diplomats in the region, particularly in the context of the two-decades-long conflicts: Afghan-Taliban Conflict and the Kashmir dispute in the heart of South Asia. Women in diplomacy in Pakistan, India, and neighboring South Asian states might weaken the bone of contention between the by-birth rivals: India and Pakistan through conflict transformation strategies. While the involvement of Afghan females in the ongoing and forthcoming Afghan Peace Processes and the future Afghan government can not only uplift the societal status of women in Afghan society but will improve the longevity of sustainable peace in Afghanistan. Eventually, colleen diplomats can help to divert the state-centric state and regional security paradigm of South Asia to human-centric state and regional security, resulting in diversified and proactive approach; fostering fraternal ties leading to paced development in the region and abroad.
To conclude with, as I have highlighted the irony of the hour with an un-equal statistical ratio of gender parity in the course of diplomacy and the importance of achieving this parity by incorporating women in the skilled framework of diplomacy, I would like to propose universally applicable policy measures to acquire this equivalence. The first and foremost step is to bring awareness in society for the encouragement and acceptance of more female diplomats as opposed to the conventional fields like medical and engineering sciences. Along with this policy changes should be made to ensure equal recruitment of female diplomats, specifically on merit to counter and curtail the patriarchal dominance, mostly due to the might of money. Lastly, a female-friendly environment should be promoted to utilize the feminine potential in Foreign Offices. Conclusively, equal participation of both genders will result in sustainably productive democracies—both, in letter and spirit. Hence, gender equality in diplomacy is essential for the growth and evolution of international politics.