EU: €10 billion in investment in Africa and EU Neighbourhood and stimulate global recovery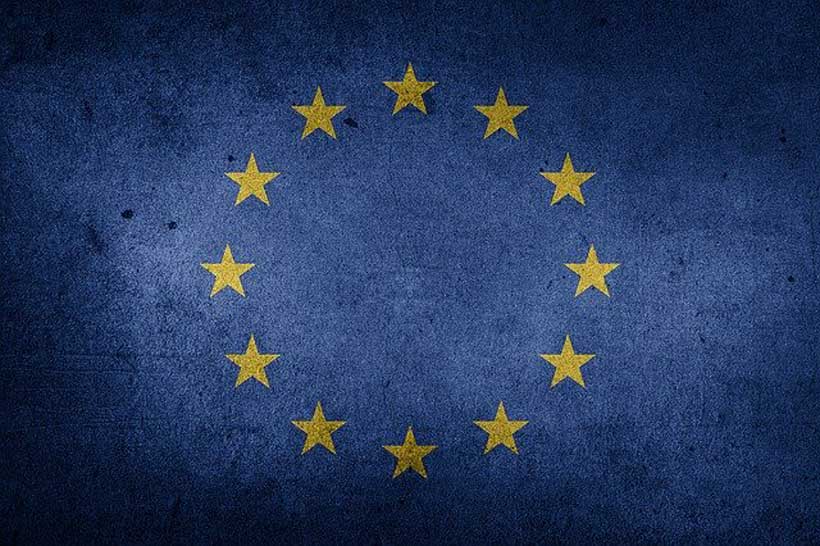 European Commission took a major step forward in boosting investment in Africa and the EU Neighbourhood, helping to stimulate global recovery from the pandemic, by concluding ten financial guarantee agreements worth €990 million with partner financial institutions that complete the European Fund for Sustainable Development (EFSD), the financing arm of the External Investment Plan (EIP). Together, these guarantees are expected to generate up to €10 billion in overall investment.
Jutta Urpilainen, Commissioner for International Partnerships, said: "By signing these agreements today, the EU has concluded the implementation of the External Investment Plan's overall guarantee almost two months early. Now our partner financial institutions can make use of all of the Plan's individual guarantees to generate billions of euros in much-needed investment, in particular across Africa. These agreements will directly support people who face some of the biggest challenges because of COVID-19: small business owners, the self-employed, women entrepreneurs and businesses led by young people. They will also help to fund a major expansion of renewable energy generation, ensuring that the recovery from the pandemic is green, digital, just and resilient."
Commissioner for Neighbourhood and Enlargement, Olivér Várhelyi, said: "The guarantee agreements that we sign today clearly show the effective partnership established between the European Commission and the International Financial Institutions in support of our partner countries. Investments have become even more necessary in light of the pandemic. With today's signature, the European Commission is securing more than €500 million to support EU Neighbourhood countries. These guarantee agreements will stimulate their economic recovery and make them more resilient to future crises."
Guarantees agreements include the earlier announced €400 million guarantee – that complements the additional €100 million EU grant announced today – for the COVAX Facility, to develop COVID-19 vaccines and ensure fair access once they are available. Other agreements for guarantees amounting to €370 million will help small businesses stay afloat and continue to grow in the face of the COVID-19 pandemic.
All these guarantees are part of the Team Europe response to COVID-19 – a package of combined support for our partner countries from the EU, its Member States, and European financial institutions. They also mark the successful completion of the EFSD and will bring much-needed investment to partner countries in Africa and the EU Neighbourhood.
These guarantees are part of the EU External Investment Plan, which is mobilising more than €50 billion in public and private investment for sustainable development in countries neighbouring the EU and in Africa using €5 billion in EU funds under the EFSD.
The guarantee agreements concluded today are the following:
This €438 million guarantee with the European Investment Bank (EIB) will reduce and remove financing constraints for accessing COVID-19 vaccines and health related diagnostic services in Sub-Saharan Africa. It has two components: the first amounts to €400 million and focuses on widening access to future COVID-19 vaccines in Africa and the EU Neighbourhood. The second comes to €38 million and will improve access to high-quality, health-related diagnostic services for low-income communities in Sub-Saharan Africa, particularly in rural areas. It will enable partnerships between governments and private sector laboratory and diagnostic companies.
This €60 million guarantee with CDP, the Italian Development Finance Institution, will support local businesswomen and businessmen in Sub-Saharan Africa and the EU Neighbourhood, who have trouble accessing loans and capital to start or expand their business. The InclusiFI Programme (the "Programme") is a jointly managed initiative by CDP and AECID (as co-leaders). The Programme aims at leveraging private financing to foster inclusive and sustainable entrepreneurship and MSMEs growth led by women, young people and migrants, ideally through remittances and diaspora capital*. It will also encourage local banks to increase their lending to them by expanding innovative business development and financial services in selected countries. In doing so, it will create jobs and reduce inequality. InclusiFi will also help local banks and other local financial institutions to address the challenges caused by the COVID-19 pandemic. The guarantee will make it possible for diaspora communities in Europe to invest in small businesses in their countries of origin, stimulating the use of remittances.
This €160 million guarantee programme is signed with AFD, the French development cooperation agency, and Proparco, the French Development finance institution. It targets small businesses in Sub-Saharan Africa and the EU Neighbourhood, with a particular focus on MSMEs in the agricultural sector, in rural areas and those particularly impacted by the COVID-19 pandemic. The guarantee will make it more affordable for them to borrow, helping to sustain their businesses.
Renewable Energy Support Programme for mainly rural parts of Sub-Saharan Africa
This €20 million guarantee with COFIDES, the Spanish development finance institution, will help to develop and finance renewable energy projects, which are not connected to the electricity distribution networks, so-called off-grid and mini-grid projects. It targets rural and peri-urban areas in Sub-Saharan Africa and areas without access to energy. The guarantee will help to generate a total investment of €80 million* and is expected to provide electricity to at least 180,000 new people in rural areas.
European Guarantee for Renewable Energy
These guarantee agreements worth €62 million are signed with AFD, the French development cooperation agency in partnership with CDP, the Italian Development Finance Institution*. They aim to promote renewable energy solutions by reducing the off-take risk of energy projects – the risk of not getting paid for the energy sold. By providing a partial risk coverage, these guarantees will give investors more certainty and thus a bigger incentive to invest in or to finance a renewable energy project. These guarantees are expected to give over one million people access to electricity.
EU Market Creation Facility
This €150 million guarantee with KfW, the German development bank, and the Currency Exchange Fund (TCX) aims to increase the use of local currency in development finance. It increases the risk capacity for TCX and enables the fund to grow even in challenging circumstances like the COVID-19 pandemic. The increased capacity of TCX will allow financial institutions to lend more to people and businesses in Sub-Saharan Africa and the European Neighbourhood, whilst not exposing borrowers to unprecedented currency risk. The programme makes financial institutions more stable and creates lending capacity in local currency.
Municipal, Infrastructure and Industrial Resilience Programme
This €100 million guarantee programme with the European Bank for Reconstruction and Development (EBRD) will support municipal, industrial and infrastructure investments in the EU Southern and Eastern Neighbourhood, which have been affected by the COVID-19 pandemic. The programme also supports the transitioning to green, low-carbon and climate-resilient economies. It does so by supporting investments in green city infrastructure, green logistic chains, energy efficiency and green technology transfers in industrial processes, commercial operations and buildings. The guarantee will help improve infrastructure and municipal services, increase energy and water efficiency and create jobs in the EU Neighbourhood.
EU-Australia Leaders' Virtual Meeting
The President of the European Council, Charles Michel, the President of the European Commission, Ursula von der Leyen, and the Prime Minister of Australia, Scott Morrison, held a Leaders' Virtual Meeting on 26 November 2020.
The leaders reconfirmed their resolve to work together to fight the COVID-19 pandemic and underlined their commitment to take effective measures to protect health and build more innovative, sustainable, inclusive and resilient economies.
The leaders reaffirmed the shared values that underpin the bilateral relationship as enshrined in the EU-Australia Framework Agreement. The EU and Australia share a commitment to democracy, the rule of law, the protection and promotion of human rights, and gender equality. They are strong supporters of the international rules-based order and an effective multilateral system with the United Nations at its core. The leaders discussed enhancing cooperation in international fora.
Underscoring that global cooperation is vital in overcoming COVID-19, the leaders welcomed the outcomes of the G20 Leaders' Summit on 21-22 November. They referred to the significant contributions the EU and Australia have made towards the global response to COVID-19. They welcomed the support provided to each other's citizens affected by travel disruptions.
The EU and Australia are committed to ensure universal, equitable and early access to safe, effective and affordable COVID-19 vaccines, diagnostics and therapeutics. Both sides have notably committed substantial funding to the almost €16 billion (A$26 billion) raised through the EU-led Coronavirus Global Response pledging marathon. The leaders stressed the importance of continued international support for the Access to COVID-19 tools (ACT) Accelerator and its COVAX Facility. They agreed to strengthen bilateral research and innovation cooperation and to share research data to combat the pandemic.
The leaders agreed that the EU and Australia will continue to work together to strengthen the World Health Organisation and global preparedness and response to health emergencies. They called for continued and timely implementation of the World Health Assembly resolution of 19 May 2020, including with respect to the independent evaluation of the international response to the pandemic.
The EU and Australia are stepping up cooperation on post-pandemic socio-economic recovery and are implementing the G20 Action Plan. They will also discuss the recovery at the next Asia-Europe Meeting (ASEM) Summit. The leaders committed to recovery plans that accelerate emissions reductions, and ensure communities and institutions are more resilient and able to adapt to future impacts of climate change, as well as accelerating the digital transformation. They emphasised that global supply chains need to be more resilient and sustainable. They agreed to further cooperate on critical raw materials and on the promotion of diverse critical technology markets.
Both sides reconfirmed their commitment to open and fair trade. They underlined the need to support the multilateral rules-based trading system and to render it fit for current challenges. The EU and Australia will continue to work together, including in the Ottawa Group, to reform and strengthen the WTO, including its negotiating and monitoring function, in particular with regard to level playing field. On reform of the WTO's dispute settlement system, the two sides reiterated their desire that the WTO membership collectivelyfind a timely and long-lasting solution that would restore a binding, two-tier and independent dispute settlement system in the WTO. The EU and Australia will engage constructively in areas of common interest on the WTO agenda, including sustainable development, e-commerce and fisheries subsidies.
The Leaders noted good progress in the negotiations for an ambitious and comprehensive bilateral trade agreement. The timely conclusion of such an agreement would create growth opportunities, deepen economic integration and reinforce our shared support for rules-based trading arrangements.
The leaders agreed to enhance cooperation to promote shared interests in security and prosperity in Asia and the Pacific, spanning the Indian and Pacific oceans. They recognised the importance of the principles of regional engagement set out in the ASEAN Outlook on the Indo-Pacific, including openness, transparency, a rules-based framework, good governance and respect for sovereignty and international law. In this regard, they agreed to work together in the ASEAN Regional Forum and also to continue their dialogue on cooperation in other ASEAN-led processes. The leaders expressed serious concern about the unilateral and destabilising actions in the South China Sea and underlined the importance of upholding international law, particularly the United Nations Convention on the Law of the Sea. They underlined that dialogue is the only way to achieve peace and stability on the Korean Peninsula and urged the DPRK to comply with all relevant UN Security Council resolutions.
The leaders stressed that other regional issues should also be resolved through peaceful dialogue and in accordance with international law, including in relation to Belarus and the Eastern Mediterranean.
Underlining the importance of assisting the most vulnerable countries, including in Africa, the leaders welcomed the extension of the G20/Paris Club Debt Service Suspension Initiative (DSSI) and the recently endorsed Common Framework for Debt Treatment beyond the DSSI.
The leaders emphasised their commitment to working with Pacific Island countries and Timor-Leste to build resilience in line with the Agenda 2030. In 2020 the EU has committed €120 million in support of the COVID-19 response in these countries and will continue to provide development assistance to them. Australia has made an allocation of €188 million to assist the region respond to COVID-19 over the next two years as well as separate funding to support vaccine access.
The leaders agreed that resolute and coordinated action is key to tackling the urgent challenge of climate change and environmental degradation. The EU and Australia underlined their commitment to the full implementation of the Paris Agreement and to step up global action to tackle climate change in the lead up to COP26 in 2021. The EU highlighted its commitment to achieve climate neutrality by 2050, while Australia will also demonstrate significant ambition on reducing emissions and pursuing a low emissions development strategy in order to achieve climate neutrality as soon as possible in accordance with the Paris Agreement. The leaders recalled the request by UNFCCC COP21 to communicate or update their Nationally Determined Contributions reflecting the highest possible ambition. The EU and Australia have agreed to collaborate on international technology partnerships. The leaders also underlined their commitment to move towards the circular economy and called for an ambitious global biodiversity framework at the UN Convention on Biological Diversity COP15 in 2021.
Committed to promoting digital transformation based on shared values, Australia and the EU have initiated a digital economy and technology dialogue and agreed to cooperate on artificial intelligence, blockchain, the use of digital tools to address climate change and disaster resilience, quantum technology and the role of platforms. Recognising the importance of a fair and sustainable international tax system, the leaders reaffirmed their commitment to reach by mid-2021 a global solution that addresses the tax challenges arising from the digitisation of the economy.
The leaders welcomed the recent UN resolution on responsible behaviour in space. They also welcomed the establishment of a bilateral space dialogue to advance collaboration.
The leaders restated their commitment to promote sustainable, comprehensive and rules-based connectivity and to implementation of the G20 Principles for Quality Infrastructure Investment. They agreed to explore synergies between their cooperation on connectivity with third countries, particularly in the Indo-Pacific region. They confirmed their resolve to launch in the near future an EU-Australia Transport Dialogue.
On security and defence issues, the leaders looked forward to strengthened cooperation in areas such as counterterrorism and prevention of radicalisation leading to violent extremism and terrorism, cyber and critical technology issues, countering disinformation and foreign interference, protection of critical infrastructure and maritime security. They agreed to continue engagement in crisis management as provided for in the EU-Australia Framework Participation Agreement.
Commission approves contract with Moderna to ensure access to a potential vaccine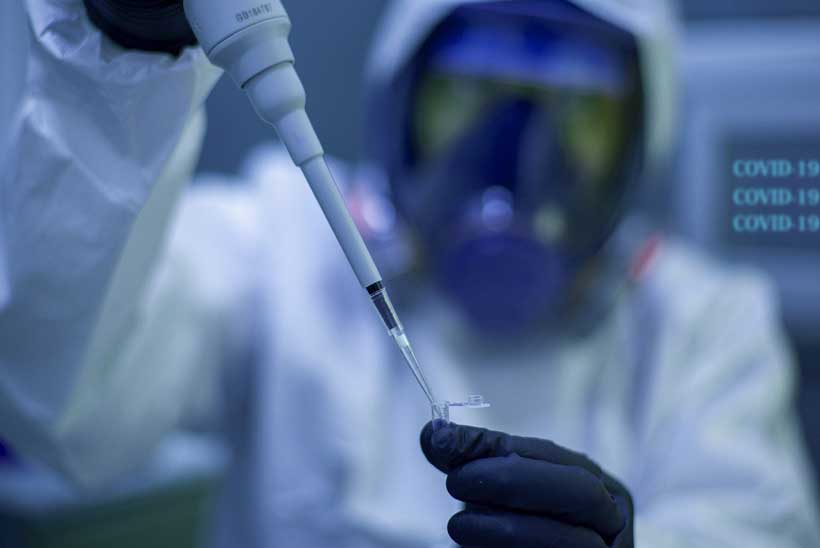 European Commission approved a sixth contract under the EU Vaccines Strategy, this time with the pharmaceutical company Moderna. The contract provides for the initial purchase of 80 million doses on behalf of all EU Member States, plus an option to request up to a further 80 million doses, to be supplied once a vaccine has proven to be safe and effective against COVID-19.
The contract with Moderna will enlarge the already broad portfolio of vaccines to be produced in Europe, including the contracts signed with AstraZeneca, Sanofi-GSK, Janssen Pharmaceutica NV, BioNTech-Pfizer and the contract approved with CureVac. This diversified vaccines portfolio will ensure Europe is well prepared for vaccination, once the vaccines have been proven to be safe and effective. Member States can also decide to donate the vaccine to lower and middle-income countries or to re-direct it to other European countries.
President of the European Commission, Ursula von der Leyen, said: "I'm very happy to announce today's agreement with the company Moderna to purchase up to 160 million doses of their future vaccine. This is our sixth contract with a vaccine producer, and we are working on yet another one. We are setting up one of the most comprehensive COVID-19 vaccine portfolios in the world, providing Europeans access to the most promising future vaccines under development so far. A safe and effective vaccine can help us end the pandemic, and return gradually to normal life."
Stella Kyriakides, Commissioner for Health and Food Safety, said: "Today's agreement with Moderna is yet another important milestone of our EU Vaccines Strategy. I am happy that we have now concluded six vaccine agreements so far. This is a clear demonstration of the European Health Union in action: a European Union that delivers tangible results for its citizens and a blueprint for our cooperation in the area of health in the future. A safe and effective vaccine is more important than ever in helping to restore normality and overcome this pandemic. No one is safe until everyone is safe."
Moderna is a U.S. based company pioneering the development of a new class of vaccines based on messenger RNA (mRNA) transported into cells by lipid nanoparticles. The vaccine platform has been developed over the last decade. The basic principle is the use of this molecule as a data carrier, with the help of which the body itself can make proteins and trigger lasting immunity to COVID-19.
The Commission has taken a decision to support this vaccine based on a sound scientific assessment, the technology used, and its production capacity in Europe to supply the whole of the EU.
Background
The European Commission presented on 17 June a European strategy to accelerate the development, manufacturing and deployment of effective and safe vaccines against COVID-19. In return for the right to buy a specified number of vaccine doses in a given timeframe, the Commission finances part of the upfront costs faced by vaccines producers in the form of Advance Purchase Agreements. Funding provided is considered as a down-payment on the vaccines that will actually be purchased by Member States on the basis of the Advance Purchase Agreements.
Since the high cost and high failure rate make investing in a COVID-19 vaccine a high-risk decision for vaccine developers, these agreements will therefore allow investments to be made that otherwise might not happen.
Once vaccines have been proven to be safe and effective and have been granted market authorisation by the European Medicines Agency, they need to be quickly distributed and deployed across Europe. On 15 October, the Commission set out the key steps that Member States need to take to be fully prepared, which includes the development of national vaccination strategies. The Commission is putting in place a common reporting framework and a platform to monitor the effectiveness of national vaccine strategies.
The European Commission is also committed to ensuring that everyone who needs a vaccine gets it, anywhere in the world and not only at home. No one will be safe until everyone is safe. This is why it has raised almost €16 billion since 4 May 2020 under the Coronavirus Global Response, the global action for universal access to tests, treatments and vaccines against coronavirus and for the global recovery and has confirmed its interest to participate in the COVAX Facility for equitable access to affordable COVID-19 vaccines everywhere. As part of a Team Europe effort, the Commission announced is contributing with €400 million in guarantees to support COVAX and its objectives in the context of the Coronavirus Global Response. On 12 November, the European Union announced the contribution of an additional €100 million in grant funding to support the COVAX Facility.
Inclusion for all: Action plan on Integration and Inclusion 2021-2027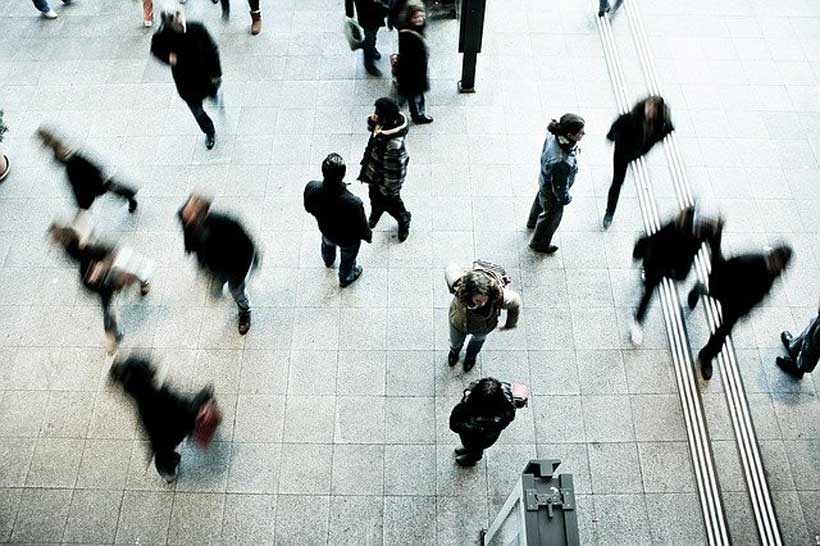 Commission is presenting the action plan on Integration and Inclusion for the period 2021-2027. The action plan promotes inclusion for all, recognising the important contribution of migrants to the EU and addressing the barriers that can hinder participation and inclusion of people with a migrant background, from newcomers to citizens, in European society. It is built on the principle that inclusive integration requires efforts from both the person and the host community and sets out new actions that build on the achievements of the previous action plan from 2016.
Vice-President for Promoting our European Way of Life, Margaritis Schinas, said: "Inclusion is the embodiment of the European way of life. Integration and inclusion policies are vital for newcomers, for local communities, and contribute to cohesive societies and strong economies. Everyone who has the right to be in Europe should have access to the tools they need to realise their full potential and assume the rights and obligations governing our Union."
Commissioner for Home Affairs, Ylva Johansson, said: "Migrants are 'us', not 'them'. Everyone has a role to play in making sure our societies are cohesive and prosperous. Integration and inclusion mean listening to migrant communities and ensuring that everyone can enjoy rights, regardless of background. Inclusive integration is giving the same tools and support needed to contribute to society, so that migrants can reach their full potential and our societies benefit from their strength and skills."
A European approach to integration and inclusion
As emphasised in the new Pact on Migration and Asylum, successful integration and inclusion is an essential part of a well-managed and effective migration and asylum policy. It is also essential for social cohesion and for a dynamic economy that works for all.
The action plan proposes targeted and tailored support that takes into account individual characteristics that may present specific challenges to people with a migrant background, such as gender or religious background. Successful integration and inclusion depends both on early action and on long-term commitment.
Although national governments are primarily responsible for creating and implementing social policies, the EU plays a key role in supporting Member States through funding, developing guidance and fostering relevant partnerships. The main actions are:
Inclusive education and training from early childhood to higher education, focusing on facilitating the recognition of qualifications and continued language learning, with support from EU funds.
Improving employment opportunities and skills recognition to fully value the contribution of migrant communities, and women in particular, and ensure that they are supported to reach their full potential. The Commission will work with social and economic partners and employers to promote labour market integration, support entrepreneurship and make it easier for employers to recognise and assess skills.
Promoting access to health services, including mental healthcare, for people with a migrant background. In addition to dedicated EU funding, the action plan seeks to ensure people are informed about their rights and recognises the specific challenges faced by women, in particular during and after pregnancy. The action plan also supports Member States to exchange best practice.
Access to adequate and affordable housing funded through the European Regional Development Fund, European Social Fund Plus, Asylum and Migration Fund and Invest EU, as well as funding platforms to exchange of experience at local and regional level on fighting discrimination on the housing market and segregation.
The action plan will be implemented by mobilising EU funding and by creating partnerships with all those involved: migrants, host communities, social and economic partners, civil society, local and regional authorities as well as the private sector. It will empower host communities and support their role in the design and implementation of integration measures and programmes, while also emphasising the responsibility of the people concerned in participating in the host society. It will seek to modernise access to services by using digital tools. Finally, it will improve the evidence base to help further development of policies and to ensure good monitoring of results.
Background
Today, around 34 million EU inhabitants were born outside the EU (around 8% of the EU population), and 10% of young people (15–34 years) born in the EU have at least one foreign-born parent. Migrants and EU citizens with a migrant background play a key role in European society and in different sectors of our economy, including as essential workers. However, they continue to face challenges in terms of access to education, employment, healthcare and social inclusion (see statistics).
The action plan on Integration and Inclusion complements existing and upcoming EU strategies to foster equality and social cohesion to ensure everyone is fully included and able to participate in European societies. It will be implemented with the forthcoming action plan to implement the European Pillar of Social Rights and the EU's anti-racism action plan. It will also be closely linked with the EU Roma strategic framework for equality, inclusion and participation; the Gender Equality Strategy 2020-2025; the LGBTIQ equality strategy 2020-2025, the forthcoming strategy to combat antisemitism and the EU citizenship report.