New research reveals major benefits of integrated approaches to climate and nature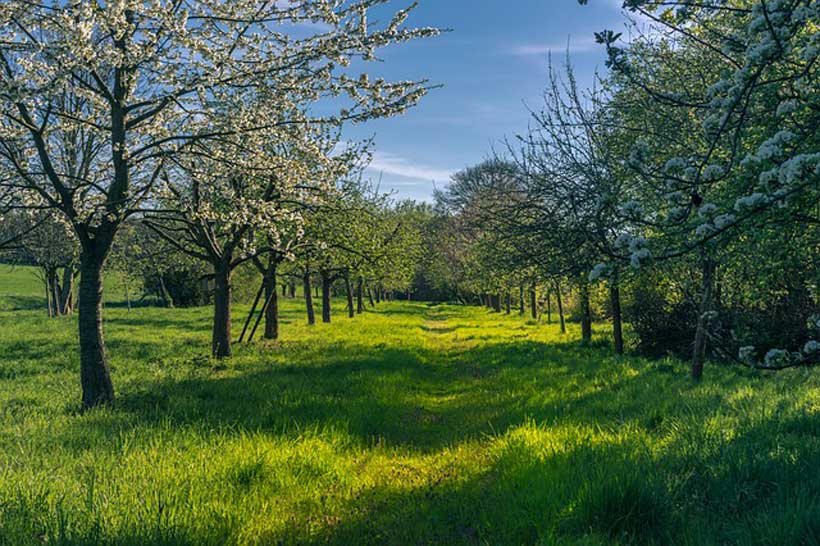 Using new data and novel analytical approaches, research released today by the UN Environment Programme (UNEP) and partners underscores the size of the prize on offer from integrating action to save nature and combat climate change.
The report, Strengthening synergies: How action to achieve post-2020 global biodiversity conservation targets can contribute to mitigating climate change, finds that conserving 30 per cent of land in strategic locations could safeguard 500 gigatonnes of carbon stored in vegetation and soils – around half the world's vulnerable terrestrial carbon stocks – and reduce the extinction risk of nearly 9 out of 10 threatened terrestrial species.
Launched today at an event convened by the UN-REDD Programme as part of the UN Framework Convention on Climate Change's (UNFCCC) Race to Zero Dialogues – specifically on nature's pivotal role in the fight against the climate crisis – the report shows that coordinating priority areas to conserve both biodiversity and carbon stocks is key to meeting ambitious goals for both nature and climate. It highlights areas where global conservation action can deliver the most to achieve biodiversity goals and mitigate climate change.
Co-authored by the UN Environment Programme World Conservation Monitoring Centre (UNEP-WCMC) and a number of supporting partners, the research shows that when prioritising areas for conservation, accounting for biodiversity and carbon together can secure 95 per cent of the biodiversity benefits and nearly 80 per cent of the carbon stocks that could be obtained by prioritising either value alone.
The authors highlight the fundamental interconnectedness of the climate change and biodiversity loss crises, and make the point that more integrated approaches are needed to address them. Actions that capitalise on the contributions of nature, known as nature-based solutions, and are based on inclusive decision-making that recognises the land rights of indigenous peoples and local communities, are especially crucial to acting effectively to address climate change and biodiversity loss.
"There is no climate solution without the full contribution from nature. As the UNEP-WCMC report and the work of UN-REDD show, if we are able to realise the full contribution of nature to climate change mitigation, we will have also achieved the goal of biodiversity conservation," said Inger Andersen, Executive Director of UNEP.
The analysis identifies well-known biodiversity hotspots as the most important regions to prioritise for nature-based climate solutions – these include: Brazil's Atlantic Forest, Mesoamerica and large parts of Mediterranean biomes and South-East Asia, as well as other hotspots on the West African Coast, Papua New Guinea and the East Australian Rainforest. Other areas important because of the vast amounts of carbon they contain include the lowlands south of the Hudson Bay, the Amazon rainforest and the Congo Basin.
Lord Zac Goldsmith, the UK Government Minister for Pacific and the Environment, said: "November marks one year to go until the COP26 climate summit in Glasgow, and as co-hosts, we are in a strong position to galvanise global action. This important research underlines the critically important connections between climate and biodiversity and the urgent need to protect nature. In September the Prime Minister committed to protect 30% of our land by 2030 as we work to build back better and greener from the coronavirus pandemic. This builds on our campaign through the Global Ocean Alliance to protect 30% of the world's ocean by 2030. We are encouraging all countries to increase their efforts to protect and restore nature as a solution not only to climate change, but biodiversity loss and poverty too."
Andrea Meza Murillo, Minister for Environment and Energy of Costa Rica said: "We are still in the turmoil of the tragedy and disruption of Covid-19, and scientists tell us that we only have a window of 10 years to solve the climate crisis and to reverse the severe trend of biodiversity loss. If we work together and we protect at least 30% of the planet by 2030, we will be on a clear pathway to meet the twin goals of climate change mitigation and biodiversity conservation. The road towards COP26 is critical to address this crisis".
Sveinung Rotevatn, Minister for Climate and the Environment of Norway said: "The world is facing several crises at the same time. We must halt the loss of biodiversity and reduce emissions of greenhouse gases. Bringing tropical deforestation to zero will contribute to both. Norway partners with tropical forest countries to reduce deforestation and forest degradation. Norway is making high-resolution satellite data freely available to forest country governments and the public. The rules are in place. Now is the time for private companies to be clear they will tackle deforestation in their supply chains and pay for emissions reductions from tropical forest countries that deliver high quality, certified results guaranteeing social and environmental integrity. Only by coordinating their efforts and aggregating their demand for emissions reductions will they truly help tropical forest countries drive down deforestation."
"Climate change and biodiversity loss are twin crises that should be tackled together, with ambition and integrated action. This analysis highlights locations across the world where conserving land can best help to both keep carbon stocks safely stored away and boost protection for threatened species," said Valerie Kapos, one of the report's authors and the head of Climate Change and Biodiversity at UNEP-WCMC.
The findings underscore that greater ambition and action are needed to bend the curve of biodiversity loss and greenhouse gas emissions. As global progress is driven by national action, applying the analytical approaches used in this study to inform national scale decision-making will be key; this report supports the case for national climate targets (Nationally Determined Contributions) to incorporate ambitious policies for conserving and restoring nature.
November marks one year to go until the UN Climate Change Summit (COP26), which will be hosted in Glasgow next year by the UK in partnership with Italy. On December 12 2020, the UK, United Nations and France will co-host the Climate Ambition Summit alongside partners Italy and Chile, on the fifth anniversary of the landmark Paris Agreement. The findings of the report are expected to contribute to the growing body of knowledge on biodiversity and climate ahead of the start of the UN Decade on Ecosystem Restoration and the UN Decade of Action on the Sustainable Development Goals (2021-2030).
Crop Certification: Going green unlocks global markets for farmers
Over the last 30 years, more and more tea, coffee and cocoa farmers have embraced towards climate-smart and sustainable practices by adopting "certification standards" that help to maintain soil quality, increase productivity and reduce costs. The standards also assure buyers of agricultural commodities that the products in their supply chains are environmentally sustainable.
In July 2020, a milestone was reached when United Nations Environment Programme (UNEP) partner, the Rainforest Alliance, published its new unified standard (certification programme) for production systems that conserve biodiversity and ecosystem services. The standard applies to over 5 million hectares of tropical farmland, impacting the livelihoods of over 2 million farming families.
"Certifications like Rainforest Alliance have played an important role in driving sustainable supply chains at both the production and consumption end," says Christopher Stewart, Global Head of Corporate Responsibility and Sustainability, Olam International. "We have partnered with the Rainforest Alliance for many years and highly valued their sustainability expertise and implementation skills to help us advance our farmer programmes. A stamp-like Rainforest Alliance can motivate consumers to buy sustainably produced products and support farmers."
The numbers prove that farmers also find benefit in getting certified. Data from 2019 indicates that more than 209,000 farmers participated in the Rainforest Alliance certification scheme in Côte d'Ivoire, Ecuador and Ghana, producing more than 200,000 tonnes of cocoa, enough to make 13 million 100g chocolate bars per day.
In the same year, companies bought enough Rainforest Alliance certified tea to produce 330 million cups of tea every day, with certified production involving 936,000 tea farmers and 734,000 workers. Top producing countries were India, Kenya and Sri Lanka. Data on 2020 will be published in March-April 2021.
In Ghana, where cocoa is the nation's main export, bringing in over $3 billion in 2018, UNEP and the Rainforest Alliance joined forces with Olam to enable uptake of the Rainforest Alliance's sustainable agriculture certification scheme in the Bia-Juabeso region.
Taking a landscape approach, which seeks to balance competing land use demands in a way that is best for human wellbeing and the environment, the project was one of the first initiatives in Ghana to conduct farm mapping and registration of trees on farmland, mobilizing 2,800 farmers in 34 agricultural communities to conserve the local environment and ecosystem services on which future cocoa productivity depends.
The approach has since been replicated across three different landscapes in Ghana, in collaboration with Olam, funded through the United Kingdom Government's Partnership for Forests, and most recently a new partnership with the European Union.
UNEP and the Rainforest Alliance, with backing from the Global Environment Facility, have been supporting farmers from Ghana to Vietnam to take advantage of certification schemes – building rural prosperity, while also developing green supply chains and delivering healthy food and other agricultural products to local communities.
Greening the tea industry
In China, India, Sri Lanka and Vietnam the partnership worked with tea growers to reduce the use of agrochemicals for weed control, reducing costs to farmers and improving soil health.
The project taught smallholder tea farmers how to distinguish harmful weeds from harmless ones that can be left in the ground. This helps protect from erosion, improves soil organic content through mulching (a powerful source of plant nutrition as well as a carbon storage agent) and significantly improves soil moisture – all key for crop production. With fewer weeds to extract, farmers can remove harmful species manually, avoiding poisonous herbicides, and reducing the costs of maintaining a healthy crop.
The future of certification
Building on the successes of these initiatives, the Rainforest Alliance rolled out its enhanced Certification Programme in July 2020.
"After two years of far-reaching consultation with farmers, companies, non-government organizations, governments, and researchers – with input from more than a 1,000 people in nearly 50 countries – we have raised our ambitions," says Rainforest Alliance's Director for Landscapes and Communities, Edward Millard.
"This means strengthened requirements for farms and companies, better monitoring and assurance systems, advanced digital innovations and, at the heart of it all, a vision of sustainability as a shared journey of continuous improvement," he says.
Farms will work towards increasing compliance with the standard while learning new techniques based on using the services that nature provides.
"The great thing about this new scheme is that it is much more doable for farmers than previous schemes. It's also at the core of a new Global Environment Facility-funded sustainable agriculture landscapes project in India, expected to start in 2021," says UNEP biodiversity and land management expert Max Zieren.
Oil and Gas Industry commits to new framework to monitor, report and reduce methane emissions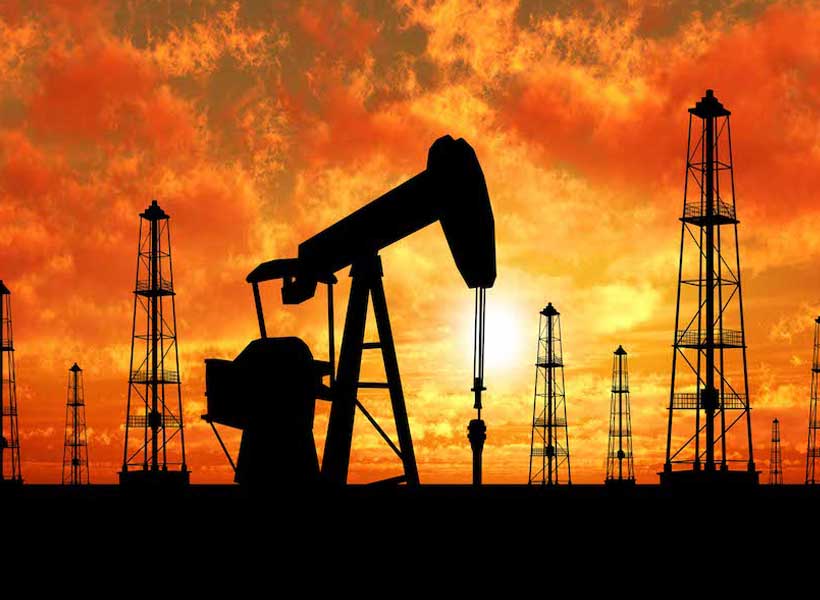 In a move that will help tackle one of the biggest and most solvable contributors to the climate crisis, major players in the oil and gas industry agreed today to report methane emissions with a new, much higher level of transparency.
"To win the Race to Net Zero Emissions, we need everyone on board. We need ambitious action from the Oil & Gas Industry. UNEP is committed to supporting efforts that reduce methane emissions, and we recognize the leadership of companies that have joined such an ambitious methane reporting framework," said Inger Andersen, Executive Director of UNEP. "We look forward to seeing actions that turn commitments into actual emissions reduction".
Methane released directly into the atmosphere is a highly potent greenhouse gas, with more than 80 times the warming power of carbon dioxide over a 20-year period. Actions to cut methane emissions can yield a near-term reduction in the rate of warming, complementing efforts to decarbonize the world's energy and transport systems while also delivering air quality benefits.
Kadri Simson, EU Energy Commissioner, said "I am very happy to see the energy industry taking immediate action on methane emissions. A clear commitment to measure and monitor emissions is an important first step for significantly reducing them and I am proud of what we have achieved together. Today's signature is the first deliverable under the Commission's recent methane strategy.There are many more steps to take to cut emissions along the entire value chain and I hope to work closely with all – European and international – partners to reach this goal."
The Oil and Gas Methane Partnership (OGMP) is a Climate and Clean Air Coalition (CCAC) initiative led by the UN Environment Programme (UNEP), the European Commission (EC), and the Environmental Defense Fund (EDF). Already 62 companies with assets on five continents representing 30 per cent of the world's oil and gas production have joined the partnership. The new OGMP2.0 framework is the new gold standard reporting framework that will improve the reporting accuracy and transparency of anthropogenic methane emissions in the oil and gas sector.
"Thanks to the 62 companies for committing to measure, report and reduce pollution from their core operations and joint ventures. This will be the basis for robust standards in Europe, and beyond, that ensure the oil industry takes the practical actions urgently needed for our climate," said Fred Krupp, President of the Environmental Defense Fund.
Oil and Gas Methane Partnership 2.0
At the core of the effort is a comprehensive measurement-based methane-reporting framework that will make it easier for officials, investors and the public to accurately track and compare performance across companies in ways that have not been possible to this point.
"Reducing methane emissions is a crucial effort in the industry's decarbonization pathway. As a factor on which we can have an immediate and concrete positive impact, OGMP 2.0 offers an internationally recognized blueprint to companies across our industry willing to make improvements in their emission reductions in all phases of the value chain. We look forward to continue working with all partners involved, as only through collaboration with international organizations, civil society and governments we can deliver on our common goals," said Claudio Descalzi, Chief Executive Officer of ENI.
As stipulated in the EU methane strategy, the European Commission is planning to elaborate a legislative proposal on compulsory measurement, reporting, and verification for all energy-related methane emissions, building on the OGMP 2.0 framework
Crucially, the OGMP 2.0 includes not only a company's own operations, but also the many joint ventures responsible for a substantial share of their production. The OGMP 2.0 framework applies to the full oil and gas value chain, not only upstream production, but also midstream transportation and downstream processing and refining – areas with substantial emissions potential that are often left out of reporting today.
The goal is to enable the oil and gas industry to realize deep reductions in methane emissions over the next decade in a way that is transparent to civil society and governments.
"Reducing methane emissions is critical for natural gas to play a role in the energy transition and this new partnership will foster the sharing of industry best practices, particularly on non-operated assets, and improve monitoring" said Patrick Pouyanné, Chairman & CEO of Total. "This is a new step in the fight against methane emissions and our industry is deeply committed to the success of this initiative."
In order to support the realization of global climate targets, OGMP 2.0 aims to deliver a 45 per cent reduction in the industry's methane emissions by 2025, and a 60-75 per cent reduction by 2030.
Cost-effective solutions
According to the International Energy Agency (IEA), roughly three-quarters of methane emissions could be reduced with the technology that exists today, and close to half at zero net cost. Reducing methane emissions from the energy sector by 90% would shave two tenths of a degree Celsius from the forecasted rise in the planet's average temperature by 2050.
Reducing fossil methane emissions by 75 per cent can prevent up to 6 gigatonnes of carbon dioxide equivalent emissions annually – almost ten per cent of the planet's 2019 greenhouse gas emissions, including land-use change.
New observatory in the works
UNEP and the European Commission are also finalizing plans to set up an independent International Methane Emissions Observatory (IMEO). IMEO will aggregate and analyse multiple methane emissions data streams, including data reported by OGMP member companies, to accelerate reductions in methane emissions globally. By assisting industry and governments globally in addressing uncertainty related to reported emissions, the Observatory will improve the consistency and credibility of methane emissions data and accelerate mitigation actions.
ADB, Indorama Ventures Sign $100 Million Blue Loan to Boost Recycling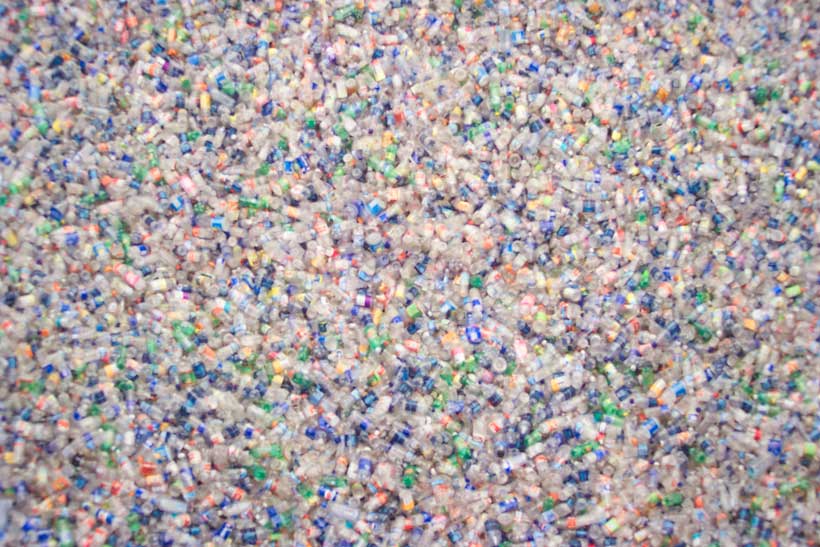 The Asian Development Bank (ADB) and Indorama Ventures Public Company Limited (IVL) signed a $100 million financing package to reduce the environmental impact of plastic and promote a circular economy by boosting the capacity of IVL's plastic recycling plants in India, Indonesia, the Philippines, and Thailand.
The plants will recycle polyethylene terephthalate (PET) plastics widely used in beverage bottles. The finance package comprises $50 million from ADB and $50 million from the ADB-administered Leading Asia's Private Infrastructure Fund (LEAP). A $150 million loan will be provided by the International Finance Corporation (IFC), and $50 million from DEG – Deutsche Investitions- und Entwicklungsgesellschaft mbH.
"The recycling of plastics like PET is a must for healthier oceans, and this initiative will help to achieve that objective by partnering with IVL, which is the global leader of PET production and recycling. We are also excited to work closely with IFC and DEG in this important journey," said Vice-President for Private Sector Operations and Public–Private Partnerships Ashok Lavasa. "There is a rising global demand for recycled plastic packaging. ADB's support will help IVL to meet this demand by collecting and treating plastic waste that would otherwise have been released into the oceans."
"We are honored to agree to this Blue Loan with ADB," said Chief Sustainability Officer Indorama Ventures Yashovardhan Lohia. "IVL is building the recycling infrastructure needed to divert waste from the marine environment. By using post-consumer PET bottles as a feedstock for new bottles, we give value to waste. This drives improvements in waste collection systems, meaning less waste and cleaner oceans."
Mismanagement of all plastic waste damages the marine ecosystem. It is estimated that Asia accounts for more than 80% of all plastics released into the ocean. Globally around half of PET is recycled. In a circular economy, products and materials are redesigned, recovered, and recycled to divert plastic waste from landfills and oceans. The plants to be built under the project are expected to be fully operational by 2022, and will ensure that nearly 5 billion additional bottles are diverted from waste annually.
ADB's loan is its first independently verified nonsovereign blue loan, following Blue Natural Capital Financing Facility's Blue Bond Guidelines, with an assurance report from DNV GL. It is aligned with ADB's Action Plan for Healthy Oceans and Sustainable Blue Economies, which calls for ADB to expand its investments and technical assistance to $5 billion during 2019–2024.
IVL is a Thailand-listed, global business committed to develop technologies and processes that use post-consumer PET and polyester waste materials as feedstock for the future. As the largest producer of 100% recyclable PET in the world, IVL supports all aspects of the circular economy to reduce the amount of waste entering the environment. IVL is listed on the Dow Jones Sustainability Index and operates 125 manufacturing facilities in 33 countries, across 5 continents.
LEAP is a cofinancing vehicle established by ADB and the Japan International Cooperation Agency to support private sector investments in energy and power generation, as well as water, urban infrastructure, transport, information and communications technology, and health.