"The air tonight is as heavy as the sum of human sorrows."-Albert Camus, Caligula
It is no longer just hyperbole. Still armed with nuclear weapons, a conspicuously deranged American president may be willing to do anything to cling to power. And if that willingness should appear futile, Donald J. Trump could conceivably prefer apocalypse to "surrender."[1]
Credo quia absurdum, said the ancient philosophers. "I believe because it is absurd." In these presumptively final days of the Trump presidency, an impaired or irrational nuclear command decision remains possible. Though nothing can be determined about the true mathematical probability of any such once unimaginable scenario,[2] there are increasingly compelling reasons for concern. One of these reasons is Mr. Trump's bizarre eleventh-hour shakeup at the Department of Defense.
Americans have let these urgent matters drift too long. Nonetheless, despite evident lateness of the hour, a summarizing query must finally be raised: Should this visibly impaired president still be allowed to decide when and where to launch American nuclear weapons? This is not a silly or trivial question.
In the early days of the Nuclear Age, when strategic weapon-survivability was still uncertain, granting presidential authority for immediate firing command was necessary to ensure credible nuclear deterrence. Today, however, when there no longer exists any reasonable basis to doubt America's durable second-strike nuclear capability (sometimes also called an "assured destruction" or undiminished retaliatory capability), there remains no good argument for continuing to grant the president (any president) such potentially problematic decisional authority.
More general questions should now also be raised.
In our expansively imperiled democracy, ought any American president be permitted to hold such precarious life or death power over the entire country?
Inter alia, could such an allowance still be consistent with a Constitutional "separation of powers?"
Can anyone reasonably believe that such existential power could ever have been favored by America's Founding Fathers?
The correct answers are apparent, obvious and starkly uncomplicated.
We can readily extrapolate from Articles I and II of the Constitution that the Founders had profound concern about Presidential power long before the advent of nuclear weapons. This concern predates even any imagination of apocalyptic warfare possibilities.[3] So what next?
As a legal and strategic scholar, I have been personally concerned about such fearful issues for exactly fifty years, though in a generic rather than president-specific sense. On 14 March 1976, in response to my then-detailed query concerning American nuclear weapons launch authority, I received a letter back from General (USA/ret.) Maxwell Taylor, a former Chairman of the US Joint Chiefs of Staff. The focus of this letter concerned assorted nuclear risks of US presidential irrationality. Most noteworthy, in this handwritten letter (attached hereto), was the riveting and timeless warning in General Taylor's closing paragraph.
Ideally, Taylor had wisely cautioned, presidential irrationality is a grave problem that should be dealt with very early on; that is, during the election process.
"….the best protection," I was then informed about a prospectively irrational American president, "is not to elect one…" Of course, at this late juncture, we are already confronted with a strategic fait accompli, that is, the realistic prospect of a tangibly impaired American president.
So what do we do now?
To begin, we must inquire, with a more narrow but still fact-centered focus: "What is current US governing policy on nuclear weapons launch authority?" This query is not only vital per se, especially perhaps after Trump was given anti-viral therapeutics that can produce clinically manic personality effects, but also because of this president's strangely willing subordination to his Russian counterpart.
Why does Donald J. Trump always take such great pains to exonerate Vladimir Putin from the slightest hint of interference or wrongdoing?[4]
Always?
In principle, at least, there are extant and codified safeguards against presidential impairment. To be sure, pertinent protocols are already in place. Among other things, structural protections are expressly built into any presidential order to use nuclear weapons, including very substantial and reinforcing redundancies. But virtually all of these safeguards are designed to become operative only at the lower or sub-presidential nuclear command levels.
In essence, therefore, these safeguards do not apply to the Commander-in-Chief; to the elected President of the United States. Donald J. Trump, the current US president, is plainly instructing his senior cabinet secretaries to prepare for a second term. This is not a silly aberration. It is (as Caligula would likely have said in ancient Rome) a "portentous omen."
What relevant protocols do actually obtain? Arguably, there exist no permissible legal grounds to disobey a presidential order to use nuclear weapons. Certain senior figures in the designated military chain of command could sometime choose to invoke applicable "Nuremberg Obligations" (international law-based obligations to disobey), but any such last-minute effort to thwart a presidential nuclear command directive would almost certainly yield to more recognizable commands of US domestic and military law.[5]
There is more. Given the vast levels of legal illiteracy in the United States, it is unlikely that a clear-thinking participant anywhere in this country's nuclear chain of command would ever place sufficient personal confidence in the "soft" norms of international law. This is the case even though such norms are already "incorporated" unambiguously and convincingly into the laws of the United States.[6]
Immediately, appropriate scenarios ought to be suitably postulated and critically examined. Should an outgoing President Donald J. Trump, operating within a dissembling chaos of his own making, issue an impaired, intemperate, irrational or seemingly irrational nuclear command, the only way for the (Acting) Secretary of Defense, the Chairman of the Joint Chiefs, the National Security Adviser and several possible others to effectively obstruct this potentially catastrophic order would be "illegal."[7] Under the best of imaginable circumstances, such informal safeguards might sometime manage to work for a limited time, but for now, all time is plainly "limited time."
Accepting the unrealistic assumption of a "best case scenario" would represent a foolhardy final approach to US nuclear security. This is most markedly the case at this perilous time of worldwide microbial assault, a time when the "pandemic variable" could quickly become paralyzing and determinative in its own right. What then?
Already, the US is navigating erratically in "uncharted waters." While President John F. Kennedy did engage in personal nuclear brinkmanship with the Soviet Union back in October 1962, he had calculated his own odds of a consequent nuclear war as "between one out of three and even." This curiously precise calculation, corroborated both by JFK biographer Theodore Sorensen and by my own private conversations with former JCS Chair Admiral Arleigh Burke (my professional colleague and week-long roommate at the Naval Academy's Foreign Affairs Conference of 1977) suggests that President Kennedy had been (a) technically irrational in imposing his Cuban "quarantine;" or (b) wittingly acting out certain untested principles of "pretended irrationality." And this was not during a bewildering time of "plague."
What has been learned?
More precisely, what are this country's present-day analytic "coordinates?"
Currently, the most urgent threats of a mistaken, irrational or deranged US presidential order to use nuclear weapons flow not from any "bolt-from-the-blue" nuclear attack – whether Russian, North Korean or American – but from some potentially uncontrollable process of escalation. Back in 1962, Soviet premier Nikita Khrushchev "blinked" early on in the "game," thereby preventing any mutual and irrecoverable nuclear harms. Now, however, certain escalatory initiatives undertaken by US President Donald J. Trump could express uniquely unstable decision-making processes.
Moreover, all of this could unravel in the blink of an eye, and at a moment of genuinely cascading presidential incoherence.
What shall be done? Above all, at least to the residual extent possible, Trump's key advisors on such matters (those yet to be fired) should be brought to understand the true problem. Prima facie, no one can adequately decipher the risks of being locked into an escalatory dynamic from which there could be no choice, save outright capitulation or nuclear war. These would be unprecedented risks.
None of these circumstances would resemble the civilian "crisis-settings" Trump previously encountered in his commercial deal-making life. Although this law-defiling president might sometime be well advised to seek "escalation dominance" in legitimate crisis situations, he would need to avoid placing the United States in such volatile circumstances in the first place.
Therein lies the rub.
Is this president morally and intellectually prepared for making such imperative but complicated judgments?
At a minimum, the Acting Secretary of Defense, Chairman of the Joint Chiefs of Staff, the National Security Advisor and one or two others in appropriate nuclear command positions should prepare immediately to assure broadly collaborative judgments in extremis atomicum. Although it is reasonable to assume that some such preparations are already well underway, there is also good reason to expect that this outgoing president'snewest Defense Department appointments would act only in visceral obedience to Trump commands (even if the daunting matters at hand should appear prospectively existential) and that Trump'smultiple insecurities and personal derangements would obfuscate any needed decisional challenges.
Language matters. In all such complex and multi-layered strategic matters, terminological distinctions will need to be made explicit. Whether applied to an adversarial decision-maker (national or sub-national) or to Donald J. Trump alone, "irrational" has a specific meaning. It does not mean "crazy"[8] or "mad."[9]
There is more. Looking ahead, fateful expressions of US presidential irrationality could take various and subtle forms. When made manifest, these traits could remain indecipherable or latent for a very long time, and include the following: a disorderly or inconsistent value system; computational errors in calculation; an incapacity to communicate correctly or efficiently; random or haphazard influences in the making or transmittal of particular strategic decisions; and the internal dissonance generated by any still-operative structure of collective decision-making.[10]
From the singularly critical standpoint of US nuclear weapons launch authority, legitimate reasons to worry about the rapidly dissembling Trump presidency need not hinge on any accurate expectations of "craziness" or "madness." Rather, looking over the above list of problematic decisional traits, there is good cause not just for amorphous or undefined worry (that sort of worry would not represent rational or purposeful reaction), but for (1) readily visible non-partisan objectivity; and (2) carefully developed analytic prudence. On this last valued criterion of presidential decision-making, Donald J. Trump would need to bear carefully in mind certain core conceptual distinctions between deliberate and inadvertent (unintentional) nuclear war. Also significant would be the differences between inadvertent nuclear war by accident and inadvertent nuclear war by miscalculation.[11]
Whatever the particular nuclear-war scenarios for which any US president must make himself prepared, a verifiably common feature would be complexity. Back in March 1976, US General Maxwell Taylor advised me by letter (attached here) that the "best protection" against an irrational American president is "not to elect one." Regarding the gravely incoherent presidency of Donald J. Trump, this optimal level of national protection is no longer available. All that we can do now is take vital 11th hour steps to best ensure a capable and stable US nuclear decisional posture.
Realistically, in view of this president's strangely refractory position on staying in power, it may already be too late.
The needed stance would be one wherein a predictably nefarious and bewildered Donald J. Trump could still be held appropriately in check. Although any past juxtaposition of "derangement" with an American president would have seemed gratuitously disrespectful, and perhaps even outrageous, these are strikingly different times. Today, it is the willful disregard for a now plausible juxtaposition that would defy US citizen responsibility and defile the Republic.
Perpetually.
This is no longer mere hyperbole.
At this grievous point in America's Trump-created declension, anything seems possible.
History deserves pride of place. Soon, any such disregard for plausible national harms could prove unconscionable. In the chaotic 1st century CE, long before political democracy could ever seem sustainable[12] and long before nuclear weapons, Roman Emperor Caligula revealed the overwhelmingly lethal costs of barbarous governance. Today, a democratically defeated American president, clinging wrongfully to political power and expressing this egregious dereliction during a period of "plague," could produce even less bearable costs. At that nation-destroying point, the "air would be as heavy as the sum of human sorrows."
History may not repeat itself, observed Mark Twain, "but it often rhymes." Donald J. Trump may not be quite as decadent or depraved as Caligula, but he may not be that far removed either. Credo quia absurdum, warned the ancient Romans. "I believe because it is absurd."
Donald J. Trump is not Caligula, but he is a sinister stain upon the integrity and survival of the United States.
---
[1] In this connection, reminds Sigmund Freud: "Fools, visionaries, sufferers from delusions, neurotics and lunatics have played great roles at all times in the history of mankind, and not merely when the accident of birth had bequeathed them sovereignty. Usually, they have wreaked havoc."
[2] This is because (1) any statement of authentic probability must be based upon the determinable frequency of pertinent past events and because, in this case (2) there are no pertinent past events.
[3] One of this author's earliest books was (Louis René Beres) Apocalypse: Nuclear Catastrophe in World Politics (The University of Chicago Press, 1980). His twelfth and latest book dealing with such issues is Louis René Beres, Surviving Amid Chaos: Israel's Nuclear Strategy (Rowman & Littlefield, 2016 (2nd ed. 2018). https://paw.princeton.edu/new-books/surviving-amid-chaos-israel%E2%80%99s-nuclear-strategy
[4] In the words of now-retired US Air Force Lt Col. Alexander Vindman, a former member of the National Security Council, Trump has long been Putin's "useful idiot." https://news.yahoo.com/impeachment-witness-lt-col-alexander-153907783.html
[5] Under international law, which is generally part of US law, the question of whether or not a "state of war" exists between states can be ambiguous. Traditionally, it was held that a formal declaration of war was necessary before any true state of war could be said to exist. Hugo Grotius divided wars into declared wars, which were legal, and undeclared wars, which were not. (See Hugo Grotius, The Law of War and Peace, Bk. III, Chs. III, IV, and XI.) By the start of the twentieth century, the position that war can obtain only after a conclusive declaration of war by one of the parties was codified by Hague Convention III. This treaty stipulated, inter alia, that hostilities must never commence without a "previous and explicit warning" in the form of a declaration of war or an ultimatum. (See Hague Convention III Relative to the Opening of Hostilities, 1907, 3 NRGT, 3 series, 437, article 1.) Currently, formal declarations of war could be tantamount to admissions of international criminality because of the express criminalization of aggression by authoritative international law. It could, therefore, represent a clear jurisprudential absurdity to tie any true state of war to prior declarations of belligerency. It follows, further, that a state of war may exist without any formal declarations, but only if there should exist an actual armed conflict between two or more states, and/or at least one of these affected states considers itself "at war."
[6] In the words of Mr. Justice Gray, delivering the judgment of the US Supreme Court in Paquete Habana (1900): "International law is part of our law, and must be ascertained and administered by the courts of justice of appropriate jurisdiction…." (175 U.S. 677(1900)) See also: Opinion in Tel-Oren vs. Libyan Arab Republic (726 F. 2d 774 (1984)).The more specific incorporation of treaty law into US municipal law is expressly codified at Art. 6 of the US Constitution, the so-called "Supremacy Clause." For pertinent earlier decisions by Justice John Marshall, see: The Antelope, 23 U.S. (10 Wheat.) 66, 120 (1825); The Nereide, 13 U.S. (9 Cranch) 388, 423 (1815); Rose v. Himely, 8 U.S. (4 Cranch) 241, 277 (1808) and Murray v. The Schooner Charming Betsy, 6 U.S. (2 Cranch) 64, 118 (1804).
[7] At the same time, what is apparently illegal under US law could be law-enforcing under international law, Here, too, we must recall that criminal responsibility of leaders under international law is not limited to direct personal action nor is it limited by official position. On the principle of command responsibility, or respondeat superior, see: In re Yamashita, 327 U.S. 1 (1945); The High Command Case (The Trial of Wilhelm von Leeb), 12 LAW REPORTS OF TRIALS OF WAR CRIMINALS 1 (United Nations War Crimes Commission Comp., 1949); see Parks, COMMAND RESPONSIBILITY FOR WAR CRIMES, 62 MIL.L. REV. 1 (1973); O'Brien, THE LAW OF WAR, COMMAND RESPONSIBILITY AND VIETNAM, 60 GEO. L.J. 605 (1972); U S DEPT OF THE ARMY, ARMY SUBJECT SCHEDULE No. 27 – 1 (Geneva Conventions of 1949 and Hague Convention No. IV of 1907), 10 (1970). The direct individual responsibility of leaders is also unambiguous in view of the London Agreement, which denies defendants the protection of the act of state defense. See AGREEMENT FOR THE PROSECUTION AND PUNISHMENT OF THE MAJOR WAR CRIMINALS OF THE EUROPEAN AXIS, Aug. 8, 1945, 59 Stat. 1544, E.A.S. No. 472, 82 U.N.T.S. 279, art. 7.
[8] "Do you know what it means to find yourselves face to face with a madman," inquires Luigi Pirandello in Act II of Henry IV, "with one who shakes the foundations of all you have built up in yourselves, your logic, the logic of all your constructions? Madmen, lucky folk, construct without logic, or rather, with a logic that flies like a feather."
[9] In studies of world politics, rationality and irrationality have now taken on very specific meanings. More precisely, an actor (state or sub-state) is presumed determinedly rational to the extent that its leadership always values national survival more highly than any other conceivable preference or combination of conceivable preferences. Conversely, an irrational actor might not always display such a determinable preference ordering.
[10] More technically, this means assemblies of authoritative individuals who lack identical value systems, and/or whose organizational arrangements impact their willing capacity to act as a single or unitary national decision maker).
[11] See, by Professor Beres, at The Hill: https://thehill.com/blogs/pundits-blog/foreign-policy/344344-risks-of-accidental-nuclear-war-with-north-korea-must-be See also, Louis René Beres: https://moderndiplomacy.eu/2019/10/22/donald-trump-foreign-policy-incoherence-and-inadvertent-nuclear-war/
[12] Though Athens and other parts of Greece experimented with democratic institutions in the sixth fifth and fourth centuries BCE, these institutions soon gave way to imperial designs from Macedonia (Philip and Alexander) and later, from Rome.
Will Geneva Be Any Different Than Helsinki?
Any meeting between the leaders of Russia and the U.S. is inevitably an important international event. At some point in history, such summits decided the fate of the entire world, and the world held its collective breath as it followed Kremlin-White House talks on strategic arms or the two sides seeking agreements on urgent regional problems or any political signals coming from the superpower capitals prior to another round of negotiations.
The bipolar era has long been gone, and the Russia-U.S. relations are no longer the principal axis of international politics, although the suspense over bilateral summits remains. As before, the two countries are engaged in "top-down" interaction. Summits give the initial impetus to Moscow and Washington's cumbersome bureaucratic machines, then diplomats, military personnel and officials start their assiduous work on specific issues, collaboration between the two countries' private sectors and civil society perks up, the media gradually soften their rhetoric, bilateral projects in culture, education and science are gradually resumed.
Still, there are annoying exceptions to this general rule. In particular, the latest full-fledged Russia–U.S. summit in Helsinki in July 2018 failed to trigger improvements in bilateral relations. On the contrary, Donald Trump's meeting with Vladimir Putin in Finland's capital aroused massive resentment among the anti-Russian Washington establishment. Ultimately, on returning home, the U.S. President had to offer awkward apologies to his supporters and opponents alike, and relations between the two countries continued to rapidly deteriorate after the summit.
Surely, nobody is willing to see another Helsinki scenario in June 2021, this time in Geneva. Yet, do we have good reason to hope for a different outcome this time? To answer this question, let us compare Donald Trump and Joseph Biden's approaches to Russia-U.S. summits and to bilateral relations at large.
First of all, in Helsinki, Trump very much wanted the Russian leader to like him. The Republican President avoided publicly criticizing his Russian counterpart and was quite generous with his compliments to him, which inevitably caused not only annoyance but pure outrage in Washington and in Trump's own Administration. Joe Biden has known Vladimir Putin for many years; he does not set himself the task of getting the Russian leader to like him. As far as one can tell, the two politicians do not have any special liking for each other, with this more than reserved attitude unlikely to change following their meeting in Geneva.
Additionally, in Helsinki, Trump wanted, as was his wont, to score an impressive foreign policy victory of his own. He believed he was quite capable of doing better than Barack Obama with his "reset" and of somehow "hitting it off" with Putin, thereby transforming Russia if not into a U.S. ally, then at least into its strategic partner. Apparently, Biden has no such plans. The new American President clearly sees that Moscow-Washington relations will remain those of rivalry in the near future and will involve direct confrontation in some instances. The Kremlin and the White House have widely diverging ideas about today's world: about what is legitimate and what is illegitimate, what is fair and what is unfair, where the world is heading and what the impending world order should be like. So, we are not talking about a transition from strategic confrontation to strategic partnership, we are talking about a possible reduction in the risks and costs of this necessarily costly and lengthy confrontation.
Finally, Trump simply had much more time to prepare for the Helsinki summit than Biden has had to prepare for Geneva. Trump travelled to Finland eighteen months after coming to power. Biden is planning to meet with Putin in less than five months since his inauguration. Preparations for the Geneva summit have to be made in haste, so the expectations concerning the impending summit's outcome are less.
These differences between Biden and Trump suggest that there is no reason to expect a particularly successful summit. Even so, we should not forget the entire spectrum of other special features of the Biden Administration's current style of foreign policy. They allow us to be cautiously optimistic about the June summit.
First, Donald Trump never put too much store by arms control, since he arrogantly believed the U.S. capable of winning any race with either Moscow or Beijing. So, his presidential tenure saw nearly total destruction of this crucial dimension of the bilateral relations, with all its attendant negative consequences for other aspects of Russia-U.S. interaction and for global strategic stability.
In contrast, Biden remains a staunch supporter of arms control, as he has already confirmed by his decision to prolong the bilateral New START. There are grounds for hoping that Geneva will see the two leaders to at least start discussing a new agenda in this area, including militarization of outer space, cyberspace, hypersonic weapons, prompt global strike potential, lethal autonomous weapons etc. The dialogue on arms control beyond the New START does not promise any quick solutions, as it will be difficult for both parties. Yet, the sooner it starts, the better it is going to be for both countries and for the international community as a whole.
Second, Trump never liked multilateral formats, believing them to be unproductive. Apparently, he sincerely believed that he could single-handedly resolve any burning international problems, from the Israeli-Palestinian conflict to North Korea's nuclear missile programme.
Biden does not seem to harbor such illusions. He has repeatedly emphasized the importance of multilateralism, and he clearly understands that collaboration with Russia is necessary on many regional conflicts and crises. Consequently, Geneva talks may see the two leaders engage in a dialogue on Afghanistan, on the Iranian nuclear deal, on North Korea, or even on Syria. It is not at all obvious that Biden will succeed in reaching agreement with Putin immediately on all or any of these issues, but the very possibility of them discussed at the summit should be welcomed.
Third, Trump was not particularly fond of career diplomats and, apparently, attached little value to the diplomatic dimension of foreign policy. The Russia-U.S. "embassy war" had started before Trump—but not only did Trump fail to stop it, he boosted it to an unprecedented scale and urgency.
Sadly, the "embassy war" continues after Trump, too. Yet President Biden, with his tremendous foreign policy experience, understands diplomatic work better and appreciates it. Practical results of the Geneva summit could include a restoration of the diplomatic missions in Washington and Moscow to their full-fledged status and a rebuilding of the networks of consular offices, which have been completely destroyed in recent years. Amid the problems of big politics, consular services may not seem crucial but, for most ordinary Russians and Americans, regaining the opportunity for recourse to rapid and efficient consular services would outweigh many other potential achievements of the Geneva summit.
From our partner RIAC
"Choose sides" is practically a bogus idea for US military partners
"Choosing sides" is practically a non-starter for US military allies such as Japan and South Korea. These nations, first and foremost military allies of the US, are forging cordial and productive ties with other countries based on military alliances with the US. The nature and level of partnerships varies greatly from those of allies, despite the fact that they appear to be quite heated at times.
Military concerns have been less important in the postwar period, but economic concerns have been extremely heated, social and cultural interactions have been close, and the qualitative differences between cooperative relations and allies have gotten confused, or have been covered and neglected.
Some unreasonable expectations and even mistakes were made. In general, in the game between the rising power and the hegemony, it is undesirable for the rising power to take the initiative and urge the hegemony's supporters to select a side. Doing so will merely reinforce these countries' preference for hegemony.
Not only that, but a developing country must contend with not only a dominant hegemony, but also a system of allies governed by the hegemony. In the event of a relative reduction in the power of the hegemony, the strength of the entire alliance system may be reinforced by removing restraints on allies, boosting allies' capabilities, and allowing allies' passion and initiative to shine.
Similarly, the allies of the hegemonic power are likely to be quite eager to improve their own strength and exert greater strength for the alliance, without necessarily responding to, much alone being pushed by, the leader. The "opening of a new chapter in the Korean-US partnership" was a key component of the joint statement issued by South Korea and the United States following the meeting of Moon Jae-in and Biden. What "new chapter" may a military alliance have in a situation of non-war?
There are at least three features that can be drawn from the series of encounters between South Korea and the United States during Moon Jae-visit in's to the United States: First, the withdrawal of the "Korea-US Missile Guide" will place military constraints on South Korea's missile development and serve as a deterrence to surrounding nations. The second point is that, in addition to the Korean Peninsula, military cooperation between the US and South Korea should be expanded to the regional level in order to respond to regional hotspots. The third point is that, in addition to military alliances, certain elements in vaccinations, chips, 5G, and even 6G are required. These types of coalitions will help to enhance economic cooperation.
Despite the fact that Vice President Harris wiped her hands after shaking hands with Moon Jae-in, and Biden called Moon Jae-in "Prime Minister" and other rude behaviors, the so-called "flaws" are not hidden, South Korea still believes that the visit's results have exceeded expectations, and that Moon Jae-in's approval rate will rise significantly as a result.
The joint statement issued by South Korea and the United States addresses delicate subjects such as the Taiwan Strait and the South China Sea. Of course, China expresses its outrage. It is widely assumed that this is a "private cargo" delivered by Biden's invitation to Moon Jae-in to visit the United States.
Moon Jae-in stated that he was not pressured by Biden. If this is correct, one option is that such specific concerns will not be handled at all at the summit level; second, South Korea is truly worried about the Taiwan Strait and South China Sea concerns and wishes to speak with the US jointly.
South Korea should be cognizant of China's sensitivity to the Taiwan Strait and South China Sea concerns. When it comes to China-related concerns, the phrasing in the ROK-US joint statement is far more mild than that in the ROK-Japan joint declaration. Nonetheless, the harm done to South Korea-China ties cannot be overlooked.
South Korea highlights the "openness" and "inclusiveness" of the four-party security dialogue system, which allows South Korea to engage to some extent. South Korea will assess the net gain between the "gain" on the US side and the "loss" on the Chinese side. China would strongly protest and fiercely respond to any country's measures to intervene in China's domestic affairs and restrict China's rise.
Political Violence and Elections: Should We Care?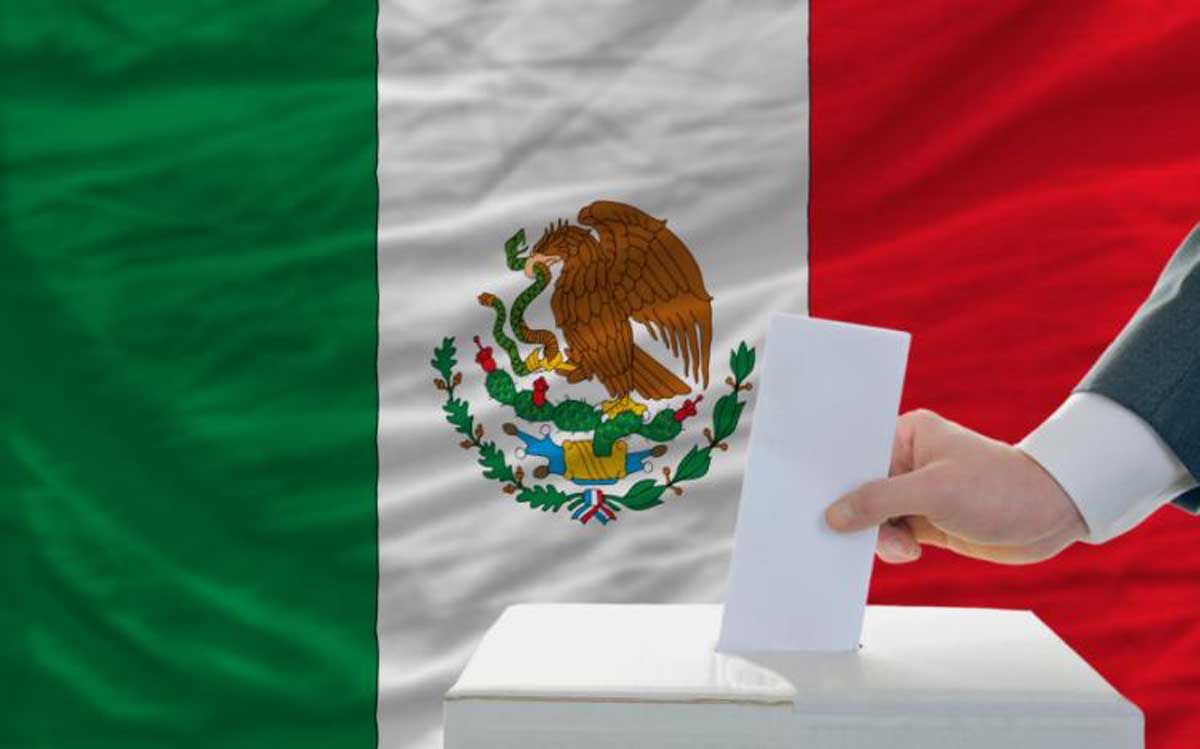 The next Sunday 6th of June, the Chamber of Deputies along with 15 out of the 32 governorships will be up for grabs in Mexico's mid-term elections. These elections will be a crucial test for the popularity of the president and his party, the National Regeneration Movement (MORENA). They currently hold majority in the Lower Chamber of the national Congress, and these elections could challenge this.
Recent national polls indicate that the ruling party, MORENA, is still the most popular political force in Mexico, and they are poised to win not only several governorships, but also several municipalities. They are also expected to maintain control of the Lower Chamber, although with a loss of a few seats. In order to ensure MORENA keeps its current majority in the Congress, they have decided to pursue an electoral alliance with the Green Party (PVEM) and the Labout Party (PT). It is expected that with this move, they will be able to ensure the majority in the Chamber of Deputies in the Congress.
There is, however, another aspect that is making the headlines in this current electoral process: The high levels of political and electoral violence, The current electoral process is the second most violent since 2000. The number of candidates that have been assassinated is close to 30% higher than the mid-term electoral process of 2015. More than 79 candidates have been killed so far all across the country.
Insecurity in Mexico has been an ongoing issue that has continued to deteriorate during the administration of Andrés Manuel López Obrador (AMLO). AMLO has continually criticised his predecessors and the valid problems of their approaches to insecurity in Mexico along with the War on Drugs policy. However, to date, he has yet to offer a viable alternative to tackle the security problems he inherited. During his campaign, AMLO coined the phrase "abrazos no balazos" (hugs not bullets) to describe his approach toward improving security in Mexico. He believed that to successfully tackle the worsening crisis of insecurity, the structural conditions that forced people to commit crimes had to be addressed first: Namely inequality, poverty, low salaries, lack of access to employment etc. To date, insecurity in Mexico continues to worsen, and this had become evident during the current electoral process.
This nonsensical approach to insecurity has resulted in the first three years of his government reaching over 100,000 murders, along with the nearly 225,000 deaths as a result of the pandemic.
What should be particularly worrying in this spiral of violence, is the prevalence of political and electoral violence during the current process. Political violence represents not only a direct attack on democratic institutions and democracy itself, but it also compromises the independence, autonomy, and integrity of those currently in power, and those competing for positions of power. It affects democracy also because political violence offers a way for candidates to gain power through violent means against opposition, and this also allows organised crime to infiltrate the state apparatus.
Political violence is a phenomenon that hurts all citizens and actors in a democracy. It represents a breeding ground for authoritarianism, and impunity at all levels of government. This limits the freedoms and rights of citizens and other actors as it extinguishes any sort of democratic coexistence between those currently holding political power and those aspiring to achieve it. Political violence also obstructs the development of democracy as it discredits anyone with critical views to those in power. This is worrying when we consider that 49% of those assassinated belong to opposition parties. This increase in political violence has also highlighted AMLO´s inability to curtail organised crime and related violence.
Assassination of candidates is only the tip of the iceberg. Organised criminal groups have also infiltrated politics through financing of political campaigns. Most of electoral and political violence tends to happen an municipal levels, where it is easier for criminal groups to exert more pressure and influence in the hope of securing protection, and perpetuate impunity, or securing control over drug trafficking routes. This should be especially worrisome when there is close too government control in certain areas of the country, and there is a serious risk of state erosion at municipal level in several states.