Mozambique Cabo Delgado violence is a 'desperate' situation
There is increasing concern about the worsening security situation in Cabo Delgado province in northern Mozambique, which the UN High Commissioner for Human Rights described on Friday as "desperate".
UN agencies have warned that civilians – and especially women and children – have endured dreadful human rights violations that include numerous attacks, kidnapping and reported beheadings by armed groups, who have also clashed with government forces.
There are additional humanitarian concerns about Cabo Delgado as it is among the worst affected areas from COVID-19.
"It is paramount that State authorities ensure the protection of civilians inside and outside the conflict-affected areas and that humanitarian agencies are guaranteed safe, unhindered access to deliver life-saving assistance and protection," said rights chief, Michelle Bachelet. "This is particularly crucial given the risk of cholera and the spread of the COVID-19 pandemic."
Since 2017, at least 355,000 people have fled the gas and mineral rich province, where violence has increased in the last two weeks.
In an appeal to all parties, the UN High Commissioner urged all armed actors to take urgent measures to protect civilians.
'Hiding in the bush'
She pointed out that thousands of people are believed to be trapped in conflict areas, with many "hiding in the bush" for days, amid alleged killings, maiming, looting, destruction of houses and public and religious facilities; abductions and abuses of girls and women; as well as the possible forced recruitment of children.
Because of the difficulty in safely accessing communities, these reports have proved difficult to verify, the High Commissioner's office noted.
"The situation is desperate both for those trapped in conflict-affected areas, with barely any means of surviving, and for those displaced across the province and beyond", she said.
Dying while trying to flee
"Those who remain have been left deprived of basic necessities and are at risk of being killed, sexually abused, kidnapped, or forcibly recruited by armed groups. Those that flee may die trying."
The UN refugee agency, UNHCR, meanwhile, warned that many districts continue to be inaccessible as they are occupied by non-State militia.
Civilians – including the elderly and those with disabilities – remain trapped in parts of Cabo Delgado, Nampula and Niassa provinces, the agency said, noting that thousands of people have also fled the Muidumbe district after repeated attacks on several villages in the last week.
"Extreme brutality" has also been unleashed on civilians in the Muidumbe district, where schools, health centres, houses and Government facilities have been targeted and destroyed.
Those fleeing have found refuge in Mueda district but more people are expected to flee in anticipation of fresh attacks, said spokesperson Babar Baloch.
He added that others have continued to arrive at Paquitequete beach, in Pemba district, mainly from Macomia, Quissanga and Ibo island.
In the last month, more than 14,300 displaced people have arrived in the provincial capital Pemba.
Bleak beach existence
"Hundreds are living on the beach in precarious conditions and clean drinking water is the most urgent need", Mr. Baloch said, highlighting a lack of hygiene, sanitation and overcrowding.
To help meet people's "most basic" requirements", UNHCR has appealed for $19.2 million.
"People living in these areas whose rights have been violated are entitled to protection and remedy," Bachelet said. "All alleged violations and abuses of international human rights law and international humanitarian law committed by the armed groups and security forces must be thoroughly, independently and transparently investigated by the competent authorities. Those responsible must be held to account."
EU to support COVID-19 vaccination strategies and capacity in Africa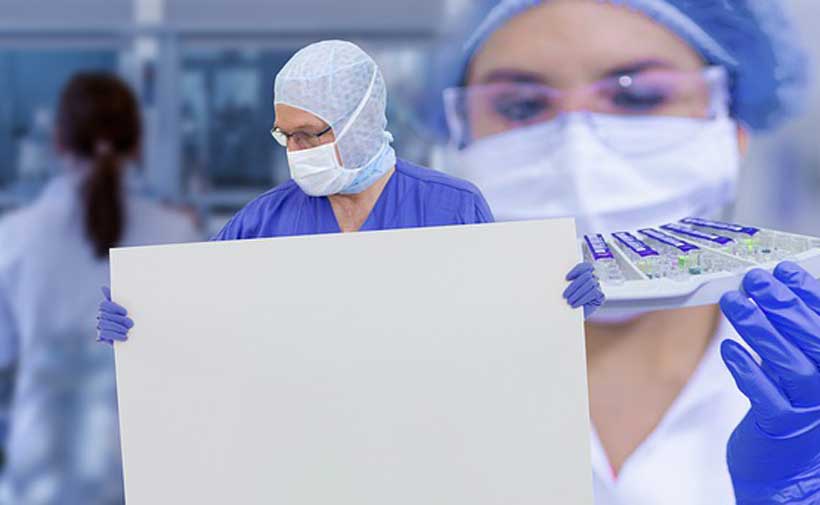 The President of the European Commission, Ursula von der Leyen, has announced today €100 million in humanitarian assistance to support the rollout of vaccination campaigns in Africa, which are spearheaded by the Africa Centres for Disease Control and Prevention (Africa CDC). Subject to the agreement of the budgetary authority, this funding will support the vaccination campaigns in countries with critical humanitarian needs and fragile health systems. The funding will, among others, contribute to ensuring the cold chains, roll-out registration programmes, training of medical and support staff as well as logistics. This sum comes on top of €2.2 billion provided by Team Europe to COVAX.
President of the European Commission, Ursula von der Leyen said: "We've always been clear that the pandemic won't end until everyone is protected globally. The EU stands ready to support the vaccination strategies in our African partners with experts and deliveries of medical supplies at the request of the African Union. We are also exploring potential support to boost local production capacities of vaccines under licensing arrangements in Africa. This would be the fastest way to ramp up production everywhere to the benefit of those that most need it."
Janez Lenarčič, Commissioner for Crisis Management, said: "International vaccine solidarity is a must if we are to effectively address the COVID-19 pandemic. We are looking at ways to use our humanitarian aid and civil protection tools to help in the rollout of vaccination campaigns in Africa. Ensuring equitable access to vaccines for vulnerable people, including in hard-to-access areas, is a moral duty. We will build on our valuable experience in delivering humanitarian aid in a challenging environment, for example via the Humanitarian Air Bridge flights."
Commissioner for International Partnerships, Jutta Urpilainen, added: "Team Europe has stood by the side of our African partners from the onset of the pandemic and will continue to do so. We have already mobilised more than €8 billion to tackle the COVID-19 pandemic in Africa. We are strengthening health systems and preparedness capacities, which is absolutely key to ensure effective vaccination campaigns. And we are now exploring support through the new NDICI and how to leverage investments in the local production capacities through the External Action Guarantee."
The EU also has a range of instruments at its disposal, such as the EU Humanitarian Air bridge, the EU Civil Protection Mechanism, and the EU's humanitarian budget. These tools have been used extensively in the context of COVID-19 to deliver crucial material and logistical assistance to partners in Africa.
The Commission is also currently exploring opportunities to support African countries in the medium term to establish local or regional production capacity of health products, in particular vaccines and protective equipment. This support will come under the new Neighbourhood, Development and International Cooperation Instrument (NDICI) and the European Fund for Sustainable Development plus (EFSD+).
Background
The EU has been scaling up its humanitarian engagement in Africa since the onset COVID-19 crisis. A key of part of these efforts is the EU Humanitarian Air Bridge, which is an integrated set of services enabling the delivery of humanitarian assistance to countries affected by the coronavirus pandemic. The air bridge carries medical equipment, and humanitarian cargo and staff, providing humanitarian assistance for the most vulnerable populations where the pandemic imposes constraints on transport and logistics. The air bridge flights are fully funded by the EU. So far, almost 70 flights have delivered over 1,150 tons of medical equipment as well as nearly 1,700 medical and humanitarian staff and other passengers. Flights to Africa have aided the African Union, Burkina Faso, Central African Republic, Chad, Côte d'Ivoire, Democratic Republic of Congo, Guinea Bissau, Nigeria, São Tomé and Príncipe, Somalia, South Sudan, Sudan.
20th International Economic Forum on Africa
The global economic recession triggered by COVID-19 is hitting African countries hard. In 2020, 41 African economies experienced a decline in their gross domestic product (GDP). Although situations vary across the continent, this crisis has made clear that post-COVID strategies need to tackle two major obstacles to Africa's long-term sustainable growth: dependence on external markets, and the incapacity of the formal economic sectors to create enough quality jobs.
The African Continental Free Trade Area (AfCFTA), now open for business, provides a platform to accelerate productive transformation, create regional value chains and spur continental integration. Its effective implementation, however, depends on African economies' capacity to create fiscal space and boost private investment in quality infrastructure and sustainable projects.
What are the key priorities for implementing the AfCFTA and accelerating Africa's productive transformation? How can African governments strengthen their borrowing capacity and improve their debt management? How can bilateral and multilateral co-operation facilitate the process? The 2021 edition of the Forum will gather all key actors to share their views and solutions for action.
The Forum hosts Europe's largest annual conversation on Africa's ongoing, formidable transformation. It invites African and OECD policy makers, investors, academics, civil society and international organisations to share their views, and discuss how better policies can improve development outcomes for Africans and the world.
To host the Forum, the Government of Senegal, is teaming up with the Development Centre of the Organisation for Economic Co-operation and Development; and the African Union, along with partners Casa Africa, le Cercle des Economistes, the French Development Agency (AFD) and the Sahel and West Africa Club (SWAC).
The debates will build on the findings of the recently launched Africa's Development Dynamics 2021, a report by the African Union Commission, produced in collaboration with the OECD Development Centre.
Honourable speakers include:
Macky Sall, President of the Republic of Senegal
Andry Rajoelina, President of the Republic of Madagascar
Toshimitsu Motegi, Minister for Foreign Affairs of Japan
Angel Gurría, Secretary-General, Organisation for Economic Co-operation and Development
Moussa Faki Mahamat, President, African Union Commission
Ibrahim A. Mayaki, Chief Executive Officer, African Union Development Agency (AUDA/NEPAD)
Arkebe Oqubay, Senior Minister and Special Adviser to the Prime Minister of Ethiopia
Wamkele Mene, Secretary-General, AfCFTA Secretariat
Jean Hervé Lorenzi, President, Cercle des Economistes
Rémy Rioux, Director-General, Agence Française de Développement
DR Congo: Lives and futures of three million children at risk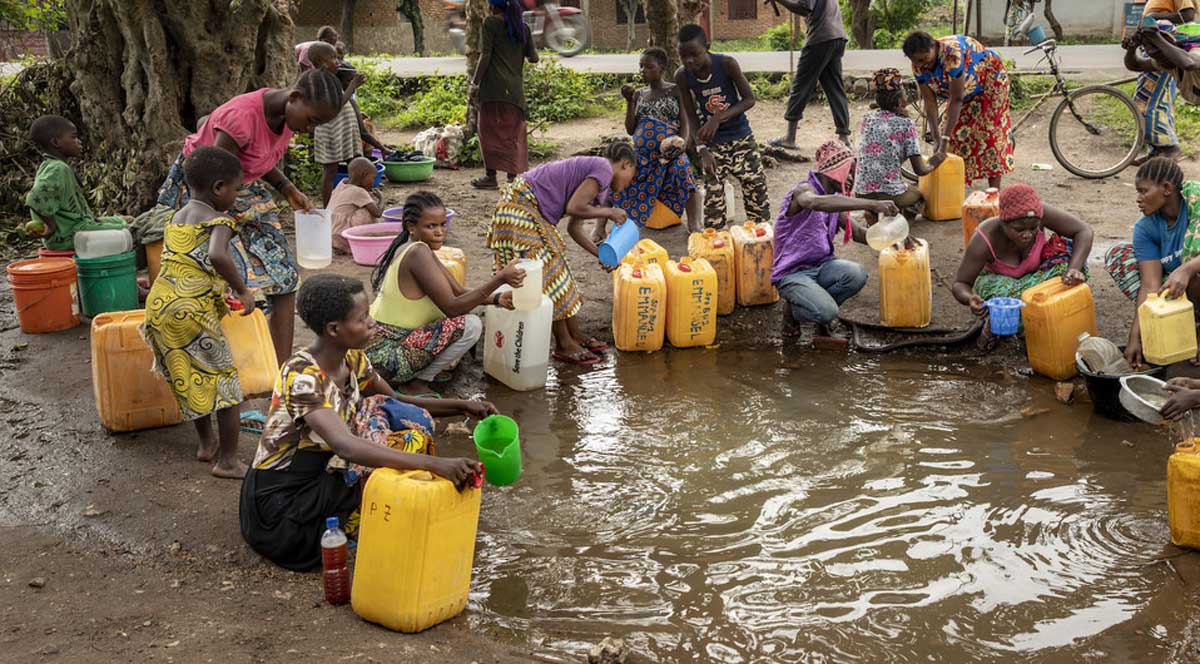 The United Nations Children's Fund (UNICEF), on Friday, highlighted the dire situation of some three million displaced children in the Democratic Republic of the Congo (DRC) who face brutal militia violence and extreme hunger.
Whole villages have been set ablaze, health centres and schools ransacked, and entire families – including children – hacked to death, in a series of merciless attacks in eastern DRC by fighters using machetes and heavy weapons, UNICEF said in a news release. Communities have been forced to flee with only the barest of possessions.
"Displaced children know nothing but fear, poverty, and violence. Generation after generation can think only of survival", Edouard Beigbeder, UNICEF Representative for the DRC, said.
"Yet the world seems increasingly indifferent to their fate. We need the resources to continue helping these children have a better future."
There are some 5.2 million displaced people in the DRC, about half of whom were displaced in the last twelve months, according to UN data. The overall figure includes about three million children.
Families forced from their homes and villages are compelled to live in crowded settlements lacking safe water, health care and other basic services. Others are taken in by impoverished local communities. In the most violence-afflicted provinces of Ituri, North Kivu, South Kivu and Tanganyika, more than 8 million people are acutely food insecure.
Sharp rise in violations against children
UNICEF's report Fear and Flight: An uprooted generation of children at risk in the DRC, released on Friday, underscores the gravity of the crisis.
The report recounted testimony of children who have been recruited as militia fighters, subjected to sexual assault, and suffered other grave violations of their rights – abuses that registered a 16 per cent increase in the first six months of 2020 compared to the previous year.
However, delivering relief assistance to populations who have been displaced is complex, and often hampered by insecurity and a weak transport infrastructure.
A rapid response programme directed by UNICEF with partner NGOs offers a temporary solution, providing tarpaulins, cooking utensils, jerrycans and other essentials to nearly 500,000 people in 2020, said the UN agency.
According to Typhaine Gendron, the Chief of Emergency for UNICEF in DRC, such emergency distributions help deal with the "immediate shock" of being displaced. They are also part of an integrated response that looks to address a family's broader needs in health, nutrition, protection, water and sanitation (WASH), or education, she added.
Additional funds desperately needed
While the volatile security situation is a major concern for aid workers and UNICEF personnel engaged in the humanitarian response, additional funds are also desperately needed. UNICEF's 2021 humanitarian appeal for the country, amounting to about $384.4 million is only 11 per cent funded.
Without timely and adequate funding, UNICEF and its partners will not be able to provide critical services addressing the acute humanitarian needs of almost three million Congolese children and their families and protect and promote their rights, the agency warned.
UNICEF Representative Beigbeder stressed the urgency, "without sustained humanitarian intervention, thousands of children will die from malnutrition or disease, and displaced populations will not receive the basic lifesaving services they depend on."