The ASEAN summit meetings starting from November 12-15 will address issues which have challenged the Southeast Asian region this year, and much of the initial work has been discussed under the Vietnam chairmanship during the summit meetings. In fact, one of the critical areas which we discussed during ASEAN preparatory meetings and also during the subsequent East Asian Summit will be related to maintaining peace and also addressing the peaceful resolution of disputes, particularly in South China Sea, outlining the need for compliant to the UNCLOS, abiding by the principles of international law.
It is acknowledged that the different aspects related to regional security, trade and investment, addressing challenges related to the Fourth Industrial Revolution (4th IR), developing mandate and consensus with regard to the ASEAN community vision, and also developing common consensus on environment protection, marine debris, river water pollution and transboundary haze. One of the important milestones that ASEAN has achieved in the last two decades has been expanding its external relations with countries such as Canada, Chile, EU and many other countries which contribute to the development and foreign direct investment in this region. These existing partnerships need to be complemented with new partners which can accelerate economic development and growth prospects.
It is acknowledged that the Treaty of Amity and Cooperation (TAC) has been challenged in the past but new countries such as Cuba, Colombia, and South Africa have signed the treaty. The TAC has been discussed as an important element of maintaining regional peace and stability, and there is need for strengthening this process so that new entrants can be accommodated. The important aspect which have been really outlined last year has been with regard to the ASEAN and the Indo-Pacific concept. Therefore, there will be discussions that how complementarities could be explored between the organisation and the geopolitical concept. As in the ASEAN outlook towards Indo-Pacific it has been outlined that the cooperation can be explored in the terms of maritime connectivity, security, promoting sustainable development, and outlining new avenues for economic operation.
The issue of new membership in ASEAN might also be discussed. In the past few years countries such as Timor-Leste have been seeking to consider for their entry into the ASEAN but Timor need to fulfil certain basic criteria which can be discussed during these ASEAN meetings.
For ASEAN, the vital issue will be to engage the new US administration under the democrats and maintain their attention that US has been given to this region particularly in terms of SCS and also supplying military hardware to many of the countries which are facing tensions with China. Given the fact that Indonesia and Vietnam have been elected as a non-permanent member of the UN it is possible that the dialogue partners and these two countries would outline important areas which can be addressed at the highest level.

One of the areas that the ASEAN can explore can be undertaking extensive corporative arrangement with the United Nations as many countries within Southeast Asia are representing their cases to the UN and its associate agencies, synergy between the two organisations is foreseen. The ASEAN also needs to work on the emergency response and assessment team which includes rehabilitation and repatriation of displaced persons across this region in the wake of COVID-19.
Refugees has been a major bone of contention among Southeast Asian nations. In this regard it is pertinent that the ASEAN will seek indulgence of countries such as Myanmar and also address problems with regard to rehabilitation of the Rohingya refugees.
The safety with regard to the South China Sea and maintaining freedom of navigation and overflight would be critical for the regional maritime trade and commerce as well as civil aviation. The 2002 Declaration of the Code of Conduct of parties in the SCS has not been valued by dialogue partners such as China. Therefore, it is critical that the Code of Conduct (COC)should be discussed during the meetings with the dialogue partners. It is acknowledged that the mutual trust between the claimant parties has been on the downslide and the deficit in mutual trust has disturbed the peace and tranquillity in SCS.
The developments with regard to Korean peninsula and the dialogue with the US have given a hope that the Korean peninsula might seek peace and as two Southeast Asian countries (Singapore and Vietnam)were involved in the dialogue process between US and North Korea. The possibility of continuing the process under nee US administration might be discussed on the side-lines. This year has been harmed southeast Asian economies because of pandemics and floods, and therefore a consensus is required with regard to medicine, standard protocols and also into ASEAN cooperation among member countries.

One of the important initiatives that has been taken by the Vietnam was the ASEAN defence ministers meeting in February 2020, in which it was noted that coronavirus disease has been making a major impact in the regional security and stability, and there was a need for acknowledging it as a public health emergency. The chairman statement with regard to ASEAN collective response was acknowledged. It was stated that there should be a strong collaboration in terms of military medicine, and collaboration through a network of chemical, biological and radiological specialists across the southeast Asian countries. Another initiative which have been taken during the meeting has been to enhance practical cooperation among the defence establishments so as to address this pandemic and bring about best practices as well as engaging the ASEAN Centre for military medicine in undertaking research related to this. This meeting proclaimed that there is a need for exploring new initiatives and ways to contact fake news which might increase public anxiety and also hinder any collaborative activities within ASEAN.


With regard to theASEAN mandate it was critical that the impact of the COVID-19 on labour and employment need to be addressed so that the right of the migrant workers as well as developing progressive labour practices could be undertaken for enhancing competitiveness within the organisation as well as promoting safety and health protocols within the region.
The ASEAN has been addressing has been promotion of human resource development as well as developing networks for technical education and skills development. While the organisation has been preparing for promoting the fourth industry revolution and therefore it has become important to utilise technology for better inclusive and sustainable growth which can provide regular employment and growth opportunities among the labour across the region. Many of the countries in Southeast Asia have been large concentration of small and medium enterprises and are providing employment opportunities. Consequently, it has been found that there is a need for developing better labour practices as well as protecting the rights of the labour.
As discussed earlier one of the important meetings which was being held in April 2020 was to seek affirmation from the 15 countries participating in the RCEP programme to accelerate their efforts in actualising this regionwide free trade area, and Vietnam has been insistent that India should be invited to partake in the negotiations once again.
In one of the statements made by the ASEAN chairman in June 2020 it was acknowledged that public health emergencies and the need to control the pandemic would be important for promoting resilience societies and healthy workforce. Importantly, since many of these ASEAN nations are export dependent economies, it will be critical that the resilience supply chain and a captive market is promoted in a big way. The dialogue between the health sector professionals as well as promoting technical exchanges related to big data, telemedicine and surveillance of the diseases need to be taken on in the forthcoming ASEAN meetings. It would be prudent that the ASEAN response fund and supporting economic recovery programme at regional level would help many nations through cross sectoral collaboration as well as mitigating the impact of this pandemic.
While it is acknowledged that the ASEAN community meeting would highlight the midterm review of the ASEAN community blueprints for the year 2025, it would also be critical that issues such as gender sensitivity, women in parliament, promoting ASEAN youth and also in the ASEAN Parliamentary assembly would be areas where Vietnam would like to take the lead. As the mandate for this year's ASEAN meeting is "cohesive and responsive ASEAN" and therefore stress will always be there with regard to solidarity and centrality of this organisation.
The year 2020 would be a judicious milestone to look out into the future plan of action and how the organisation as a whole could work with regard to medical supplies, equipment, addressing public health emergencies and developing research and vaccine development program within the region itself. In the past the organisation has worked remarkably with regard to addressing environmental concerns, non-traditional security issues, and also taking security initiatives at the regional level.

Initiatives related to ASEAN integration among the mainland Southeast Asia countries would be a priority so that economic complementarities and division of labour as well as better production facilities should be developed across Southeast Asia. In terms of the connectivity within the organisation, the discussion would be related to infrastructure projects, supply chain resilience, building people to people connectivity and also promoting higher education linkages between the dialogue partners and the ASEAN member nations.

One of the important elements which have been often discussed within the organisation has been developing the smart cities network, incorporating capacity building initiatives, developing repository of knowledge, and sharing best practices so that sustainable development as well as better resource management within the cities could be done. Dialogue related to the ASEAN community, aspects related to political security and cultural issues will be taken up as usual but it will be also critical that the associated organisations such as East Asia Summit, ASEAN Regional Forum and other associate organisations would be discussing international developments. It is expected that South China Sea and building consensus on single draft a letter to code of conduct would be a priority under UNCLOS provisions.
One cannot deny the fact that even though majority of the ASEAN meetings throughout the year have been done in cyber and online mode but the agreements and the understanding that have been developed through ASEAN meetings would require concerted effort and sincerity on the part of member countries and the ASEAN Chairman to bring it to a logical conclusion. The ASEAN chairman Vietnam has waved the magic wand and the outcome would be interesting to watch.
Is Quad 2.0 transforming into a Pentad?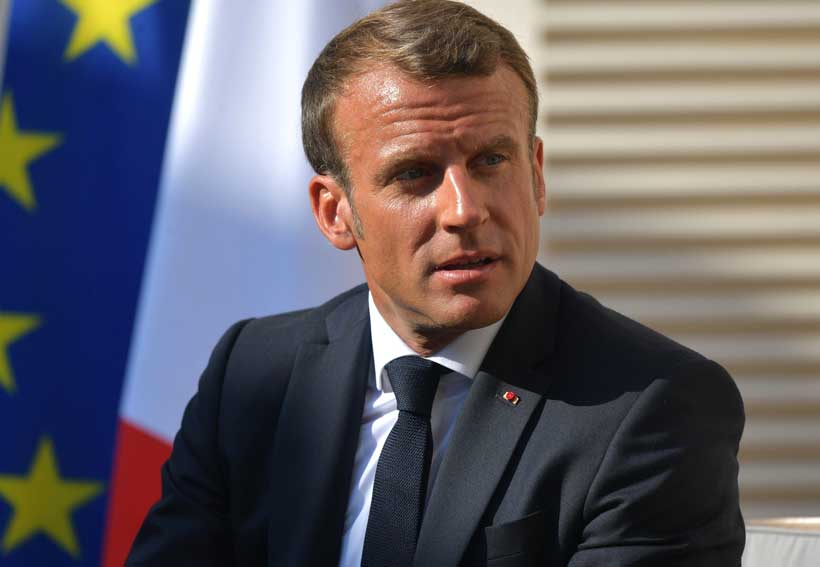 The reinvigoration of Quad Security Dialogue as Quad 2.0 including US, Japan, and Australia along with India during the 12th East Asia Summit in November 2017 has been appreciated and acknowledged by several countries including Germany, France, and Britain. It has been expressed from these countries that such a concert of the major democracies would provide peace, security and help in maintaining order and harmony in the region. Quad 2.0 has been gaining strength with the Foreign ministers meeting in February 2021 followed with Summit level meeting (online) in March 2021 between the leaders of the four countries -India, US, Japan, and Australia.
In 2017, during the India-France Strategic Dialogue, the French senior officials have hinted that they would like to explore possibility regarding collaboration with the Quad members about joining the initiative. The French side has clearly mentioned that given the strength and the objective of the Quad, France would like to join the initiative with the common consensus of the other four partners.
Given the fact that India is averse to any idea of an Asian NATO, therefore France, India and Australia have created a new minilateral which would develop security structures and promote maritime cooperation in the Indian Ocean region. In September 2020 during the foreign Secretary level dialogue between three countries issues such as Maritime Security, Blue Economy, Humanitarian Assistance and Disaster Relief (HADR), and Protection of Marine Global Commons were discussed. The maritime global commons and the blue economy are the two things along with maritime security which allude to the fact that France wants Quad by its side to protect its resources. Deliberating on the objectives and agenda of the Quad, France recently concluded joint exercise with the Quad members in April 2021. The exercises were conducted in the eastern Indian Ocean and were held for three days.
India has been operating Rafale fighter jets (14 are now in service with Indian air force) and plans to procure two squadrons (about 36) of these jets while the three Scorpene submarines have already been commissioned with the Indian navy. This structural defence cooperation between India and France has also been seen in the context of India's' entry into the Indian Ocean Commission (an intergovernmental group of island nations- Madagascar, Comoros, Reunion islands, Mauritius, and Seychelles, dealing with maritime governance) as an observer, and India and France maritime surveillance sorties from Reunion islands from Reunion Islands. India benefits from France entry into the Quad as it would enhance extensive naval presence and add more friendly ports into the Quad network. France has expressed concerns related to China's search for marine resources and seabed minerals near its Indian Ocean territories.
France has been looking into an agreement with Quad members for regular joint exercises and entering into a logistics supply agreement that India has signed with US and both Japan and Australia already have the Logistics Support Agreement (LSA).India and France have signed reciprocal logistics support which is not comprehensive but compliments the requirements from both sides. During the visit of the French Foreign Minister Jean-Yves Le Drian to India in November 2017, the French Minister welcomed the "a free, open, prosperous and inclusive" Indo-Pacific and sated that it would servelong-term global interests but added that this concert of democracies should be open and inclusive citing that such an initiative should welcome other democracies.
Following the visit of the French Minister, it has been explored that given few Francophone countries in Eastern Africa, the logistics and other related support can be procured from the willing countries. India has set up a grid of coastal surveillance radars in Mauritius, Sri Lanka, Seychelles, and Madagascar. France has military assets in Mayotte, besides military bases in UAE and Djibouti, and it has proposed a wide network of radars which can be integrated with other coastal surveillance radars so that not only white shipping, but rogue ships can also be monitored.
France has expressed interest in developing synergies and cooperative structure which should assimilate itself with the larger objectives of the Quad and is looking for maintaining peace and security as well as protecting the marine resources in the Indian Ocean as China has also been exploring for seabed resources near the Madagascar region. The islands that are of interest and can benefit from the Pentad (with France as new entrant) as this would provide security to its islands namely Reunion, Mayotte, French Southern and Antarctic Lands which includes Île Amsterdam, Crozet Islands, Kerguelen Islands, Île Saint-Paul and other scattered Islands in the Indian Ocean, Bassas da India, Europa Island, Banc du Geyser, and Glorioso Islands, largely uninhabited islands.
Few of these islands can support military structures and Quad countries can use its facilities in and around the Indian Ocean as well as certain islands in the Pacific Ocean. In such a context, France has proposed in the past for holding bilateral and trilateral (with Australia and India) naval and coast guard exercises. The increasing bon homie between Quad members and France serves three basic purposes. Firstly, it involves the French navy in the Indian Ocean and helps in monitoring western Indian Ocean. Secondly, the number of island territories that France had both in the Indian Ocean and the Pacific provides unique coverage and support systems. Thirdly, the trilateral between Australia, India, and France (India and Australia are two Quad members) shows that even though it is not very profoundly expressed but the blueprint is already created for including France to make it a Pentad.
ASEAN's Five Point Consensus: A Solution to Crisis in Myanmar?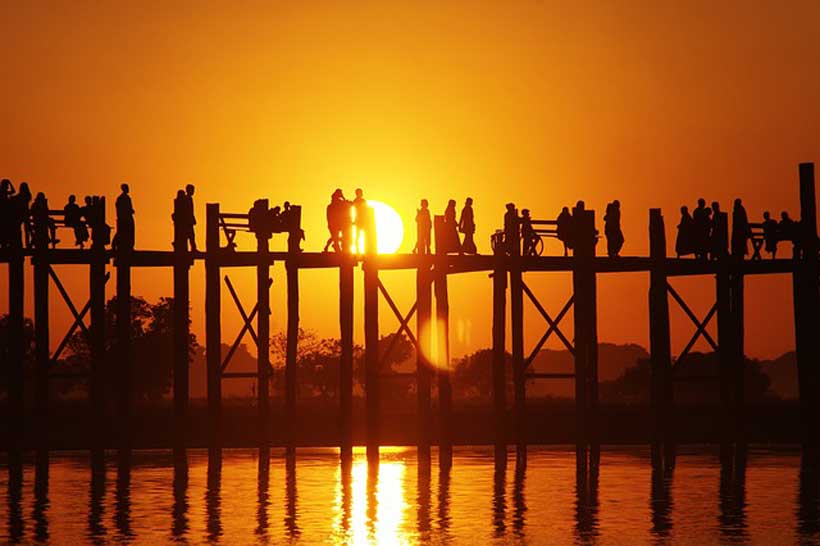 It is a glimmer of hope amidst an ongoing military crackdown in Myanmar that the member countries of ASEAN have been convened in Jakarta to discuss the potential of a resolution of the ongoing crisis in Myanmar. The meeting was conspicuous in its absence of any representative of Myanmar people. However, it has reached an interim five point consensus on how to resolve the impasse in Myanmar. This article assesses the efficacy of the consensus in ameliorating the ever deteriorating situation in Myanmar.
The Myanmar junta spearheaded by General Min Aung Hlaing is nearing its 3 month hold of power amidst continuing backlash from citizens and civil societies alike. Using the irregularities and widespread voting fraud of November election as a pretext to usurp the power, the Myanmar junta has taken over the country which is reminiscent of the country's protracted military rule.
The junta has squelched all of the opposition in its bid to prolong the power hold. The junta has indiscriminately detained the protesters. The number of detainees climbed to 3,389. Security forces have deployed live ammunition to quell the uprising, killing more than 740 people in brutal crackdowns, according to local monitoring group Assistance Association for Political Prisoners. Besides, the junta has also halted communications across the country by imposing a nightly internet shutdown for 70 consecutive days.
Amidst this backdrop, the regional organization of south-east Asia, ASEAN has convened a meeting to resolve the situation in Myanmar. This is the first in-person meeting since the onset of covid-19 pandemic and this is also the first foreign visit of junta Chief General Min Aung Hlaing. The ASEAN Leaders' Meeting was convened at the ASEAN Secretariat in Jakarta, and was chaired by the Sultan of Brunei, Sultan Hassanal Bolkiah. In a statement announced by ASEANs chair, the Sultan of Brunei, the leaders in their five-point consensus called for 1) the immediate cessation of violence in Myanmar; 2) constructive dialogue among all parties concerned to seek a peaceful solution in the interests of the people; 3) mediation to be facilitated by an envoy of ASEAN's chair, with the assistance of the secretary-general; 4) humanitarian assistance provided by ASEAN's AHA Centre and 5) a visit by the special envoy and delegation to Myanmar to meet all parties concerned
Although the statement by the ASEAN and its five point consensus is encouraging amidst such inflammatory situation in Myanmar, it leaves much to be desired. There are many blatant shortcomings of the meeting and the subsequent statement it put forth. Firstly, there was no mention of the prisoners both political and civilian which has been detained by the junta since February. While they had mentioned that the association has "heard the calls", it is at best quite ambiguous selection of words in an attempt to evade the issue of political prisoners. Secondly, the meeting wasn't representative enough. While chief of Myanmar military attended the meeting, there was no representative of Myanmar civilian of newly fashioned parallel government namely National Unity Government (NUG). Therefore, the decision that ASEAN reached run the risk of not reflecting the ground realities of Myanmar. Beside some doubts are being raised given ASEAN's abysmal record of implementing such lofty goals. History abounds with numerous precedents where ASEAN purported to take firm actions but was futile due to its unique organizational structure and lack of good-will. It remains to be seen whether ASEAN can bring about any decisive solution to Myanmar impasse.
Although an epitome of regionalism as evidenced by deepening economic cooperation between the countries, ASEAN's success in political stability is rather limited. Part of the reasons for lack of political involvement can be attributed to its cornerstone principle of non-interference which forbids any nation to interfere the internal affairs of other countries.
However, in a world marked by globalization where national, regional and global has been blurred and where any incidents in one nation can have spill over effect in other countries of the region. The potentiality of an essentially national incident to disrupt the stability of the region is well documented. Particularly, it requires no special mention that given the geopolitical importance of Myanmar, stability in the south-east Asian region hinges on the stability and good governance in Myanmar. Besides, economic cooperation presupposes a semblance of stability which is hindered if good governance can't be assured.
Therefore, ASEAN shouldn't remain aloof from its geopolitical calling since the situation in Myanmar isn't an internal affair any more and has transcended Myanmar. The Rohingya refugee crisis which is the manifestation of Myanmar military hawkish posture serves as a shuddering reminder to world community. The inability to forestall any crisis can have devastating consequences for the whole region and can disrupt the security in the region.
If ASEAN's firm action can't be ensured, the present imbroglio can ensue more such refugee crisis given the assortment of ethnic communities that reside in Myanmar and their apparent hostility and protracted conflict with the junta. Therefore, ASEAN can't trade the security and stability of broader region under the pretext of its provincial non-interference norm. A bold and effective action by ASEAN is the crying need of the time rather than lukewarm condemnations which doesn't serve much purpose. Moreover, ASEAN should come out of its record of advancing platitudes and nostrums in response to pressing political issues and rather should take decisive action to solve the quagmire in Myanmar.
Does ASEAN still play an important role?
The five Association of Southeast Asian Nations (ASEAN) founders sought regional harmony in several dimensions, including economy, collaboration, prosperity, socio-cultural development, security concerns, and shared interests, in the early days of the organization. Many of ASEAN's gains have been accomplished over time, along with the growth of the organization itself, one of which is how ASEAN has facilitated multilateralism in the Asia-Pacific region.
Furthermore, ASEAN has agreed to expand regional coordination in the face of the COVID-19 pandemic so that member countries can reduce health risks, assist with economic stimulus, and restore tourism by coordinated policies. As can be seen, the ASEAN debate does not only include Southeast Asia, but the impact is significant enough to hit a broader audience, including the international community.
ASEAN has evolved into a regional body with several agreements between member countries in terms of fiscal, social, and global contributions. While, in reality, ASEAN faces numerous challenges in order to maintain its strength. Internal and external problems continue to be major impediments to ASEAN's achievement of all of its objectives. Nonetheless, member countries' confidence, determination, and passion have made him relevant over the years.
The ASEAN Economic Community (AEC), which was adopted in 2015 in a blueprint and also approved by the AEC continuity strategy for 2025, exemplifies members' hope, determination, and excitement. AEC clearly seeks to create a more cohesive and competitive ASEAN. high, diverse, yet increasingly people-oriented in order to achieve a global ASEAN.
When seen through the lens of how ASEAN ideals are geared toward national and common interests, ASEAN can still be regarded as important. ASEAN has succeeded in becoming a forum for its members to collaborate through mutually agreed-upon agreements that demonstrate that ASEAN can assist its members in achieving their respective national interests.
Furthermore, ASEAN's centrality dynamic has offered a means for its member countries to compete for foreign cooperation while still forming an active and strong defense of the regional order. As a result, ASEAN has established itself as one of the regional organizations that has effectively demonstrated its ability to carry out regional and national interests in a united manner.
ASEAN has become an indirect reflection and performance of Indonesia's foreign policy framework. Indonesia's foreign policy is reflected in ASEAN's neutrality. Indonesia has earned the right to be considered one of ASEAN's founders. Indonesia gradually gained recognition in terms of its presence in the eyes of member countries and internationally as a result of its position as one of the founding members of ASEAN.
Indonesia plays an important role in the ASEAN structure, as shown by its success in establishing a channel of contact and diplomacy with the United States and Japan over the settlement of the South China Sea dispute. However, ASEAN is only just a strategy that promotes collaboration with other member countries, and it is no longer a cornerstone of its members' foreign policy, since each member country must still recognize requirements and pursue its national interests. None of which could be accomplished by ASEAN.
In conclusion, ASEAN continues to have significant implications for its member countries. However, the concept of not interfering in the internal affairs of its member countries remains debatable, as it is also debatable to what degree ASEAN can assist, especially in issues and disputes involving two or more member countries. As a result, ASEAN can be defined as a platform for cooperation and diplomacy that is only used officially and ceremonially for regional participants when a serious problem involving several parties arises.
Because of its existence, ASEAN appears to serve only as a diplomatic intermediary, with no authority to intervene in the internal affairs of these countries. Even so, there is nothing wrong with ASEAN continuing to stand firm because it still plays a positive position with tangible benefits, especially in the regional context. Since, in the end, ASEAN also has the power to bring parties that have affairs with each other together on a formal negotiation agenda with a coordinated process to address these issues in the hopes of reaching a mutually beneficial agreement that takes into account each other's interests as well as shared interests as a group.