The South Asian region is home to 860 million women, three-fourths of whom live in India alone. However, women and young girls continue to be systematically disadvantaged across the region. In fact, according to the Global Gender Gap Report 2020, South Asia's gender gap is the second largest among the eight other regions of the world.
This situation is likely to worsen due to the COVID19 pandemic. Nevertheless, to fulfil the goal of building long-term and inclusive recovery systems in light of the current pandemic; for the pursuit of conflict prevention and international peace; and to ensure that policy responses address the specific needs of women, perhaps, it is time for the South Asian nations to consider the adoption of a Feminist Foreign Policy (FFP).
The South Asian Scenario
Anecdotal evidence reveals that in all South Asian countries, gender-based discriminatory practices begin even before the birth of a child and rigid patriarchal values subsequently, keep these inequalities alive. Rape, sexual violence and harassment along with women's economic vulnerability, lack of participation and leadership are thus, endemic features of South Asia's socio-political landscape. These inequalities are further intensified in situations of anti-state rebellions, conflicts and extremism.
For instance, in Afghanistan, at least 51 per cent of women have experienced lifetime physical and/or sexual intimate partner violence. Similarly, in the disputed zones of Kashmir, women are living under a constant threat of violence, molestation and abuse. According to certain estimative statistics ranging from January 1989 until September 2020, crime rates against women, particularly gang rapes and molestations hovered roughly at around 11,219.
These converging evidence point towards gender-based violence being one of the most common types of violence in South Asia, which continues to deprive women of their fundamental freedom and dignity of life.
In terms of female political agency, at present, only 13 per cent of parliamentarians in India are women, 20.63 per cent in Bangladesh, 20.17 per cent in Pakistan, 11.32 per cent in Myanmar etc. However, while these statistics showcase an improvement from the previous years, the numbers are not even nearly proportional to the total number of women residing within the countries.
This paucity of women's representation in the uppermost echelons of lawmaking poses a serious problem for the promotion of human rights, peace, justice and humanitarian development of the entire region.
Adding to this is the problem of the COVID19 pandemic and the measures to contain it, which comes bearing a risk of exacerbating pre-existing inequalities and to some extent, deepen them. Thus, in the current scenario women in South Asia are likely to be confronted with increased gender-based violence, unintended pregnancy and economic insecurity. For instance, according to the United Nations Development Programme, while, the pre-pandemic female poverty rate in South Asia was projected to be 10 per cent in 2021, it is now expected to reach 13 per cent.
Nonetheless, despite the disproportionate impact, women in South Asia have not been included in the development of response strategies to deal with the pandemic, just like they were never included in conflict resolution and peace-making mechanisms within the region.
Practicability of FFP
The COVID19 pandemic has brought to fore urgent questions on gender-equality in South Asia, demanding a remodification of the decision-making actors within its national, regional as well as international systems. And the best way this can be made possible is through the facilitation of an active involvement of women, and by taking into consideration their specific needs and challenges. Thus, in a way, the ongoing crisis is precisely the time to be talking about a feminist shift in South Asia's foreign policy.
A FFP is a political framework that promotes the overarching goals of gender equality, human rights, peace and environmental integrity. This innovative strategy is basically a reflection of the larger worldwide efforts following the United Nations Security Council Resolution 1325.
But why is FFP important for South Asia? The reasons for this are multiple. To begin with, a South Asian FFP will help in transgressing beyond the entrenched patriarchal notions that believe in the inherently masculine traits of using force and manipulating access to resources, good and services for a particular group of people. It would thus, serve as a transformative and rights based approach across all auspices of policy-making and diplomacy, prioritising the needs of the most vulnerable communities, especially the women.
This is particularly significant for the conflict zones in South Asia, where enmity and hostility often hinder mutual accommodation and obstruct potential solutions to end heightened tensions. Henceforth, by encouraging a greater participation of women, the South Asian FFP can potentially prevent conflict through innovative ideas and solutions of co-existence. In addition, by following a humanitarian approach, the FPP can also prevent the widespread violation of women's rights in conflict zones, which is predominant in the region.
Secondly, from a development point of view, overwhelming evidence suggests that gender equality is an important precondition for sustainable growth, welfare and security. The adoption of FFP by the South Asian nations will enhance gender equality within the region and beyond, further having positive effects on food security, economic growth, health, education and numerous other key global concerns.
Thirdly, it would help in improving and transforming the image of the South Asian region at the international stage. Given that South Asia's gender gap is the widest in the global human development index, a FFP would be a step towards closing this gap.
Moreover, with more women in traditional forms of organisation in defence, trade and diplomacy, the South Asian FFP will foster greater respect for the international humanitarian law, enhance the credibility of international commitments ratified by the member states, and assist in building closer relations with countries that are already deliberating over women's rights and security.
Last but not the least, to deal with the COVID19 effectively, it is imperative for the South Asian countries to promote health as a human right, apply a gender lens to policy making, prioritize and safeguard the continuum of sexual and reproductive health and rights, and continue to facilitate the provision of comprehensive sexual education. And all this can be achieved through the adoption of a FFP.
But while, FFP might serve as a significant tool to develop peaceful, inclusive and prosperous communities in South Asia, any talks about the concept of feminism within the region is automatically linked with a normative and an inferior soft power strategy. As a result, debates around systematically changing patriarchal structures and institutions have and will most certainly continue to be met with resistance and rejection based on the premonition that FFP will fail to confront aggression and hard-core security issues.
Conclusion
Nonetheless, for too long, South Asia has followed a gender-blind approach and failed to listen the voices of almost half of its population. Considering that foreign policy and diplomacy describes a country's character, and is a reflection of its domestic ideas and values, it is perhaps time for the entire South Asian region to change its persona by giving equal space to their women. It is indeed necessary for both, to meet the short-term challenges of the COVID19 pandemic as well as to develop long-term, sustainable and inclusive peace within the region.
Ancestral Lineage of Hazaras: from Afghanistan to Pakistan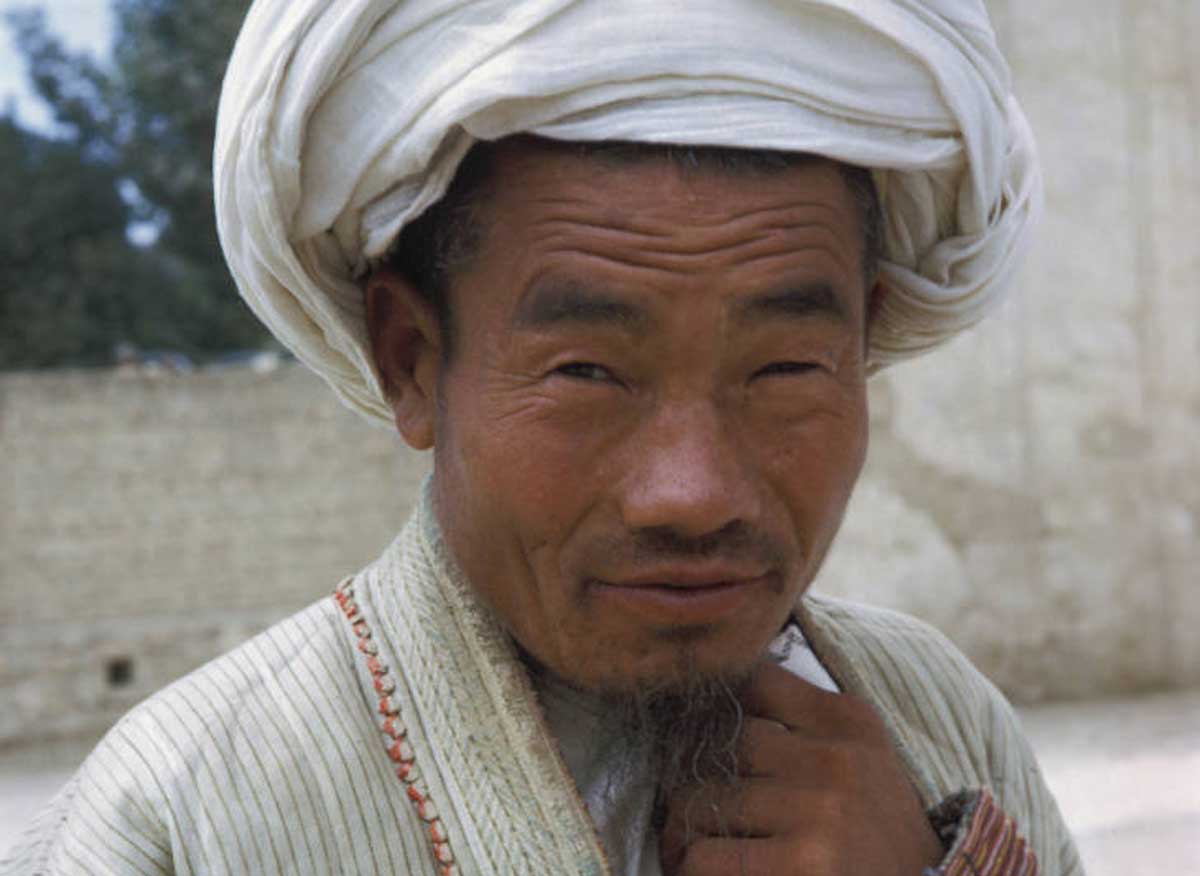 While the origins of Hazaras are much debated, opinions differ when it comes to the ancestral lineage of Hazara community. According to some historians, Hazaras are the original inhabitants of Hazarajat (now central Afghanistan).Among Hassan Pouladi, Prof. Shah Ali Akbar, Fletcher, and Abdul HaiHabibi, J. P. Ferrier who was a renowned French scholar was the first who argued based on his explanations of the Greek historian Quintus Curtius about the battles of Alexander the Great and his travels to these areas, now Afghanistan that Hazaras were native inhabitants of Afghanistan since the time of Alexander the Great and have not migrated from any other places to this land.
Whereas, according to some, Hazaras have Mongolian ancestry under Genghis Khan. This notion that Hazaras have Mongolian origin takes its origin in the 19th century when European came to Afghanistan, and they distinguish people with Mongolian featured faces among other Caucasian faces. Hazaras were originally represented by the word 'Ozala' or 'Hosala' which, with the passing of time became 'Hazara'. The very word 'Hazara' then was used to refer to the counting system in the armed forces of Genghis Khan i.e. 'hazara' that meant thousand, which comprised one level of the troops.
Yet, few opinionate, Hazaras have Persian and Turko-Mongolian ancestry. According to a report they descended from Genghis Khan's Army that mixed with Persian and Turkic locals whom as a result of conflict had been settled in now Hazara inhabited areas of Afghanistan.
Nevertheless, some think, Hazaras have ancestral lineage with theKushan Dynasty that goes back two millennia when Bamiyan in Afghanistan was home to the largest statues of ancient Buddhist civilization. Patrons of this idea highlight the similar facial features of Hazaras to those of Buddhist murals and statues in the region. Whilst, some of the Hazaras believe that they are the descendants of one of the sons of Noah.
Although, all the above mentioned theories might differ when it comes to ancestral lineage of Hazara community, but they have one thing in common and that is the land of Hazaras which now constitute parts of Afghanistan, Iran, and Pakistan. People of Hazaras settled in the mountainous regions of central Afghanistan as early as the 19th century, with the majority of their inhabitants living in Hazarajat (the land of Hazara), which is situated in the rough central mountainous core of Afghanistan with an area stretch over 50,000 sq.km.The Hazaras speak a dialect of Persian (Dari dialect) that is called Hazaragi. Hazaragi was one of the two largest languages of Afghanistan. Hazaragi includes many Mongolian and Turkic words, which also maintains the theory that they have Mongolian ancestry.
Afghanistan is a multi-ethnic country with almost 8 major and 10 minor different ethnic groups; among major ethnic groups are Pashtun, Tajiks, and Hazaras etc. Hazaras were once the largest ethnic group in Afghanistan and constituted approximately 67% of the total population, but today their population hardly makes up around 9% of Afghan population. The reason for their massacred lies in their off target political action when they backed the wrong candidate in the accession struggle in the late 19th century, that had changed the life of Hazaras and their role in Afghan politics and ultimately in Afghan government.
Reports from the 20th century depict that arm forces of Afghanistan made pyramids out of Hazaras heads after some of the massacres, as a form of warning to the remaining Hazaras, yet this could not be regarded as the last savage and barbaric government repression of the Hazaras. Towards the end of 20th century during the rule of Taliban in Afghanistan, government specifically targeted the Hazaras for persecution and even genocide. This brutal history of persecution of Hazaras in Afghanistan resulted in killing more than half of their population with some migrating to neighboring countries like Pakistan and Iran.
Whereas, according to historical evidence migration of Hazaras from Afghanistan to Baluchistan province, Pakistan took place about 150 years ago, initially due to economic purposes. But mass migration of Hazara population took place in the late 19th century, mainly due to their persecution and targeted killing at the hands of different afghan rulers and Taliban government that forced them to migrate to Pakistan, and so they settled here.
In Pakistan, the estimated number of people of Hazara community is between 0.6-0.9 million, living and residing in different parts of the country including Karachi, Parachinar, Sanghar, Nawabshah, Hyderabad, also in different parts of GilgitBaltistan and Punjab. In Baluchistan province, the bulk of Hazara population are residing in Quetta and other parts of Baluchistan such as Sanjawi, Much, Zhob, Harnai, Loralai, and Dukki, where their population makes up around 0.4-0.5 million.Unfortunately, along with their migration, the Hazara community brought with them the history of their persecutions based on their ethnicity, religious orientation of sect and also their ethnically unique facial curvatures, and so, their tenure of oppression at the hands Taliban and other terrorist organization like Lashkar-e-Jhangvi, Sipah Sahabah, al-Qaeda and other Sunni radical militants organization that also includes ISIS in its list is on-going in Pakistan.
Pakistan PM visited Sri Lanka to further strengthen the existing friendship to new heights
At the formal invitation of the Prime Minister of the Democratic Socialist Republic of Sri Lanka, H.E. Mahinda Rajapaksa, the Prime Minister of the Islamic Republic of Pakistan, H.E. Imran Khan, paid a two-day official visit to Sri Lanka on 23-24 February 2021.
Prime Minister Imran Khan was accompanied by an elevated-level delegation comprising Federal Ministers and senior Government officials. The first-ever visit by the Prime Minister of Pakistan to Sri Lanka since the formation of the new governments in both countries clearly reflects the warmth and goodwill between the two countries' governments and peoples. Prime Minister Imran Khan received a warm traditional welcome from the Prime Minister and the Cabinet of Sri Lanka's Ministers.
During the visit, Prime Minister Imran Khan held delegation-level discussions with President Gotabaya Rajapaksa and Prime Minister Mahinda Rajapaksa of Sri Lanka. Both sides comprehensively appraised the multifaceted bilateral relationship in various fields of cooperation. The talks were held in a warm and cordial environment, marked by mutual trust and respect. The visit offeredboth sides a timely opportunity to further shape upon their close and regular consultations, particularly in the areas identified during the recently held Foreign Secretary level Bilateral Political Consultations, Joint Economic Commission session, and the Commerce Secretaries-level Talks.
Both sides reached a wide-ranging consensus on ways and means to strengthen cooperation further comprehensively and decided to hold frequent meetings; promote high-level and delegation-level exchanges; and enhance the process of consultations, collaboration, and synchronization between their respective institutions. Prime Minister Imran Khan reiterated Pakistan's support for the socio-economic development of Sri Lanka in line with the vision of a "peaceful neighborhood."
The two sides reviewed the all-encompassing engagement between the two countries in promoting cultural linkages, human resource development, capacity building in diverse areas, and educational and technical cooperation. The Pakistan side announced 100 scholarships in health sciences and medicines (MBBS and BDS) as part of the Pakistan-Sri Lanka Higher Education Cooperation Programme (PSLHECP). The Sri Lankan side appreciated the cooperation being extended by Pakistan in human resource development and capacity building.
While comprehending the existence of boundless potential of religious tourism to Buddhist archeological sites and perceiving the close ancient and cultural ties dating back to Gandhara civilization, the two sides emphasized the importance of augmenting cooperation in the field of tourism and highlighted the benefits of sharing expertise in the hospitality industry, including training and capacity building. The Pakistan side declared its initiative of establishing the Asian Civilization and Culture Centre at the University of Peradeniya, Kandy. Both sides recognized the importance of enhancing air connectivity to promote people-to-people contact, tourism, trade, and culture.
In order to explore new avenues for enhancing bilateral trade and investment between the two countries, a high-level Pakistan-Sri Lanka Trade and Investment Conference was held on 24 February 2021. The Conference provided an opportunity for effective and meaningful engagement between the business communities of the two countries. At the Conference, both Pakistan and Sri Lanka sides reiterated the importance of strengthening economic relations in critical areas of mutual interest and diversifying trade and investment. The two sides emphasized the importance of realizing the goal of achieving a US$ 1 billion bilateral trade target and also agreed to work towards broadening and deepening of Pakistan Sri Lank Free Trade Agreement.
During the visit, the following MoUs between Pakistan and Sri Lanka were signed:
i. Memorandum of Understanding (MOU) between the Government of the Democratic Socialist Republic of Sri Lanka and the Government of the Islamic Republic of Pakistan on Cooperation in Tourism
ii. Memorandum of Understanding (MoU) on Cooperation between the Board of Investment of the Democratic Socialist Republic of Sri Lanka and the Board of Investment of the Islamic Republic of Pakistan
iii. Memorandum of Understanding between Industrial Technology Institute (ITI), the Democratic Socialist Republic of Sri Lanka, and International Centre for Chemical and Biological Sciences, University of Karachi Islamic Republic of Pakistan
iv Intent Cooperation between Industrial Technology Institute of Sri Lanka and COMSATS University Islamabad
v. Memorandum of Understanding between University of Colombo, Sri Lanka and Lahore School of Economics, Pakistan
Prime Minister Imran Khan and Prime Minister Mahinda Rajapaksa together accredited the Sri Lanka-Pakistan Parliamentary Friendship Association reconstitution. Both sides highlighted the need to strengthen parliamentary cooperation between two sides.
Both sides expressed satisfaction at the existing bilateral cooperation in the field of defense. They noted that the elevation of staff-level talks to Defence Dialogue has further provided a prospect to expand security sector relations. Prime Minister Imran Khan announced a new $50 million defense credit line facility. The two sides stressed the need for a strengthened partnership to support and coordinate with each other to deal with matters related to security, terrorism, organized crime, drug and narcotic trafficking, and intelligence-sharing.
In his efforts to strengthen sports diplomacy, Prime Minister Imran Khan participated in a shared session with the sports community of Sri Lanka on 24 February 2021. At this event, Sri Lanka's Minister of Sports and Youth Namal Rajapaksa, in the Parliament Speaker Mahinda Yapa Abeywardane, stated the commissioning of the "Imran Khan High-Performance Sports Centre" in Colombo.
The Pakistan side declared its decision to provide PKR 52 million to promote sports in Sri Lanka, including through training and equipment.
Both sides stressed the importance of inter-religious dialogue and harmony as a key to promoting cultural diversity, peaceful co-existence, and mutual empathy.
The two sides observed the close cooperation between the two countries at regional and international fora on mutual interest issues. They agreed to strengthen a coordinated approach on such matters further.
Both sides restated their commitment to the principles and intents of the SAARC Charter. They stressed the need for SAARC Member countries to build on convergences for the region's people's greater good. Both sides emphasized the need to convene the Charter Based bodies and agreed to take forward the SAARC process for further strengthening regional cooperation to achieve prosperity in the region.
Discussing the regional and global environment developments, the two sides restated their shared commitment to regional peace, security, and stability. Prime Minister Imran Khan underscored the need for peaceful resolution of unresolved disputes through constructive dialogue in accordance with international legitimacy.
In the context of regional connectivity, Prime Minister Imran Khan highlighted the opportunities presented by the China-Pakistan Economic Corridor (CPEC), a flagship project of BRI, for regional economic growth and prosperity.
Discussing the extraordinary challenges postured by Covid – 19, the two sides highlighted the need for combined efforts to deal with the pandemic. Sri Lanka thanked Pakistan for the tremendous assistance extended to the return of stranded Sri Lankans in Pakistan since the Covid pandemic outbreak.
While echoing the new government's commitment to strengthen the bilateral relations further, the Prime Minister of Sri Lanka thanked the government and people of Pakistan for the persistent support extended by Pakistan to defend the independence, sovereignty, and territorial integrity of Sri Lanka.
The Prime Minister of Pakistan extended an invitation to the President and the Prime Minister of Sri Lanka to visit Pakistan at their earliest convenience and thanked Prime Minister Mahinda Rajapaksa for the warm cordiality extended to him and his delegation.
Huge blast on the Afghanistan-Iran border
On Saturday 13 February the Islam Qala reception center owned by the IOM was demolished at the border between Afghanistan and Iran, leading to a pause to repatriation service for afghans. This led to a devastating burn. At least 40 people were killed because of this huge blast, while 17 were wounded. Tens of thousands of repatriated Afghans obtained humanitarian relief from the center International Organization of Migration, (IOM) in 2020. None were injured in the fire by IOM workers or migrants returning from Iran.Whatever sparked this explosion was not instantly apparent. The provincial governor of Herat, Wahid Qatali, said the Afghan first responders did not have the means to light the enormous fires and required Iran's assistance by firefighting aircraft."We can't even discuss the victims for the time being," Qatali told The Associated Press. Emergency crews and Afghan security services moved hundreds of fuel and gas tankers from the region, while an appeal for air-firefighting assistance was made available to the International Resolute Support Mission, quoted by Reuters as quoted by Katali.
Mohammad Rafiq shirzy, spokesperson for the district hospitals of Herat's Provincial capital and also called Herat, said that more than 500 trucks were carrying natural gas and diesel that have been destroyed by the severity of the fire, and he said that it was impossible for ambulances to reach the injured or to reach the explosion site. Hossein Akhundzadeh, a regional Iranian trade official, told Iranian Students News Agency (ISNA) about the explosion of more than 300 coal, diesel, and petrol cars. The flash has not yet been contained, and precise evidence was not provided,"It's not known whether the drivers were able to escape or not. The blaze has not been contained yet and exact information is not available,"We don't know whether the driver might escape or not.The Power Supply Ministry Spokesman, Wahidullah Tawhidi, said the fire was continuing after nightfall and that Afghanistan was pressuring Iran to close down its electricity supply. It has been said that the burning of two pylons has disconnected 100 tons of electricity imported into the Herat Province by Iran. He said 60% of Herat, one of Afghanistan's leading provinces, was powerless.A dangerous route Afghan people often pursue overnight because of fear of gangs of violence, attacks between Herat City and Islam Qalah. Taliban gunmen, on the other hand, travel freely across the area.Afghan government troops assembled defensive positions and aided emergency ambulances and cars from and to the border. According to Iranian State TV, the fire spread to the Irish customs facilities Dogharoon, and first responders, including the fire departments, the Iranian army, and the border guards, managed to extinguish the fire. The natural gas and diesel trucks were sent away from the scene.As part of a national concession exempting Kabul from US sanctions against Iran, the United States permits Afghanistan to import fuel and oil from Iran.
According to a statement from the Aghan organization, on Monday, "IOM anticipates a substantial decline in rates of return through the Islam Qala in the days to come as migrants are now re-routed from Iran into the main border crossing of Milak province of Nimroz, which lies over 1,000 km south-west.They have shown that in 2020, there returned a high number of Afghans.Nick Bishop, program manager of IOM reported in a cross-border return reply that "the initial inspection of reception centers for the return showed significant damage to the roof and walls."The staff of the Afghan Ministry for Refugees and Returns (MoRR) are relocating people in need here to the IOM transit center in Herat before IOM staff are back, awaiting a full assessment and inspection of the safety situation before IOM staff can resume their work from here. "The organization takes exceptional steps to secure the continuing humanitarian assistance can take place.
Unfortunately, as the fire began all the returning residents, who had already moved to their next location at our reception center, that day.There was a drastic rise in return rates last year, as COVID-19 caused many Afghans residing in neighboring Iran to lose jobs and livelihoods. By 2020, the largest year of return was almost 860,000 illegal Afghan immigrants back from Iran.Approximately 15,000 people cross the Islam Qala border point daily, while nearly 1,500 per day need humanitarian assistance. Approximately 60% of Herat province was helpless as a result of flames, said DABS, an Afghan power supplier.Islam Qala is one of the main ports of Afghanistan that traffic most officially with Iran. Afghanistan has earned concessions from Washington to buy oil and gas from Iran amid the sanctions of the United States.A risky stretch of highway between Herat and Islam Qala, where Afghans barely ride by night for fear of criminal gang attacks. In the area, the Taliban are still free to work.Hope to rapidly repair all damage to the reception facility as soon as possible and continue vital humanitarian services to Afghans returning through this major transit route, but we will require increased support to do so.