World Bank Group Supports Ghana To Boost its COVID-19 Response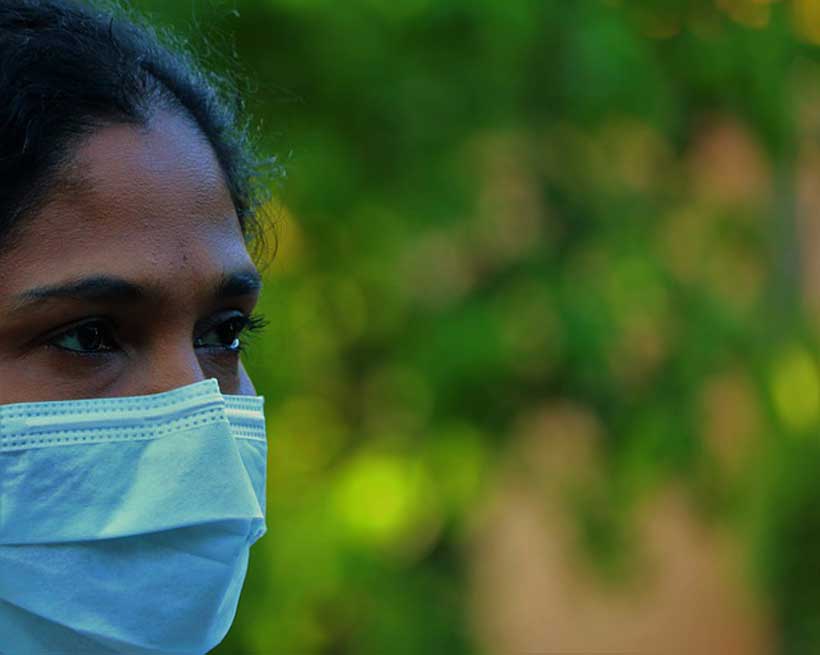 The World Bank Board of Executive Directors today approved an additional credit of $130 million from the International Development Association (IDA) for the Ghana COVID-19 Emergency Preparedness and Response Project. The additional financing in the health sector will support the Government of Ghana to scale up its efforts to mitigate the resurgence of the COVID-19 pandemic and to safely reopen its economy.
"This additional funding is timely and critical to save lives and build resilient systems by further increasing capacity of surveillance, diagnosis, treatment with increased availability of intensive care unit beds and adopt new COVID-19 medications. These are integral efforts towards achieving Universal Health Coverage, which Ghana has committed as a priority," said Pierre Laporte, The World Bank Country Director for Ghana, Liberia and Sierra Leone.
The project will strengthen the Government of Ghana's efforts to prevent and contain the virus and to safely revive socioeconomic activities in the country. It will also help prepare for future COVID-19 vaccine deployment.
"The project complements both the World Bank Group and other development partners' investments in disease control and surveillance, and citizen engagement. We will continue to work closely with other partners to support the scale up of Ghana's COVID-19 response and secure essential health and nutrition service delivery," said Anthony Seddoh, Senior Health Specialist at the World Bank Group.
The project will also expand communications and awareness campaigns nationwide to reduce risks of infection and to increase understanding of the COVID-19 vaccines. It will increase support to persons with disabilities and other vulnerable groups such as survivors from gender-based violence, who have been disproportionally affected by the pandemic.
The World Bank Group, one of the largest sources of funding and knowledge for developing countries, is taking broad, fast action to help developing countries strengthen their pandemic response. It is supporting public health interventions, working to ensure the flow of critical supplies and equipment, and helping the private sector continue to operate and sustain jobs.
The World Bank Group is making available up to $160 billion over a 15-month period ending June 2021 to help more than 100 countries protect the poor and vulnerable, support businesses, and bolster economic recovery. This includes $50 billion of new IDA resources through grants and highly concessional loans and $12 billion for developing countries to finance the purchase and distribution of COVID-19 vaccines.
1.5 million children lack treatment for severe wasting in Eastern and Southern Africa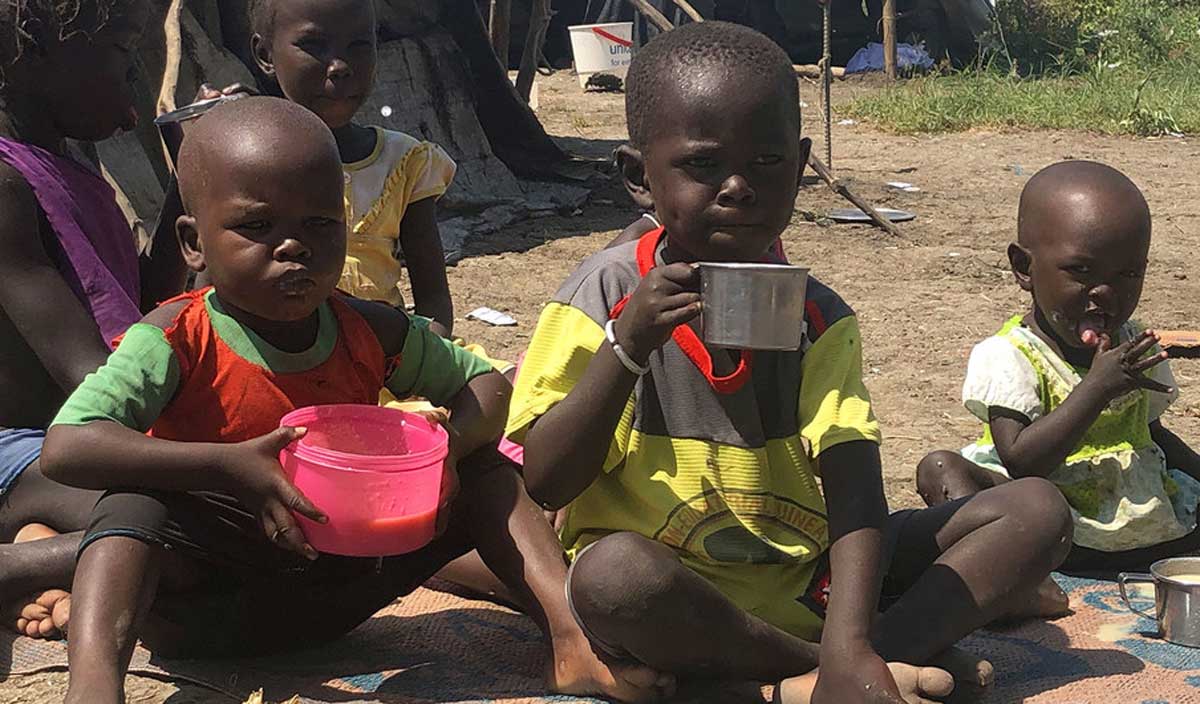 At least 1.5 million children are not receiving life-saving treatment for severe wasting in Eastern and Southern Africa, warned the United Nations Children's Fund (UNICEF) on Friday.
The number represents almost half of the estimated 3.6 million children in urgent need, who are not being reached in time to save their lives or keep them from permanent development damage.
For UNICEF's Regional Director for Eastern and Southern Africa, Mohamed M. Fall, "nothing is more devastating than seeing children suffering from severe wasting when we know it could have been prevented and treated."
Mr. Fall highlights "some outstanding results and success stories", thanks to the support of donors and partners, but says "the impacts of COVID19, climate change and conflict are creating the perfect storm where needs are quickly outpacing resources."
For him, "the time to act is now."
Crises pile up
Across the region, families are dealing with multiple crises, including rising levels of food insecurity, economic deterioration, disease outbreaks, unprecedented cycles of floods and droughts, and conflict.
Millions are having to reduce the quantity or quality of the food they eat in order to survive. In many cases, families are forced to do both.
For UNICEF, this is a looming and preventible tragedy that can, and must, be averted.
Prevention remains the best way to ensure that children survive, avoid permanent cognitive and physical damage, and evade the life-long suffering that results from childhood malnutrition.
With unhindered access and predictable funding, UNICEF believes it can work with partners to save the lives of nearly every child admitted for severe wasting.
The agency is asking for $255 million to scale up its emergency response in 2022.
Countries in the spotlight
In Angola, where people are facing the consequences of the worst recorded drought in 40 years, UNICEF and partners managed to scale up its response in the most affected provinces (Cuando Cubango, Benguela, Namibe, Huíla and Cunene), with approximately 40 per cent more children treated in 2021 compared to 2020.
In Ethiopia, the country with the largest child population in the region, the agency and partners reached an estimated 500,000 severely wasted children in 2021, but many children in the war-torn north, still need of life-saving support.
Across four regions, families are struggling for survival as a severe drought takes hold following three consecutive failed rainy seasons. According to the latest data, more than 6.8 million people in drought impacted areas will need urgent humanitarian assistance by mid-2022, many of them children.
In South Sudan, an estimated 1.4 million children under five, are acutely malnourished, including over 310,000 children suffering from severe wasting.
Last year, UNICEF and partners treated more than 240,000 children, but the situation remains urgent, as floods have killed cattle, washed away food and fields, and blocked humanitarian access.
In Madagascar, where three years of consecutive droughts created one of the worst food insecurity and nutrition crisis in decades, UNICEF and partners last year helped avert a feared famine for many families in the southern part of the country.
UNICEF and partners reached almost double the number of children with treatment for severe wasting when compared to 2020. This is estimated to have saved the lives of at least 55,000 children under five years of age.
In Somalia, more than 255,000 children received treatment for severe wasting last year. With the country undergoing one of the worst droughts ever recorded and suffering from continued violence, 1.3 million children under five, are likely to suffer from wasting this year.
In Kenya, at least 65,000 children were reached in 2021 with treatment services for severe wasting. Right now, an estimated 2.8 million people are food insecure, with 565,044 children suffering wasting -123,000 severely so – and the situation is expected to deteriorate further.
Finally, in Mozambique, insecurity continues to have a negatively impact. Last year, some 38,000 children received treatment for severe wasting, up from 10,000 the year before.
Osinbajo Demands Right for Africa to Manufacture its Own Vaccines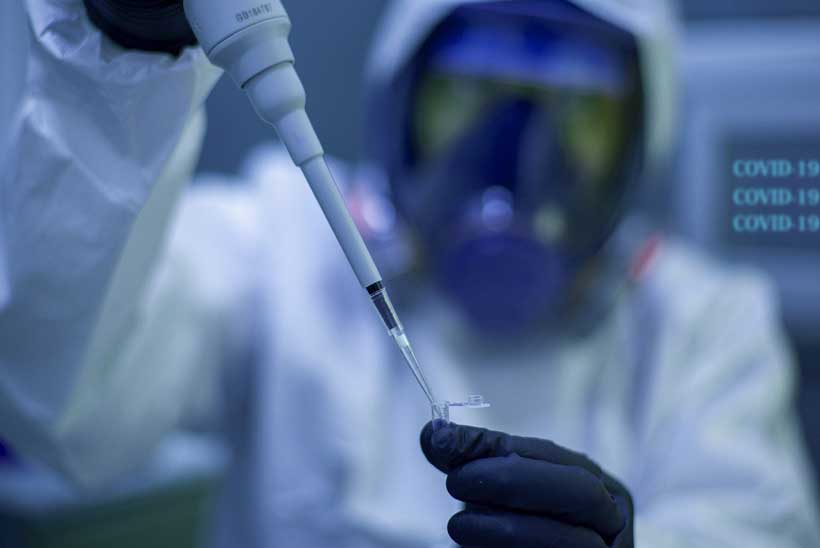 Access to COVID-19 vaccines continues to pose a serious problem for Africa, with fewer than 10% of populations fully vaccinated in most countries, said Yemi Osinbajo, Vice-President of Nigeria, in his address to the Davos Agenda 2022. He called for patent waivers to permit African countries to manufacture vaccines locally.
Osinbajo complimented COVAX and other global vaccine alliances for their contribution but noted that the price tag for vaccinating the entire world is just $50 billion, according to the Organisation for Economic Co-operation and Development. "This is affordable, he said, but we should not allow this opportunity "to slip through the cracks".
"Now is a good time to test global will," he said, in building international cooperation to prepare for new, possibly worse pandemics to come.
He called for natural gas – which Africa has in abundance – to be accepted as a transitional fuel. Africa is the continent that contributes least to climate change yet has been most negatively affected by it, he said. This situation cannot be compounded by rules that hamper Africa from adapting.
"For many gas-rich African countries, one of the biggest shocks is the notion that fossil fuels including gas should be defunded, especially by international financial institutions." He added: "We think that gas as a transition fuel is absolutely crucial, not just for an effective transition but also for our economies." He made it clear that gas is "without doubt the only pathway" for Africa to transition out of more hazardous fuels such as coal and heavy oil.
Osinbajo claimed that Nigeria is "probably the first country in Africa to develop an energy transition plan and to cost it out". The plan, which he said will be launched in the next couple of weeks, includes connecting 5 million homes to solar power, requiring more foreign investment in manufacturing panels and components.
He said there is a "unique opportunity" for companies to invest in Nigerian renewable energy and that the government is providing debt for those who wish to do business in the sector. He also called on developed economies to honour their long-standing pledge to provide $100 billion annually in climate finance to developing countries.
Peace and security on the continent are seriously threatened by global terrorist franchises from the Sahel to the Horn to Southern Africa, Osinbajo said. As with coronavirus, "terrorism anywhere is a threat to peace everywhere" and he warned global partners not to sit by and allow Africa to be overrun by such extremists. "It is imperative for the international community to make more robust interventions to clear terrorists from Africa just as it did in the Middle East."
Despite the enormous challenges of tackling COVID-19, climate change and terrorism, Osinbajo remained upbeat about economic prospects for Africa and Nigeria. The sub-Saharan economy grew by 3.7% in 2021 and is projected to continue this trajectory into 2022. Nigeria's National Development Plan 2021-2025 envisages investments totalling $840 billion, of which 86% is expected to come from the private sector.
In the next three decades, the global population will swell by 2 billion people; 1 billion of those will come from Africa, which now has the world's fastest growing working-age population. "Africa has the potential to become the factory of the world," he said.
FAO launches $138 million plan to avert hunger crisis in Horn of Africa
More than $138 million is needed to assist rural communities affected by extended drought in the Horn of Africa, the UN Food and Agriculture Organization (FAO) said on Monday, launching a comprehensive response plan for the region.
A third consecutive year of poor rains is posing a major threat to food security in countries already facing natural resource limitations and conflict, the COVID-19 pandemic, and locust invasions during 2020-21.
FAO fears that a large-scale hunger crisis could break out if food-producing rural communities do not receive adequate assistance timed to the needs of the upcoming agricultural seasons. 
Millions at risk
The bulk of the funding under the FAO Horn of Africa Drought Response Plan, $130 million, is urgently needed by the end of February, to provide critical assistance to highly-vulnerable communities in the three most impacted countries: Ethiopia, Kenya and Somalia
Projections indicate that some 25.3 million people will face "high acute food insecurity" by the middle of the year.
Should the scenario materialize, FAO said it would place the Horn of Africa among the world's largest-scale food crises.
Now is the time
"We know from experience that supporting agriculture at moments like this is hugely impactful – that when we act fast and at the right moment to get water, seeds, animal feed, veterinary care, and much needed cash to at-risk rural families, then hunger catastrophes can be averted," said Rein Paulsen, the agency's Director of Emergencies and Resilience. 
"Well, the right moment is now. We urgently need to support pastoralists and farms in the Horn, immediately, because the cycle of the seasons waits for no one."  
Mr. Paulsen warned that the clock is already ticking as the lean season, which just started, has been marked by limited grazing opportunities for pastoralist families whose livestock will need nutritional and veterinary support.
Meanwhile, families who rely on producing crops will need seeds and other supplies in time for the Gu planting season that begins in March.
Water and seeds
The FAO plan targets 1.5 million of the most at-risk rural populations in Ethiopia, Kenya and Somalia.
For pastoralist families, support will include providing animal feed and nutritional supplements, as well as mobile veterinary health clinics, to keep their livestock healthy and producing milk; transporting water to 10,000 litre collapsible water reservoirs set up in remote areas, and upgrading existing wells to run on solar power.
Crop-reliant families will receive seeds of drought-tolerant early-maturing varieties of sorghum, maize, cowpea and mung bean, and nutrient-dense vegetables. The UN agency also aims to arrange for pre-planting land-ploughing services and access to irrigation, as well as training on good agricultural practices.
Extra income
Cash for work programmes would allow able-bodied households to earn extra income by helping to rehabilitate irrigation canals, boreholes or other agricultural infrastructure.
Those not able to work due to health or other reasons will receive "unconditional infusions of cash". FAO said that providing rural families with extra disposable income gives them the means to buy food at market while they wait for their harvests to come in.
In Somalia, the FAO plan calls for the provision of boats, equipment and training to help coastal communities who do not typically fish, to secure a new and much-needed source of nutrition, building on existing programmes to promote the diversification of livelihoods in the country. 
FAO said if fully funded, the plan would allow for the production of up to 90 million litres of milk and up to 40,000 tonnes of staple food crops in the first part of 2022, putting over one million highly food insecure people on a safe footing, for at least six months.