Filippo Grandi: Ending statelessness 'a matter of political will'
The UN High Commissioner for Refugees has called on world leaders to take bold and swift action to eradicate statelessness by 2024.
Marking the sixth anniversary of the #IBelong Campaign, aimed at ending statelessness by 2024, High Commissioner Filippo Grandi urged redoubling of efforts to "resolve this affront to humanity in the 21st century."
The need is all the more pressing in the midst of the coronavirus pandemic, which is worsening the plight of millions of stateless people around the world, he warned.
"The COVID-19 pandemic has shown more than ever the need for inclusion and the urgency to resolve statelessness. A pandemic doesn't discriminate between citizens and non-citizens. It is not in any state's, society's or community's interest for people to be left stateless and living on the margins of society," said Mr. Grandi.
Though global data is hard to obtain as stateless populations are not always accounted for or included in national censuses, there could be about 4.2 million stateless, in 76 countries according to the UN refugee agency, UNHCR. The actual number is believed, however, to be substantially higher.
'Easily resolvable and preventable'
Statelessness is an easily resolvable and preventable issue, said the High Commissioner, explaining that it is "a matter of political will to change a person's status and life, yet the consequences of inaction especially during the middle of a pandemic can be life-threatening."
"To protect and save lives, we urge governments to resolve statelessness and make sure that no one is left behind," he added.
Launched in November 2014, the #IBelong Campaign aims to end statelessness within ten years, by identifying and protecting stateless people, resolving existing situations of statelessness and preventing the emergence of new cases.
The Campaign is also directly linked to target 9 of Sustainable Development Goal 16 (SDG16), to provide legal identity for all, including birth registration, by 2030.
'Extremely vulnerable'
Statelessness is an easily resolvable and preventable issue – a matter of political will to change a person's status and life – High Commissioner Grandi
While significant progress has been made in reducing statelessness worldwide since the launch of the Campaign in November 2014, the pandemic has now exacerbated many of the difficulties and injustices that stateless people face.
Lacking important legal rights and often unable to access essential services, many stateless people are politically and economically marginalized, discriminated against and vulnerable to exploitation and abuse. In many countries, stateless people, including stateless refugees, live in sub-standard and inadequate sanitary conditions which can increase the risk of disease.
"Without citizenship, many stateless people do not have access to or are not included in essential public health services and social safety nets. They have been left extremely vulnerable in the face of this pandemic," said Mr. Grandi.
Some countries have, however, shown leadership by including stateless people in their response to COVID-19, ensuring they have access to testing and treatment, food, clothing and masks. Some governments have made birth registration and other forms of civil documentation an essential service, maintaining operations despite the pandemic, helping to prevent new cases of statelessness arising.
Russia responsible for Navalny poisoning, rights experts say
Russia is responsible for the poisoning and attempted killing of jailed opposition figure Alexei Navalny, two independent UN rights experts said on Monday, issuing an "open call" for an international investigation into the incident.
Special Rapporteurs Agnès Callamard and Irene Khan believe the politician was poisoned to send a "clear, sinister warning" to anyone wanting to criticize the Government.
Mr. Navalny fell violently ill on a domestic flight from Siberia to Moscow last August. He was later flown to Germany where toxicology reports determined he had been poisoned with Novichok, a Soviet-era nerve agent. On returning to Moscow last month, he was imprisoned for violating a sentence for alleged embezzlement.
"It is our conclusion that Russia is responsible for the attempted arbitrary killing of Mr. Navalny", said Ms. Callamard, UN Special Rapporteur on extrajudicial, summary or arbitrary executions, speaking during a press conference in Geneva.
Part of a larger trend
The independent experts were appointed by the UN Human Rights Council and are not UN staff nor are they paid by the Orgnaization.
They conducted a four-month investigation into the Navalny case and wrote to the Russian authorities last December but never received a response. Their letter was made public on Monday, in line with Council provisions.
They said only Russia is known to have developed, stored and used Novichok. A novel version was used against Mr. Navalny, suggesting further development of the toxin. It was also "very unlikely" that non-State actors would have the capacity to develop or use the nerve agent, or that private buyers would have the expertise to properly handle it.
"It is also the findings of our work that the poisoning and attempted killing of Mr. Navalny, along with the lack of investigation and the denying narratives, are part of a larger trend, ongoing over several decades, of arbitrary killings and attempted killings, including through poisoning, by the Russian authorities of journalists, critics and dissidents and are therefore consistent with an overall pattern of modus operandi", Ms. Callamard added.
Sowing fear in opponents
Mr. Navalny has long been a staunch critic of the Kremlin who repeatedly denounced corruption, said Ms. Khan, the UN Special Rapporteur on the promotion and protection of the right to freedom of opinion and expression.
He had suffered two previous chemical attacks prior to the Novichok poisoning, as well as physical attacks, threats, harassment, surveillance and criminal sanctions.
"The motive of the poisoning, preceded by a long history of attacks, harassment and trumped up charges, was both to violate the human rights of an individual but also to knock out a political opponent", she said.
"And we believe that there might be a broader purpose to the poisoning. Novichok was chosen precisely to cause fear. And we believe that the poisoning of Mr. Navalny might have been carried out deliberately to send a clear, sinister warning that this would be the fate of anyone else who might criticize and oppose the Government."
US report on Kashoggi killing 'important'
The independent experts also welcomed a United States report on the October 2018 killing of Saudi journalist Jamal Kashoggi, which was issued on Friday.
The report found Crown Prince Mohammed bin Salman complicit in the murder of Mr. Kashoggi, a US permanent resident, at the Saudi consulate in Istanbul, Turkey.
The Biden administration said it will impose visa bans against some 76 Saudi individuals in response.
"The fact that the report named the quasi head of a State, Mohammed bin Salman, as being responsible for the operation that killed Mr. Jamal Kashoggi is an important demonstration as well on the part of the United States to be transparent", said Ms. Callamard, who has long called for an investigation.
However, she was disappointed that the report contains "nothing new" factually, as it only provides an analysis of circumstantial evidence, and that the US authorities have not so far announced any action regarding liability and responsibility on the part of the Crown Prince.
"It is extremely, in my view, problematic if not dangerous to acknowledge someone's capability and then to tell that someone 'But we won't do anything. Please proceed as if we had said nothing'", she said, referring to President Joseph Biden's campaign promise to protect press freedom.
Elaborating further, Ms. Khan reported that only 12 per cent of journalist killings are investigated and prosecuted.
"I am pleased that the report has been published but very disappointed, very disappointed indeed, that on the issue of accountability, the US has not seen fit to take stronger action at this stage," she said.
Pandemic pushing people 'even further behind'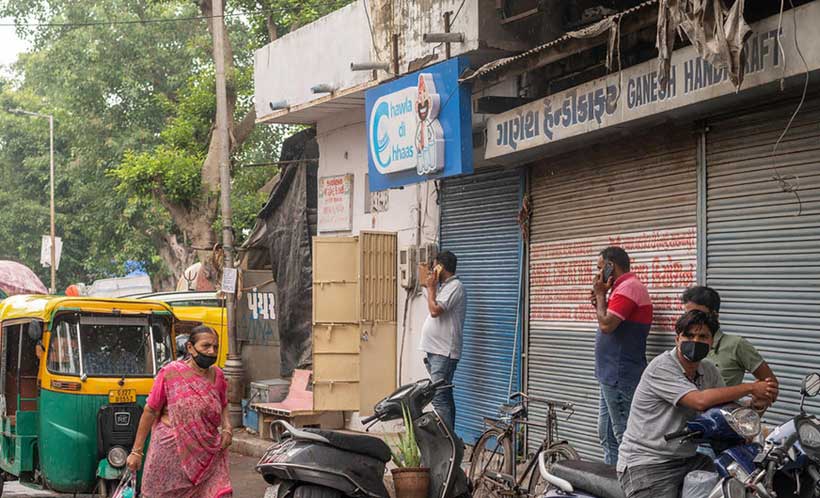 As the COVID-19 pandemic gathers pace, people worldwide are "being left behind – or pushed even further behind", the UN High Commissioner for Human Rights warned on Friday.
Delivering a global update to the Human Rights Council, Michelle Bachelet said people everywhere were being excluded from not only development, but also opportunities.
At the same time, civil society activists were being denied the right to voice opposition to government.
"This makes us all weaker", she told the virtual meeting. "It heightens grievances that are destabilizing. It means we miss perspectives and expertise that could inform and strengthen our initiatives. It shields corruption and abuses, by silencing feedback."
Engage the public
While acknowledging the major health and financial challenges facing governments in the pandemic, the rights chief underlined that "a country's people are its leader's finest and most important resource" and must be involved in policy making.
"Participation is a right – and it is also a means that ensures better, more effective policy," she said. "To help heal harms, bridge deep fractures, and lead change that meets expectations, every society, and every leader, needs to engage the public's participation, fully and meaningfully."
The High Commissioner's speech addressed human rights issues in some 50 countries.
Improve social protection
She welcomed the cessation of hostilities in the Nagorno-Karabakh conflict zone, announced in November by the leaders of Azerbaijan, Armenia and the Russian Federation, and called for investigations into all alleged violations that occurred during fighting there.
Moving to Asia and the Pacific, Ms. Bachelet encouraged governments to improve social protection systems as the pandemic has shown their value. On average, countries devote less than two per cent of GDP to social protection, compared with the global average of 11 per cent, she said.
The UN rights chief addressed the "serious concentration" in civic space across Southeast Asia, including what she described as "the alarming situation" in Myanmar, where the military seized power at the beginning of the month.
Turning to India, she said ongoing protests by thousands of farmers in India highlight the importance of having laws and policies based on consultations with concerned parties.
"Charges of sedition against journalists and activists for reporting or commenting on the protests, and attempts to curb freedom of expression on social media, are disturbing departures from essential human rights principles", she added.
Tackle remaining issues
In the Americas, Ms. Bachelet welcomed "broad new measures" to tackle structural inequalities and racism in the United States, which include action to redress racially discriminatory federal housing policies.
"We also welcome new steps to end several migration policies that violated the human rights of migrants and refugees, including executive orders to end the family separation policy. I encourage further measures to tackle remaining issues, such as the massive detention of migrants, through the implementation of alternatives to detention", she added.
A decade on from the "Arab Spring", many countries in the Middle East and North Africa continue to suffer very serious inequalities, as repressive policies have been strengthened in some cases.
"Despite these setbacks, I remain optimistic that justice and human rights can be realized across the Middle East and North Africa – and that progress in this direction will ensure deep and lasting progress for development and peace," Ms. Bachelet said.
Syria's 'grim anniversary'
Next month will mark 10 years since the start of the Syrian crisis, which the High Commissioner called a "grim anniversary". She expressed hope that the Constitutional Committee will realize "tangible progress" and that the international community will work to bridge divides while also putting the needs of Syrians first.
Ms. Bachelet underscored that humanitarians and human rights workers must have immediate access to the Tigray region of Ethiopia, where government and regional forces have been clashing since November. She said credible investigations into allegations of violations such as mass killings, extrajudicial executions and other attacks on civilians are critical.
The human rights chief warned that the conflict in Tigray, coupled with rising insecurity in other parts of Ethiopia, could have serious impact on regional stability and human rights, underlining the need for a peaceful solution.
UN Security Council demands COVID-19 vaccine ceasefires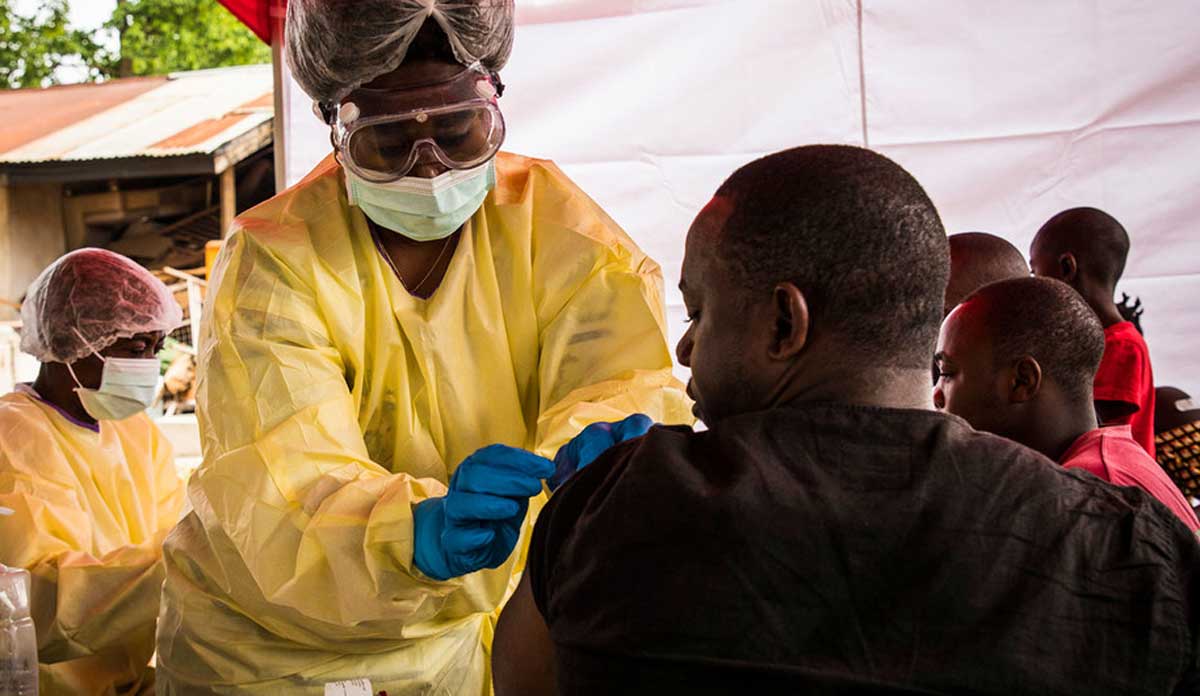 The UN Security Council on Friday unanimously passed a resolution calling on all Member States to support a "sustained humanitarian pause" to local conflicts, in order to allow for COVID-19 vaccinations. Briefing journalists afterwards, World Health Organization (WHO) chief Tedros Adhanom Ghebreyesus argued that more could be done.
While welcoming the historic resolution and upholding the importance of vaccine equity, he said that "concrete steps should be taken" to waive intellectual property rights to increase vaccine production "and get rid of this virus as soon as possible".
"The virus has taken the whole world hostage", Tedros said. "The UN Security Council can do it, if there is political will".
The Council resolution calls for review of specific cases raised by the UN, where access to vaccinations is being hampered and to "consider what further measures may be necessary to ensure such impediments are removed and hostilities paused."
Vaccine deliveries
Tedros noted that Côte d'Ivoire had received its first doses of the COVID-19 vaccine with more to be shipped to other countries in the days and weeks ahead – with the goal of getting vaccination underway in all countries within the first 100 days of the year.
Crediting the UN-led vaccine initiative COVAX, he said that fragile progress has been made, but that vaccine supplies and distributions must be accelerated.
However, he warned against bilateral deals with manufacturers producing vaccines that COVAX is counting on.
"I understand full well that all governments have an obligation to protect their own people. But the best way to do that is by suppressing the virus everywhere at the same time", underscored the WHO chief.
"Now is the time to use every tool to scale up production, including licensing and technology transfer, and where necessary, intellectual property waivers. If not now, then when?", he added.
Yemen: 'Opportunity for peace'
In a bid for more funding, the WHO chief said that Yemen remained the world's largest humanitarian crisis, with more than 20 million people desperately needing assistance. Some five million are at risk of famine, while half a million children under-five risk death without urgent treatment and the continuing spectre of COVID-19.
This current crisis comes at a time, after years of conflict, when there is now a real opportunity for peace in Yemen. We have to act on it", he said, urging donors to generously support the 2021 Response Plan for $3.85 billion during a High-Level Pledging Event next Monday.
Strategic Preparedness 
Meanwhile, on Wednesday, WHO officially launched its Strategic Preparedness and Response Plan (SPRP) for 2021.
It builds on achievements, focuses on new challenges, such as mitigating risks related to new variants, and considers the road towards the safe, equitable and effective delivery of diagnostics and vaccines as part of the overall strategy to successfully tackle the pandemic, according to the WHO chief.
"The 2021 SPRP outlines how WHO will support countries in meeting these objectives, and the resources we need to do it", he said.  
Proud son of Ethiopia
During a separate ceremony, Tedros said he was "deeply humbled" to receive the African Person of the Year award.
"I do not accept this award only on my own behalf, but on behalf of my colleagues at WHO, who work every day, sometimes in difficult and dangerous situations, to protect and promote the health of Africa's people, and the world's", he said.