In International relations, policy of appeasement is a tactic of diplomacy and it means when a state accepts some demands of the other aggressive state that are not to be accepted otherwise, provide them with concessions to pacify and to avoid the conflict through negotiations. Appeasement diplomacy surely has pros but after the failure of Munich Agreement in 1938, the cons of appeasement diplomacy have been increased than its pros. Appeasement diplomacy has strength to prevent any war but history shows us that appeasement diplomacy rarely does. It can be used to pacify the aggression of the other state but on the other hand it can give confidence and courage to other state to increase that aggression. As there is an old saying: "Give them an inch and they'll take a mile." Moreover, states can use this as a tactic to buy time as it would allow a state to prepare itself for war that is likely to be conducted in near future. At present, appeasement is considered as a sign of weakness of a state and other states termed it as cowardice act. When an aggressive state doesn't face any hurdle and restriction in its way, it continues to go in the same way and to maximize itself because it knows that there is no one out there who can challenge my actions. So, appeasement has both pros and cons and it depends on the angle we are observing an event with. For Example: Showing appeasement towards Germany and let it become so powerful was a big mistake by victorious power, according to some strategists. While on the other hand, some believes that it was a good tactic as it provided Britain a good amount of time to prepare itself completely for the war against Germany. Historically, appeasement is referred to the policy of Britain and France in 1930s when they allow Hitler to expand Germany's power and territory and they didn't keep check on Germany. Same thing they did to Japan and Italy. At that time, this policy was popular and looked like a practical one but now it is seen as a weakness in policy. Now, why it was so popular back then; there are several reasons for that. British People and PM Neville Chamberlain wanted to void another destructive and vicious war.
Historical Background:
Following the World War 1, Treaty of Versailles was signed in 1919 in Paris. According to Treaty of Versailles, Germany was the responsible for initiating the World War 1. Some very harsh treatment was given to Germany in the form of loss of territory, demilitarization, and paying the cost of World War 1. Germans resented against this Treaty of Versailles and this resentment and economic sufferings give rise to the ultra-nationalistic sentiments which led towards the dawn of Adolf Hitler and ultimately World War 2. It is important to discuss the terms of Treaty of Versailles in order to understand the appeasement diplomacy in inter war periods. Peace Negotiations were held in Paris and big four leaders from the winning western nations were present in the talks. These leaders include Woodrow Wilson, USA; David George, Great Britain; Georges Clemenceau, France; and Vittorio Orland, Italy. The defeated powers, i.e. Germany, Turkey, Bulgaria, and Austria-Hungary, were not representing themselves in the negotiations in Paris. Big Four had their objectives in the talks: Georges Clemenceau wanted to avoid France from going into another with Germany and also to protect it from any kind of attack from Germany. To refrain Germany from attacking again, he decided to minimize the strength of Germany and for this he demanded heavy repartitions from Germany as it would put Germany in economic crisis and Germany would only fight with the domestic problems. David George wished to see Germany as a trade partner of Britain. Vittorio Orland, on the other hand, wanted to increase the influence of Italy and to transform it into a big power. Woodrow Wilson of USA was against the territorial demands of Italy and he believed to make a new world order that would be in line with his Fourteen Points. But he seemed to be a very idealistic by other leaders as his points were not easy to convert them into policy. At last, under the Treaty of Versailles, Germany was forced by European powers to leave 10% of the territory. Germany was allowed to keep limited nave and army only. German now could not keep an air force. More importantly, Germany, under Article 231 of Treaty of Versailles also known as war guilt clause, was forced to accept the responsibility for initiating World War 1. On Germany side, Hitler had aims to make Germany great again and he wanted to make it a great power. He decided to attain this by destroying the Versailles settlements. He dreamed to build a strong army. He also wanted to regain the territories Germany lost in World War 1 which includes Polish Corridor, the Saar, Alsace-Lorraine that was given to France, and Schleswig. Other than that, he also had aims to gain territories from Poland and Czechoslovakia and wanted to annex Austria.
Phases of appeasement diplomacy:
This appeasement diplomacy can be divided into two phases. Firstly, from 1920s-1937, Britain and France wanted to avoid war at any cost. For this reason, they were accepting the breaches of Treaty of Versailles and they had sealed their lips against the aggressive acts of aggressive power. Examples are reoccupation of the Rhineland and rearmament of Manchuria, Germany and Abyssinia. Secondly, in 1937, when Chamberlain came in power, he actually gave much room to Hitler and he used the track negotiations instead of going towards war or using force.
In 1920s it all started and Britain tried to appease Hitler through Dawes and Young Plans. Locarno treaties were also signed to avoid conflicts; Locarno treaties were signed in 1925 and were actually seven agreements that were negotiated among Britain, Italy, Germany, France and Belgium. Then at Munich, appeasement was at its climax when France and Britain, to stay away from war, gave Germany a gift of Sudetenland and they also remained silent in Czechoslovakia case. Despite doing lot of efforts and giving concessions, this policy of appeasement appeared to be a failure.
Reasons for policy of appeasement:
Firstly, Britain and France had to face a lot of destruction during World War 1 and the next war was believed to be much destructive than before. Britain and France were facing economic crisis and they were not in a position to once again go into war and build their army. This opinion was basically build by the public opinion because people had not forgot the horror memories of World War 1 yet. So, Britain and France thought about accepting the demands of Hitler in order to avoid the Second World War. Secondly, Treaty of Versailles; it was a harsh treatment to Germany as Germany was declared as the reason of war and it had to bear the cost of world war and humiliations. For Britain, this treaty was some kind of injustice and ill treatment towards Germany. Britain showed sympathy towards Germany and Italy and that's why it gave room to Germany and accepted Hitler's demands so that it would improve their relations. Thirdly, failure of League of Nations; after WW1, League of Nations was established to maintain peace and stability in the world and to avoid another world war though League of Nations failed to do its job. So, Britain and France believed that we cannot solve disputed by use of force and negotiations are required there. They also wanted to enlighten Mussolini and Hitler so that they would respect and follow international law. For that they do direct negotiations with the leaders and let the Germans do what they wanted to do. Fourthly, fear of communism, communism ideology was started spreading in the world after WW1while western democratic countries were following the capitalism. At that time communism threat was much more dangerous than Hitler, according to some British Conservatives. Britain and France, being a capitalist country, wanted to use Germany and Italy to counter communism in the world. Germany and Italy could go in the camp of communism and to avoid that victorious powers tried their best to not to be strict towards Germany as it could become a buffer in front of communist expansion. Lastly, Britain wanted to let the economy of Germany grow so that it could use its huge market in future and that's also one of the reasons Britain was ready to accept the demands of Hitler. They thought that growth of Germany's economy would also decrease the internal violence of Germany. Other than that, Britain didn't want too harsh treatment with Germany as it France would be left alone on the continent. To put in another way, Britain was hesitant to see France dominating the European continent alone. So, Britain wanted to keep Germany capable and strong enough so that they could give challenge to France. Apart from that reasons, there was a feeling in the Britain military and politician's camp that Britain cannot go into a full-scale war and we don't have enough strength at that time to fight against 2 countries. Britain's navy that was considered as the strongest threw down their morale that defending Britain Empire against the simultaneous attacks of Japan, Germany and Italy would become far more difficult. France was weak at that time and didn't want to go in war and US was following the policy of Isolation. Britain PM Chamberlain believed that the longer the appeasement would last, the better it would be for Britain to stand up again.
The Dawes and Young Plan:
After World War I, the relations of Germany and Allies deteriorated due to issues of the reparations and refunding of debts. The victorious countries of the WWI demanded that Germany and its allies should repay the cost of the catastrophes of the conflict. In the Paris Peace Conference of 1919 the European countries and German failed to reach to a conclusion of the amount of payments due to which a Reparation Commission formed to bring a plan acceptable to all. The commission finalized a bill of $31.5 billion but later in 1923 German defaulted and their currency collapsed which standoff the repayments. The U.S was not interested in collecting money from the Germans but more interested in repayment of the $10 billion which U.S had paid during the war time to the Allied powers during war. However, the U.S rejected the call to cancel the debt of the Allies afterward in 1922 London made a statement that the U.K would seek wartime debt repayment from all the European countries equivalent to its U.S debts. In the same year the U.S made a commission to negotiate the debts repayments provided to 17 countries during the wartime.
In 1923 European countries formed a committee headed by Charles G. Dawes to review the situation of German reparations. The Dawes Plan proposed that initially the reparation payment would be reduced and with economic stability the amount would be increased to collect the full amount. The foreign banks will provide a $200 loan to German government while France and Belgium would reorganize the economic policies and evacuate Ruhr to stabilize the economic situation of the country. The U.S banks would provide ample amounts of money to Germans to pay the debts of France and U.K but in return these countries would use money to repay the debts of the U.S.
In 1929 another committee formed to settle the German reparation headed by Owen D. Young which proposed a reduction in the amount to $29 billion and will be paid within 58 years. The loans would float which ultimately led to the end of foreign troop's supervision in Germany however, the plan is also designed to smooth the way for the reparation payments. But after the great depression the loans to Germans dried up and their economy troubled. In 1931 all the countries paused the collection of debts due to economic depression. After the elections of the Roosevelt, U.K and France drew a link between the war debts and reparations and tried to cancel their debts of the U.S but the U.S did not accept and in 1933 European except Finland defaulted on loans of the U.S. An important effort was made by the U.S in the shape of Dawes and Young Plan, moreover, after rejection of the Treaty of Versailles and League of Nations by U.S, the Dawes and Young Plan played a pivotal role in reestablishing affairs with European countries.
Munich Agreement:
On September 30, 1938, the annexation of Sudetenland in western Czechoslovakia by Germany was permitted by Great Britain, France, and Italy. This settlement was known by the Munich Agreement. However, the events that led to the agreement are worth mentioning.
Soon after taking of Austria by Germany in 1938, Hitler was eager of taking over Sudetenland, where more than 50 percent of population was of German origin. Hitler discussed with his army head command Wilhelm Keitel about the political and military aspects of "Case Green," the code name for the predictable takeover of Sudetenland. As agreed, an out of the blue attack would have strong retaliation, hence the decision of diplomatic pressure along with the German political agitation going on in Czechoslovakia since 1933, will create ideal conditions for a military action.
Czechoslovakia was relying on French military assistance, with whom they had alliance along with Soviet Union. Soviet Union also offered their military assistance if the Great Britain and France come to Czechoslovakia's defense, however, their offer was largely ignored. Meanwhile war mongering speeches were at peak in Germany by Hitler, making war seem inevitable. Both UK and France were reluctant towards defending Czechoslovakia, however, they were anxious to avoid any military confrontation. French announced they were not obliged to go to war for Czechoslovakia under the Franco-Czechoslovak Treaty of alliance of 1924. Equally Britain announced they could not go to war in Czechoslovakia's defense if the population of Sudetenland were themselves in favor of Hitler.
Seeing no other option, British Prime Minister Neville Chamberlain insisted to Prague of territorial concessions to Germany of the Sudeten German areas from Czechoslovakia in hopes of avoiding war. Chamberlain insisted Hitler not to go to war and that he will try convincing his cabinet and the French to handover Sudeten German areas of Czechoslovakia to Germany, something which Hitler agreed upon. Though rejected by Prague in the beginning, however, they were forced to accept the condition. However, by September 22, Hitler's demand became harsher which was rejected by both French and the British, and war came closer than ever.
In hopes of avoiding war at the last hour, Chamberlain proposed a four-power conference, which was agreed by Hitler. Hitler, Chamberlain, Daladier, and Italian dictator Benito Mussolini met in Munich, where it was decided that the Germans would occupied the Sudetenland by October 10, and international commission would be set up to decide about what would happen to other disputed areas. Meanwhile, Czechoslovakia was informed either to submit to the proposal or resist it all alone, having no option, Czechoslovakia submitted to the proposal.
Chamberlain and Hitler also signed a mutual desire to resolve differences through consultation to assure peace before leaving Munich. Chamberlain was given a warm welcome by crowds for securing peace, however, Churchill was not happy about it, saying Chamberlain chose dishonor over war. The Munich Treaty became void after a year when Hitler annexed the remaining of Czechoslovakia and invaded Poland, which initiated the Second World War Even though the Munich Agreement gave some time for the Allies to increase their military preparedness; it did become a motto for its uselessness of appeasing expansionist totalitarian states.
Signs of Appeasement during Interwar periods:
Firstly, Britain did not take any action to have eyes on the German rearmament. Secondly, proper measures and action were not taken when Italy invaded Abyssinia. Apart from that, a naval agreement was also signed between Germany and Britain which was sign of acceptance for German naval rearmament. They signed this agreement and didn't include Italy and France in consultation. Thirdly, France remained reluctant to mobilize its troops even when Germany reoccupied the Rhineland in March 1936. Hitler played very cleverly and he had offered peace of 25 years to Britain which then became the reason that Britain didn't back France in most of the situations. Britain was hesitant to see France dominating the European continent alone. So, Britain wanted to keep Germany capable and strong enough so that it could give a challenge to France in the region. Moreover, in Spanish Civil War, Britain and France decided to stay away while Italy and Germany were helping Francisco Franco. Britain officially recognized the Italy's control of Abyssinia and in return they demanded Italy to bring back its troops that were assisting Francisco Franco in Spanish Civil War. Britain kept and fulfilled its promise while Mussolini failed to complete his side of work. Other than that, observing no strict action against Germany, Hitler went on to demand for Czechoslovakia. It was actually ineffective handling the events from Britain which gave Hitler a confidence to make such wishes. It was a greatest victory of Hitler when Chamberlain followed the appeasement on that issue. If we talk about Czechoslovakia then it was clear that Hitler was going to destroy Czechoslovakia because strategically it was an important location. By controlling the area of Czechoslovakia, Germany would dominate in the central Europe militarily and economically. Secondly, Czechoslovakia was made under the Treaty of Versailles and Hitler had many reservations to it which was also the reason for Hitler going towards Czechoslovakia. Nazi conducted huge protests in the Sudetenland giving the excuse of discrimination towards Sudeten Germans. Clashed started emerging between Germans and Czechs and French and Britain were afraid that it could lead us towards World War 2. To avoid this any length, they persuade Czech and put huge pressure on them to give concessions to Germany and Hitler. At last, it was agreed that Germany can take over Sudeten Germans. After this, Chamberlain had a talk with Hitler to give this offer and Hitler at first accepted it but then in the next meeting which was held at Godesberg he made more demands of taking more territories of Czechoslovakia and instant entrance of troops of Germany into the Sudetenland. Edvard Benes, the then president of Czechoslovakia, didn't agree to this demand and ordered for the mobilization of his army. Czechs were quite hopeful that they would defend the boundaries of Czechoslovakia with the help of USSR and France against the attacks of Germany and Austria and Hungary. Despite of all the negotiations and agreements, World War 2 broke out in 1939.
Did Appeasement diplomacy become the cause of World War 2?
The answer to this question varies for different historians. Some believed that it was appeasement diplomacy which deteriorated the situation and led us into World War 2. Appeasement policy also became one of the main reasons for the collapse of League of Nations because western democracies couldn't provide a solid and firm leadership to League of Nations. It also brought Germany, Japan and Italy close to each other and they form Berlin-Rome-Tokyo axis. The concept of balance of power in Europe got disturbed with the emergence of this new alliance. Britain intentions were also not very clear which gave Hitler a trust to attack Poland and with this attack, World War 2 began. To many historians, France and Britain should have stood like a wall in front of Hitler so that Germany could not become so strong. Appeasement diplomacy was encouraging Hitler to do more and go beyond the limits and it was actually appeasement which rose Hitler's prestige in the eyes of public. When Hitler saw no challenge and no restriction in front of him then he reached out to take huge risks. It could be possible that Hitler was not thinking of waging World War 2, it was the victory at Munich which pushed him to stake on war with Poland. Britain and France, at Munich, had given Hitler a clear idea that they would not go in war with Germany despite Germany is going for more and more. Many historians criticized Chamberlain for not supporting the Czechs at Munich because Poland was even much weaker than Czechoslovakia and Britain and France were not in a position to defend Poland. On the other hand, many defend Chamberlain by saying that what he did at Munich was just to buy time so that Britain would rearm itself for a fight against Hitler. If we see wisely, that actually happened and Britain got a year to rebuild its army for eventual fighting with Germany. John Charmley, a British Historian, wrote in his book about Chamberlain that realistically Chamberlain got stuck and he had no other option but to fulfill the demands of Hitler because there were no alternatives available at that time. Many even think that Chamberlain should be given credit for trying his best to prevent war.
Conclusion:
To conclude the whole discussion, it can be said that Britain adopted this appeasement diplomacy to prevent another full scale war against Germany but it proved to be a disaster for Britain. Hitler found a vacuum and he used it as an advantage and he continued to expand Germany more. We can say that Britain used this tactic to gain more time but had Britain stopped Germany at first place, there would have not been another disastrous and destructive war. Appeasement diplomacy, in the present times, is seemed to be a weaker point of any country and it should be used wisely after doing considerable amount of homework on it repercussions and consequences.
Bye Diego … (Geopolitics of Sports)
The news of Diego Maradona's death plunged the football world into grief and deprived football fans of the existence of a unique star. If we want to express this issue with the language of a geopolitician, it will be a different perception and analysis by others.
The geopolitical orientation of sport is one of the geopolitical tendencies with an artificial nature. Because sport acts as a source of power in the relationship between actors and shapes their strategies, and because this source of power has no geographical basis, when we want to discuss it in the form of geopolitics, it means a tendency with an artificial nature. The geopolitics of sport is thus conceptualized as the knowledge, acquisition, productivity, and preservation of sport as a (geographical) source of power in local, national, regional, and global relations. In other words, the use of sport and related issues as a new (geographical) source of power to achieve goals in local, national, regional and global relations is called the geopolitics of sport.
By that definition, Maradona was a (geographical) source of power for Argentina. The geographical source of power that since the game between Argentina and England with the goal later known as "Hand of God, the goal of the century" was able to provide a new and different representation of relations between the two countries after the defeat in the Falkland War for Argentina and turn a nation sadness into happiness.
Since then, Maradona has acted as a (geographical) source of power for his country and has been able to influence power relations in designing and representing his country's strategies. On the relations between Argentina and England; Traditional rival of Argentina-Brazil (Pele); In the internal relations of the country; Introducing his country by showing the Argentine flag and so on.
In general, it can be said that sometimes people with importance and position that they can gain in various fields of science, sports, art, etc. can become (geographical) sources of power and be effective in the relationship between actors and the design of strategies. Losing people like Maradona can deprive an actor from a valuable source of power.
Soft Power Policies of East Asian Titans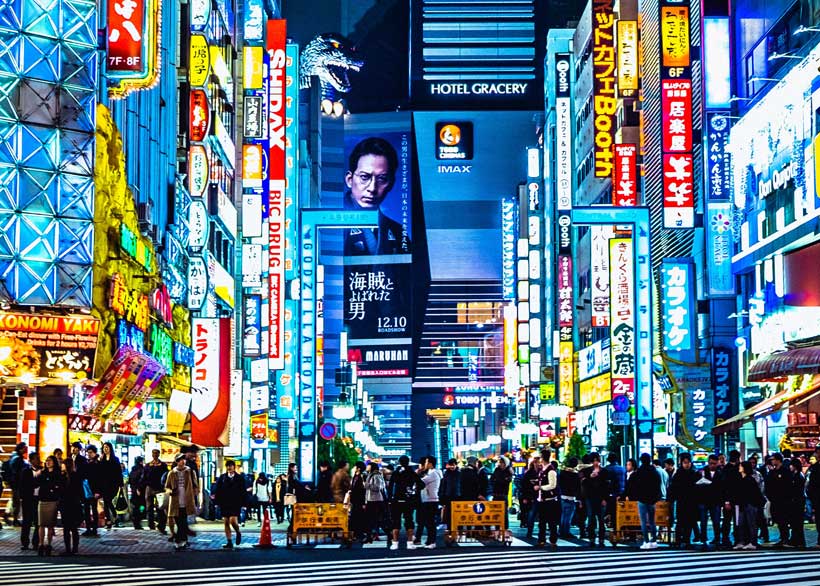 Soft Power is a widely discussed and equally disputed concept as various scholars have their personal interpretation upon the power of attraction.
Joseph Nye has associated soft power with i) culture, ii) political values, and iii) foreign policies of a country.
China, Japan, and (Republic of) Korea rank the highest in the list of Intangible Heritages indicating their rich cultural identity.
The cultural identity like Confucian values gets interwoven with political ideas of respect and help build working morality that influences their foreign policies.
Japanese Anime such as Doraemon and Pokémon are extremely famous and Korean K-Pop such as Gangnam Style became the most liked video on YouTube. TikTok has brought China into the race of audio-visual diplomacy.
National identity and political views are promoted through audio-visual instruments such as movies, paintings, songs while some of them are despised as political propaganda.
The countries which have higher Gross Domestic Product (GDP) Per Capita are accepted to have a good political structure and other countries are likely to endorse a similar system. The three countries have become the symbol of success while many developing countries get inspired to adopt their style to improve their present condition.
Foreign policies depend upon the economic capability of countries and their ability to engage through trade and aid.
Trade is conducted to benefit one's own country which may include importing unprocessed goods and exporting processed products like Japan import iron worth $7.18 billion and export cars and spare parts worth $139.3 billion.
Countries intend to import security instruments, basic goods like oil and gasoline while limiting luxury items by adding a large amount of taxes that shape foreign relations between countries.
The Asian Titans belong to the top ten product exporter as a result they get involved in nation branding and use corporate brands like Honda, Samsung, and Xiaomi to be perceived as a reliable household name.
The aid includes humanitarian aid, military aid, economic assistance, technical and vocational training which help in establishing bilateral relations and all three countries have become active in this genre.
There is an additional component for socialization such as gastrodiplomacy which remains very strong in East Asian Titans which is proven with their many Michelin 3-star Restaurants. The culinary diplomacy is also conducted between government to government level as hosting country invites foreign heads of states in banquets or provide scholarship for elite foreign students.
The events conducted around elites such as tours, banquets, scholarships would transform their social paradigm which may cause policy change leading to norms that would transform the foreign policy of a recipient country in favor of a host country.
The public simply looks at the ranks, scores, and formulate opinions about a country without looking at the bigger picture. This could be efficiently be studied by looking at a single chart.
China
Japan
South Korea
A. Senses as Soft Resources
i) Physical Diplomacy
a) Sports/Activity
Cuppings, Tai chi
Karate, Judo
Taekwondo
b) Olympics Medals
608 Rank:8
498 Rank:15
337 Rank:19
ii) Audio-visual diplomacy
a) Film Production (2018)
1082
Rank:2
613
Rank:3
454
Rank:5
b) Box Office Revenue
(2019)
$ 9.3 billion Rank:2
$2.4 billion Rank:3
$1.6 billion Rank:5
c) Additional Tools
Tiktok
Anime, Manga
K-pop
iii) Gastrodiplomacy
a) Popular Food
Noodles, Dumplings
Sushi, Wasabi
Gimbap, Kimchi
b) Michelin 3-star Restaurants (2017)
5
Rank:5
28
Rank:1
2
Rank:10
B. Resources and Tourism
a) World Heritage Sites
(2020)
55
Rank:1
23 Rank:12
14 Rank:21
b) Intangible Cultural Heritage
(2020)
40 Rank:1
21 Rank:2
20 Rank:3
c) WEF, Travel & Tourism Competitive (2019)
Score:4.9 Rank:13
Score:5.4 Rank:4
Score:4.8 Rank:16
d) Revenue by Tourism
(2018)
$32.617 billion
Rank:10
$34.054 billion Rank:9
$13.427 billion Rank:24
C. Nation Branding
a) Corporate Brands
Xiaomi, Alibaba
Toyota, Honda
Samsung, Hyundai
b) Products Exports (2018)
$2.59 trillion Rank:1
$713 billion Rank:4
$617 billion Rank:5
c) GDP Per Capita
(2018)
$9,771
Rank:78
$39,290
Rank:27
$31,363
Rank:34
D. Noble Prizes Laureates
(2019)
6
Rank:24
28
Rank:7
1
Rank:51
E.The Soft Power 30 (2019)
Score:51.25 Rank:27
Score:75.71 Rank:8
Score:63.00 Rank:19
The factors such as Noble Prize Laureates play a role in projecting Japan as a superior power but countries such as South Korea and China have risen to global prominence recently, this may have resulted in less money for research and development and caused fewer Noble Prize Laureates.
The rapid development of Asian countries has made it attractive and serves as the master of affective resources (culture richness, technology, competitive economy) while they suffer a bitter relationship with one another creating a space for western countries to enforce their normative resources (a third-party capability to arbitrate international dispute) to mitigate the crisis.
The Asian Titans have been growing their institutions to enhance their human resources to produce better publications that would further strengthen their strategic communication and media.
The soft power has helped generate a sense of national cohesion by protecting their ancient culture while promoting their vibrant economic growth. The countries intend to build a reliable economy and to be perceived as a trustworthy power.
Each Asian country has different objectives while promoting their culture. Japanese list of intangible heritage portrays its polytheistic tradition while China showcases itself as a culturally diverse country while it suffers accusation for human rights violations against minorities. Both China and Japan avoid its militaristic knowledge (the image coincide with hard power)even when they have a very interesting history with Martial Arts but South Korea seems to be enthusiastic to showcase its Ssireum(wrestling) and Taekkyeon (a traditional Korean Martial Arts) as intangible heritage.
Soft Power Policies of East Asian Titans maintain a variety within the unity. The region shares historic relations but still maintains its distinct identities creating an aesthetic composition for an external observer. The East Asian Titans are a unique case with tremendous soft power.
Rising Barriers to Indian Soft Power in Afghanistan
Over the course of last two decades, India has presented itself as a major player in Afghanistan in the realm of soft power. Through strategically investing in multi-sectorial social-economic activities, India has not just presented an alternative to the hard power tactics that Afghanistan has witnessed from Pakistan, it has also won the 'hearts and minds' with the ideas of nation building and cultural influence through art, culture, music, education opportunities and economic investments. This should conclude in the verdict that India holds a key position in any engagement that focuses on Afghanistan's future and that India can affect the course of developments keeping in view its own national interests. However, this seems far from reality as it can be argued that today India is being limited by the barriers to its soft power and thus, the fears of losing relevance in Afghanistan might be becoming a reality.
What is 'Soft power' and 'Hard power '?
Joseph Nye defines soft power as the ability to affect others to obtain the outcomes one wants through attraction rather than coercion or payment, and that a country's soft power rests on its resources – culture, political values and foreign policies. In contrast, hard power involves the 'ability to use the carrots and sticks of economic and military might to make others follow your will'. When we look at the Indian soft power context in Afghanistan, two contrasting phenomena can be observed at play today. On one hand, where India's soft power in Afghanistan is seen as paramount by most scholars and is expected to make India a major actor in the region and thus a participant in the ongoing Afghan peace process, India found itself somehow sidelined in a process where actors like Pakistan, China, and Turkey are playing a major role who base themselves on a foundation of hard power in Afghanistan.
India's Soft Power in Afghanistan
"Two international surveys in Afghanistan indicated that India is the most popular foreign country there- all of this without much Indian hard power on display", noted Rani Mullen in 2015. She highlights that India in 2012-13 allocated over 2000 study and training fellowships to Afghanistan, trained a generation of civil servants and potential key-makers and the fact that Hamid Karzai, former Afghanistan president studied in India undoubtedly enabled India to secure a close relationship with Afghanistan and an official strategic partnership, without having to flex a hard power muscle. Further taking in account the recent Indian record, it can be said that India has been a key development partner in Afghanistan, having achieved 400 projects in 34 provinces, built over 200 schools, sponsored thousands of scholarships and supplied wheat, medical facilities and more recently, COVID aid. The construction of Afghan parliament building and the Salma dam (also revered as Afghan-India Friendship Dam), stands testimony to the Indian support towards Afghanistan's development. It has often been highlighted that unlike other actors, India's endeavor to help Afghanistan has no other agenda than thestability and development of Afghanistan. However, today, India finds itself restricted in leveraging its soft power in Afghanistan, due to several reasons.
The 21st Century Race for Soft Power in Afghanistan
In sphere of aid and economic assistance, which Mullen notes is one of the key soft power tools, India has found a tough competitor in China, who has deep pockets and ambitions to overshadow Indian efforts. India and China both have major geopolitical interests in Afghanistan who see Afghanistan as the gateway to an oil and resource rich Central Asia and to European markets besides the factors related to own national security due to growing extremism in the region. Both nations are now pushing hard to be the bigger stakeholder in the infrastructure and development of Afghan economy. However, where India is finding it increasingly hard to have access to Afghanistan, and have also been 'Dropped' recently from Chabahar rail project (which India see as the connectivity link to Afghanistan) by Iran due to lack of active engagement from India, China has been successful in making inroads, exemplified in the recent project of 'Sino-Afghan Special Railway Transportation' which links Afghanistan to China, via Uzbekistan and Kazakhstan, thus, integrating Afghanistan into the USD 62 billion China-Pakistan Economic Corridor (CPEC).
Moving to the sphere of culture and media, India is now facing off against a rising Turkey. In his article in 2008, Shashi Tharoor had noted that the television mega-serial " Kyu ki Saas Bhi Kabhi Bahu Thi" had become India's biggest asset in Afghanistan where it was watched by 94 percent of Afghans. Today, this space is dominated by Turkish media. " Turkey's efforts in terms of humanitarian efforts and education across the Muslim world have contributed to its rising influence on a social and cultural level, namely the global success of its soap operas", notes Tanya Goudsouzian, a Canadian journalist covering Afghanistan for over 15 years. She emphasizes on the phenomenon that "War-weary Afghans have tuned in to Turkish dramas, which have proven to be culturally appropriate alternatives to Bollywood's song-and-dance escapism and Hollywood's 'America saves the world' propaganda." In other opinions too, Tukey enjoys an increasingly privileged position in Afghanistan society whose troops on the group as part of NATO forces have been seen in a different light than troops from other ­countries and have not been seen as foreign invaders. In sphere of education, Turkish education is again becoming popular among Afghan families. The ethnic linkages with minorities like Uzbek minority serves as an added advantage for deepening the ties. Further, a growing closeness with Pakistan, has helped Turkey to gain inroads and insights and thus become a major internal stakeholder in Afghanistan rather than just a friendly nation 1700 miles away.
What's Ahead?
It can be argued that gains from India's soft power in Afghanistan remains a case of unrealized potential due to the absence of credible hard power. Kabir Taneja, fellow at the Observer Research Foundation notes that India's position of goodwill in Afghanistan, gained due to a non-interventionist approach also limits India's aspirations of becoming a superpower, as there is little point to soft power if one cannot back it with hard power to protect their interests . In the era of peace process, Indian soft power is now pitted against the hard power elements of Pakistan which is pro-Taliban, and China, who uses soft power as a direct extension of its hard power, then there is Turkey, who might be on its way to replace India in the realm of media content through its rising popularity among the Muslim world. In this situation, Indian policymakers have their work cut-out which is to think about the relevance of Indian soft power without a support of hard power tools to decide both short-term and long-term plans in a post-withdrawal Afghanistan. It will be imperative to not only recalculate the tools used for deploying soft power, but also to figure out India's own rule in regional geopolitics if it wants to continue a soft power approach sans hard power credibility on ground.