Rethink Education to Prepare Developing Asia for the Future of Jobs and Skills
As technological change and automation increasingly disrupt many aspects of daily life, developing economies in Asia and the Pacific must rethink education and training to ensure students have the right skills for the jobs of the future, according to a new book published by the Asian Development Bank (ADB).
Anticipating and Preparing for Emerging Skills and Jobs examines the impacts on society, the economy, and the evolving world of work from phenomena including the emergence of new technology and globalization and their implications for education and training.
"Most education systems around the world were founded 100–150 years ago to meet the needs of the first and second industrial revolutions," said ADB Education Sector Group Chief Brajesh Panth, co-editor of the book. "Yet, they're facing serious challenges in meeting emerging labor market needs that relate to 21st century skills and the Fourth Industrial Revolution. While developing Asia has made remarkable progress in enhancing access to education, we must now rethink education itself to ensure learning for all so that students are able to absorb and apply the skills necessary to prosper in the 21st century."
To ensure that students are equipped with digital skills and soft skills, as well as others beyond reading, writing, and arithmetic, the book advocates a two-pronged strategy for developing countries to go "back to basics" to improve learning outcomes for all students while paving opportunities for leapfrogging.
The book outlines a series of recommendations, including that schools move away from classifying all learners into one category, and the customizing of education to meet the learning needs of all types of learners. Besides laying a solid foundation at school level to leapfrog industrialization, the book recommends that developing countries build high-quality universities to prepare graduates in key areas such as agricultural modernization, biotechnology, and digital skills—drawing lessons from the Republic of Korea, Singapore, and others that have become economic powerhouses by investing in human capital.
Also highlighted in the book is the vital role of technology in transforming future learning outcomes in ways ranging from adaptive learning programs to help students learn at their own pace through personalized learning, to continuous skills enhancement for teachers through online blended courses. Technology has enabled the surge in online learning for the estimated over 1.5 billion children who were out of school worldwide at the peak of the coronavirus disease (COVID-19) pandemic, according to UNESCO.
The publication is a collection of 40 articles contributed by eminent policymakers, practitioners, and researchers, and is co-edited by Rupert Maclean from the School of Education at RMIT University in Melbourne, Australia. It is the latest in the Springer Book Series Education in the Asia Pacific Region: Issues, Concerns and Prospects, first published in 2002.
Despite COVID-19 connectivity boost, world's poorest left far behind 
Some 2.9 billion people still have never used the internet, and 96 per cent live in developing countries, a new UN report has found. According to the International Telecommunication Union (ITU), the estimated number of people who have gone online this year actually went up, to 4.9 billion, partially because of a "COVID connectivity boost".  
This is good news for global development, but ITU said that people's ability to connect remains profoundly unequal – as many hundreds of millions might only go online infrequently, using shared devices or facing connection speeds that hamper their internet use.
"While almost two-thirds of the world's population is now online, there is a lot more to do to get everyone connected to the Internet," Houlin Zhao, ITU Secretary-General said.
"ITU will work with all parties to make sure that the building blocks are in place to connect the remaining 2.9 billion. We are determined to ensure no one will be left behind."
'Connectivity boost'
The UN agency's report found that the unusually sharp rise in the number of people online suggests that measures taken during the pandemic contributed to the "COVID connectivity boost."
There were an estimated 782 million additional people who went online since 2019, an increase of 17 per cent due to measures such as lockdowns, school closures and the need to access services like remote banking. 
Uneven growth
According to the document, users globally grew by more than 10 per cent in the first year of the COVID crisis, which was the largest annual increase in a decade. But it pointed out that growth has been uneven.
Internet access is often unaffordable in poorer nations and almost three-quarters of people have never been online in the 46 least-developed countries. 
A 'connectivity Grand Canyon'
Speaking in Geneva, Doreen Bogdan-Martin, Director of the ITU said: "The internet divide runs deep between developed and developing countries. Only a third of the population in Africa is using the internet.
"In Europe, the shares are almost 90 per cent, which is the gap between those two regions of almost 60 percentage points. And there is what the UN Secretary-General António Guterres, has called in his Common Agenda blueprint for the future, "a connectivity Grand Canyon".
'Digitally excluded'
The report found that younger people, men and urban dwellers are more likely to use the Internet than older adults, women and those in rural areas, with the gender gap more pronounced in developing nations.
Poverty, illiteracy, limited electricity access and a lack of digital skills continued to hinder "digitally excluded" communities, ITU noted. 
World Bank Group and Azerbaijan Sign Agreement to Strengthen Partnership
The Government of the Republic of Azerbaijan and the World Bank Group signed today an Agreement on Establishing and Operation of Offices in Azerbaijan.
The Agreement was signed by Minister of Finance Samir Sharifov, on behalf of the Republic of Azerbaijan, and World Bank Vice President for Europe and Central Asia Anna Bjerde, on behalf of the World Bank Group. Prime Minister of Azerbaijan Ali Asadov and Governor of the Central Bank of Azerbaijan Elman Rustamov also took part in the signing event.
The signing of the new Establishment Agreement will greatly facilitate the work of the World Bank Group in Azerbaijan, including administration of its offices in Baku, to support joint efforts to achieve a green and resilient recovery through sustainable, inclusive and equitable growth.
"Our partnership with the World Bank has seen Azerbaijan's incredible transition from a lower-income country to a donor of the International Development Association, the part of the World Bank Group that helps the world's poorest countries," said Ali Asadov, Prime Minister of Azerbaijan. "This agreement will help augment these achievements."
The World Bank has financed over 50 projects, with total commitments of $4.4 billion, spanning many national development priorities, including building human capital, strengthening access to infrastructure, public services and jobs, investing in agricultural competitiveness and rural development, and supporting the livelihoods of internally displaced persons.
"We look forward to continuing to grow and develop our collaboration with the Government of Azerbaijan and to bringing the best experience and expertise the World Bank can offer in support of Azerbaijan's 2030 vision and development goals," said Anna Bjerde, World Bank Vice President for Europe and Central Asia.
As the largest global development institution focused on the private sector in emerging markets, IFC, a member of the World Bank Group, has been supporting the private sector in Azerbaijan and has invested around $850 million in the country, including mobilization.
"A vibrant private sector is crucial for economic growth. The signing of this agreement with Azerbaijan comes at a time when the country is taking steps to have the private sector drive economic diversification. IFC is committed to continue supporting sustainable growth in Azerbaijan by helping mobilize the power of the private sector," said Wiebke Schloemer, IFC's Acting Vice President for Europe, Latin America, and the Caribbean.
2022 will mark the 30th anniversary of Azerbaijan's membership in the World Bank.
ILO launches new tool on social dialogue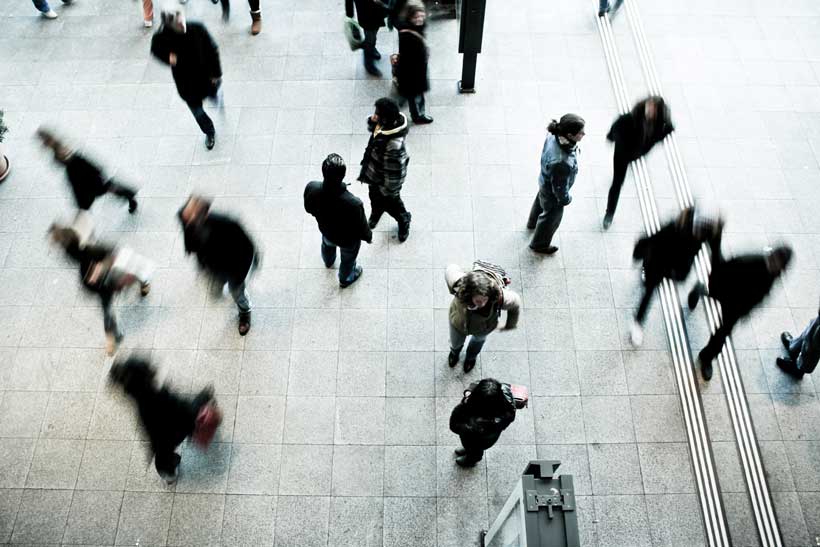 The ILO has launched a new tool to help its constituents enhance the effectiveness and inclusiveness of their national social dialogue institutions.

The tool was developed as part of the Plan of Action on social dialogue and tripartism (2019-2023) that was endorsed by the ILO Governing Body at its March 2019 session . The Plan also implements the resolution and conclusions on social dialogue of the International Labour Conference (ILC) held in June 2018 .

The self-assessment method for social dialogue institutions (SAM-SDI) guides the social dialogue actors – governments, employers' and workers' organizations – through a process that analyses the inclusiveness and effectiveness of their social dialogue institutions. Based on this analysis, they can devise and implement an action plan to increase the institution's impact on policy-making.

Social dialogue, based on respect for freedom of association and the right to effective collective bargaining, has a crucial role in designing policies to promote social justice and social and economic progress.

Social dialogue institutions have a key role to play in the achievement of the UN Sustainable Development Goals (SDGs), particularly SDG 16, which promotes peaceful and inclusive societies for sustainable development, access to justice for all and effective, accountable and inclusive institutions at all levels.

Social dialogue is also an essential component of SDG 8 , which promotes sustained, inclusive and sustainable economic growth, full and productive employment and decent work for all. It is also central to the achievement of SDG 5, on gender equality.

The SAM-SDI consists of six inter-linked steps. It is available online in English, French and Spanish, on a self-contained USB card and through an interactive e-Platform hosted by the ILO's International Training Centre.