The argument was about nothing really. I really cannot remember who started it first. It was between a girl, barely out of adolescence and her married boyfriend. Perhaps I told him that I did not think that my mother really loved or accepted the choices I made in my life and that I thought he could be supportive of me. Was he really listening? Girls need their mothers more than they need their fathers. Girls need devoted parents. All I could feel was emotional. He was cold and non-committal. I knew my place and he knew his. I wanted to scream at the top of my lungs was, 'Listen to me, please!' I already knew it would be ignored.
'We're not making love anymore?'
'So what? We can do other things. We are not in the primitive ages anymore. We can talk. You know what I want. I want a married life.'
'That's why I have a wife. I can talk to her.'
'This is not a relationship?'
'I know this is not a relationship.'
'All this talk is making me depressed.'
'Go home. Go home to your family, lady. Go home to your mother and your father.'
'Why do you want to hurt me?'
'This is the end of whatever dream you had.'
'Of course, I can see that. I can see it when you look at me. Please don't talk to me like this?'
'You want me to tell you that I need you. I don't need you. You don't need me as much as you think you do.'
,'I'm in pain. Can't you see that?'
'Yes, you're in pain. You are giving me a headache. Go away. Leave me alone and stop calling me. What if my wife picked up? What then? This is not love. When people treat each other this way. This, this is not love.'
'When you were young did you ever map your life out? Of who you were going to get married to? Your wife? Your life? Your children?'
'You'll grow up and then one day you'll wake up and I'll be the last thing you remember. The last thing on your mind. You will not have to put me on your itinerary. You won't have to make as if you cook and clean on my account.'
'We always fight. I realise that now.'
'Good. Then leave.'
'Please?'
'Go. Just go. In the end you'll see it is better that way.'
'Talk to me. Humour me. Tell me a story about a lost, frightened girl who comes to the big city with a myriad of dreams. In the end, none of her dreams comes true. She sleeps with men in hotels. She is hurt. Flesh is flesh. What happens to a lady and a man? Do they meet and always fall in love? What happens then is that nothing good comes from it? The man leaves and she does not have any self-worth.'
'You don't deserve this. The way I have treated you. Go out into the world. Make something of yourself. You are young. You are attractive. That is the dream world, the high art of the female outsider. I need to know that you are going to be fine about this.'
'You need to know that you are fine with the fact that you are ending my world as I know it.'
'Do you want to smoke?'
'I don't smoke. You know that.'
'You need to relax. So this is the first time then for you.'
'Men have left me before. This is not the first time. You were not the first. You are going to make me cry. Maybe it is best if you don't say anything anymore.'
'Have a cigarette with me anyway.'
'Cigarettes make me cough. They taste terrible.'
'You never complained before. Now you are complaining.'
'Things were different before. By that, I mean I was going to see you again. I was happy that I was going to see you again. I would have done anything in the world for you, you know. I know how to love someone. Someone even like you. Someone powerful and insecure and full doubts and insecurities.'
'So you have discovered a man's secret at last. That we are much more vulnerable than a woman.'
'And no doubt I will keep discovering it over and over again. I really do not mind if you smoke that last cigarette now. Let me just find my shoes and the rest of my clothes. I'll go now.'
The world is not my home. Everything in this world seems to be a test or temporary. Fading out as the sunset at the end of the day or illuminating human flaws, truths that are eternal for us. We are indulgent creatures. We need trust. We need loyalty. We need kindness. We need family even though children can be selfish brats sometimes and husbands and wives and friends. We flirt. We flit. We make nests and then when they are empty there is a depression that never leaves us and that is why children come home for the holidays. The unseen is eternal. Ghost stories. Christmas. Fish. I have left childhood behind. They were gifts of great spiritual maturity.
The psychiatrist teaches me how to let go, surrender if you will but how does a person let go of the only world (childhood) that she (I) have ever known. All is gold. We speak about the feelings of being emotionally bankrupt. Unable to deal with the voices in unison in society that are blocking mine out. She says I also have to be heard. People have to listen to me too. Gone are the passages of contentment in books. I have no time to waste on something that I feel does not exist for me or for those who live in spiritual poverty. I have to learn how to love, how to marry but my parents were not good examples of this. I have to own this space, she says.
I am a dreamer. I am a dreamer who has goals, as I am sure Virginia Woolf had goals with the relationships she had, with her writing, with her diaries and letters, with her marriage. Perhaps I desire the same things she did. In her lifetime. In her world. Who made up the rules anyway? I had a bad past and then I think of Alice in her terrifying trippy wonderland. Woolf knew of gender betrayal, constructing sympathy for her characters in her novels. Her hair as fine as Whitman's blades of grass. Woolf's words come in waves. They cut me deep. Their serious depth, desolate isolation, rejection and suicidal despair is there for the world to see, to read.
As an adolescent, Woolf was already an intellectual. As an adolescent, I was already an intellectual. There was no psychoanalyst for her violent madness. Her outbursts. Sometimes I think I cannot walk down that road again. It is not a sunny road. It is not the road to Oz. There is a landmark exhilaration when dawn comes as if to say light beckons now, awake! With the light comes the awareness of a new day, vitality and energy for the nerves in your brain cells. Night comes with the same minutia. It is only now that the sun has faded away. The moon and the tapestry of stars is out.
Lovers embrace in dark bedrooms across the world but I am in mourning because I cannot be with that one man who changed my world, who changed my world with one caress. A precarious touch and instantly there was a change in my suffering and my head, my biology was wired differently. The lonely cannot exist. Spiritually they die. The identity is decaying as they speak, walk, and think, constructing sentences, a string of verbal and non-verbal communication. So what if I am a virgin again. Virgins thinks of sensuality and sexuality just as much as other people do but differently.
Sensuality becomes noble. Sexuality becomes an electric waiting game. Why are there all these games in this life, in this world? Sexuality is not something that is alien to the virgin. She reads about it. Sometimes when she reads about it, she will think of her infertility, her breasts, her shoulders, the nape of her neck. The physical parts of her body that are the most sensitive to touch. Sometimes when she reads about it, she will blush. The weather is comic. First, there is sun, and then it is as if rain clouds are gathering and then the sun comes out again. I think of the dark room. I think of the lovers and how I will never be a part of that world again.
It hurts too much to think, to breathe over what I have lost. What is a man? What is an older man? Grey hair at his temples. Wisdom beyond his years. Influence within his reach. Power. Powerful. Kings of their empires. Trophy wives at their sides or their best friends. Children. Children. Children. The children I will never have. What is love? Instead, I have research, my writing, and those are things that I am passionate about. I am a feminist but I am also a daughter who still a child. Wanting attention. Wanting approval. Wanting gifts. I need a change of suffering. World did you hear me? I need a change of suffering.
It is time women begin to listen to each other. It is time we all called each other feminists. It is a new word for me. Feminist. What does it mean? It has its own beauty. It has its own identity. The tragedy of the relationship that faltered is that it was both romantic and playful as it neared its end. The mood was spiritual and pensive. He was the land and I was the sea. My hands and feet were made of clay. Easily melted away by water. While his empires were made of (guess), steel girders planted into the ground, held down by gravity. He destroyed me. With every measure of success, that he acquires he lives on now in relative wealth. I live with my parents.
From here on out it, life is an unknown destination. From here on out life is unpredictable. I am 35 going on 40. Silence is wonderful when all you hear is birdsong. Backyards have their own wisdom. Trees seem to fill that precious hour. Pour into your humanity. This, this is my tribe. Nature. Time is precious. So is life. They are sacred. I am an arrangement of combinations of particles, matter, opportunities, challenges, threads, cells and platelets that communicate with each other. Just as Virginia Woolf lined her pockets with stones and stepped into the River Ouse.
Just as she communicates to me from the world or the region that she is in now, the beautiful drowning visitor I communicate with the profound and the concrete. The lake's surface is built like concrete. Perfect for skating but the skin, the fabric of what she was wearing, her shiny forehead is down there somewhere. Winter in the end. It is always winter in the end that rises up to meet me. In my dreams, there is a remote area in Greenland. Like the end of winter, we do not always remember childhood. It gives itself to us in dreams after the innocence; the light goes out in the world of a child.
How we appear in our parents eyes, in the end does it matter? It only really matters if we are happy individuals who become happy adults instead of functioning in dysfunctional households. Women keep on meeting different men all the time, up close and personal. Women want intimacy. Men want sex. I loved that book. Instead, I gave it to him. A boy. A man. I cannot remember which posture his shoulders and his height was brought to my attention. Thinking that it would heal some part of me. The broken parts of me. Parts I had misplaced so deep that I hoped nobody could find them. I needed music and he was my source of everything.
Romanticism, pleasure, pain, intimacies and finding desolate landscape after desolate landscape but the truths that I found in the book was not the same for him as it was for me so I had to give up on him. He could not be my Leonard Woolf. It took me a long time to work him out of my system.
'Have you ever seen a man naked? You don't have any reason to be afraid. I am not going to hurt you.' He makes a ceremony out of everything. Lighting the candles, pouring the wine and giving me a glass of wine that I pretend to drink in tiny sips. Incense and scented candles are burning. I can even smell the scent of roses. Does every female writer ever have an experience of lesbian passion? Echoes in a wasteland. Images from a wilderness. The female writer is an intuitive. She is a catalyst.
I lay on the bed in sweltering Durban thinking, if only he knew. Would it matter? Would it make a difference? I knew why he wanted to see me. It was not for conversation. He meant to educate me. I had come such a long way. From Johannesburg to Durban for this. For this charade to play itself out. That I was innocent. That I was so delicate my bones could break. I would be staying a week in his flat. I knew we would not leave to see the sights. Durban had beaches and restaurants that served up spicy Indian cuisine. Of course, he was going to hurt me.
Of course, he was going to break my heart but there had been a line filled with monsters, beasts, and men, wolves, older men before him who had pressured me into doing something I did not want to do. Who had in the end made it out to be my idea? Then there was one man who wanted to photograph me, another who wanted to call me by another name. Probably the name of a lover who had left him or the other way around. I feel his mouth against mine, that slight pressure. His breath is warm. His mouth, his lips are dry. What was his name again? He did something important. He was on television. He made a lot of money. He was engaged. He had a son. So young. Youth wasted. I have always wanted the qualities of a young mother.
'Take your clothes off but do it slowly.' He said authoritatively.
'Why?' I asked shyly.
'You haven't done this before so I want it to be special for you. I want you to feel safe, comfortable. Aren't you happy with me? With everything that I've done for you today?' he whined. Yes, I could hear a whine in his voice. He was so close. We were too far into this game and so I had to go ahead with it. I had to go ahead with this snowball effect. He had paid for everything. Paid me to come here. Met me at the bus. Carried my suitcases.
We ate leftovers. Cold pizza. Yes, he had paid for this sexual transaction well in advance. I thought to myself. What was I supposed to say to that? He did take me to the beach. I was not hungry. I did not want anything to eat. I could see he was crestfallen by this. I knew instinctively that I had to make it up to him somehow but how, but why? I felt foolish for coming. He thought he knew my reasons for coming. That I was in love with him. He was the fool and not me. I could have laughed aloud but he had gone to all this trouble of making me feel safe and comfortable. Now I am home, 35, and over a decade later.
What brings me bliss is cooking? It is therapeutic. Life is made up of moments. Some happy. Some unpleasant that sound like Verdi, Chopin and Tchaikovsky. There is something special about behaving as if it is the end of the virgin's world. You become a woman. What does that mean exactly? I am seeing a new psychiatrist after my last nervous breakdown. The new pills seem to be helping me cope. It is funny how a psychiatric patient does not need or want sex. You seem to lose that impulse, and that sex drive. Where does it go? What happens to it? Is it numbed? There is shark-infested waters out there. There is evil and danger.
They are called men. The thirst for relationships has left me. Once again, I am an empty vessel.
'Mum, how are you?' I felt the coins in my jean jacket. I wanted home. I wanted mum.
'Fine. Why are you calling? Is something wrong?' I could hear the whine in her voice.
'No. Nothing.' I replied. I hummed.
'Your friend. Your girlfriend. Is she nice? Where are the both of you staying? Are you getting a lot of sun?' She seemed to perk up a bit.
'Everything is fine.' Why was I lying? Why did I run away from home again? Was it because of the complex and complicated relationship I had with my sad, elegant, longsuffering mother?
Why did I do this to her? My father had left us. He was there physically but he had left us to our own devices. Two women on their own. A single parent had to be both mother and father. I could blame the anorexia on him. The distant father who wanted a social life and a wife who could be an active participant in that world. He wanted someone who would attend functions on his arm, smiling and nodding her head, looking out for him. Two women on their own. My mother did not really understand mental illness. Then one day unexpectedly he returned. After a hospital stay.
We were father and daughter, hostile tributes aside that had to count for something. With my mother away in Johannesburg, my father and I confide in each other now. Frank talk exposing illness.
Everything else was forgotten. I look at my books. No one will ever know where it really came from. No one will know the man who really inspired me to the withering heights, who helped my gift along. One day as I have said before I will never have youth on my side. Youth is wasted on the young. Will this make me bitter or crazy down the line? I am already crazy. I am already too thin. The skin and bone of an anorexic woman have many ghost stories to tell. Skinny legs. The flesh of a bird. I feel it in my bones. I feel the lonely life of crazy in my bones. It was planted there somehow like a sonnet, keys to a post-apartheid future.
Psychoanalysis is filled with statements. Wrecks with gut symmetries. Frail beauty. Here humanity becomes relentless as they once did at the discovery of treasure after treasure in the wilderness of the rural countryside in another life. Writers are dreamers. Dreamers who plunge into all the universal symbolism has to offer. Expressions of suffering, heritage and knowledge.
Is writing a book like childbirth, a Darwinian experience, a sensorial experiment, an engagement? The problems with symbolism is that it gives us a sense of our own mortality. A sense of false hope. In a dream, we might come upon a cauldron of water. What does this mean?
The only thing that fits that kind of dream-reality in our existence is the warm sea, destination anywhere of the shoreline, the swimming pool or to go bathing in a river, wading into that weight of water. Once upon a time, we too were fish. Once upon a time, we too were intuitive children. Mushrooms are beautiful delicate things. The melons for this time of year are beautiful too. Food is too glorious for words. Food is like sex. We need it for our survival. If we do not have children to follow in our footsteps who will write history over repeatedly.
Light comes in waves. They come in their own time. Their own medium of survival therapy. Their own ceremony in the shadows. The real world, reality, sanity, normal is a trap. Light is made up of the angelic. It is made up of the otherworldliness against the common particles of this world. I have gone so high. I have crashed romantically trying to live with the decisions I have made. Atonement can be beautiful like videotape. There is no room for lies only a lighthouse, only fulfilment, only videotape. A man can have sexual fulfilment. For a woman fulfilment is mingled in her blood, if she can see her unborn children in her lover's eyes.
Had Virginia Woolf known love? Real love with Vita Sackville-West? What did she think of marriage? I write for women and I write for men. I am a feminist and a humanist but the question is can I be both. I have also known lesbian passion but it was never quite enough. It was driftwood. It was cats and dogs. It was a constellation. It was the red shred of a balloon in the hand of a screaming child. It was paste. It was a vital breathing lesson. It was gold and bright and illumined my world for a fraction. It was the investigation of a distillate. I feel a disembodiment when I talk about that time, feeling her fingers in mine, brushing her hair out of her face.
I feel that there are apparitions inside my head. They come with their own prepared speeches, airs and graces. These damned adventurers. Did Virginia Woolf write enough, too much, or too little? Would she have liked to have children, a child, and a son? What is so dead wrong with married life for me? Would I not grow if I had companionship, if I had love, if I had someone to take care of me? Someone to lean on. Sometimes I feel so cold. My nerves tingling in my hands as if in this universe there are other worlds out there that are magical, stranger than fiction, haiku, Mr Muirhead, famous people. Now I am older but am I wiser?
Ghosts. Ghosts. Ghosts. They all have their own stories to tell. What the hell? I kissed a girl, have slept with men. Have known love as Woolf's Orlando in my dreams and reality. There is this other feeling. I cling to things. To beautiful things. It is the feeling you get inside you heart as you find the words inside your head when you sing along to your favourite song on the radio. Who was she? Who was Virginia Woolf? Will the real Virginia Woolf please stand up? Will everyone who is anyone please stand up and give Virginia Woolf a standing ovation for making it so far, thus far? Was her life complete or incomplete?
The sea. Trough. Crest. Trough. Crest. The waves emit their own frequency. I have the season ticket for the swimming pool. There is two hardboiled eggs for everyone for breakfast. Toast galore. A wasteland of breakfasts in middle class homes. The accomplished man that I see in front of me does not care for me anymore in any way. I am the least of his worries. Now I must survive. My mother is no longer at the height of her awareness as a bride. She no longer has those virginal mental faculties within reach, that ego of an adolescent girl now that she has brought children into the world. I must swim. I must regain something that I have lost.
I must recover. I must evolve for a revolution from within to take place.
On watching David Mamet in an African context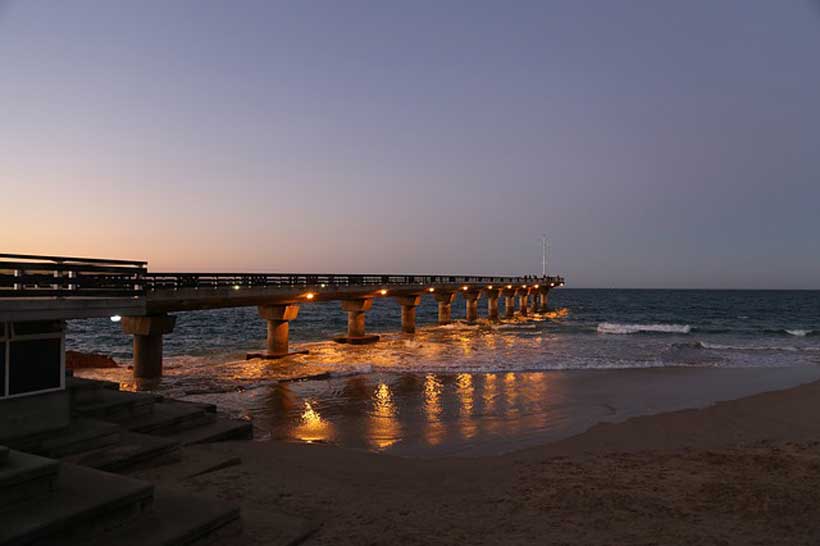 His boots made a squelching sound. In the whorl of her ear a squelching noise on the welcome home mat. The man was quick. The girl was slow. The woman was slow to speak. She was slow to communicate what she was thinking and feeling. The secret part of the actor was valid. Her fear, anxiety and chemistry becoming like the flapping wings of a Bach woman. After the interview came the hurricane. Late morning the man realizes his mistake. The woman remembers her parents' relationship from childhood. The man remembers how the young woman looked the day he married her. He remembers their courtship and the day they got married. How he squinted at her through the sunlight that fell upon her hair that day at the beach. He had gone fishing. Caught nothing.
He had left her alone to read a magazine on the beach. The town was near decay. It was a tourist destination for the mega rich. She will think one day (the girl inside of her) that she married the wrong one. The apparitions come at night. The snow in winter. David Mamet is a mega rich American writer and Republican intellectual. He has made it. Millions won't. Millions idolize him. Thousands want to be him. They want to live his life for him. They admire him for living so well. There is driftwood on the beach. The chips of wood are like a magnet almost as if they are chipping away something of life at the root heart of humanity. There is always a story to be told from life, from everything. Everyone has a story to tell. The girl sighs with a thousand other girls. Her soul is bitter. She has lost something. She feels she has lost everything because the guy has up and left her stranded with the baby. What is she thinking, what is she feeling? David Mamet is a well-known playwright. In a shining circle the bleak ones live in this world feeling nothing. Existing on the fringes of this life world. They wait in unison for the hereafter. I realize my mistake now. The young girl fell for the wrong guy. The twig sucks me in. The man walks in beauty. Wild geese are calling with a purpose. Music in Africa has its own language.
We are conditioned to think that nothing lasts forever in politics. The only thing that really lasts is a story. It has prophecy and legacy combined. Which one lasts longer? What of our playwrights and our songwriters? It is a summer evening. People are dancing in the street. The smell of barbecue is smoky. She looks at her face as she passes a shop window that is brightly lit up and doesn't recognize her own face. The wretched and forlorn look upon her face. The young girl smells of bloom ad smoke. She thought she would give it up for Lent. David Mamet is a world-famous director and writer who understands the nature of art and truth when it comes to telling and writing original stories. He started his own theatre company. He married an actress. Conquerors know of miracles. The house has a room that has been standing empty for years. The naming of parts comes with having a range of intelligence, scrutiny, wearing a sorrowful mask, understanding suffering. The woman has a slender body. The actress has a stunning face. The woman has a confession. There is a sharp intake of breath as the man's fist comes crashing down on the table. You cut your finger with a kitchen knife. Remember, the day you cut your finger with the kitchen knife. Or was it really your fingernail?
The director goes back and forth, back and forth cutting between the tension and the dialogue of the actors. He walks them through their paces. The actors take a well-deserved break. They talk and interact with each other. They smoke and laugh. The girl throughs her head back and sounds silly when she tries to put everyone else at ease when she is not with her own performance. There is some insecurity there. Some self-doubt. They run lines. The gravity of the thing comes into view. We all struggle. Don't we all, someone in the group says. There are confessions. Then there are more confessions with a trimmed and a manicured nail. I am getting old. I can feel it in my bones. The flesh of my flesh was very tender that day I cut my finger with the kitchen knife. I sliced it like a pear. Prizes make you happy and sad. Here is the ballad of a growing intimacy, a camaraderie amongst the actors in this theatre company. They mill around. No one wants to end the flow of the conversation. They want to work. They don't want to go home yet. It means sitting at home alone for some. It means a lonely night. The beauty of the dahlias is complicated. Will there be real flowers or plastic fruit on opening night on the table? My sister doesn't phone to talk to me.
When she does telephone, she speaks to my mother. I wish I was more real than having this kind of a fake personality. The actress is deciding whether to paint her toenails a fire engine red to stay in character. Pain helps you to grow. If you forsake pain, you also forsake growth. All of us should conquer something in life. Let us go into the wild that is calling. My life has always been on this path.
On the edge of uncertainty. My soul is gone to tell you the truth. It has lost a bit of its own mystery.
When I speak of David Mamet, I think that in the context of Africa that there is the worker Mamet in all of us. Whether it comes to the tradition of oral storytelling or not, the linear arrangement of the goal of the storyline or in the sheltered pose of the actor reading their lines from a script. The past slips out of its calling. Its shell of water. It passes away into nothingness. That means absolutely nothing and everything to me.
I feel it coming. I feel it coming on. Turning me around. This lonely night. Beyond the trees I feel the thaw.
Covid-19 and recovering from the first wave of the pandemic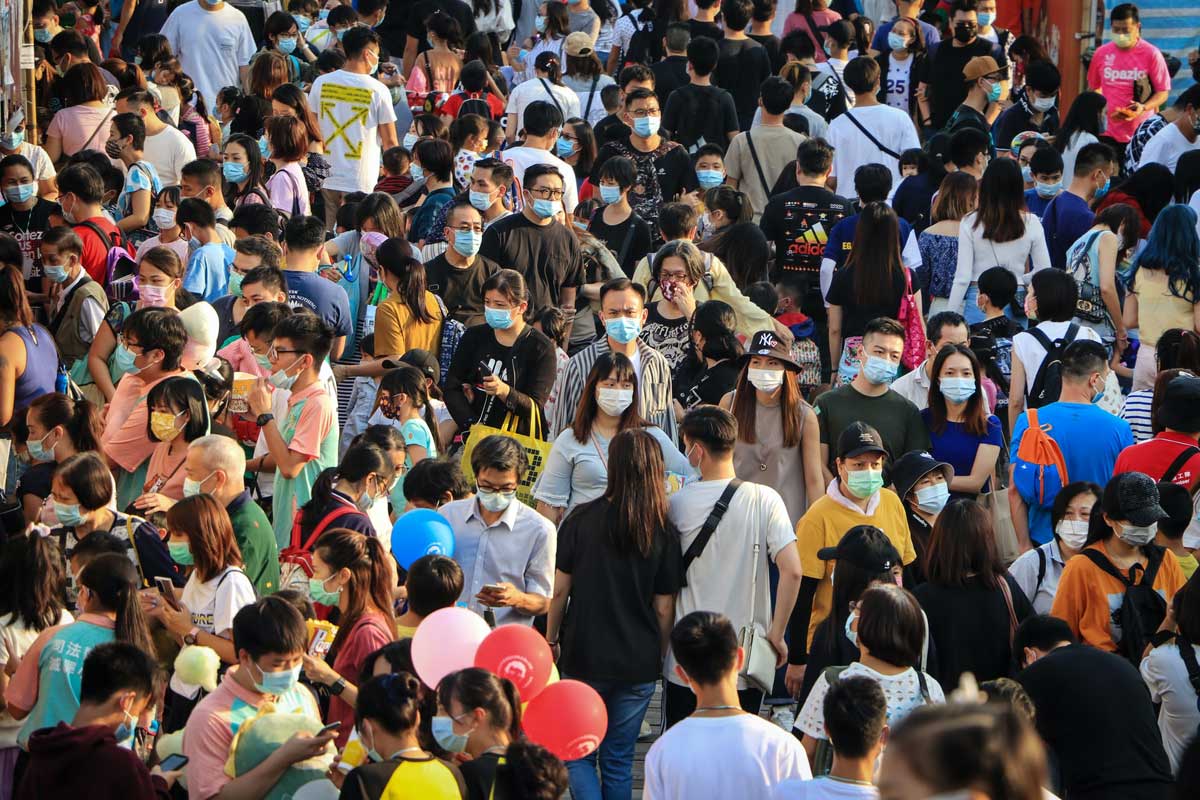 I always wanted to be an African writer living and working in Paris. Eating onion soup and fresh bread rolls at a café for lunch but mostly I am a woman reading, translating work through editing, writing and working in the macrocosm of the narrative that is modern day Africa. I am a woman who feels compelled to tell stories. It is a fundamental part of my day and one of the basics of my life. I want to be honest, but it hasn't brought me happiness all the way. I go outside and loneliness meets me there. It is too authentic for its own good. It smells like spirit and behaves like wild horses. I admit that I am like water. I am tired of braving hospital life after braving hospital life again. Swimming against the tide of the kindness of strangers. Those nurses and caregivers. Covid-19 there, there, there everywhere and then manifesting inside of me.
What to do with illness? The aberrations of mental illness and physical illness. What to speak of it and to whom? I drink coffee. Too much coffee. Underneath all that coffee is a field. A field of illness. Health is wealth. But I have realized this much too late. The pills glow at night and during the day I take them with gulps of water. My mind palace is awaiting harvest. Too divine. Every day is a day of hope and recovery and renewal. There was a man in the picture, but he is gone now. I thought a man was going to save me. But he didn't. Now he sits in a house, occupied with thought and calling. All I have ownership of is purpose. It is capable of many beauties. Many things. Once I was in love. Now I find territories to conquer and one of them happens to be life itself. I am a warrior with intent. I am happy, content and satisfied to be a puppet again engineered by the ways of a materialistic society. A puppet named outsider. I don't pay attention to my mother as often as I should have. I chide myself. I should have been more on her side, placated her more, laughed more with her then I wouldn't have been rejected by her I tell myself. Now that I am older, I don't know what truth is anymore. Most of the time life perplexes me. In all my life Rilke has been in my hands like summer. I dance towards battle.
There is certain kind of darkness visible in my nerves. I have known and lived alongside suffering emphasized by psychological insight. It has been majestic in the way that only inconsolable sorrow can be. I am too primitive for this world. I have known love but not enough of it to marry and be happy. My brother says there are married people who feel deeply unloved and who are unhappy. There began to be patterns in my life that marked me, and the world seemed to reject the sunlight inside of me, inside the ancestral worship, Christian psychiatrist of my head. On returning home I began to step out in faith. I watched Joyce Meyer. I wanted to be worthy. Even comets have the air of having a complex about them. Time has a refrain. It is leaving me and with its return come all the stars of the universe. I wanted to know more, do more, I wanted to know what my inheritance was. I remembered myself as a bone thin girl in my twenties wanting to be ambitious but already jaded of the people around me, in their spiritually diminishing crowds. Their mystery attracted me. Their personalities seemed to reject the introvert that I was. I always viewed it as a rejection of me. Rejection of self I suppose.
My mother's destructive self-sabotaging behavior milking my father's manic-depressive personality. My own dark struggle with mental illness defined who I was for much of my adult life. My middle sister made her escape to Europe, my paternal family into the church, establishing the bonds of close-knit nuclear family, religion and my maternal family into wealth and privilege. The quiet honey of money. Rich and thick. I found a spiritual habitat in writing poetry, cognitive behavioral therapy and stream of consciousness writing was unleashed. I found there that life shimmers in both joy and solace. I found the edge of the impossible in reasoning, balancing and prayer. We tend to find the human being in the minority, the lesser being in the outsider and locate glory in the majority. In the pages of my diary I find the destruction of the earth there, moral being. For as long as the man was in my life, he was wondrous, and I felt tethered and I discovered that the empirical nature of childhood functions as the creative's unweaving. When I wrote I felt bird flight in my veins, bird flight in Provincial Hospital, bird flight in my brainwaves, in the cavernous vibrations of my body and something was manifested.
It felt as if I was manifesting the exposed. The spiritual embodiment of the plains of the journeys we mature in confidence in, the districts of human nature, the rooftops of the birds and while society paints the iris, we contemplate the beauty in the world. On the wings of the unpeeled, the astonishing, the extraordinary the capable scientists flutter in the medical fraternity, on the cusp of innovation in pharma. I am left to glitter. Like an octopus I wade into the supreme self-correcting depths. There was an otherworldly renewal to my limbs when I recovered from the first wave of Covid-19 and life felt supernatural to me. Everything was faster, faster, faster and I began to live in a magical reality. Millions live life like this. On this precarious edge of the device of breathing with this kind of survival mechanism built into them. When you descend into illness you also descend into a kind of sustained despair that never leaves. That seems to float like the leaves, that has the hardy vertebrae of branches, the activity found in furious churning of the gulping mouth of a shaking fish. I never contemplated my own death in the hospital.
I never contemplated that life would go on, that I would recover, that I would write again. The day was filled with silence and longing in the ward filled with young women. Psychotic. Aggressive were words that were used. I had my period when I was admitted to the hospital. The depression I had when I got out of the hospital had the body length of an elephant. It curled up inside of me like a snake connected to my bones in the fetal position. My mother had a kind of tender fragility leaning towards sainthood when I came home. My father was sad. My brother did not pick up the phone when the hospital telephoned him to come and fetch me. I had been discharged. My mother told me he had feared the worst. I had to stay an extra day in the hospital. My mother explained they were not ready for me to come home yet. What did that mean, I wondered? I still don't know how I made it through that passage of time, fought my way through. All I know is I still need to heal. I still need to heal and that takes practice and getting used to, engaging, involving yourself in the pursuit of daily activities, not words.
Things are returning to normal. My brother wants to get away to Canada now. Even the holy is visible here in my childhood home. Incarnated here if it is possible to use a word like that. It feels as if some days there is an anointing on everything that I touch. The day is golden and bright with promise. You don't come all the way back from the experience of near death. I want you to remember that.
Mining and apartheid in South Africa are unfinished business
Corruption doesn't discriminate. No one is immune to it. Everyone is fair game whether you're connected to a high-ranking politician or a powerful family or working in local government or even an individual. Miners working under deplorable conditions is nothing new. Alan Paton wrote about that in, 'Cry the Beloved Country' and this engrossing book has now been around for decades. It is now part of school curriculums.
The mines in South Africa have been part of the fabric of the consciousness, the landscape of this country since the inner workings of apartheid were put into motion. Nothing has changed and yet it seems on the surface that everything has. You hear about these stories every day and you become so desensitised to it and at the end of the day you realise that there is nothing really that you can do constructively, except keep the faith that things will gradually move off by itself in the direction from the worst of conditions to the better.
Of course, my heart bleeds for them, those miners. They're only human. They have families, wives and children. But that's not the first thing people see when they open a newspaper in the morning with their coffee. To them, the miners, employment is employment is employment (they see it as nothing else) and that is why education is so important. Conditioning shouldn't be addressed or implemented as a 'just cause'.
The sensitive and emotionally mature amongst us will not shy away from issues of the day that have to be addressed, not just for the sake of addressing them. To change anything today is a revolutionary mission but it is one that begins with clarity of vision, equality, respect and recognition of communities at the grass roots level slipping into being. (I hope I have answered your question to the best of my ability. Please feel free to continue with this line of discussion).
No and I must say this with huge emphasis. Service delivery in the rural areas, the townships where unemployment is high, skills development is low, is non-existent and so nothing is forthcoming from the government of the day except it seems empty promises when local government elections roll around. There is crime, criminal syndicates operating in the major cities. Clean, running tap water, sanitation, waste removal and electricity should be high on the priority list because it concerns the poorest of the poor; the majority of the population is living in squalor, slums, raising their children, families literally on bread and water. What kind of society treats its most vulnerable citizens in such an unjust way? Children are raising children. Sisters and brothers are playing the role of the absent parent in their younger siblings' lives and that is the travesty, the legacy of HIV/AIDS has left behind in its wake.
Xenophobia is a large-scale diabolical injustice in South Africa. It is pure evil what humanity is capable of doing physically, emotionally and mentally to one another. It is unnatural and disturbing to see this level of poverty, crime and death in the aftermath of the 'Rainbow Nation' and 'African Renaissance'. People are selfish, self-absorbed and self-indulgent but what they don't realise is that the world doesn't owe them anything. We are so consumed by money, cars, employment, visions of glory and wealth and personal success. You must make your own way in this world even though mountains like punishment and stage fright are staring you down, at every turn, every corner with snake eyes.
The world we are living in today is a world filled with madness, wide-open despair and it is like a fire tugging at your heartstrings, the pathways of nerves that connect to your consciousness; the effects, the torment of depression and mental illness are everywhere to see. Its existence can no longer be furiously hidden away from view and denied. On the outside everything glitters but inside there is still urgency for freedom and a living, breathing self-awareness. I feel, for this nation.
I didn't deliberately set out to leave apartheid out or not write about it. In the end, it just happened that way. It wasn't a conscious decision. Only when I began this conversation with you, did I realise just how much of a role I played as a 'witness' to this/these heinous crime's committed, in the name of the law of the land of this country, at the time when apartheid was what people were thinking was triumphing over the weak, the infirm and the destitute at its peak.
Apartheid deserves a book all its own. One subject under the sun that I feel I will take on as I mature more and more as a writer. It will be challenging. There is so much rage, sorrow, a visceral disconnect between people who were the 'privileged minority' during apartheid and then there were the 'shamed majority' living stuck in the trenches of poverty and death. There are a lot of things, themes of the South Africa that I knew as a child that I left out of it (the poetry book Africa Where Art Thou), when I look back on the book in retrospect. Yes, you're right. So much more could have been said. Perhaps I should have spoken about it; the life experience of a majority living in a case of perpetual state of feeling anxious, humiliated to the core, self-conscious and apartheid closed in on me, every facet, aspect and abstract of my childhood, adolescence and youth. Not just me but an entire country. On the one hand it was flourishing and on the other it was a complete paradigm shift; in other words, infinite good on the one side versus resident evil. I did not want to state the negative, the negative, the negative repeatedly because it was omnipresent in every sphere, realm, empire, castle wall, ivory tower that apartheid was built on. If I had a book of hellish negatives (as a writer you can't work in that oppressive and claustrophobic realm, I mean, I can't deliver what I feel to be my very best work) how would people be drawn to it, was what I asked myself over and over again?
Thinking about it I am glad I did not pay any sort of 'homage' to apartheid in my first book. The market here (South Africa) is saturated with books on that subject. No one talks about Africa, the continent, the people, the inhabitants in a way that I feel I do in my first book. I'm happy with the book but can any writer or poet really say that they're completely happy or that they feel it's finished-ish? You always want to go back and change something and there is always something you're not happy with in the end, but in a way, it is also liberating to feel, speak, act, react towards the cause of justice and emancipation.