Violence and bullying affect one in three students, education experts warn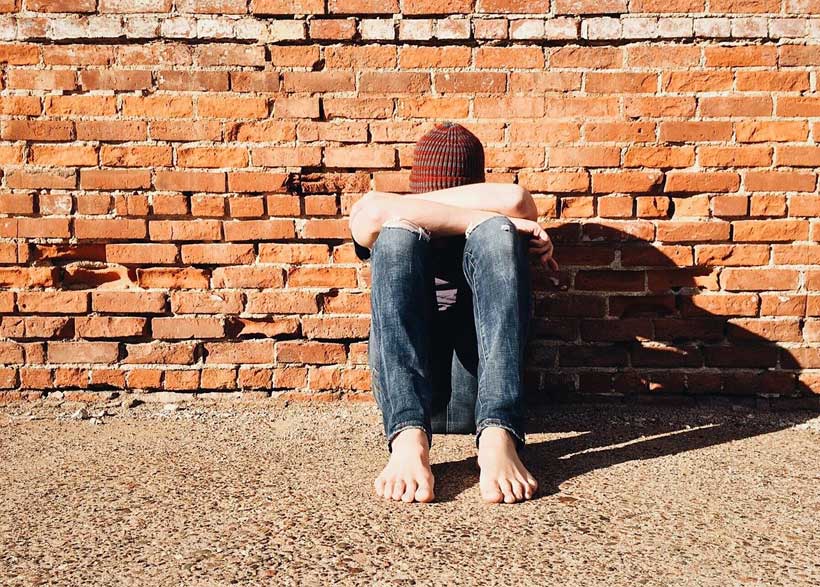 Children face violence and bullying at school all over the world, with one in every three students subject to attacks at least once a month and one in 10, a victim of cyberbullying, the UN said on Thursday.
The warning from UNESCO, the UN organization for education, science and culture, based on 2019 data, coincides with the first International Day against Violence and Bullying at School – Including Cyberbullying, on 5 November.
"Recent attacks on schools in Afghanistan, Burkina Faso, Cameroon and Pakistan, and the assassination of teacher Samuel Paty in France, sadly underscore the critical issue of protecting our schools from all forms of violence," said UNESCO Director-General Audrey Azoulay, in a statement.
'Neglected, minimised or ignored'
Tackling bullying is also key to the protection of students, Ms. Azoulay continued, describing it as a "blight" that was "neglected, minimized or ignored", even though it inflicted "physical and emotional suffering on millions of children around the world".
Given the scale of school violence and bullying highlighted in a 2019 report by UNESCO covering 144 countries, Ms. Azoulay insisted on the need to raise global awareness and put a stop to both problems.
"As students, parents, members of the educational community and ordinary citizens, we have all a part to play in stopping violence and bullying in schools", she maintained.
Outside chance
The consequences of bullying can have devastating consequences on academic achievement, school dropout, and physical and mental health, the UN education agency said in a statement.
It defined bullying as aggressive behaviour that involves unwanted, negative actions repeated over time and an imbalance of power or strength between the perpetrators and the victims.
"Children who are frequently bullied are nearly three times more likely to feel like an outsider at school and more than twice as likely to miss school as those who are not frequently bullied," UNESCO said. "They have worse educational outcomes than their peers and are also more likely to leave formal education after finishing secondary school."
Cyberbullying on the rise
Highlighting that cyberbullying is on the rise, the UN organization attributed this to the COVID-19 pandemic, as more students than ever were "living, learning and socializing online". This had led to an "unprecedented increase in screen time and the merging of online and offline worlds", heightening youngsters' vulnerability to bullying and cyberbullying.
While bullying is most often carried out by children's peers, in some cases teachers and other school staff are believed to be responsible. Corporal punishment is still permitted in schools in 67 countries, UNESCO noted.
Physical bullying is the most frequent type of bullying in many regions – with the exception of North America and Europe, where psychological bullying is most common.
Sexual bullying – including hostile sexual jokes, comments or gestures – is the second most common form of harassment at school in many regions.
Although school violence and bullying affect male and female students, physical bullying is more common among boys.
A person's physical appearance is the most common cause of bullying, students reported, followed by their race, nationality or skin colour.
Psychological abuse is more common among girls, UNESCO continued, after identifying "isolating, rejecting, ignoring, insults, spreading rumours, making up lies, name-calling, ridicule, humiliation and threats" as typical treatment.
Not a rite of passage
Dismissing the widely held belief that bullying is a rite of passage for youngsters and that little can be done to eradicate it, UNESCO insisted that dozens of countries had made great progress in addressing the problem.
A political desire for change was key, it noted, along with promoting a caring school environment, training for teachers and mechanisms to report bullying and support for affected students.
Confrontation between US and Chinese ships in South China Sea
A US Navy destroyer sailed near the disputed Paracel Islands in the South China Sea and sparked yet another confrontation between the US and China for the second day in a row, informs London's 'The Independent'.
The first confrontation occurred when the USS Milius guided-missile destroyer sailed near the group of islands.
Next day the ship was spotted again in the vicinity of the islands, as part of a "freedom of navigation operation" challenging requirements from China, Taiwan, and Vietnam, that require advance notification or permission before a military vessel can pass through.
China said that the US's actions violate its sovereignty and security and said its navy and air force had forced the American vessel away, something the US military has denied. Beijing also warned the US of "serious consequences".
The latest incident comes as tensions between the US and China have plumetted to new lows.
"The United States challenges excessive maritime claims around the world regardless of the identity of the claimant," said US 7th Fleet spokesman Luka Bakic.
China's Ministry of National Defense responded by accusing the US of "undermining the peace and stability of the South China Sea".
"The act of the US military seriously violated China's sovereignty and security, severely breached international laws, and is more ironclad evidence of the US pursuing navigation hegemony and militarizing the South China Sea," ministry spokesman Tan Kefei said.
He said China will take "all necessary measures" to ensure security, but did not elaborate further.
In recent years, China has become increasingly assertive in the region, prompting the US to push back.
The South China Sea is an important waterway for global trade, with around $5 trillion in trade passing through each year. Additionally, the area holds valuable fish stocks and undersea mineral resources.
Seymour Hersh: The cover-up
This is a new comment of American journalist Seymour Hersh: "It's been six weeks since I published a report, based on anonymous sourcing, naming President Joe Biden as the official who ordered the mysterious destruction last September of Nord Stream 2, a new $11-billion pipeline that was scheduled to double the volume of natural gas delivered from Russia to Germany.
The story gained traction in Germany and Western Europe, but was subject to a near media blackout in the US.
Two weeks ago, after a visit by German Chancellor Olaf Scholz to Washington, US and German intelligence agencies attempted to add to the blackout by feeding the New York Times and the German weekly Die Zeit false cover stories to counter the report that Biden and US operatives were responsible for the pipelines' destruction.
Press aides for the White House and Central Intelligence Agency have consistently denied that America was responsible for exploding the pipelines, and those pro forma denials were more than enough for the White House press corps.
There is no evidence that any reporter assigned there has yet to ask the White House press secretary whether Biden had done what any serious leader would do: formally "task" the American intelligence community to conduct a deep investigation, with all of its assets, and find out just who had done the deed in the Baltic Sea.
According to a source within the intelligence community, the president has not done so, nor will he. Why not? Because he knows the answer.
In early March, President Biden hosted German Chancellor Olaf Scholz in Washington. The trip included only two public events — a brief pro forma exchange of compliments between Biden and Scholz before the White House press corps, with no questions allowed; and a CNN interview with Scholz by Fareed Zakaria, who did not touch on the pipeline allegations.
The chancellor had flown to Washington with no members of the German press on board, no formal dinner scheduled, and the two world leaders were not slated to conduct a press conference, as routinely happens at such high-profile meetings. Instead, it was later reported that Biden and Scholz had an 80-minute meeting, with no aides present for much of the time.
There have been no statements or written understandings made public since then by either government, but I was told by someone with access to diplomatic intelligence that there was a discussion of the pipeline exposé and, as a result, certain elements in the Central Intelligence Agency were asked to prepare a cover story in collaboration with German intelligence that would provide the American and German press with an alternative version for the destruction of Nord Stream 2.
In the words of the intelligence community, the agency was "to pulse the system" in an effort to discount the claim that Biden had ordered the pipelines' destruction…" stresses Seymour Hersh.
ABC news: Xi signals strength in Russia-China alliance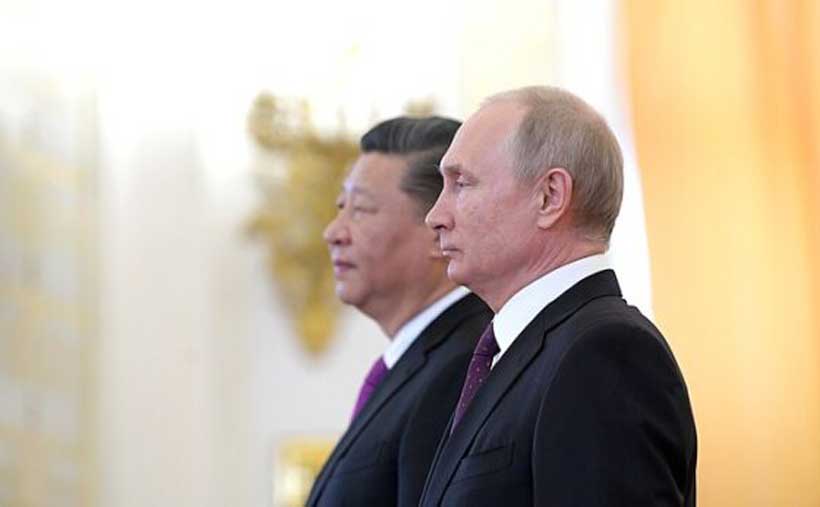 Chinese President Xi Jinping departed Moscow on Wednesday after two days of highly symbolic meetings with Russian President Vladimir Putin, in which the two presented a united front and an alternative vision for global leadership, notes ABCnews.
Despite statements saying that "China-Russia relations are not the kind of military-political alliance during the Cold War," China and Russia made clear they wanted to "advance the trend toward a multi-polar world."
"This highly publicized summit may reflect a shift towards a new and more active role for China, as it seizes the opportunity to convey diplomatic – and possibly tangible – support for Russia and any other state that wishes to defy the West," – Michael Butler, associate professor of political science at Clark University, told ABC News.
Joint animosity towards the U.S.-led world order has kept Russia and China close despite Putin's war in Ukraine and western sanctions against Russia has made China their biggest customer and economic lifeline.
Beijing increasingly sees Russia as necessary ally as China and United States continue to fallout over numerous fronts not limited to Taiwan and access to semiconductors. It was further exasperated by the spy balloon episode earlier this year.
Beijing had initially hoped that the spiraling tensions with the U.S. would abate in the wake of Xi's meeting with President Joe Biden in Bali last November, but as they continued to crater, Xi seems to have re-prioritized Russian relationship. He even aimed a rare direct slight at the United States earlier this month, blaming the Americans for "containment and suppression" as the reasons for China's economic challenges.
Xi highlighted on numerous occasions over the two days of meetings that Russia and China are each other's largest neighbors and that their partnership is "consistent with historical logic and a strategic choice of China."