The Future is Now, and it's Electric
Technology is advancing at a breakneck pace and while this is exciting for most, we do have a social responsibility to ensure that new developments do more good than harm. The automotive industry is one sector where change is happening rapidly, with future cars promising to be bigger, better and more beautiful than ever. And while in many cities owning a car is largely redundant as public transport is so reliable, there will still be times when you want the sense of freedom and control that owning your own vehicle brings. But, with global resources dwindling and many shoppers becoming more and more eco-conscious, will traditional automobiles as we know them, still have a place in society?
None of the carbon, all of the fun
Motor cars and powerplants have something in common in that they both rely on fossil fuels to generate electricity. But where many governments have taken a proactive approach to move towards more sustainable power generation methods for our homes, workplaces, and recreation, the automotive industry has been a little slow to make similar changes – until now. Naturally, nobody wants to drive a nuclear-powered car (at least we hope not), and solar or wind energy are not particularly reliable in smaller, mobile configurations.
We have had some success with storing kinetic energy through regenerative brakes, but generating electricity within our motor cars just doesn't make sense. Thus, engineers have skipped over this step completely, instead relying on external electric power, which is stored in onboard batteries and directed towards the motors that move the axles. The success of this technology has been astounding, not just in improving fuel economy, and thereby reducing the environmental impact of our vehicles, but the same technique can also be used to improve performance on already athletic motors.
However, hybrid technology was just the beginning, and now, more and more automakers are laying out their business roadmaps and making promises that they are going to produce more fully electric cars. Tesla is an excellent example of this practice, showing that performance and efficiency don't need to be mutually exclusive. Following suit, Lexus has announced that all of its future products will be electric vehicles (EVs). But it is not the only company to jump on the green bandwagon; BMW and Mercedes-Benz each have several models in the works set to challenge the market dominance of Tesla and Porsche.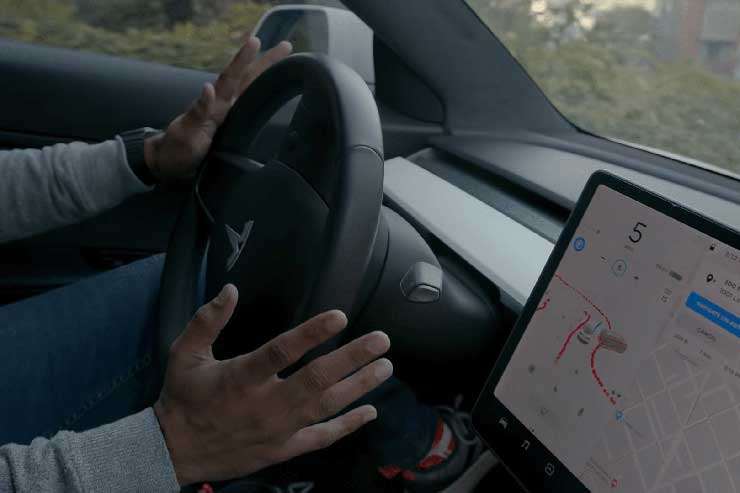 Who's driving you home tonight?
There is more to our daily drivers than just what goes under the hood. As engineers work to maximize mileage and minimize environmental impact, others are just as passionate about improving the safety and comfort of drivers and passengers alike.
Advanced driver-aids were seen as luxuries not too long ago, but now, every vehicle produced in the States needs to meet certain requirements, such as being equipped with a rearview camera. But most manufacturers go far beyond this, with features like blind-spot monitoring, rear cross-traffic alert, and lane keep assist coming standard on even the base model of many affordable nameplates.
However, automakers are always pushing the envelope, which is why we are seeing more new vehicles equipped with even fancier gadgets, like large infotainment screens, color head-up displays, and even autonomous driving systems. In most places, this is still a very novel technology that requires much caution and testing. But as time passes and we put more and more of our trust in the computers than seem to manage every aspect of our daily lives, it doesn't seem so unlikely that we will soon allow them to plan our routes and even drive us around town. Luckily, the advances in driver-assistance features are just as helpful to an artificial driver as a real one, so the two seemingly disparate systems actually work hand in hand to deliver a remarkably safe driving experience – at least in theory.
Commercial applications
It is not just commuter vehicles that have begun adopting this revolutionary technology en masse, though. We certainly couldn't simply replace the entire public transport system, but it is only natural that larger people haulers like buses and vans start moving in the direction of alternative fuels, too. Gasoline-powered buses are veritable factories of greenhouse gasses, but we overlook this because they do less harm than if each passenger were to drive their own car. But that does not mean there isn't room for improvement.
Electric buses are perhaps even more novel than personal cars, and only a few cities around the world have made any real effort to add them to their existing fleets. Most of these are in China, believe it or not, with only a few to be seen on the roads in the USA. However, some states like California are taking the matter more seriously. By 2029, every new bus purchased by the Golden State will need to produce zero carbon emissions.
A similar approach is likely to be adopted by those in the cargo-hauling sector. There are already several automakers getting in on the ground floor of what is bound to be a lucrative business. Daimler has a model set to go into production in 2021, the Freightliner eCascadia, while the Phoenix-based Nikola Motor Company is almost ready to launch the Nikola One and Nikola Two. Of course, Tesla doesn't plan to sit idly by and let others encroach on its territory. The Tesla Semi was originally set to debut in 2017, but several delays have plagued the project. Still, it will likely be the first electric freighter on our roads, with a late 2020 release planned.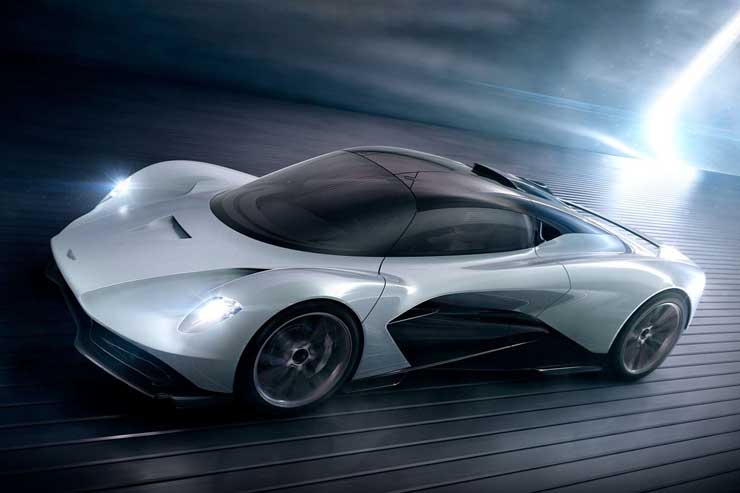 What to look forward to
New cars are being released every day, with even more planned for the coming years. Naturally, not all the information has been released for the latter, but here is a short list of some of the most exciting upcoming cars:
BMW X8
Mercedes-Benz EQS, EQE, and EQC
Mazda MX-30
Aston Martin Valhalla
GMC Hummer EV Pickup
Each of these vehicles will have at least a hybrid powertrain, like the Aston Martin's twin-turbo V6 engine rumored to make around 1,000 horsepower, or a fully electric setup like the Merc EQC, which relies on a pair of motors to develop in excess of 400 hp and 560 lb-ft of torque. This means that they will possess much better mileage than their predecessors, but you can also expect a much higher starting MSRP than a gas-fed variant. The Mercedes is planned to go on sale for around $67,900, while the Aston Martin will set you back in the region of $1,3 million.
Korea is putting innovation and technology at the centre of its clean energy transition
The successful implementation of the Korean government's Green New Deal will provide an opportunity to accelerate Korea's clean energy transition and place the country at the forefront of some of the energy industries of the future, according to a new policy review by the International Energy Agency.
Korea recently set a target of reaching carbon neutrality by 2050 to steer its energy sector away from today's dominance of fossil fuels and strong dependence on energy imports. To accelerate the transition to low-carbon energy, the government is committed to substantially increasing the share of renewable energy sources in the electricity supply, gradually phasing out coal, significantly improving energy efficiency and fostering the country's nascent hydrogen industry.
"Many of these measures will help Korea not only to advance its energy transition but also to improve its energy security – a high priority given the country's limited domestic energy production," said Dr Fatih Birol, the IEA Executive Director, who is launching the report today at an online event with Joo Young-joon, Deputy Minister at the Korean Ministry of Trade, Industry and Energy. "I welcome Korea's ambitious carbon-neutrality goal and the initial steps set out in its Green New Deal. The IEA is committed to supporting the government in these vital efforts."
In 2015, Korea became the first country in Northeast Asia to introduce a nationwide emissions trading system that sets a best practice example for other countries to follow. But more needs to be done to reduce the carbon intensity of Korea's energy supply, which is above the IEA average because of the high share of coal-fired power generation.
Plans by the government to close aging coal-fired plants reflect growing concerns among the population over climate change and local air pollution. The government can draw on this public support to swiftly introduce its planned environmentally friendly energy tax programme that will complement other policy measures, according to the IEA report.
Korea's private sector has a high capacity for technology innovation and its population has shown an almost unparalleled openness toward digitalisation. This closely links Korea's energy transition to efforts to spur investments in energy storage systems, smart grids and intelligent transport systems.
"Korea can draw on its technological expertise by addressing regulatory and institutional barriers in its energy markets and by fostering more active consumer engagement," Dr Birol said. "This can improve the way the energy markets operate, enhance competition and encourage the emergence of new business models."
The focus of Korea's energy transition must go beyond the power sector to target emissions from industry and transport, the IEA policy review says. The industrial sector is emissions-intensive and accounts for over half of Korea's final energy consumption despite the notable improvement in energy efficiency over the last decade. The IEA review welcomes the new policy emphasis on integrating individual energy efficiency measures as building blocks for smart energy industrial complexes. It will also be important to find a good balance between mandatory and voluntary measures to encourage further energy efficiency improvements in industry.
In the transport sector, Korea has well-established fuel economy standards for passenger vehicles, but progress is currently lagging behind government targets. The IEA applauds the government's plans to introduce fuel economy standards for heavy goods vehicles, which would put Korea at the forefront of global efforts.
Korea has set ambitious goals for the roll-out of electric mobility and also to establish itself as a leading exporter of hydrogen and fuel cell vehicles by 2040. Those targets and the commitment to research and innovation more broadly are commendable, but Korea also needs to reappraise the role public transport could play in the future, according to the report.
$600 Million ADB Loan to Expand Energy Access in Eastern Indonesia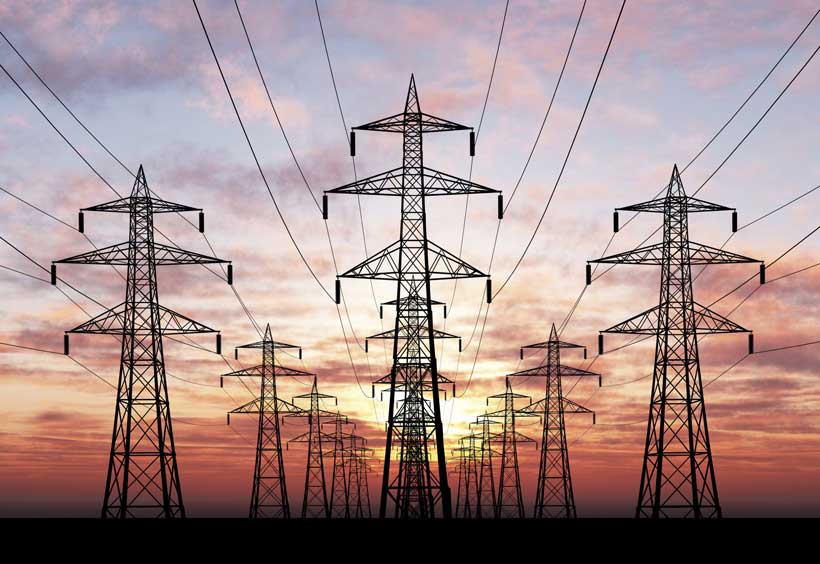 The Asian Development Bank (ADB) has approved a $600 million loan to help the State Electricity Corporation (PLN), Indonesia's state-owned power company, expand electricity access and promote renewable energy in eastern Indonesia. The program also includes two grants, at $3 million each, from the Japan Fund for Poverty Reduction and the Asia Clean Energy Fund.
The second phase of the Sustainable Energy Access in Eastern Indonesia–Electricity Grid Development Program supports efforts by PLN to expand electricity access and improve service reliability in nine provinces in the outer regions of Kalimantan, Maluku, and Papua. The first phase of the program began in 2017 and covered eight provinces in Sulawesi and Nusa Tenggara.
"The program will boost sustainable, equitable, and reliable access to electricity among the communities in remote eastern Indonesia, including through the use of solar and other renewable sources," said ADB Southeast Asia Energy Director Toru Kubo. "Reliable electricity is essential for people to access job opportunities, education, and health services, especially during the coronavirus disease (COVID-19) pandemic. The program will also support eastern Indonesia's economic recovery from the pandemic and contribute to equitable and resilient growth."
Indonesia's economy has doubled in size since 2000 and the national poverty rate declined to 9.7% in 2018 from 19.1% in 2000. Such gains are now threatened by the COVID-19 pandemic. ADB expects Indonesia's economy to contract by 1.0% in 2020, compared with a 5.0% expansion in 2019. To cushion the economic shock, the government has announced free electricity for 24 million poor households and a 50% discount for 7 million more households, which could reduce PLN's revenue and financing capacity.
The government has been pushing to develop the country's economic growth centers beyond Java, where more than half of the population live. Residents in eastern Indonesia currently have limited access to electricity, with up to 56% of households having inadequate or no electricity access in Papua and 28% in Maluku—much higher than the national average of 4%. The government has prioritized 433 villages currently without access to electricity, all of them located in the eastern provinces of Papua, West Papua, East Nusa Tenggara, and Maluku.
Expanded electrification in eastern Indonesia is a key part of the government's infrastructure investment plan, with the goal of electricity for all by 2024. The government plans to increase the share of renewable energy in the total energy mix to 23% by 2025, up from 13% in 2016. It also hopes to eliminate diesel use to the extent possible, a task most challenging in the remote eastern regions.
"The program will increase PLN's delivery of electricity powered by renewable energy to remote communities by six-fold and reduce indoor kerosene and wood consumption, which is expected to generate significant environmental and social benefits," said ADB Energy Specialist Diana Connett.
The first phase of the program in Sulawesi and Nusa Tenggara has proved successful. By the end of 2019, the number of new customers increased by 1.53 million, exceeding the program's target of 1.37 million. The second phase of the program aims to provide electricity to 1.55 million new customers by 2024 across the nine provinces.
The results-based loan to PLN, with a sovereign guarantee from the Government of Indonesia, will support the utility's efforts to install medium- and low-voltage power distribution infrastructure. It will also help PLN staff better manage assets and safely dispose of waste equipment, as well as improving procurement and payment systems.
The grant from the Asia Clean Energy Fund will help renewable energy plants apply advanced technologies to improve system design and maintenance. The Japan Fund for Poverty Reduction grant will support measures to install power connections for poor households and help PLN conduct a longitudinal social and gender impact assessment.
Other ADB energy initiatives include two ongoing private sector loans supporting wind and solar power generation in eastern Indonesia. They also include policy-based loans that, along with technical assistance, help strengthen sector governance and fiscal sustainability, boost private sector investment, and promote clean and efficient energy options.
IEA holds talks with China on a roadmap for reaching its 2060 carbon-neutrality goal
IEA Executive Director Dr Fatih Birol held a productive meeting on 19 November with Mr Huang Runqiu, Minister of Ecology and Environment of China to discuss how the IEA can support China achieve its energy and climate ambitions, including the goal of reaching carbon neutrality before 2060.
The IEA welcomes the opportunity to support China in its development of an ambitious and realistic roadmap and policies for achieving a peak in emissions before 2030 and carbon neutrality before 2060. The IEA input is expected to draw on its policy expertise on emissions trading system implementation and critical technologies such as renewables and carbon capture, utilisation and storage.
The Chinese government is currently developing its 14th Five Year Plan, which will shape its economic policies over the first half of the coming decade, which will be a critical period for global efforts to tackle climate change. The new Five Year Plan is set to strengthen previous policies to further reduce CO2 emissions in line with China's aim of achieving a peak in emissions before 2030. Measures are expected to include accelerating the implementation of a national emissions trading system, ramping up innovation in low-carbon technologies and increasing climate change capacity building.
At the bilateral meeting, Dr Birol underscored that a key challenge for China is to design a roadmap and energy policies that simultaneously put it on a path towards its carbon neutrality goal while also supporting the country's continued economic development. He noted that the 14th Five Year Plan will be very important not just for China, but also for the world.
Minister Huang highlighted President Xi Jinping of China's emphasis on the need for green, low-carbon industries, which he views as a necessary component of the high quality economic development that China is pursuing.
The IEA and the Chinese Ministry of Ecology and Environment signed their first Memorandum of Understing on Climate Change Cooperation on July 2018, laying solid foundations for future colloboration. Both organisations have agreed to continue under this framework and work on a wide-range of areas spanning energy development, clean energy transitions and climate change.