The Future is Now, and it's Electric
Technology is advancing at a breakneck pace and while this is exciting for most, we do have a social responsibility to ensure that new developments do more good than harm. The automotive industry is one sector where change is happening rapidly, with future cars promising to be bigger, better and more beautiful than ever. And while in many cities owning a car is largely redundant as public transport is so reliable, there will still be times when you want the sense of freedom and control that owning your own vehicle brings. But, with global resources dwindling and many shoppers becoming more and more eco-conscious, will traditional automobiles as we know them, still have a place in society?
None of the carbon, all of the fun
Motor cars and powerplants have something in common in that they both rely on fossil fuels to generate electricity. But where many governments have taken a proactive approach to move towards more sustainable power generation methods for our homes, workplaces, and recreation, the automotive industry has been a little slow to make similar changes – until now. Naturally, nobody wants to drive a nuclear-powered car (at least we hope not), and solar or wind energy are not particularly reliable in smaller, mobile configurations.
We have had some success with storing kinetic energy through regenerative brakes, but generating electricity within our motor cars just doesn't make sense. Thus, engineers have skipped over this step completely, instead relying on external electric power, which is stored in onboard batteries and directed towards the motors that move the axles. The success of this technology has been astounding, not just in improving fuel economy, and thereby reducing the environmental impact of our vehicles, but the same technique can also be used to improve performance on already athletic motors.
However, hybrid technology was just the beginning, and now, more and more automakers are laying out their business roadmaps and making promises that they are going to produce more fully electric cars. Tesla is an excellent example of this practice, showing that performance and efficiency don't need to be mutually exclusive. Following suit, Lexus has announced that all of its future products will be electric vehicles (EVs). But it is not the only company to jump on the green bandwagon; BMW and Mercedes-Benz each have several models in the works set to challenge the market dominance of Tesla and Porsche.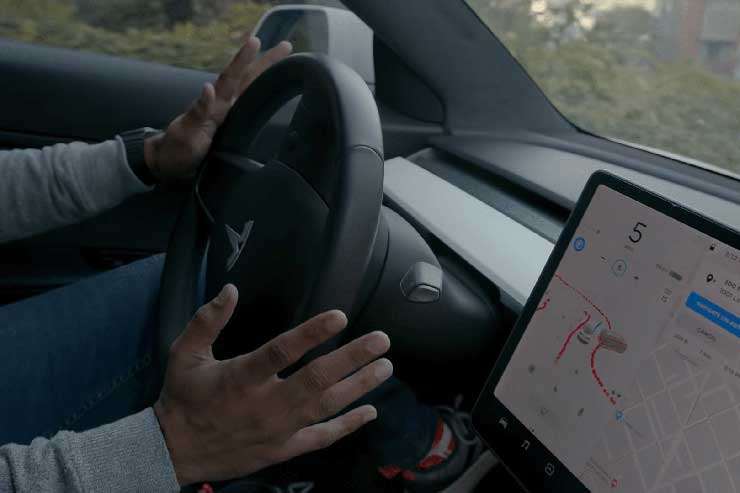 Who's driving you home tonight?
There is more to our daily drivers than just what goes under the hood. As engineers work to maximize mileage and minimize environmental impact, others are just as passionate about improving the safety and comfort of drivers and passengers alike.
Advanced driver-aids were seen as luxuries not too long ago, but now, every vehicle produced in the States needs to meet certain requirements, such as being equipped with a rearview camera. But most manufacturers go far beyond this, with features like blind-spot monitoring, rear cross-traffic alert, and lane keep assist coming standard on even the base model of many affordable nameplates.
However, automakers are always pushing the envelope, which is why we are seeing more new vehicles equipped with even fancier gadgets, like large infotainment screens, color head-up displays, and even autonomous driving systems. In most places, this is still a very novel technology that requires much caution and testing. But as time passes and we put more and more of our trust in the computers than seem to manage every aspect of our daily lives, it doesn't seem so unlikely that we will soon allow them to plan our routes and even drive us around town. Luckily, the advances in driver-assistance features are just as helpful to an artificial driver as a real one, so the two seemingly disparate systems actually work hand in hand to deliver a remarkably safe driving experience – at least in theory.
Commercial applications
It is not just commuter vehicles that have begun adopting this revolutionary technology en masse, though. We certainly couldn't simply replace the entire public transport system, but it is only natural that larger people haulers like buses and vans start moving in the direction of alternative fuels, too. Gasoline-powered buses are veritable factories of greenhouse gasses, but we overlook this because they do less harm than if each passenger were to drive their own car. But that does not mean there isn't room for improvement.
Electric buses are perhaps even more novel than personal cars, and only a few cities around the world have made any real effort to add them to their existing fleets. Most of these are in China, believe it or not, with only a few to be seen on the roads in the USA. However, some states like California are taking the matter more seriously. By 2029, every new bus purchased by the Golden State will need to produce zero carbon emissions.
A similar approach is likely to be adopted by those in the cargo-hauling sector. There are already several automakers getting in on the ground floor of what is bound to be a lucrative business. Daimler has a model set to go into production in 2021, the Freightliner eCascadia, while the Phoenix-based Nikola Motor Company is almost ready to launch the Nikola One and Nikola Two. Of course, Tesla doesn't plan to sit idly by and let others encroach on its territory. The Tesla Semi was originally set to debut in 2017, but several delays have plagued the project. Still, it will likely be the first electric freighter on our roads, with a late 2020 release planned.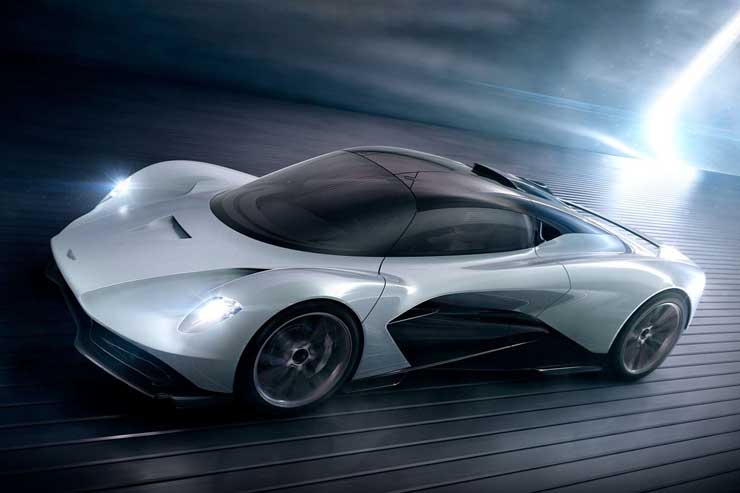 What to look forward to
New cars are being released every day, with even more planned for the coming years. Naturally, not all the information has been released for the latter, but here is a short list of some of the most exciting upcoming cars:
BMW X8
Mercedes-Benz EQS, EQE, and EQC
Mazda MX-30
Aston Martin Valhalla
GMC Hummer EV Pickup
Each of these vehicles will have at least a hybrid powertrain, like the Aston Martin's twin-turbo V6 engine rumored to make around 1,000 horsepower, or a fully electric setup like the Merc EQC, which relies on a pair of motors to develop in excess of 400 hp and 560 lb-ft of torque. This means that they will possess much better mileage than their predecessors, but you can also expect a much higher starting MSRP than a gas-fed variant. The Mercedes is planned to go on sale for around $67,900, while the Aston Martin will set you back in the region of $1,3 million.
Strength of IEA-ASEAN energy cooperation highlighted at Ministerial meeting
IEA Executive Director Fatih Birol spoke today to Energy Ministers from across Southeast Asia about the latest global and regional energy trends, pathways to net zero emissions and the importance of clean energy investment.
He was participating in the seventh annual dialogue between the IEA and Ministers from the Association of Southeast Asian Nations (ASEAN) – the economic bloc comprised of 10 Southeast Asian economies. The meeting was hosted via video link by Brunei Darussalam, which is chairing ASEAN's 39th annual Ministers on Energy Meeting (AMEM).
"The IEA remains firmly committed to assisting ASEAN and its member states in developing pathways towards net zero that respect their capacities and capabilities," Dr Birol told the Ministers. "One of the key messages from the IEA's Roadmap to Net Zero by 2050 Roadmap is that not all countries are starting the race to net zero from the same place. I have and will continue to underscore the importance of ensuring that a greater share of global clean energy investment is directed towards the emerging and developing economies including in Southeast Asia to unlock new economic growth possibilities and emissions reductions.''
This year's ministerial marks the tenth anniversary of IEA-ASEAN energy cooperation, which was established with a Memorandum of Understanding at the 2011 AMEM in Brunei's capital, Bandar Seri Begawan. The Ministers and Dr Birol welcomed the adoption of a Commemorative Statement on IEA-ASEAN Energy Cooperation.
The IEA has significantly scaled up its work with ASEAN and its Member States over the past six years. Indonesia and Thailand became IEA Association Countries in 2015, and Singapore did so the following year. In 2019, under Thailand's Chairmanship, the IEA was named a Strategic Partner of ASEAN.
The IEA is committed to continue working with ASEAN and its Member States on key energy priorities, including energy security, energy efficiency, clean energy, energy investments and decarbonisation.
"On this, the tenth anniversary of our collaboration, the IEA is more determined than ever to continue to work hand in hand with our partners in the region to help achieve your energy goals,'' Dr Birol said. "I very much look forward to the next ten years."

The ASEAN Chair in 2022 will be held by Cambodia.
Indonesia's First Pumped Storage Hydropower Plant to Support Energy Transition
The World Bank's Board of Executive Directors today approved a US$380 million loan to develop Indonesia's first pumped storage hydropower plant, aiming to improve power generation capacity during peak demand, while supporting the country's energy transition and decarbonization goals.
"The Indonesian government is committed to reduce greenhouse gas emissions through, among others, development of renewable energy, energy conservation, and use of clean energy technology. Emission reduction in the energy sector will be driven by new and renewable energy generation and application of energy efficiency," said Arifin Tasrif, Minister of Energy and Mineral Resources of the Republic of Indonesia.
Over 80 percent of the power generated for the Java-Bali grid, which supplies electricity to 70 percent of the country's population, comes from fossil fuels. A key measure to support Indonesia's decarbonization agenda is the development of energy storage to enable integration of renewable energy into the grid. Pumped storage hydropower plays a crucial role in this approach.
The financing will support the construction of the Upper Cisokan pumped storage hydropower plant, to be located between Jakarta and Bandung, with an expected capacity of 1,040 MW. The facility will have significant power generation capacity to meet peak demand, provide significant storage capacity to enable a larger penetration of renewable energies and, because of its close location to two large demand centers, will alleviate increasing transmission loads on the grid. As a result, a more environmentally friendly and reliable supply of electricity will benefit consumers in Java and Bali.
"We are excited about this project as it will be the first of its kind for Indonesia. It represents a turning point for Indonesia's decarbonization pathway. The World Bank will continue to support Indonesia in its efforts to achieve resilient, sustainable, and inclusive development that will benefit the people of Indonesia now and in the future," said Satu Kahkonen, World Bank Country Director for Indonesia and Timor-Leste.
Pumped storage hydropower makes use of two water reservoirs at different elevations. At times of low electricity demand or when there is abundant generation from clean power sources, such as solar energy, power from the grid is used to pump water to the upper reservoir. Power is generated during peak demand, usually evening hours, as water moves down to the lower reservoir using a turbine, when electricity generation costs are high.
The project will help enhance the system flexibility and efficiency in balancing supply and demand, and therefore improve the reliability and quality of electricity services in Java and Bali. It also aims to support the government to integrate variable renewable energy into the Java-Bali grid, and to do so in an environmentally and socially sustainable manner.
Iran determined to boost oil exports despite sanctions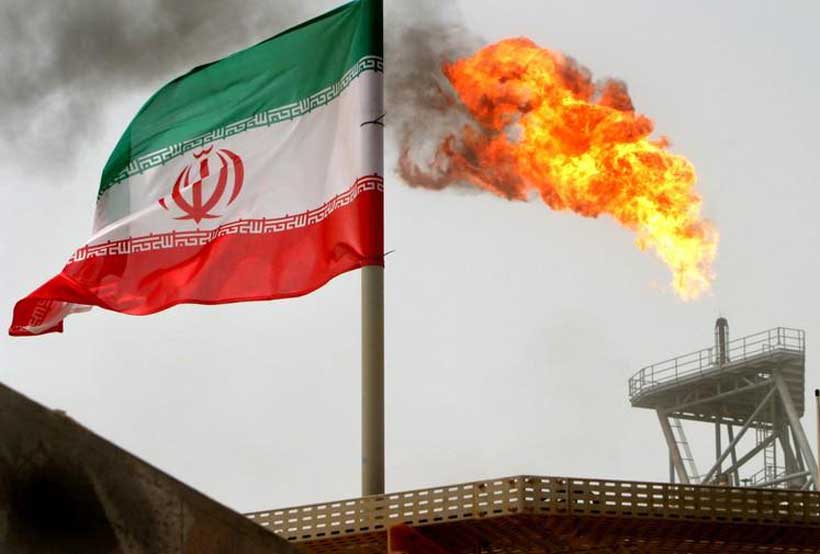 Iranian Oil Minister Javad Oji has said the Islamic Republic is determined to increase its oil exports despite the U.S. sanctions on the country's oil industry, adding that the use of oil sanctions as a "political tool" would harm the market.
"There is strong will in Iran to increase oil exports despite the unjust and illegal U.S. sanctions; I promise that good things will happen regarding Iran's oil sales in the coming months," Oji told the state TV.
As reported by IRIB, Oji noted that Iran can barter its crude oil for goods or even for services and investment not only in the oil industry but also in other sectors as well.
"Oil sales have dropped dramatically since the imposition of unjust sanctions, but this capacity exists in the Oil Ministry and all the industry's departments to increase oil sales," the minister said.
Iranian oil exports have plunged under U.S. sanctions, which were reimposed three years ago after Washington abandoned Tehran's 2015 nuclear deal with six powers.
"Iran will return to its pre-sanctions crude production level as soon as U.S. sanctions on Iran are lifted," Oji said.
"We are against using oil as a political tool that would harm the oil market."
Since April 9, Tehran and six world powers have been in talks to revive the nuclear pact. The sixth round of the negotiations adjourned on June 20. The next round of talks has yet to be scheduled.
Oji said Iran backed a decision made by the Organization of the Petroleum Exporting Countries and allies, a group known as OPEC+, on Wednesday to stick to a policy from July of phasing out record output cuts by adding 400,000 barrels per day (bpd) a month to the market.
Iran has been gradually boosting crude oil production to get ready for a strong comeback into the global market as the talks with world powers over the nuclear deal show signs of progress.
According to a Bloomberg report, National Iranian Oil Company (NIOC) officials have stated that the country's oil fields are going through overhaul operations and connections with oil buyers are being re-established.
"In the most optimistic estimates, the country could return to pre-sanctions production levels of almost four million barrels a day in as little as three months," the report published in May stated.
EF/MA