UNWTO Brings Tourism Sector Together to Plan for the Future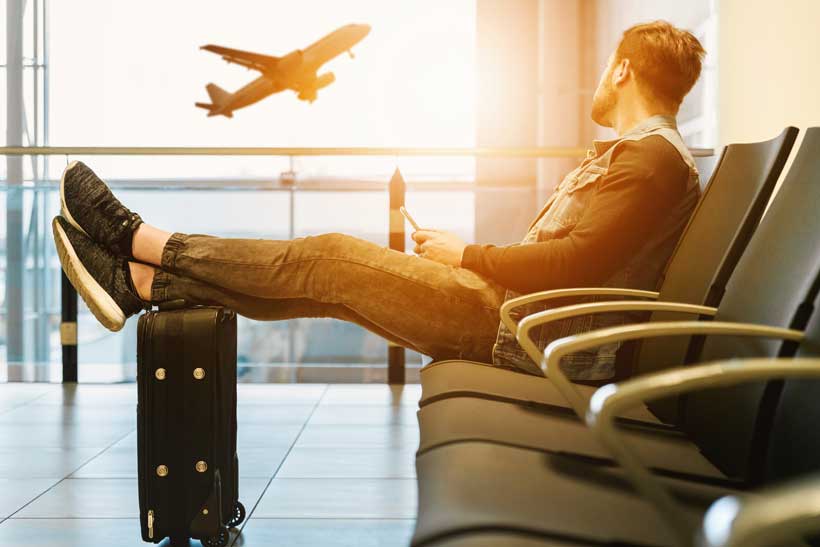 The World Tourism Organization (UNWTO) has once again brought leaders from across the sector together for high-level talks aimed at strengthening cooperation between the public and private sectors. The 42nd Plenary Session of the United Nations specialized agency's Affiliate Members focused both on immediate priorities for tourism's vital restart and on the longer-term task of ensuring the sector continues to be a key pillar of sustainable development.
The event provided a unique, high-level platform to allow Members to share their best practices and proposals for recovery. With the theme "Recovering Tourism. Rebuilding Trust. Reinforcing Partnerships," the Session echoed the wider priorities of UNWTO, above all restoring confidence in international travel and promoting collaboration at every level. Participants were encouraged to make use of the new Affiliate Members Virtual Corner, launched to coincide with the Plenary Session.
United behind the UNWTO Programme of Work
The Plenary Session focused on laying the foundations for UNWTO's Programme of Work for 2021. This roadmap includes continuing to make tourism a key pillar of the UN's 2030 Agenda for Sustainable Development and further enhancing sustainability and inclusivity across the whole of the sector. UNWTO's Affiliate Members, who include businesses, academia and civil society actors, will play an important role in the United Nations specialized agency's work in the challenging months ahead.
UNWTO Secretary-General Zurab Pololikashvili said: "The engaged participation of every part of our sector will be needed to restart tourism and drive recovery. From the start of this crisis, tourism has led the way in adapting to the new reality and putting public health concerns first. Now, tourism needs the support of governments and international organizations to grow back and grow back stronger and more resilient, benefitting many millions of people and businesses worldwide."
Making good on UNWTO's pledge to lead by example, this hybrid meeting again demonstrated that international travel is safe and that tourism is proactively adapting to the new post-COVID reality. In all, more than 200 delegates took part in the Plenary Session, either in-person or virtually, with the diversity of tourism on full display
Celebrating tourism at its best
Against the backdrop of Plenary Session, the UNWTO Affiliate Members Distinction Awards show how tourism is living up to its status as the ultimate people-first sector. The event celebrates those stakeholders who that best embodied the spirit of solidarity and determination that underlined the sector's response to the COVID-19 pandemic. IFEMA, was recognized for its response to the crisis, in particular for allowing its exhibition spaces to be repurposed for healthcare. At the same time, CNN was recognized for its inspirational communication campaigns, including its work bringing the UNWTO #TravelTomorrow campaign to a global audience of millions.
Other Affiliate Members recognized at the 2020 Awards include Chameleon Strategies for its work in Asia, and both Facility Concept and the Africa Tourism Partners Company for advancing UNWTO's work in Africa. The Xcaret Group was recognized for its work restarting attractions and theme parks, while IATA was commended for its work in support of the global air transport sector. Alongside these, CaixaBank was recognized for its support for tourism businesses of all sizes, with the Ayuntamiento de Madrid leading by example in fostering public-private partnerships for response and recovery.
The ceremony also highlights tourism's wider contribution and the role Affiliate Members are playing in advancing this. EGEDA was recognized for its work promoting the Sustainable Development Goals, the Seoul Tourism Organization, was commended for its work promoting tourism as a tool for peace and reconciliation, while the Royal Commission for Al Ula was singled out for its promotion of inclusive community development through tourism.
Vaccine Only Part of the Cure for Resumption of Pacific Travel: World Bank Report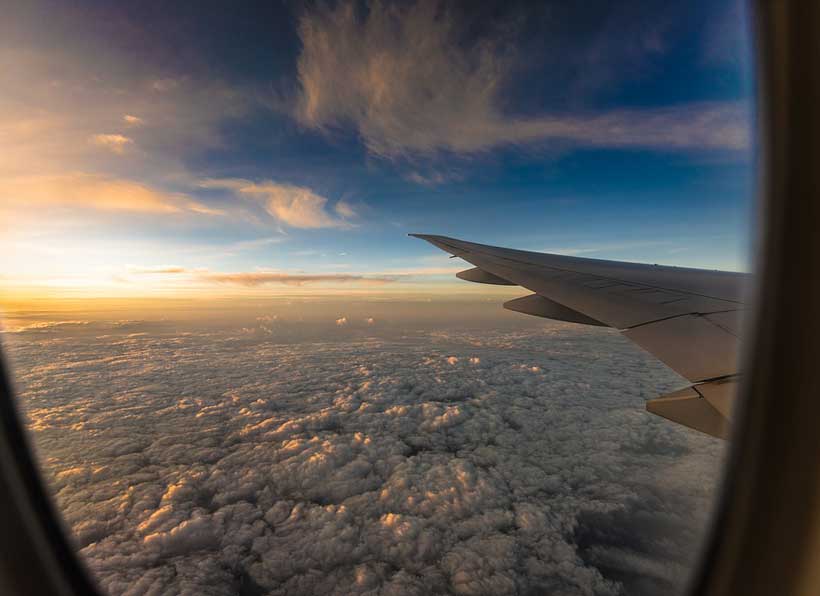 With COVID-19 vaccine distribution now in its early stages, early steps toward the resumption of labour migration in the Pacific region underway, and hopes for an international travel 'bubble' between Australia and New Zealand, questions are now arising as to what additional measures will be needed before international tourism returns to the Pacific region. In this context, World Bank analysis, How Could the Pacific Restore International Travel?, has recommended that Pacific Island countries and Papua New Guinea (PNG) take a phased approach to resuming international travel to the region in order to safeguard against COVID-19 outbreaks and ensure a steady economic recovery.
Pacific countries have, so far, managed to largely protect citizens from COVID-19 through international border closures. Yet, the economic impacts of the pandemic in the region have been significant. Recent economic modeling by the World Bank shows that all Pacific economies are estimated to have contracted in 2020– particularly those reliant on tourism. Fiji, for example, is estimated to have seen a reduction in GDP of close to 20% in 2020. While a modest recovery is expected in 2021, output levels are not expected to reach pre-COVID19 levels until 2022 or later.
"We want to assist policy makers in the Pacific and PNG to make informed decisions about the risks, and benefits, of when and how they choose to re-open to international travel," explained Michel Kerf, World Bank Country Director for Papua New Guinea and the Pacific Islands of the motivation behind producing the report.

"Due to weak health systems, any large COVID-19 outbreaks could have devastating consequences for the region. Recent World Bank surveys show that the pandemic's economic impacts and closed borders are forcing families to make tough choices, like going without food or withdrawing children from schooling, and these can have harmful consequences for years to come."
The report proposes that re-opening travel to the Pacific should be done in phases, but it cautions that relaxing strict border policies alone will not immediately deliver economic benefits. The three phases are:
Phase 1 beginning between January and July 2021: Pre-approved travel for specific groups (more temporary workers, students etc.) Strong testing and quarantine measures would be the foundation for any travel bubble.
Phase 2 beginning between June 2021 and May 2022: A 'travel bubble' with commercial flights for business and tourism. This would require sustained COVID-19 containment, improved testing and tracing, and initial roll-out of vaccinations.
Phase 3 beginning between October 2021 and October 2022: A 'new normal'. Longer term general international travel requiring wide distribution of COVID-19 vaccines and treatment with vastly improved testing and tracing.
"The 'triple win' of labor mobility – for the individual worker, for Australian and New Zealand businesses, and for PNG and Pacific economies – means we highly recommend it be prioritized in phase 1," said Andrew Blackman, author of the report.
"Tourism is also central to several Pacific economies, with many flow-on effects for domestic supply chains and benefits for both genders. Not many other industries deliver the same economic and social benefits but opening up to tourists represents a big health risk and so must be planned carefully. The World Bank is committed to supporting our partner countries across the region as they determine the best course of action," continued Mr. Blackman.

The report warns that Pacific governments and their partners will have to invest significantly in testing and tracing capabilities at every phase of re-opening, and each country will have to weigh this financial burden with the potential benefits of resuming international travel. Assuming that wide distribution of the current COVID-19 vaccines will take months, any 'new-normal' travel arrangements are unlikely to be in place before late 2021.
Based on this proposed timeline, economic activity across the Pacific could remain depressed for another 9-18 months. To help address this, the World Bank's second phase of COVID-19 support to the region will focus on helping countries address the economic and social impacts of the pandemic, support businesses, safeguard jobs, and advance the reforms needed to speed recovery towards broad-based and sustainable growth.
Coronavirus is a chance to reshape how we travel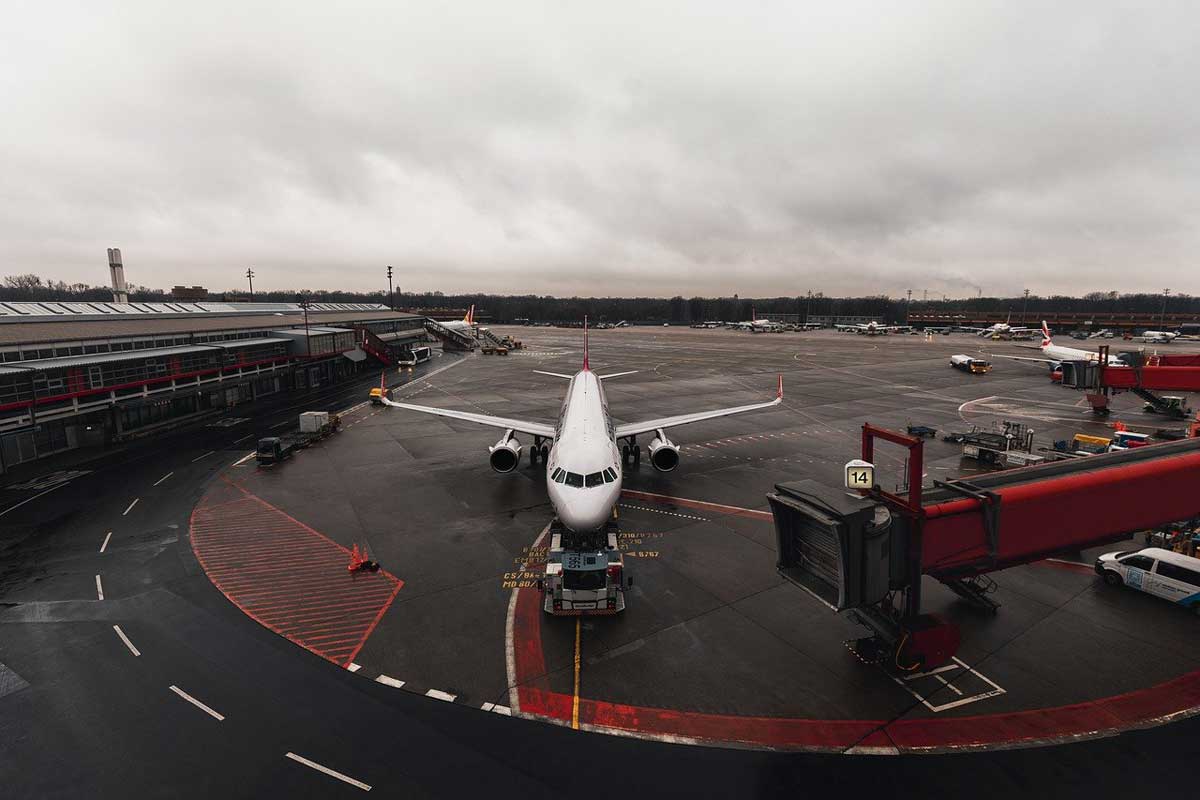 As the world slowly emerges from the COVID-19 pandemic, many people's thoughts have turned to holidays. How many of us feel for a break? But what sort of break?
Months of lockdowns and isolation, not to mention deaths of loved ones and a new-found respect for healthcare workers, have triggered serious reflection on the ways in which the world has been functioning.
Nowhere is this more apparent than in the tourism sector. A healthy tourism industry is essential for the global economy, culture and environment, but in the past, it has also done harm.
"This pandemic sent a warning that we need to change the way we live, travel and see the world. We have an opportunity to build back greener and opt for low-carbon measures that protect nature and biodiversity while maintaining the economic benefits that the multi-million dollar tourism industry brings to local communities around the world," said Mark Radka, Chief, Energy and Climate Branch of the UN Environment Programme (UNEP).
The stakes are high. In 2019, the sector accounted for – directly and indirectly – some 330 million jobs worldwide, equivalent to one in 10 jobs globally, according to the International Labour Organization (ILO). Related sectors such as hospitality, hotels and food service industries, employed an additional 144 million workers in both developed and developing countries. Failure to recover could reduce global GDP by 1.5 to 2.8 per cent.
In some Small Island Developing States, tourism accounts for 30 per cent of export revenues (UNWTO). Small businesses, responsible for 80 per cent of the industry, are particularly vulnerable, as well as women, who make up 54 per cent of the tourism workforce, according to studies by ILO and the UN World Tourism Organization (UNWTO).
Moving to sustainable tourism
UNEP is at the forefront of efforts to mainstream policies which transform the industry and address the triple planetary crises of climate change, biodiversity loss and pollution.
At a recent online conference, Transforming Tourism for a resilient and sustainable post-COVID world, UNEP experts laid out a six-point plan moving from over tourism to sustainable tourism by building more resilient communities and businesses through innovation, digitalization, circularity, sustainable finance, sustainability and partnerships.
"Financial stimulus and recovery packages for COVID-19 are a once in a lifetime opportunity – not a dollar can be lost or wasted while transforming the tourism sector towards a future which is as 'pandemic and climate-proof' as possible," said Radka.
The pandemic's impact on tourism has been significant. Dwindling tourist numbers in protected areas have threatened the species and communities that live there. Deforestation and poaching have risen in many parts of the world. COVID-19 also led to an increase in single-use plastic products and packaging by the hotel and tourism industry.
"Reducing the use of plastic items and packaging can actually reduce cross-contamination touch points," said Helena Rey, Tourism Programme Officer from UNEP. "Through cleaning and sanitization procedures, the tourism industry can bring in re-use models that can increase traceability and reduce the risk of contamination. This would also ensure that tourism reduces the burden on local waste management systems and protects local ecosystems."
UNEP is raising awareness of these issues through global campaigns and partnerships, including the Global Tourism Plastics Initiative and the Clean Seas campaign. These efforts call on citizens, governments, and industry to take action to reduce plastic pollution. In particular, the Global Tourism Plastics Initiative enables businesses, governments, and other tourism stakeholders to lead by example in the shift towards greater circularity in the use of plastics.
Transforming value chains
Tourism is responsible for 1/10th of greenhouse emissions worldwide. UNEP is working with its partners to reduce emissions created by hotel operations, food consumption and events. The work is supported by the German Federal Ministry for the Environment, Nature Conservation and Nuclear Safety.
The Transforming Tourism Value Chains project focuses on environmental issues like cutting food waste, improving the sourcing of products and services, and improving the efficiency of air conditioners, in four countries in which tourism occupies a major role in the national economy: the Philippines, the Dominican Republic, Mauritius and St Lucia.
Jake Kheel, vice president of Grupo Punta Cana, a private sector partner in the Dominican Republic, says this makes good business sense as holidaymakers, particularly the younger generation, want to be assured they are bringing value to the places they visit.
"People want to know their leisure time is not affecting local communities and eco-systems. Handled correctly, tourism can bring great benefits, create jobs, increase revenue for people who need schools and health services. It has to be self-sufficient," he said.
The pandemic has also advanced digitalisation, innovation and the integration of new technologies into tourism. Virtual journeys, electronic menus, touchless check ins, digital consumption behaviours are on the rise. Since the COVID-19 outbreak this year, the online ticketing rates at scenic sites nationwide in China have risen to around 40% from less than 20% in 2019, signalling a rapid uptake in digitalization.
CAREC Endorses Long-Term Strategy to Promote Safe, Sustainable, and Inclusive Tourism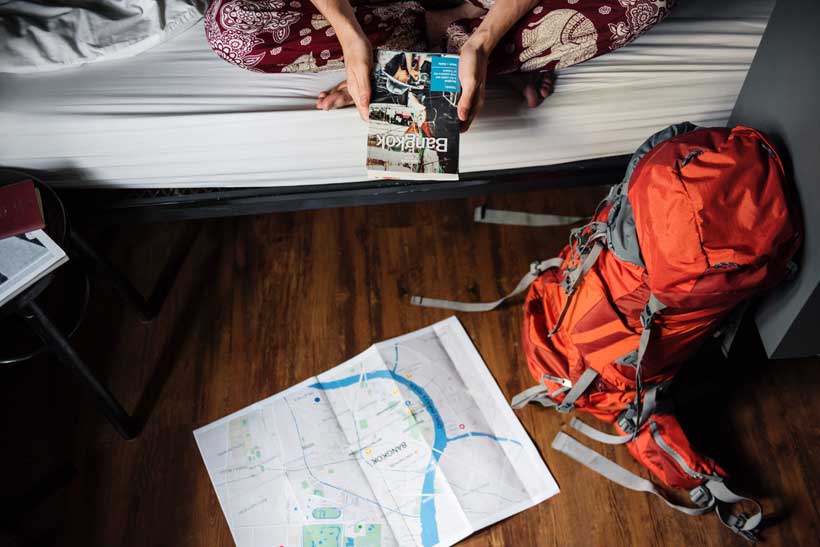 Ministers and senior officials from the 11 member countries of the Central Asia Regional Economic Cooperation (CAREC) Program have endorsed a new long-term strategy to promote safe, sustainable, and inclusive tourism development in the region, and enhance its attractiveness as a competitive tourism destination globally.
The CAREC Tourism Strategy 2030, presented at the 19th CAREC Ministerial Conference held virtually today, was endorsed by ministers and senior officials representing Afghanistan, Azerbaijan, the People's Republic of China (PRC), Georgia, Kazakhstan, the Kyrgyz Republic, Mongolia, Pakistan, Tajikistan, Turkmenistan, and Uzbekistan. President Mohammad Ashraf Ghani of Afghanistan also attended the meeting.
"The CAREC region is home to a wide range of historical and cultural heritage sites; unique gastronomy and local traditions; a rich, unexplored network of cities; and arresting natural endowments that traverse national boundaries," said Asian Development Bank (ADB) Vice-President Shixin Chen, co-chair of the conference. "Through the gradual implementation of regional initiatives, the CAREC Tourism Strategy 2030 will help the region bounce back from COVID-19 and establish itself as a sustainable, safe, and easily accessible tourism destination over the long term."
In 2019, CAREC countries generated more than 420 million domestic tourists but only received 41 million foreign tourists. With the COVID-19 pandemic severely affecting global tourism in 2020, the CAREC Tourism Strategy 2030 accounts for the shift in travelers' preference towards closer, safer, and uncrowded destinations while outlining a long-term plan to develop the region as an easily accessible tourism destination that provides visitors with a variety of unique experiences.
The strategy provides a roadmap towards the enhancement of the region's connectivity through the harmonization of visa requirements and quality standards, simplification of border crossing procedures, and improvement of tourism infrastructure and facilities. It also focuses on tourism skills development while maximizing the use of digital technologies.
It aims to build a common brand, "Visit Silk Road", through the creation of a CAREC tourism web portal and joint promotional activities for tour operators and other business providers. It seeks to develop unique tourism products and experiences catering to various segments including business, culture, nature and adventure, sun and beach holidays, health and wellness, and domestic weekenders.
"By fostering sustainable tourism growth in rural and urban areas, the new strategy will also help to reduce regional imbalances and empower local communities," said ADB Director General for Central and West Asia Werner Liepach. "It will promote gender equality by promoting jobs and income opportunities for private sector SMEs and entrepreneurs including women and young people."
The CAREC Program is a partnership of 11 countries to promote economic growth and sustainable development through regional cooperation. It is supported by development partners including ADB, which serves as the Secretariat for the CAREC Program.
Since 2001, the CAREC Program has financed 208 regional infrastructure and trade projects worth $39.2 billion. Of this, $14.7 billion has been financed by ADB, $15.8 billion by other development partners, and $8.7 billion by CAREC member country governments.