New report explores the impact of sand and dust storms
On the launch of the report, Impacts of Sand and Dust Storms on Oceans: A Scientific Environmental Assessment for Policy Makers, author and University of Oxford lecturer, Nick Middleton discusses how the dust cycle affects and interacts with other global-scale biogeochemical cycles.
What exactly are we talking about when we refer to the "dust cycle"?
The dust cycle describes the movement of trillions of tiny particles through the Earth System. Sand and dust is raised by strong winds from areas of bare or sparsely vegetated ground. While some of this material falls back to the surface near the source, the smaller dust particles are carried further in the wind – sometimes thousands of kilometres – before being deposited.
Each year, an estimated two billion tonnes of dust is raised into the atmosphere; and one-quarter of this reaches the oceans.
Is this movement regular and predictable?
These long-distance dust flows are highly seasonal and can vary significantly from year to year. But most dust comes from deserts and semi-deserts, and a particularly dusty area known as the Dust Belt stretches from the Sahara across the Middle East to the deserts of Central and Northeast Asia.
The planet's largest sources are in the Sahara. Much Saharan dust is transported south-westward by the Harmattan wind that prevails between November and April. This dust has marked effects on the North Atlantic and the Caribbean Sea, but Saharan dust also impacts the Mediterranean Sea and the Red Sea.
What role do sand and dust storms play in a healthy ecosystem?
Desert dust particles consist of minerals, nutrients, and organic and inorganic matter. Dust plays a role in a range of Earth's physical, chemical and bio-geological processes, and interacts with the cycles of energy, nitrogen, carbon, and water. All are necessary for Earth system functions.
How do they affect ocean ecosystems?
Dust carries nutrients such as phosphorus, and trace metals—including iron, manganese, titanium, aluminium—to oceanic ecosystems, elements that are essential for all life forms. In this way, desert dust is a principal driver of oceanic primary productivity, which forms the base of the marine food web.
Marine primary production also fuels the global carbon cycle via the exchange of CO2 between ocean and atmosphere, so desert dust has impacts on our climate system. Dust also provides some of the building blocks for coral reefs: dust particles are incorporated into coral skeletons as they grow.
Desert dust also provides the primary external source of iron to offshore waters, but controls on iron aerosol solubility are poorly understood. Iron is required for phytoplankton growth, but the iron must be in a form that can be used by living organisms, which is dependent partly on its solubility. What are some of the negative effects of sand and dust storms?
The fertilizing effect of desert dust is thought to have an impact on algal blooms, some of which can be harmful, and may contribute to Sargassum seaweed mats. Unusually large blooms of floating Sargassum seaweed have been noted since 2011 in parts of the Caribbean Sea and along the Atlantic coastlines of West Africa and Brazil. These drifting seaweed mats provide important habitat for many species in the open ocean, but close to shore, they can disrupt shipping, fishing and tourism.
Potential links have also been identified between microorganisms, trace metals and organic contaminants carried in desert dust and some of the complex changes on coral reefs observed in numerous parts of the world. Disease has undoubtedly been an important factor in recent coral reef declines worldwide and several of the diseases that affect corals are associated with microorganisms carried in desert dust.
A wide variety of microorganisms—including fungi, bacteria and viruses—has been found in desert dust. Most of these pathogens come from dryland soils and are highly resistant to desiccation, temperature extremes, conditions of high salinity and exposure to ultraviolet radiation. They are therefore typically able to survive in the atmosphere for many days.
Do sand and dust storms play a role in transporting diseases like COVID-19?
We still have numerous basic questions to answer regarding these desert-derived bioaerosols. It is thought that many of the microorganisms transported in desert dust are capable of causing disease outbreaks in a wide range of organisms, both terrestrial and marine, but we have little data on specific microbes found in dust storms known to cause disease in people and animals.
How does this report contribute to existing knowledge about sand and dust storms?
While our understanding of the dust cycle has improved greatly in recent decades, large uncertainties and knowledge gaps remain. Nonetheless, this knowledge has significant implications for a number of Sustainable Development Goals ­– particularly Goal 14 on Life Below Water and Goal 15 on Life on Land.
Marking the start of the United Nations Decade of Ocean Science for Sustainable Development (2021–2030), this report explores the impacts of sand and dust storms on oceans—their ecosystem functions, goods and services—which are potentially numerous and wide-ranging. Sand and dust storms thus warrant continued careful monitoring and research.
Can financial institutions invest in ocean health?
New, pivotal guidance published today by the UN Environment Programme Finance Initiative (UNEP FI) provides a market-first, practical toolkit for financial institutions to take immediate action on their lending, investment and underwriting activities which negatively impact ocean health.
The ocean covers 70% of the earth's surface, holding 97% of all water and 80% of all life forms. Major ocean sectors such as tourism, shipping, fishing, aquaculture and marine renewable energy collectively contribute to a 'blue' economy, estimated at a global gross value added of USD 1.5trn in 2010. This is projected to double in size to USD 3trn by 2030, with some ocean industries set to grow faster than the global economy (OECD, 2016).
However, ocean health is under existential threat. Faced with the triple crises of pollution, nature loss and climate change, two-thirds of our oceans have been negatively altered by human activity; leaving industries, businesses and livelihoods exposed. With existing financing still largely directed towards unsustainable sectors and activities, it is critical that all sectors of the blue economy are rapidly transitioned towards sustainable pathways.
Banks, insurers and investors have a major role to play in financing this transition to a sustainable blue economy, helping to rebuild ocean prosperity and restore biodiversity to the ocean. Through their activities, and client relationships, financial institutions have a major impact on ocean health and hold the power to accelerate and mainstream the sustainable transformation of ocean-linked industries. They thereby play essential roles in wider ocean governance, engaging in public-private partnerships, and propelling local-to-global actions for sustainability.
"Momentum is building as more banks, insurers and investors wake up to the realisation that their financial activities can have a sizeable impact on ocean health, creating a negative feedback loop for key ocean industries such as shipping, fishing, tourism and marine renewables" said Eric Usher, Head of UN Environment Programme Finance Initiative (UNEP FI).
"A new sustainable pathway for the blue economy is thus both an environmental and economic necessity. This critical new guidance provides a practical toolkit for financial institutions to understand their impact and discover how a new sustainable finance approach can help them identify key risks and opportunities in ocean-linked sectors" he added.
Leveraging best practice based on input from more than 50 pioneering institutions and experts, this guidance sets out pathways to sustainable growth across five key ocean sectors, chosen for their established connection to private finance. It presents a detailed breakdown of which activities to seek out as best practice, which activities to challenge, and which activities to avoid financing completely due to their damaging nature.
"Decades of unsustainable consumption and production is leading to environmental risks and losses in natural capital, eroding the ocean's resource base. Without engagement by financial institutions, we will not be able to change the course to sustain a healthy ocean and unlock its enormous potential. 1$ of sustainable ocean investments can yield 5x higher global benefits" said Leticia Carvalho, Head of the Marine and Freshwater Branch, UN Environment Programme.
"This new guidance can help financial institutions invest in good ocean governance at local, regional and global levels. In a nutshell, making sustainable blue economy opportunities too hard to resist" she added.
This guidance provides decision-makers across banking, insurance and investment with a science-based and actionable toolkit, giving easy-to-follow recommendations on how to approach financial activity related to:
Seafood, including both fisheries and aquaculture as well as their supply chains;
Ports;
Maritime transportation;
Marine renewable energy, notably offshore wind; and
Coastal and marine tourism, including cruising.
It builds on the foundation of the Sustainable Blue Economy Finance Principles – a keystone for financing activities in the blue economy, supported by a community of over 50 institutions worldwide with a collective total asset size of over USD 6trn.
Duck conservation takes flight in Jamaica
On January 20, 2021, the day of the inauguration of American president Joe Biden, two ducks named "Joe" and "Kamala" took flight from a remote wetland near Negril, Jamaica. And, like their namesakes, the fowl will be the focus of international attention.
That's because Joe and Kamala are West Indian whistling ducks, the rarest duck species in the Americas, with fewer than 20,000 remaining, found only in the northern Caribbean. Conservationists released the pair, which were outfitted with GPS trackers, into the wild on 20 January, kicking off a study to learn more about their species and, researchers hope, ensure their survival.
BirdsCaribbean is a partner of the United Nations Environment Programme (UNEP). The whistling duck study is supported by UNEP's Integrating Water, Land and Ecosystems Management in Caribbean Small Island Developing States (IWEco) project.
With one million species are at risk of extinction, biodiversity is a key priority of the UN Environment Programme (UNEP). Ecosystems are fundamental to human health and prosperity, availing food and water, regulating temperature, stimulating economic growth, putting roofs over heads and clothing on backs. As ecosystems degrade, so do human lives.
As the world faces the stark reality that none of the Aichi targets were met and prepares for a new, ambitious post-2020 framework, the issue is more urgent than ever. In fact, biodiversity loss and ecosystem collapse are ranked among the top five threats to humanity in the coming decade.
Whistling ducks' long-term survival has been threatened by the destruction of their wetland habitats, as well as climate change, pollution, poaching and predators. Little is known about the large waterbird that is between the size of a large duck and a goose, has a long neck, and is mostly brown in colour, but may have black-and-white patches on its neck and flanks. The duck's characteristic features is its distinctive whistling call.
"We are thrilled with the launch of this exciting project," said Lisa Sorenson, the Executive Director of BirdsCaribbean. "I expect it will lead to major improvements in our knowledge of the ducks' movements and habitat use."
The trackers attached to Joe and Kamala are expected to plot their positions every hour to within a few metres and will help the scientists to know about the species, their migration patterns, nesting sites, feeding zones and roosting locales. Researchers are aiming to use the information gathered through the initiative to plan for the species' recovery.
Led by UNEP with the backing of the Global Environment Facility, IWEco is helping 10 Caribbean countries manage their water and land resources while safeguarding biodiversity. A key part of the project has been the protection and monitoring of endemic species, like West Indian whistling ducks.
As one of the three founding Global Environment Facility partners, UNEP has been working on conservation projects supported by the facility for almost 30 years.
"Together, UNEP and the Global Environment Facility have successfully worked to address global transboundary issues since 1992, and we look forward to further strengthening and implementing actions for nature," said Sinikinesh Beyene Jimma head of UNEP's GEF International Waters Unit.
And while biodiversity targets have not been met, evidence indicates that efforts have produced results. Where action was taken, habitat loss was controlled and decades of degradation were reversed.
After steep drop in 2020, global carbon dioxide emissions have rebounded strongly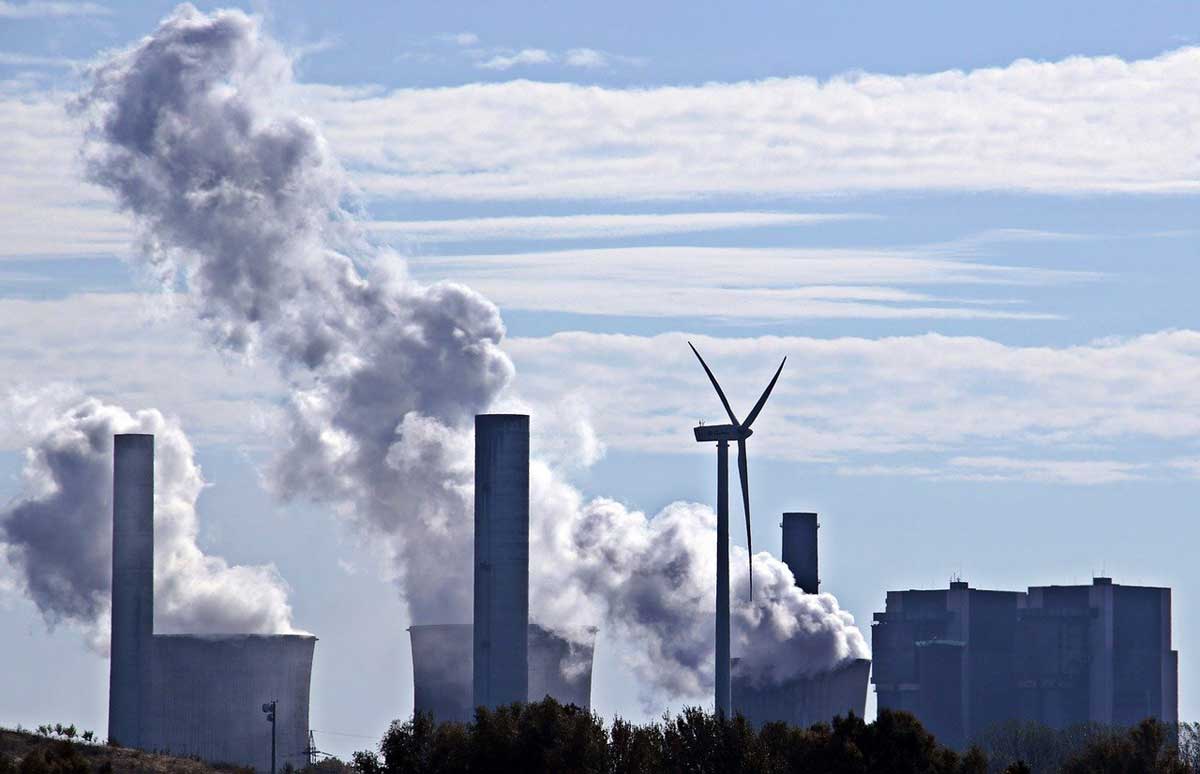 The Covid-19 crisis in 2020 triggered the largest annual drop in global energy-related carbon dioxide emissions since the Second World War, according to IEA data released today, but the overall decline of about 6% masks wide variations depending on the region and the time of year.
After hitting a low in April, global emissions rebounded strongly and rose above 2019 levels in December. The latest data show that global emissions were 2%, or 60 million tonnes, higher in December 2020 than they were in the same month a year earlier. Major economies led the resurgence as a pick-up in economic activity pushed energy demand higher and significant policies measures to boost clean energy were lacking. Many economies are now seeing emissions climbing above pre-crisis levels.
"The rebound in global carbon emissions toward the end of last year is a stark warning that not enough is being done to accelerate clean energy transitions worldwide. If governments don't move quickly with the right energy policies, this could put at risk the world's historic opportunity to make 2019 the definitive peak in global emissions," said Dr Fatih Birol, the IEA Executive Director. "In March 2020, the IEA urged governments to put clean energy at the heart of their economic stimulus plans to ensure a sustainable recovery. But our numbers show we are returning to carbon-intensive business-as-usual. This year is pivotal for international climate action – and it began with high hopes – but these latest numbers are a sharp reminder of the immense challenge we face in rapidly transforming the global energy system."
The 2020 trends underscore the challenge of curbing emissions while ensuring economic growth and energy security. Amid a growing number of pledges by countries and companies to reach net-zero emissions by mid-century, the rebound in emissions shows what is likely to happen if those ambitions are not met with rapid and tangible action.
Emissions in China for the whole of 2020 increased by 0.8%, or 75 million tonnes, from 2019 levels driven by China's economic recovery over the course of the year. China was the first major economy to emerge from the pandemic and lift restrictions, prompting its economic activity and emissions to rebound from April onward. China was the only major economy that grew in 2020.
In India, emissions rose above 2019 levels from September as economic activity improved and restrictions were relaxed. In Brazil, the rebound of road transport activity after the April low drove a recovery in oil demand, while increases in gas demand in the later months of 2020 pushed emissions above 2019 levels throughout the final quarter.
Emissions in the United States fell by 10% in 2020. But on a monthly basis, after hitting their lowest levels in the spring, they started to bounce back. In December, US emissions were approaching the level seen in the same month in 2019. This was the result of accelerating economic activity as well as the combination of higher natural gas prices and colder weather favouring an increase in coal use.
"If current expectations for a global economic rebound this year are confirmed – and in the absence of major policy changes in the world's largest economies – global emissions are likely to increase in 2021," Dr Birol said. "Nonetheless, there are still reasons for optimism. China has set an ambitious carbon-neutrality target; the new US administration has rejoined the Paris Agreement and is putting climate at the heart of its policy-making; the European Union is pushing ahead with its Green Deal and sustainable recovery plans; India's stunning success with renewables could transform its energy future; and the United Kingdom is building global momentum toward stronger climate action at COP26 in November."
Global emissions plunged by almost 2 billion tonnes in 2020, the largest absolute decline in history. Most of this – around 1 billion tonnes, which is more than the annual emissions of Japan – was due to lower use of oil for road transport and aviation. As travel and economic activities pick up around the world, oil consumption and its emissions are rising again. The record increase in sales of electric vehicles is insufficient to offset the growth in emissions caused by the uptick in road traffic around the world.
Global emissions from the electricity sector dropped by 450 million tonnes in 2020. This resulted partly from lower electricity demand but also from increases in electricity generation by solar PV and wind. For the world to achieve the climate goals of the Paris Agreement, notably of limiting global warming to well below 2 °C, a decline in electricity sector emissions of around 500 million tonnes would need to occur every single year. Even greater annual drops in emissions from electricity generation would be required to put the world on a path in line with warming of 1.5 °C.
In order to show a sustainable path forward, the IEA will publish on 18 May the world's first comprehensive roadmap for the energy sector to reach net-zero emissions by 2050. As part of its focus on leading clean energy transitions worldwide, the IEA is working with the United Kingdom's COP26 Presidency to bring together heads of government and ministers at the IEA-COP26 Net Zero Summit on 31 March to step up international efforts to turn net zero pledges into concrete energy policies and actions.
In April, the IEA will release its Global Energy Review 2021, which will examine this year's emerging trends in global energy demand and CO2 emissions.