The term 'Indo-Pacific' is much more than just the Quad. There are multiple centres of power that encompass the region today. Here, I analyse the term's metamorphosis from a geographic convergence of two oceanic landscapes into its current form as a geostrategic deterrent to the expansionism of one single power.
***
The Malabar naval exercise kicked-off this month with all four 'Quad' partners as participants in India's maritime sphere nearly after 13 years since Canberra walked out of it, even though its continued participation in the coming years is not a guarantee. But it is certainly a possibility worth reckoning, considering Canberra's close security relationship with the United States and also taking its own troubles with Beijing into account.
However, the term 'Indo-Pacific' is much more than just the Quad powers alone. Its metamorphosis from the conceptualization of a geographic convergence of two oceanic landscapes into its current form as a strategic deterrent to expansionist endeavours of one single great power is an engrossing story to tell.
Origin, break-up, and re-birth of the idea
Even though this concept today finds an irreplaceable place in the daily foreign policy lexicon of all key democracies in Asia, Oceania, and most recently with Europe's two great powers – France and Germany – the idea has its actual origins in the writings of Karl Haushofer, a German geopolitician, in the first half of20th century itself.
But, with an initial stall, the idea wouldn't resurface in the public domain until former Japanese Prime Minister, Shinzo Abe, rejuvenates it in his 2007 address to the Indian Parliament, titled, 'Confluence of the Two Seas'. But, the idea was brewing up in the strategic circles of New Delhi to imbibe its new avatar in the mid-2000s itself.
Haushofer looked at the inter-related cultural dimension of the region from a German perspective alone. But today, it has evolved into a broader strategic construct that could potentially act as a 'balance of power' mechanism, while it can also be imagined as a geographic region.
And, with multiple centres of power in existence, differing in conceptualization of the term, unlike the politically neutral term 'Asia-Pacific', the region in the 21st century, could potentially rise to the significance of what the North Atlantic was in the previous century.
Asia-Pacific's striking absence of India
What necessitated a transition from the Asia-Pacific to the Indo-Pacific? To understand that, the term 'Asia-Pacific' needs an introspection first.
Asia-Pacific emerged in the mid-1980s as a means to ensure co-operation in trade and commerce. But, it never included an unavoidable Asian power, both geopolitically and demographically in a stronger position, India.
Not only the Republic of India, but the Subcontinent and Ocean named after India also never found its place in this initial conceptualization of the geographic continuum that was restricted to the east of the Straits of Malacca, comprising of Southeast Asia, East Asia, and the Pacific only.
Asia-Pacific was focused more on trade and commercial co-operation. But, Indo-Pacific does have a political dimension, as it considers including 'democracies' primarily, along with other considerations like the geographic setting of the country.
Moreover, regional organizations like the Singapore-based Asia-Pacific Economic Co-operation (APEC) and the Jakarta-based Association of South-East Asian Nations (ASEAN) have significant potential to influence multilateral trade and international relations of the Asia-Pacific region.
Well, what about West Asia then? The need to include that region never arose at point of time, as it went with the socio-culturally different Middle-East, which glued well with North Africa owing to their similarity of Arab-dominant culture.
Rising China as a contributing factor
The significance of the Indian subcontinent and the Indian Ocean surged in the evolving geopolitical and geoeconomic scenario marked by a U.S. – China face-off that specifically deteriorated after 2012, when the over-ambitious Xi Jinping rose to power in Beijing, adding to America's trepidations of a new superpower competitor from Asia.
In the past seven to eight years since Xi Jinping is elevated as China's Supreme Leader the country gave revisionist expressions through its new policies and projects around the world, particularly like the 2013-initiated Belt and Road Initiative – the most ambitious infrastructure development project in modern history – spanning three geographically connected continents – Asia, Africa, and Europe –with China as its centre.
Beijing's increased presence in areas where it historically never involved in, such as the Indian Ocean, in the past five years, where a strategy known as the 'String of Pearls' in which Beijing attempts to build or take control of strategically-located ports and bases in a way encircling India, has been perceived as expansionist.
It's renewed aggressiveness with regard to Hong Kong, where Beijing recently established a security office and Taiwan where threat of an overnight invasion looms, or its building of artificial islands from previously what was coral reefs in the South China Sea for military purposes.
Beijing's vaguely perceived historical claims to the sea as expressed in the 'Nine Dash Line' theory all have exacerbated Western and Indian fears of an expansion, which in turn necessitated the ideation of an alternative mechanism for balance of power, as articulated by Indo-Pacific. If the circumstances where such that Beijing's rise was zero-disruptive to the existing world order, then perhaps, Asia-Pacific remained the same. But, that's not the case now.
Thus, from an Asia-Pacific that was restricted to those countries in Asia and Oceania that shared maritime borders with the Pacific Ocean, a strategic thought-shift to include the 'Indo-sphere', consisting of the subcontinent and waters beyond the Straits of Malacca till the eastern shores of Africa took effect, as conceptualized by the 'Indo-Pacific'. But, there was another problem – differing perceptions on the ideation of Indo-Pacific.
Power centers and differing outlooks
Well, it is widely perceived that the 'Quad' grouping of India, United States, Japan, and Australia is the major power center of the region, may be militarily. But actually it doesn't give a complete picture.
There are other power centres, namely the ASEAN (Association of South East Asian Nations), and the European Union, represented individually by France and Germany. Each of these nations and ASEAN as a whole has their respective separate outlooks on how to perceive the term Indo-Pacific, whether as a containment strategy aimed at Beijing, or as an all-inclusive one.
New Delhi views it as a region for mutual co-operation, rules-based order, without excluding any players, and it do not wish to view Indo-Pacific as a limited club of nations as articulated by PM Modi, two years back, in Singapore. However, it could be in line with New Delhi's 'Act East' and SAGAR (Security and Growth for All in the Region) policies.
Tokyo's strategy is also multilayered, from minilateral cooperation to an emphasis on more multilateral initiatives as articulated by the 'Free and Open Indo-Pacific' outlook while maintaining a conditional engagement with Beijing. It envisions a hybrid future regional order in the Indo-Pacific.
ASEAN wishes to shield itself from a potential great power competition with an emphasis on mutual economic co-operation and rules-based order in the region.
But,the United States, particularly under Donald Trump, has been openly critical of Beijing's moves in the region and never wishes to include China in its conceptualization of the Indo-Pacific, as it lacks the democratic values it stands for.
Washington, therefore, wants a containment of China's expansionism to deal with the threat posed to American dominance in the region. Washington even renamed its Hawaii-based Pacific Command as the 'Indo-Pacific Command' in 2018 to reflect the importance of the term in a symbolic gesture. It wants to ensure that Beijing occupies only its rightful place in the world.
US Secretary of State Mike Pompeo embarked on an Asia tour in the last week of October, this year, including India, Sri Lanka, Maldives, Indonesia, and Vietnam to strengthen Washington's ties with friends and allies in the region and to bring more countries on its side.
Australia has its shores both in the Indian and Pacific Oceans. Canberra views that it's economic and security engagement in the Indo-Pacific will be anchored by long-term interests of Washington, with which it has a security alliance.
What France and Germany has to do with the Indo-Pacific?
French President Emmanuel Macron, in his speeches, reiterates that France is a great power in the Indo-Pacific. This is vindicated by the fact that Paris has its presence in the Indian and Pacific Oceans with five overseas departments or territories — New Caledonia and French Polynesia in the Pacific, and Reunion Island and Mayotte in the western Indian Ocean near to the shores of Africa.
Considering the aforementioned fact, with the region's increasing geopolitical significance highlighted, France has recently appointed its first envoy for the Indo-Pacific an additional charge given to its Ambassador in Canberra.
Paris also wishes to focus its attention on regional peace and stability through confidence-building measures, maritime cooperation and sustainable development, among other things.
Germany is the most recent, and the second, European power to devise a strategy, or rather a policy, for the Indo-Pacific. For the EU's economic heavyweight, this came as a means to secure its commercial and economic interest in the region.
At a time when the Berlin holds the EU Presidency, the German outlook for the region aims to promote a European Union strategy for the Indo-Pacific' of which it will be a segment of, without exercising any real power, but with a support for multipolarity of the region.
Two months after Germany unveiled its Indo-Pacific policy, Defence Minister Annegret Kramp-Karrenbauer recently stated that a German warship will patrol the Indian Ocean from next year, as part of Berlin's plan to deal with Beijing's recent moves in the region that has triggered a 'rethink across Europe'.
This is significant considering New Delhi giving its approval for such a move in its own backyard. Same with the United States being permitted to open it's first-ever Embassy in the Maldivian capital, Male, during Secretary of State Mike Pompeo's recent visit to the archipelago. This can be seen as the beginning of a new geopolitical script being written in the Indian Ocean.
Potentiality of a new North Atlantic
With more and more countries rising up to Chinese expansionist and revisionist tendencies, particularly in the South China Sea, it naturally drives them closer to the United States and the Ind0-Pacific in the context of an unfolding cold war between Washington and Beijing. However, both sides have their own strategic, diplomatic, and economic leverages at use.
In the near future, the mechanism could possibly turn into an alliance if New Delhi dares to shed its highly-held policy of 'strategic autonomy' and apathy towards the alliance system.
The new logistics agreements which New Delhi signed in the past four years to expand the operational reach of the Indian Navy and the foundational agreements that it signed with Washington could see an upscale in terms of military-level and diplomatic-level engagements.
The other three Quad partners are already in formal security alliances with Washington, which makes India as the only country in the grouping that could determine the success or failure of the grouping in the near future.
The US has more overseas military bases than any other country on the planet. But, Beijing with challengeable economic and technological power, moving ahead with BRI projects and an expanding People's Liberation Army (PLA), which recently became the world's largest navy as estimated by the US Department of Defense in a report submitted to the US Congress this year.
The faultline of Taiwan is poised to escalate into a wider conflict in the near future as Beijing turns impatient on re-uniting the island with the mainland. Same with worldwide distrust of Chinese 5G technological companies such as Huawei and ZTE, that allegedly has links to Chinese Communist Party ruling establishment.
More national governments could follow Canberra and London soon in banning these companies for 5G trials and rollout, including perhaps New Delhi which has banned Chinese apps recently owing to the clashes it has with Beijing in their Himalayan borders.
Meanwhile, countries like Sri Lanka, where Beijing successfully operationalized its irrevocable 'debt-trap diplomacy', will be left with no other option but to throw their weights behind Beijing, and the same goes with many African countries where China is making huge investments despite having losses, supposedly for strategic gains.
With all pieces in place, the world may witness the Indo-Pacific emerging in this century as what the North Atlantic was in the past century. However, the region still lacks an institutionalized framework or organizational set-up like NATO or OSCE to formalize and legalize its purpose, which might see a change soon enough as more and more countries come out recognizing the looming threat posed by Beijing.
Afghanistan and the Quest for Democracy Promotion: Symptoms of Post-Cold War Malaise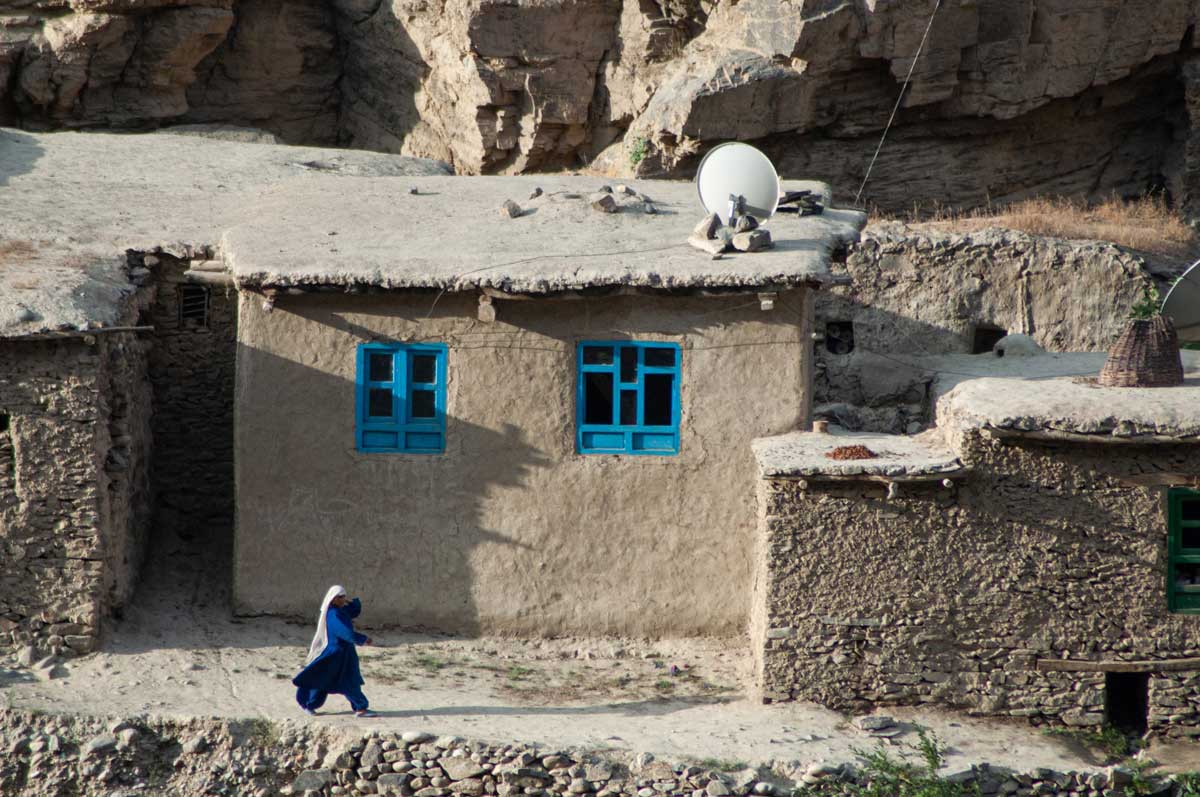 The U.S. withdrawal from Afghanistan should be the first step in a reduced American overseas force posture. Democracy promotion in the form of perpetual force deployment and endless military engagements has resoundingly failed to deliver tangible benefits for the United States. Those who celebrated in the wake of the USSR's collapse as an unqualified vindication of liberal democracy ignored the role of strategic overextension and deteriorating domestic affairs in the latter. The unipolar U.S. moment was bound to be ephemeral, and should have been used to reevaluate and refocus strategic goals in order to ensure we avoid the same fate of our ideological counterpart.
Instead, the United States dispensed with any notions of humility and allowed democratic peace theory to continue guiding its foreign policy decision-making. Even though it is true that democracies are less likely to engage in military confrontations with one another, only hubris could have led us to believe we could universally create this sufficient condition. Afghanistan is a definitive rebuke to the notion that we can simply will the circumstances for democratic peace—on our own terms and with no compromise—into existence.
Luckily, there is still time to readjust the country's strategic calculus and begin allocating its limited resources in a less myopic manner. Following through with withdrawal could be a starting point for a new trend of U.S. restraint. The most logical region of the world to address next would be its position in Europe. Relative European weakness at the end of World War 2 threatened the balance of power on the continent as the specter of Soviet Communism crept its way West. With Russia a shell of the Marxist empire, there is no logical reason for the United States to maintain its current outsized military presence in Europe; indeed, the EU collectively holds a GDP 11 times the size of Russia's, has 3 ½ times the population size, and spends 4 times as much on defense.
The United States should demand that European allies adopt a share of their own defense that is more commensurate with this fact. The decision of the previous U.S. administration to remove 12,000 troops due to Germany's inability to meet NATO spending targets was a good step. The current administration could continue to capitalize on this trend and set more targets for troop withdrawals. Withdrawal will also signal to countries that use political tension with Moscow to decrease their saber rattling. This includes Eastern European NATO members, as well as countries like Ukraine and Georgia. It must be made explicit to the latter two that they cannot engage in bellicose political brinkmanship, and then hope to simply rely on U.S. led NATO to come to their defense should the situation escalate. It may seem counterintuitive, but this may very well result in a more stable European security environment, at least in regard to its posture towards Russia.
This will also reverberate back into the European political arena, as there will be less incentive for inflating the Russian threat. Moscow acts strategically in accordance with its limited national security interests, anticipating Western responses and reactions. Clear signaling that the United States and NATO do not have the goal of encircling Russia and rendering it strategically inert will only serve to increase U.S.-Russian relations, as well as European-Russian relations. This will free up U.S. resources for more pressing national security interests such as preparing for strategic and economic competition with China. It will also decrease the incentive for closer Russian-Sino cooperation.
Ideally, this would cascade into a reevaluation of U.S. strategic postures in other regions as well, such as Southeastern Asia and the broader Middle East. The former is another area in which the United States could reduce its force presence and incentivize increased defense spending by allies. A decreased U.S. presence would also message to China that the United States does not inherently oppose Beijing as a threat. It should, however, be made explicit that aggression towards a U.S. treaty ally would be met with an asymmetric response, but that does not mean that increased tensions with China need to be the status quo. In the Middle East, large scale U.S. military withdrawal in exchange for a primarily diplomatic mission to the region could also serve to decrease one of the major sources of terrorist recruitment.
An interventionist foreign policy was perpetuated as the product of learning the wrong lessons from U.S. victory in the Cold War. A communist doctrine of proselytizing to the alienated masses with axiomatic dogmas and theological certainties failed not because of the weakness of its scripture (which would require a much different, longer article), but because its millenarian quest for world revolution led the Soviet empire to overextend itself beyond its economic means. Behind the façade of military might, the domestic population grew increasingly disillusioned and dissatisfied. Unfortunately, there are alarming parallels with the current domestic situation in the United States today.
Refusing to remain mired in Afghanistan could be an important catalyst in beginning to reevaluate U.S. foreign policy. If Washington focuses its resources on limited goals that prioritize key national security interests, it can better tend to the state of its own republican government and society. It might not be as romantic as crusading for democracy, but it could be essential in preserving the Union.
What, in fact, is India's stand on Kashmir?
At the UNGA, India's first secretary Sneha Dubey said the entire Union Territories of Jammu & Kashmir and Ladakh "were, are and will always be an integral and inalienable part of India. She added, "Pakistan's attempts to internationalise the Kashmir issue have gained no traction from the international community and the Member States, who maintain that Kashmir is a bilateral matter between the two countries (Pakistan is 'arsonist' disguising itself as 'fire-fighter': India at UNGA, the Hindu September 25, 2021).
It is difficult to make head or tail of India's stand on Kashmir. India considers the whole of the disputed state of Jammu and Kashmir as its integral part. Yet, at the same time, admits it to be a bilateral matter still to be resolved between India and Pakistan.
What bars Pakistan from agitating the Kashmir dispute at international forums?
India presumes that the Simla accord debars Pakistan from "internationalizing" the Kashmir dispute. That's not so. Avtar Singh Bhasin (India and Pakistan: Neighbours at Odd) is of the view that though Pakistan lost the war in East Pakistan, it won at Simla.
Bhasin says, `At the end, Bhutto the "dramatist" carried the day at Simla. The Agreement signed in Simla did no more than call for `respecting the Line of Control emerging from the ceasefire of 17 December 1971. As the Foreign Secretary TN Kaul [of India] said at briefing of the heads of foreign mission in New Delhi on 4 July 1972, the recognition of the new ceasefire line ended the United Nations' Military Observers' Group on India and Pakistan (UNMOGIP) role in Kashmir, created specifically for the supervision of the UN sponsored ceasefire line of 1949, since that line existed no more. Having said that India once again faltered for not asking the UN to withdraw its team from Kashmir, or withdrawing its own recognition to it and its privileges (Document No. 0712 in Bhasin's India-Pakistan Relations 1947-207).
Following Simla Accord (1972), India, in frustration, stopped reporting ceasefire skirmishes to the UN. But, Pakistan has been consistently reporting all such violations to the UN. India feigns it does not recognise the UNMOGIP. But, then it provides logistic support to the UMOGIP on its side of the LOC.
India keeps harassing the UNMOGIP vehicles occasionally. Not long ago, three members of the UNMOGIP had a close call along the LoC in Azad Jammu and Kashmir after Indian troops shot at and injured two locals who were briefing them on the situation after ceasefire violations.
India even asked UNMOGIP to vacate 1/AB, Purina Lila Road, Connaught Place, from where it has been functioning since 1949.
Bhasin says (p.257-259), `The Pakistan Radio broadcasts and…commentators took special pains to highlight …the fact: (i) That India have accepted Kashmir to be a disputed territory and Pakistan a party to the dispute. (ii) That the UNSC resolutions had not been nullified and contrarily (iii) Kashmir remained the core issue between the two countries and that there could not be permanent peace without a just solution based on the principle of self-determination for the people of Kashmir. And Pakistan was right in its assessment. It lost the war won the peace. At the end India was left askance at its own wisdom'.
Obviously, if the UNSC resolutions are intact, then Pakistan has the right to raise the Kashmir dispute at international forums.
India's shifting stands on Kashmir
At heart, the wily Jawaharlal Lal Nehru never cared a fig for the disputed state's constituent assembly, Indian parliament or the UN. This truth is interspersed in Avtar Singh Basin's 10-volume documentary study (2012) of India-Pakistan Relations 1947-2007. It contains 3649 official documents, accessed from archives of India's external-affairs ministry. These papers gave new perspectives on Nehru's vacillating state of perfidious mind concerning the Kashmir dispute. In his 2018 book (published after six years of his earlier work), India, Pakistan: Neighbours at Odds (Bloomsbury India, New Delhi, 2018), Bhasin discusses Nehru's perfidy on Kashmir in Chapter 5 titled Kashmir, India's Constitution and Nehru's Vacillation (pages 51-64). The book is based on Selected Works of Jawaharlal (SWJ) Nehru and author's own compendium of documents on India-Pak relations. Let us lay bare a few of Nehru's somersaults
Nehru disowns Kashmir assembly's "accession", owns Security Council resolutions
Initially, Nehru banked on so-called Instrument of Accession and its authentication by `Constituent Assembly. Yet, in a volte-face he reiterated in New Delhi on November3, 1951 that `we have made it perfectly clear before the Security Council that the Kashmir Constituent Assembly does not [insofar] as we are concerned come in the way of a decision by the Security Council, or the United Nations'(SWJ: Volume 4: page 292, Bhasin p.228). Again, at a press conference on June 11, 1951, he was asked `if the proposed constituent assembly of Kashmir "decides in favour of acceding to Pakistan, what will be the position?"' he reiterated, `We have made it perfectly clear that the Constituent Assembly of Kashmir was not meant to decide finally any such question , and it is not in the way of any decision which may ultimate flow from the Security Council proceedings' (SWJ: Volume 15:, Part II, page 394. Bhasin page 56). He re-emphasised his view once again at a press conference in New Delhi On November 3, 1951.
Nehru does not label Pakistan an aggressor at the UN
And then labels it so in Parliament
He never labeled Pakistan an aggressor at the UN. Yet, he told parliament on March 1, 1954 `that "aggression" took place in Kashmir six and a half years ago with dire consequences. Nevertheless the United States have thus far not condemned it and we are asked not to press this point in the interest of peace (Bhasin pp. 55-56).
Nehru disowns the Security Council as just a non-binding mediator
On July 24 1952, Nehru said, `Unless the Security Council functioned under some other Sections of the Charter, it cannot take a decision which is binding upon us unless we agree to it. They are functioning as mediators and a mediator means getting people to agree (SWJ, Volume 19, page 241. Bhasin page 56).
Security Council re-owned
Bhasin points out (page 57 op. cit.) `At the same press conference on 24 July, 1952 when asked what the necessity of plebiscite was now that he had got the Constituent Assembly [approval], he replied "Maybe theoretically you may be right. But we have given them [UN] an assurance and we stand by it (SWJ: Volume 19, pp. 240-241. Bhasin, p. 57, Bhasin pages 256-257).
Concluding remarks
Pakistan's recourse to the UN is India's Achilles Heel. So it is as India's stand on disputed Kashmir is a rigmarole of inconsistent myths.
To avoid internationalization of the Kashmir issue, India's own former foreign secretary Jagat Singh Mehta offered proposals (rebranded by Pervez Musharraf's) to soften the LOC in exchange for non-internationalisation of the Kashmir dispute for 10 years. Mehta presented his ideas in an article, 'Resolving Kashmir in the International Context of the 1990s'.
India had no consistent stand on Kashmir. There was a time when Sardar Patel presented Kashmir to Pakistan in exchange for Hyderabad and Junagadh. Reportedly, the offer was declined as Pakistan's prime minister Liaquat Ali Khan thought it could retain not only Kashmir but also Junagadh and Hyderabad. Jawaharlal Nehru approached the United Nations' for mediation. He kept harping his commitment to the plebiscite.
It is eerie that the whole architecture of India's stand on Kashmir is erected on the mythical `instrument of accession' and its endorsement by the disputed state's assembly, Accession documents are un-registered with the UN. The Simla Accord text makes crystal clear reference to the UN charter.
Let India know that a state that flouts international treaties is a rogue state: pacta sunt servanda, treaties are to be observed and are binding on parties. Self-determination is not only a political but also a legal right in disputed lands. Sans talks with Pakistan, and UN or third-party mediation, what else is India's recipe for imprisoned Kashmiris? A nuclear Armageddon or divine intervention?
Afghanistan may face famine because of anti-Taliban sanctions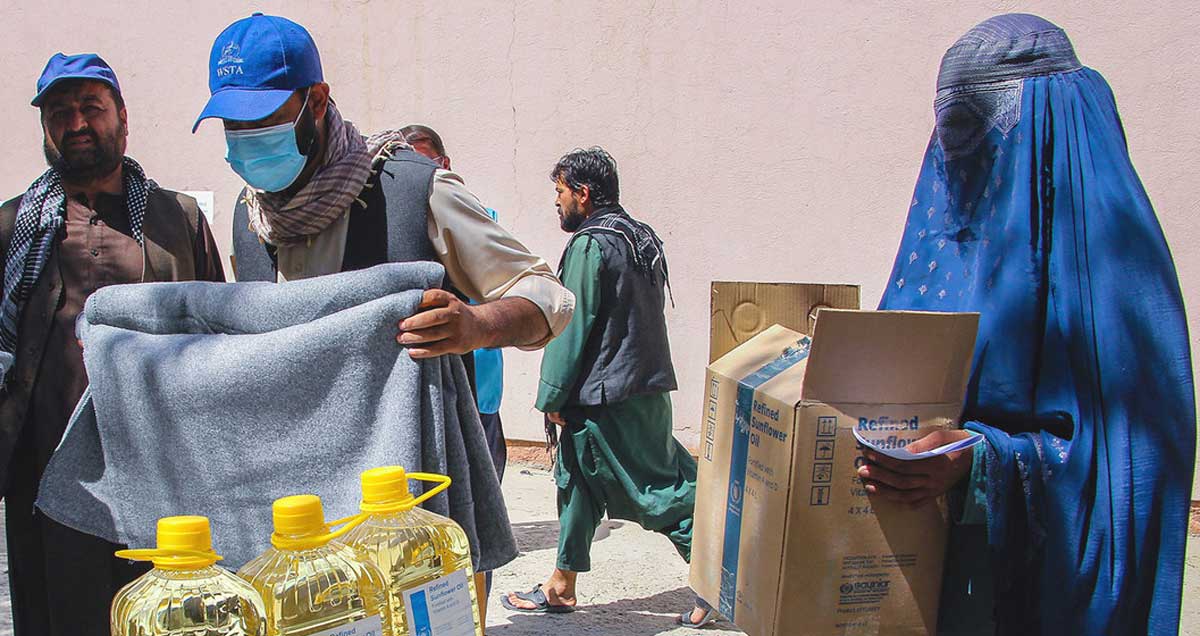 Afghanistan may face a food crisis under the Taliban (outlawed in Russia) rule because this movement is under sanctions of both individual states and the United Nations, Andrei Kortunov, Director General of the Russian International Affairs Council, told TASS on Monday.
"A food crisis and famine in Afghanistan are not ruled out. Indeed, Afghanistan is now on life support, with assistance mostly coming from international development institutes, as well as from the United Nations, the European Union, and the United States, i.e. from Western sources and institutes close to the West," he said. "The Taliban is under international sanctions, not only unilateral US and EU sanctions, but also under UN sanctions. That is why, in formal terms, the Taliban coming to power may mean that these sanctions could be expanded to the entire country, and it will entail serious food problems. Food deliveries from the World Food Program and other international organizations may be at risk."
According to the expert, statistics from recent years show that annual assistance to Afghanistan amounts to about five billion US dollars, but this sum is not enough to satisfy the needs of the country's population. "It is believed that a minimal sum needed by Afghanistan to maintain basic social institutions to avoid hunger in certain regions stands at one billion US dollars a month, i.e. 12 billion a year," Kortunov noted. "Some say that twice as much is needed, taking into account that population growth in Afghanistan is among the world's highest and life expectancy is among the lowest. And around half of Afghan children under five are undernourished."
He noted that despite the fact that the issue of further food supplies to Afghanistan is not settled, some countries, for instance, China, continue to help Afghanistan but a consolidated position of the international community is needed to prevent a food and humanitarian crisis. "A common position of the international community is needed and it should be committed to paper in corresponding resolutions of the United Nations Security Council, which should provide for reservations concerning food assistance in any case," he added.
However, in his words, the key question is who will control the distribution of humanitarian and food assistance inside the country. "There were such precedents when countries and regimes under sanctions were granted reservations and received food assistance. But a logical question arises about who will control the distribution of this assistance. This has always been a stumbling block for programs of assistance to Syria, as the West claimed that if everything is left to Damascus' discretion, assistance will be distributed in the interests of [President Bashar] Assad and his inner circle rather than in the interests of the Syrian people. It is not ruled out that the same position will be taken in respect of the Taliban," Kortunov went on to say. "It means that the international community will be ready to provide food assistance but on condition that unimpeded access will be granted to the areas in need and everything will not be handed over to the Taliban who will decide about whom to help."
After the US announced the end of its operation in Afghanistan and the beginning of its troop withdrawal, the Taliban launched an offensive against Afghan government forces. On August 15, Taliban militants swept into Kabul without encountering any resistance, establishing full control over the country's capital within a few hours. Afghanistan's President Ashraf Ghani said he had stepped down to prevent any bloodshed and subsequently fled the country. US troops left Afghanistan on August 31.
From our partner RIAC