Green Horizon Summit to Accelerate the Race to Zero, Highlight Innovative Solutions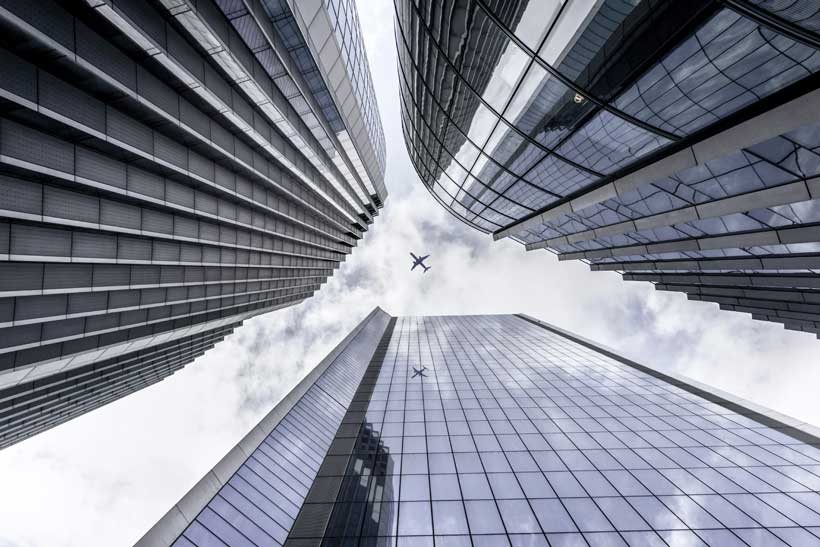 The City of London Corporation, in collaboration with the Green Finance Institute, and supported by the World Economic Forum, is hosting a virtual summit from 9 to 11 November that will focus on the role of green finance in the recovery from COVID-19.
The Green Horizon Summit will bring together leaders from government, business, and civil society to close the financing gap between net zero ambitions and reality. Each session will help drive forward the role of green finance in the recovery from COVID-19.
The Summit will cover five major themes:
Reporting, Risk Management and Return
Financing the Energy Transition
Infrastructure and Green Growth
Financing Resilience and Adaptation
Nature and Net Zero
All sessions will be livestreamed here and captioned. Session recordings and videos will be uploaded to the Forum's YouTube channel. A full list of speakers can be found here.
The Forum will host day three (November 11) of the Summit. This 'practitioners' day' will focus on how to put the frameworks into place and funnel finance into a net zero economy. It will feature a range of practitioners covering a new generation of asset managers, banking, big data, professional services to hear how we can make the transition a reality.
The media can ask questions through Slido using the code GHS2020.
Key topics covered on this day include building common ESG metrics, shaping the future of work and skills of the future, and how to accelerate and finance innovation that will accelerate the race to zero.
Secrets to Successful Selling Online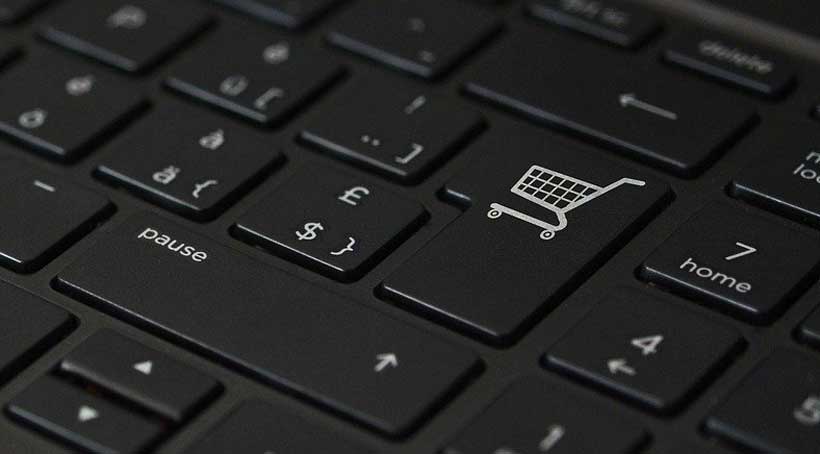 Online commerce has opened a new revenue for people to earn money with very little overhead costs. It's much easier and faster to set up an online shop especially with some of the best eCommerce merchant services available to you on the Internet.
The number one rule you need to adopt right now as a seller is to never overlook the details or turn a blind eye to setting up the foundations of your eCommerce site. Every detail matters, and it's the little ones especially that will lead to overall success, not merely buying and selling inventory alone.
You don't want to be one of those sellers who's so eager to get going you rush through the entire process and end up making several mistakes along the way.
Plenty of eCommerce sites today handle the shipping and payment functions when you sign up, but that doesn't mean you don't have your work cut out for you.
Your job is to make sure your store is continuously selling and to do this, you need to consistently improve your store's performance and monitor it regularly. You need to be mindful of the sales, the seller rating as well as return rates.
Setting up your online store is one thing but keeping it sustainable for long-term and continuous sale is another thing. You got your store to the top of its game, now you need to help it stay there.
Think of these secrets to successful selling as your Must Do List, your bible that paves the way for what success as an entrepreneur looks like. Let's get right to it:
Make Your Page Mobile Friendly – Plenty of customers these days do their online shopping on their mobile phones. It's easy, quick, convenient and sometimes they like to shop on the go. Any content you create today must be optimized for mobile viewing first, and desktop second. It includes your eCommerce stores. If your store is not optimized for mobile viewing, you're already on the losing end. Customers who will be turned off by this inconvenience and purchase from other sellers with better flexibility. Remember you are dealing with a very short attention span.
Offer The Best Prices – Without compromising on your profit margins too much, offer your customers the best value for money prices, and they'll be happy to keep coming back to your store for more. Items that are priced lower show up higher on the search results but be careful that it isn't too low. Your pricing needs to be competitive and to do that, using Amazon's Match Low Price feature to assist you in consistently matching with the lowest pricing of the same product on Amazon.
The Buy Box Is a Must – Products listed on the Buy Box often see an increase in purchases. Therefore, think of this option as the Holy Grail you need to strive to achieve.
Don't Be a Rule Breaker – You can never achieve the success you want if you keep cutting corners and breaking all the rules as you go. Follow the rules set by your eCommerce platform, because they are there for a reason. Follow them, and your account will not be penalized or suspended, and you won't run the risk of losing business.
Never Ignore Your Customers Reviews – Whether good or bad, if you get a review, acknowledge it and thank your customer for taking the time to leave some feedback. If it is a less than favorable review, thank them too and let them know you'll consider their points to improve in the future. Never give in to the temptation to cheat on your reviews. Customers will click on products that have higher ratings. The likelihood of them purchasing it is if it has good reviews and high ratings. If you have a product that always gets bad reviews, take it as a sign that maybe you're better off not selling this item after all.
Integrate Your Systems for Better Efficiency – If you are on multiple other channels, consider integrating your sales channels with your backend systems. automate these processes and eliminate the process of manual data entry, which can cause delayed data processing time as well as costly errors. Not to mention that in business, time is money. Integrating your systems lets you sync various data such as orders, inventory, customers, items as well as shipping and tracking information between your other systems and Amazon.
Set yourself apart with community values
Setting yourself apart from other businesses in 2021 onwards is not just about producing the best or the most unique content. It's about setting up values and aligning your values and principles to appeal to your target market.
These values are:
If you are a company that sells makeup, skincare, household cleaners, or anything that may affect the earth, plants, and animals, then establishing your business values as a vegan is a step approach towards a better tomorrow. Get your brand, company, and products certified with the appropriate agencies to build trust and confidence in your target market. Customers who care about issues like this will be more willing to purchase and support brands that align with their values and principles.
Cultivating sustainable practices
Online commerce relies heavily on shipping and this comes with its set of plastic packaging. Be kinder to Mother Nature by switching your packaging practices to include more sustainable alternatives. This includes using recycled paper or recycled plastic, reducing the amount of packaging paraphernalia such as stickers, bows, and ribbons, and encouraging your customers to send back the empty bottles, boxes, or packaging material after they have used your products.
Supporting gender equality and human rights
The world needs more kindness and equality. Support and speak up for your community's causes. It can be anything from gender equality, LGBTQIA rights, and racial discrimination. Donate to organizations that champion these causes and encourage your customers to do so. You can even donate $1 from every purchase a customer makes to the causes that you care about.
Russian Nornickel signed a deal with UK chemicals giant Johnson Matthey
Russian Nornickel, the world's largest metal producer has signed a deal with Johnson Matthey (JM) on long-term supply of critical metals for their battery materials production in Finland.
The Finnish government is actively developing production sites for battery components. Finnish budget for 2021 includes additional funding of EUR 300 million for Finnish Minerals Group to promote investments for the production of precursor and cathode active materials used in lithium-ion batteries in Finland.
Earlier in April Nornickel announced plans to ramp up sustainable nickel and cobalt production at its refinery in Finland — NN Harjavalta — in response to the growing European demand for high quality and responsibly sourced metals for the EV industry. NN Harjavalta's product range will be playing an important role in satisfying Johnson Matthey's requirements for its precursor and cathode active materials production in Finland as well as for its existing factory in Poland.
Johnson Matthey announced the development in Finland of its second commercial plant with a nameplate capacity of 30 kt of ultra-high energy density cathode materials required by EV producers. The factory will be powered solely by renewable energy and incorporate an innovative effluent treatment solution.
Nornickel and Johnson Matthey have also signed a memorandum of understanding to explore options to further extend metal supply in the future. The parties also intend to collaborate in other important parts of the battery materials value chain, including new metal dissolution technology, circular economy opportunities, and tokenization of the supply chain using blockchain technology. Implementation of token-based smart contracts allows combining metal deliveries with complete provenance as well as ESG credentials including carbon footprint to ensure the unprecedented level of responsible sourcing.
The deal will allow the Russian and British company to define joint sustainable development initiatives.
"We are delighted for this opportunity to develop our business together with Johnson Matthey — a new important player in the Finnish battery materials ecosystem — and help the company expand on the European EV market. Our memorandum should enable us to identify mutually beneficial sustainability initiatives that support the ambition of achieving the most sustainable battery materials value chain in Europe," commented Vladimir Potanin, President of Norilsk Nickel.
Earlier, Norilsk Nickel signed a letter of intent to establish a battery recycling cluster in Harjavalta, Finland, to serve the electric vehicle market in partnership with Finnish energy company Fortum and German world's leading chemical company BASF. This will successfully complete the "closed loop" recycling cycle for critical metals present in used batteries.
Bangladesh Economy Shows Early Signs of Recovery Amid Uncertainties
Bangladesh's economy is showing nascent signs of recovery backed by a rebound in exports, strong remittance inflows, and the ongoing vaccination program, says a new World Bank report, "Bangladesh Development Update- Moving Forward: Connectivity and Logistics to strengthen Competitiveness," launched today.
After being severely affected by the COVID 19 pandemic—which slowed growth and for the first time in two decades reversed the poverty reduction trend—the economy is recovering gradually.
Over the first half of FY21, factories reopened and exports rebounded. However, the economy faces elevated risks in the context of the ongoing COVID-19 pandemic.
In Dhaka and Chittagong, the country's two largest cities, recent surveys pointed to a recovery in the labor market in the first half of FY21. With gradual restoration of livelihoods, food security in poor and slum areas improved. In Chittagong, the percentage of adults working had returned to pre-COVID levels by February 2021.
"Despite the uncertainty created by COVID-19, the outlook for Bangladesh's economy is positive. Much of the pace of recovery will depend on how fast mass vaccination can be achieved," said Mercy Miyang Tembon, World Bank Country Director for Bangladesh and Bhutan. "The World Bank will support a resilient recovery, helping Bangladesh achieve green, smart, and inclusive growth."
In FY21, growth will be supported by a recovery in manufacturing as export demand strengthens, a rebound in construction supported by accelerating public investment, and robust service sector growth as the vaccination campaign progress. inflation is projected to remain close to Bangladesh Bank's 5.5 percent target, and the fiscal deficit is projected to remain at 6 percent of GDP.
Risks to the outlook remain elevated. A fragile global economic recovery could dampen demand for RMG products and limit job opportunities for migrant workers. The COVID-19 pandemic has exacerbated financial sector risks stemming from nonperforming loans and weaknesses in bank governance and risk management.
Improving logistics performance could help accelerate the recovery and improve competitiveness. The report outlines opportunities to modernize the logistics system to ensure business continuity and build resilience. This can be achieved through a system-wide strategy to increase logistics efficiency; improve the quality, capacity, and management of infrastructure; improve the quality and integration of logistics services; and, achieve a seamless integration of regional logistics services.
"The COVID-19 pandemic has led to an unpreceded global recession," said Bernard Haven, World Bank Senior Economist, and co-author of the report. "Protecting households affected by the pandemic remains an urgent priority, while structural reforms can help accelerate the recovery."
The Bangladesh Development Update is a companion piece to the South Asia Economic Focus, a twice-a-year World Bank report that examines economic developments and prospects in the South Asia Region, and analyzes policy challenges faced by countries. The Spring 2021 edition titled South Asia Vaccinates, launched on March 31, 2021, shows that economic activity in South Asia is bouncing back, but growth is uneven, recovery remains fragile, and the economic outlook is precarious. The report also focuses on the different dimensions of vaccine deployment and provides a cost-benefit analysis of vaccination in the region.