European Vocational Skills Week: 'VET for Green and Digital Transitions'
The European Vocational Skills Week 2020 will take place digitally across the European Union from 9 to 13 November 2020. It is organised by the European Commission in partnership with the German Federal Ministry of Education and Research, as part of the German Presidency of the Council of the EU. This fifth edition encourages people of all ages to discover their talent and develop their skills in line with labour market needs through vocational education and training (VET), an important sector for economic and social recovery in the COVID-19 context.
The focus of the 2020 edition will be on higher VET (post-upper secondary school level) and VET skills for green and digital transitions. Promoting digital learning platforms, establishing a culture of lifelong and continuous education and implementing sustainable VET structures are key issues for the Commission and the German Presidency.
Nicolas Schmit, Commissioner for Jobs and Social Rights, said: "Labour markets need creative brains, and skilled hands to master the digital and green transitions. What Vocational Education and Training (VET) does is train talents. Talents that can make a career for themselves in our societies and contribute to our economies. It has never been more important for VET providers, companies, trade unions, governments and other partners to deliver relevant skills for lifelong learning. I am convinced that VET can play a crucial role in the recovery."
"Excellent vocational education and training plays a significant role in both Germany and Europe in terms of continuing to ensure our prosperity in the future," highlights Anja Karliczek, German Federal Minister of Education and Research. "We want to strengthen VET cooperation in Europe, learn from one another and make VET fit for the future. We took the first steps towards achieving this goal at the Informal Meeting of Education Ministers in Osnabrück together with the EU member states, the European Commission and European social partners. I am delighted that we are opening the European Vocational Skills Week today. This year's event has been organized by the European Commission in cooperation with my ministry, the German Federal Education Ministry. We want to make the most of this opportunity to shine a spotlight on the benefits of vocational education and training in Europe."
As part of the European Vocational Skills Week 2020, local, regional and national organisations from the EU and beyond are hosting virtual events and activities, emphasising the benefits of VET and its crucial role in lifelong learning. They are providing young learners with the initial skills they need for a fulfilling career and creating the means for adults to build on existing skills (upskill) and develop new skills (reskill) throughout their lives. Over 781 associated events and activities have already been registered in 38 countries, reaching more than 1.6 million people.
European Vocational Skills Week Ambassadors and Awards for VET Excellence 2020
This year, 28 Ambassadors representing 25 countries are supporting the European Vocational Skills Week campaign by spreading the word about vocational skills. Nominated by the European Commission, they are inspiring examples of the benefits of VET. Their remarkable achievements demonstrate the advantages VET can offer not only to young people but to anyone considering new learning opportunities.
The gender dimension must be included in the COVID-19 recovery plans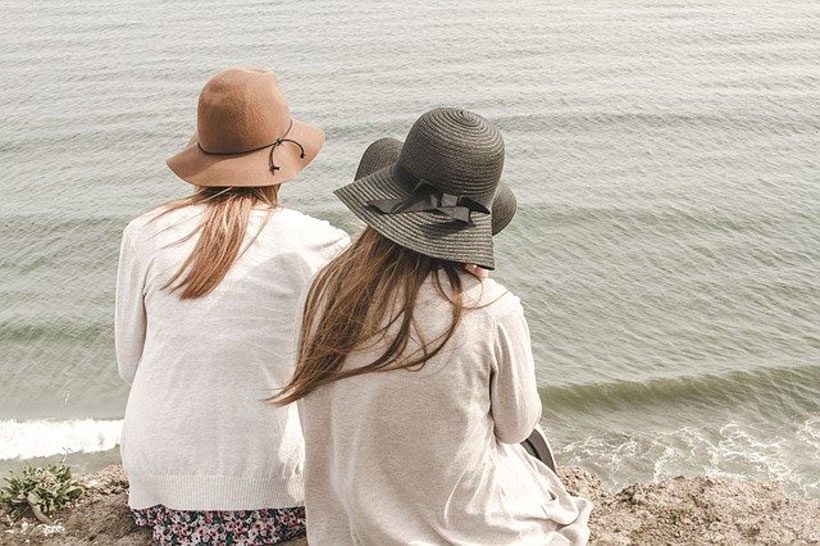 MEPs, national MEPs and high-level guests discussed women's crucial role in leading the fight against the pandemic, in an interparliamentary meeting on Thursday.
At the opening of a meeting hosted by Women's Rights and Gender Equality Chair Evelyn Regner (S&D, AT) on the occasion of International Women's Day (IWD), EP President David Sassoli said: ''The pandemic has not only increased inequalities that already existed, it is also likely to wipe out decades of achievements. Measures adopted to contain the spread of the virus have often exacerbated the gender divide. To make sure women's lives take a step forward, not backwards, we have to achieve genuine equality. It is time to end the rhetoric and to forge ahead.'' He added that the EP will carefully monitor that the gender dimension is included in national recovery plans.
European Commission President Ursula von der Leyen dedicated this International Women's Day to women on the frontline, to health workers, sales assistants who kept supermarkets open, mothers who took care of their children while working from home, and those who lost their jobs. ''We are working on putting women at the centre of all our policies", she added. "Today, we propose a Directive on pay transparency: women must know if their employers treat them fairly, and if not, they must be able to fight back and get what they deserve. Later this year, we will propose new legislation to fight violence against women online and offline.''
Greece's first female President, Katerina Sakellaropoulou, focused on the impact that this pandemic has had on different vulnerable groups of women: single mothers, migrants, elderly women and women victims of domestic violence under lockdown. She also highlighted that 86% of those who work in the care sector in the EU were women, often poorly paid. ''We have to adopt policies that take into consideration the different experiences and needs of men and women'', she concluded.
Women's Rights and Gender Equality Committee Chair Evelyn Regner said: ''It is strikingly clear that we need gender equality and we need strong women, without which the economic and social recovery would remain incomplete. It is our duty and responsibility to make sure the differing yet interlinked needs of people of all genders are taken into account and catered for in the COVID-19 response to build a more resilient, more equal, more just society.''
The discussion panel on ''Women on the frontline: lessons learnt from the crisis management'' gave the floor to women leaders in the political, economic and health sectors, such as Kharija Arib, President of the House of Representatives of the Netherlands, Dr Isabelle Loeb, Medical Director at St Pierre Hospital in Brussels and Kristel Krustuuk, Founder of Testlio, to share their experiences on the ground. EP Vice-President Dimitrios Papadimoulis concluded the panel, which was followed by a debate with MEPs and members of national parliaments, with closing remarks from Commissioner for Equality, Helena Dalli, and Evelyn Regner.
IWD celebration in plenary
President Sassoli and Prime Minister of New Zealand Jacinda Ardern (the latter via a pre-recorded video message) will address MEPs during a Women's Day celebration on Monday 8 March at 17:00. That same day at 11.00, Women's Rights Committee Chair Evelyn Regner will be live on Facebook to answer citizens' questions about the current state of gender equality in the EU. At 12.00, she will have a live Instagram exchange with Polish influencer Anja Rubik.
Europe Future Neighbourhood – Disruptions, Recalibration, Continuity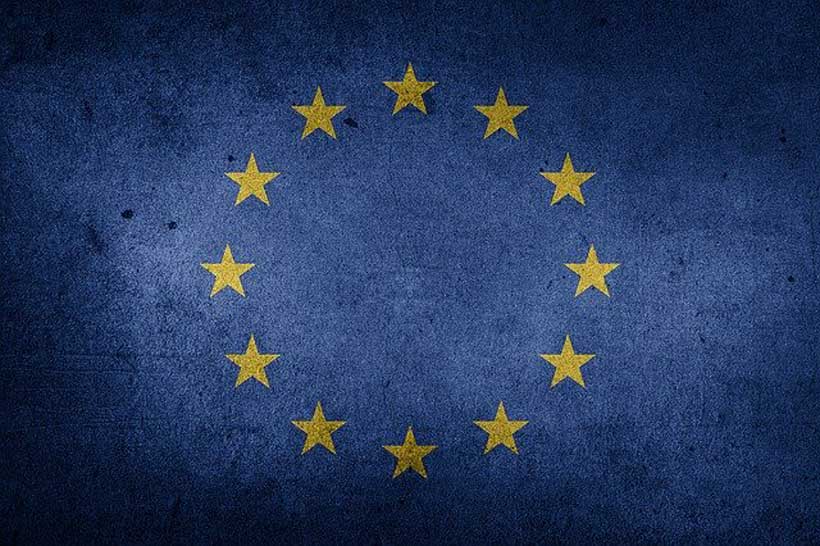 On 8 March 2021 International Institute for Middle East and Balkan Studies (IFIMES organizes together with partners in Vienna international conference entitled Europe Future Neighbourhood – Disruptions, Recalibration, Continuity. Co-organizers of the event are IFIMES along with Modern Diplomacy (the EU-based news platform, www.moderndiplomacy.eu), European Perspectives (the international scientific journal, www.europeanperspectives.org), Vienna School of International Studies (the oldest diplomatic school in the world, www.da-vienna.ac.at) and Culture for Peace (the Vienna-based platform for arts, culture and applied science, www.upf-cultureforpeace.org).
International conference
Europe Future Neighbourhood –
Disruptions, Recalibration, Continuity
FestSaal, Diplomatic Academy Vienna, Favoritenstraße 15a, 1040 Vienna.
Monday, 8 March 2021 from 10.00 to 18.00 h
Information about the detailed program and registration:
E-mail: Euro-med[at]ifimes.org, Vienna[at]ifimes.org
Live-streaming: https://www.facebook.com/DiplomaticAcademyVienna
On behalf of the organizers, the conference will be opened by Dr. Emil Brix, director of the Vienna School of International Studies(DAW) and Dr. Ernest Petrič, former President of the Constitutional Court of the Republic of Slovenia and Vice-President of the IFIMES Advisory Board.
The participants will be addressed by Olivér Várhelyi, EU Commissioner European Neighbourhood and Enlargement, Dunja Mijatović, Council of Europe Commissioner for Human Rights (tbc), George W. Vella, President of the Republic of Malta and Ilir Meta, President of the Republic of Albania (OSCE 2020 Chairmanship country).
First panel is entitled"Revisiting and Rethinking Euro-Med: Fostering dialogue and a cooperative approach to addressing common challenges". Moderator of this panel is Lamberto Zannier, OSCE Sec-General (2011-2017), director of Euro-Mediterranean Diplomacy and Intercultural Affairs at IFIMES. The panellists are:
– Pascal Allizard, Senator, OSCE Parliamentary Assembly Vice President, Special Rapporteur for Mediterranean issues
– Gustavo Pallares, Deputy Secretary General OSCE Parliamentary Assembly
– Monika Wohlfeld, German Chair for Peace Studies and Conflict Prevention, Mediterranean Academy of Diplomatic Studies
– Ali Goutali, OIC Jeddah, Director
– Ettore Greco, Executive Vice President of the IAI, Head of the Multilateralism and Global Governance programme
– Emiliano Alessandri, Senior External Co-operation Officer, OSCE
Second Panel is entitled "Rule of Law, Health to Education, Social compact, Business continuity in times of C-19 & Europe's reindustrialisation; Cross-generational and Economic greening; Transit and energy security;". Moderator of this panel is Lejla Mazlic, Al Jazeera. The panellists are:
– Florian Iwinjak, UNIDO, Strategic Relations and Resource Mobilisation
– Carlos López-Veraza Perez, Public Prosecutor, Spain
– UNCTAD designate – II Dimension, tba
– ILO designate – EYS Dimension, tba
– Kamila Zarychta Romanowska, Parliamentary Litigator, EU/Poland
– Maria Smotrytska, Ukrainian Association of Sinologists, Shanghai/Kyiv
Third Panel is entitled "Brexit and Future of cross-Atlantic relations: Decoupling or Recalibration?". Moderator of this panel is Katrin Harvey, Ban Ki-moon Centre for Global Citizens, Vienna/Seoul. The panellists are:
– Eva Kaili, MEP Industry, Research and Energy (AI in a Digital Age), EU/Brussels
– Katarzyna Zysk, Deputy Director, Norwegian Institute for Defence Studies
– Scott Younger, Intl Chancellor President University, UK/Scotland
– Elizabeth Deheza, Head, Latin America Strategic Intelligence, London
– Matthias E. Leitner, University of Bonn, Germany
– Sinisa Ljepojevic, Tanjug correspondent London/Washington (aD)
– Heather Katharine McRobie, Oxford & Bifröst University, UK/AUS/IS
The conference will end with the music programme entitled "From Culture for Peace to Culture of Peace" by Reine Hirano, MSa (cello), Tokyo, Japan, performing Tchaikovsky, Bach and Saint-Saëns live at DAW premises.
International Institute IFIMES and its co-organizers have been joined by numerous universities from Europe, Asia, Africa and America, while the media partners are four renowned European diplomatic magazines and partners from Asia.
The international conference in part of four-tier 2020-21 International Conference of the Vienna Process – Vienna (July 2020 & March 2021), Geneva (May 2021) and Barcelona (September 2021).
Vienna July 2020 – Vienna Process I after movie is available at https://www.youtube.com/watch?v=QJHxZFaWfgM
EU and Armenia Comprehensive and Enhanced Partnership Agreement enters into force
On 1 March 2021, the European Union-Armenia Comprehensive and Enhanced Partnership Agreement (CEPA) will enter into force. It has now been ratified by the Republic of Armenia, all EU Member States and the European Parliament. This represents an important milestone for EU-Armenia relations.
This Agreement provides a framework for the EU and Armenia to work together in a wide range of areas: strengthening democracy, the rule of law and human rights; creating more jobs and business opportunities, improving legislation, public safety, a cleaner environment, as well as better education and opportunities for research. This bilateral agenda also contributes to overall aim of the EU to deepen and strengthen its relations with the countries of its Eastern neighbourhood through the Eastern Partnership framework.
High Representative of the European Union for Foreign Affairs and Security Policy/Vice-President of the European Commission, Josep Borrell, said: "The entry into force of our Comprehensive and Enhanced Partnership Agreement comes at a moment when Armenia faces significant challenges. It sends a strong signal that the EU and Armenia are committed to democratic principles and the rule of law, as well as to a wider reform agenda. Across political, economic, trade, and other sectoral areas, our Agreement aims to bring positive change to people's lives, to overcome challenges to Armenia's reforms agenda."
Commissioner for Neighbourhood and Enlargement, Olivér Várhelyi, underlined that: "While these are trying times for Armenia, the European Union continues to stand by the Armenian people. The entry into force of the bilateral EU-Armenia agreement on 1 March will allow us to strengthen our work on the economy, connectivity, digitalisation and the green transformation as priority areas. These will have concrete benefits for the people and are key for socio-economic recovery and the longer-term resilience of the country. In the current turbulent days, maintaining calm and respect for democracy and constitutional order are key."
The Agreement was signed in November 2017 and substantial parts of have been provisionally applied since 1 June 2018. Since then, the breadth and depth of the bilateral cooperation between Armenia and the European Union have advanced steadily. At the 3rd EU-Armenia Partnership Council held on 17 December 2020, the European Union and Armenia reiterated their full commitment to implementing the CEPA.
The Agreement plays an important role for the modernisation of Armenia, in particular through legislative approximation to EU norms in many sectors. This includes reforms in the rule of law and respect of human rights, particularly an independent, efficient and accountable justice system, as well as reforms aimed at enhancing the responsiveness and effectiveness of public institutions and at favouring the conditions for sustainable and inclusive development.
From the entry into force of the Agreement on 1 March, cooperation will be strengthened in those areas which to date were not subject to the provisional application of the Agreement. The European Union stands ready and looks forward to working even more closely with Armenia on the full and effective implementation of the Agreement, in our mutual interest and to the benefit of our societies and citizens.