Virtual exhibition on forest biodiversity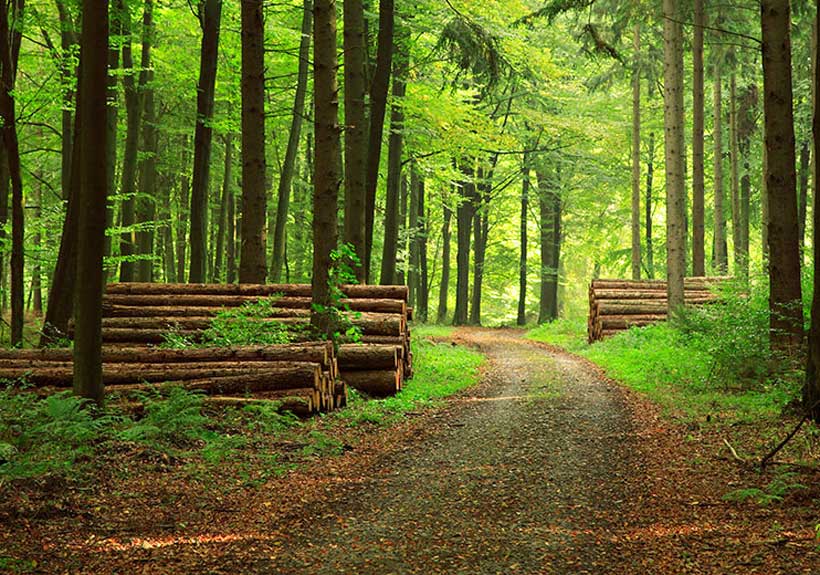 Forests host an estimated 80 percent of all terrestrial species of animals, plants and insects. The diverse species which inhabit vast forest landscapes play a key role in keeping forest ecosystems healthy and productive. Globally, biodiversity loss is taking its toll on the world's forests: when animals and organisms disappear from forests, many of the vital functions they perform are lost, with significant implications for forest health, the climate, and livelihoods of millions of people.
The Russian Federation alone accounts for around one-fifth of the world's forests, and animals found in and around forests in Russia are among the most precious, vulnerable species today. One such animal is the famous Siberian tiger, whose population fell as low as 40 in the 1940s. Thanks to restoration and conservation efforts, this number has risen to 540 Siberian tigers living in the wild in Russia today.
The story of the survival of the Siberian tiger is an inspiring one and can serve as a broader call for action to protect and conserve complex forest ecosystems upon which we all depend. To raise awareness of the importance of biodiversity conservation for forest ecosystems, the Russian Geographical Society, UNECE, the Food and Agriculture Organization of the United Nations and the Permanent Mission of the Russian Federation to the United Nations in Geneva organized the exhibition "Forest biodiversity: too precious to lose" from 2 – 12 November 2020 in the Passerelle of the Palais of Nations. Due to the restrictions on attendance caused by the COVID-19 outbreak, the exhibition is also available in virtual format.
During the opening, on 4 November, Mr. Alexander Alimov, Deputy Representative of the Russian Federation to UNOG and other International Organizations in Geneva, noted:
"This year we have issued a new Red List of the Russian Federation. One third of animal species included in the list are new species that are now under protection by the Government. This practice has demonstrated that well-planned conservation action leads to positive outcomes – over the recent years, we have been able to increase the numbers of the Siberian tigers, Persian, Amur and snow leopards, polar bears, European bison and falcons."
"Saving our flora and fauna from extinction and ensuring the environmental balance require a holistic approach and harmonization of efforts on other ecological and sustainable development tracks. As a "forest power" with 20% of world's forests, the Russian Federation attaches special significance to sustainable forest management, adaptation to adverse effects of climate change, sustainable development of its freshwater systems in accordance with the basin approach to water management, including in the transboundary context."
Ms. Paola Deda, Director of the Forests, Land and Housing Division of UNECE, who chaired the launch of the virtual exhibition on 4 November, remarked:
"The current health crisis spirals from another major crisis of our time – a biodiversity crisis. This is why the recovery path that lies ahead of us must include enhanced efforts to meet the targets of the Sustainable Development Goal 15: Life on Land, which, as this pandemic has shown, is absolutely central to preventing such crises from happening again".
Oil and Gas Industry commits to new framework to monitor, report and reduce methane emissions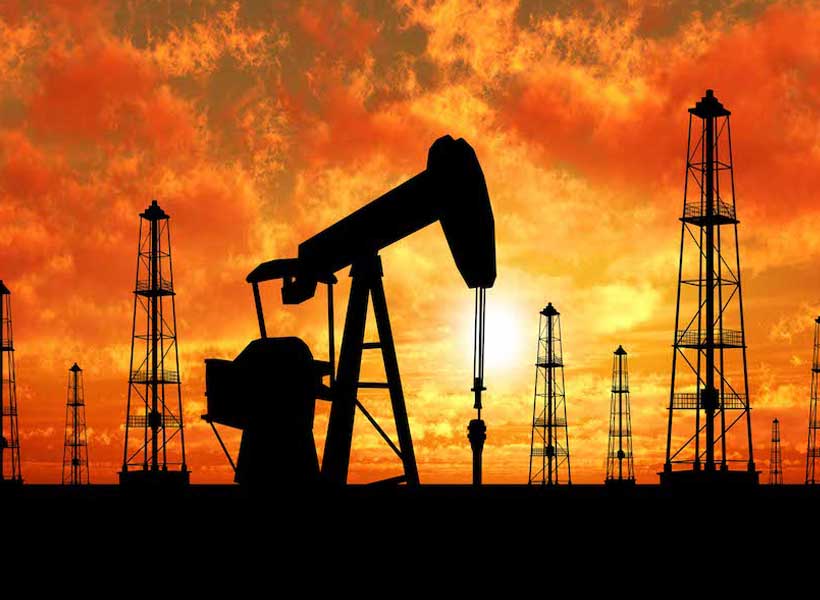 In a move that will help tackle one of the biggest and most solvable contributors to the climate crisis, major players in the oil and gas industry agreed today to report methane emissions with a new, much higher level of transparency.
"To win the Race to Net Zero Emissions, we need everyone on board. We need ambitious action from the Oil & Gas Industry. UNEP is committed to supporting efforts that reduce methane emissions, and we recognize the leadership of companies that have joined such an ambitious methane reporting framework," said Inger Andersen, Executive Director of UNEP. "We look forward to seeing actions that turn commitments into actual emissions reduction".
Methane released directly into the atmosphere is a highly potent greenhouse gas, with more than 80 times the warming power of carbon dioxide over a 20-year period. Actions to cut methane emissions can yield a near-term reduction in the rate of warming, complementing efforts to decarbonize the world's energy and transport systems while also delivering air quality benefits.
Kadri Simson, EU Energy Commissioner, said "I am very happy to see the energy industry taking immediate action on methane emissions. A clear commitment to measure and monitor emissions is an important first step for significantly reducing them and I am proud of what we have achieved together. Today's signature is the first deliverable under the Commission's recent methane strategy.There are many more steps to take to cut emissions along the entire value chain and I hope to work closely with all – European and international – partners to reach this goal."
The Oil and Gas Methane Partnership (OGMP) is a Climate and Clean Air Coalition (CCAC) initiative led by the UN Environment Programme (UNEP), the European Commission (EC), and the Environmental Defense Fund (EDF). Already 62 companies with assets on five continents representing 30 per cent of the world's oil and gas production have joined the partnership. The new OGMP2.0 framework is the new gold standard reporting framework that will improve the reporting accuracy and transparency of anthropogenic methane emissions in the oil and gas sector.
"Thanks to the 62 companies for committing to measure, report and reduce pollution from their core operations and joint ventures. This will be the basis for robust standards in Europe, and beyond, that ensure the oil industry takes the practical actions urgently needed for our climate," said Fred Krupp, President of the Environmental Defense Fund.
Oil and Gas Methane Partnership 2.0
At the core of the effort is a comprehensive measurement-based methane-reporting framework that will make it easier for officials, investors and the public to accurately track and compare performance across companies in ways that have not been possible to this point.
"Reducing methane emissions is a crucial effort in the industry's decarbonization pathway. As a factor on which we can have an immediate and concrete positive impact, OGMP 2.0 offers an internationally recognized blueprint to companies across our industry willing to make improvements in their emission reductions in all phases of the value chain. We look forward to continue working with all partners involved, as only through collaboration with international organizations, civil society and governments we can deliver on our common goals," said Claudio Descalzi, Chief Executive Officer of ENI.
As stipulated in the EU methane strategy, the European Commission is planning to elaborate a legislative proposal on compulsory measurement, reporting, and verification for all energy-related methane emissions, building on the OGMP 2.0 framework
Crucially, the OGMP 2.0 includes not only a company's own operations, but also the many joint ventures responsible for a substantial share of their production. The OGMP 2.0 framework applies to the full oil and gas value chain, not only upstream production, but also midstream transportation and downstream processing and refining – areas with substantial emissions potential that are often left out of reporting today.
The goal is to enable the oil and gas industry to realize deep reductions in methane emissions over the next decade in a way that is transparent to civil society and governments.
"Reducing methane emissions is critical for natural gas to play a role in the energy transition and this new partnership will foster the sharing of industry best practices, particularly on non-operated assets, and improve monitoring" said Patrick Pouyanné, Chairman & CEO of Total. "This is a new step in the fight against methane emissions and our industry is deeply committed to the success of this initiative."
In order to support the realization of global climate targets, OGMP 2.0 aims to deliver a 45 per cent reduction in the industry's methane emissions by 2025, and a 60-75 per cent reduction by 2030.
Cost-effective solutions
According to the International Energy Agency (IEA), roughly three-quarters of methane emissions could be reduced with the technology that exists today, and close to half at zero net cost. Reducing methane emissions from the energy sector by 90% would shave two tenths of a degree Celsius from the forecasted rise in the planet's average temperature by 2050.
Reducing fossil methane emissions by 75 per cent can prevent up to 6 gigatonnes of carbon dioxide equivalent emissions annually – almost ten per cent of the planet's 2019 greenhouse gas emissions, including land-use change.
New observatory in the works
UNEP and the European Commission are also finalizing plans to set up an independent International Methane Emissions Observatory (IMEO). IMEO will aggregate and analyse multiple methane emissions data streams, including data reported by OGMP member companies, to accelerate reductions in methane emissions globally. By assisting industry and governments globally in addressing uncertainty related to reported emissions, the Observatory will improve the consistency and credibility of methane emissions data and accelerate mitigation actions.
ADB, Indorama Ventures Sign $100 Million Blue Loan to Boost Recycling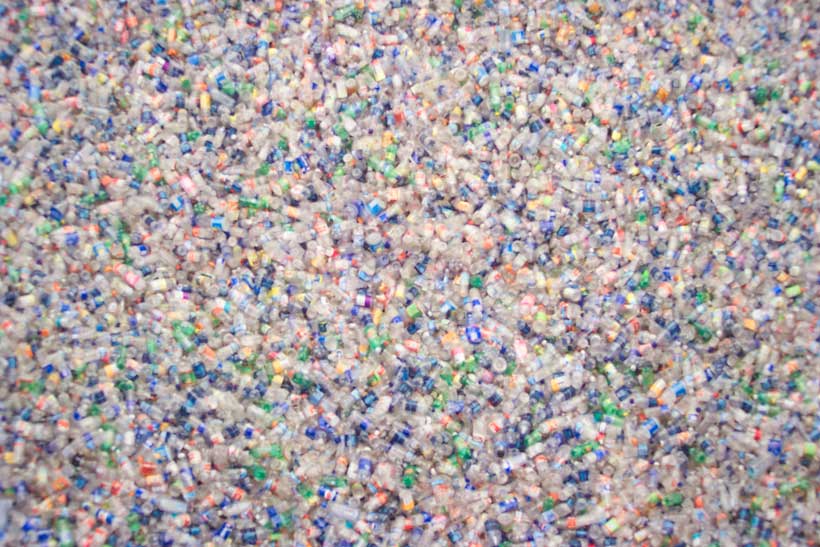 The Asian Development Bank (ADB) and Indorama Ventures Public Company Limited (IVL) signed a $100 million financing package to reduce the environmental impact of plastic and promote a circular economy by boosting the capacity of IVL's plastic recycling plants in India, Indonesia, the Philippines, and Thailand.
The plants will recycle polyethylene terephthalate (PET) plastics widely used in beverage bottles. The finance package comprises $50 million from ADB and $50 million from the ADB-administered Leading Asia's Private Infrastructure Fund (LEAP). A $150 million loan will be provided by the International Finance Corporation (IFC), and $50 million from DEG – Deutsche Investitions- und Entwicklungsgesellschaft mbH.
"The recycling of plastics like PET is a must for healthier oceans, and this initiative will help to achieve that objective by partnering with IVL, which is the global leader of PET production and recycling. We are also excited to work closely with IFC and DEG in this important journey," said Vice-President for Private Sector Operations and Public–Private Partnerships Ashok Lavasa. "There is a rising global demand for recycled plastic packaging. ADB's support will help IVL to meet this demand by collecting and treating plastic waste that would otherwise have been released into the oceans."
"We are honored to agree to this Blue Loan with ADB," said Chief Sustainability Officer Indorama Ventures Yashovardhan Lohia. "IVL is building the recycling infrastructure needed to divert waste from the marine environment. By using post-consumer PET bottles as a feedstock for new bottles, we give value to waste. This drives improvements in waste collection systems, meaning less waste and cleaner oceans."
Mismanagement of all plastic waste damages the marine ecosystem. It is estimated that Asia accounts for more than 80% of all plastics released into the ocean. Globally around half of PET is recycled. In a circular economy, products and materials are redesigned, recovered, and recycled to divert plastic waste from landfills and oceans. The plants to be built under the project are expected to be fully operational by 2022, and will ensure that nearly 5 billion additional bottles are diverted from waste annually.
ADB's loan is its first independently verified nonsovereign blue loan, following Blue Natural Capital Financing Facility's Blue Bond Guidelines, with an assurance report from DNV GL. It is aligned with ADB's Action Plan for Healthy Oceans and Sustainable Blue Economies, which calls for ADB to expand its investments and technical assistance to $5 billion during 2019–2024.
IVL is a Thailand-listed, global business committed to develop technologies and processes that use post-consumer PET and polyester waste materials as feedstock for the future. As the largest producer of 100% recyclable PET in the world, IVL supports all aspects of the circular economy to reduce the amount of waste entering the environment. IVL is listed on the Dow Jones Sustainability Index and operates 125 manufacturing facilities in 33 countries, across 5 continents.
LEAP is a cofinancing vehicle established by ADB and the Japan International Cooperation Agency to support private sector investments in energy and power generation, as well as water, urban infrastructure, transport, information and communications technology, and health.
Carbon dioxide levels hit new record; COVID impact 'a tiny blip'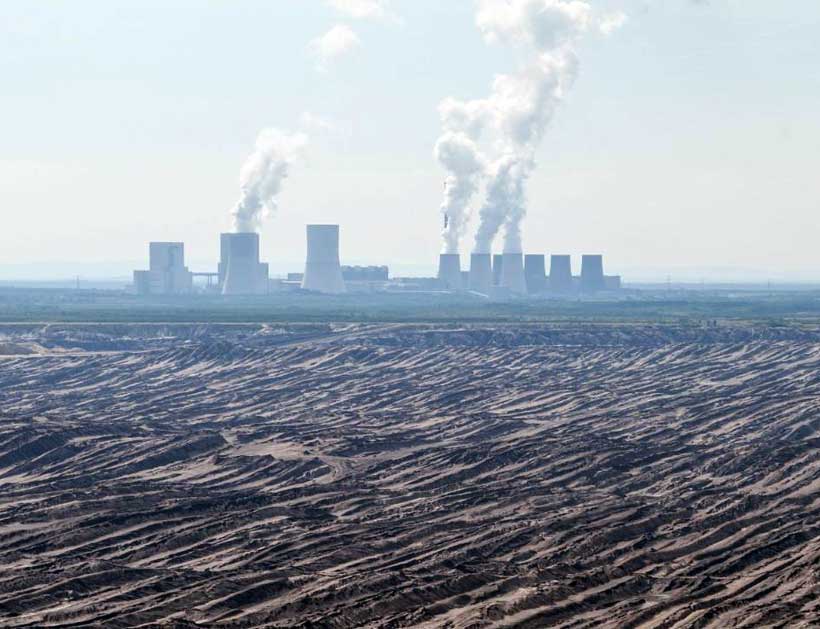 Levels of carbon dioxide (CO2) in the atmosphere hit a new record of 410.5 parts per million in 2019, and are expected to keep rising this year, the World Meteorological Organization (WMO) said in its annual Greenhouse Gas Bulletin on Monday. 
"We breached the global threshold of 400 parts per million in 2015. And just four years later, we crossed 410 ppm. Such a rate of increase has never been seen in the history of our records. The lockdown-related fall in emissions is just a tiny blip on the long-term graph. We need a sustained flattening of the curve", WMO Secretary-General Petteri Taalas said in a statement. 
Reduced activity associated with COVID-19 lockdowns is expected to cut carbon emissions by 4-7 per cent this year, Professor Taalas said.  
Oksana Tarasova, WMO Chief of Atmospheric and Environment Research Division, told a news conference in Geneva that although it looked like the pandemic had brought the world to a standstill, carbon emissions had continued almost unabated because lockdowns only reduced mobility, not overall energy consumption.  
Steadily rising
She compared to the carbon levels in the atmosphere to a bathtub that was filling up more and more every year, and even a single drop of carbon would cause the level to rise. The COVID-related lockdowns were equivalent to just slightly reducing the flow from the tap, she said.  
"The CO2 which we have now in the atmosphere is accumulated since 1750, so it's every single bit which we put in the atmosphere since that time that actually forms the current concentration. It's not what happened today or yesterday, it's the whole history of the human economic and human development, which actually leads us to this global level of 410", Dr. Tarasova said. 
CO2 levels rose by 2.6 ppm in 2019, faster than the average rate for the last ten years, which was 2.37 ppm, and are now 48 per cent higher than the pre-industrial level.  
Professor Taalas said that in order to meet the goals of the 2015 Paris Agreement, in which governments pledged to try to stop temperatures rising by more than 1.5 degrees Celsius above pre-industrial levels, the world needed to switch from coal, oil and gas-fired energy towards solar, wind, hydropower and nuclear power, as well as adopting less-polluting modes of transport, including electric vehicles, biofuels, hydrogen and bicycles.
Carbon commitments
He said it was good news that a growing number of countries had committed to reaching carbon neutrality by 2050, which was required to meet the 1.5 degree target.  
"So far we have 50 per cent of the global emissions which are coming from China, European Union and Japan and South Korea, and also 50 per cent of the global GDP behind this", he declared.
"And if the US with the Biden administration will have the same target that would mean we would have the majority of our emissions and also the majority of the global economy behind such a target. And we should bend this emissions growth curve in the coming five years, and then we should start seeing drops of the emissions of the order of six per cent per year until 2050 to reach that target."
Election pledge 
He said US President-elect Joe Biden had indicated during his election campaign that he would initiate a big financial stimulus for carbon-friendly technologies.  
"We are talking about a couple of trillion. And then he has indicated that he would like to have the same aim as many others, to become carbon neutral by 2050, and of course that would be good news globally, and it might have the domino effect that it might motivate also some other countries to join this kind of movement."