Ten Things to Ponder in The Trump-Biden Race and What About Africa?
One of my primary and secondary school classmates now a facebook friend ,said I was bold to say anything about the U.S.Presidential race at this time.Afterall in key states it has and will take some long days and nights since polls closed in America this past Tuesday before mail and absentee ballots are fully counted. Every ballot hopefully in this unprecedented American turnout. I hope mine will be among that critical number in Atlanta, Georgia. For Biden-Harris need I say or add?
What we have been hearing about mostly are the results of walk in poll voters and mail and absentee votes counts in progress. What the issue is happens to be the largeness of the swing states for the most part in the Midwest,and one each in the Northeast and Southeast as routes to Electoral College victory , the magic number 270 votes, which matters in American Presidential elections, not the popular vote like in so many other democracies.
Things have been tense to say the least with Trump trying to stop the legitimate vote counting and both Democrats and Republicans especially the later gearing up or actually filing recount law suits and counter suits. This was expected to happen given Trump's sowing false seeds about election fraud and the Democrat Party's Biden not making the year 2000 Gore and to a lesser extent, 2016 Clinton premature concession mistakes. More possible delays? Be patient, who knows in this not as problematic election process as predicted though so replete with election reform needs which more than likely continue well beyond the old age of children just now being born.
Even in the midst of this Presidential election uncertainty there are 10 firm observations we can make at this time; including future implications for the continent of Africa depending who wins the White House.
Joe Biden- Kamala Harris were in mainstream media and pollster terms trending ahead of Trump-Pence for weeks if not months. So, my first solid observation is the failure of the media and pollsters let alone academic experts in Presidential electoral politics, an increasinly deepeening problem since the year 2000 election year getting worse by the Presidential election year.
Both media and polling corporations while claiming impartiality and even scientific basis are increasingly the instruments of partisan big money interests disconnected from ordinary citizens values, attitudes, preferences, and real life conditions. There is this benign ignorance if not more than a bit elitist and ethnocentric presumption among pollsters like survey methodologists in the basic social and policy sciences that what people share with you, especially when you are a stranger is the truth.This is a deepening problem when there are cultural differences even in voice accents between interviewers and interviewees over the phone or particularly in person when interviewer- interviewee voice tone differences are exacerbated with visible skin tone and gender differences. As well, there are always the problem of who consents to be interviewed and who does not and how who says yes may skew population representation. In our overzealousness to make poll results into our secularized sacred texts we forget all of these and other issues which contaminate poll data collection and analysis resulting in, to say the least, inaccurate statistical data presentations and predictions.
Trump actually improved his performance from 2016 in terms of the popular vote and among African American and Latino especially male voters and white women.He ironically slightly underperformed with White men.He held onto dominating the rural and most of the southern vote and lost as predicted mostly in the suburbs and big cities.Biden outperformed 2016 Clinton in white middle and wealthy class suburbs in Wisconsin and Michigan and ate into Trump's 2016 victories in those places. In both of those Midwestern States and in Pennsylvania and in Georgia, it is Biden team's turning out big city African American voters which would be key to Biden being competive against Trump in those States if not eventually defeating him.Southern rural African American voters is a different story.
The economic and socioemotional impact of the COVID-19 pandemic did not outweigh the improvement of the economy and stock market performance for middle and wealthy classes and the White working class in the Midwest. It is beyond amazement that despite being able to make more money during the past four years, the anti-scientific clowning of Trump regarding Corona which infected him and his followers, tragically killing more than a few or their loved ones did not faze a significant number of his true believers enough to turn against him.But that is precisely how cults operate, though still amazing with no amusement to behold.
The Biden-Harris moderate ticket strategically errored in snubbing the left and youthful Latino leaders, especially Alexandria Ortiz Cortez and not knowing how to strategically address the concerns of Black Lives Matter and the George Floyd protest in creating a coherent public message about racial and class justice aligned with other quality of life issues in a deeply hurting society such as universal healthcare, guaranteed income, guest worker immigration policies, national moratorium on evictions,and law enforcement reform not only in regards to the police but to rehabilitation of the ex-incarcerated. It was inexcusable in how they allowed Bernie Sanders and his followers to be demonized by the mainstream media and by Trump and his Republican cronies and not push back agressively against them in Miami Cuban, Haiti, and Venezuelan immigrant communities regarding Socialism fears. It is a puzzle as to why the Democratic Party establishment has yet to get it in effectively recruiting and mobilizing Latino voters in their various local and regional cultural identities and histories given their propensity to vote ,in fact ,moreso than African Americans . And even thinking they really can do without the Latino vote. This also points to the possible marginalization if not exclusion of Kamala Harris, an African American Californian quite experienced with the powerful statewide Chicano leadership and electorate in the deliberations of her Party's and Biden's strategizing in this case about the vital importance in mobilizing the Latino vote in its national diverse complexities.
While Republicans are into organizing and mobilizing their constituencies and feeding their constituencies well once in office as seen in the behavior of Trump and the Republican Senators who won or won again, Democrats are not so good about doing that. President Obama was in most respects a sporadic constituencies mobilizer and pleaser ; nothing like mass rally obsessed Trump.During Obama's two terms, he was largely disconnected from two major constituencies which would be repeated by Hilary Clinton in 2016 and Biden in 2020 in being overly paternalistic and presumptive rather than engaging : young people and African Americans especially those in both constituencies who are rural, poor, and undereducated.Ignoring their Latino constituency in its various ethnic regional dynamics cost Biden more than Clinton in the Midwest as well as in Florida.With this said, Biden's selection of Kamala Harris as his running mate indicates how out of touch he is with his Black constituency base especially where it was most important, in the rural deep south and poor urban north and west. Harris had little value addedness in rural areas where Democrats need to get with it in all over the country especially the South and Midwest, turned off African American and Latino men and had no common message with the African American poor especially in the deep south and in urban areas. Her California prosecutor background and tendency not to be transparent and even remorseful for her perceived bias against African American men in criminal justice situations made her less than appealing among Black men in and out of California.
African American Congresswoman Terri Sewell of Alabama with ten years federal electoral experience would have been a much better choice to pull in the Georgia and Alabama and even Mississippi African American vote not only for Biden but for the Senate races in those States. The 2020 African American nonvote in the rural deep south and southeast was higher than in 2016 and in the 2008 and 2012 Obama-Biden election years. It is the reason why Biden has struggled in North Carolina like in other rural African southern areas where Black folks did not go to the polls. In general, it speaks to the bourgeois African American politician problem which is a Democratic Party taboo topic which Trump did exploit from time to time during the past four year such as his boasts of doing much more for African Americans than Barak Obama and criticisms of the impoverished urban constituencies of late Congressmen Elijah Cummings and John Lewis.Trump's criticism could have been extended to the class difference problems bourgeois African American politicians running for statewide offices like twice Senator aspirant Mike Epsy in Mississippi and Governor aspirant Stacy Abrams in Georgia had relating to nonaffluent rural as well as urban potential voters and their communities.
The United States of America is a conservative to the right of center country which Republicans represent and understand quite well while Democrat leadership may understand but refuses to engage through developing a big tent multiple ideology approach to party composition. The pro-life, anti-abortion, heterosexual marriage and family, and evangelical religiousity moral views of the Republican Party is broadly appealing to millions of Nonwhite, especially African Americans and Latino Americans as well as White Americans in ways which the Democratic Party neoliberal leadership refuses to acknowledge let alone respect. This has made it difficult for different thinking more moderate and conservative nonwhites to leave the Democratic party and become independent or vote Republican.Or be nonvoters.
Through our night to morning in Mauritius 9 to 12 hours ahead of the United States, there are changes as mailed and absentee ballots are counted mostly leaning towards Biden in swing states such as Nevada and Georgia which if won would give him the 6 electoral votes to win. If Biden does win, he will be faced with a Republican dominated Senate which means having to do much through Executive Orders and through his Cabinet Ministries .He will though be able to use his powers to appoint more progressive federal judges and restore more positive international affairs like rejoining the Paris Climate Control Agreement and sending out more collaborative Ambassadors and hopefully rebuilding the State Department. But House of Representatives vote results tell us that Biden will face an even more left of center House ,which will also be more challenging to the House aging moderate establishment , which he will be unable to snub.If Biden and Harris don't find ways to share power with the left wing of the House and Democratic Party and if the Republican Party remains under the thumb of Trump white nationalism in defeat, we will probably see in 2024 third party emerge stemming from disgruntled persons from both dominant parties and independents feeding off the incredible unprecedented 2020 electoral energy with 102 million early voters. Remember Congresswoman Alexandria Ortiz Cortez turns 35 before election day in 2024, the minimal age to run for President in the United States. Just saying.
The bewildering question on the minds of many in the United States and around the world is how could this Presidential race be so close in the first place?There was no blue wave landslide morally repudiating four years of a Presidential administration renowned for its lying, fanning racist divisiveness, promotion of violence, and federal law bending and breaking let alone being just concerned about the wealthy and indifferent if not hostile to science in the midst of a virus which has infected millions of us and killed tens of thousands of us while they have been more concerned with the politics of remaining in office. Just being mean, nasty, and hateful as a crystallizing diffusive norm if not value being transmitted by an amoral narcisstic indeed sadistic sick White House and being picked up and internalized by our children and adults of all ancestries and walks of life and those in the world who gulp down anything American. Though the guy is close to winning again, now remotely but still possible.Why?
New York Times columnist Thomas Freidman reminds us in his sobering essay on no matter who wins America loses about something mainstream elite media and public intellectuals let alone public policy makers have pointed out with too much reluctance but needs more transparency and effective problem solving.That is, the 2016 election of Donald Trump, his White nationalist base, and how close this election is with mostly Whites supporting him regardless of their political ideologies and economic standing speaks of the massive White fear of the changing demographics of power and privilege from White to Nonwhite domestically and globally. The predictions of America becoming majority Nonwhite by 2060 is already here already in so many significant ways and places as seen in the demographics of many major cities in America and in major higher education sectors such as elite private and public universities and community colleges and in public health and legal sectors as well as in consumer retail and other service areas. In the area of racial prejudice studies, the closeness of this Presidential race tells us volumes about the deep multigenerational roots in the character of how most of we Americans tend to be sociaized which will take much more than protest movements to eradicate authentically.It will be interesting to see what whoever wins does about systemic restorative justice transformation–Biden-Harris breaking out of the useless patronizing neoliberal moderate approach to needed authentic restorative justice intercultural inclusive power sharing or Trump-Pence, lame ducks no longer needing White nationalists who swing more to the left as populists of expanding economic advantages to the White and Nonwhite poor as Trump has promised to do if re-elected. Otherwise we will continue to decline as a nation with paradoxical false smiles with prejudiced attitudes and covert prejudicial practices so well documented in notions such as the Brady affect and in this case being being politically correct liberals of all ancestries and hues as well as White nationalists spooked with deep fears of Racial Others over running the country.
About Africa, at first glance, it makes little difference who wins, be it Trump-Pence or Biden-Harris, the continent will on one hand continue to be ignored and on the other hand approached in obsolete patronizing Cold War ways. Biden's neoliberal moderate campaign foreign policy statements read like Trump's Making America Great Again but as a Cold War global interventionist wishing to reassert impositional American super power and should add White Supremacy hegemony rather than White Supremacy isolationism. Biden's well meaning plans to reconvene such neoliberal colonialism will be met with a realignment of the world order now tilting East with China and India in the middle with emerging new global savvy African generational elites. Not the same world Obama and he did little to engage empathetically and negotiate in their emerging terms. While the Trump administration will do its level best to continue to ignore Africans, fight the Chinese like John Wayne would, and embrace Prime Minister Modi of India and other nationalist leaders in the world, Biden will at least be willing to listen and learn.
Our saving grace in all this is that as was shown though ignored in the Obama-Biden first term, the positive White elite response to the racial injustice messaging of the Black Lives Matter movement and the George Floyd protests is that there are powerful priviledged Whites ready and willing to join Nonwhite citizens in transforming America into an authentic rather than neoliberal cosmetic interculturally opening demorcracy. This is seen in the millions if not billions such inclusive justice White and NonWhite philanthropists are donating to racial justice causes though with needed guidance in how to construct national master restorative justice dialogues and problem solving American government and civil society institutions of all levels must learn how to effectively design, implement, and monitor/ evaluate in ways never done before.
Either way no matter who becomes President, there is an opportunity for Mauritiusians and other Africans to strategically advocate their interests in American foreign policy circles. This will take more sophisticated understanding of how America works and does not work in public and private sectors in all levels of government and civil society; something which by the way the Chinese as a superpower is very poor at doing.This requires building in Mauritius and in other African countries, more savvy partnerships with American public and private institutions and movements which can help them better negotiate their interests be it education, climate control, health, etc. Rather than sitting back and waiting for Americans and other westerners to toss them any bones from the master's table they want, Africans must boldly rise, and write and deliver to the helms of western powers like the next USA President what they want to do to promote their own interests as vocal front seat drivers rather as silent backseat passengers.In doing so, Africans in this day and age of the 21st Century in which Africans and Asians are globally centerfold, the response to our own empowering vision of ourselves as essiential sitters at global tables of power just may be the liberation we deserve to have to embrace to liberate ourselves..finally.
The U.S. Might Finally Be Ready to Back Down, to Avoid WW III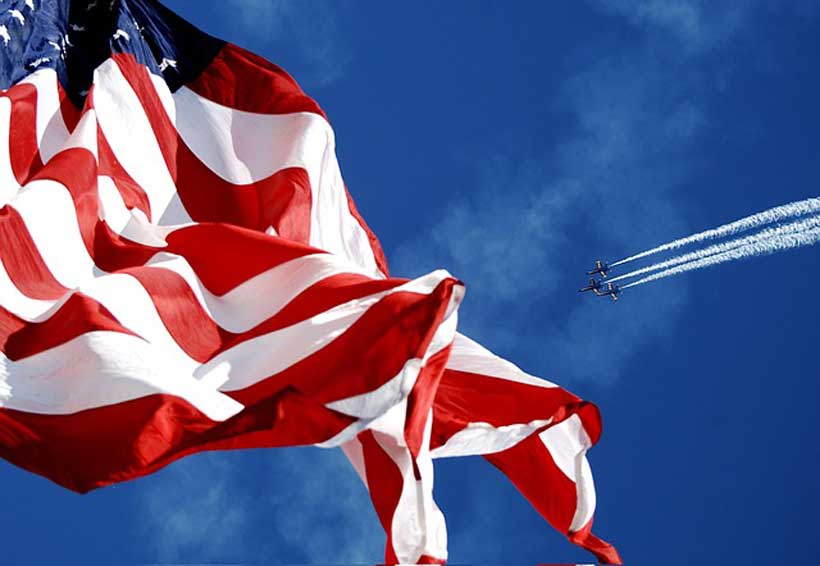 Recently, tensions have been rising between, on the one hand, America, and on the other, both Russia and China. A nuclear war that includes the United States would destroy the entire world, because it would be not only nuclear, but major-power nuclear, which would entail so many nuclear explosions (perhaps all within less than an hour), so that nuclear winter would extend over not only all of the northern hemisphere, but probably also over all of the southern hemisphere (though more slowly there). Unfortunately, no scientific study has been published analyzing what the result would be of such a war, but studies have been published of likely outcomes from minor-power nuclear wars, and the results have indicated nearly as catastrophic outcomes as I've summarily indicated here for a major-power nuclear war.
The culminating public event displaying that a U.S. backdown has occurred would be Biden's granting Putin's bottom-line red line (which, if not granted but instead crossed, would precipitate a Russian attack against the U.S.), committing the U.S. to never crossing that line, and this back-down would consist of a mutually accepted and implemented agreement regarding Ukraine and its two break-away regions (the currently independent Donbas, and Russian Crimea). In the case of China, Biden would also need to grant Xi's bottom-line red line, which would be for Biden publicly to accept the 28 February 1972 U.S.-China agreement called the "Shanghai Communique", in which the U.S. Government agreed with China to the promise and commitment that "The United States acknowledges that all Chinese on either side of the Taiwan Strait maintain there is but one China and that Taiwan is a part of China. The United States Government does not challenge that position. It reaffirms its interest in a peaceful settlement of the Taiwan question by the Chinese themselves." However, there would also need to be an addendum made to the Shanghai Communique, to the effect that if the Government of Taiwan refuses to publicly and officially acknowledge that it is part of China — no longer a colony of Japan, such as it had been during 1895-1945 (and it had been a province of China during 1683-1895), and also not a separate (i.e., independent) nation — then the United States will not oppose a militarily imposed restoration of Taiwan as being a Chinese province.
The Shanghai Communique goes considerably further than that, however, to commit the U.S. Government to never doing some other things that, during the past decade, the U.S. Government has increasingly blatantly violated (done); and, so, the three most crucial Shanghai Communique commitments regarding Taiwan will be specifically quoted here (and one of them has just been quoted but will be quoted again, in the context of the other two, so that readers may more clearly recognize the blatancy with which the U.S. Government has recently been violating the Shanghai Communique):
"the two sides agreed that countries, regardless of their social systems, should conduct their relations on the principles of respect for the sovereignty and territorial integrity of all states, nonaggression against other states, noninterference in the internal affairs of other states, equality and mutual benefit, and peaceful coexistence."
"Both sides are of the view that it would be against the interests of the peoples of the world for any major country to collude with another against other countries, or for major countries to divide up the world into spheres of interest."
"The U.S. side declared: The United States acknowledges that all Chinese on either side of the Taiwan Strait maintain there is but one China and that Taiwan is a part of China. The United States Government does not challenge that position. It reaffirms its interest in a peaceful settlement of the Taiwan question by the Chinese themselves. With this prospect in mind, it affirms the ultimate objective of the withdrawal of all U.S. forces and military installations from Taiwan."
For the United States to accept either of those two red lines — Russia's and/or China's — (i.e., to agree that the U.S. accepts it, and will not oppose it), would be for the U.S. to back down in order to avoid a WW III. In other words: it would display the U.S. Government's current decision that its #1 national-security goal isn't to expand its current empire, but to avoid any WW III (avoid any U.S. war against either Russia or China).
This now seems likely to happen regarding Russia's red line, as was indicated by Russia's RT News on October 13th, under the headline "Kremlin says US & Russia agree Ukraine must give Donbass special autonomous status". That would be Biden's granting compliance with Putin's bottom-line red line regarding Donbass. The next day, RT headlined "Strained relations between US & Russia could soon be on mend, Moscow says". It stated that, after meeting with Kremlin officials in Moscow, "Victoria [Nuland] took with her to Washington a rather long list of those issues that were identified by the Russian side for the need to resolve them as soon as possible." Nuland is the queen of the neoconservatives (or U.S. imperialists, or "super-hawks," or "MIC darlings"), and had been sent to Moscow in order to push as hard as possible to get concessions from Russia. She was previously instrumental in the 2014 U.S. coup against Ukraine that captured Ukraine for military training and aid, and potential inclusion in the EU and in NATO — which coup (that she principally organized) actually sparked the current active restoration of the U.S.-Russia Cold War. This is probably why Biden chose her for that assignment. (It's like sending a victim's torturerer to find out what what the victim needs.) Whether Biden will decide in accord with her recommendations is unknown. If he does, then he will be continuing with President Obama's plan (that she had designed) to ultimately place U.S. missiles on Ukraine's border with Russia, so as to achieve "Nuclear Primacy": the ability for the U.S. to destroy Moscow within less than ten minutes — too short a time for Russia to launch any retaliation. This would also indicate that China likewise is in severe jeopardy; it would warn China that it needs to presume the worst about the U.S. Government's intentions.
If the United States will not comply, then one possible result would be that Russia and China will, then, jointly, and publicly, announce that any invasion against either, will be dealt with as constituting an invasion against both.
On the other hand, if Biden caves regarding Russia, then China, too, would likewise be much safer. For him to cave would be for him to accept not only that Ukraine must comply with the Minsk accords regarding Donbass, and that Crimea (which the Soviet Union's dictator had arbitrarily transferred from Russia to Ukraine in 1954) is a province of Russia, but also that Taiwan is a province of China. (If Biden were to comply with Russia's demand but not with China's, then his subsequently invading China would almost certainly be met by Russian forces, and not only by Chinese ones, and thus America will likely experience yet another defeat — or else the entire world will, by means of a nuclear war between superpowers.) If he won't agree with at least those three requirements (red lines), then avoiding WW III will be unlikely, if not impossible. That refusal would indicate the U.S. Government's placing higher priority upon expanding yet further its empire, than upon avoiding a global nuclear war.
Neither Russia nor China will accept being a part of the U.S. empire. The question now is whether or not the U.S. Government will finally accept that fact. For it to do so would violate all U.S. international policy since FDR died on 12 April 1945. This would be a turning-point in world history — the apogee of the American empire, which was first imposed by Truman and Eisenhower (mainly via coups). But, so, too, would Biden's continuing forward with the Nuland-led Obama policy on Ukraine produce the apogee, which then would mean WW III (effectively, the end of human history). The American empire might end by the U.S. Government's accepting that it's downhill from here on, and the empire's gradually fading away. Or else, it will end with WW III. This is the choice that now faces Biden. That decision will probably come under this President — and maybe very soon.
On October 15th, the highly informed and extraordinarily honest analyst of geostrategic diplomatic affairs, Alexander Mercouris, headlined "Nuland's Moscow Trip Ends with Disagreement on All issues, Russia Considers Freezing Relations with US", and he provided an extensive description of the results from Nuland's negotiations this past week in Moscow with the Kremlin (and of the U.S. news-media's virtual blacking-out of even the fact that she was there — and the little U.S. coverage that there was, was mocking Russia, and presented nothing of what the Russian negotiators had said, but only what Russia's enemies were saying, such as "Apparently, Moscow's misogynists would rather not deal with a woman at all"). Mercouris's take on the matter was that Biden will likely continue doing what Nuland and other extreme neoconservatives against Russia want to be done. If Mercouris is correct, then we're now at the brink of WW III. But whether that war would start against Russia, or against China, one can only guess.
If this sounds crazy, WW I also started as being crazy, and the publics in the respective combatting countries were kept in the dark about everything except the propaganda. The publics overwhelmingly believe the propaganda, no matter how consistently it has subsequently become documented to have been based on lies. For example: this news-report is being simultaneously submitted to virtually all news-media in the U.S. and allied countries. Let's see how many of them publish it. After all: it's definitely not propaganda. Everything in it is documented via the links, all of which are to extraordinarily relevant and reliable sources. Propaganda does not do that. But few people even notice this. That's how imperialists routinely get away with mass-murders, such as in Iraq, Syria, and Ukraine.
How The West Subdue Us: An Approach of Colonial and Development Discourse
Talking about development and colonial discourse, I am reminded the story of John Perkins in his book "Confessions of an Economic Hit Man". This book was written in 1982 when the tension between the west and east blocks is heating up. Two blocks are vigorously fighting to get influence over third world countries. The book contains a dramatic confession. He told how the financial donors institutions together with America conspired, regulated, and designed in order to control the resource in third world countries. John Perkins himself worked at one of these institutions. He was tasked with seducing leaders to accept debt loans through the World Bank, USAID, and other foreign aid organizations. This mission was carried out with a group called as the Economic Hit Man.
Further, the Economic Hit Man (EHM) have to ensure the targeted countries fall into the debt trap. After they owed were no longer able to pay the debts, it were obliged to surrender the concession of their natural resources. The trap which EHM uses to capture prey include: by making misleading financial reports through economic calculations and predictions, manipulating fraudulent elections by supporting candidates Pro-American interests, bribery, extortion, sex, and even murder. The last case happened to Jaime Roldos, the former President of Ecuador who was nicknamed "Castro" in his country. He was killed in a helicopter accident that he was riding. The helicopter crashed and caught fire on May 24, 1981. Many media at that time accused the CIA behind the murder.
Besides Ecuador, other countries that finally entered America's debt trap were Indonesia. After the crisis hit Indonesia's finances between 1997-1998, inevitably it signed a new IMF debt pact with various provisions and conditions were detrimental to the country. The pact which reflected on the Washington Consensus is an American strategy to subjugate troubled economic countries.
Ecuador and Indonesia case is only a small example of how the world condition after colonialism ended. It does not mean they reached independence as a whole since the occupation is no longer focused on exploitation and physical violence rather through structural hegemony and various infiltration. To understand how hegemony works comprehensively, there are two discourses framing the history of subjection namely colonial and development discourse.
Understanding Discourse
Discourse is a term created by Foucault. Foucault defines it as a way and means to uncover what is not visible with the naked eye. In the discourse, there are knowledge and strength which form a shared power. The hidden power in it was unconscious to hegemony the subject for how they act as expected. Discourse itself does not come from a vacuum, it exists and is produced, organized, deliberately controlled by the authorities and disseminated as an instrument of subjugation (Arturo Escobar, 1984). It was spread by the west to the third world countries through forced civilization. Western try to place the third world as a slave over their prevails values and knowledge imposed since the colonialism period. So that many countries in the third world fall into the western grip. Then its image becomes an elegant illustration in the mind people of the third world. From here, discourse appears as a tool for hegemony and it was intensively launched along with the colonial and post-colonial period.
How Do Colonial and Developmet Discourse Run
Gradually, discourse topic was inspired many scholars to examine and uncover the hidden interests of such submission processes. One of them is Edwar Said. Edwar Said wrote about what he called in the colonial discourse as Orientalism. For him, Orientalism is a study about eastern world carried out by western people (Europe) with a focus not only on their history and culture but also to a phenomenon political epistemology that contains broader historical consequences ( Eiman Osman, Postcoloniality and Development: Development as a Colonial Discourse). In short, colonial discourse is an extension of the narrow meaning of oppression. Colonial is not just physical exploitation rather attacks and deprivation of the cultural, political, economic and institutional values towards the colonized countries where local values are replaced by the new one brought and instilled by western. They lose their identity. Then they were born with a new "western" identity. It was considered as a strategy to perpetuate the power relations of western state over third world countries. This is clearly illustrated for example in the process of institutionalizing English language education in India and South Africa and it was a part of colonial government politics, as examined by Gauri Viswanathan (1990) and David Johnson (1996).
While colonial discourse emphasizes aspects of attack on culture, ideas, value systems in society – which go hand and become an inseparable part of physical violence, development discourse is a prolongation of new style of occupation beyond physical coercion. It was a new form of conquest. The expansion of this kind of discourse is rife after the cold war in which the West turned to focus on providing economic stimulus to third world countries, as well as a counter to communism.
Explicitly, development discourse is a western manipulation strategy that frames their good intentions by pretending to participate and help the third world in post-colonialism. The debt bondage which occurred in Ecuador and Indonesia that described above is a simple model of how development discourse works. It is a new imperialism under development guise.
Therefore, to understand a whole about development discourse is the best way to realize how western perceives the third world or vice versa. In fact, the perception as most civilized country had encouraged western to be a patron to control economic, political, social, and cultural systems within these countries. Its aim is not only to degrade the progress of development but also to shape the reality and self-image of the third world according to western will. Escobar neatly defines development discourse as follows: "In this way, development will be seen, not as a matter of scientific knowledge, a body of theories and programs concerned with the achievement of true progress, but rather as a series of political technologies intended to manage and give shape to the reality of the Third World" (Arturo Escobar, 1984).
Dismantling Development Discourse
According to Escobar, there are three important factors to analyze and dismantle development discourse in third world countries. First, through historical conditions, second, restructure of discourse, and third, the deployment of development.
Historical conditions lead us to the portrait of the world at the end of the cold war where capitalism holds control of the course of the global economy. The third countries which are now adopting the same political system (imposed by the west) were initially given the hope that they would be assisted by international institutions that would deal with development issues in their country. Economic studies in newly independent countries are actively carried out. This is the initial phase of transition control in a more subtle direction. In this stage, many of them volunteered to receive program and debt assistance offered by international financial institutions before finally entering the trap of their power.
While restructure of discourse is operated not only to change the old structure that applies in third world countries as well as to focus on the economic structure but to touch all aspects, including social and politics so that these aspects will become institutionalized which perpetuate and sustain western domination over the lives of third world. This happens at all levels, from rural to urban, local-regional, national-international.
In the deployment of development, there are several main strategies. First, through a variety of labeling. Initially by perceiving that the third world is backward, uneducated, abnormal, and embedding other negative terms. Second, through the formation of professional fields. Here various types of specialization are formed which are directed at their respective fields. Specialization in the field of science, including economics, politics, is intended to make science look neutral so the course of development which is much assisted by elements of science is not deemed politically. The third is through the institutionalization of development. As Escobar calls it "This process took place at various levels, ranging from the international organizations and national planning bodies to local level development agencies. These institutions became the agents of the deployment of development, the network of new sites of power which, taken as a whole, constituted the apparatus of development "(Arturo Escobar, 1984).
In short, everything that we believe so far is the fruit of our past and the cultivation of western values. So do not be surprised if some of us still consider the west as the center of civilization orientation.
How Trump can beat Kamala Harris in 2024
The hopes for Vice President Kamala Harris were big, but as the months of her first year in office progressed, they evaporated quickly.
As Vice President, Mike Pence negotiated ceasefire agreements with Turkey in Syria and did a lot of diplomatic work. So the VP's role is not exactly about sitting on the sidelines, waiting to be President. But this seems to be Kamala's game at the moment. She does videos with girls who should dream big but when it comes to her actual responsibilities she is nowhere to be seen. It's not enough to be the first black woman VP. That doesn't guarantee your "historic legacy". It's what you do that counts.
Biden tasked Kamala with the southern border, that horny issue that Trump wanted to take up and which Democrats are not interested in.
The truth here is a geographical one: simply in geographic terms, the US southern border is so vast that it can't be secured unless something changes in US policy. Not everyone that wants to enter a country should be able to do that. The same goes for Americans who would be stopped at the border if they tried to enter illegally Bulgaria, just to name an example. The rules of legal entry still apply across the world, and for people escaping dire circumstances such as refugees we have a separate set of rules where they can apply for asylum. That doesn't include anyone from any country that wants to enter any country, but surely a guiding principle should be humane treatment even for those that are not allowed to enter or that have to leave. The situation on the southern border were children were separated from their parents and were kept in cages was absolutely horrific, so one hoped that with her legal experience, child of immigrants-origin, and black, Indian, female leadership, Kamala would be better suited at finding humane solutions than Trump.
But Kamala did not even wish to visit the border, and nothing changed when the Haitian immigrants' crisis hit either. She is just not interested; she just wants to be President. Kamala was expected to deliver a more sensitive approach because this is why she was elected – for issues such as these. Leaders of diversity are not elected just to be there, because it's great to look at all kinds of people, but because the political system and decision-making supposedly becomes more representative and better.
People elect leaders on platforms to help workers, such as veteran Senator Sherrod Brown, exactly for that – to help workers. That's why he is on the right committees such as agriculture, forestry, nutrition. You won't see him all of a sudden interested in big tech and the finance industry, not willing to touch his original issues. That would be strange, right?
Women leaders whose platform is being a woman and breaking glass ceilings to lead the way, are expected to deliver on that. Not all women leaders have that line and this line should not be expected from all women, but the ones that do run on being black women leaders for the community should deliver on that. That's their thing, that's what they ran on.
Black Lives Matter congressmen who run on that platform are expected to be like that once they get elected, too. Similarly, if a politician runs on being rich, successful and someone who understand big corporate America and will drive big business forward, you expect them to be exactly that way.
If you run for office as the migrants' Congresswoman you better be doing that. I remember Congressman Grijalva of Arizona whom I met previously. His had was a Mexican immigrant and the Congressman was someone feeling and supporting Mexican immigrants; that was his thing, his selling point and his driving issue. You wouldn't see him go: "Oh yeah, the migrants. No thanks!" The Congressman was well-aware that he was elected in that identity out of all the identities he could have decided to bring to the fore.
My point is that if you're selected for specific views and characteristic and you are putting that as your headline motto which defines you, that means that people will be expecting that from you because that's why you got elected to begin with. So there are very clear and reasonable expectations that Kamala has to be better towards refugees if she ran on being a child of immigrants. She has to be more sensitive towards the pains of what she was elected to represent. If you are running for office as a mother, wife and a child of immigrants, then family issues and gentle, humane treatment towards immigrant children should be a priority. It's only fair in the political contract of being an elected official.
Politicians choose very carefully what identities they flash and show to the whole world to see. That's a very conscious choice. The story would be different if Kamala ran on being a top legal mind that will fix many issues in the justice system, while not wanting to bring her origin, female-ness and race as selling points. That would have been an equally valid political approach. Then people would have expected that identity to come to the fore, once she stepped in office. My hopes and prescriptions for Kamala, for example, was that she could reform the FBI and the way the FBI treats progressive protests. I wrote about it right at the start of the Biden-Harris administration all over the left media in Salon, Raw Story and AlterNet, urging VP Harris to take a look at the FBI. This would have included indiscriminate surveillance, for example, and the legal standards and thresholds to open investigations for serious crimes like terrorism. What we are witnessing now is that the same way the FBI and the repressive apparatus treated reasonable voices on the left clumping them together with violent groups on the far left, is happening to the right, where Trump supporters and regular people on the right are spied on and put in the same group as armed, violent men. This is what the FBI generally does to the new big enemy. Who that is changes with the fashion trends. My hope was that Kamala could stop the FBI from running wild, using her extensive legal experience. That was a long shot. She is not interested even in top-of-the-line emergency issues such as the border that Biden assigned to her.
This is why I think that Trump can beat Kamala in 2024, if she becomes the Democratic nominee. I won't be surprised if she runs on a platform of becoming the first woman president and first woman black president. But for that you need to have demonstrated that you are for women and have supported women, and you are for black people and have supported the black issues.
I think it's only fair. I am asking people to actually start holding politicians accountable to the identities that politicians themselves have chosen to flash out. If you're neither for women, nor for people of color's problems, then the identity presented is fake and we are better off with someone whose identity matches their actions.
It's not enough to stage videos with little girls who should "dream big" because "everything is possible" in a world where "women can be anything they want to be". The role of the chief political executive is not to be an "inspirational" celebrity, someone that people look up to for philosophical and motivational inspiration like the Dalai Lama. The role of a President or VP is to solve problems. I know it doesn't sound very glamorous because it's not.
I think Trump can win 2024 if he drops the far-right movements. The rights to protest and free speech are no longer protected, as soon as there is violence involved. Trump can also drop some of the offensive language and still be Trump. If he keeps what was good from his policies, such as the economy pre-Covid, he can convince a lot of Americans who are already chanting against Joe Biden. America already hates Biden and Kamala – if I can hear it all the way here in Bulgaria.