Climate finance for developing countries rose to USD 78.9 billion in 2018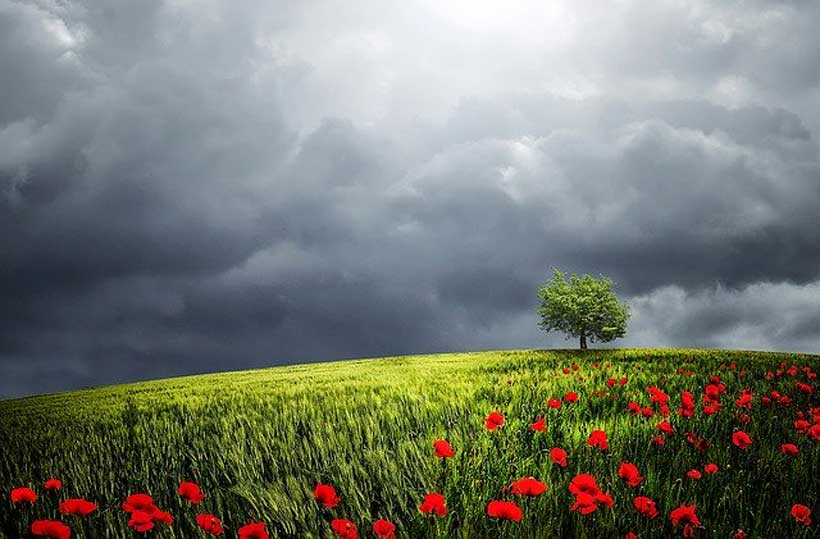 Climate finance provided and mobilised by developed countries for developing countries totalled USD 78.9 billion in 2018, up 11% from 71.2 billion in 2017. The increase was driven by a rise in public climate finance, while private climate finance was flat, according to new figures from the OECD.
Climate Finance Provided and Mobilised by Developed Countries in 2013-18 is the OECD's third assessment of progress towards the UNFCCC goal of mobilising USD 100 billion per year by 2020 to help developing countries tackle and adapt to climate change. This latest report deepens the analysis of aggregate figures by providing more insights on the characteristics and recipients of climate finance over the period studied.
The report finds that public climate finance from developed countries reached USD 62.2 billion in 2018. Bilateral public climate finance accounted for USD 32.7 billion, up by 21% on 2017, and multilateral public climate finance attributed to developed countries accounted for USD 29.6 billion, up by 8% on 2017. The level of private climate finance mobilised was virtually flat, at USD 14.6 billion in 2018, after USD 14.5 billion in 2017. Climate-related export credits remained small at USD 2.1 billion, accounting for less than 3% of total climate finance.
"Climate finance to developing countries continues to grow but in 2018 was still USD 20 billion short of the 2020 goal of mobilising USD 100 billion. Early 2019 data from the European Union and its member states, the largest provider taken collectively, indicate that bilateral public climate finance may have continued to increase last year," said OECD Secretary-General Angel Gurría. "Donors need to urgently step up their efforts to support developing countries to respond to the immediate effects of the pandemic and to integrate climate actions into each country's recovery from the COVID-19 crisis to drive sustainable, resilient and inclusive economic growth."
The report shows that out of the overall climate finance in 2018, 70% went to climate change mitigation activities, 21% went to adaptation and the remainder to crosscutting activities. More than half of total climate finance targeted economic infrastructure – mostly energy and transport – with most of the remainder going to agriculture and social infrastructure, notably water and sanitation.
Over 2016-18, Asia benefited from the largest share of climate finance at 43%, followed by Africa (25%) and the Americas (17%). In terms of distribution by income group, 69% of climate finance went to middle-income countries, 8% went to low-income countries and 2% went to high-income countries, with the remaining 21% allocated at regional rather than country level.
In terms of public finance instruments, both loans and grants increased in absolute terms. The share of loans, however continued to rise, reaching 74% of the USD 62.2 billion public finance figure in 2018, up from 52% in 2013, while the share of grants decreased from 27% to 20%. The share of grants was higher to low-income countries, at 42%, while the share of loans was higher in middle-income countries, at 88%.
Egypt: New Project Will Support Railway Safety and Efforts to Enhance Service Quality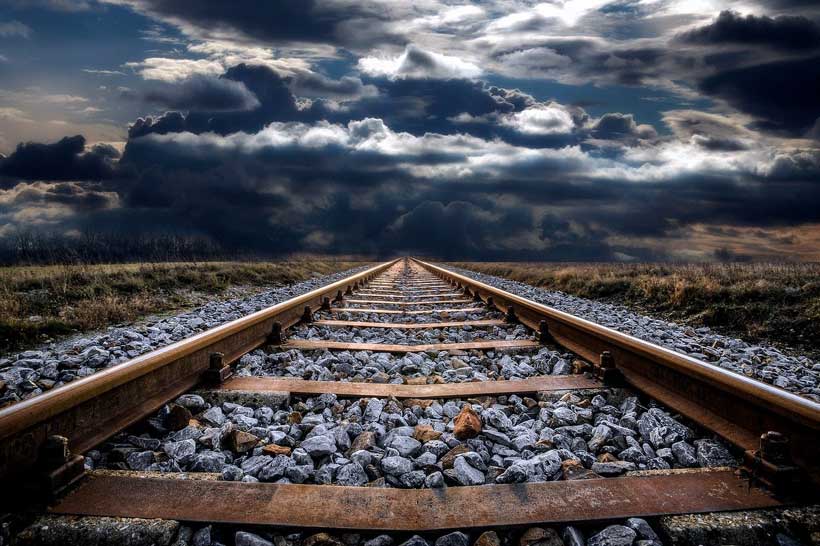 The World Bank's Board of Executive Directors today approved a US$440 million loan to support Egypt's initiatives to enhance the safety and service quality of the country's railways.
The Railway Improvement and Safety for Egypt (RISE) total project cost is US$ 681.1 million, including US$ 241.1 million in contribution by the Egyptian National Railways (ENR). The project will focus on modernizing the signaling for the Cairo – Giza – Beni Suef segment of the ENR network and supporting the reforms needed to enhance ENR's performance and competitiveness.
"Today more than ever, there is a great need to develop sustainable infrastructure. Redefining smarter transportation solutions improves safety, enhances mobility, safeguards the environment and strengthens job creation and economic growth," said Dr. Rania A. Al-Mashat, Egypt's Minister of International Cooperation. "This project supports the momentum for reform and the demand for urban mobility and reliable public transport, integral to achieving the 2030 Sustainable Development Goals."
The ENR network comprises of over 5,000 km of rail tracks and primarily offers passenger services for low-income Egyptians. About 270 million passengers took trains in FY2019, up from 228 million in FY2015 and 247 million in FY2010. Over the years, ENR has faced multiple obstacles that show there is margin for improving its performance, namely in the realms of operations, cost recovery, maintenance, and customer service.
"This operation builds on the World Bank's policy dialogue with Egypt in the transport sector, including on institutional and governance arrangements, and safety and regulatory aspects," said Marina Wes, World Bank Country Director for Egypt, Yemen and Djibouti. "We are keen and committed to continue to support this vital sector which provides critical services especially to low-income citizens, helping to increase access to employment opportunities and markets."
The newly approved Railway Improvement and Safety for Egypt Project (RISE) is a continuation of the Egypt National Railways Restructuring Project (ENRRP), which concluded in 2020 and focused on upgrading the signaling system of the Alexandria – Cairo and Beni Suef – Nag Hammadi segments.
"Modernizing and reforming Egypt's railways is critical to meeting citizens' travel needs and boosting the overall economy," said, Lieutenant General Kamel El Wazir, Egypt's Minister of Transportation. "Improving the service for millions of passengers per day is a priority, particularly because citizens depend on the ENR to access jobs and do other tasks, including fulfilling personal errands. Increasing freight transport is also a critical objective, which will increase the economy's overall competitiveness. Through partnering with the World Bank on this project, we aim to enhance the performance of this important sector."
The RISE project will modernize the signaling system and track upgrade works along the Cairo – Beni Suef segment, and will continue ENRRP's works along the Alexandria – Cairo and Beni Suef – Nag Hammadi segments at a total length of 763 km. The RISE project also aims to improve safety for ENR passengers and workers in a holistic and systemic manner by introducing an upgraded Safety Management System. Service quality will also improve due to the improved punctuality, which is expected to increase from 75 to 90 percent of trains running on time.
Additionally, the RISE project seeks to advance the railway modernization efforts promoted by the Ministry of Transport to align ENR with international best practices by introducing performance-based funding.
Reversing the Impact of the Pandemic on Female Workers in Latin America
Working women in Latin America and the Caribbean were disproportionately affected by the Covid-19 pandemic compared to men. This fact underscores the need for the countries of the region to adopt measures to prevent the widening of the gender gap in the labor market, which persists despite decades of progress.
Women's participation in the labor market rose from 41 percent in 1990 to 53 percent in 2019, a significant upward trend that is at risk of reversing in the current context, according to a new World Bank report.
"Women tend to have a more fragile employment situation than men, with jobs in the informal sector, in tasks that require more face-to-face interaction and less remote work, such as trade, personal care or tourism," said Ximena Del Carpio, World Bank Practice Manager for the Poverty and Equity Practice Group for Latin America and the Caribbean. "In times of crisis, these workers are much more vulnerable to changes in the labor market."
According to the policy note The Gendered Impacts of COVID-19 on Labor Markets in Latin America and the Caribbean prepared by the World Bank's Gender Innovation Lab (LACGIL), at the onset of the pandemic, women were 44 percent more likely than men to lose their jobs temporarily or permanently (56 percent chance for women, 39 percent for men).
This gap remained virtually unchanged at around 15 percent once temporarily unemployed workers began to return to their jobs. However, the report underscores that permanent job loss affected one in five women.
Not all countries were affected equally. At the onset of the pandemic crisis, Honduras and Costa Rica had the highest gender gaps, where women were 25 percentage points more likely than men to be unemployed. Bolivia and Peru exhibited the smallest differences at the regional level, at 10 percent and 11 percent, respectively.
The report indicates that 56 percent of the job losses during the crisis were concentrated in trade, personal services, education, and hotels and restaurants. Those are four of the five most highly female-intensive sectors, employing 60 percent of female workers before the pandemic. This suggests a growing gap in the labor market, with potential effects on women's empowerment, exacerbating intrahousehold imbalances and domestic violence.
The study conducted three rounds of telephone surveys in 13 countries of the region between May and August 2020, with 13,152 observations. The surveys focused on the employment situation of men and women during the pandemic and changes in household income and access to services, among other aspects. Based on the findings, the report offers public policy recommendations to reverse the negative impacts of the pandemic on women's labor market participation and to ensure an inclusive recovery.
Immediate public policy responses should incorporate the gender perspective and create the conditions and incentives for women to work. They should also include programs to help women most affected by the crisis and those without access to social protection coverage. Additionally, they should support self-employment, promote training and job placement programs, and provide incentives for the formalization of female workers.
Equality in engineering crucial to achieving sustainable development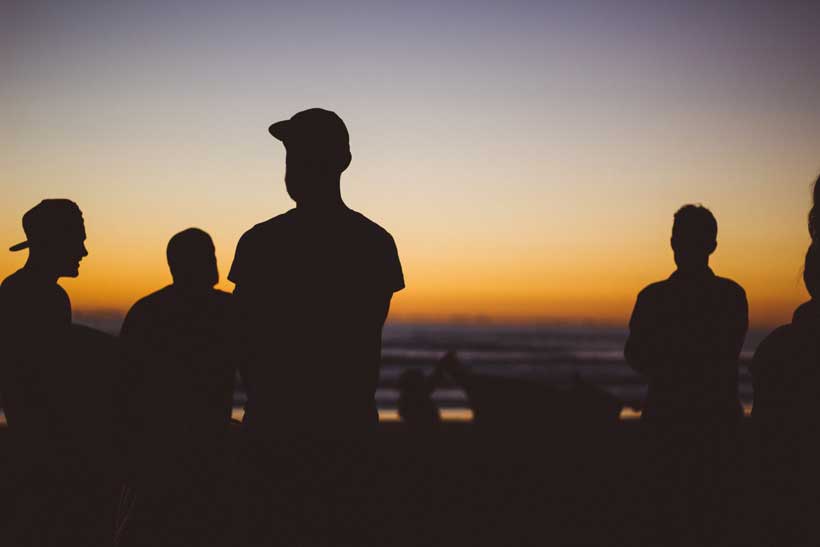 Regional disparities in engineering, especially in Africa, must be addressed if the world is to realize a common future where no one is left behind, according to a report issued on Wednesday by the UN Educational, Scientific and Cultural Organization (UNESCO) and partners.
The study highlights currently insufficient engineering capacities to achieve the Sustainable Development Goals (SDGs), the internationally agreed blueprint for a peaceful and prosperous planet, as well as the lack of diversity in the field.
"Engineering is one of the keys to the sustainable development of our societies, and to activate its full potential, the world needs more engineers and more equality", said Audrey Azoulay, the UNESCO Director-General.
Pandemic accelerates action
The report, entitled Engineering for Sustainable Development: Delivering on the Sustainable Development Goals, was prepared in collaboration with the Chinese Academy of Engineering; the International Centre for Engineering Education (ICEE), based at Tsinghua University in Beijing; the World Federation of Engineering Organizations (WFEO); and other international engineering organizations.
It was released ahead of World Engineering Day for Sustainable Development, observed this Thursday, 4 March.
"The COVID-19 pandemic has accelerated the call for urgent action to deliver on the SDGs, while affirming the relevance of engineering to sustainable development", the authors said.
Women 'historically underrepresented'
The report underscores how equal opportunity for all is crucial to ensuring inclusivity and gender balance in a profession that has played an essential role in development and human well-being.
Engineering is critical to mitigating the impact of climate change and advancing the SDGs, especially in Africa and the small island developing States, UNESCO said.
Despite the profession's importance, the UN agency noted that women have been "historically underrepresented" in engineering, making up only 10 to 20 per cent of workers.
Barriers hampering women include persistent gender stereotypes in the field and inadequate policies or educational environments that do not meet their needs and aspirations.
Transforming and innovating
The report showcases engineering innovations and actions from across the world that are contributing to meeting the SDGs. The 17 goals aim to end poverty, reduce inequality and spur economic growth, while also protecting the natural environment.
Examples mentioned include the increase in digital technology use during the pandemic, such as telemedicine for virtual treatment, while Artificial Intelligence, or "AI", is helping to make water systems more adaptive and efficient.
The authors said "engineering itself needs to transform to become more innovative, inclusive, cooperative and responsible", underlining the need for "a new paradigm" that bridges disciplines in order to address complex issues such as climate change, urbanization and preserving the health of oceans and forests.