Climate finance for developing countries rose to USD 78.9 billion in 2018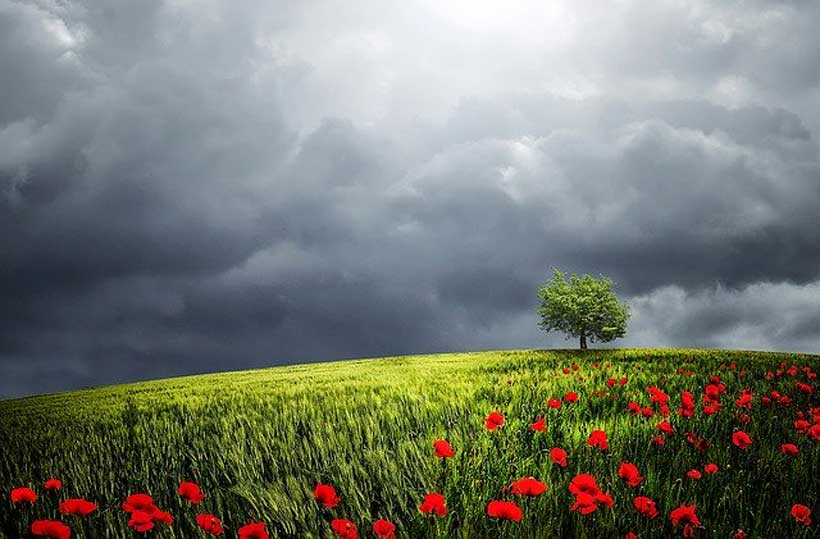 Climate finance provided and mobilised by developed countries for developing countries totalled USD 78.9 billion in 2018, up 11% from 71.2 billion in 2017. The increase was driven by a rise in public climate finance, while private climate finance was flat, according to new figures from the OECD.
Climate Finance Provided and Mobilised by Developed Countries in 2013-18 is the OECD's third assessment of progress towards the UNFCCC goal of mobilising USD 100 billion per year by 2020 to help developing countries tackle and adapt to climate change. This latest report deepens the analysis of aggregate figures by providing more insights on the characteristics and recipients of climate finance over the period studied.
The report finds that public climate finance from developed countries reached USD 62.2 billion in 2018. Bilateral public climate finance accounted for USD 32.7 billion, up by 21% on 2017, and multilateral public climate finance attributed to developed countries accounted for USD 29.6 billion, up by 8% on 2017. The level of private climate finance mobilised was virtually flat, at USD 14.6 billion in 2018, after USD 14.5 billion in 2017. Climate-related export credits remained small at USD 2.1 billion, accounting for less than 3% of total climate finance.
"Climate finance to developing countries continues to grow but in 2018 was still USD 20 billion short of the 2020 goal of mobilising USD 100 billion. Early 2019 data from the European Union and its member states, the largest provider taken collectively, indicate that bilateral public climate finance may have continued to increase last year," said OECD Secretary-General Angel Gurría. "Donors need to urgently step up their efforts to support developing countries to respond to the immediate effects of the pandemic and to integrate climate actions into each country's recovery from the COVID-19 crisis to drive sustainable, resilient and inclusive economic growth."
The report shows that out of the overall climate finance in 2018, 70% went to climate change mitigation activities, 21% went to adaptation and the remainder to crosscutting activities. More than half of total climate finance targeted economic infrastructure – mostly energy and transport – with most of the remainder going to agriculture and social infrastructure, notably water and sanitation.
Over 2016-18, Asia benefited from the largest share of climate finance at 43%, followed by Africa (25%) and the Americas (17%). In terms of distribution by income group, 69% of climate finance went to middle-income countries, 8% went to low-income countries and 2% went to high-income countries, with the remaining 21% allocated at regional rather than country level.
In terms of public finance instruments, both loans and grants increased in absolute terms. The share of loans, however continued to rise, reaching 74% of the USD 62.2 billion public finance figure in 2018, up from 52% in 2013, while the share of grants decreased from 27% to 20%. The share of grants was higher to low-income countries, at 42%, while the share of loans was higher in middle-income countries, at 88%.
Indonesian President Addresses Global Business Leaders at the WEF Special Dialogue
Today, President Joko Widodo of Indonesia took part in a dialogue with global business leaders, hosted by Klaus Schwab, Founder and Executive Chairman of the World Economic Forum.
The dialogue focused on the need for deeper public-private cooperation – currently focused on helping manage the COVID-19 pandemic – as well as providing a boost to the country's economic recovery. Indonesia is currently experiencing its first recession in 22 years, and like many nations, is in the midst of tackling the pandemic; the country surpassed half a million confirmed cases of the disease this week.
"I would like to express my appreciation to the World Economic Forum for hosting the Country Strategy Dialogue on Indonesia at such a pivotal time for our country and the world," said President Joko Widodo. "The Government of Indonesia remains strongly committed to engaging in public-private partnerships that support the country's path towards sustainable and resilient economic recovery."
In his opening remarks, the president said that the enactment of the Omnibus Law will help improve Indonesia's investment climate and legal certainty, adding that: "Significant support from the business community in its implementation is essential, as it will add value to the government's efforts in handling the pandemic and supporting economic recovery in a balanced and synergetic manner."
More than 50 global business leaders took part in an interactive virtual discussion, during which they listened and offered suggestions to the president and members of his cabinet, who laid out their plans for economic revival.
"Indonesia with its large population, is making impressive progress in fighting COVID-19, and at the same time is using this pandemic as a means to restructure, modernize and upgrade its economy," said Klaus Schwab, Founder and Executive Chairman of the World Economic Forum.
The president emphasized measures his government would be taking to manage the spread of COVID-19. The focus is on providing treatment and ultimately vaccinations for the population, while also cutting red tape to fast-track needed investment aimed at restoring Indonesia's growth and securing its competitiveness post-pandemic.
Several important cabinet members, including Erick Thohir, Minister of State-Owned Enterprises and Retno L. P. Marsudi, Minister of Foreign Affairs, and Luhut B. Pandjaitan, Coordinating Minister for Maritime Affairs and Investment, took part in the dialogue. They presented details of the planned establishment of the country's multibillion dollar sovereign wealth funds, implementation of the Job Creation Laws and planned investment incentives, as well as prioritizing environmental sustainability in recovery efforts, to ensure the country's leadership in the area of green growth.
Global chief executive officers responded by presenting their plans for further investment and offered suggestions for collaboration.
James Quincey, Chairman and Chief Executive Officer of The Coca-Cola Company said: "I appreciate the government's efforts to encourage investment, maintain sustainability at the centre of their rebuilding efforts and clearly communicate their ambition to work together with different stakeholders to create new and innovative ways to foster growth."
The Government of Indonesia and the World Economic Forum have agreed to continue the dialogue aimed at developing multistakeholder solutions in areas such as mainstreaming low-carbon investments, supporting Micro Small and Medium-sized Enterprises (MSME) through reskilling and upskilling, and building long-term resilience for the country's travel and tourism sector.
Pakistan PM Khan Speaks with Global CEOs on Strategic Priorities in Post-Pandemic Era
The World Economic Forum today hosted a "Special Dialogue with Prime Minister Imran Khan" for its members and partners, chaired by Forum President Børge Brende. The session gave chief executives from across the world an opportunity to hear directly from the prime minister on the factors behind Pakistan's resilience to the economic shocks of the pandemic and his country's post-COVID-19 recovery strategy.
In the virtual session, Khan explained the policy priorities of the Government of Pakistan, including regional connectivity projects like the China-Pakistan Economic Corridor (CPEC), and progress on talks to improve trade flows between Afghanistan and Pakistan following his visit last week to the Afghan capital. Khan also responded to questions from chief executives on promoting a digital economy in Pakistan and improving the enabling environment for long-term investors.
"My aim is for Pakistan's economy to emerge greener, fairer and stronger from the pandemic. It is crucial for us to work with the international business community and partners like the World Economic Forum to share the important reforms underway here and help global businesses participate in the emerging opportunities in Pakistan," said Imran Khan, Prime Minister of Pakistan.
"Pakistan's economy has shown remarkable resilience to the pandemic, placing it in a strong position to rebound quickly from the shock. The Forum convened this dialogue with Prime Minister Khan for global business leaders to discuss the country's economic response in greater detail and to understand where they could contribute to Pakistan's ambitious recovery strategy," said Børge Brende, President, World Economic Forum.
More than 70 members and partners of the World Economic Forum from around the world participated in the virtual session.
Global leaders to shape the Davos Agenda ahead of 'crucial year to rebuild trust'
The Davos Agenda is a pioneering mobilization of global leaders to rebuild trust to shape the principles, policies and partnerships needed in 2021. The virtual meeting will build momentum ahead of the Special Annual Meeting in the spring. The Davos Agenda will feature a full week of global programming on 25-29 January 2021 with the active participation of heads of state, CEOs, civil society leaders, global media and youth leaders from Asia, Europe, Africa, the Middle East, North America and Latin America.
"2021 is a crucial year to rebuild trust," said Professor Klaus Schwab, Founder and Executive Chairman of the World Economic Forum. "The world is at a crossroads. The pandemic has reversed important gains in the global fight against unemployment, climate change and poverty. Leaders must come together for decisive and inclusive action.
Building a better future for work, accelerating stakeholder capitalism, and harnessing the technologies of the Fourth Industrial Revolution will be important topics on the Davos Agenda.
The five programme themes are:
– Designing cohesive, sustainable, resilient economic systems (25 January)
– Driving responsible industry transformation and growth (26 January)
– Enhancing stewardship of our global commons (27 January)
– Harnessing the technologies of the Fourth Industrial Revolution (28 January)
– Advancing global and regional cooperation (29 January)
Heads of state and of government and international organizations will give special addresses on the state of the world, as well as engaging in dialogue with business leaders. Industry leaders and public figures will discuss how to advance and accelerate public-private collaboration on critical issues such as COVID-19 vaccination, job creation and climate change, among others. The Forum's core communities, including its International Business Council, will share their insight and recommendations from global, regional and industry initiatives in impact sessions.
The high-level agenda-setting dialogues that characterize the Forum's January meeting will take place throughout the week and will be live streamed – providing more opportunities for the public to engage. Sessions will take place across Beijing, Geneva, New York, San Francisco and Tokyo time zones to ensure global participation.