South Sudan rape convictions reaffirm commitment to zero tolerance
The top UN official working to end rape during wartime said she was encouraged by recent "positive steps" taken by the South Sudanese army to bring perpetrators to justice, thereby underscoring the Government's commitment to zero tolerance.
Pramila Patten, Special Representative of the Secretary-General on Sexual Violence in Conflict, has welcomed courts martial verdicts which resulted in rape convictions for 13 members of the South Sudan People's Defence Forces (SSPDF), according to a statement issued on Monday.
The military trials were held in the southwestern town of Yei, and the convictions last month were part of a process that saw 26 soldiers sentenced for killing, looting and other offenses committed in 2019 and 2020.
Civilian convictions also welcomed
"I also welcome the recent convictions in civilian courts in Kuajok and Wau of two SSPDF soldiers for gang rape and rape respectively of underage girls, one South Sudan National Police Service (SSNPS) officer for rape, and three members of the pro-Riek Machar Sudan People's Liberation Army in opposition (SPLA-IO) for rape in Yambio and Wau court," Ms. Patten said.
"These verdicts not only send a message to perpetrators about the consequences of their actions, but also reaffirms the government commitment to a zero-tolerance policy for conflict-related sexual violence."
The UN official commended "the brave survivors who came forward to testify and seek justice". She also acknowledged the critical role civil society had in both advocating for and supporting them.
"I also remind the authorities that as part of transitional justice and peacebuilding processes, survivors have the right to a remedy, reparations and compensation", Ms. Patten stated.
Ongoing support to the Government
South Sudan is the world's youngest nation, having gained independence from Sudan in July 2011.
The country descended into conflict following a political crisis between President Salvar Kiir and Mr. Machar, his former deputy, in December 2013.
A Transitional Government of National Unity was established in February of this year, headed by President Kiir, with Mr. Machar appointed one of five vice-presidents.
Ms. Patten said her Office will continue to work with UN partners on the ground to ensure the Government meets its commitments to address conflict-related sexual violence, in line with a communiqué signed in October 2014.
Staff also will remain engaged on an action plan for the national army and police, aimed at strengthening prevention and ensuring prosecution for these crimes takes place in a manner that is transparent and sensitive to survivors.
COVID crises highlight strengths of democratic systems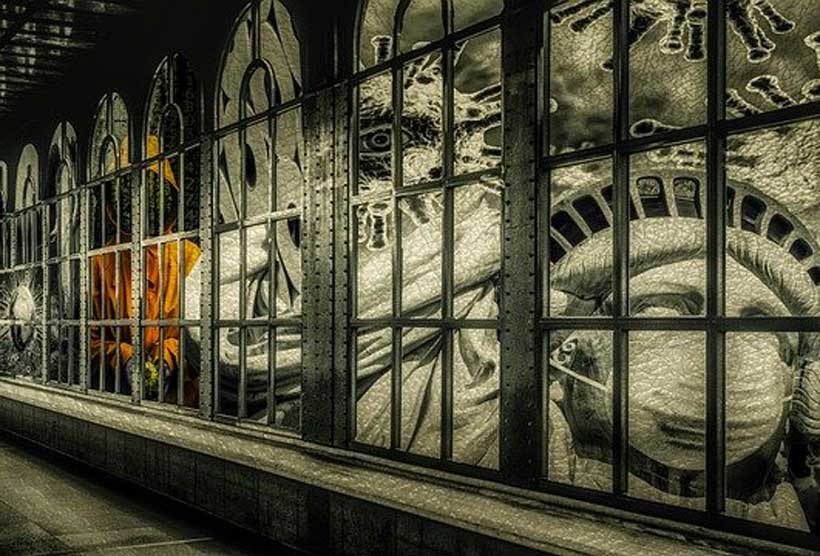 The UN Secretary-General, on Wednesday, urged the world to "learn from the lessons of the past 18 months, to strengthen democratic resilience in the face of future crises."
In his message for the International Day of Democracy, António Guterres explained in the wake of COVID-19, this meant identifying good governance practices that can counter all kinds of emergencies, whether public health, environmental or financial.
"It means addressing the egregious global injustices laid bare by the crisis, from pervasive gender inequalities and inadequate health systems to unequal access to vaccines, education, the internet and online services," he said.
For the UN chief, along with the human toll carried by those most deprived, "these persistent historical inequalities are themselves threats to democracy." 
Participation of all
The Secretary-General argues that strengthening democracy also means embracing participation in decision-making, including peaceful protests, and giving a voice to people and communities that have traditionally been excluded.
"The silencing of women, religious and ethnic minorities, indigenous communities, people with disabilities, human rights defenders and journalists is an impediment to creating healthy societies," Mr. Guterres said.
For him, "democracy simply cannot survive, let alone flourish, in the absence of civic space."
Emergency powers
In his message, António Guterres also stresses the importance of phasing out emergency powers and legal measures by governments, which in some cases have become repressive and contravene human rights law.
He explains that some States and security sector institutions rely on emergency powers because they offer shortcuts, but cautions that, with time, "such powers can seep into legal frameworks and become permanent, undermining the rule of law and consuming the fundamental freedoms and human rights that serve as a bedrock for democracy."
At the height of the COVID-19 pandemic, the Secretary-General warned that "every crisis poses a threat to democracy, because the rights of the people, in particular those most vulnerable, are all too quickly ignored."
It is for that reason that protection of rights in times of crisis is a key element of his Call to Action for Human Rights, issued in February of last year.
As the world starts to look beyond the pandemic, Mr. Guterres called on the international community to "commit to safeguarding the principles of equality, participation and solidarity", so that it can better weather the storm of future crises.
Gender equality 'champion' Sima Sami Bahous to lead UN Women
Secretary-General António Guterres described Sima Sami Bahous of Jordan, as "a champion for women and girls", announcing on Monday her appointment to lead the UN's gender equality and empowerment entity, UN Women.
The UN chief said she would also champion gender equality and youth empowerment, as well as being a "keen advocate for quality education, poverty alleviation and inclusive governance".
Ms. Bahous brings to the job more than 35 years of leadership experience at the grassroots, national, regional and international level.
She has expertise in advancing women's empowerment and rights, addressing discrimination and violence, and promoting sustainable socio-economic development, in line with the Sustainable Development Goals (SDGs) the UN chief said in a statement.
The news came following consultations with Member States and the Executive Board of UN Women.
Rich experience
Most recently, Ms. Bahous served as Jordan's UN ambassador in New York. 
Prior to that, she was the Assistant Administrator and Director of the Regional Bureau for Arab States at the UN Development Programme (UNDP) from 2012 to 2016 and Assistant Secretary-General and Head of the Social Development Sector at the League of Arab States, from 2008 to 2012.
The new UN Women chief has also served in two ministerial posts in Jordan as President of the Higher Media Council from 2005 to 2008 and as Adviser to King Abdullah II from 2003 to 2005. 
She has also worked for UN Children's Fund UNICEF, and with a number of UN and civil society organizations, as well as teaching development and communication studies at different universities in her native Jordan. 
She is fluent in Arabic and English, and proficient in French.
Tribute to outgoing head
The UN chief said he was "deeply grateful" to outgoing Executive Director Phumzile Mlambo-Ngcuka of South Africa, for the "commitment and dedicated service" she exhibited as head of UN Women.
He also extended his appreciation to the UN Special Representative on Sexual Violence in Conflict, Pramila Patten, who will continue to serve as Acting Executive Director until Ms. Bahous is in post.
An illustration of resilience and hope, in the face anti-Asian hate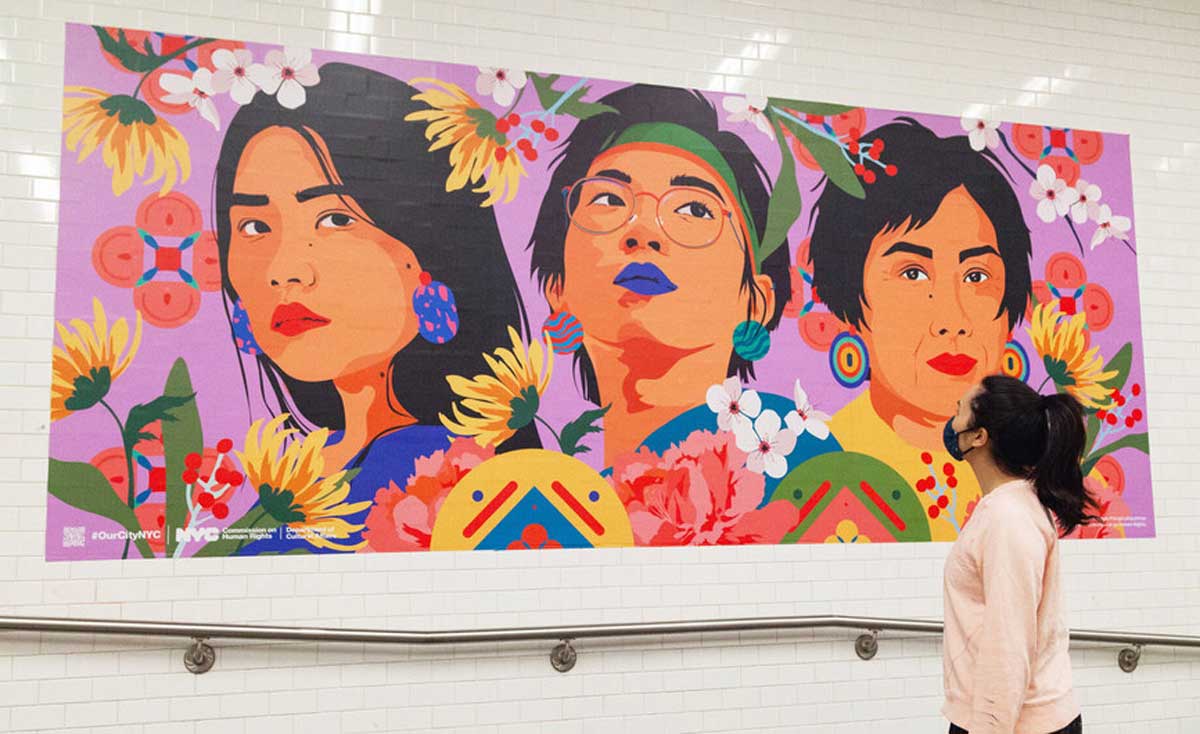 The rise in hate crimes against people of Asian and Pacific Island heritage in the United States since the beginning of the COVID-19 pandemic, inspired artist Amanda Phingbodhipakkiya to produce vibrant artworks featuring people of Asian heritage. Displayed in public spaces around New York City, the images, and the messages they convey, have made headlines around the world.
Brightly coloured posters, murals and displays appeared at bus stops, in subway stations and on landmark buildings across New York City in the Spring of 2021, part of a project commissioned by the City's Commission on Human Rights called "I Still Believe In This City", featuring works by Ms. Phingbodhipakkiya, the Commission's artist-in-residence.
'They lift us up as guardians'
Ms. Phingbodhipakkiya, an American neuroscientist turned artist, born in Atlanta to Thai and Indonesian immigrants, has long had a high profile in the art world, and her explorations of feminism, science, and community have often gone beyond galleries and media outlets, to protests and rallies, as well as on buildings and highway tunnels.
But her artistic response to the rise in anti-Asian hate since the COVID-19 pandemic has brought her a much wider audience: "I Still Believe In This City" has been covered by a host of major media outlets, including the cover of the renowned Time magazine, reflecting a new awareness of anger and violence directed towards Asian-Americans.
Whilst the works, which feature images of people of Asian and Pacific Island heritage, communicate positivity and an upbeat outlook, the accompanying text gives the viewer a different perspective, containing information about the darker context that inspired these pieces, such as "This is our home too", "I am not your scapegoat", and "I did not make you sick", the latter slogan reflecting the targeting of people of Asian heritage, on the unfounded basis that they are primarily responsible for spreading COVID-19.
Ms. Phingbodhipakkiya says that the figures portrayed in the posters and murals represent "resilient, hopeful guardians, in the face of these horrible attacks against our community. They lift us up as guardians, keeping us safe, encouraging us to stand up for our rights".
Art and human rights
The public art exhibition has been praised by UN Human Rights Minority fellow, Derrick León Washington, a New York-based cultural anthropologist, dancer and curator, who believes that art is crucial to promoting human rights: "art like Amanda's is an important way to start difficult conversations. It is connected to lived experiences, and helps us to reach and touch different communities."
The artworks, says Mr. Washington, "speak to the defiance of Asian-Americans in the face of anti-Asian violence. However, this is not just a New York or US story, and the UN Secretary General has expressed "profound concern" over the rise in similar attacks worldwide."
"Racism against Asians and Pacific Islanders is not a new phenomenon", says Carmelyn Malalis, chairperson of the New York City Commission on Human Rights. "We all have stories from our youth, but it's true that last year was particularly bad, because of the pandemic."
Ms. Malalis points out that increased levels of anti-Asian hate took place in the context of a rise in all forms of racism, in New York and beyond. "In the past year the Black Lives Matter movement has been fighting against anti-black, and now anti-asian, antisemitic and other forms of xenophobia. This is a highly diverse city, and we want to see solidarity between all of our different communities".
May we know our own strength
At the same time as the "I Still Believe in This City" artworks were being displayed in New York City, Ms. Phingbodhipakkiya launched another, more sombre piece, also in collaboration with the NYC Commission on Human Rights, entitled "May we know our own strength". It grew out her reaction to a mass shooting in March 2021, which resulted in the death of eight people, six of whom were women of Asian descent.
"This installation slowly developed from shared stories of violence against Asian-Americans and Pacific Islanders (AAPI), but was open to anyone going through something difficult; it was a space for them to lay down their burden".
Survivors of assault and other forms of abuse anonymously posted their stories, often deeply personal and harrowing, to an online submission form. Each submission activated a printer in the storefront, which relayed the stories onto ribbons of paper, whilst activating an incandescent lightbulb. Ms. Phingbodhipakkiya then weaved the stories into intricate hanging sculptures.
The artist says that she hopes the exhibition helped to transform the pain and loss of each story into "a new pathway for peace and gentleness, and a new way forward.
"So often", she adds "when we see atrocious acts, we turn away. But, by shutting the door on others, we shut the door on our own humanity. Art can bring it back."