Rising Barriers to Indian Soft Power in Afghanistan
Over the course of last two decades, India has presented itself as a major player in Afghanistan in the realm of soft power. Through strategically investing in multi-sectorial social-economic activities, India has not just presented an alternative to the hard power tactics that Afghanistan has witnessed from Pakistan, it has also won the 'hearts and minds' with the ideas of nation building and cultural influence through art, culture, music, education opportunities and economic investments. This should conclude in the verdict that India holds a key position in any engagement that focuses on Afghanistan's future and that India can affect the course of developments keeping in view its own national interests. However, this seems far from reality as it can be argued that today India is being limited by the barriers to its soft power and thus, the fears of losing relevance in Afghanistan might be becoming a reality.
What is 'Soft power' and 'Hard power '?
Joseph Nye defines soft power as the ability to affect others to obtain the outcomes one wants through attraction rather than coercion or payment, and that a country's soft power rests on its resources – culture, political values and foreign policies. In contrast, hard power involves the 'ability to use the carrots and sticks of economic and military might to make others follow your will'. When we look at the Indian soft power context in Afghanistan, two contrasting phenomena can be observed at play today. On one hand, where India's soft power in Afghanistan is seen as paramount by most scholars and is expected to make India a major actor in the region and thus a participant in the ongoing Afghan peace process, India found itself somehow sidelined in a process where actors like Pakistan, China, and Turkey are playing a major role who base themselves on a foundation of hard power in Afghanistan.
India's Soft Power in Afghanistan
"Two international surveys in Afghanistan indicated that India is the most popular foreign country there- all of this without much Indian hard power on display", noted Rani Mullen in 2015. She highlights that India in 2012-13 allocated over 2000 study and training fellowships to Afghanistan, trained a generation of civil servants and potential key-makers and the fact that Hamid Karzai, former Afghanistan president studied in India undoubtedly enabled India to secure a close relationship with Afghanistan and an official strategic partnership, without having to flex a hard power muscle. Further taking in account the recent Indian record, it can be said that India has been a key development partner in Afghanistan, having achieved 400 projects in 34 provinces, built over 200 schools, sponsored thousands of scholarships and supplied wheat, medical facilities and more recently, COVID aid. The construction of Afghan parliament building and the Salma dam (also revered as Afghan-India Friendship Dam), stands testimony to the Indian support towards Afghanistan's development. It has often been highlighted that unlike other actors, India's endeavor to help Afghanistan has no other agenda than thestability and development of Afghanistan. However, today, India finds itself restricted in leveraging its soft power in Afghanistan, due to several reasons.
The 21st Century Race for Soft Power in Afghanistan
In sphere of aid and economic assistance, which Mullen notes is one of the key soft power tools, India has found a tough competitor in China, who has deep pockets and ambitions to overshadow Indian efforts. India and China both have major geopolitical interests in Afghanistan who see Afghanistan as the gateway to an oil and resource rich Central Asia and to European markets besides the factors related to own national security due to growing extremism in the region. Both nations are now pushing hard to be the bigger stakeholder in the infrastructure and development of Afghan economy. However, where India is finding it increasingly hard to have access to Afghanistan, and have also been 'Dropped' recently from Chabahar rail project (which India see as the connectivity link to Afghanistan) by Iran due to lack of active engagement from India, China has been successful in making inroads, exemplified in the recent project of 'Sino-Afghan Special Railway Transportation' which links Afghanistan to China, via Uzbekistan and Kazakhstan, thus, integrating Afghanistan into the USD 62 billion China-Pakistan Economic Corridor (CPEC).
Moving to the sphere of culture and media, India is now facing off against a rising Turkey. In his article in 2008, Shashi Tharoor had noted that the television mega-serial " Kyu ki Saas Bhi Kabhi Bahu Thi" had become India's biggest asset in Afghanistan where it was watched by 94 percent of Afghans. Today, this space is dominated by Turkish media. " Turkey's efforts in terms of humanitarian efforts and education across the Muslim world have contributed to its rising influence on a social and cultural level, namely the global success of its soap operas", notes Tanya Goudsouzian, a Canadian journalist covering Afghanistan for over 15 years. She emphasizes on the phenomenon that "War-weary Afghans have tuned in to Turkish dramas, which have proven to be culturally appropriate alternatives to Bollywood's song-and-dance escapism and Hollywood's 'America saves the world' propaganda." In other opinions too, Tukey enjoys an increasingly privileged position in Afghanistan society whose troops on the group as part of NATO forces have been seen in a different light than troops from other ­countries and have not been seen as foreign invaders. In sphere of education, Turkish education is again becoming popular among Afghan families. The ethnic linkages with minorities like Uzbek minority serves as an added advantage for deepening the ties. Further, a growing closeness with Pakistan, has helped Turkey to gain inroads and insights and thus become a major internal stakeholder in Afghanistan rather than just a friendly nation 1700 miles away.
What's Ahead?
It can be argued that gains from India's soft power in Afghanistan remains a case of unrealized potential due to the absence of credible hard power. Kabir Taneja, fellow at the Observer Research Foundation notes that India's position of goodwill in Afghanistan, gained due to a non-interventionist approach also limits India's aspirations of becoming a superpower, as there is little point to soft power if one cannot back it with hard power to protect their interests . In the era of peace process, Indian soft power is now pitted against the hard power elements of Pakistan which is pro-Taliban, and China, who uses soft power as a direct extension of its hard power, then there is Turkey, who might be on its way to replace India in the realm of media content through its rising popularity among the Muslim world. In this situation, Indian policymakers have their work cut-out which is to think about the relevance of Indian soft power without a support of hard power tools to decide both short-term and long-term plans in a post-withdrawal Afghanistan. It will be imperative to not only recalculate the tools used for deploying soft power, but also to figure out India's own rule in regional geopolitics if it wants to continue a soft power approach sans hard power credibility on ground.
Biden-Putting meeting: Live from Geneva
19:00 The places of the flags on the Mont Blanc bridge on which President Biden and President Putin will pass to reach the meeting venue on Wednesday usually hold the flags of the different Swiss cantons. Not today. The American and Russian flags have been placed to welcome the two leaders.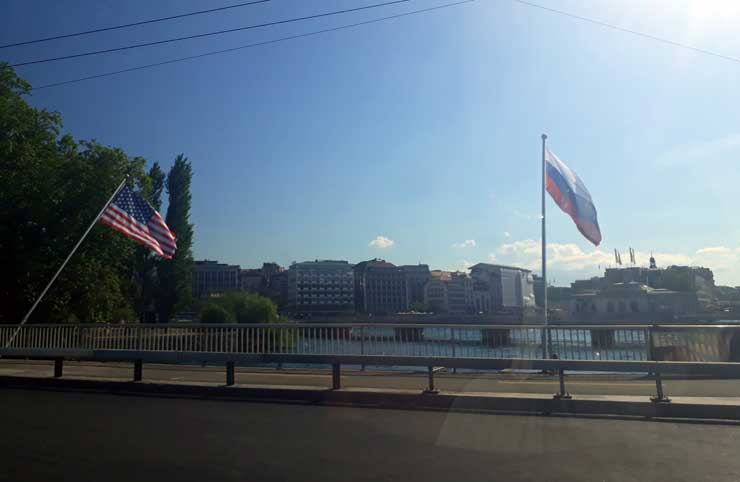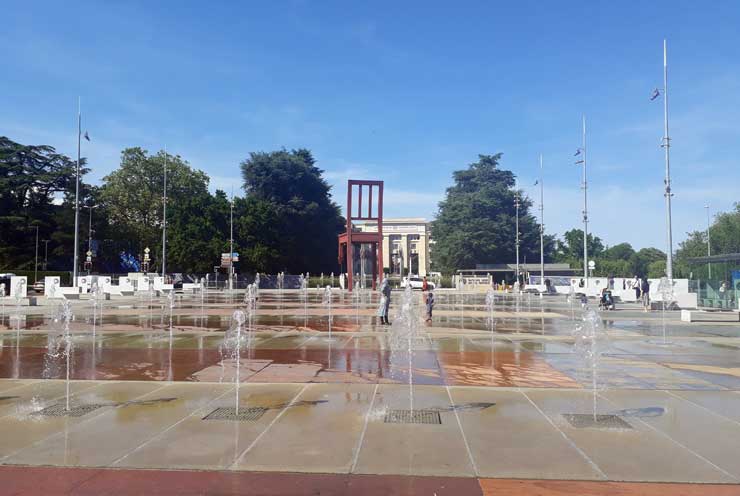 18:00 A day before the Geneva summit: Hotel Intercontinental where the American delegation and probably President Biden himself is staying, how the city looks like a day before the meeting, what are the security measures like, why isn't the UN involved and are the usual protests expected?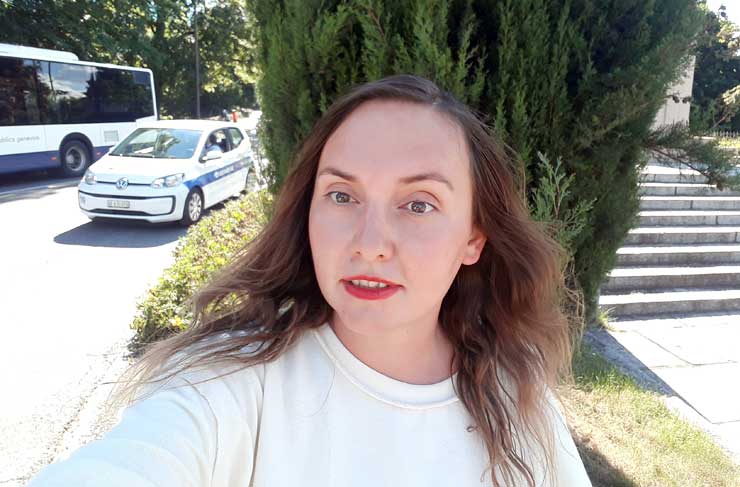 Iveta Cherneva with live video political commentary from Geneva one day ahead of the Biden-Putin Summit
Will the promotion of cricket in GCC add to its Soft Power?
In recent years, Gulf Cooperation Council (GCC) countries, have been trying to bolster their 'Soft Power' in a number of ways; by promoting tourism, tweaking their immigration policies to attract more professionals and foreign students and focusing on promoting art and culture. The United Arab Emirates (UAE) has taken the lead in this direction (in May 2017, UAE government set up a UAE Soft Power Council which came up with a comprehensive strategy for the promotion of the country's Soft Power). Under Crown Prince Mohammad Bin Salman (MBS), Saudi Arabia has also been seeking to change its international image, and it's Vision 2030 seeks to look beyond focusing on economic growth. In the Global Soft Power Index 2021, Saudi Arabia was ranked at number 24 and number 2 in the Gulf region after the UAE (the country which in the past had a reputation for being socially conservative, has hosted women's sports events and also hosted the G20 virtually last year)
Will the promotion of cricket in GCC add to its Soft Power?
One other important step in the direction of promoting Soft Power in the GCC, is the attempt to popularize cricket in the Gulf. While the Sharjah cricket ground (UAE) hosted many ODI (One Day International )tournaments, and was witness to a number of thrillers between India and Pakistan, match fixing allegations led to a ban on India playing cricket at non-regular venues for a duration of 3 years (for a period of 7 years from 2003, Sharjah did not get to host any ODI). The Pakistan cricket team has been playing its international home series at Sharjah, Abu Dhabu and Dubai for over a decade (since 2009) and the sixth season of the Pakistan Super League is also being played in UAE. Sharjah has also hosted 9 test matches (the first of which was played in 2002).
Sharjah hosted part of the Indian Premier League (IPL) tournament in 2014, and last year too the tournament was shifted to UAE due to covid19 (apart from Sharjah, matches were played at Dubai and Abu Dhabi). This year again, the UAE and possibly Oman are likely to host the remaining matches of the IPL which had to be cancelled due to the second wave of Covid19. The ICC Men's T20 World Cup to be held later this year (October-November 2021), which was actually to be hosted by India, could also be hosted not just in the UAE, but Oman as well (there are two grounds, one of them has floodlights). International Cricket Council (ICC) is looking for an additional venue to UAE, because a lot of cricket is being played there, and this may impact the pitches. The ICC while commenting on the possibility of the T20 World cup being hosted in the Middle East said:
, "The ICC Board has requested management [to] focus its planning efforts for the ICC Men's T20 World Cup 2021 on the event being staged in the UAE with the possibility of including another venue in the Middle East'
GCC countries are keen not just to host cricketing tournaments, but also to increase interest in the game. While Oman has a team managed by an Indian businessman, Saudi Arabia has set up the SACF (Saudi Arabian Cricket Federation) in 2020 and it has started the National Cricket Championship which will have more than 7,000 players and 36 teams at the school level. Peshawar Zalmi, a Pakistani franchise T20 cricket team, representing the city of Peshawar the capital of Khyber Pakhtunkhwa, which plays in the Pakistan's domestic T20 cricket league – the Peshawar cricket league — extended an invitation to the SACF, to play a friendly match against it. It's owner Javed Afridi had extended the invitation to the Saudi Arabian team in April 2021. Only recently, Chairman of SACF Prince Saud bin Mishal met with India's Ambassador to Saudi Arabia, Dr Ausaf Saeed, to discuss ways for promoting the game in Saudi Arabia. He also visited the ICC headquarters at Dubai and apart from meeting officials of ICC also took a tour of Sharjah cricket ground.
GCC countries have a number of advantages over other potential neutral venues. First, the required infrastructure is already in place in some countries, and there is no paucity of financial resources which is very important. Second, there is a growing interest in the game in the region, and one of the important factors for this is the sizeable South Asian expat population. Third, a number of former cricketers from South Asia are not only coaching cricket teams, but also being roped in to create more enthusiasm with regard to the game. Fourth, UAE along with other GCC countries, could also emerge as an important venue for the resumption of India-Pakistan cricketing ties.
Conclusion
In conclusion, if GCC countries other than UAE — like Saudi Arabia and Oman — can emerge as important cricketing venues, their 'Soft Power' appeal is likely to further get strengthened especially vis-à-vis South Asia. South Asian expats, who have contributed immensely to the economic growth of the region, and former South Asian cricketers will have an important role to play in popularizing the game in the Gulf. Cricket which is already an important component of the GCC — South Asia relationship, could help in further strengthening people to people linkages.
Analyzing the role of OIC
Composed of fifty-seven countries and spread over four continents, the Organization of Islamic Conference (OIC) is the second-largest intergovernmental body following the United Nations (UN). And it is no secret that the council was established in the wake of an attack on the Al-Aqsa Mosque in Jerusalem. Safeguarding and defending the national sovereignty, independence, and territorial integrity of its member states is the significant provision of the OIC's charter. OIC charter also undertakes to strengthen the bond of unity and solidarity among member states. Uplifting Islamic values, practicing cooperation in every sphere among its members, contributing to international peace, protecting the Islamic sites, and assisting suppressed Muslim community are other significant features of its charter.
Recently, the world witnessed the 11-days long conflict between Hamas and Israel. In a recent episode of the clash between two parties, Israel carried out airstrikes on Gaza, claiming many innocent Palestinian lives. The overall death toll in the territory rose to 200, including 59 children and 35 women, with 1305 injured, says Hamas-run health ministry. This event was met with resentment from people across the world, and they condemned Israeli violence. After 11 days of violence, the Israeli government and Hamas agreed to a ceasefire. The event of Israeli violence on Palestinians has called the role of OIC into question. The council, formed in the aftermath of the onslaught on Al-Aqsa mosque, seemed to adopt a lip service approach to the conflict. However, the call for stringent measures against Israeli aggression by the bloc was not part of its action.
Likewise, the Kashmir issue, which has witnessed atrocities of Indians on innocent Kashmiris, looks up to the OIC for its resolution. Last year, during the 47th session of the Council of Foreign Ministers (CFM) in Niamey, Niger, the CFM reaffirmed its strong support for the Kashmir cause. The OIC categorically rejected illegal and unilateral actions taken by India on August 5 to change the internationally recognized disputed status of the Indian Illegally Occupied Jam­mu and Kashmir and demanded India rescind its illegal steps. However, the global community seems to pay deaf ears to the OIC's resolution. The Kashmir issue and the Palestine issue are the core issues of the world that are witnessing the worst humanitarian crisis. And the charter of the bloc that aims to guard the Muslim ummah's interest rings hollow. About a year ago, the event that made rounds on electronic and social media was the occurring of the KL summit, which reflected another inaction of the OIC. The move of influential Muslim countries (Iran, Turkey, and Indonesia), to sail on the idea to establish another forum to counter the OIC, manifested the rift in the bloc.
Many OIC countries are underdeveloped and poorly governed and are home to instability, violence, and terrorism. The consequences of the violence and terrorism in the OIC countries have been devastating. According to Forbes, 7 out of 10 countries, which suffer most from terrorism are OIC members. The Syrian conflict is another matter of concern in the Mideast, looking up to OIC for a way out. An immense number of people have lost their lives in the Civil war in Syria.
Several factors contribute to the inefficiency of the bloc. The first and foremost reason is the Saudi-Iran stalemate. Influential regional powers (Iran and the Kingdom of Saudi Arabia) in the Mideast share strained links following the Islamic Revolution in Iran. Both sides dissent each other on many fronts. Saudi Arabia accuses Tehran of interfering in its internal affairs, using terrorism as a tool to intimidate neighbors, fuelling sectarianism, and equipping proxies to de-stabilize and overthrow the legitimate government. Locked in a proxy war in the Mideast, the KSA and Iran vie for regional dominance. Moreover, Iran's nuclear program is met with strong resentment in the KSA since it shifts the Balance of Power towards Iran. Such developments play a vibrant role in their stalemate, and the bloc's effectiveness is hostage to the Saudi-Iran standoff.
Political and social exclusion in many OIC states is the norm of the day, contributing to upheaval and conflict. In OIC countries, the level of political participation and political and social integration is weak. This fact has rendered OIC countries vulnerable to unrest. Arab Spring in 2011 stands as the best example. Furthermore, conflicts, since the mid-1990s, have occurred in weak states that have encountered unrest frequently.
Saudi Arabia has tightened its grip on the OIC. The reason being, the OIC secretariat and its subsidiary bodies are in the KSA. More importantly, the KSA's prolific funding to the bloc enhances its influence on the bloc. One example includes, in the past, the KSA barred an Iranian delegation from the OIC meeting in Jeddah. Saudi authorities have not issued visas for the Iranian participants, ministry spokesman, says Abbas Mousavi. "The government of Saudi Arabia has prevented the participation of the Iranian delegation in the meeting to examine the deal of the century plan at the headquarters of the Organization of Islamic Cooperation," Mousavi said, the Fars news agency reported. Given the Iranian growing influence and its access to nuclear capabilities, the KSA resorted to using financial leverage to reap support from Arab countries against Iran. For instance, in past, Somalia and several other Arab states such as Sudan and Bahrain received a commitment of financial aid from Saudi Arabia on the same day they cut ties with Iran. Furthermore, the summits of OIC, GCC, and Arab League are perceived as an effort by Saudi Arabia to amass support against Tehran.
Division in the Muslim world and their clash of interests is yet another rationale behind its inefficacy. These days, many Muslim countries are bent on pursuing their interests rather than paying commitment to their principles, that is, working collectively for the upkeep of the Muslim community. Last year, the governments of Israel and the United Arab Emirates (UAE) announced that they had agreed to the full normalization of relations. Following this, the Kingdom of Bahrain became another Muslim country to normalize its links with Israel. Such moves by the Islamic countries weaken the OIC agenda against Israel.
OIC's efficacy would be a distant dream unless the Saudi-Iran deadlock finds its way. For this purpose, Pakistan can play a vital role in mediating between these two powers. Pakistan has always been an active player in the OIC and played its role in raising its voice against Islamophobia, Palestine Issue, and the Kashmir issue. Shunning their interests and finding the common goals of the Muslim ummah, should be the utmost priority for the members of the bloc. Every OIC member ought to play its part in the upkeep of the bloc. Furthermore, a split in the bloc should come to an end since it leads to the polarization of member states towards regional powers. Many OIC countries are rich in hydrocarbons (a priceless wealth, which is the driver for the growth of a country); if all OIC members join hands and enhance their partnership in this sphere they can fight against energy security. And OIC is the crux for magnifying cooperation among its member states to meet their energy needs.
In this era of globalization, multilateralism plays a pivotal part. No one can deny the significance of intergovernmental organizations since they serve countries in numerous ways. In the same vein, OIC can serve Muslim ummah in multiple ways; if it follows a course of adequate functioning.