Time to take action against SLAPPs
Free speech is a cherished right in Europe. But in some countries, certain rich and powerful people use specious lawsuits to censor, harass and ultimately suppress critics. This is a long-standing problem but one that has been increasing in magnitude in recent months. Journalists, activists, and advocacy groups are the preferred targets of these so-called Strategic Lawsuits against Public Participation (SLAPPs).
When investigative journalist Daphne Caruana Galizia was murdered, she was already facing over 40 civil and criminal defamation suits in Malta. Some of these lawsuits have continued posthumously against her family. Throughout August and September 2020, 39 defamation lawsuits were taken out against three journalists at the investigative news website Necenzurirano in Slovenia. Primož Cirman, Vesna Vuković and Tomaž Modic are facing 13 different criminal defamation lawsuits each. They were filed by a tax expert who argues that their reporting on his business dealings – including a controversial loan to the political party of the Slovenian Prime Minister, the SDS – contains false information and has damaged his honour and reputation. In Italy, where defamation is still a criminal offence, several journalists have been targeted by malicious lawsuits with the sole aim of silencing them and draining their time and financial resources. One such example is Federica Angeli, a journalist under threat who is known for her thorough investigations into the Mafia, and has had to fight over 120 lawsuits. In another current case in South Tyrol, criminal court proceedings have been brought by the provincial councillor in charge of agriculture and by apple farmers against environmental activists and the publisher of a book denouncing the high levels of pesticide use in the region.
These are just a few examples of abusive lawsuits intended to intimidate and silence critics. Commonly known as "SLAPPs", these suits pose a significant and growing threat to the right to freedom of expression in a number of Council of Europe member states, perverting the justice system and the rule of law more generally.
SLAPPs: lawsuits with an intimidating effect
The Annual Report of the Council of Europe Platform to promote the protection of journalism and safety of journalists highlights groundless legal actions by powerful individuals or companies that seek to intimidate journalists into abandoning their investigations. In some cases, the threat of bringing such a suit, including through letters sent by powerful law firms, was enough to bring about the desired effect of halting journalistic investigation and reporting.
This problem goes beyond the press. Public watchdogs in general are affected. Activists, NGOs, academics, human rights defenders, indeed all those who speak out in the public interest and hold the powerful to account might be targeted. SLAPPs are typically disguised as civil or criminal claims such as defamation or libel and have several common features.
First, they are purely vexatious in nature. The aim is not to win the case but to divert time and energy, as a tactic to stifle legitimate criticism. Litigants are usually more interested in the litigation process itself than the outcome of the case. The aim of distracting or intimidating is often achieved by rendering the legal proceedings expensive and time-consuming. Demands for damages are often exaggerated.
Another common quality of a SLAPP is the power imbalance between the plaintiff and the defendant. Private companies or powerful people usually target individuals, alongside the organisations they belong to or work for, as an attempt to intimidate and silence critical voices, based purely on the financial strength of the complainant.
It should be no surprise that SLAPPs are multiplying in areas such as environmental and consumer protection, crime prevention or corruption allegations. A typical example is when a large company sues journalists or activists who have exposed an environmental disaster. France is a case in point. In 2018 two companies affiliated to the Bolloré Group sued three newspapers (Mediapart, L'Obs and Le Point) and two NGOs (Sherpa and ReAct) for defamation for publishing accusations of land grabbing made by villagers and farmers in Cameroon. This was one of more than 20 lawsuits filed by companies associated with the Bolloré Group, particularly palm oil companies Socfin and Socapalm.
I have also recently received information about specious lawsuits against LGBTI activists, in which wealthy conservative organisations have taken local human rights defenders to court as a means of intimidating them and hampering their work.
Existing standards applicable to SLAPPs
The European Court of Human Rights has made it very clear: unreasonably high damages for defamation claims can have a chilling effect on freedom of expression. Therefore, there must be adequate domestic safeguards so as to avoid disproportionate awards being granted. The Court has also stressed that States are required to create a favourable environment for participation in public debate by all, enabling everyone to express their opinions and ideas without fear.
Member states therefore have a positive obligation to secure the enjoyment of the rights enshrined in Article 10 of the Convention: not only must they refrain from any interference with the individual's freedom of expression, but they are also under a positive obligation to protect his or her right to freedom of expression from any infringement, including by private individuals.
Several texts adopted at the Council of Europe refer explicitly to the problem of SLAPPs or other forms of intimidating or vexatious litigation against journalists and media outlets, including online media. The Recommendation on the roles and responsibilities of internet intermediaries, adopted by the Committee of Ministers in March 2018, states explicitly that "State authorities should consider the adoption of appropriate legislation to prevent strategic lawsuits against public participation (SLAPP) or abusive and vexatious litigation against users, content providers and intermediaries which is intended to curtail the right to freedom of expression."
In addition, the 2012 Declaration of the Committee of Ministers on the Desirability of International Standards dealing with Forum Shopping in respect of Defamation, to ensure Freedom of Expression, touches upon a specific aspect of SLAPPs, namely so-called "libel tourism", a tactic that is used by many litigators who file a complaint with the court thought most likely to provide a favourable judgment and where it is easy to sue.
Finding the right response
To counter SLAPPs effectively, a comprehensive response should be devised. In my view, this should follow a threefold approach:
preventing the filing of SLAPPs by allowing the early dismissal of such suits. This should go hand in hand with an awarenessraising exercise among judges and prosecutors, and proper implementation of the case-law of the European Court of Human Rights on defamation;
introducing measures to punish abuse, particularly by reversing the costs of proceedings;
minimising the consequences of SLAPPs by giving practical support to those who are sued.
To make this happen, governments, but also journalists, human rights defenders and civil society need to act decisively. I found it encouraging to see that a coalition of NGOs recently published a policy paper on how the EU should end SLAPPs and proposed a number of short- to medium-term measures to address this issue at EU level.
It is high time to tackle a practice which puts pressure both on journalists and on civil society as a whole and dissuades them from critical reporting. This is all the more important at a time when access to information is under strain, with governments seizing emergency powers to ban assemblies, reducing the ability of NGOs and journalists to do field work and sometimes also reining in critical media.
While this practice primarily affects the right to freedom of expression, it also has a dramatic impact on public interest activities more broadly: it discourages the exercise of other fundamental freedoms such as the right to freedom of assembly and association and undermines the work of human rights defenders. This means that it touches on many aspects of my mandate and I will continue to pay close attention to this issue. I believe that the Council of Europe and its member states are well placed to play a role in this context.
Educating Women in Pakistan: A Necessity For National Development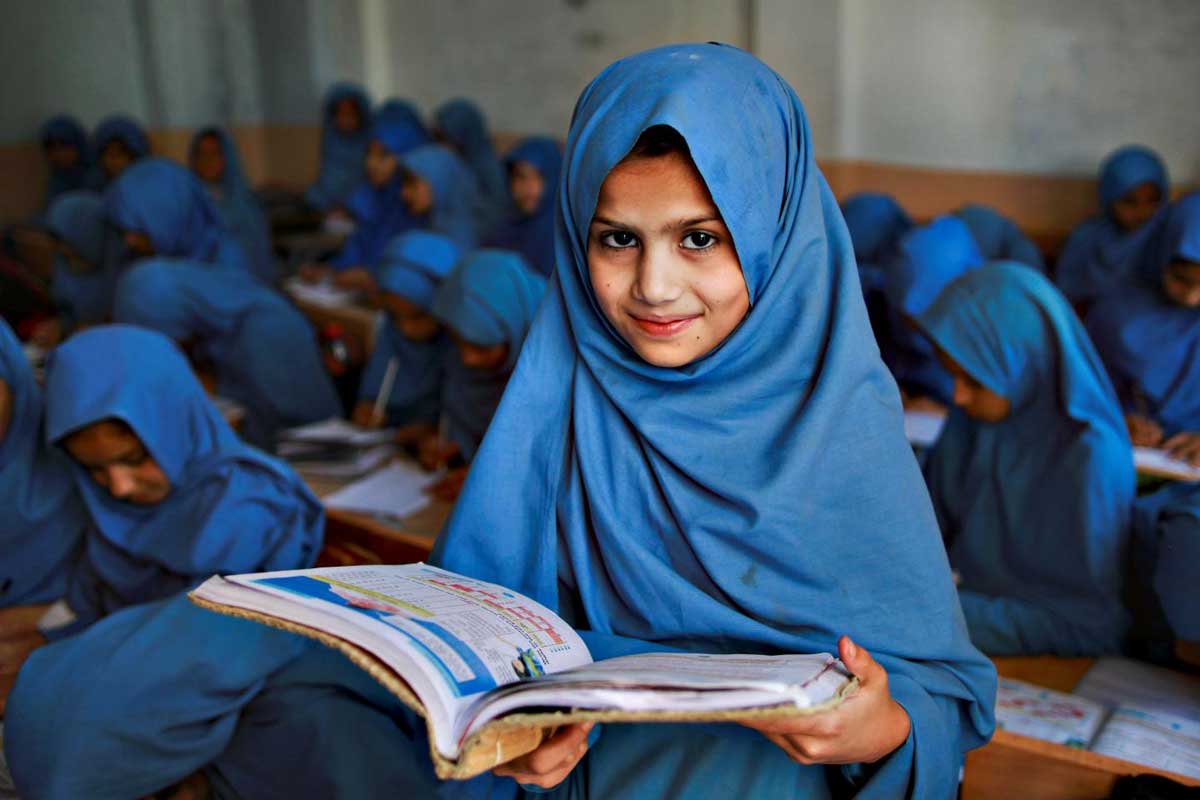 Education is fundamental to the success of any nation. Almost every developed nation recognizes its importance and lays great emphasis on its availability to every human being.
Education brings out the meaning of life and enables a person to make sense of the world around him. While on the other hand, an illiterate person fails to comprehend the essence of life and lives in ignorance.
Pakistan, the sixth most populous country in the world has grappled with the grave situation of illiteracy almost from the time of its existence and has one of the lowest literary rates on the continent. To put it narrowly, approximately 40% of its female population has not even received education at all. Thus, the major chunk of its population remains backward, which otherwise if educated could have proven to be a major source of social and economic development.
Women's education is inextricably linked to the well-being of society. A society comprises of both male and female members, and equally needs the contribution of women nearly as much as of men in maintaining and regulating its functions. However, women in Pakistan face great challenges in accessing education and are confined to play domestic roles only. Also, certain societies consider the education of women as taboo. This results in gender inequality and social disparity which ultimately impedes the growth of a nation.
Women, as a child bearer, not only holds great responsibility of proper upbringing of the child but also of a whole generation. This aspect can be underscored by the African proverb which says,
"If you educate a man, you educate an individual but if you educate a woman, you educate a whole nation."
Therefore, an increase in the education of women can profoundly improve human development outcomes such as child survival, health, and schooling. Education can bring phenomenal change in women's life as it increases their confidence and raises their status in family and society. It lends her voice which she can use to advocate her rights and also helps her to participate in political and social sciences. Pakistan cannot afford to neglect the education of women if it wants to modernize itself and until or unless its female population remains uneducated, it will continue to undermine the ideals of democracy that it so cherishes. There is no doubt that Pakistan is a country whose youth is imbued with great talents and if given adequate knowledge they can properly channel this talent to the country's advantage. This can only be achieved if gender disparities in literacy and education attainment in rural and urban areas of Pakistan are removed.
Women are also regarded as the weaker segment of society but through education, they can change their weakness into strength. It is also seen that women's education has a positive relationship with women's labor force participation rate which can play a significant role in reducing poverty and can contribute to sustainable growth in a developing country like Pakistan itself. Therefore, the government should invest in the education sector and especially in women's education. This should be on its priority list as it is necessary for national development and progress.
Hence, concrete steps should be taken to empower women by granting them equality and education so that Pakistan can set itself upon the path of success.
Reasons of societal disintegration in Pakistan's society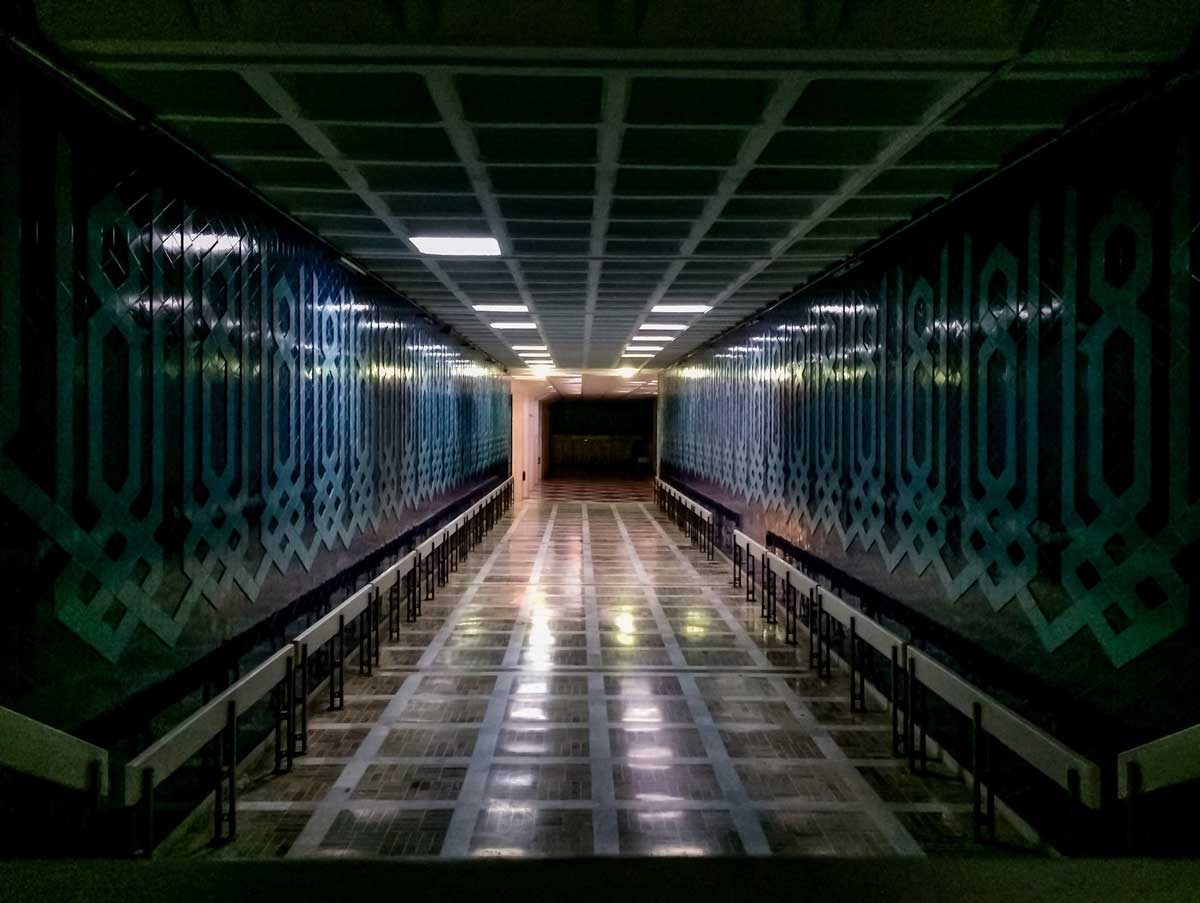 Societal disintegration also known as social disorganization can be described as the society's inability to structure itself and determine the mutual values and norms that should be presiding in a society. Another approach sees is as a complex and interconnected system of communities, formal and informal associations in the socialization process.
There are many reasons that exist in a society giving rise to the societal disintegration, the main and the core cause is the disturbed and interrupted system of social communication and the structure that exist for the mutual assistance. The society that is deprived of functional and far-sighted leadership without new ideas and strategies usually tend to fall in the process of social disintegration. The society practicality and viability tends to falls with the existence of economic problems, dissolving formal and informal institutions, deteriorating interpersonal relationships and weakening of the values and norms. All these thus impact the mental and the physical wellbeing of the society and the people thoroughly involved in it. Thus putting the restrain on the growth, self-realization, self-reflection and acknowledgment.
The reason for this societal disintegration in Pakistani society can be various. These numerous reason might include some internal as well as external causes. For instance Democracy and the rule of law, judicial system and calculated and good governance which was the main building factor of the idea of new country after the partition went into oblivion as soon as the establishment of the country. The nexus that started between the military and the bureaucracy for power accumulation and the multiple Martial laws put constrain on the hope of Pakistanis to build a sustainable nation and it was reflected in the future engagements of the citizen of the state.
Another reason which triggers the societal disintegration was the history of disasters and violence that the citizens go through. For example the history of Pakistan is marked with a lot of resistance and sacrifices by the people and their forefathers. Even after the creation of Pakistan, it had to go through several wars to ensure its survival. The people of Pakistani society also faced this disturbed environment throughout the Great War on terror happening in the immediate neighborhood of Afghanistan. It was impacting Pakistan in several ways for instance military operation to combat terrorism in the region of FATA created an environment of hostility and chaos. Troubled neighborhood and the major inclusion of migrants from time to time and its sociological, economic and psychological impacts is what Pakistan has faced since its establishment .So the environment in which the society exist and the history of disasters also increase the pace of societal disintegration.
Dysfunctional Education system can also contribute to be another major reason that is driving the societal disintegration. As the system lacks to provide the same and the equal opportunities for the children and women to seek the basic education in Pakistan. The lack of uniform educational curriculum and the modes of education is building a stroke between the elites and the lower section of the societies. The disparities on the basis of different religion and social status is escalating the social disintegration in the societies. In terms of opportunities the presence of Nepotism instead of merit is also causing the lack of commitment to one's own country.
Another reason that is contributing in the societal disintegration is the Cultural confusion also known as cultural dissonance reflecting the disharmony and the conflict and the confusion that people face due to the change in their cultural environment. In Pakistan it is seen in the province of Baluchistan, Gilgit Baluchistan and Pashtunistan. There still exist speculation for the ill treatment, less development and lack of opportunities for the Baloch's and Gilgiti. This creates a difference among the people of different cultural and give rise to hostility towards one another thus leads to more and more societal disintegration to a point that they start to consider themselves alien to the society. The lack of tolerance and acceptance for other religions, ethnicities and culture will alienate people from one another and will limit them to certain boundaries thus making it difficult for them to grow sociological and psychological, consequently bounding them to only one sect, ethnicities or area. For societal integration one must be visionary and develop sense of acceptance and tolerance leaving a room to nurture and develop as an integrated society rather than fueling the societal disintegration.
As mention earlier about the migration it is important to study it is detail, the massive in and out migration also serves as a factor that lead Pakistan society to face societal disintegration. Many people in Pakistan still seek migration to the countries aboard for better job opportunities, living standards, better health and education and security level. In Pakistan the Pakistani diaspora that basically reflects the brain drain from the country are exceeding the numbers of more than 10 million, people residing in the countries other than their homeland for such luxuries reflect little to no commitment and responsibility to their culture and country. Similarly the great number of influx of migrants as a result of GWOT also posed a challenge for national integration as they bought with them their culture, identity and problem thus making it difficult for citizens to actually achieve the sense of nationality thus leading to more culture confusion and disharmonization.
Those having power and other patrons in Pakistan who are living in their luxurious lifestyles and comfort zones they have this responsibility to observe and analyze and seek guidance from the other countries that how with the presence of diverse cultures, languages and religions, the process of national integration reached to its logical conclusion. But it is not possible in the absence of visionary leadership and the will to work honesty for the society and its harmonization, in absence of these values one cannot expect a country to remain united and integrated as a nation.
Global Health Security: The need for collective action
Since the concept of nation-state has emerged, states' primary goal is to ensure their survival and maximize their security in terms of wealth and power. But little attention has been paid to non-conventional issues specifically to public health. Health systems have always been neglected by states especially by those poor states that are already facing socio-economic issues.
In an era of globalization, where the world is more intact and interconnected, Global health has become a serious issue and an area of debate in contemporary world politics. If on one hand, globalization offers tremendous possibilities and opportunities then, on the other hand, it has made the transfer of disease quicker than ever. Therefore, keeping both negative and positive outcomes of globalization in mind, a special focus should be given to the health sector as well.
By special focus, I mean global solidarity for worldwide health security should be build where all states, irrespective of their self-interest, work together to combat global health issues including malnutrition, communicable ( such as hepatitis, tuberculosis, HIV, Covid-19), and non-communicable diseases (such as cancer, diabetes). In the past, all these infectious diseases specifically communicable diseases had a disturbing impact on humans and the overall economy of the global world. In the contemporary world, the Covid-19 pandemic that has caused the deaths of 3.74 million people since late 2019, has become an overwhelming threat to Global health. Not only has it affected the physical and mental health of individuals but the socio-economic conditions of states as well.
United Nations under Goal 3 of the Sustainable Development Goal is trying to tackle the problems of global health. World Health Organization is supervising the objectives that are set under this goal and is trying to work with states to readiness for pandemics and other health emergencies. Many other health projects have also been initiated to further the aim of the United Nations for global health. But still, the world needs more awareness programs especially in the third world countries where the situation of Covid-19 is much worst. Lack of awareness in such countries has given rise to many myths related to tackling the Covid-19 virus and its vaccination. People are reluctant to take the vaccine because they believe that either they will become infertile or die within weeks after getting vaccinated. Such people need education and for that, collective action is required. Not only world institutions but states, societies, leaders, the whole of their response are required to limit the spread of diseases.
Global health security should be considered as a shared responsibility of all states because in this interconnected world no one is safe until everyone is safe. This pandemic for which the world was unprepared, as the health sector was not prioritized, has shown us the real picture of the devastation of the global economy, global health, and human suffering. It has taught us how neglecting health systems could change the world upside down. So, to prevent any other future pandemics, we need to draw attention to the disparities that exist in different countries, try to solve them, bring awareness and make global health security a priority through collective action. As Mahatma Gandhi said, "It is health that is real wealth and not pieces of gold and silver."