New Funding to Improve Food Systems Will Help Prevent Zoonotic Diseases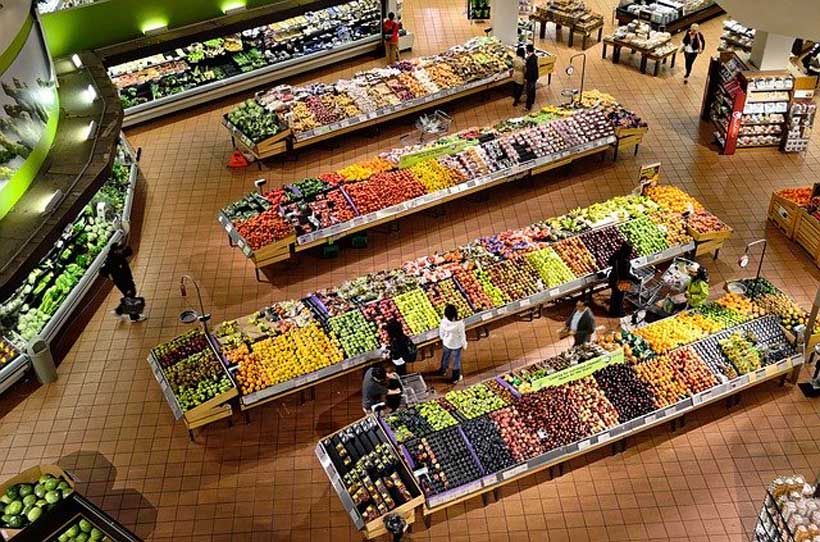 Germany became the first donor today to invest in Food Systems 2030, a new World Bank Multi-Donor Trust Fund that proposes to help countries maximize the impact of their public spending and transform their food systems to increase food security and reach their 2030 Sustainable Development Goals. The German Federal Ministry of Economic Cooperation and Development (BMZ) announced over US$ 17 million (15 million euros) to contribute to the creation of foundations for sustainable food systems that deliver improved livelihoods and safe, affordable and nutritious diets for all.
This catalytic financing will promote new agriculture and food models that simultaneously improve the health of people, planet, and economies. It comes at a time when the COVID-19 pandemic has highlighted the massive cost of zoonotic diseases emerging in natural environments destabilized by human activity and spreading from animals to humans. Measures taken to slow the pandemic have also tested the strength of food supply chains that provide millions of jobs and keep rural and urban areas stocked in safe, affordable and nutritious food. COVID-19 has also stressed the importance of healthy diets for people's immunity and resilience in the face of disease.
Germany announced its contribution as part of a broader investment in healthier food systems and pandemic prevention. "Even if the situation is dramatic – COVID-19 will not be the last pandemic. One lesson from this must be that the international community has to work together better to prevent future pandemics," said Dr Gerd Müller, Federal Minister for Economic Cooperation and Development, Germany. "To that end, we have to improve the mutual integration of our projects in the field of One Health and launch new initiatives – on human and animal health, on access to safe drinking water, on the protection of biodiversity, and on healthy food. By contributing to the Food Systems 2030 fund, we are giving a targeted boost to food safety and to the early detection of zoonoses in food production."
The One Health approach explicitly recognizes the interlinkage of human health, animal health, and the health of ecosystems. Over 70 percent of emerging infectious diseases affecting humans have their origins in animals, including COVID-19. The livestock sector is also responsible for about 73 percent of all antibiotic consumption, increasing the risk of deadly antimicrobial resistance which may further compromise human health in the future.
"We welcome Germany's commitment to help countries rethink the way they manage agriculture and food to mitigate risks and generate better development outcomes," said Martien Van Nieuwkoop, Global Director of the Agriculture and Food Global Practice at the World Bank. "Learning from best practices and drawing on innovative approaches, there is tremendous scope to modernize the policies and practices that govern agriculture and food, and help countries address the pervasive challenges of rural poverty, environmental degradation, and illnesses connected to unsafe practices and poor diets."
Food Systems 2030 seeks to leverage public financing, private sector investments and consumer spending towards food systems transformation. It will provide policy advice and analytical products to country partners, steer World Bank lending and engage with the private sector in pursuit of one goal: achieving a food system that delivers healthy people, a healthy planet and healthy economies. It will promote new ways of doing business while addressing market and institutional incentives, to put food systems on a better path. To achieve its objectives, Food Systems 2030 will support integrated activities along nine pathways: better diets; prevention of zoonotic diseases; improved food safety; reduction in GHGs; reduction in pollution; improved land, water and food loss and waste management; promotion of productivity growth; increased job creation; maintaining trade flows.
UN commission reclassifies cannabis, no longer considered risky narcotic
The UN Commission on Narcotic Drugs (CND) took a number of decisions on Wednesday, leading to changes in the way cannabis is internationally regulated, including its reclassification out of the most dangerous category of drugs.
In reviewing a series of World Health Organization (WHO) recommendations on marijuana and its derivatives, the CND zeroed-in on the decision to remove cannabis from Schedule IV of the 1961 Single Convention on Narcotic Drugs — where it was listed alongside deadly, addictive opioids, including heroin.
The CND's 53 Member States voted to removed cannabis – where it had been placed for 59 years – from the strictest control schedules, that even discouraged its use for medical purposes.
With an historic vote of 27 in favour, 25 against, and one abstention, the CND has opened the door to recognizing the medicinal and therapeutic potential of the commonly-used but still largely illegal recreational drug.
Moreover, according to news reports, the decision could also drive additional scientific research into the plant's long-heralded medicinal properties and act as catalyst for countries to legalize the drug for medicinal use, and reconsider laws on its recreational use.
Long wait
Back in January 2019, WHO unveiled six WHO recommendations surrounding the scheduling of cannabis in UN drug control treaties.
While the proposals were originally set to be voted on during the  CND's March 2019 session, many countries had requested more time to study the endorsements and define their positions, according to news reports.
Among WHO's many points, it clarified that cannabidiol (CBD) – a non-intoxicating compound – is not subject to international controls. CBD has taken on a prominent role in wellness therapies in recent years, and sparked a billion-dollar industry.
Currently, more than 50 countries have adopted medicinal cannabis programmes while Canada, Uruguay and 15 US states have legalized its recreational use, with Mexico and Luxembourg close to becoming the third and fourth countries to do so.  
Where they stand
After voting, some countries made statements on their stances.
Ecuador supported all of WHO's recommendations and urged that cannabis production, sale and use, have "a regulatory framework that guarantees good practices, quality, innovation and research development".
Meanwhile, the United States voted to remove cannabis from Schedule IV of the Single Convention while retaining them in Schedule I, saying it is "consistent with the science demonstrating that while a safe and effective cannabis-derived therapeutic has been developed, cannabis itself continues to pose significant risks to public health and should continue to be controlled under the international drug control conventions".
Voting against, Chile argued, among other things, that "there is a direct relationship between the use of cannabis and increased chances of suffering from depression, cognitive deficit, anxiety, psychotic symptoms, among others" while Japan stated that the non-medical use of the plant "might give rise to negative health and social impacts, especially among youth".
COVID-19 threatens global progress against malaria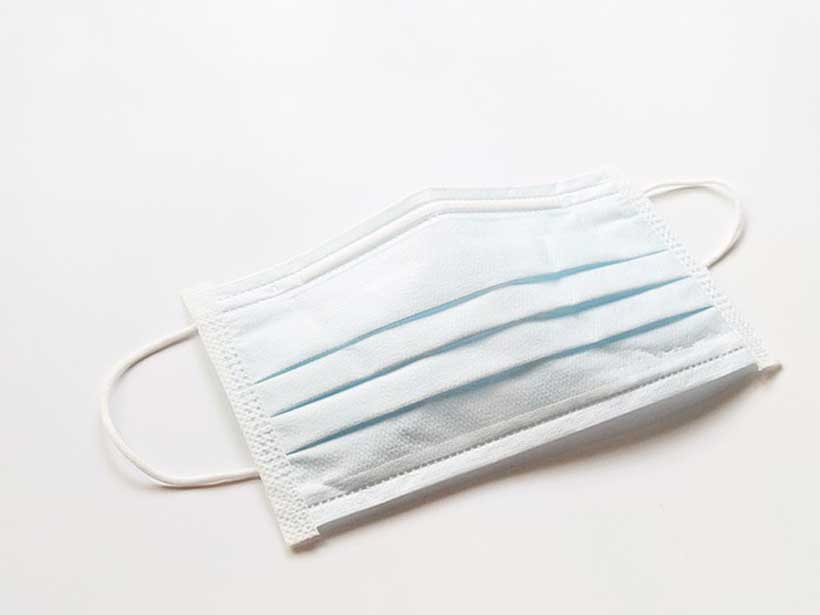 Gaps in life-saving interventions are undermining efforts to curb malaria, amid fears that the coronavirus pandemic could set back the fight against the disease even further, the UN World Health Organization (WHO) has said.
According to the World Malaria Report, released on Monday, the situation is particularly concerning in high-burden countries in Africa.
The UN health agency urged nations and health partners to step up the fight against malaria, with better targeting of interventions, new tools and increased funding.
"It is time for leaders across Africa – and the world – to rise once again to the challenge of malaria, just as they did when they laid the foundation for the progress made since the beginning of this century," said WHO Director-General Tedros Adhanom Ghebreyesus.
"Through joint action, and a commitment to leaving no one behind, we can achieve our shared vision of a world free of malaria."
Though preventable and curable, malaria continues to claim hundreds of thousands of lives each year. According to WHO, nearly half of the world's population is at risk of the disease and most cases and deaths occur in sub-Saharan Africa.
Malaria is transmitted through the bites of female Anopheles mosquitoes and controlling the vector – such as by using mosquito nets and indoor residual spraying – can help prevent and reduce transmission of the disease.
A plateau 'in progress'
The WHO report found that in 2019, malaria cases globally numbered about 229 million, an annual estimate that has remained virtually unchanged over the last four years. Last year, the disease claimed about 409,000 lives, compared to 411,000 in 2018.
As in past years, the African region accounted for more than 90 per cent of the overall disease burden. The region has made much progress since 2000, reducing its malaria death toll by 44 per cent – from an estimated 680,000 to 384,000 – but the pace has slowed in recent years, particularly in countries with a high disease burden.
A funding shortfall at both the international and domestic levels poses a "significant threat" to future gains, according to WHO. In 2019, total funding reached $3 billion, far short of the global target of $5.6 billion, resulting in critical gaps in access to proven malaria control tools.
Sustain, expand programmes
In 2020, the COVID-19 pandemic emerged as an additional challenge for essential health services worldwide. Though most malaria prevention campaigns were able to move forward without major delays, WHO voiced concerns that even "moderate disruptions" in access to treatment could lead to a considerable loss of life.
For instance, a 10 per cent disruption in access to effective antimalarial treatment in sub-Saharan Africa could lead to 19,000 additional deaths, while disruptions of 25-50 per cent in the region could result in an additional 46,000 and 100,000 deaths, respectively.
According to WHO, ensuring access to malaria prevention, such as insecticide-treated nets and preventive medicines for children, also supported the response to COVID-19 by reducing the number of malaria infections and, in turn, easing the strain on health systems.
Matshidiso Moeti, WHO Regional Director for Africa, underlined the need to ensure that malaria programmes are sustained and expanded.
"COVID-19 threatens to further derail our efforts to overcome malaria, particularly treating people with the disease. Despite the devastating impact COVID-19 has had on African economies, international partners and countries need to do more to ensure that the resources are there to expand malaria programmes which are making such a difference in people's lives," she said.
COVID-19: Testing still vital even as vaccines roll out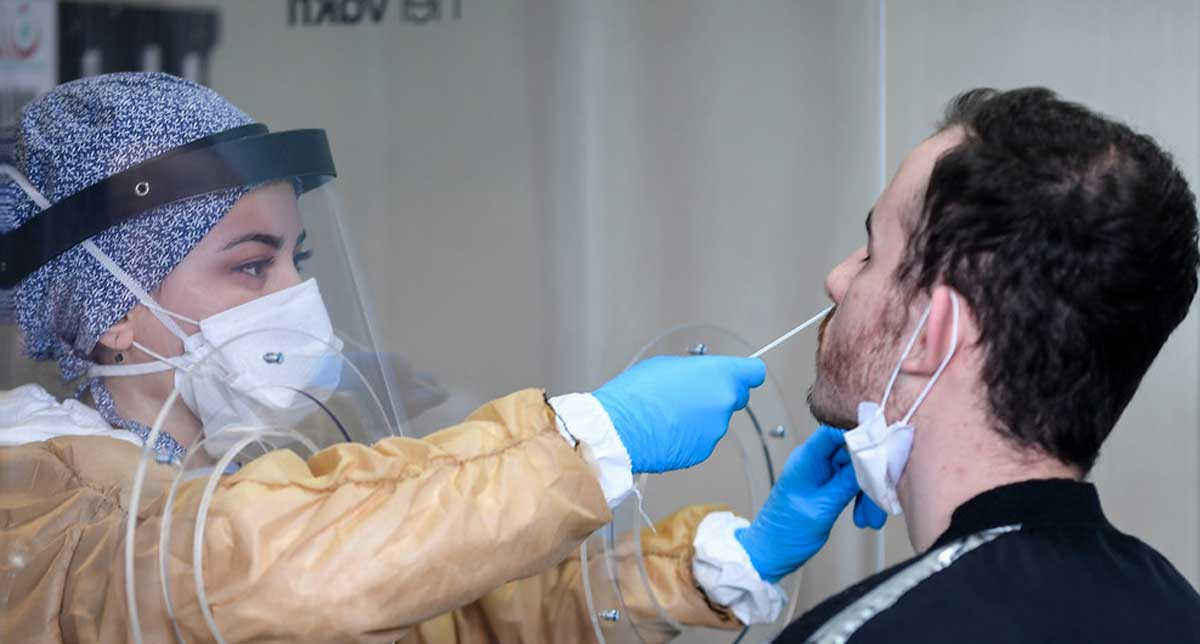 Testing will still be a critical tool against COVID-19, even as vaccines are deployed against the disease, the head of the World Health Organization (WHO) said on Friday during his regular briefing on the crisis.
WHO chief Tedros Adhanom Gheybreyesus emphasized how testing has been common among countries which have worked to control the virus.
"As vaccines are rolled out, testing will continue to play a vital role", he said.
"Initially, health workers, older people and other at-risk groups will be prioritised for vaccination. That will still leave the virus with a lot of room to move, and testing will remain a vital tool for controlling the pandemic."
However, Tedros stressed that though vital, testing is only part of the strategy against COVID-19.
"Testing is the spotlight that shows where the virus is. Investments in testing must be matched by investments in isolation facilities, clinical care, protecting health workers, contact tracing, cluster investigation and supported quarantine", he stated.
More evaluation needed
Meanwhile, WHO said more information is needed concerning the vaccine developed by the pharmaceutical company AstraZeneca and Oxford University.
The partners announced this week that clinical trials showed a regimen consisting of one half-dose of the vaccine, followed by a full dose a month later, was more effective than two full doses.
Dr. Katherine O'Brien, Director of Immunization, Vaccines and Biologicals at WHO, underlined the need for further evaluation as the data were reported in a press release.
"I think what we can emphasize, though, is that from what we understand about the press release, there is certainly something interesting that has been observed. But there are many reasons that could underlie the differences that were observed," she said.
WHO's Chief Scientist, Dr. Soumya Swaminatha, pointed out that less than 3,000 people were given the lower-dose regimen, according to the press release, all of whom were 55 years old or younger.
She added that the other group consisted of more than 8,000 people of varying ages, thus making it very hard to compare the two, while overall, their numbers were too small to come to any definitive conclusions.
"It would be speculation at this point," Dr. Swaminathan told reporters.
She said AstraZeneca has informed WHO that it intends to run a full trial of the lower-dose regimen.
Lessons from Ebola
Global experience with storage and distribution of the Ebola vaccine could inform delivery of any potential inoculation against COVID-19 once developed, according to WHO.
"There is demonstrated experience of delivering ultra-cold chain vaccines, even in some of the most difficult and remote areas," said Dr. O'Brien. "But that has also taken enormous resources to do that."
The WHO official was responding to a journalist's question concerning the experimental vaccine developed by pharmaceutical companies Pfizer and BioNTech, which was recently submitted to authorities in the United States for emergency approval.
The vaccine, which has shown a more than 90 per cent efficacy rate, requires very cold storage of -70 degrees Celsius or below, prompting concerns about potential distribution in African countries.
No one vaccine is enough
"We do have experience in a number of countries, specifically in Africa, being able to deploy a vaccine with that ultra-cold chain requirement", said Dr. O'Brien, referring to the Merck Ebola vaccine used in outbreaks in the Democratic Republic of the Congo.
"So, as we anticipate the use of the Pfizer vaccine, the intention is certainly to be able to use it along with other vaccines because no one vaccine is going to have adequate supply, nor will any one vaccine necessarily have suitable operational characteristics to meet all of the needs."
Dr. O'Brien added that Pfizer has developed a special "shipper" which can maintain the vaccine's temperature for up to 10 to 15 days.
Furthermore, the vaccine can be stored at refrigerated temperatures for five days, she continued, while portable freezers that do not run on electricity, and even dry ice, also can be used.
Innovate for delivery
As ultra-cold chain logistics are not in place everywhere, including in high-income nations, Dr. O'Brien suggested that countries will have to "innovate" around systems for delivering COVID-19 vaccines that have this requirement.
One approach could be to use them for immunizing certain segments of the population.
She cited health professionals as an example, because they work in facilities where immunization would take place and where it would be easier to install the ultra-cold chain freezers.
Move your body
Although the pandemic has imposed many restrictions on our lives, there is no excuse to sit on the couch, WHO affirmed on Friday, announcing new guidelines on physical activity and sedentary behaviour, published this week.
Exercise is essential for physical and mental health throughout life, the agency said, but one in four adults, and four in five adolescents, do not move enough.
The guidelines recommend between 150 and 300 minutes of moderate to vigorous activity per week for adults, and an average of 60 minutes per day for children and adolescents.