AIIB Support Helps Keep Russia's Railways on Track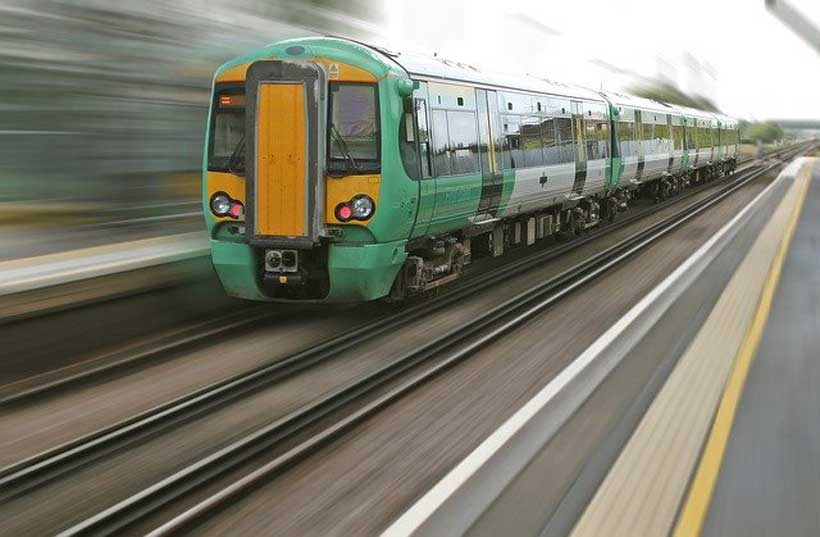 To help alleviate the temporary liquidity constraints caused by the decline of long-haul passenger transportation and deferred client payments against the backdrop of the COVID-19 outbreak, AIIB is extending financing to Russian Railways (RZD) in the local currency equivalent of USD300 million. RZD owns and operates Russia's integrated national passenger and freight railway network and is the largest commercial employer in Russia with around 900,000 employees at the end of 2019. This AIIB loan will contribute to the company's efforts to preserve jobs and the working conditions of employees and ensure continuous operations.
Covering approximately 85,500 kilometers of track, Russia's railway system is the world's third longest railway network, second largest railway in terms of freight turnover and fourth largest railway in terms of passenger turnover. In addition to transporting passengers across large distances, its rail routes link to busy seaports that service Asia and Europe, serving as a "land bridge" between them, thus contributing to Russia's domestic and foreign trade.
However, as with all transportation companies, RZD faces the negative impacts of COVID-19. In particular, long-haul passenger rail operations in Russia have been severely affected; in some months, the decline in passenger turnover reached 70 percent.
The project aligns with AIIB's commitment to support infrastructure clients in responding to the COVID-19 crisis through the Bank's COVID-19 Crisis Recovery Facility (CRF). With such support, clients can successfully overcome temporary liquidity constraints and maintain critical long-term investments.
"With this project, AIIB contributes to the support for railway transportation services, which remain a socially significant and the most affordable means of transport for millions of citizens, and an efficient way to transport large quantities of goods and freight," said AIIB Vice President, Investment Operations, Konstantin Limitovskiy. "AIIB's commitment to sustainability has to go beyond just the infrastructure itself. It must also account for the people, both those who provide and those who depend on its services."
This project is funded by the AIIB Crisis Recovery Facility, and is AIIB's first approved nonsovereign CRF project in Russia.
The CRF provides up to USD13 billion of financing to both public and private-sector entities facing serious adverse impacts as a result of the pandemic. As of Oct. 15, 2020, AIIB's Board of Directors has approved a total of 22 projects amounting to over USD6.645 billion to help 16 members navigate the challenges of these highly uncertain times.
Iraq: An Urgent Call for Education Reforms to Ensure Learning for All Children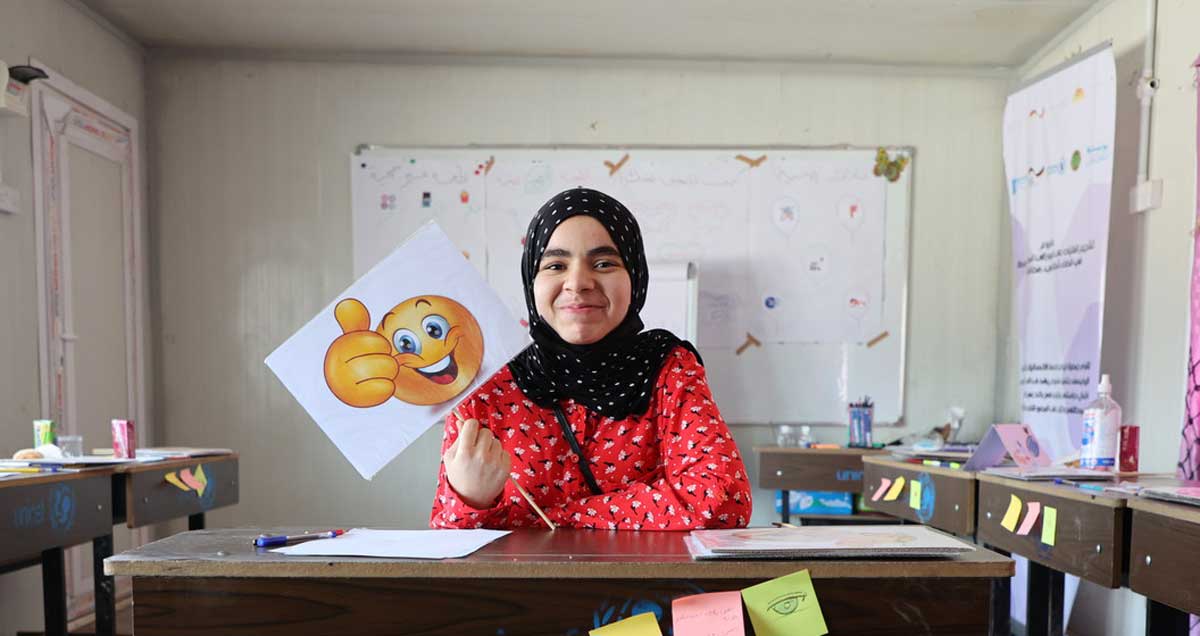 Learning levels in Iraq are among the lowest in the Middle East & North Africa (MENA) region and are likely to decline even further because of the impact the COVID-19 pandemic has had on education service delivery, including prolonged school closures.
These low learning levels are putting the future of Iraqi children and the country at risk. A new World Bank report says that while, now more than ever, investments are needed in education to recover lost learning and turn crisis into opportunity, these investments must be accompanied by a comprehensive reform agenda that focuses the system on learning outcomes and builds a more resilient education system for all children.
The World Bank Group's new report, Building Forward Better to Ensure Learning for All Children in Iraq: An Education Reform Path, builds on key priorities in education recently identified in the Government of Iraq's White Paper and the World Bank Group's Addressing the Human Capital Crisis: A Public Expenditure Review for Human Development Sectors in Iraq report, and provides actionable reform recommendations to boost learning and skills.
Human capital is essential to achieve sustainable and inclusive economic growth. However, according to the World Bank's 2020 Human Capital Index (HCI), a child born in Iraq today will reach, on average, only 41% of their potential productivity when they grow up.
At the heart of Iraq's human capital crisis is a learning crisis, with far-reaching implications. Iraq's poor performance on the HCI is largely attributed to its low learning levels. COVID-19 has led to intermittent school closures across Iraq, impacting more than 11 million Iraqi students since February 2020. This report highlights that, with schools closed over 75% of the time and opportunities for remote learning limited and unequal, Iraqi children are facing another reduction of learning‑adjusted years of schooling. Effectively, students in Iraq are facing more than a "lost year" of learning.
"Iraq can use lessons learned from the current health crisis, turn recovery into opportunity, and "build forward better," to ensure it provides learning opportunities for all Iraqi children especially its poorest and most vulnerable children" said Saroj Kumar Jha, World Bank Mashreq Regional Director. "The World Bank is ready to support Iraq in building a more equitable and resilient post-COVID-19 education system that ensures learning for all children and generates the dividends for faster and more inclusive growth".
The report Building Forward Better to Ensure Learning for All Children in Iraq: An Education Reform Path puts forward for discussion sector-wide reform recommendations, focusing on immediate crisis response as well as medium and long-term needs across six key strategic areas:
1. Engaging in an Emergency Crisis response through the mitigation of immediate learning loss and prevention of further dropouts.
2. Improving foundational skills to set a trajectory for learning through improved learning & teaching materials and strengthened teacher practices with a focus on learning for all children.
3. Focusing on the most urgently needed investments, while ensuring better utilization of resources.
4. Improving the governance of the education sector and promoting evidence‑based decision‑making.
5. Developing and implementing an education sector strategy that focuses on learning and "building forward better".
6. Aligning skills with labor market needs through targeted programs and reforms.
More Funding for Business and Trade to Help Lao PDR Recover from Pandemic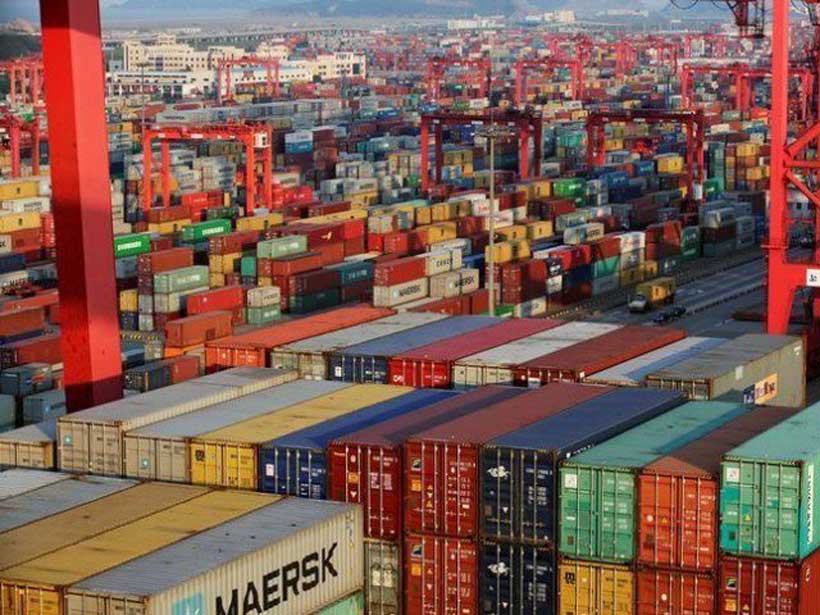 The World Bank and the Government of Lao PDR have agreed to scale up a Competitiveness and Trade Project that will improve the ability of businesses to recover from the economic effects of COVID-19 as part of the government's emergency response to the pandemic. The additional financing will provide a US$6.5 million grant through the Lao Competitiveness and Trade Multi-Donor Trust Fund supported by Australia, Ireland, and the United States.
The extra funding follows a request by the Ministry of Industry and Commerce for additional resources to help the government and private sector respond to the challenges posed by COVID-19 and related restrictions. The Lao economy, which had already been slowing since 2018 following floods, drought and crop disease outbreaks, has been hit badly by the pandemic since early 2020, causing poverty to rise by an estimated 4.4 percentage points.
This additional financing complements the government's approach of providing rapid and direct relief to vulnerable firms and to adjusting government services to the effects of COVID-19. Helping viable businesses to survive and grow will help them maintain and create jobs, thereby driving economic recovery.
The ministry has been implementing the original Lao PDR Competitiveness and Trade Project since late 2018 with $13 million of credit and grants from the World Bank and the trust fund. The project works to improve the processes required to start and operate a business, and to reduce the costs of doing business in Laos. Measures to lower trade costs and facilitate trade flows include streamlining regulations to reduce the time that goods spend at borders. Business Assistance Facility grants are available to help companies improve their competitiveness, while the project also supports improved policy making and transparency, along with stronger public-private policy dialogue.
According to H.E. Somchith Inthamith, Deputy Minister of Industry and Commerce, "the new financing will be used to scale up and extend activities under the original project, such as decreasing the time required for goods to clear customs, and increasing the ability of our producers to connect to markets. Additional resources will be used to help new Lao firms set up, and aid existing companies seeking grants to mitigate the impact of COVID-19".
Mariam Sherman, Country Director for the World Bank in Myanmar, Cambodia, and Laos, said that over a year into the COVID-19 pandemic, the country has faced significant economic stress, especially considering the effects of the crisis on important trade partners. "This project has been prepared with urgency", she said. "It can help the Lao government accelerate policy changes and regulatory reforms that will improve the ease of doing business, facilitate trade, and support company competitiveness. Such reforms will help Lao firms weather shocks, increase their ability to do business on the ground, and provide access to international markets for necessary inputs and outputs".
The Lao Competitiveness and Trade Multi-Donor Trust Fund is a continuing effort to improve the efficiency of development assistance for trade in the Lao PDR, by pooling resources from the World Bank, Australia, and Ireland for increased efficiency of implementation, reduced transactions costs and greater impact on-the-ground.
Since the start of the COVID-19 pandemic, the World Bank Group has committed over $125 billion to fight the health, economic, and social impacts of the pandemic, the fastest and largest crisis response in its history. The financing is helping more than 100 countries strengthen pandemic preparedness, protect the poor and jobs, and jump start a climate-friendly recovery. The Bank is also providing $12 billion to help low- and middle-income countries purchase and distribute COVID-19 vaccines, tests, and treatments.
Vaccination, Jobs, and Social Assistance are All Key to Reducing Poverty in Central Asia
As the pace of economic recovery picks up, countries in Central Asia have an opportunity to return to pre-pandemic levels of poverty reduction – if they put in place the right policies. This was the overall message shared by World Bank economists today at a regional online event "Overcoming the Pandemic and Ending Poverty in Central Asia".
In the early 2000s, Central Asian countries were among the world's best performers in poverty reduction. Starting in 2009, however, the pace of progress began to slow and even stagnated in some of the countries. The COVID-19 pandemic impacted a region already struggling to generate inclusive growth and end extreme poverty. Now in the second year of the pandemic, poverty rates in Central Asia are falling again, but with high inflation and low vaccination rates, the poor and the most vulnerable continue to suffer from food insecurity, uncertainty, and limited employment opportunities, especially for women.
"Central Asia is recovering from the first shocks of the pandemic, albeit in uneven ways," said Will Seitz, World Bank Senior Economist in Central Asia. "Migration and remittances, key drivers of poverty reduction in the Kyrgyz Republic, Tajikistan, and Uzbekistan, are quickly returning to 2019 levels. Labor markets are also recovering, and work disruptions are much less common. However, the region is yet to get on a stable poverty reduction path."
Among policy priorities to reduce poverty, the World Bank is focused on three key areas: widespread vaccination, increasing employment and wages, and strengthening social assistance programs to support the most vulnerable. To support labor market recovery, the World Bank economists outlined short-term and medium-term measures, including the need to invest in green jobs and encouraging the creation and growth of firms.
It was also stressed that employment alone will not address all drivers of poverty, and strong safety nets are essential to protect the most vulnerable. Compared with other middle-income countries, Central Asian governments typically provide smaller shares of their populations with social assistance.
"Along with ensuring fair, broad access to effective and safe COVID-19 vaccines, Central Asian countries need to urgently address vaccination hesitancy, as it threatens to slow down the recovery," said Tatiana Proskuryakova, World Bank Regional Director for Central Asia. "For every million people vaccinated, global GDP recovers on average nearly $8 billion. We are expecting advanced economies with relatively high vaccination rates to demonstrate much better growth rates than developing economies with low vaccination rates."
Among the main reasons behind vaccine hesitancy in Central Asian countries are worries about vaccine contraindication and safety. While people with pre-existing health conditions in other countries are usually prioritized for vaccination, in the Central Asia region they are more likely to be hesitant to get vaccinated. Providing the public with accurate information on the safety of vaccines and encouraging people with pre-existing health conditions to be vaccinated may help address hesitancy issues.