Vast majority of crimes against journalists yet to be resolved: UNESCO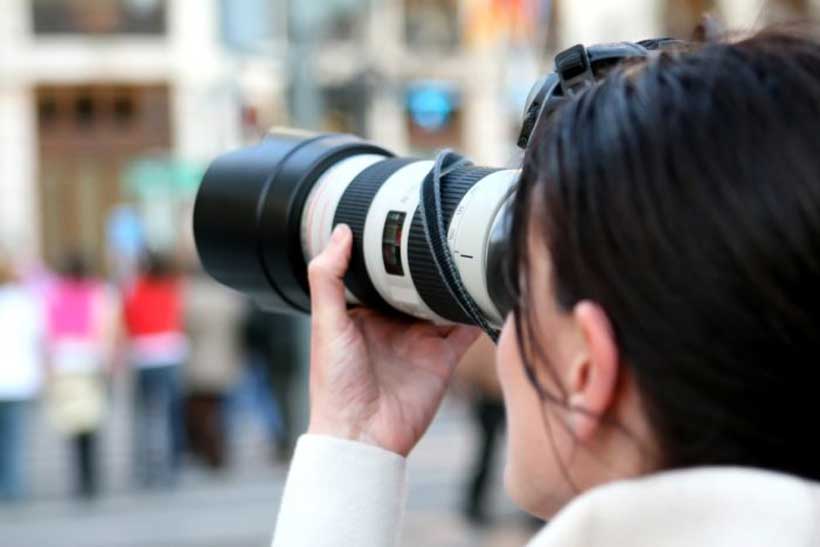 Even though 2020 saw a "slight decrease" in the rate of impunity for crimes against journalists, 87 per cent of such cases worldwide were still not resolved, UNESCO, the UN agency tasked with defending press freedom, has reported.
According to the Safety of Journalists and the Danger of Impunity, a report by the Director-General of UNESCO, only 13 per cent of cases globally involving crimes against journalists were reported "as resolved", in comparison to 12 per cent in 2019, and 11 per cent in 2018.
The biennial report also said that in 2018-19, a total of 156 killings of journalists were recorded worldwide, and over the past decade, a journalist was killed – on average – every four days.
In 2018, 99 killings were recorded, while in 2019, 57 journalists were killed, the lowest death toll in the last ten years.
As of the end of September, 39 journalists lost their lives in 2020, the report added.
Journalism 'a dangerous profession'
"Journalism remains a dangerous profession: the threats faced by journalists are many and wide-ranging," the UN Education, Scientific and Cultural Organization (UNESCO) said in the report, coinciding with the International Day to End Impunity for Crimes against Journalists.
"While casualties related to countries experiencing armed conflict have declined, fatal attacks against journalists covering stories related to corruption, human rights violations, environmental crimes, trafficking, and political wrongdoing have risen in other countries."
The report is submitted every two years to UNESCO's International Programme for the Development of Communication (IPDC) Intergovernmental Council, providing an occasion for UNESCO member States to take stock of global developments and discuss challenges linked to promoting the safety of journalists and combatting impunity.
Attacks are gendered
The report also noted that gender factors play a role in violence against journalists: in 2018-2019, men continue to represent the majority of the victims of fatal attacks against journalists, 91 per cent of the victims in 2019 and 93 per cent in 2018.
The higher number of male victims may be explained by the fact that there are fewer women journalists working in dangerous areas and, at least in some regions, fewer who are assigned to cover sensitive topics such as political corruption or organized crime. The gap can be partly explained by the existence of prevailing stereotypes which sometimes prevent women journalists from being sent on assignments in high-risk areas or covering certain beats, said UNESCO.
While there are significantly fewer women journalists among the victims of fatal attacks, they are particularly targeted by offline and online gender-based attacks putting their safety at risk – these attacks can range from harassment, physical and sexual assault, trolling and doxxing – obtaining and publishing private and identifiable information.
TV and local journalists most vulnerable
Like in previous years, television journalists constitute the largest group among the victims, according to the report.
Over 2018 and 2019, TV journalists constitute 30 per cent of the journalists killed with 47 fatalities, followed by radio with 24 per cent, and print media with 21 per cent of the killings.
Furthermore, as with previous years, majority of victims were local journalists covering local stories, with 95 local journalists killed in 2018 and 56 local journalists lost their lives in 2019, representing 96 per cent and 98 per cent of the fatalities for the two years, respectively.
Despite 'slight drop', impunity continues to prevail
While impunity for crimes against journalists still prevails, 2020 saw a "slight decrease" in the rate of impunity, said UNESCO.
Based on the information provided by the UN agency's member States, the percentage of resolved cases worldwide was measured at 13 per cent in 2020, compared to 12 in 2019 and at 11 in 2018.
In 2020, compared to 2019, a higher number of States also provided responses to UNESCO's request for information on the status of judicial enquiries into the killings of journalists, with a reaction rate of 71 per cent.
Torture, killings, lawlessness, still blight Burundi's rights record
The people of Burundi continue to endure serious human rights violations including possible crimes against humanity, the majority committed by those with links to the ruling party, UN-appointed independent investigators said on Thursday.
Despite a pledge by President Evariste Ndayishimiye to address the situation in the country after years of violent repression, crimes including arbitrary detention and execution, torture and intimidation, have not stopped, according to the UN Commission of Inquiry on Burundi.
"Not only have grave human rights violations continued to occur, but in some respects the situation has deteriorated", since President Ndayishimiye's took office in June last year, Commission chair Doudou Diene told journalists in Geneva.
These abuses happened against a backdrop of "multiple armed attacks" by opponents of the Government since August 2020, Mr. Diene explained.
"While seeking persons allegedly involved in the armed attacks or collaborating with rebel groups, the security forces targeted mainly members from the main opposition party, the National Congress for Liberty (CNL), former members of the Tutsi-dominated Burundian Armed Forces (ex-FAB), returnees and some of their family members. Some were executed, others disappeared or were tortured while detained arbitrarily."
Dire situation
The Commission noted that although the level of political violence in the Great Lakes nation decreased immediately after the 2020 elections – and with the country appearing to be "on the road to normalization" – the human rights situation remains "dire".
The national poll was held after the death of President Pierre Nkurunziza, whose decision to stand for a controversial third term in 2015 sparked major protests and mass displacement, and ultimately the establishment of the Commission of Inquiry by the Human Rights Council, in 2016.
The political climate today is "highly intolerant of dissent", the Commissioners maintained in their fifth and final report to the Human Rights Council, highlighting how members of opposition parties – notably the CNL – have been targeted, in particular since June 2021.
Imbonerakure impunity
Many security officers and others linked to the ruling party, the CNDD-FDD, continued to go unpunished for their crimes, they added, pointing to agents of the National Intelligence Service (SNR), police officers – including from the Mobile Rapid Intervention Groups (GMIR) – and the Imbonerakure youth-league, whose brutality has been documented in previous Commission of Inquiry reports.
Individuals belonging to these groups are "the main perpetrators of those violations, some of which could amount to crimes against humanity", the Commission of Inquiry report said. "They continue to enjoy widespread impunity for their actions, as has been the case since 2015."
Justice reforms lacking
Highlighting the lack of promised structural reforms to promote accountability in the country, Commissioner Françoise Hampson said that the "rule of law in Burundi continues to erode, despite the stated intention of President Ndayishimiye to restore it".
In common with the Commission's previous findings, Ms. Hampson noted how testimonies gathered for its latest report pointed to an organized campaign "against those elements of the civilian population that were seen as or thought to be hostile to the government in power" – a potential crime against humanity. "Some of the violations that this year's report detail, seem to be a continuation of that policy," she added.
In Burundi, the judicial system could not be relied upon "to curb or remedy human rights violations", Ms. Hampson continued, warning that the newly elected Government "has only been strengthening its control over the judiciary".
For the past five years, the Commission of Inquiry on Burundi has documented, monitored and reported alleged human rights violations in Burundi.
It has conducted more than 1,770 interviews, including remotely, in the Democratic Republic of the Congo (DRC), Rwanda, Tanzania, Uganda, as well as Burundi.
The Commission is scheduled to present its report to the Human Rights Council on 23 September, 2021.
COVID crises highlight strengths of democratic systems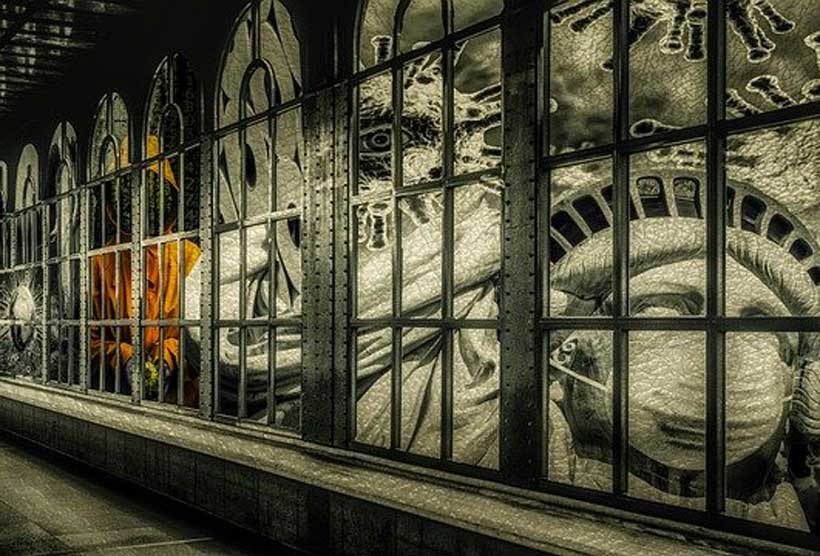 The UN Secretary-General, on Wednesday, urged the world to "learn from the lessons of the past 18 months, to strengthen democratic resilience in the face of future crises."
In his message for the International Day of Democracy, António Guterres explained in the wake of COVID-19, this meant identifying good governance practices that can counter all kinds of emergencies, whether public health, environmental or financial.
"It means addressing the egregious global injustices laid bare by the crisis, from pervasive gender inequalities and inadequate health systems to unequal access to vaccines, education, the internet and online services," he said.
For the UN chief, along with the human toll carried by those most deprived, "these persistent historical inequalities are themselves threats to democracy." 
Participation of all
The Secretary-General argues that strengthening democracy also means embracing participation in decision-making, including peaceful protests, and giving a voice to people and communities that have traditionally been excluded.
"The silencing of women, religious and ethnic minorities, indigenous communities, people with disabilities, human rights defenders and journalists is an impediment to creating healthy societies," Mr. Guterres said.
For him, "democracy simply cannot survive, let alone flourish, in the absence of civic space."
Emergency powers
In his message, António Guterres also stresses the importance of phasing out emergency powers and legal measures by governments, which in some cases have become repressive and contravene human rights law.
He explains that some States and security sector institutions rely on emergency powers because they offer shortcuts, but cautions that, with time, "such powers can seep into legal frameworks and become permanent, undermining the rule of law and consuming the fundamental freedoms and human rights that serve as a bedrock for democracy."
At the height of the COVID-19 pandemic, the Secretary-General warned that "every crisis poses a threat to democracy, because the rights of the people, in particular those most vulnerable, are all too quickly ignored."
It is for that reason that protection of rights in times of crisis is a key element of his Call to Action for Human Rights, issued in February of last year.
As the world starts to look beyond the pandemic, Mr. Guterres called on the international community to "commit to safeguarding the principles of equality, participation and solidarity", so that it can better weather the storm of future crises.
Gender equality 'champion' Sima Sami Bahous to lead UN Women
Secretary-General António Guterres described Sima Sami Bahous of Jordan, as "a champion for women and girls", announcing on Monday her appointment to lead the UN's gender equality and empowerment entity, UN Women.
The UN chief said she would also champion gender equality and youth empowerment, as well as being a "keen advocate for quality education, poverty alleviation and inclusive governance".
Ms. Bahous brings to the job more than 35 years of leadership experience at the grassroots, national, regional and international level.
She has expertise in advancing women's empowerment and rights, addressing discrimination and violence, and promoting sustainable socio-economic development, in line with the Sustainable Development Goals (SDGs) the UN chief said in a statement.
The news came following consultations with Member States and the Executive Board of UN Women.
Rich experience
Most recently, Ms. Bahous served as Jordan's UN ambassador in New York. 
Prior to that, she was the Assistant Administrator and Director of the Regional Bureau for Arab States at the UN Development Programme (UNDP) from 2012 to 2016 and Assistant Secretary-General and Head of the Social Development Sector at the League of Arab States, from 2008 to 2012.
The new UN Women chief has also served in two ministerial posts in Jordan as President of the Higher Media Council from 2005 to 2008 and as Adviser to King Abdullah II from 2003 to 2005. 
She has also worked for UN Children's Fund UNICEF, and with a number of UN and civil society organizations, as well as teaching development and communication studies at different universities in her native Jordan. 
She is fluent in Arabic and English, and proficient in French.
Tribute to outgoing head
The UN chief said he was "deeply grateful" to outgoing Executive Director Phumzile Mlambo-Ngcuka of South Africa, for the "commitment and dedicated service" she exhibited as head of UN Women.
He also extended his appreciation to the UN Special Representative on Sexual Violence in Conflict, Pramila Patten, who will continue to serve as Acting Executive Director until Ms. Bahous is in post.