The Refusal of Democrats & Republicans to Face Political Reality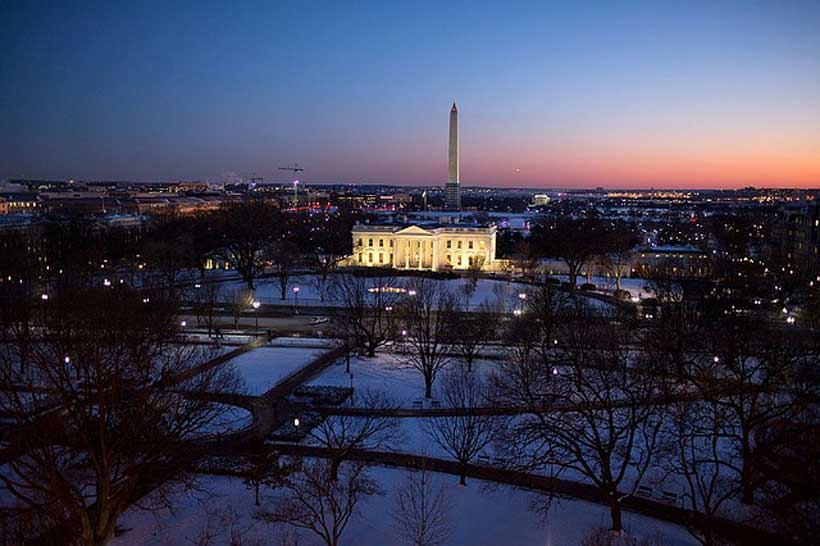 Almost all of America's Democratic and Republican voters are simply closed-minded, and refuse to acknowledge that each of this nation's two political Parties is controlled by its billionaires and is profoundly corrupt, not allowing any progressive legislation (but only conservative and liberal legislation, which is backed by billionaires) to get through, nor any progressive jurist to receive a high court appointment, nor any progressive Presidential candidate to win the Party's nomination — such as Bernie Sanders in 2016, and in 2020. It's a dictatorship by America's Republican and Democratic billionaires, no democracy, at all, and the vast majority of voters in each Party refuse to recognize this core reality about today's America. To them, it's Democrats versus Republicans, instead of billionaires versus the public. They are wrong, and they don't even care that they are wrong.
For example, on the Republican side, the fact that Donald Trump's coronavirus leadership has been a catastrophic failure and is recognized throughout the world to be so, is ignored by some and denied by others, but it's not recognized by Republican voters — they are in reality-denial about it. Also, for another example, these voters are in reality-denial about Trump's racism and race-baiting. They deny the clear evidence of it.
However, on the Democratic side, the fact that Joe Biden is profoundly corrupt is simply ignored, as is the fact that he stole the nomination from Sanders by lying through his teeth. As is the fact that Biden was the U.S. Senate's leading advocate in the Democratic Party for continuing segregation ('separate but equal'). He was a stealthy bigot, not only on segregation, but on criminal justice. Also, the fact that Biden is an ardent proponent of U.S. imperialism and of the privatization of infrastructure in the conquered countries so as to sell them off to U.S.-and-allied investors, is likewise totally ignored by Democrats. (The main difference between Biden and Trump on foreign policy is over which country is the most important to conquer: for Trump it's China; for Biden it's Russia; but both want to conquer also Syria, Iran, Venezuela, and a few others.)
Perhaps the truth that both Republican and Democratic voters resist more strongly than any other is that the Republicans' leadership regarding coronavirus-policy has been disastrously myth-laden and bad, and that Democrats are better only in that they are not leading this disaster, but Democrats have actually gone along with Trump on it wherever the polls were showing that a majority of the public were supporting his policy on the given matter. In other words: Biden's policy has been simply to gloat over Trump's getting all of the blame, and to avoid crucial specifics on what his own policy and priorities would be. But a choice between two evils is still evil — it's an evil system. What is evil there is not merely the options, but the corrupt system that restricts those options to only ones that are acceptable to the actual rulers, to the very few — the aristocracy — that benefit from, and control, the corruption. That's what's more evil than either of the two nominees is. It is the people who are financing their political careers. And this is the reality that the vast majority of America's voters, in both Parties, refuse to recognize. They refuse to recognize the more-fundamental problem, which problem is the trap that the country has degenerated into. Without recognizing that more-fundamental problem, there is no way out of it — not even possibly a way out of it.
Here is how disastrous it is, as reflected in the coronavirus results:
Great leadership on this matter was recognized right at the very start of the soaring pandemic:
On 5 April 2020, Suze Wilson, of Massey University, headlined "Three reasons why Jacinda Ardern's coronavirus response has been a masterclass in crisis leadership", and she wrote of New Zealand's Prime Minister Jacinda Ardern:
Imagine, if you can, what it's like to make decisions on which the lives of tens of thousands of other people depend. If you get things wrong, or delay deciding, they die.
Your decisions affect the livelihoods of hundreds of thousands of people, resulting in huge economic disruption, mass layoffs and business closures. Imagine you must act quickly, without having complete certainty your decisions will achieve what you hope.
Now imagine that turning your decisions into effective action depends on winning the support of millions of people.
Yes, you do have enforcement capacity at your disposal. But success or failure hinges on getting most people to choose to follow your leadership – even though it demands sudden, unsettling, unprecedented changes to their daily lives.
This is the harsh reality political leaders around the world have faced in responding to COVID-19.
As someone who researches and teaches leadership – and has also worked in senior public sector roles under both National and Labour-led governments – I'd argue New Zealand's Prime Minister Jacinda Ardern is giving most Western politicians a masterclass in crisis leadership.
Three communication skills every leader needs
When it comes to assessing New Zealand's public health response, we should all be listening to epidemiologists like Professor Michael Baker [Otago U., "'Overjoyed': a leading health expert on New Zealand's coronavirus shutdown [announced 23 March 2020], and the challenging weeks ahead" March 23, 2020]. On Friday, Baker said ["Coronavirus: NZ with a chance to be only Western nation to eradicate COVID-19 – expert", 3 April 2020]. New Zealand had the "most decisive and strongest lockdown in the world at the moment" – and New Zealand is "a huge standout as the only Western country that's got an elimination goal" for COVID-19. …
What has been the result of that policy?
At the moment, as I write, the definitive website tracking the Covid-19 cases and deaths around the world, which is https://www.worldometers.info/coronavirus/#countries, shows that the United States has had 26,860 cases per million residents, and 695 deaths per million residents. By contrast: New Zealand has had 388 cases per million residents, and 5 deaths per million residents. Per million people, America has 69 cases for each coronavirus case in N.Z., and 139 deaths for each such death in N.Z. That's the difference between a society that serves its population, and a society that doesn't. The difference is huge multiples, not merely a few percent.
But not all of the blame for this goes to Donald Trump, and not all of the credit for this goes to Jacinda Ardern. A dysfunctional society, such as America, has far lower levels of public trust in its leaders, because it has far less reason than New Zealanders do to trust their leaders. Even if Trump had been trying to do what Ardern did, Americans would have been vastly more resistant to it, than New Zealanders were. New Zealanders love their country, and don't hate each other trying to grab control of it, out of fear that 'the other side' might win, as the case is in America. In America, the actual other side — the behind-the-scenes rulers — already have control, no matter which of their two Parties dominates, and so the only real solution for that dictatorship is for the public to take the country back from them. But this can't be done if the voters are in denial of that reality. The head-in-the-sand approach can't do it. But that's the approach in America.
If Michael Baker was able to recognize as early as March 23rd that N.Z. was "looking like the only Western country with a chance of eradicating COVID-19," then maybe his prediction's coming true (to the extent that it has) wasn't only luck.
But how well have the best non-Western countries been doing on this matter? Here are the best coronavirus-performers among them (and, for the most part, they are countries that Americans have been taught to despise): Vietnam (12 and 0.4), Cambodia (17 & 0), Taiwan (23 & 0.3), Burundi (46 & 0.08), Niger (50 & 3), Thailand (54 & 0.8), China (60 & 3), Papua (65 & 0.8), Yemen (69 & 20), Chad (87 & 6), Burkina Faso (117 & 3), DRC (124 & 3). Mali (171 & 7), Benin (209 & 3), Somalia (246 & 6), Uganda (250 & 2), South Sudan (257 & 5), Togo (264 & 6), Liberia (278 & 16), Angola (283 & 8), Nigeria (298 & 5), Malawi (306 & 9), Syria (310 & 15), Sudan (311 & 19), Mozambique (386 & 3). And all of those can be compared to N.Z. (388 & 5).
Above those were: Rwanda (389 & 3), Sri Lanka (392 & 0.7), South Korea (506 & 9), Zimbabwe (554 & 16), Cuba (582 & 11), Madagascar (608 & 9), Hong Kong (which is China's richest city: 706 & 14), and Japan (768 & 14).
The next-lowest Western country is Australia (1,076 & 35). Therefore, the two best-performers in the West were N.Z. and Australia, which suggests that one of the common factors for their shared remarkable success is simply their being geographically isolated in the same region, which is predominantly non-Western, more Asian.
Then, the next-best Western country is Finland (2,700 & 64). Then Greece (3,027 & 56). Then Venezuela (3,153 & 27). Then Norway (3,332 &51). Then Estonia (3,337 & 64). Then Lithuania (4,040 & 50). Then Germany (5,359 & 121).
America isn't the world's worst coronavirus-country, at 26,860 & 695, but it's certainly the worst large country, because it is the world's 12th-worst, and its population is 331.6 million, whereas the second-largest of the worst 12 has only 11.6 million: Belgium (27,661 & 931). The third-largest of them, Israel, has 9.2 million (33,770 & 265). The 4th-largest, Panama, has 4.3 million (29,796 & 607). Five of the worst 12 countries have under 1 million population. America is the unchallengeable giant of the baddies, but Brazil has 213 million population, and its figures, which place it as the 16th-worst country (25,328 & 738), are very close to America's.
So: both of the bad giants, America and Brazil, have Governments that are diametrically the opposite of N.Z.'s Government. Whereas N.Z.'s is democratic socialist, America's and Brazil's are fascist libertarian (otherwise called authoritarian neoliberal). Of course virtually all countries call themselves "democratic," but most (actually) are not — it's just PR, propaganda, for them. An international survey in 53 countries asked residents "Yes" or "No" on "My country is democratic," and America ranked #38 out of the 53, with the top 10 countries, in order, being: Taiwan, Denmark, Switzerland, S. Korea, China, Austria, Vietnam, India, Norway, and Argentina. At the very bottom, #53, was Venezuela.
It's therefore obvious that, even if America was, at some former time, a great country, it isn't any longer. But, if it used to be, then it has declined enormously. Surveys show that Americans don't think that the country is improving, but instead that it's "on the wrong track." Obviously, America is getting worse, not better. Also obviously, neither of the two billionaire-controlled Parties even has any sincere intention of reversing that decades-long trend into the abyss. The people who control it won't let go of it. And the public don't want to take control of it. They don't even want to recognize how dire America's condition, and direction, are. More of the same is acceptable to them; and, so, control of the country gyrates from Democratic billionaires to Republican billionaires and then back again, ad infinitum, but being the billionaires all the time, no real change. The billionaires face no effective resistance, in America, because the voters for each of the two Parties think that their "them" ("not us") is the other Party, instead of being the nation's billionaires. In such a circumstance, what group will even try to take the country back from the few hundred individuals who have controlled it, now, for decades — at least ever since 1981, if not since 1945? It's going from bad to worse, but how bad will it get? Is there anything to reverse that decades-long trend? Certainly, a prerequisite would be for Democrats and Republicans to face, no longer to deny, the political reality in America. Nothing indicates any such tendency, as of yet. Therefore, lots worse seems likely.
Author's note: first posted at Strategic Culture
The liberal international order has not crumbled yet
Since 2017 when Donald Trump took office, the "liberal international order" erected in 1991 has been under serious challenges raised by the United States' relative decline, the Trump administration's isolationist policy, and on top of that, the outbreak of COVID-19. Indeed, this order is greatly plagued, which is evidenced by its dysfunction. Against this backdrop, its endurance in the upcoming time is questionable. Nevertheless, the liberal international order has not collapsed yet. It will even revive, and endure in the post-pandemic era.
The victory of Biden
Notwithstanding facing great threats, the liberal international order is far from crumbling. On the contrary, it is gradually reviving. In the Western world, countries are making effort to reform their order that is on the verge of collapse. This is true in the US – the world democracy's leader. Joe Biden's victory against Donald Trump may be a positive signal for the US and the global democracy. As a strong advocate for values including democracy, multilateralism and international trade, at no doubt, President Biden will be opposite to Trump in his policy, both domestic and foreign ones. Indeed, during his first 100 days, Mr.Biden has implemented some meaningful things. Regarding the pandemic, he has a stricter approach than his predecessor's: Mandatory mask wearing, a $1.9-trillions bill, historical vaccination campaign, to name a few. All of Biden's actions have been so far effective, when the new cases and deaths are steadily declining, and the number of vaccinated people is substantially high. This lays a foundation for Biden to reinvigorate his country's ruined democracy and governance system, as his efficiency in countering COVID-19 may help him regain American people's trust on the future of American democracy.
In terms of foreign policy, President Biden has some radical changes compared to that of Trump, which might be favorable to the Western world. At first glance, Biden embraces multilateralism much more than his predecessor, with the hope of saving the American global leadership. He supports Washington's participation in international institutions, which is illustrated by the rejoining of WHO, Paris Agreement and several multilateral commitments. In tandem with this, Biden values the US' alliances and strategic partnership as vital instruments for the US' hegemony. Unlike Trump's transactional approach, Biden prioritizes early and effective engagement with allies to tackle regional and global issues, especially major ones like NATO, G7. In Asia, he also seeks for further cooperation with traditional allies such as Japan, Australia, New Zealand and deepening partnership with Vietnam, Singapore, India and ASEAN countries.
More importantly, President Biden's policies towards the US' competitors and "rogue states" are far different from Trump's. Granted, despite seeing China as the biggest threat to the American global leadership, Biden adopts a more flexible and multilateral policy. His administration looks to cooperate and compete with China, which implies a different trajectory of the US-China relationship in the upcoming time. Additionally, as noted above, instead of unilaterally escalating tensions with China as Trump did, Biden has been forging relations with traditional and potential Asian allies to contain China together, given China's increasing assertiveness. With regard to Iran, Washington is now working on the Iran Nuclear Deal with other six parties, promising a potentially positive future on the relations of Iran with the US and the West. The bottom line is, a radical change in Biden's foreign policy will be a clear message to the world that the US will still try to save the liberal international order and make this world safer for democracy.
The European Union is recovering
Things are happening in the same pattern in Europe. European leaders are also closely cooperating, both inside and outside the bloc, to defeat COVID-19. That said, they are ardently supporting multilateralism. So far, the EU has spent billions of dollars in vaccine development as well as humanitarian support, demonstrating its solidarity in the battle against COVID-19. As such, if EU leaders can successfully lead their bloc out of the current crisis, they can reform this currently plagued institution in the post-pandemic era. Not only seeking further intra-bloc cooperation, but also European leaders are working with other major actors around the world to substantiate the global battlefront against COVID-19. Recently, German Chancellor Angela Merkel urged her country and China to jointly develop COVID's vaccine in an open, transparent way, and to a further extent, maintain good and stable bilateral partnership, regardless of two sides' differences.
Similarly, the EU has been putting the Transatlantic relationship among the priorities of its foreign policy agenda. After Biden's election, the European Commission has proposed refreshing the US-EU alliance and establishing a Transatlantic Trade and Technology Council, being seen as an informal tech alliance with the US to prevent China from dominating this critical sector. The Transatlantic relationship is perhaps one of the pillars for the liberal international order, given its long history and its contribution to maintain the global stability. In the last decades, this axis has been damaged by numerous issues, from economic to security, which is one of the main causes for the decline of liberal international order. Thus, a fresh Transatlantic relationship is conducive to the re-emergence of this order. In this respect, the EU's effort to strengthen the Transatlantic alliance, despite being questionable in terms of feasibility and outcome, is still paving the way for reinvigorating of liberal international order. More notably, the most recent G7 Summit has illustrated the Western's solidarity, when there is a convergence in most issues related to global governance and maintaining the Western-based order. This may be a harbinger of the liberal international order's revival, at least in a foreseeable future.
Non-Western world is struggling
The dynamics outside the Western world is also changing in a more favorable direction. Many non-Western countries, once were effective in combating against the pandemic, are now struggling with a greater threat. Taiwan, in spite of being praised as one of the most successful states in the battle against COVID-19, is currently facing another wave of pandemic when the new cases in this island are surging recently. Other successful stories, let us say Thailand, Japan or South Korea, are questionable of maintaining their momentum in preventing the virus, showcased by their relatively inefficiency during this new wave, in implementing strong measures and getting their people vaccinated. This raises question about these countries' model of governance, which was used to be praised as a better alternative for a plagued, dysfunctional Western one, thanks to its merits in helping those above-mentioned states contain COVID-19.
Major non-Western blocs are in the midst of COVID-19 crisis as well. The clearest example is the BRICS. Except China, all other countries in this bloc have been tremendously suffering from the pandemic. Due to this, they are far from being recovered quickly. This failure in dealing with the virus undermines the bloc's previous effort in establishing its position as a major, effective one, not to mention building a new, non-Western international order. This is also the case with ASEAN, as the organization was sharply divided by COVID-19. There are countries doing well with controlling the pandemic such as Vietnam, Singapore, but the Philippines and Indonesia are unable to do so, making this bloc suffering from institutional sclerosis without having any coherent COVID-19 policy. Therefore, non-Western blocs and countries are far from being more efficient than Western ones, implying they are unable to come up with any better international orders than the current liberal international one.
More importantly, Western values underpinning the liberal international order are universal. This is noteworthy when arguing for the long-lasting of Western order, as its existence and endurance mainly hinge on the universality of Western values. These values have been embraced by many countries for a very long time. Hence, despite being deteriorated in recent years, they cannot be easily changed. On the other hand, non-Western values are also not as highly embraced as Western ones. China, desiring to topple the US, is initiating numerous projects and agreements to spread its values around the world, making the world less Western and more Chinese/Asian. Nonetheless, Beijing has yet achieved any remarkable achievements in making their values more widespread and embraced by the rest of the world. Even worse, its image has been tarnished due to its rising assertiveness. Its projects in developing countries, especially BRI-related projects, have been notorious for a large number of problems related to environment or local corruption, and it is raising strategic uncertainty in the region by its increasing militarization, particularly on the South China Sea. These movements have turned China into a "malevolent" major power, hindering its process of disseminating and socializing its values to the world.
It is also worth noting that although Western values have declined, they have been proven to be benevolent for this world. Most recently, it is Western countries that have successfully developed good COVID-19 vaccines to save themselves and save the world from this unprecedented health crisis. Non-Western countries, for instance China and Russia, have their own vaccines, but they are not as welcome as other developed countries in the West in the vaccine race, because their vaccines are relatively less effective than Western-produced ones. Democracy, liberty, lassaiz faire are values that help Western countries or ones embrace such things able to produce massive amount of effective vaccines, and more broadly to develop a strong science and technology foundation. Producing and distributing vaccine for the rest of the world would make the West become a savior, which is good for saving the liberal international order.
Without doubt, the liberal international order has been in its worst time since 1991 when it reached its heyday. However, thanks to its merits, the liberal international order will not die. Instead, most countries will jointly save it, because they have been benefitting from this order for a long time, and will be so in the future. The order's founding members are recovering, and cooperating closely to reform it, as well as there are no better international orders that can replace the existing one. Given these circumstances, the liberal international order would re-emerge as a dominant form of ordering this world after the pandemic, and would be perpetuated.
Who benefits more from the Biden-Putin summit in Geneva?
With the Putin-Biden summit in Geneva around the corner, the question is who actually benefits more from the meeting in the small Swiss town.
Mainstream media and right-wing foreign policy thinkers alike have argued that a joint press conference would "elevate" President Putin to the level of the American President.
Ivana Strander, the Jeane Kirkpatrick fellow at the American Enterprise Institute in Washington DC, argued that the upcoming Geneva summit is actually "a gift" to Putin.
In a CNN story, Kaitlan Collins and Kevin Liptak mention that "officials who have been involved in arranging past US meetings with Putin say the Russian side often pushes for a joint press conference, hoping to elevate Putin's stature by having him appear alongside the American leader".
Whether as a subconscious bias or an actual reflection of attitudes, prevalent is the idea that coming close to the US President is a privilege that other leaders can only dream about. But who gains more from the upcoming summit?
In fact, it is the American President who is vying for other leaders' approval and acceptance once again after a humiliating period – not the other way around. American is emerging from Trumpism, which revealed the other, ugly face of America. Trumpism is not gone and the other face of America is still there.
This week, US President Joe Biden is eager to show the world that America is "back". In meetings with the G7, NATO countries' top leaders, the NATO Secretary General, the Queen of England, and President Putin in the same week, Biden is asking the world to forget the last four years. And he is not doing this from the position of power or superiority. That's why assuming that other heads of state, be it Putin or anyone else really, can only gain by coming close to the superiority of the American President is a misplaced and misguided. The US President is asking the international community to take America back – not the other way around.
President Putin doesn't need the US President's acceptance – Putin already got that. That happened back in 2018, in Helsinki, when President Trump sided with Putin over the US government's own intelligence agencies, by rejecting the idea of Russia's meddling in the US presidential elections. Trump slapped across the face and humiliated the US intelligence community in front of the whole world. Ever since, the US intelligence community has tried to figure out ways to prove Trump wrong and show him otherwise. And they have gone to incredible lengths, only so that they can get their pay pack of a sort, and prove Trump wrong. So, Putin already got what he wanted. He doesn't need more "elevation".
What's also striking is that in Geneva, the UN is absolutely missing from the action. Geneva is the home of numerous UN agencies and international organizations, and not one is actually involved, which speaks volumes to questions of relevance. It is the Swiss government from Bern which is organizing the Summit. The UN is nowhere to be seen which is also indicative of the current Biden priorities.
If Trump was about "America First", then Biden is about "America is still number one, right?". But as the United Kingdom learned the hard way recently, it is sometimes best for a declining power to perhaps elegantly realize that the rest of the world no longer wants to dance to its tune, or at least not to its tune only. Discussions about how much Putin gains from coming close to the presence of the US President are misguided. In trying to climb back on the international stage on crotches and covered up in bruises, America is not in a position to look down on other big powers. And as regards who benefits more from the Summit, it seems like one side is there with a clear request asking for something. My understanding is that it is Biden who wants Putin to hand cyber criminals over to him. Putin still hasn't said what he wants from Biden, in return.
Trump's legacy hangs over human rights talk at upcoming Biden-Putin Geneva summit
Two days after the NATO Summit in Brussels on Monday, US President Joe Biden will be in Geneva to hold a much anticipated meeting with Russian President Vladimir Putin. The two leaders are meeting at the shores of Lake Geneva at a villa in Parc la Grange – a place I know very well and actually called home for a long time. The park itself will be closed to the public for 10 days until Friday.
A big chunk of the lakeside part of the city will be closed off, too. Barb wire and beefed up security measures have already been put in place to secure the historic summit. The otherwise small city will be buzzing with media, delegations and curious onlookers.
I will be there too, keeping the readers of Modern Diplomacy updated with what's taking place on the ground with photos, videos and regular dispatches from the Biden-Putin meeting.
The two Presidents will first and foremost touch on nuclear security. As an interlude to their meeting, the NATO Summit on Monday will tackle, among other things "Russian aggression", in the words of NATO Secretary General Jens Stoltenberg. Last week, Stoltenberg said that he "told President Biden that Allies welcome the US decision, together with Russia, to extend the New START Treaty, limiting strategic weapons, and long-range nuclear weapons". To extend the treaty is an important first step for Stoltenberg. This will be the obvious link between the two summits.
But Biden also has to bring up human rights issues, such as the poisoning and imprisonment of Alexei Navalny and Putin's support for the jailing of Belarusian activists by Lukashenko. Human rights have to be high on the agenda at the Geneva Summit. And indeed, Biden has confirmed officially that pressing Putin on human rights will be a priority for the American side.
Biden and Putin are not fans of each other, to say the least. Both have made that clear in unusually tough rhetoric in the past. Over the years, Biden has said on numerous occasions that he has told Putin to his face that he doesn't "have a soul". Putin's retort was that the men "understand each other".
Right at the beginning of his Presidency, earlier this year, Biden also dropped the bomb calling President Putin a "killer" for ordering the assassination of political opponents. The Russian president responded to the "killer" comment on Russian television by saying that "it takes one to know one". Putin also wished Biden good health, alluding to the US President's age and mental condition which becomes a subject of criticism from time to time.
Understandably, Putin and Biden are not expected to hold a joint press conference next week. But we weren't expecting that, anyways.
For me, this Summit has a special meaning. In the context of repression against political opponents and critical media voices, President Biden needs to demonstrate that the US President and the US government are actually different from Putin – if they are any different from Putin.
This week, we were reminded of Trump's legacy and the damage he left behind. One of Trump's lasting imprints was revealed: Trump had the Department of Justice put under surveillance Trump's political opponents. Among them House Democrats, including Congressman Adam Shiff, who was one of the key figures that led Trump's first impeachment that showed that Trump exerted pressure on Ukrainian authorities to go after Joe Biden's son, Hunter.
In the context of Trump's impact, President Biden needs to show that there has to be zero tolerance towards the cover up by the US government of politically motivated attacks against voices critical of the US government. If President Biden wants to demonstrate that the US government is any different from Putin's Russia, Secretary of State Blinken and FBI director Chris Wray have to go. Biden has to show that he won't tolerate the cover up of attacks on political critics and the media, and won't spare those that stand in the way of criminal justice in such instances.
Biden is stuck in the 2000s when it comes to Eastern Europe, as I argued last week but he needs to wake up. President Biden and the US government still haven't dealt effectively with Trump's harmful impact on things that the US really likes to toot its horn about, such as human rights and freedom. Whether the upcoming Geneva Summit will shed light on that remains to be seen.