Authors: Dr Neha Arora& Rishika Nayyar*
The COVID-19 crisis is a challenge never witnessed before and many economies are bound to shrink as a result of demand and supply shocks. It is expected that COVID-19 crisis could have a far more devastating impact on the world economy than the global financial crisis of 2008-09.Like any other crisis, the present one has exposed the vulnerabilities of existing structures and practices, forced the change in status-quo and, at the same time, opened new window of opportunities.
The Medium, Small and Micro Enterprises (MSME) sector is the most vibrant and crucial industrial sector for the Indian economy. The sector provides employment to over 130 million people and contributes to nearly 30% of GDP. The MSMEs contribute nearly 45% to manufacturing, forming the backbone of the Indian manufacturing economy. MSMEs have contributed significantly towards domestic employment generation, increased revenues and have boosted international trade. Over the years, MSMEs in India have transitioned from manufacturing low-tech labour-intensive goods to medium-tech capital-intensive products and have also entered the services sector in recent past.
The significant contribution of MSMEs to the Indian economy on one hand, and the hard blow that the sector has received from the present crisis on the other, have called for a renewed and carefully thought-out focus on the situation of MSME units. In this background, the present article highlights the pertinent role that a vibrant and dynamic MSME sector can play in helping India capitalize on the opportunities thrown open by the pandemic and aid the process of economic recovery. It also suggests a three-pointer action plan that focuses on technology adoption, rural cluster development programme and strategic partnership development programme to bolster the MSME sector.
Opportunities for India
Supply chain restructuring: An opportunity to be the next global production hub
The COVID-19 crisis has caused widespread and significant disruptions and exposed vulnerabilities in the global supply chain, especially for countries who were excessively dependent on China for sourcing of raw materials, intermediate and finished goods. Over the past two decades, China has played a dominant role as the 'factory of the world' for industries such as electronics, automotives, apparel and plastics. However, escalated trade tensions in 2019 between China and the US, in addition to rising labour cost and declining productivity, dimmed the country's significance as a global production hub. While the relocation of production facilities was already setting in, the current pandemic fueled this fire. Many countries around the world, including the USA, UK, Japan and South Korea, have been incentivizing their companies to move production facilities out of China with a view to reconfigure their supply chains and reduce reliance on China. This initiative to reduce dependence on China has become a matter of national priority for some countries, like the UK.
The reconfiguration of global supply chains has opened up a window of opportunity for India to present itself as a business-friendly nation and an attractive, alternative investment destination for companies looking to relocate their production facilities. According to the Reshoring Index released by consulting firm Kearney, because of the COVID-19 crisis,"companies will be compelled to go much further in rethinking their sourcing strategies—indeed, their entire supply chain." It is this compulsion and urgency that India needs to act upon. If exploited at the right time, this opportunity could provide the much needed boost to Indian Government's flagship program -Make in India- which has now culminated into the aspiration of making in India for the world.
In a bid to attract foreign companies, the Indian government has rolled out various plans such as developing a land pool of 461,589 hectares (twice the size of Luxembourg) to supplement easier availability of land, improve hard infrastructure through huge investment in national infrastructure pipeline project, and soft infrastructure (i.e. institutions) through implementing business reforms. The Government has also handpicked ten sectors – electrical, pharmaceuticals, electronics, heavy engineering, solar equipment, food processing, chemicals and textiles – as spotlight areas for promoting manufacturing suggesting a much focused approach than earlier.
The MSME sector can be used as an catalyst to exploit the opportunity and realize the dream of making India a global production hub in three ways. First, MSMEs act as complimentary entities by providing intermediate goods to large businesses (both domestic and foreign) in India. They also help them achieve economies of scale by facilitating outsourcing of functions, specifically in labour-intensive activities. Second, they also play a pivotal role in promoting resilience to sector-specific shocks and fluctuations in international markets by diversifying the industrial sector. Lastly, MSMEs are the harbinger of entrepreneurship and innovation which are important pillars for lifting the nation's capacity in shifting towards the manufacture and exports of sophisticated high tech products, and help move up the global value chains. Thus, to build and sustain competitive manufacturing enterprises, both large and small, and realize the vision of Make in India for the world, MSMEs need to be strengthened and supported.
Self Reliant India- A shift from excessive dependence to embracing self sufficiency
For the last three decades, Indian economy, like any other open economy, has embraced the benefits of globalisation. Forces of globalisation, including production and trade, based on national comparative advantages have given rise to geographically-spread value chains. In normal situations, the global value chains work as a well-oiled machinery leading manufacturers and nations to be oblivious to the extent of dependency on other nations. A recent article published in Harvard Business Review provides evidence that most of the companies are not as up to speed about the structure of their supply chain. Covid-19 has given a blow to these companies as they struggle to keep a track of which site, parts, products, and suppliers are located in affected areas, leading to a complete halt of production. Automobile industry is a perfect example of this blowout.
Another, and in fact, more appropriate account of globalisation-driven dependence can be seen in the case of India's Pharmaceutical Industry. Third largest in the world (in terms of volume), Indian pharmaceutical industry imports 90 percent of active pharmaceutical ingredients (APIs) or bulk drugs, with two-thirds of total coming from only one source- China. Despite being alarmed about the overdependence on China as a national security threat in 2014, only half-hearted measures were taken by the policymakers to make industry as self-reliant as it was in the 1990s when it actually exported APIs and was ahead of China. The stricter regulatory requirements on Indian firms manufacturing APIs, coupled with strong state support given by China's government to their indigenous manufacturers, resulted in widening of the gap between the cost competitiveness of Indian and Chinese companies- a cause of increased dependence.
While several other examples of products other than APIs, such as computers, mobile phones, medical devices, toys can be given here, the one that boldly underlines India's dependence in the manufacturing sector is the fact that it struggled to be self-sufficient in the production of something as simple as plastic dispensers for hand sanitizers. The current pandemic has given a wake-up call not only to corporations but also to governments across developed and developing economies.
From the agenda of reducing dependence on foreign imports, including those from China for APIs and other supplies, to the initial steps in ramping up the production of essential gear like personal protective equipment (PPE) kits, masks, testing kits, alcohol based sanitizers, dispensers, Indian Government's vision of making India self reliant is echoed in the five pillars of its Aatma Nirbhar Bharat Abhiyaan- Economy, Infrastructure, System, Demography and Demand. The initiatives (present and planned) under each of the five pillars are aimed at getting the economy back on its feet. Needless to mention, focus on strengthening the manufacturing sector is and has to be the centerpiece of any course of action directed to make India self-reliant.
In realizing the vision of self-reliant India, two things will play a determining role. First is the identification of sectors and/or areas, products, in which the Indian industry is capable of replacing foreign imports and can quickly scale up production, such as textile components and basic medical devices. One sector that is recently identified by the Government is the toy industry. A renewed focus on such sectors implies a renewed focus on MSME units that have the capability to scale up effectively and efficiently. The second and a related requirement is creating a supportive ecosystem, of which MSMEs are not only viewed as an important part (in the capacity of a partner to big businesses) but also, more importantly, as beneficiaries. So, for instance, while toy MSMEs are going to play a direct and quintessential role in reducing India's unduly excessive reliance on imports as well as making her self reliant, it is unachievable without a supportive ecosystem that protects innovative and creative works, and streamlines the procedure of obtaining quality certification.
Reverse Migration- An opportunity to boost rural entrepreneurship
The covid-19 situation has worsened the situation of unemployment in India. The stalling of economic activity has forced businesses to lay off workers.. According to the Center of Monitoring Indian Economy (CMIE), the rate of unemployment in India has risen to over 23 percent as of April 2020 (25 percent in urban areas and 22 percent in rural) up from 7 percent (10 percent in urban areas and 6 percent in rural) in the beginning of the year (January 2020). Even as lockdown restrictions continue to ease, businesses in both formal and informal sectors, including construction, manufacturing, restaurants, travel and housekeeping are facing severe shortages of workforce due to reverse migration from urban to rural areas. According to an estimate by the Confederation of All India Traders traders', the capital city has already witnessed an exodus of over 60 to 70 percent of its labor force. A similar situation has been reported from other major states for migrant workers such as Maharashtra, Tamil Nadu, Gujarat, Andhra Pradesh and Kerala. The extent of reverse migration is estimated to be at least 23 million migrants moving back to rural India. The consequences of such an extent of reverse migration are being clearly highlighted and voiced by businesses across urban areas as they grapple with shortages of workforce. However, more concerning aspects of this situation will be faced sooner than we realize as a significant proportion of migrants would be reluctant to return back to cities due to fear of the coronavirus, which is expected to haunt mankind for at least a year, uncertainties and related economic and emotional distress. As migrant workers seek safe haven back in their villages, the already widespread unemployment in rural areas is bound to skyrocket. While some of them would rely on agriculture as a means of livelihood, the sector is not without challenges – low productivity and small size of land holdings – to name a few. The Mahatma Gandhi National Rural Employment Guarantee Act (MGNREGA) is another alternative but the guaranteed days of work is restricted to just 100 in a financial year and the wages are meager. Perhaps, employment under MGNREGA is generally viewed as a work avenue in the off or lean agriculture season rather than a primary source of employment. Such a scenario, however, is an opportune moment to direct efforts towards rural industrialization through promotion of rural MSMEs. The process of rural industrialization through rural MSMEs will act as a catalyst to spur the generation of employment and income in the rural areas. A plethora of opportunities can be tapped by MSMEs not only in the agriculture and allied sector, but also in food processing, other traditional sectors such as khadi and village industries, handloom, handicraft and coir. In fact, the present crisis offers enormous potential for rural MSMEs to revive India's artisan traditions and handicrafts which is in line with the Government's latest "Vocal for Local" initiative. Setting up such units and making them operational might take some time and require coordinated support and policy initiatives by private enterprises as well as the Government at center and state level. However, promoting rural industrialization through MSMEs is the most viable option for sustained employment and income generation in rural areas that are home to 66 percent of India's total population (as of 2018) to foster balanced regional growth, and keep a check on future migration to urban areas thereby decongesting and alleviating pressure on cities.
Three pillars of action to support, strengthen and scale MSMEs
It is unarguable that MSMEs are going to play an increasingly important role in enabling India to exploit the opportunities thrown open by the pandemic at both national and international level, and to put her on the path of economic recovery. However, it cannot also be refuted that MSMEs are the worst hit by the pandemic, with many of them struggling to survive, and would probably die down by the time things normalize – partly owing to the absence of any direct support for them in the Government's 20 trillion stimulus package. For units that will survive the pandemic, a coordinated action plan consisting of support from Government (centre and state), industry associations, as well as strategic agility of units themselves, would be pertinent. Therefore, we suggest three action plans that could help reap the potential of MSMEs by making them more productive, efficient, and competitive.
Technology Adoption
Rural Cluster Development Programme
Strategic Partnership Development Programme
Technology Adoption
As the world embraces the fourth industrial revolution, automation and digitization of business processes has become an absolute necessity for businesses' survival and growth. According to a recent survey by SME body- India SME Forum -only 7% of MSMEs surveyed (1,29,537 MSME respondents) reported the adoption of technology beyond the use of digital tools to communicate with key stakeholders such as customers, employees, and suppliers. The adoption of technology could play a non-trivial role in overcoming numerous challenges and issues that plague the productivity, competitiveness and profitability of MSME units in India. The potential benefits from adoption are expected to be realized across the value chain and/or network – from procurement of resources, to automation and use of robotics in manufacturing processes, customer engagement, supply chain management, sales force management, integration of business processes etc.
An action plan to increase the rate of technology adoption amongst MSMEs must keep into consideration two important factors- perceived usefulness and perceived ease of use (Davis, 1989)[1]. The intention to use (adopt in this case) the new technology depends on the users' attitude towards it which is influenced by, in addition to the external forces, the belief that the use of it would result in the improvement of performance and is free from effort. A Government initiative along with industry body CII, in the form of CII TechSaksham, is a step that underlines the belief about usefulness of technology in improving MSMEs performance (profitability and global competitiveness) and, in turn, their contribution to the Indian Economy. The three-year long comprehensive project is also aimed at addressing the issues revolving around the "perceived ease of use". The "perceived ease of use" is reported to be a major blockade in MSMEs attempt at technology adoption.
A staggering 70 percent of MSMEs that were surveyed by India SME forum cited lack of knowledge, guidance, skilled manpower, and cost of investment, as impediments to technology adoption. While initiatives like CII TechSaksham can provide a platform to overcome the knowledge barriers, real beneficiaries would be those MSMEs that move swiftly in formulating an effective strategic plan for technology adoption that furthers three As necessary for promoting the "perceived ease of use"- awareness, agility, and adaptability. It is essential to give strategic priority to technology adoption and carry out the implementation in a phased manner. For units facing cost issues and manpower crunch, a viable and cost effective solution is to avail of technology as a service. These services provided by third parties include "Software as a Service (SaaS)", "Infrastructure as a Service (IaaS)" and "Platform as a Service", and can go a long way in overcoming the challenges associated with technology adoption by MSMEs.
Rural Cluster Development Programme
India has a rich history of rural entrepreneurship and, to support the growth and build-capacity of Rural MSMEs, the Government should focus on developing industrial clusters specifically designed for MSMEs in and/or around rural areas. By virtue of its support to industrial activity in rural areas, rural industrial clusters can promote employment generation, which is the need of the hour now since the coronavirus pandemic has resulted in reverse migration of labourers (not just labourers, other blue collar workers as well). According to a recent report, livelihoods of a large percentage of around 40 million internal workers has been severely affected by Covid-19.
In order to combat the impact of Covid-19 pandemic on livelihoods of millions of migrant workers, a model similar to Special Economic Zones (SEZ) could be replicated in rural areas and districts to enhance the industrial capacity of MSMEs by providing them credit, technical know-how and market support. Additionally, following a cluster development approach towards industrialization efforts in rural areas can help tackle several challenges faced by MSMEs in terms of production, quality control, testing and marketing. For instance, in Indonesia, the government has adopted MSME clustering approach as an important aspect of Rural economy development as the success rate for development of manufacturing SMEs lies in strong inter-firms linkages in clusters and competent external networks and not direct government support. Thus, this could be an ideal time to give support and shape to these rural clusters and come with a workable action plan to encourage formation of clusters in villages.
Strategic Vendor Development Programme
The need for building strategic vendor development programmes stems from the complementarities that multinational corporations (MNCs) and MSMEs can derive from each other. MSMEs constitute an important part of the supply chain as providers of low value-added products, intermediates and components to be used in final production. It is in the interest of foreign MNCs to invest in the upgradation of the capabilities of their supply chain partners in order to ensure the quality of the final product. In order to facilitate that, MNCs often impart training on modern production techniques to the employees of MSMEs and engage in transfer of technological and managerial know-how.
Looking ahead, MSMEs must consolidate and extend relationships with MNCs to leverage their existing capabilities such as superior knowledge, technical know-how and established processes. One way to achieve such competencies is through formation of Vendor Development Programme wherein MNCs can provide training and guidance to MSMEs on how to meet quality standards, reduce costs, deliver on time and thus become reliable vendors for them. A successful example of such a vendor development programme is the Ethiopian flower cut industry. Strategic relationships between local vendors (flower growers) and Dutch foreign investors (Dutch Development cooperation) played an important role in the development and growth of the sector.
However, Indian MSMEs face challenges and obstacles in developing strategic tie-ups with large MNCs for at least two reasons. First, there are many Government-regulated performance parameters such as mandatory sharing of critical technologies and stringent rules for local content requirements that discourage foreign MNCs from entering into contractual relationships. Second, the absence of domestic intermediaries that could act as links between foreign MNCs and local MSMEs hinder the capabilities of the former to select the right vendor or partner and exploit the complementarities.
In order to overcome these constraints, there is a need to reduce regulatory bottlenecks and establish organizations that act as intermediaries (brokers) or connecting links between foreign MNCs and local MSMEs. The presence of such intermediaries will play a vital role in overcoming the information voids that characterize emerging markets like India, reduce the cost, effort and time involved in searching for the right vendor and/or partner (in the form of MSMEs) and facilitate the formation of mutually beneficial relationships. The formation of linkages or strategic tie-ups with multinationals from developed countries would go a long way in uplifting the competitiveness and capabilities of Indian MSMEs to serve both domestic and global markets.
Conclusion
To make the best of the opportunities arising from the biggest challenge of this century, Indian economy needs a thriving MSME sector. The substantial contribution that the sector has made to the economy has got it to be acknowledged as the "backbone". It is also true that this backbone has been hit severely by the COVID19 pandemic and as the economy tries to stand up on its feet, strengthening of the backbone assumes an imperative task ahead for the Indian government.
The article has listed out the three essential pillars of an action plan that involves coordinated efforts from industry associations, policymakers and the MSME units themselves. While infusion of liquidity could help the distressed MSMEs recoup the losses in the short term, in order to really hit the ground running and help the economy realize its potential, strategies and policy actions with a long term vision in mind need to be enacted urgently. The focus has to be widened from the survival in the short-run to building up a productive and competent MSME sector for the future.
*Dr.Rishika Nayyar is an Assistant Professor (International Business) at FORE School of Management.
---
[1] Davis, F.D. (1989), "Perceived Usefulness, Perceived Ease of Use, and User Acceptance of Information Technology", MIS Quarterly, 13(3), 319-340. doi: https://www.jstor.org/stable/249008
2022: Rise of Economic Power of Small Medium Businesses across the World
Why mirrors of the Wall: To fight obesity a life-sized mirror required, to uplift the national economy a simple calculator is a critical necessity. Only, right amounts in right columns, correctly totaled show a balanced picture. In the coming days, pandemic will become endemic; the same day, all over the world, nations will suddenly start announcing economic pandemic. Observe, lingering global economic chaos still masked hiding a troubled face. As a proof, observe the absence of bold open economic strategies or real action plans.
Why lead, follow or get out of the way: Our hyper-digitized world has now openly exposed; meritocracy-centric and mediocrity-driven nations. In this global race, no nations are the same; but rules of engagement on productivity, performance and profitability and entrepreneurial behaviors are almost identical. If economic survival to save nations is critical, still why in most nations the tasks of economic development mandated to teams critically lacking the required entrepreneurial and job creator mindsets. Nations with mastery on national mobilization of entrepreneurialism will lead; others may follow or get out of the way.
Why the two wheels: What will it take for nations to immediately start upskilling their front line economic development teams on a fast track basis. How can they create real SME growth, teach the teams on real tactical battlefields to wrestle, and harness real entrepreneurialism. Otherwise, repeating already broken models under crypto-illusions speaks volume on core competency. A great future is unfolding for job seeker and job creator minds must come together as two wheels of the same cart on national economic development.
Why the wrong building: Study, why are 'population-rich-nations' growing in economic prosperity much faster than 'knowledge rich nations'? Why, if you bifurcate 'developed nations' and 'emerging-nations' the emerging nations are advancing much faster. Now, when you apply a basic calculator, the 'SME of any nation' in the world will save the national economies but not the 'big-business of the nation'. Study more on Google, discover the reasons, and acquire your own knowledge on such new affairs. Most importantly, if these topics still not openly discussed in your surroundings you are already in the wrong building.
Why the triangulation: To triangulate, the mastery of 'national mobilization of entrepreneurialism' with national SME verticals and exportability will outline the blueprints to save national economies. How will the rise of the small medium business economy not only create local grassroots prosperity but also make national citizenry happy and stable.
Why the needed adjustments: Understanding of local economic landscape; traditionally, despite being a small tax contributor, big business is allowed to stomp all over its own government, while the SME sector, the largest tax contributor of any nation, is crushed and neglected. Technology is changing this fast, SME of the world now have the tools once only available to large empires, global access reserved for large scale maneuvers now a new digitized world of micro-trade, micro-manufacturer and micro-exports will create a new tidal wave of global commerce.
Why the absence of calculator: What is stopping any political leadership to declare national mobilization of entrepreneurialism and identify IK to 1000K SME with USD$1 million to USD$10 million in annual turnover, on digital platforms of upskilling exporters and reskilling manufacturers and double or quadruple their growth in 1-2 years. Is it the absence of a calculator, domination of job seekers and non-entrepreneurial mindsets, or hidden fears of big business not allowing such massive uplift? The near future calls for digitized economies and upskilled citizenry, as basic perquisites for any functioning nation.
Why fears of the pie: Hence, the tremors in the global boardrooms and still little or no response on uplifting the tides of SME in various corresponding verticals around the world, for fears of upsetting the top leaders. Ask the big forbidden questions; why will super big players ever allow the emergence of many millions sleek, technologically advanced and global-age skilled SME to grow to only chip away their own power play and half of their pie? It may be true in some regions, but there are grassroots benefits in such advancements provided there are right mindsets and matching vision of the nation.
Why the two new forces: Hence, there exists the low-level mediocre SME economic development across the world, where lip service fills the gaps and academic studies create colorful charts and circles to point confusion and trade groups comply to remain in deep silence. The SME of the world will rise in economic power, across the world as a new world dawns. The power is already hidden in two unstoppable forces; first the technology and second the global connectivity of opinions and knowledge. Both combined now allows some 500 million SME to organize and billions displaced rejecting cubical slavery drawn into out the box entrepreneurialism. It is the easiest time across the world to dance on entrepreneurial platforms.
Why history repeats: On the course of history, no other experiment of human journey is as successful as that of Americans and how when some 100K entrepreneurs carved the image-supremacy of entrepreneurialism to last well over a century. During the same period in Europe and Asia followers of such out of the box thinkers were not only rejected by society, but also jailed as a liability to society. Nations must identify and create an 'umbrella of entrepreneurialism' to preserve and respect the drivers and proponents of such intellectualism and avoid such notions caught in fakery. Today Asia alone has created 500 million new entrepreneurs during the last decade. Ignoring this by any nation in the world will simply sink them.
Why the alpha dreamers: The five billion connected alpha dreamers have learned new lessons during the last 500 days; they witnessed the handling of pandemic and are now ready to study the unfolding of global economic pandemic. They realize the serious limitations of old style administrations, the inequalities, the injustice and lack of skills to cope with futurism. Covidians, the survivors of the pandemic, now vote in some 100 national elections scheduled over the next 500 days. A new way of thinking is emerging. Every day the global news increasingly focused on self-inflicted disasters and absence of corrective new measures to advance for better grassroots prosperity.
Why the next elections: Any naivety on ignoring this post pandemic metamorphism will backfire during next national elections. The national public opinion has now turned into global opinion; the populace of one country supporting the populace of another country for being under influences of the populace in a third or fourth country. Last decade our local streets molded public opinion; today global streets are doing just that. Deeply study how five billion connected slowly are forming the largest mindshare ever assembled. How all this does translates to local/global issues and what level of expertise needed to tackle bigger issues.
Why the soft power assets: The biggest losses of the nations of today are not at all their accumulated debts but continuously having greater losses of missed opportunities on the global stage. The lack of inability to recognize the soft power of a nation today is way above just the notion of culture, politics and foreign policy; it is far more extended and about nation-building, upskilling citizenry and pursuing common good.
Why broken systems: When tax laws are universally broken,universally criticized but universally remain unchanged; when there is no single supreme power left as all deemed declared useless, therefore, this calls for a major change but not from the very top rather grows from the very bottom. When economic progress remains as number one priority, why is it that only job seekers drive such economic development programs while job creator mindsets are critically ignored? Bringing both mindsets closer as a mandated agenda will bring hidden magic to the goals.
Why the deep silence: Quick test on your local economic resilience: right now, what parts of such narratives are your local governments openly engaging and deploying? What types and styles of small medium business mobilization are on the go? What level of entrepreneurialism drives ever created under what agenda? What is happening to upskilling and reskilling including women entrepreneurial drives? What level of authoritative analysis on the table to upskill current economic development teams? If most of these issues are often not new funding dependent but mobilization hungry and execution starved, why are economic development teams so scared? Is your local economy prospering? Maybe you are already far ahead. Study on Google how Expothon is gaining global attention and tabling Cabinet Level workshops and virtual events on revival of the SME power as an immediately deployable strategy to save and uplift national economies.
Why fears of facing clarity: Is this why economic development teams are so afraid? Will such ideas alter government agencies and their mandates in the future? Is this how Meritocracy will drive out Bureaucracies? Is this where the new future of economic prosperity hidden? Is this how we will advance to catch up with lost time and opportunities? Is this how nations will finally optimize already hidden talents in their national trade groups, chambers and governments to full capacity? Is this how we will eventually open new bold discussions on distribution of right intellectualism to fit the right needs of humankind?
Suddenly, how far has our world moved on; bandaged, stitched and altered in thinking, psyche damaged but still aware of common sense. Our understanding of humanity is perhaps now in search of common good. To liberate itself from strangle of old thinking, the SME economic development world urgently needs major adjustments to bring balance between job seeker mindsets with job creator mindsets. Start immediately with a quick test across the economic development departments and measure such imbalances. Study more on Google. The rest is easy.
Can e-commerce help save the planet?
If you have logged onto Google Flights recently, you might have noticed a small change in the page's layout. Alongside the usual sortable categories, like price, duration, and departure time, there is a new field: CO2 emissions.
Launched in October 2021, the column gives would-be travellers an estimate of how much carbon dioxide they will be responsible for emitting.
"When you're choosing among flights of similar cost or timing, you can also factor carbon emissions into your decision," wrote Google's Vice President of Travel Products, Richard Holden.
Google is part of a wave of digital companies, including Amazon, and Ant Financial, encouraging consumers to make more sustainable choices by offering eco-friendly filter options, outlining the environmental impact of products, and leveraging engagement strategies used in video games.
Experts say these digital nudges can help increase awareness about environmental threats and the uptake of solutions to reduce greenhouse gas emissions.
"Our consumption practices are putting tremendous pressure on the planet, driving climate change, stoking pollution and pushing species towards extinction," says David Jensen, Digital Transformation Coordinator with the United Nations Environment Programme (UNEP).
"We need to make better decisions about the things we buy and trips we take," he added. "These green digital nudges help consumers make better decisions as well as collectively drive businesses to adopt sustainable practices through consumer pressure."
Global reach
At least 1.5 billion people consume products and services through e-commerce platforms, and global e-commerce sales reached US$26.7 trillion in 2019, according to a recent UN Conference on Trade and Development (UNCTAD) report.
Meanwhile, 4.5 billion people are on social media and 2.5 billion play online games. These tallies mean digital platforms could influence green behaviors at a planetary scale, says Jensen.
One example is UNEP-led Playing for the Planet Alliance, which places green activations in games. UNEP's Little Book of Green Nudges has also led to more than 130 universities piloting 40 different nudges to shift behaviour.
A 2020 study by Globescan involving many of the world's largest retailers found that seven out of 10 consumers want to become more sustainable. However, only three out of 10 have been able to change their lifestyles.
E-commerce providers can help close this gap.
"The algorithms and filters that underpin e-commerce platforms must begin to nudge sustainable and net-zero products and services by default," said Jensen. "Sustainable consumption should be a core part of the shopping experience empowering people to make choices that align with their values."
Embedding sustainability in tech
Many groups are trying to leverage this opportunity to make the world a more sustainable place.
The Green Digital Finance Alliance (GDFA), launched by Ant Group and UNEP, aims to enhance financing for sustainable development through digital platforms and fintech applications. It launched the Every Action Counts Coalition, a global network of digital, financial, retail investment, e-commerce and consumer goods companies. The coalition aims to help 1 billion people make greener choices and take action for the planet by 2025 through online tools and platforms.
"We will bring like-minded members together to experiment with new innovative business models that empower everyone to become a green digital champion," says Marianne Haahr, GDFA Executive Director.
In one example, GDFA member Mastercard, in collaboration with the fintech company Doconomy, provides shoppers with a personalized carbon footprint tracker to inform their spending decisions.
In the UK, Mastercard is partnering with HELPFUL to offer incentives for purchasing products from a list of over 150 sustainable brands.
Mobile apps like Ant Forest, by Ant Group, are also using a combination of incentives and digital engagement models to urge 600 million people make sustainable choices. Users are rewarded for low-carbon decisions through green energy points they can use to plant real trees. So far, the Ant Forest app has resulted in 122 million trees being planted, reducing carbon emissions by over 6 million tons.
Three e-commerce titans are also aiming to support greener lifestyles. Amazon has adopted the Climate Pledge Friendly initiative to help at least 100 million people find climate-friendly products that carry at least one of 32 different environmental certifications.
SAP's Ariba platform is the largest digital business-to-business network on the planet. It has also embraced the idea of "procuring with purpose," offering a detailed look at corporate supply chains so potential partners can assess the social, economic and environmental impact of transactions.
"Digital transformation is an opportunity to rethink how our business models can contribute to sustainability and how we can achieve full environmental transparency and accountability across our entire value chain," said SAP's Chief Sustainability Officer Daniel Schmid.
UNEP's Jensen says a crucial next step would be for mobile phone operating systems to adopt standards that would allow apps to share environment and carbon footprint information.
"This would enable people to seamlessly calculate their footprints across all applications to develop insights and change behaviours," Jensen said. "Everyone needs access to an individual' environmental dashboard' to truly understand their impact and options for more sustainable living."
Need for common standards
As platforms begin to encode sustainability into their algorithms and product recommendations, common standards are needed to ensure reliability and public trust, say experts.
Indeed, many online retailers are claiming to do more for the environment than they actually are. A January analysis by the European Commission and European national consumer authorities found that in 42 per cent, sustainability claims were exaggerated or false.
To help change that, UNEP serves as the secretariat of the One Planet network, a global community of practitioners, policymakers and experts that encourages sustainable consumption and production.
In November, the One Planet network issued guidance material for e-commerce platforms that outlines how to better inform consumers and enable more sustainable consumption, based on 10 principles from UNEP and the International Trade Centre.
The European Union is also pioneering core standards for digital sustainability through digital product passports that contain relevant information on a product's origin, composition, environmental and carbon performance.
"Digital product passports will be an essential tool to strengthen consumer protection and increase the level of trust and rigour to environmental performance claims," says Jensen. "They are the next frontier on the pathway to planetary sustainability in the digital age."
2022: Small Medium Business & Economic Development Errors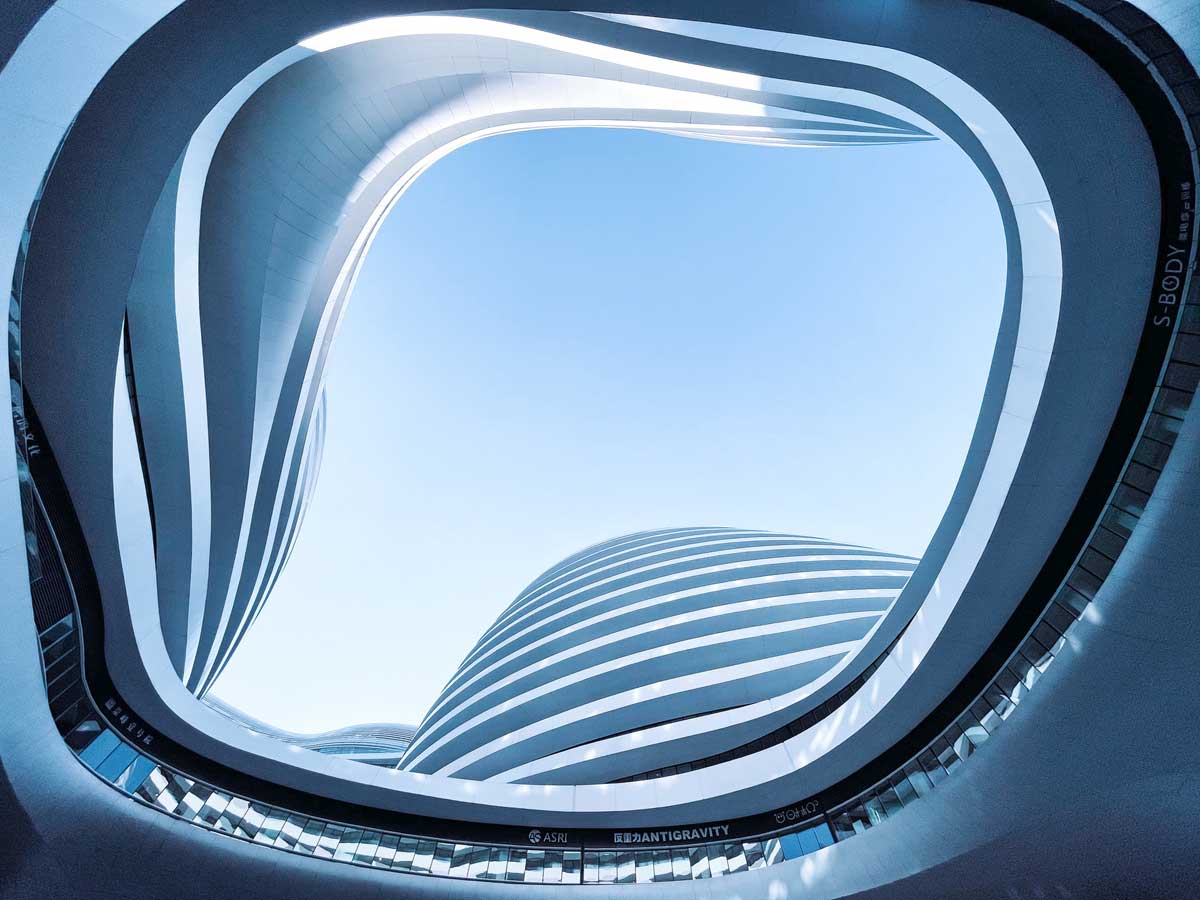 Calling Michelangelo: would Michelangelo erect a skyscraper or can an architect liberate David from a rock of marble? When visibly damaged are the global economies, already drowning their citizenry, how can their economic development departments in hands of those who never ever created a single SME or ran a business, expect anything else from them other than lingering economic agonies?
The day pandemic ends; immediately, on the next day, the panic on the center stage would be the struggling economies across the world. On the small medium business economic fronts, despite, already accepted globally, as the largest tax contributor to any nation. Visible worldwide, already abandoned and ignored without any specific solutions, there is something strategically wrong with upskilling exporters and reskilling manufacturers or the building growth of small medium business economies. The SME sectors in most nations are in serious trouble but are their economic development rightly balanced?
Matching Mindsets: Across the world, hard working citizens across the world pursue their goals and some end up with a job seeker mindset and some job creator mindset; both are good. Here is a globally proven fact; job seekers help build enterprises but job creators are the ones who create that enterprise in the first place. Study in your neighborhoods anywhere across the world and discover the difference.
Visible on LinkedIn: Today, on the SME economic development fronts of the world, clearly visible on their LinkedIn profiles, the related Ministries, mandated government departments, trade-groups, chambers, trade associations and export promotion agencies are primarily led by job seeker mindsets and academic or bureaucratic mentality. Check all this on LinkedIn profiles of economic development teams anywhere across the world.
Will jumbo-pilots do heart transplant, after all, economic performance depends on matching right competency; Needed today, post pandemic economic recovery demands skilled warriors with mastery of national mobilization to decipher SME creation and scalability of diversified SME verticals on digital platforms of upskilling for global age exportability. This fact has hindered any serious progress on such fronts during the last decade. The absence of any significant progress on digitization, national mobilization of entrepreneurialism and upskilling of exportability are clear proofs of a tragically one-sided mindset.
Is it a cruise holiday, or what? Today, the estimated numbers of all frontline economic development team members across 200 nations are roughly enough to fill the world-largest-cruise-ship Symphony that holds 6200 guests. If 99.9% of them are job-seeker mindsets, how can the global economic development fraternity sleep tonight? As many billion people already rely on their performances, some two billion in a critical economic crisis, plus one billion starving and fighting deep poverty. If this is what is holding grassroots prosperity for the last decade, when will be the best time to push the red panic button?
The Big Fallacy of "Access to Finance" Notion: The goals of banking and every major institution on over-fanaticized notions of intricate banking, taxation are of little or no value as SME of the world are not primarily looking for "Access to Capital" they are rather seeking answers and dialogue with entrepreneurial job creator mindsets. SME management and economic development is not about fancy PDF studies of recycled data and extra rubber stamps to convince that lip service is working. No, it is not working right across the world.
SME are also not looking for government loans. They do not require expensive programs offered on Tax relief, as they make no profit, they do not require free financial audits, as they already know what their financial problems are and they also do that require mechanical surveys created by bureaucracies asking the wrong questions. This is the state of SME recovery and economic development outputs and lingering of sufferings.
SME development teams across the world now require mandatory direct SME ownership experiences
The New Hypothesis 2022: The new hypothesis challenges any program on the small medium business development fronts unless in the right hands and right mindsets they are only damaging the national economy. Upon satisfactory research and study, create right equilibrium and bring job seeker and job creator mindsets to collaborate for desired results. As a start 50-50, balances are good targets, however, anything less than 10% active participation of the job creator mindset at any frontline mandated SME Ministry, department, agency or trade groups automatically raises red flags and is deemed ineffective and irrelevant. 
The accidental economists: The hypothesis, further challenges, around the world, economic institutes of sorts, already, focused on past, present and future of local and global economy. Although brilliant in their own rights and great job seekers, they too lack the entrepreneurial job creator mindsets and have no experience of creating enterprises at large. Brilliantly tabulating data creating colorful illustrative charts, but seriously void of specific solutions, justifiably as their profession rejects speculations, however, such bodies never ready to bring such disruptive issues in fear of creating conflicts amongst their own job seeker fraternities. The March of Displaced cometh, the cries of the replaced by automation get louder, the anger of talented misplaced by wrong mindsets becomes visible. Act accordingly
The trail of silence: Academia will neither, as they know well their own myopic job seeker mindset. In a world where facial recognition used to select desired groups, pronouns to right gatherings, social media to isolate voting, but on economic survival fronts where, either print currency or buy riot gears or both, a new norm; unforgiveable is the treatment of small medium business economies and mishmash support of growth. Last century, laborious and procedural skills were precious, this century surrounded by extreme automation; mindsets are now very precious.
Global-age of national mobilization: Start with a constructive open-minded collaborative narrative, demonstrate open courage to allow entrepreneurial points of views heard and critically analyze ideas on mobilization of small mid size business economies. Applying the same new hypotheses across all high potential contributors to SME growth, like national trade groups, associations and chambers as their frontline economic developers must also balance with the job creator mindset otherwise they too become irrelevant. Such ideas are not just criticism rather survival strategies. Across the world, this is a new revolution to arm SME with the right skills to become masters of trade and exports, something abandoned by their economic policies. To further discuss or debate at Cabinet Level explore how Expothon is making footprints on new SME thinking and tabling new deployment strategies. Expothon is also planning a global series of virtual events to uplift SME economies in dozens of selected nations.
Two wheels of the same cart: Silence on such matters is not a good sign. Address candidly; allow both mindsets to debate on how and why as the future becomes workless and how and why small medium business sectors can become the driving engine of new economic progress. Job seekers and job creators are two wheels of the same cart; right assembly will take us far on this economic growth passage. Face the new global age with new confidence. Let the nation witness leadership on mobilization of entrepreneurialism and see a tide of SME growth rise. The rest is easy.