People tend to look for watersheds in history that mark the end of an era, that unique juncture when there is no going back and the future looms disconcerted. As a new decade begins, pundits are still trying to reconcile when the US fractured to a point of no return. The turbulent 2020s certainly provided fodder for the heated debates. Some looked at the 2007-2008 financial crisis as a symbol of capitalism's unbridled greed and lack of government oversight. Others, taking a longer-term view, blamed the increasing inequality of US society over more than half a century, or the growing polarization of politics and society in recent decades. The more philosophically inclined felt that American exceptionalism and hubris were culprits; more cynical minds felt it was more like complacency and presumption.
Those who needed numbers to understand loss looked at the dismal US performance in combating the Covid-19 pandemic. Some say the day of reckoning came when the number of deaths from COVID-19 passed the 620,000 mark -the number of fatalities in the US Civil War- and then the roughly 675,000 Americans that died from the Spanish flu in 1918-1919. In any case, the numbers kept on growing as the vaccines took longer to develop and distribute than previously thought.
Pandora's box
Historians, though, mostly tend to agree that a pivotal moment in US history occurred in the 2010s when a perfect storm of creeping developments began to converge. A widening divide between a wealthy class that became politically adept at promoting and preserving their privileges and low and middle-income Americans whose wages stagnated became more conspicuous. Globalization and deindustrialization played a role in the largest wealth inequality gap among the most developed nations, but so did skewed policies that largely favoured the rich.
Increasing political polarization and hyper-partisanship made decision-making intractable; whereas in past decades Democrats and Republicans would cooperate on major policy issues, and even displayed camaraderie, the situation deteriorated to the extent that outlooks became irreconcilable and politics faded into trench warfare in which the opposing party was perceived not as an opponent but as enemy and traitor.
Parallelly, societal polarization also deepened as personal political identities increasingly transcended ideology to encompass topics as diverse as climate change, healthcare, gun control, the pro-life or pro-choice divide, and even the response to the Covid-19 pandemic. In broad terms, two Americas emerged: one liberal, racially inclusive and egalitarian, the other socially conservative, white-dominated, occasionally prone to nativist and xenophobic overtones, that increasingly overlapped with the party system.
The US might have survived this toxic cauldron of developments if it weren't for the whirlwind persona of Donald Trump and his tempestuous presidency. His constant attacks on US institutions and the deep-rooted system of checks and balances at such a consequential historical juncture did irrevocable damage to the country. Trump weakened America's democratic legitimacy and standing abroad by siding with autocrats of all stripes and deriding long-standing alliances and trade partnerships. The US has a long history of disruptive populist leaders: Huey P. Long, Joe McCarthy, George Wallace and Pat Buchanan stand out in the twentieth century. But none of them became president. Trump was the first one that reached the pinnacle of political power. He contributed more than anyone or anything else to the polarization of politics and society, all to serve his narcissistic persona.
Historians and sociologists still ponder on how a significant majority of less-educated white Americans, desperate to preserve their eroding prerogatives, could unconditionally condone his self-serving meanderings, so contrary to their own needs; ironically, they ended up strengthening Trump's plutocracy. More worrying was the opportunistic subservience of the Republican Party to his whims and authoritarian tendencies. Some wondered whether Trump was a symptom or a cause of the unravelling of the US. It didn't matter; his single, contentious mandate proved to be a harbinger of the fracture to come.
A most dysfunctional election
Trump lost the November 2020 presidential election by a wider margin of the popular vote than in 2016, though nobody knows the exact count as there was no official final tally, at least not one accepted by both parties. On Election Day his call to supporters – the self-proclaimed ballot guardians– to protect the votes in critical swing states led to abuse, violence and irregularities. The situation was aggravated by the presence of armed members of far-right vigilante groups. "Suspicious" voters and election adjudicators were harassed under the guise of preventing voter fraud; some voting centres and post offices were rampaged as sympathetic law enforcement officers looked on.
Though the results coming in on Election Night slightly favoured Trump, the expected blue-shift phenomenon as mail-in ballots were progressively counted began to give the Democratic candidate Joe Biden a commanding lead. There was no legal precedent to the mayhem that ensued. Soon thereafter, Trump reiterated the election was rigged against him; without any proof, he stressed that due to massive voter fraud in the mail-in votingthe count should be suspended and tabulation be based on the results of Election Night. The conflict went from the streets to the courts; it was no less ugly.
The elimination of the decades-old consent decree in 2018 had given the Republicans ample tools to again intimidate voters and suppress votes. Litigation ensued tabulation. Republican legal teams questioned the validity of many of these overwhelmingly Democratic mail-in ballots in an attempt to disqualify as many Biden voters as possible. Under the pretext of rampant voter fraud and political and civic chaos, Republican-majority state legislatures in the six crucial battleground states appointed their own electors to the Electoral College.
It was the most dysfunctional election in US history. To all effects, the Republicans attempted to stage a coup against the will of the majority of voters. The Democrats pushed back insisting that the electors should reflect the vote count. The Interregnum came and went, besmirched by political haggling and massive street protests that sometimes turned violent. Two separate Electoral Colleges chose two different presidents. The stalemate continued beyond Inauguration Day. Trump's refusal to accept defeat plunged the country into the worst constitutional crisis in US history; actually, it was a series of constitutional crises.
Joe Biden was eventually declared the 46th President of the US, though the situation continued being tense and confounding, even though in the mid-term elections of 2022the Democrats won a majority in the Senate and kept the one in the House. Trumps insisted in his denunciations and called on his supporters to defend him, liberty and the Constitution, in that order. There was a certain irony in all this, as the white supremacy groups that mostly heeded his calls denounced the tyranny of the Biden government, while conveniently overlooking the authoritarian nature of Trump himself.
Proceedings began to arraign Trump on grounds of criminal and civil wrongdoing. It was the first time in US history that a former president would go to trial; ample evidence was presented. The majority of the American public, fed up with Trump's railings and hoping for catharsis, supported prosecution; his supporters went ballistic. But President Biden eventually decided to grant a pardon on the grounds of national reconciliation. It was later discovered that a secret "deal' had been made in which Trump promised to refrain from further destabilizing actions in return for a full pardon from prosecution. Even though Trump's self-promotion as a master dealmaker rang hollow, as evidenced by his multiple bankruptcies and accusations of financial wrongdoings, this was one deal that actually worked out well for him.
In the end, the furor didn't matter much. Trump's empire eventually withered amidst a massive debt load and the enormous losses many of its businesses were incurring. Trump's offspring and associates were accused of protracted criminal conduct involving bank fraud, tax and insurance fraud. When proof emerged (through a Russian source) of questionable financial dealings with Moscow and links to shady Russian oligarchs linked to Vladimir Putin, his credibility further eroded.
A tumultuous decade
Kamala Harris lost a close election in 2024 to a tech billionaire who ran as an independent and on a platform of discontent with the political system; the Republican Tucker Carlson came in third. The victory was inconsequential, as was the one in 2028 of a retired naval officer, a hero in the "skirmish" three years earlier with Chinese ships in the South China Seas. Neither president was able to reconcile the deep fractures in American society, the ones Trump had so ably and cynically exploited.
Republican Senator Lindsey Graham's unfortunate comments in October of 2020 that African Americans and immigrants can live in his home state of South Carolina as long as they were conservative were prescient of developments to come. Even though the metamorphosis began long before Trump's presidency, throughout the 2020s the Republican Party became increasingly radicalized and intransigent.
The decade was pounded by profound transformations. In the early 2020s Americans worried that the increasing and seemingly irreconcilable polarization of society would lead to civil war. It's true that following the controversial 2020 election, violence did increase throughout the country. Political polarization evolved into societal intolerance and went from resentful to vindictive. The US lost its common identity, its moral compass. The melting pot crumbled as neighbour turned on neighbour and families broke apart.
White supremacist groups and ANTIFA members fought pitched battles in the streets of cities. Other groups from across the political spectrum sometimes joined in, though less vehemently. The abundance and easy availability of arms, even automatic weapons normally used in wars, facilitated the carnage. Scores of thousands of Americans lost their lives. There were violent attacks on Democratic politicians in Republican bastions, and several members of state legislatures, mayors, and even two Governors were killed. Some more radical Democratic factions responded in kind. The police were unable to stop the spread of civilian violence as they too sometimes fractured and identified with one side or the other. The same occurred with the National Guard. Many Americans watched in disbelief and wondered how did it come to this. The liberal democracies of the world watched aghast.
But there was no civil war. Instead, there was a great migration. As the decade progressed, tens of millions of Americans left their homes seeking a better life in regions more in tune with their beliefs, aspirations and political identities. In some cases, harassment and intimidation contributed to forced departures. White educated, liberal urban professionals, blacks, Hispanics and Asian Americans left the Midwest and South towards the Pacific, or to the northeast. Meanwhile, less-educated, conservative working-class whites fled these bastions of liberalism to find solace in Middle America- some nostalgically called it Trumpian America.
With states purging themselves of ideological opponents, violence has gone down. Very different territorial entities are emerging. The great reckoning is having an irrevocable impact on US society. Some say it's almost inevitable the US will fracture into two or even three different countries. The exhaustion and deep mistrust on either side diminished the will to unite.
The Great Divide
The United Western States of America (UWSA), an area that includes the Pacific states but also Arizona, Colorado Nevada and New Mexico, are strengthening their common identity and increasingly challenging central authority. They no longer recognize the decisions of the Supreme Court, whose conservative majority rulings are overturning the liberal foundations of the country on everything from abortion and education to immigration and health care. They have taken paradiplomacy to the next level, opening up Economic and Cultural Offices throughout Asia, Latin America and other parts of the world that for all practical purposed function as embassies.
The UWSA has unilaterally joined the Comprehensive and Progressive Agreement for Trans-Pacific Partnership, and have intensified their economic and political relations with Canada and Mexico, as well as with the economies of the Pacific Alliance, a Latin American regional integration initiative. There's even hearsay of a more formal agreement with Canada, maybe even a confederation, as that country defends and promotes the values that once made the US so exceptional. The interest is buoyed by the lobbying of millions of highly skilled Americans that moved to Canada during the tumultuous 2020s, and that contributed to Making Canada Great.
The UWSA has also welcomed talented immigrants in large numbers, predominantly from Asia, and mostly from China and India -these two countries are confronting their own existential dilemmas. The immigration and the higher domestic fertility rates in the UWSA have contributed to demographic growth and an economic boom. By the mid-2030sthe region will not have a single racial or ethnic majority. The heavy toll of climate change and water shortages have made the UWSA a global leader in mitigation and adaptation. They are rapidly transitioning away from fossil fuels and towards renewable energy. Interestingly, shared challenges have increased cooperation with the increasingly autonomous Chinese coastal regions. The UWSA is the fifth largest economy in the world.
The Eastern American States, encompassing most of the Great Lakes region, New England and Virginia, though more geographically constrained and scattered is also pursuing an active paradiplomacy, focused mostly on Canada, Europe and Latin America. In the late 2020's they unilaterally signed a Transatlantic Trade and Investment Agreement with the European Union.
Middle America has not fared that well. Whereas in the UWSA the Democratic party splintered and new parties emerged that are transforming the region into a vibrant multiparty democracy, in Middle America the Republican Party became the dominant, sometimes the sole political force. The party that erstwhile advocated free-trade and fiscal discipline -whose Congressmen shared with Democratic colleagues a sense of institutional patriotism– became withdrawn and mistrustful of the world, hostile to immigrants, and incredulous of climate change.
The message of Donald Trump resonated among the fervent populists who took over the party and used his playbook to stoke mostly imaginary fears and sow tribalist viewpoints. They pandered to the reactionary evangelicals and white supremacists that constituted the party's core militancy. Its adherents, though, were mostly white Americans unwilling to accept a changing country and acquiescent of the party's backsliding into chauvinism to keep their historical prerogatives. An ugly legacy of racism that goes back generations resurfaced, reassured by Trump's earlier attacks on a liberal, inclusive society.
The country's de facto dismemberment has weakened Middle America. Segments of white Americans continued suffering from a devastating opiate epidemic that reduced their productivity and life expectancy. The epidemic grew as the economy stagnated. Such was the heavy human toll that some compared it to Russia's demographic decline in the 1990s. The refusal to transition towards renewable energy sources is impacting its fossil-fuel-based economy, whereas climate change is curtailing agricultural production in the Midwest and damaging vital infrastructure throughout the Gulf of Mexico.
The resilient hegemon
There was nothing predetermined about the decline of the US. Quite the contrary; no other major power is so blessed by providence. The US had considerable strategic and competitive advantages over foes and allies alike that would have allowed it to be a key 21st-century global power. Its privileged geographic location shielded it from immediate rivals and made it both an Atlantic and a Pacific power. It had more navigable waterways -and major ports- than the rest of the world combined, with the Greater Mississippi Basin overlaying the largest contiguous piece of farmland in the world. The US became the largest fossil-fuel producer in the world, and with the proper policies and incentives could have led the global transition towards renewable sources.
As opposed to most other major powers who in the next decades will experience demographic declines, its population was due to grow steadily in large part due to immigration -thus guaranteeing economic growth and military preparedness. In addition, it held sway over the global financial and monetary system and had consistently dominated each new generation of technology. Its capacity to project hard power and the appeal of its soft power was without rival. Though the US had embarked on a process of global strategic retrenchment long before Donald Trump's solipsistic resolve, it was still an energy, agricultural, economic, financial and military powerhouse, and could have continued being so. Few foresaw the fracture that was to come.
A world bereft of leadership
Alas, no country or region could muster the will, nor had the capacity to take the helm. The Union European (EU) mostly stumbled in the 2020s, as demographic decline set in and right-wing populism further encroached on the region's politics. The governance challenges of such a heterogeneous block led to a multi-tier structure of interactions in which different members cooperate on matters of common interest. Economic divergence, anaemic growth and political squabbling limited the EU's global ambitions, though the region maintained its allure as the world's foremost cluster of freedom, prosperity and peace.
Japan's economy fell from the third biggest in the world in 2020 to ninth place in 2030, due largely to sluggish economic growth, and a rapidly shrinking population and workforce. Automation and innovation, though, helped maintain the country's high quality of living. Despite US retrenchment from the world and particularly from Asia, Tokyo actively maintained its commitment to an open rules-based international system. However, its diminished economic and geopolitical heft limited its global influence.
By 2030India had the third largest economy in the world and had overtaken China as the country with the biggest population. Despite arbitrary attempts at imposing Hindutva nationalism on the country's mosaic of religions and ethnicities, it remained the world's most populous democracy, albeit a flawed one. New Delhi has struggled to provide employment to its huge youthful working-age population, leading to social discontent. Large demographic imbalances, regional disparities and alarming levels of pollution and groundwater depletion have dampened India's prospects, forcing it to cast its gaze inwards.
Russia is still governed with an iron fist by Vladimir Putin. Its raw commodity-based economy has been unable to modernize and transition. Russia is suffering from a fast-aging population and rapid demographic decline that's affecting its industries and armed forces. There was an exodus of young talented professionals fleeing the stagnant economy and the stifling regime. Popular uprisings against personalist, authoritarian rulers in its near abroad left Moscow even more forlorn. The country never recuperated the Soviet-era geopolitical grandeur that Putin so vehemently promoted.
No did China become the global hegemon many had forecasted. The sum of its challenges exceeded the sum of its accomplishments. With its demographic dividend over, China faces a fast-shrinking population, one of the reasons it could not transition from an export-led economy towards a focus on domestic consumption. The extent of its Orwellian surveillance state reduced China's appeal as an alternative governance model. There was a global backlash throughout the 2020s at Beijing's systematic repression of its Uighur and Tibetan minorities and the emasculation of Hong Kong; developing countries sometimes criticized its economic policies as neo- colonialism.
The decoupling was not only with the US, as the more prosperous, historically outward-looking coastal regions demanded greater leeway from Beijing and the Communist Party's suffocating rule. As the US reduced its presence in the Indo-Pacific, the Quad expanded its scope to include not only Australia, India and Japan but also Vietnam and South Korea, with some Southeast Asian countries showing interest. This reduced Beijing's quest for strategic depth.
Even countries that were previously critical of America's hubris look back in nostalgia and grief at its decline, and what became of the global community. For all its failings and moral contradictions, the much-vilified Pax Americana contributed to an unprecedented era of economic growth, as well as one of relative stability and peace. The globalisation it helped spur lifted more than one billion out of poverty and improved the lives of billions more. For decades democracy around the world flourished.
The waning of the US came at the worst possible time. The 2020s proved to be a ruinous decade. The liberal, rules-based international order is fraying; no alternative has yet emerged. Multilateralism in its many forms weakened. Globalisation, already in retreat, further receded as the wide-ranging consequences of Covid-19 led to a fractured and regionalized world and economic nationalism brought a decrease in global trade and investments. The world went rudderless. Prosperity and stability are frail things. There is no greater pain than to be aware of what was and what was lost.
Why Congress should be rough on Chris Miller at his testimony on Wednesday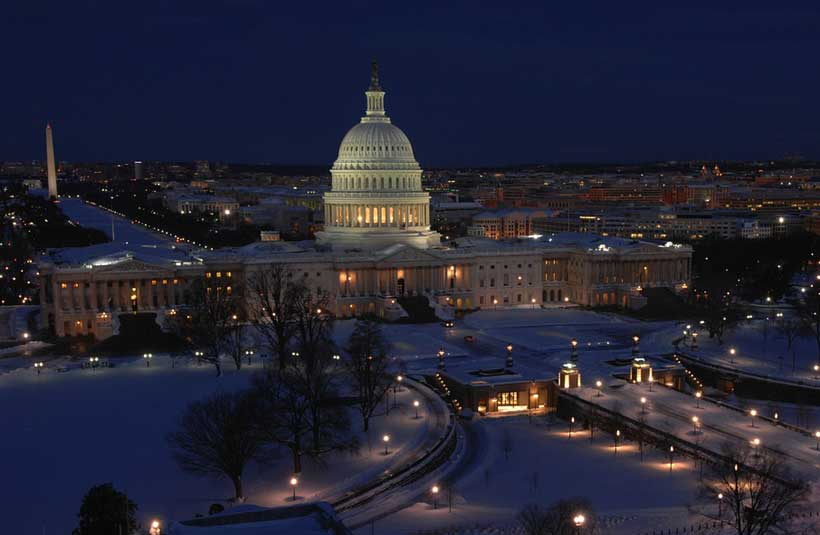 FBI director Chris Wray's weak congressional testimony in March left most of the Capitol attack questions unanswered and most of us scratching our heads: if the chiefs of the intelligence agencies don't know, then who does?
As I argued back in March, before Senate Wray picked the low hanging fruit questions — such as confirming that the Trump mob that stormed the Capitol was indeed Trump's mob and not some other people — while conviniently glazing over the real questions.
This is why the congressional testimony by former acting Secretary of Defense, Chris Miller, this Wednesday matters. The national guard mystery is still the elephant in the room that's still sitting in the corner in loud, deafening silence.
The House Oversight and Reform Committee has been looking for answers from federal intelligence agencies on Trump's role in the Capitol insurrection since day one. They have knocked on pretty much any door they could think of, requesting information from sixteen offices in total. That brings us to Wednesday when the Committee will hear from Chris Miller, as well as Jeff Rosen, former acting Attorney General, and Robert Contee III, District of Columbia Police Chief, in a hearing titled "The Capitol Insurrection: Unexplained Delays and Unanswered Questions."
Back in March, when Senate grilled Wray, the FBI director could not answer why the national guard was not sent in to quell the attack. Wray vaguely put the decision on local policy makers, conveniently circumventing federal responsibility.
Then months later, defense officials actually stated that the national guard was delayed for reasons of "optics" and worries over how it would look if Trump's mob was pushed out forcefully, as they should've been. Miller dragged his feet for hours before giving the green light, as he wanted to imagine what exactly the national guard's intervention will look like. The actual deployment took only 20 minutes, logistically speaking.
Miller has already spoken about Trump's "cause and effect" words responsible for inciting the Capitol attacks. And some commentators like Sarah Burris at Raw Story already predict that Miller is about to throw Trump under the bus on Wednesday.
But that's not enough. Where was Miller back then? The delay was his decision and no one else's. The Congressmen and Congresswomen of the House Oversight and Reform Committee chaired by Congresswoman Carolyn Maloney, should not go easy on Miller only because now, after the fact, he is willing to speak up against Trump. Now it's easy. Now it doesn't count.
Trump removed Secretary of Defense Esper over his objection to sending the national guard on the Black Lives Matter movement that sparked up exactly one year ago. That's why Trump replaced Esper with Miller. Miller could have also said no to Trump but he played along. That's why Miller doesn't get to play hero now. There are no heroes in the Trump Administration's aftermath. Some "cause and effect" talk and hypocritical outrage after the fact don't count. Now doesn't count. The House Oversight and Reform Committee shouldn't buy this. The time for cheap spins and late awakened conscience is up. Now is the time for real answers. Miller and Rosen should get a rough ride on Wednesday. Anything else would not be acceptable.
The Way Out of the Impasse Between Iran & U.S.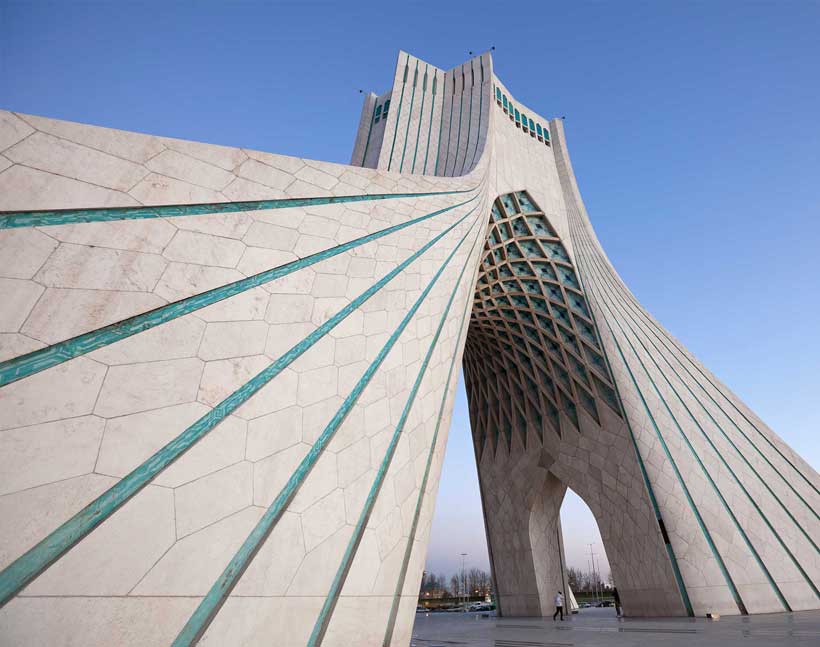 On June 18th, Iran will hold its Presidential election. The current Government is led by Iran's moderates, who are the people that aren't closed-minded to the possibility of America's being less than 100% determined to take back Iran as America had grabbed that country in the 1953 U.S. coup there, which ended Iran's democracy and installed the brutal and much-hated fascist Shah Reza Pahlevi. The non-moderates in Iran will not negotiate with the United States, and never did. Restoration of the Iran deal will be impossible if the non-moderates again win power there. But we have only until before that June 18th election to restore it, if it is to be done at all.
There is a superb explanation of this situation, by Alexander Mercouris, in a 38-minute talk by him at The Duran on 2 May 2021, and it is a preface to everything that I shall here be adding to it, which will be only my policy-conclusions which follow, I believe, quite logically, from the facts that he so clearly and accurately presents there. That video (which I recommend everyone to listen to) can be seen here:
He concludes by saying (and I add my comments [in non-italics and in-between brackets]), starting at 31:50-
We will see, over the next few weeks, whether the U.S. and Iran are able to overcome their common mistrust [which has resulted from Trump's having cancelled the Iran deal, which had taken years to negotiate] and find a way forward, or whether opponents of the JCPOA [the Iran deal] in the United States, in Saudi Arabia and Israel, and in Iran itself, will instead prevail. I should say that I think that this is going to be a key moment in the Middle East. If the United States is able to re-enter the JCPOA, after having made various steps to walk away from it [Biden's having promised that he wouldn't return to it unless Iran would first agree, in advance, to making concessions, beyond those it had made in the JCPOA, which — if Iran, which had adhered to the deal, which the U.S. did not, were to do that — would outrage the Iranian public and thus guarantee the current Iranian Government's fall and replacement by the non-moderates; so, that demand by Biden was stupid in the extreme], but if it re-enters it on Iranian terms [that is, unconditionally, which is the only way for the deal's violator to be able to return to the deal], then it would be very difficult for people in the Middle East to see it [because Biden had promised not to do that] as anything other than a major concession and a signal that the United States is, indeed retreating from the Middle East. Iran will, at that point, be in the ascendant, and it will probably increase its influence in places like Iraq, and possibly Syria and Lebanon also. The Saudis and Israelis, by contrast, will be dismayed, and no doubt they will consider what steps they should take, possibly distancing themselves, to some extent, not perhaps from the United States, but from this Administration [meaning that many mega-donors to the Democratic Party while Biden or Harris are leading the Party will quit or greatly reduce their donations to it, and that Republicans will probably then easily retake the U.S. White House in 2024]. The alternative, however, it seems to me, is worse [for the United States and everyone]. If the United States and Iran cannot agree a way forward, and the JCPOA [restoration] fails, then the situation is set up for a showdown, at some point, between the United States and Iran, with Iran, almost certainly in that case, pushing forward [under rule by its non-moderates] with its nuclear enrichment program, and forging, at the same time, ever-closer ties with the new Eurasian powers, Russia and China, which are increasingly working together. At that point, some kind of military hostilities, in the Middle East, become more likely.
The United States, once more, finds itself in a difficult position. It does so because of the way in which it has inserted itself, to such a degree, in the affairs of the Middle East, which, in some ways, it does not fully understand, and which it is certainly unable to control.
Trying to build long-term policy in the Middle East by an outside power, like the United States has done, is like trying to build a castle on a foundation of sand. The edifice might look imposing for a while, but eventually it crumbles.
It seems to me that, whatever happens, over the next few weeks, we are going to see, with these negotiations, the beginning of that long retreat, or, rather, a further step in that long retreat, of the United States, from the Middle East, and [from] that era, which began in the 1970s, when the United States managed to establish itself as the prevailing overwhelmingly dominant power across the Middle East and the country that essentially decided the course of decisions and events there.
So, this will be a step towards the end of an era. If so, however — if the United States manages to withdraw in an orderly way by agreeing to the JCPOA, despite the embarrassment and, to some extent, the humiliation [because Biden has promised not to do this] that it will suffer — that will at least provide a route for a dignified farewell.
If, on the other hand, the negotiations fail, and the JCPOA dies, then the eventual outcome of an American retreat from the Middle East will probably happen still, but the sequence of events will be disorderly, chaotic, and, perhaps, violent.
Biden chose, when he entered office in January, to commit his Administration to Trump's foreign policies. He accepted the relocation of the U.S. Embassy in Israel to Jerusalem, which was a slap in the face to the Palestinians. He accepted Trump's acceptance of Obama's policy that Crimea and Donbas — which had separated themselves from Ukraine after Obama's coup which had seized Ukraine's government in February 2014, as a result of a plan by Obama which had started forming in Obama's Administration in 2011 — must be seized back by Ukraine, and Biden promised that the United States would help Ukraine to do that. And he accepted Trump's continuation of Obama's plan to oust Bashar al-Assad from power in Syria and replace him with leaders who would be selected by the Saud family. He also accepted Obama's and Trump's change in American policy on Taiwan, toward switching away from the decades-long "one-China" policy of refusing to grant separate-nation status to Taiwan, toward now sending officials to Taiwan in violation of that policy and toward sending warships to the Taiwan Strait (internationally recognized by every nation except America to be Chinese territory) as a threat and preparation for publicly demanding that Taiwan be recognized by the United Nations as being a separate nation and no longer a province of China. All of these policies were build-ups toward some hoped-for surrender by Russia, and by China, and by Iran, to Biden, which would supposedly happen in some way without direct military conflict between the United States and Russia, and/or China, and/or Iran.
Furthermore: Biden continues Trump's — who continued Obama's — policy to get the UK Government to transfer Julian Assange from a British super-max prison in solitary confinement to a U.S. Supermax prison in solitary confinement so that the U.S. can permanently remove Assange from access to the public and perhaps execute him on totally bogus charges. Assange has never been convicted of anything and has been imprisoned by the UK Government for over a decade, awaiting a court ruling that he can be extradited to the U.S. for elimination. Here was the first day of his only trial, which ended in no conviction and in what was expected to be his release from that super-max prison, and both on that first day and on the last day of his trial (as can be seen there), British 'justice' was clearly outrageous and suitable only for a dictatorship. Furthermore, instead of that regime releasing him, the U.S. regime under Trump and now continuing under Biden appealed UK's ruling that had declined to extradite him, and both the UK and the U.S. Governments are keeping him in that UK supermax solitary confinement until UK either announces that he is dead or else extradites him to a U.S. prison to await his death in some American prison — regardless of whether or not he ever becomes convicted of anything.
Biden chose this astoundingly stupid and arrogant policy of the U.S.&UK imperium, instead of criticized and renounced his immediate predecessors' policies on these matters.
It is vastly more difficult for him to reverse those stupid and dangerous policies now, after he had announced them, and to back America down from them peaceably, than it would have been if he had not entered the White House in the way that he did, as a continuation of George W. Bush and of Barack Obama and of Donald Trump's policies on these matters. He has been continuing down their road to World War III.
His immediate predecessors were building toward World War III, and he chose to build more toward that War, but Mercouris seems to me to be expecting that Biden will discontinue that road now, after Biden's having committed himself toward building that way even more than his immediate predecessors did.
The road to WW III is long, and Biden, by now, should recognize that we are nearing the end of that road, which would be the inevitable annihilationist destination of the road that the U.S. has been taking.
At this point, either Iran will, yet again, have to yield-up its sovereignty (basically return to being an American colony, as it was between 1953 and 1979), or Russia will have to yield-up its sovereignty (which it never did yield), or China will have to yield-up its sovereignty (which it formerly had done when Britain grabbed it), or else the United States will have to stop demanding them to yield up their sovereignty.
Why has Biden chosen this dead-end? The reason (besides his stupidity) is obvious: The only alternative for him has been and is for the U.S. Government to face courageously and honestly in front of the entire world, that its existing policies on each one of these matters is imperialistic and alien to what had been the plan and the intent of U.S. President Franklin Delano Roosevelt, his plan to end all imperialisms and replace them by the first global democratic federation of nations, by means of the sole possessor of strategic weaponry being the United Nations, the organization which FDR himself invented, created and named, but which his immediate successor, Harry S. Truman, catastrophically weakened in order to prepare for the U.S. Government itself to take over control of the entire world and dictate to it as the world's first all-encompassing global empire. In 1991 when the Soviet Union and its communism and its Warsaw Pact military alliance all ended, it seemed as if Truman's goal of a global U.S. dictatorship would finally be fulfilled, and that was supposed to be "the end of history." But it was, instead, only America's intensified war for global dictatorship, and the end of that war will come now, but definitely not on America's terms.
Either Biden will, now, proudly take up and continue, the vision of FDR — to end all empires, meaning especially its own, and to transform the U.N. into what FDR had planned it to become, the democratic federation of all nations — or else, there will be global nuclear annihilation.
Clearly, Biden, throughout his life, has been stupid and arrogant, but the question facing him now is whether to continue this, right up to its ugly end, or else to announce, proudly, that he is a decent person and will return America, and the world, to what had been FDR's vision for it.
If he chooses the latter path, then — and this is the only way to do it — America will again take up the banner of freedom and democracy, to the entire world: including nations that it (for whatever reasons, valid or not) disapproves of. And, then, he will win the Nobel Peace Prize, which Obama had won but did only one thing ever to have deserved, which was the JCPOA (which he hadn't yet even envisioned when he was accepting that entirely unearned Prize).
Whereas Mercouris seemed to me to be optimistic that Biden would do the sane thing, I am not, because Biden has given no indication that he is willing to renounce his, and his immediate predecessors', extremely ugly record, of reaching to grab the entire world.
Author's note: first posted at Strategic Culture
Trump Lost, Biden Won. Is Joe Biden's presidency a signal towards Obama's America?
Greek statesmen, Pericles once said, "Just because you don't take an interest in politics doesn't mean the politics won't take interest in you". The same is the case of United States politics which knowingly or unknowingly has an impact on world politics. That is why the result of the US elections are of great interest to states across the world. Although, for the United States, the goal is to maintain American primacy, to see a world in which the United States can use its predominant power to get its way, regardless of what others want. However, it is a fact that the political landscape of the United States has mostly been dominated by two parties, Republicans and Democrats, who not only differ in their ideas, policies, priorities but also in their approaches towards addressing the key issues facing the country. 
Comparing the two, we see the Republicans are more conservative in their approach as compared to the liberal Democrats. Therefore, the recent election in the US (2020), with Biden (Democrat) won and trump (Republican) lost is also a signal towards a changed approach in many issue areas The focus is to see, whether the new President, Joe Biden who remained the 47th vice president during Obama's administration for eight long years is going to follow the same lines as Barack Obama and whether he going to reverse the policies of Donald Trump?
Looking at first the climate change issues, President Joe Biden's plans to tackle it seems more ambitious than any of the US presidential candidates so far. Biden during his presidential campaign proposed $2trillion over four years to significantly escalate the use of clean energy in transportation, electricity and building sectors. His public health and environment platform planned the establishment of a climate and environmental justice division. He further intends to make the US electricity production carbon-free by 2035 with achieving net-zero emissions by middle of the century. Apart from all these, the most noticeable is President Joe Biden's promise to reverse Trump's plan to exit from the Paris climate agreement that was signed back in 2016 under Obama's administration.
As Joe Biden in response to the former President, Donald Trump's unilateral withdrawal from the agreement on 4th-Nov 2020, tweeted "Today, the Trump Administration officially left the Paris Climate Agreement. And in exactly 77 days, a Biden Administration will rejoin it." He further stated"Reversing the decision would be one of my first acts as president". This is exactly what happened as Joe Biden's first act in the Oval Office was his signing an executive order to have the United States rejoin the Paris climate agreement.  Thus, while Trump has taken a strident anti-climate approach, President Joe Biden decision shows his intentions to bring back the policies of Obama towards climate change. 
Considering the health sector, we again find difference in approaches of Joe Biden and Donald Trump, yet similarity between Biden and Obama. As, President Joe Biden in his presidential campaign speech in Lancaster on June 25, 2020 defended the first American healthcare law also known as the Affordable Care Act or Obamacare that was initiated by Obama's administration. He stated, "I'm proud of the Affordable Care Act. In addition to helping people with pre-existing conditions, it delivered vital coverage for 20 million Americans who did not have health insurance". This depicts President Joe Biden's plans to restore Obama's health care policies. 
America is known as the land for all, a land of cultural diversity, but we have seen with Donald Trump coming to power, the immigration rules became very strict as he imposed restrictions on foreigner's visits to the US. An example of this is Trump's first Muslim travel ban announced on January 27, 2017, whereby five Muslim-majority countries, including Iran, Libya, Somalia, Syria, and Yemen, were banned from traveling to the United States. Trump stated, the act is needed for national security and to save the country from terrorism. However, this discriminatory act was opposed by ex-President Obama, who in 2016, stated: "America was a country founded on religious freedom. We don't have religious tests here". 
This is what President Joe Biden also believes in, as he called Trump's actions on immigration a pitiless assault on American values. On November 8, 2020 during the presidential campaign, he said,"My administration will look like America with Muslim Americans serving at every level," and "on my first day in office I'll end Trump's unconstitutional Muslim ban."So, President Joe Biden did what he said, as on his first day in office he signed 17 executive orders, memorandums and proclamations, including orders to rejoin the Paris Climate Accord and end the Muslim ban. 
Then racism that increased in the US under former President Donald Trump is now challenged by President Joe Biden as he came up with a very different idea just like Barack Obama's notion of "A more perfect Union". Example of which is Kamala Harris, who became the first black Asian America woman vice-president in American history. More can be seen by Joe Biden giving credit to African Americans for helping him win the election. So, his presidency is seen as a sign of hope to end racism in the country. 
Moving further, we know globalization has cut the long-distance short, it has made countries more interconnected in all aspects, especially economic. To name a champion of globalization, obviously no other than the USA comes into the mind of every single person. Under the administration of Obama, we have seen the US convening the G-20 summit, introduced macro-economic policies, signed Trans pacific partnership, and much more. However, the question is, whether the US is going to retain this all under Joe Biden's presidency? What would be his approach towards the ongoing US-China trade war?
President Joe Biden from the very start has focused on rebuilding the domestic economy, as the slogan 'Build Back Better'. Therefore, he clearly stated that the US will not enter any international trade deals unless the domestic concerns of labor and the environment are fully addressed. Moreover, looking at the US-China trade war, which started back in 2018 when the Trump administration imposed tariffs on Chinese goods worth more than $360bn, we don't find much difference except the tactics. As Joe Biden too in his presidential campaign accused China of violating international trade rules, subsidizing its companies, and stealing U.S. intellectual property. He promised to continue with Trump's heavy tariffs on Chinese imports, but while Trump did this all unilaterally, Biden would continue it together with the allies.
On issues related to national security, we again find President Joe Biden's approach a bit different from that of Donald Trump. Considering the Joint Comprehensive Plan of Action (JCPOA) or p5+1 deal that was signed between Islamic Republic of Iran and 5 permanent members of UNSC along with Germany. It imposed several restrictions on Iran in exchange for sanction reliefs and was achieved by Obama's administration under his "constructive engagement policy"in 2015 But Trump smashed it by calling it a historical blunder and in 2018 under his "Maximum pressure policy" pulled the USA out of the deal and reinstated sanctions. Iran too after the withdrawal of US from JCPOA and upon Iran Revolutionary Guard Corp (IRGC) commander Qasim Sulemani killing by the US airstrike announced that it no longer adheres to the 2015 Nuclear Deal. 
Now, the hope is President Joe Biden, as he stated in his presidential campaign that the "maximum pressure" policy has failed, emphasizing that it led to a significant escalation in tensions, and that Iran is now closer to a nuclear weapon than it was when Trump came to office. Therefore, he pledged to rejoin the nuclear accord if Iran returns to strict compliance. Here again it shows President Joe Biden's intention to follow Obama's approach of constructive engagement towards Iran. 
When it comes to Afghanistan, Trump decided to end the endless war in Afghanistan by having a peace agreement with the Afghan Taliban, according to which the US will withdraw all its troops from Afghanistan. However, Joe Biden has not taken any clear decision on it yet. But he is under pressure as the Taliban wants the new president to follow the same peace accord achieved by the Trump administration. Yet, the Afghan president, Ashraf Ghani has requested President Joe Biden to rethink the Afghan peace deal. Therefore, it is too early to say what Biden would do.
To sum up, the 78 years old Joe Biden who has smashed the election records by securing more votes than any presidential candidate in the history of United States elections, he has not only raised high expectations, but there are numerous challenges on his way as well. This is because his policies would now be a center of focus for many. In most of the issue areas, we see President Joe Biden reversing the policies of Donald Trump and following the path of Obama's Administration. Something which he promised during his presidential campaign as he said to take the country on a very different path from what it has been in the past four years under former President Donald Trump's administration. However, it's just the start of a new journey for America and the future decisions by President Joe Biden will uncover a lot more