Escaping the 'Era of Pandemics': Experts warn worse crises to come options offered to reduce risk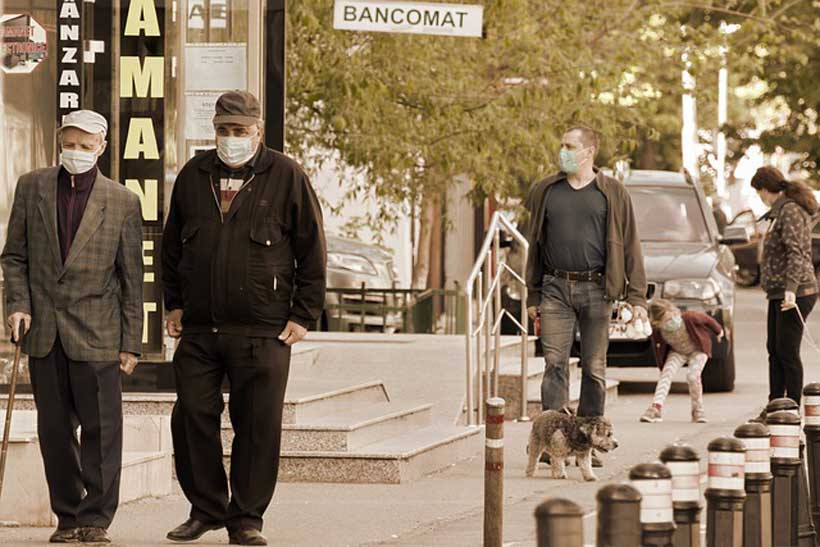 Future pandemics will emerge more often, spread more rapidly, do more damage to the world economy and kill more people than COVID-19 unless there is a transformative change in the global approach to dealing with infectious diseases, warns a major new report on biodiversity and pandemics by 22 leading experts from around the world.
Convened by the Intergovernmental Science-Policy Platform on Biodiversity and Ecosystem Services (IPBES) for an urgent virtual workshop about the links between degradation of nature and increasing pandemic risks, the experts agree that escaping the era of pandemics is possible, but that this will require a seismic shift in approach from reaction to prevention.
COVID-19 is at least the sixth global health pandemic since the Great Influenza Pandemic of 1918, and although it has its origins in microbes carried by animals, like all pandemics its emergence has been entirely driven by human activities, says the report released on Thursday. It is estimated that another 1.7 million currently 'undiscovered' viruses exist in mammals and birds – of which up to 850,000 could have the ability to infect people.
"There is no great mystery about the cause of the COVID-19 pandemic – or of any modern pandemic", said Dr. Peter Daszak, President of EcoHealth Alliance and Chair of the IPBES workshop. "The same human activities that drive climate change and biodiversity loss also drive pandemic risk through their impacts on our environment. Changes in the way we use land; the expansion and intensification of agriculture; and unsustainable trade, production and consumption disrupt nature and increase contact between wildlife, livestock, pathogens and people. This is the path to pandemics."
Pandemic risk can be significantly lowered by reducing the human activities that drive the loss of biodiversity, by greater conservation of protected areas, and through measures that reduce unsustainable exploitation of high biodiversity regions. This will reduce wildlife-livestock-human contact and help prevent the spillover of new diseases, says the report.
"The overwhelming scientific evidence points to a very positive conclusion," said Dr. Daszak. "We have the increasing ability to prevent pandemics – but the way we are tackling them right now largely ignores that ability. Our approach has effectively stagnated – we still rely on attempts to contain and control diseases after they emerge, through vaccines and therapeutics. We can escape the era of pandemics, but this requires a much greater focus on prevention in addition to reaction."
"The fact that human activity has been able to so fundamentally change our natural environment need not always be a negative outcome. It also provides convincing proof of our power to drive the change needed to reduce the risk of future pandemics – while simultaneously benefiting conservation and reducing climate change."
The report says that relying on responses to diseases after their emergence, such as public health measures and technological solutions, in particular the rapid design and distribution of new vaccines and therapeutics, is a "slow and uncertain path", underscoring both the widespread human suffering and the tens of billions of dollars in annual economic damage to the global economy of reacting to pandemics.
Pointing to the likely cost of COVID-19 of $8-16 trillion globally by July 2020, it is further estimated that costs in the United States alone may reach as high as $16 trillion by the 4th quarter of 2021. The experts estimate the cost of reducing risks to prevent pandemics to be 100 times less than the cost of responding to such pandemics, "providing strong economic incentives for transformative change."
The report also offers a number of policy options that would help to reduce and address pandemic risk. Among these are:
Launching a high-level intergovernmental council on pandemic prevention to provide decision-makers with the best science and evidence on emerging diseases; predict high-risk areas; evaluate the economic impact of potential pandemics and to highlight research gaps. Such a council could also coordinate the design of a global monitoring framework.
Countries setting mutually-agreed goals or targets within the framework of an international accord or agreement – with clear benefits for people, animals and the environment.
Institutionalizing the 'One Health' approach in national governments to build pandemic preparedness, enhance pandemic prevention programs, and to investigate and control outbreaks across sectors.
Developing and incorporating pandemic and emerging disease risk health impact assessments in major development and land-use projects, while reforming financial aid for land-use so that benefits and risks to biodiversity and health are recognized and explicitly targeted.
Ensuring that the economic cost of pandemics is factored into consumption, production, and government policies and budgets.
Enabling changes to reduce the types of consumption, globalized agricultural expansion and trade that have led to pandemics – this could include taxes or levies on meat consumption, livestock production and other forms of high pandemic-risk activities.
Reducing zoonotic disease risks in the international wildlife trade through a new intergovernmental 'health and trade' partnership; reducing or removing high disease-risk species in the wildlife trade; enhancing law enforcement in all aspects of the illegal wildlife trade and improving community education in disease hotspots about the health risks of wildlife trade.
Valuing Indigenous Peoples and local communities' engagement and knowledge in pandemic prevention programs, achieving greater food security, and reducing consumption of wildlife.
Closing critical knowledge gaps such as those about key risk behaviors, the relative importance of illegal, unregulated, and the legal and regulated wildlife trade in disease risk, and improving understanding of the relationship between ecosystem degradation and restoration, landscape structure and the risk of disease emergence.
Speaking about the workshop report, Dr. Anne Larigauderie, Executive Secretary of IPBES said: "The COVID-19 pandemic has highlighted the importance of science and expertise to inform policy and decision-making. Although it is not one of the typical IPBES intergovernmental assessments reports, this is an extraordinary peer reviewed expert publication, representing the perspectives of some of the world's leading scientists, with the most up-to-date evidence and produced under significant time constraints."
"We congratulate Dr. Daszak and the other authors of this workshop report and thank them for this vital contribution to our understanding of the emergence of pandemics and options for controlling and preventing future outbreaks. This will inform a number of IPBES assessments already underway, in addition to offering decision-makers new insights into pandemic risk reduction and options for prevention" she added.
'Digital dumpsites' study highlights growing threat to children
The health of children, adolescents and expectant mothers worldwide is at risk from the illegal processing of old electrical or electronic devices, the World Health Organization (WHO) said on Tuesday, in a landmark new report on the toxic threat.
In a statement coinciding with the launch, WHO Director-General Tedros Adhanom Ghebreyesus warned that the health threat was growing, in line with the "mounting 'tsunami of e-waste'".
"In the same way the world has rallied to protect the seas and their ecosystems from plastic and microplastic pollution, we need to rally to protect our most valuable resource –the health of our children – from the growing threat of e-waste", he added.
A growing pile
Discarded electronic devices, or e-waste, has become the fastest growing domestic waste category in the world, according to the UN health agency.
The Global E-waste Statistics Partnership (GESP) said that of the 53.6 million tonnes produced worldwide in 2019, only 17.4 per cent was recorded as collected and appropriately recycled.
While the fate of the remaining e-waste is unknown, it is unlikely to have been managed and recycled in an environmentally-sound manner.
Hazards on the heap
While some e-waste ends up in landfills, significant amounts are often illegally shipped to low and middle-income countries where informal workers, including children and adolescents, pick through, dismantle, or use acid baths to extract valuable metals and materials from the discarded items.
WHO said that an estimated 12.9 million women who work in the informal waste sector are potentially exposing themselves and their unborn children to toxic residue.
Additionally, more than 18 million youngsters globally – and some as young as five – are said to be "actively engaged" in the wider industrial sector, of which e-waste processing is a small part.
'Devastating' impact
Informal methods of removing materials from e-waste have been linked to a range of health effects, especially in children, WHO said.
Recycling e-waste particularly impacts those in vital stages of physical and neurological development, with children, adolescents and pregnant women most vulnerable.
Children are more susceptible to the toxic chemicals because they absorb pollutants relative to their size and, with not-fully-developed organs, are less able than adults to eradicate harmful substances.
"Improper e-waste management is…a rising issue that many countries do not recognize yet as a health problem", said WHO lead author, Marie-Noel Brune Drisse, warning that if action is not taken now, "its impacts will have a devastating health effect on children and lay a heavy burden on the health sector in the years to come". 
Call to action
The Children and Digital Dumpsites report delves into the multiple dimensions of the problem, to practical action that the health sector and others concerned, can take to confront the insidious health risk.
It calls for binding action by exporters, importers and governments to ensure environmentally sound disposal of e-waste and the health and safety of workers and communities.
The health sector is also being asked to reduce adverse effects from e-waste by building up capacity to diagnose, monitor and prevent toxic exposure, and to advocate for better data and health research on risks faced by informal e-waste workers.
"Children and adolescents have the right to grow and learn in a healthy environment, and exposure to electrical and electronic waste and its many toxic components unquestionably impacts that right", said Maria Neira, WHO Director of the Department of Environment, Climate Change and Health.
"The health sector can play a role by providing leadership and advocacy, conducting research, influencing policy-makers, engaging communities, and reaching out to other sectors to demand that health concerns be made central to e-waste policies."
Landmark G7 agreement pledges 870 million COVID-19 vaccine doses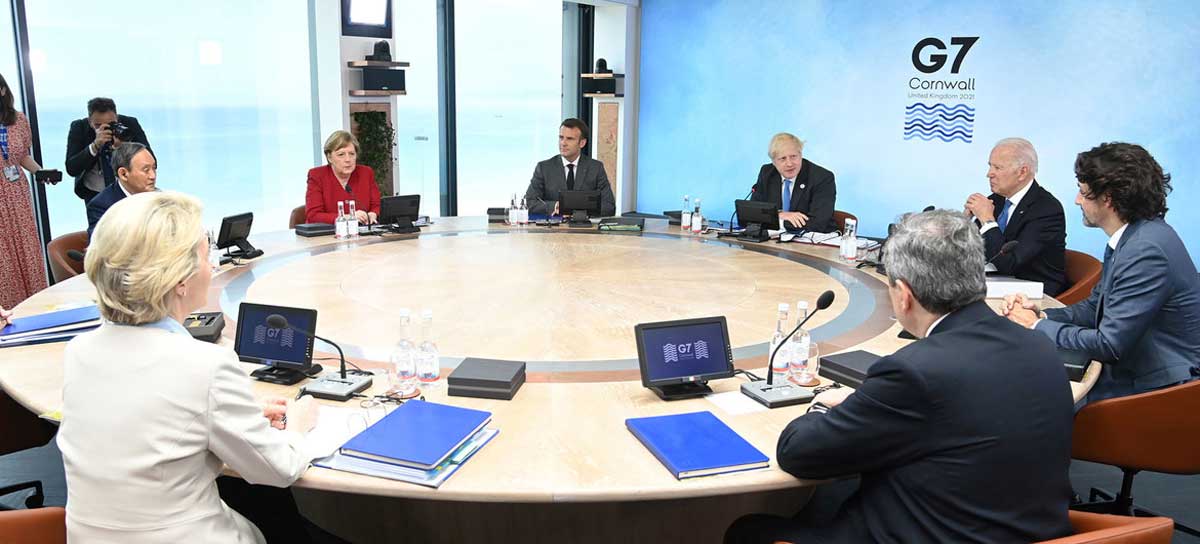 A senior UN official welcomed on Sunday, the Group of Seven (G7) leading industrialized nations' commitment to immediately share at least 870 million doses of COVID-19 vaccines, supporting global access and helping to end the acute phase of the pandemic.
"Equitable access to COVID-19 vaccines represents the clearest pathway out of this pandemic for all of us — children included, and commitments announced by G7 members…are an important step in this direction", the Executive Director of the UN Children's Fund (UNICEF), Henrietta Fore, said in a statement.
Building on the momentum of the G20 Global Health Summit and the Gavi COVAX AMC Summit, in a landmark agreement at the G7 Summit – underway in Cornwall, United Kingdom – the global leaders made the pledge, with the aim of delivering at least half by the end of 2021
Secretary-General António Guterres had previously said that despite "unequal and very unfair" access to inoculations, "it is in the interest of everybody that everybody gets vaccinated sooner rather than later".
The G-7 leaders also reaffirmed their support for the UN-led equitable vaccine distribution initiative COVAX, calling it "the primary route for providing vaccines to the poorest countries".
Prompt action, please
The COVAX alliance, meanwhile, welcomed the G7's commitment, including their continued support for exporting in significant proportions and for promoting voluntary licensing and not-for-profit global production.
The partners look forward to "seeing doses flowing to countries" as soon as possible.
COVAX will work with the G7 and other countries that have stepped up to share doses as rapidly and equitably as possible to help address short-term supply constraints currently impacting the global response to COVID-19 and minimize the prospect of future deadly variants.
"We have reached a grim milestone in this pandemic: There are already more dead from COVID-19 in 2021 than in all of last year", lamented Ms. Fore. "Without urgent action, this devastation will continue".
Aligning interests
Noting the need for a "ramp up", in both the amount and pace of supply, the top UNICEF official attested that when it comes to ending the COVID-19 pandemic, "our best interests and our best natures align. This crisis will not be over until it is over for everyone."
The Director General of the World Health Organization (WHO), Tedros Adhanom Ghebreyesus, underscored that many countries are facing a surge in cases, without vaccines.
"We are in the race of our lives, but it's not a fair race, and most countries have barely left the starting line", he said.
While grateful for the generous announcements of vaccine donations, he stressed, that "we need more, and we need them faster".
Time of the essence
As many high-income countries begin to contemplate post-vaccination life, the future in low-income countries appears quite bleak.
"We are particularly worried about the surges in South America, Asia and Africa", said the UNICEF chief.
Moreover, as the pandemic rages, the virus mutates and produces new variants that could potentially threaten the vaccinated and unvaccinated alike.
"Donating doses now is smart policy that speaks to our collective best interests", she continued, adding that in addition to vaccine pledges, "distribution and readiness need clear timelines" as to when they will be available, particularly in countries with poor health infrastructure.
"The COVID-19 pandemic has upended the lives of children, affecting every aspect of their lives: their health, education, protection and future prosperity. Now, more than ever, what we do today will have significant and lasting impact on our collective tomorrows. There is no time to waste", she concluded.
Explanations
The G7 is made up of Canada, France, Germany, Japan, Italy, UK and United States.
COVAX was set up by WHO, GAVI the vaccine alliance and the Coalition for Epidemic Preparedness Innovations (CEPI). It is part of the Access to COVID-19 Tools (ACT) Accelerator to equitably provide COVID-19 diagnostics, treatments and vaccines to all people globally, regardless of their wealth.
Vaccine inequity triggers 'huge disconnect' between countries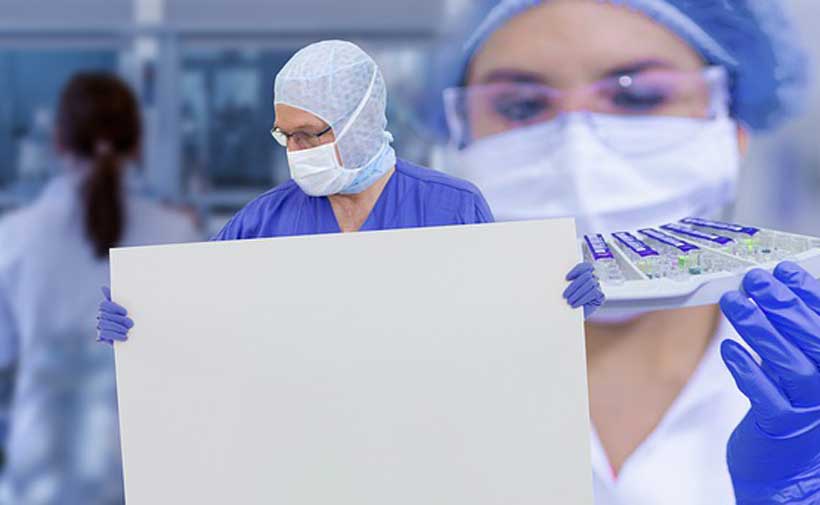 Although COVID-19 cases and deaths continue to decline globally for a second consecutive week, the UN health agency chief said on Monday that "a huge disconnect" is mounting between some highly vaccinated countries, which see the pandemic as largely resolved, while huge waves of infection continue to grip others where shots are scarce.
"The pandemic is a long way from over, and it will not be over anywhere until it's over everywhere", Tedros Adhanom Ghebreyesus, Director-General of the World Health Organization (WHO) told journalists once more, at the regular press briefing in Geneva.
Still under threat
Tedros pointed to "dramatic increases" in cases, hospitalizations and deaths, in places where the coronavirus had previously been contained and added that new variants, fragile health systems, relaxed public health measures – and shortages of oxygen, dexamethasone and vaccines – were compounding the problem.
"But there are solutions", he said, urging people to adhere to physical distancing, continue to wear masks and avoid large gatherings. "Even where cases have dropped, genetic sequencing is critical so that variants can be tracked and measures are not eased prematurely".
Urgent financial support needed
Although WHO has been responding to the surge in India and other flashpoints, immediate additional funding is required to sustain support in all countries experiencing new waves of cases.
The 2021 response plan is already underfunded, and the vast majority of it is "ring fenced" by donors for specific countries or activities, which is constraining WHO's ability to provide "an adaptable and scalable response in emerging hotspots", Tedros said.
Urgent and flexible funding would allow the UN health agency to scale up support for countries and the ACT Accelerator. 
Set ambitious goals 'collectively'
Meanwhile, the UN Children's Fund (UNICEF) outlined a 190 million dose shortfall in the UN-backed COVAX vaccine initiative for equitable COVID inoculations.
While COVAX has delivered 65 million doses to 124 countries and economies to date, the WHO chief called on manufacturers to publicly commit to sharing their vaccines with COVAX by lifting contractual barriers "within days not months".
He also pressed manufacturers to give the right of first refusal to COVAX on any additional doses and encouraged them to make deals with companies willing to use their facilities to produce COVID-19 vaccines.
"We need to collectively set ambitious goals to at least vaccinate the world's adult population as quickly as possible", Tedros underscored.
Road safety priorities
Although pandemic lockdowns and telecommuting has led to fewer car journeys and road crashes, the WHO chief pointed to a converse problem caused by drivers' speeding. This has meant the number of deaths had not decreased proportionately. 
Kicking off UN Road Safety Week, Tedros asked for national and local policy commitments "to deliver 30 kilometre per hour speed limits in urban areas and generate local support for low speed measures overall".
Addressing the risk of road traffic deaths is also fundamental to achieve the Sustainable Development Goals (SDGs), specifically those affecting health security, sustainable cities and reducing inequalities among and within countries.
And policies that tackle the of impact road traffic, and create environments for safe, sustainable and inclusive transport options, also unlock action for protecting the climate and gender equality. 
A paradigm shift in how streets are designed can make streets safe, accessible and equitable for all road users – delivering multiple benefits while accelerating action across interlinking SDGs, according to WHO.