Escaping the 'Era of Pandemics': Experts warn worse crises to come options offered to reduce risk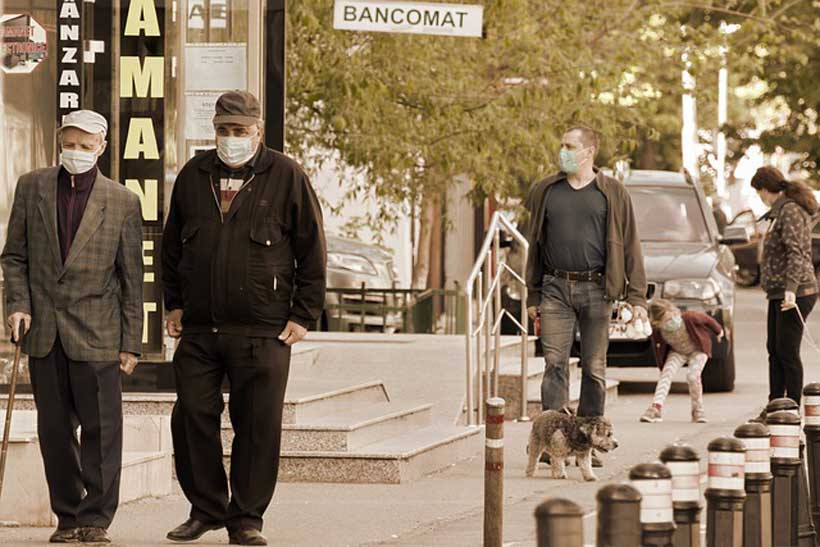 Future pandemics will emerge more often, spread more rapidly, do more damage to the world economy and kill more people than COVID-19 unless there is a transformative change in the global approach to dealing with infectious diseases, warns a major new report on biodiversity and pandemics by 22 leading experts from around the world.
Convened by the Intergovernmental Science-Policy Platform on Biodiversity and Ecosystem Services (IPBES) for an urgent virtual workshop about the links between degradation of nature and increasing pandemic risks, the experts agree that escaping the era of pandemics is possible, but that this will require a seismic shift in approach from reaction to prevention.
COVID-19 is at least the sixth global health pandemic since the Great Influenza Pandemic of 1918, and although it has its origins in microbes carried by animals, like all pandemics its emergence has been entirely driven by human activities, says the report released on Thursday. It is estimated that another 1.7 million currently 'undiscovered' viruses exist in mammals and birds – of which up to 850,000 could have the ability to infect people.
"There is no great mystery about the cause of the COVID-19 pandemic – or of any modern pandemic", said Dr. Peter Daszak, President of EcoHealth Alliance and Chair of the IPBES workshop. "The same human activities that drive climate change and biodiversity loss also drive pandemic risk through their impacts on our environment. Changes in the way we use land; the expansion and intensification of agriculture; and unsustainable trade, production and consumption disrupt nature and increase contact between wildlife, livestock, pathogens and people. This is the path to pandemics."
Pandemic risk can be significantly lowered by reducing the human activities that drive the loss of biodiversity, by greater conservation of protected areas, and through measures that reduce unsustainable exploitation of high biodiversity regions. This will reduce wildlife-livestock-human contact and help prevent the spillover of new diseases, says the report.
"The overwhelming scientific evidence points to a very positive conclusion," said Dr. Daszak. "We have the increasing ability to prevent pandemics – but the way we are tackling them right now largely ignores that ability. Our approach has effectively stagnated – we still rely on attempts to contain and control diseases after they emerge, through vaccines and therapeutics. We can escape the era of pandemics, but this requires a much greater focus on prevention in addition to reaction."
"The fact that human activity has been able to so fundamentally change our natural environment need not always be a negative outcome. It also provides convincing proof of our power to drive the change needed to reduce the risk of future pandemics – while simultaneously benefiting conservation and reducing climate change."
The report says that relying on responses to diseases after their emergence, such as public health measures and technological solutions, in particular the rapid design and distribution of new vaccines and therapeutics, is a "slow and uncertain path", underscoring both the widespread human suffering and the tens of billions of dollars in annual economic damage to the global economy of reacting to pandemics.
Pointing to the likely cost of COVID-19 of $8-16 trillion globally by July 2020, it is further estimated that costs in the United States alone may reach as high as $16 trillion by the 4th quarter of 2021. The experts estimate the cost of reducing risks to prevent pandemics to be 100 times less than the cost of responding to such pandemics, "providing strong economic incentives for transformative change."
The report also offers a number of policy options that would help to reduce and address pandemic risk. Among these are:
Launching a high-level intergovernmental council on pandemic prevention to provide decision-makers with the best science and evidence on emerging diseases; predict high-risk areas; evaluate the economic impact of potential pandemics and to highlight research gaps. Such a council could also coordinate the design of a global monitoring framework.
Countries setting mutually-agreed goals or targets within the framework of an international accord or agreement – with clear benefits for people, animals and the environment.
Institutionalizing the 'One Health' approach in national governments to build pandemic preparedness, enhance pandemic prevention programs, and to investigate and control outbreaks across sectors.
Developing and incorporating pandemic and emerging disease risk health impact assessments in major development and land-use projects, while reforming financial aid for land-use so that benefits and risks to biodiversity and health are recognized and explicitly targeted.
Ensuring that the economic cost of pandemics is factored into consumption, production, and government policies and budgets.
Enabling changes to reduce the types of consumption, globalized agricultural expansion and trade that have led to pandemics – this could include taxes or levies on meat consumption, livestock production and other forms of high pandemic-risk activities.
Reducing zoonotic disease risks in the international wildlife trade through a new intergovernmental 'health and trade' partnership; reducing or removing high disease-risk species in the wildlife trade; enhancing law enforcement in all aspects of the illegal wildlife trade and improving community education in disease hotspots about the health risks of wildlife trade.
Valuing Indigenous Peoples and local communities' engagement and knowledge in pandemic prevention programs, achieving greater food security, and reducing consumption of wildlife.
Closing critical knowledge gaps such as those about key risk behaviors, the relative importance of illegal, unregulated, and the legal and regulated wildlife trade in disease risk, and improving understanding of the relationship between ecosystem degradation and restoration, landscape structure and the risk of disease emergence.
Speaking about the workshop report, Dr. Anne Larigauderie, Executive Secretary of IPBES said: "The COVID-19 pandemic has highlighted the importance of science and expertise to inform policy and decision-making. Although it is not one of the typical IPBES intergovernmental assessments reports, this is an extraordinary peer reviewed expert publication, representing the perspectives of some of the world's leading scientists, with the most up-to-date evidence and produced under significant time constraints."
"We congratulate Dr. Daszak and the other authors of this workshop report and thank them for this vital contribution to our understanding of the emergence of pandemics and options for controlling and preventing future outbreaks. This will inform a number of IPBES assessments already underway, in addition to offering decision-makers new insights into pandemic risk reduction and options for prevention" she added.
COVID-19: WHO expresses hope worst of Omicron wave is over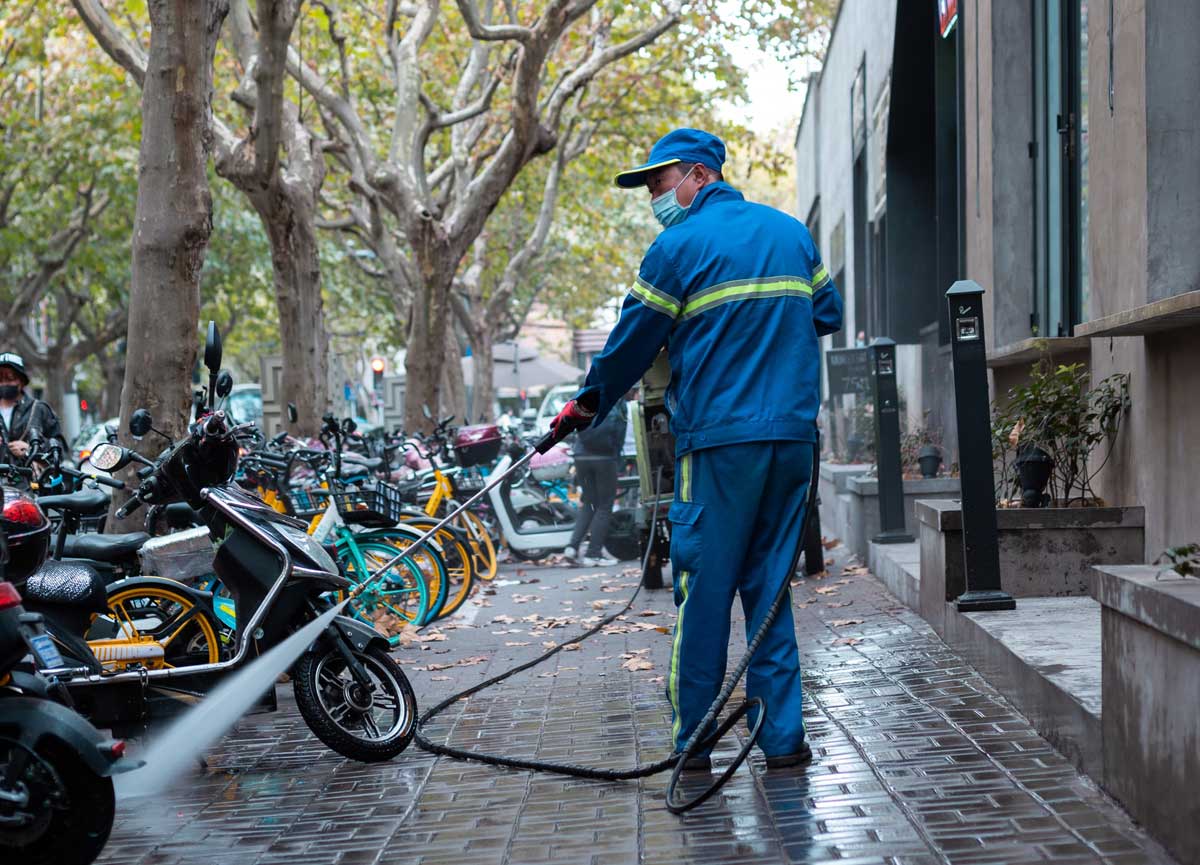 Omicron continues to sweep the world, but cases seem to have peaked in some countries, which gives the head of the World Health Organization (WHO) hope that the worst of this latest wave of COVID-19 is over.
Briefing journalists in Geneva, Tedros Ghebreyesus said that more than 18 million cases were reported last week, and the pandemic itself is far from over, so no country is out of the woods yet.
The number of deaths remains stable, but the agency is concerned about the impact the variant is having on already exhausted health workers and overburdened health systems.
"I remain particularly concerned about many countries that have low vaccination rates, as people are many times more at risk of severe illness and death if they're unvaccinated", Tedros said.
Omicron may be less severe, but for the WHO chief "the narrative that it is mild disease is misleading, hurts the overall response and costs more lives."
Tedros noted that the virus is circulating "far too intensely with many still vulnerable" and argued that, for many countries, the next few weeks remain critical.
COVAX
Over the weekend, the UN-backed COVAX facility delivered its one-billionth dose of vaccine.
Tedros said he was proud of the milestone, but believes it's essential to keep forging ahead with distributing shots fairly, across the world.
"Vaccines may be less effective at preventing infection and transmission of Omicron than they were for previous variants, but they still are exceptionally good at preventing serious disease and death", he explained. 
For him, immunization continues to be "key to protecting hospitals from becoming overwhelmed."
Tracking the virus
The WHO chief also highlighted the importance of tracking new variants, like Omicron, in real time.
Tedros believes that the pandemic is "nowhere near over" and, with the incredible growth of Omicron, new variants are likely to emerge.
So far, more than 7 million whole genome sequences from 180 countries have been submitted to GISAID, a global mechanism that provides open access to genomic data and was initially set up to track flu.
Using all that data, new formulations of vaccines are being developed and assessed for how they perform against different strains.
Despite those efforts, Tedros is concerned that the world will enter "a second and even more destructive phase of vaccine inequity", if it doesn't change course.
New treatments
Last Friday, WHO recommended two new COVID-19 treatmentsto fight severe illness and death: a rheumatoid arthritis drug called baricitinib and a monoclonal antibody called sotrovimab.
For Tedros, the challenge, once again, is that high prices and limited supply means access is limited.
WHO is currently working with its partners in ACT-Accelerator to negotiate lower prices with manufacturers and ensure supply will be available for low- and middle-income countries.
Meeting
Next week, the WHO Executive Board, which is made up of 34 Member States, will meet to discuss the world's health challenges.
The pandemic will remain at the forefront, but Member States will also be discussing the devastating impact of the pandemic on other health issues, and how the backsliding can be stopped.
According to the WHO chief, the agency willbe working to accelerate progress on negotiations around a global pandemic accord.
Cervical Cancer Awareness
On a final note, Tedros noted that January is Cervical Cancer Awareness month.
In 2020, an estimated 604,000 women were diagnosed with cervical cancer worldwide and about 342, 000 women died from the disease.
The main cause of the disease is infection with high-risk types of human papillomavirus (HPV), an extremely common family of viruses that are transmitted through sexual contact.
There are, however, vaccines that protect against high-risk HPV types, which means it should be one of the most preventable and treatable forms of cancer.
On Monday, Serbia announced that this year,it will introduce a vaccination programme against HPV, joining the 116 nationswho already do it.
UN-backed COVAX mechanism delivers its 1 billionth COVID-19 vaccine dose
With a 1.1 million jab delivery in Rwanda this weekend, the World Health Organization's multilateral initiative to provide equal access to vaccines for all reached the one billion milestone.
Along with the Coalition for Epidemic Preparedness Innovations (CEPI), the Vaccine Alliance GAVI, and partners, WHO has led the largest vaccine procurement and supply operation in history with deliveries to 144 countries to date.
According to a press release published on Sunday, as of 13 January 2022, out of 194 countries members of WHO, 36 have vaccinated less than 10% of their population, and 88 less than 40%.
"COVAX's ambition was compromised by hoarding/stockpiling in rich countries, catastrophic outbreaks leading to borders and supply being locked. And a lack of sharing of licenses, technology, and know-how by pharmaceutical companies meant manufacturing capacity went unused", the agency explained.
On 24 February 2021, Ghana became the first country in the world to receive vaccines through COVAX when 600,000 doses of the Oxford–AstraZeneca vaccine were delivered to Accra.
The work that remains
COVAX is currently working with governments, manufacturers and partners to ensure that when countries receive vaccines, they can get them to people quickly.
"The work that has gone into this (1 billion) milestone is only a reminder of the work that remains", the UN's health agency underscored.
They added that with updated vaccines in the pipeline, citizens should demand that governments and pharmaceutical companies share health tools globally and "bring an end to the death and destruction cycles of this pandemic, limit new variants and drive a global economic recovery".
COVAX is one of three pillars of the Access to COVID-19 Tools (ACT) Accelerator, which was launched by WHO in April 2020 in response to the pandemic.
The ACT Accelerator is a ground-breaking global collaboration to accelerate the development, production, and equitable access to COVID-19 tests, treatments, and vaccines.
WHO recommends two new drugs to treat patients with COVID-19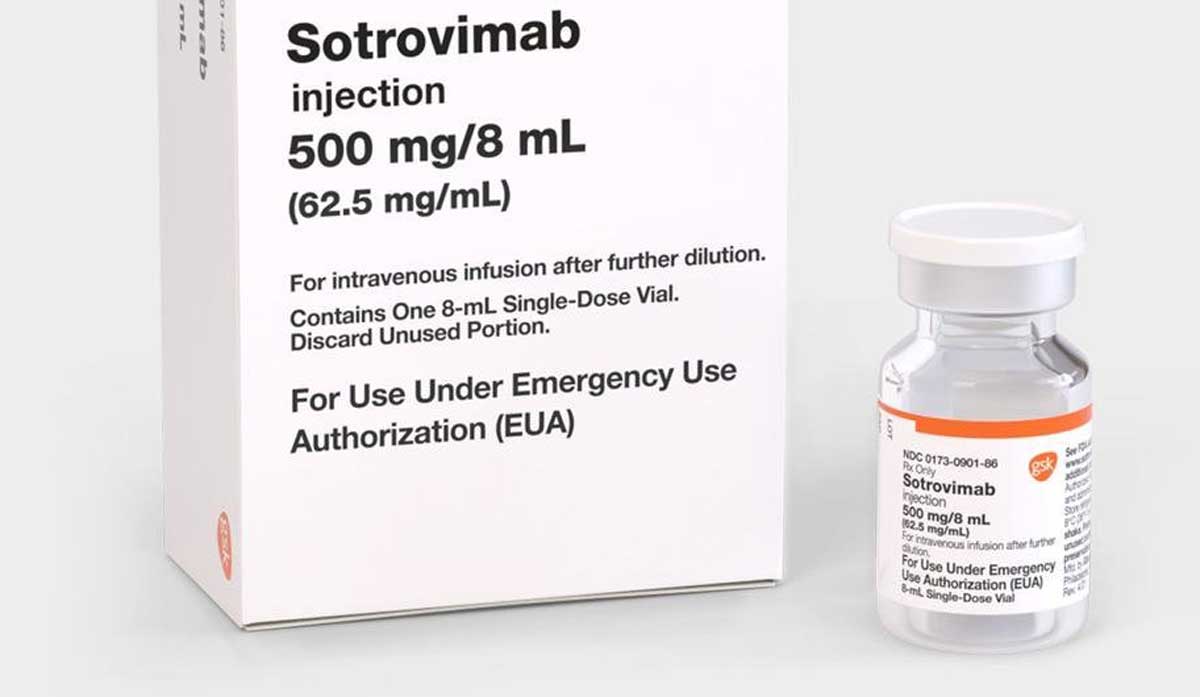 The World Health Organization (WHO) on Thursday reccommended two new drugs to treat patients with COVID-19, one for patients with critical disease, and another deemed effective for non-severe cases.
The first drug, baricitinib, is a Janus kinase (JAK) inhibitor- a class of drugs used to treat autoimmune conditions, blood and bone marrow cancers, and rheumatoid arthritis.
According to the WHO Guideline Development Group, it is "strongly recommended" for patients with severe or critical disease in combination with corticosteroids.
The group of international experts based their recommendation on "moderate certainty evidence" that it improves survival and reduces the need for ventilation.
There was no observed increase in adverse effects.
The experts note that it has a similar effectas other arthritis drugs called interleukin-6 (IL-6) inhibitors. Because of that, when both drugs are available, they suggest choosing the best option based on cost, availability, and clinician experience.
It is not recommended to use both drugs at the same time.
The experts also advise against the use of two other JAK inhibitors (ruxolitinib and tofacitinib) for patients with severe or critical cases of COVID-19 infection.
According to them, trials undergone using these drugs failed to show any benefits arising using either drug,and suggested a possible increase in serious side effects with tofacitinib.
Non-severe cases
In the same update, WHO makes a conditional recommendation for the use of a monoclonal antibody known as sotrovimab in patients with non-severe cases.
According to them, the drug should only be administered to patients at the highest risk of hospitalisation. In those at lower risk, it onlyshowed "trivial benefits".
A similar recommendation has been madepreviously, for another monoclonal antibody drug, casirivimab-imdevimab, and the experts say there is insufficient data to recommend one over the other.
For both, the effectiveness against new variants, like Omicron, is still uncertain. 
The group will update their guidelines for monoclonal antibodies when more data becomes available.
Recommendations
These recommendations are based on new evidence from seven trials involving over 4,000 patients with non-severe, severe, and critical infections.
Developed by WHO with the methodological support of MAGIC Evidence Ecosystem Foundation, the guidelinesprovide trustworthy guidance and help doctors make better decisions with their patients.
According to the agency, the guidelines are useful in fast moving research areas, because they allow researchers to update evidence summaries as new information becomes available.
The latest guidance also updates recommendations for the use of interleukin-6 receptor blockers and systemic corticosteroids for patients with severe or critical COVID-19; conditional recommendations for the use of casirivimab-imdevimab (another monoclonal antibody treatment) in selected patients; and against the use of convalescent plasma, ivermectin and hydroxychloroquine, regardless of disease severity.