The Chinese train that came and went
At a nationally-televised press conference in Panama City in March 2019, a China-funded team of Chinese and Panamanian engineers took the stage. They unveiled the results of their feasibility study of the proposed Panama-Chiriquí Railway. They announced the megaproject would cost $4.1 billion and take six years to build. It would cut travel time from the capital to the Costa Rican border from eight hours to three. On this sunny day, Panama's President Juan Carlos Varela was on hand to cut the blue ribbon, beaming alongside Wei Qiang, China's Spanish-fluent ambassador. Varela said new urban areas would be created along the route, helping to develop Panama's neglected interior. He added that the train would increase the export-competitiveness of Panama's rural producers—noting it is currently cheaper to send cargo to Panama's ports from Shanghai than from its own coffee-growing Chiriquí Highlands. Panama would modernize its slow, fragmented land transport, and China Railway Design Corporation would get a big fat contract. Everyone agreed it was a win-win.

"Win-win projects" are indeed the stated goal of China's Belt and Road Initiative (BRI), also known as the New Silk Road. Introduced by President Xi Jinping in 2013, the BRI is China's global economic strategy for the twenty-first century: to finance and build new infrastructure in partner countries around the world, linking them to China and Chinese-operated logistics hubs, putting China and its influence at the center of global commerce.

The Panama-Chiriquí Railway was to be China's first BRI project in the Americas. Panama became the first country in the region to join to the BRI in November 2017. That was the year of what a local newspaper called a "honeymoon dance" between President Varela and Xi, when Varela cut Panama's diplomatic relations with Taiwan and opened them with China. That same year, a Chinese firm won a $165 million contract to build the Amador Cruise Terminal at the Pacific end of the Panama Canal. At the Atlantic end, another Chinese firm began construction of a $900 million liquid natural gas (LNG) power plant and the $1.1 billion Panama Colón Container Port, to be the largest port in Panama. With hard hats and shovels, President Varela and Wei Qiang stood together at the ceremony to lay the port's first stone—Varela noting it was the biggest investment China had ever made in Panama. The deal also meant Chinese firms would soon control three of the six container ports on the Panama Canal, as Hong Kong-based Hutchinson Ports already manages the ports of Balboa and Cristóbal. China was on a roll in Panama.
As Chinese firms poured billions into real estate and infrastructure projects at both ends of the Panama Canal, many locals worried that Panama's sovereignty was being threatened—a sovereignty only recently achieved, when the US handed over the Canal Zone to Panama in 1997. In a 2018 editorial in La Estrella, Universidad Interamericana de Panama professor Euclid Tapia warned of the debt-trap diplomacy for which China has become infamous in many other BRI countries. Tapia cited Sri Lanka, "where to pay its debts to Chinese creditors the country was forced to lease its most important port for 99 years." He said similarly, and with little public attention, China was now seeking to construct a new fourth set of locks on the Panama Canal at an "unspeakable" cost of $15 to $20 billion—which "will gladly be financed by China," precisely because Panama would likely be unable to pay it back. "Knowing the degree of corruption of our governments," wrote Tapia, "it is highly probable that the fate of the Panama Canal will follow that of the Suez Canal, which due to Egyptian debt, England took from France. China could take over our canal and swallow us by osmosis."
Perhaps slow to respond, Secretary of State Mike Pompeo flew to Panama City in October 2018 to discuss US concerns with President Varela. Pompeo warned the president of the "predatory economic activity" of China's state-owned enterprise (SOEs). "In parts of the world," he told local news, "China has invested in ways that have left countries worse off, and that should never be the case. Any time there is investment that comes from outside of a country, it certainly should be a good investment for the investor, but it has to be something that's good for the country that hosts that investment as well." Through the media, Pompeo issued a warning to all of Latin America: "When China comes calling, it's not always to the good of your citizens."
Pompeo also broached another thorny topic: the four-hectares at the Pacific entrance of the Panama Canal that Varela had offered China to build its new embassy. The idea of a giant Chinese flag waving before incoming ships at the mouth of the canal the US built did not appeal to the Trump administration. The month after Pompeo's visit, Panama announced that plans for the Chinese embassy by the canal entrance had been cancelled.
Despite Pompeo's warnings, Varela and Xi danced on. In December 2018, two months after Pompeo flew out, Xi flew in, becoming the first Chinese president to visit Panama. During the 24-hour visit, the countries signed 19 cooperation agreements on trade and infrastructure. In a televised address, Varela recalled that Xi had once told him that China's economy is an ocean, adding: "I want to complement those words by saying Panama connects two oceans, and [Xi's] visit consolidates our country as China's commercial arm and gateway to Latin America." A day after Xi left the country, Varela announced that Chinese firms had won a $1.4 billion contract to build a fourth bridge over the Panama Canal.
China-Panama relations were growing closer than ever. By spring 2019, the Panama-Chiriquí Railway project was rolling ahead full steam. But it hit a snag: Varela was reaching the end of his term limit. Panama elected a new president from an opposing party, Laurentino Cortizo, who took office in July 2019. By now having awoken to the threat of Chinese influence in Panama, the US wasted no time in putting pressure on Cortizo to rethink his country's relationship with China. By September, Cortizo had scrapped the Panama-Chiriquí Railway project. In October, his administration announced an audit of Panama's twenty-five-year contract with Hutchinson Ports, which ends in 2022. The Hong Kong firm has for decades been accused of not revealing its financial records and not paying the Panamanian government its 10% share of dividends from port operations.
Not losing a step, four months after leaving office, now ex-President Varela was again dining with Xi—this time in Shanghai at the China International Import Expo. But in December 2019, a bombshell dropped: Varelaleaks.com posted a phone chat between Panamanian officials indicating that Varela had received a $143 million bribe from China in June 2017—the moment he had switched Panama's diplomatic relations from Taiwan to China. There were calls for an investigation, which remains stuck in Panama's bureaucracy.

Belt and Road hazards
The recent tug-of-war between US and Chinese interests in Panama foreshadows many more to come throughout the Americas in the twenty-first century. In the past decade, three of seven countries in the world to switch allegiances from Taiwan to China have been in the Americas, as El Salvador and the Dominican Republic followed Panama's lead in 2018. (Taiwan claims China offered the Dominican Republic $3.1 billion in loans and investments to change allegiances.) Since Panama signed on to the BRI, eighteen of thirty-three countries in Latin America have done the same.

China markets the BRI as a more expedient alternative to traditional development projects funded by NGOs such as the World Bank and the International Monetary Fund (IMF). In some ways, this is true. NGOs often make project funding contingent on countries' agreement to structural adjustment programs as well as the creation of jobs programs which allow local workers to actually do the work. China asks for none of this. Instead, it presents itself as a friendly banker-contractor making an offer at a low price—the "China Price"—to do the job, do it fast, and loan the money—no strings attached.

But China's BRI deals do come with strings attached—albeit different sorts of strings from those of NGOs. Among them, China's debt-trap diplomacy and its penchant for targeting corrupt regimes and bribing officials have already been well-documented. But there are many other hazards along the New Silk Road which countries in the Americas should recognize.

Creating new geographies of corruption
China ranked second only to Russia on the Bribery Players Index published by Transparency International in 2011. Does China's culture of bribery and corruption travel along to its overseas construction projects? It does, according to a 57-page 2016 Journal of Public Economics  paper entitled Chinese Aid and Local Corruption by Ann-Sofie Isaksson and Andreas Kotsadam. The study found that areas of Africa located within 50 km of a Chinese project showed significantly increased corruption. The results were based on matching data from 98,449 respondents to four Afrobarometer survey waves across 29 African countries with a new georeferenced dataset on the subnational allocation of Chinese development finance projects between 2000-2012. Notably, the study found that the new culture of corruption stays around long after Chinese constructions projects end—and that aid projects from other sources actually have the opposite effect:

"The results consistently indicate that Chinese aid projects fuel local corruption. Moreover, the effect seemingly lingers after the project implementation period, and does not appear to be driven simply by an increase in economic activity, but rather seems to imply that the Chinese presence impacts local norms. Moreover, China stands out from the World Bank and other bilateral donors in this respect. In particular, whereas the results indicate that Chinese aid projects fuel local corruption but have no observable impact on local economic activity, they suggest that World Bank aid projects stimulate local economic activity without fueling local corruption. Indeed, if anything, they suggest the opposite; there is some indication that World Bank health projects help reduce corruption. In line with this, suggestive evidence indicates that World Bank aid projects are successful in raising awareness of corruption. This is interesting considering that the World Bank has been at the forefront of the 'anti-corruption movement' among major international organizations, with explicit anti-corruption policies as part of their agenda. Comparing with other bilateral donors, who just as China might not have an equally explicit anti-corruption agenda as the World Bank, Chinese aid projects still stand out in terms of their estimated effects on local corruption. Indeed, in Uganda, Japanese and American aid projects, if anything, appear to bring reduced local corruption. Hence, the comparison of the local corruption effects of Chinese and other aid does not speak in China's favor."

What is especially concerning about these findings is that reducing corruption and bribery and establishing the rule of law are among the most difficult targets to attain within the UN Sustainable Development Goals. They are difficult to monitor and cannot be budgeted for in a development package like funds for a bridge or a port, which can be traced to their end use. As legal scholar Katherine Erbeznik puts it:

"Money can't buy you law… Rule of law reform efforts have stalled. One reason is that reform has focused solely on formal rule of law institutions, rather than on the informal political or cultural norms that are needed to support such institutions. Little is known, however, about how to foster such political and cultural norms where they are lacking." In Africa, which—like Latin America—is already struggling to make progress in changing cultural norms surrounding corruption, the Chinese presence on the ground is turning the dial backwards, further exacerbating the problem—an effect opposite that of any other development source.

Natural resource theft: the "Chinese Takeaway"
China is also the world leader in natural resource theft, and the BRI is only exacerbating this trend. For example, for over a decade, Chinese illegal logging has been rampant in Africa—dubbed by locals the "Chinese takeaway." China has stringent regulations on domestic logging, so it looks abroad to feed the growing demand for luxury furniture among China's middle class—and US demand for furniture made in China. Chinese agents pay Africans by the thousands to cut down trees for them—including in protected areas—and bribe local officials to get transport permits and sustainability certifications to allow the logs to be exported. China is now building an Industrial Wood Processing Park in Mozambique, where logs will be turned into chips, facilitating "log laundering." Chinese illegal logging is already rampant in the Americas, including timber from the Brazilian Amazon and rosewood from Mexico and Guatemala. Increased Chinese presence and control of transport linkages in the Americas will only intensify bribery and the speed at which the region's forests are pillaged.

The same is true in the seas. China sates its immense appetite for seafood in part by being the world's largest perpetrator of distant-water illegal fishing, and the Americas have been a prime target. The US (especially Alaska), Canada, Mexico, Colombia, Peru, Chile, Ecuador, and Argentina regularly intercept and detain Chinese fishing pirates in their coastal waters. The Argentines have shot at and sunk Chinese vessels in the last several years. Chinese mafias collude with Latin American fishing cartels in multimillion-dollar smuggling networks supplying traditional Chinese medicine. For example, Ecuador apprehended Chinese ships poaching endangered hammerhead sharks for shark fin soup in Galapagos National Park. Mexico's Sinaloa Cartel colludes with Chinese pirates in smuggling bladders of the totoaba fish caught in the Gulf of California, which can sell for over $20,000 per kilogram on the black market in China. BRI port and rail projects in the Americas, manned by Chinese personnel, promise to facilitate more Chinese maritime piracy.

Spying by any other name
US cybersecurity firm FireEye, among others, reports that China has used BRI projects for cyber espionage many times and in numerous countries. In particular, FireEye notes that state-sponsored Chinese hackers have used infrastructure built as part of BRI projects to spy on a) foreign leaders who make BRI-related decisions, b) regional opponents of BRI projects, and c) government entities managing elections in BRI countries.
Take for example the new $200 million African Union headquarters in Addis Ababa, Ethiopia. China built it for free as a "gift" in 2012. In 2017, French newspaper Le Monde and other sources reported that China had hacked all the confidential data from the African Union's IT network, recorded conversations throughout the building with microphones it had planted in the walls and furniture, and uploaded all this information to Shanghai every night from 2012-2017.
Chinese telecom giant Huawei provided the digital surveillance equipment in the African Union building. A 2019 Wall Street Journal investigation reported that Huawei technicians also helped African leaders in Uganda and Zambia spy on their opponents. In February, the US government accused Huawei of being able to secretly retrieve "sensitive and personal information" from users of 4G networks the company has built and maintained—in the US and around the world—via technological "back doors" designed to be used only by law enforcement. Yet the firm is already responsible for building up to 70% of the telecommunications infrastructure in Africa. Now it is building the first 5G network in Southeast Asia in Cambodia. Huawei is the leading contender to create new 5G networks throughout Latin America, including Panama. It is now seeking to build a system of security cameras in Colon Free Zone, Panama's largest free trade zone, home to over 3000 companies from around the world. Thus the Huawei security system is a potential vehicle for Chinese spying on thousands of commercial operations in Panama.

In short, every element of telecommunications infrastructure built under the BRI—the Digital Silk Road—should be viewed as a potential instrument for cyber espionage.

A future as one of China's somewhere elses
China today is in the early stages of attempting to transition from being the world's factory to managing factories around the world. Chinese companies are moving to outsource manufacturing—to go from Made in China to Made by China, Somewhere Else. China is using BRI projects to create a global network of Chinese-controlled somewhere elses, where it can manufacture, transport, and sell. These include Chinese-built, Chinese-operated industrial zones overseas, where Chinese-managed factories set up shop, overseeing local workers. They also include Chinese-built, Chinese-run logistics hubs, including ocean ports and "dry ports" for rail cargo transshipment. And they include Chinese-built, Chinese-managed overseas marketplaces like malls, shopping centers, and tax-free zones, where China can sell.

The roots of China's offshore manufacturing push precede the BRI. Having hosted foreign-owned factories since 1978, in 1999 China began its "Going Out Policy," a push to engage in outward foreign direct investment. More recently, the explosion of China's middle class has driven the cost of labor up sharply, prodding Chinese firms to outsource manufacturing. Many BRI projects create new spaces to do just that. To illustrate, one need only look to the experience of Africa, where China is involved in infrastructure projects in some thirty-five countries.

Take Djibouti, where China built the $3.5 billion Djibouti International Free Trade Zone (DIFTZ) in 2018—the largest free trade zone in Africa. It was soon filled with Chinese-managed factories employing local workers at rock-bottom wages. China connected Djibouti to Ethiopia by building the 754-km Addis Ababa-Djibouti Railway, which will be operated by Chinese managers and drivers until at least 2023. Countries in the Americas should take notice that—while not sold as such—a key purpose of the BRI is to repeat this pattern: to create Chinese-controlled logistics networks accessing cheap labor markets to which Chinese companies can outsource factory jobs.

Or take Transsion, maker of the most popular smartphones in Africa, which sell under brand names such as Tecno and Itel. Transsion is a Chinese company, but it does not sell any phones in China and most Chinese people have never heard of it. It makes all of its African phones in factories in Ethiopia run by Chinese managers.

BRI projects have built extensive new transport networks in Africa to ship Transsion phones and thousands of other Chinese products now flooding the continent's markets. (China is also using these new transport links to remove Africa's natural resources at an astounding rate—legally and illegally—and discussed below.) In Kenya, China has already completed the Port of Mombasa—the largest port in East Africa—as well as the high-speed Mombasa-Nairobi Railway, the Thika Highway, and malls including Two Rivers Mall, the largest in Sub-Saharan Africa. In the works is the Mombasa-Nairobi superhighway. Laying down thousands of kilometers of road and railways, China hopes to use Kenya as its primary gateway for commerce with 120 million people in East Africa. The plan is to funnel Chinese products through Kenya and on to Uganda, Rwanda, Burundi, the Democratic Republic of the Congo, northern Tanzania, and South Sudan. Inside Kenya, products manufactured in Chinese-operated factories will be transported across Chinese-built highways and rail networks and sold in Chinese shops in Chinese-built malls.

China hopes to replicate this model the Americas. It wants to make Panama one of its Kenyas in Latin America, a gateway to commerce with Central and South America. The Panama-Chiriquí Railway would have opened the door for Chinese firms to outsource factories throughout Panama's interior and ship the products easily by rail to the ports it controls on the Panama Canal. To be sure, Panama sorely lacks manufacturing and high-tech industries—which is why it could be tempted into signing on to projects that would, in actuality, yield large numbers of extremely low-paid manufacturing jobs. Panama would be well on its way to becoming one of China's somewhere elses.

Part of China's New World
Besides products, China unloads people through the BRI. In recent decades, over one million Chinese, mostly men, have permanently moved to Africa, as documented by Howard French in his book China's Second Continent. Another million Chinese are currently working in Africa indefinitely, with more to come. Most came to work on Chinese construction projects and decided to stay. In Africa, Chinese workers often find blue skies, clean air, and freedom from the Communist Party for the first time. Many Chinese men have found African wives—an important factor, as China has a gender imbalance of 32 million more men than women due to the One Child Policy and families' preference for boys, which led to the abortion of millions of girls. Many Chinese job-hop from one African country to another, gaining skills and experience and taking advantage of the vast assortment of Chinese projects—and Africa's lax border controls. The highest-grossing Chinese movie of all time, 2017's Wolf Warrior 2, is about Chinese who made a new life in Africa.

Chinese emigration to BRI countries also helps reduce potential social unrest in China. BRI workers often come from the poorer, more neglected provinces in China's interior, where development lags far behind that of the coast. Opportunities for advancement there are much rarer. But in Africa, Chinese workers often find they can apply their skills far more, get promoted much faster, and make more money.

While Africa has been a new world for many Chinese, this sort of influx of millions of Chinese workers is the last thing the Americas region needs. It is already plagued by broken borders and illegal migration—from the two million escaping Venezuela's economic meltdown to the half million fleeing drug violence in the Northern Triangle of Central America to the nearly one million arrested along the US border each year. Migrants fleeing conflict zones, disasters, and repressive regimes around the world—such as Haiti, Cuba, and Syria—are currently spilling over Panama's dangerous jungle border with Colombia, the Darien Gap, in the hope of continuing northward to seek refugee status in the US. Yet many of these migrants end up staying in Panama, a small, poor country of four million people. The US and the UN Refugee Agency have been working with the Panamanian government to manage this migrant overload, but it has been anything but easy. For example, with some 2,000 migrants stuck in a camp in Peñitas, Panama on the Colombian border and running out of money for food and water, some threatened to burn down the shelter they were staying in. Add a few million Chinese BRI workers looking to stay indefinitely to the Americas' chaotic migration picture and stir, and it's a recipe for havoc.

On the receiving end of the Great Unloading
Through BRI projects, China unloads many of its own excesses—products, construction, and also people. Building malls, ports, and railways overseas involves immense quantities of steel, cement, glass, pipes, wires, tools, construction machines, and other products—all of which come from China, where they are massively overproduced by its state-owned enterprises (SOEs). At home, China unloads these products by (unnecessarily) tearing down and rebuilding buildings every 20 to 30 years, making construction the top industry in China—(artificially) driving up the GDP and helping to stave off unemployment (while destroying tens of thousands of demolition workers' lungs through the inhalation of silicon dust without adequate protection). BRI projects provide new opportunities for Chinese firms running out of infrastructure-building opportunities in China, while unloading China's excess construction materials all over the world.

However, the quality of Chinese construction does not always match its quantity. In China, construction is often rushed and/or uses cheap materials and/or unqualified workers, leading to many shoddy buildings—including outright disasters such as collapsed bridges and skyscrapers. These have earned the nickname doufuzha gongcheng, or "tofu-dreg projects"—worse than the leftover dregs from making tofu. These includes the flimsy schools that fell like a house of cards during the 2008 Sichuan earthquake, killing the students inside them. Time will tell if China has been exporting tofu-dreg construction along the New Silk Road.

Loading up and land grabs
As China unloads products and people out over the New Silk Road, it also uses it to load up on natural resources and farm products to meet the demand of its enormous population. For example, China has built new ports in a dozen countries in Africa, where it has been by far the largest extractor of the continent's natural resources—such as oil from Angola, timber from Gabon, iron from Guinea, and cobalt from the Democratic Republic of the Congo. In Victoria, the only Australian state thus far to sign on to the BRI, Chinese firms bought the Port of Melbourne—the country's busiest port—in 2016 for $9.7 billion. China also bought northern Australia's Port of Darwin in 2015. China now owns 2.3% of Australia's land, including cattle farms, dairies, and wineries, and it uses its new ports to connect to its rapidly-expanding "land grab" farms.

Chinese investors have been buying up millions of acres of farmland around the world at an alarming rate. Chinese entities own roughly 200,000 acres of farmland in the US, and Chinese investment in US farming has multiplied tenfold in less than a decade. Along with South Korea and Saudi Arabia, China is one of the top "land grabbers" in Latin America today. It owns vast swathes of the South American soy giants Brazil and Argentina. Currently, China has a controversial $3.5 billion offer on the table to double the number of pigs in Argentina and turn it in to one of its main pork suppliers—a deal opposed by a petition signed by some 400,000 Argentines. The Panama-Chiriquí Railway project would have facilitated new Chinese land grabs around the hinterlands of Panama—and potentially neighboring Costa Rica and Colombia—by providing a way to easily get the farm products to ports controlled by China.

China's land grabs help support its dietary transition, driven by increasing affluence. UCLA historian Philip Huang found that, in recent decades, China's diet has shifted from an historical 8:1:1 ratio of grains to meat to vegetables to 4:3:3 today. However, 40% of China's own farmland has been degraded by overuse, erosion, and pollution, forcing it to look for new farmland overseas.

Controlling the Crossroads
Chinese influence in Panama has special importance for the US for several reasons. Built in 1914 under Teddy Roosevelt, the Panama Canal is the US' own signature megaproject. The Panama Canal Zone was a US territory from 1903 to 1979, similar to Puerto Rico, Guam, and the US Virgin Islands. US public schools operated there, and "Zonians" received US mail addressed with the state postal abbreviation CZ. Heavy and growing Chinese influence in Panama today challenges the US' historic cultural dominance of the "Crossroads of the Americas." China's control of Panama's ports, in particular, is a threat to future US trade security. Today 63% of the cargo passing through the canal is headed to or from the US. China is currently violating nine other countries' coastal waters in the South China Sea, persecuting over a million Uyghurs in re-education camps, and breaching its treaty with the UK on the governance of Hong Kong. So it is not hard to imagine that China could use its control of three Panama Canal ports to interfere with US trade in a time of war or other conflict. Further, China has for years tried to build new alternatives to the Panama Canal. These include plans for a maritime canal through Nicaragua (which would be an ecological disaster) as well as "dry canals" across Costa Rica and Colombia, connecting the Atlantic and Pacific oceans by rail. If any of these new canals materialize, China could use its BRI partnerships to redirect shipping to Chinese-built canals.
Alternatives Wanted
In the Americas, China sees opportunity. And in the BRI, countries in the Americas see opportunity. Argentina is the eighth-largest country in the world, yet it has no viable train system. In 2018 it signed a $1 billion deal with China Railway Construction to modernize its cargo rail by 2025. Mexico has the thirteenth-longest coastline in the world, but its aging ports use outdated technology. So it hired China Harbour Engineering Company to build a new $1.5 billion terminal at the Port of Veracruz—now the second-largest port in Mexico since the project's completion in 2019. Colombia, a strong US ally, has had the least Chinese investment of the major countries in the Americas. But in 2019 the city of Bogotá signed a $4 billion deal for China Harbour Engineering to build a new metro system—and operate it for twenty years.

Panama's canal has made it one of the world's most globally-connected countries. Yet its internal connectivity lags far behind. As a result, Panama suffers from sharp regional inequalities. The average per capita GDP of the three provinces surrounding the canal is four times that of the seven outlying provinces. China promised to help change that with the Panama-Chiriquí Railway project and future investments, which would have opened the door to integrated development throughout the country—something the US never did in the 76 years of the Canal Zone era. While the Chinese project fell through, Panama is still looking for options—and China will present more offers. "We don't offer constricting belts or a one-way road," said US Vice President Mike Pence. But without alternatives, warnings are not enough.

"We need, and we have asked, that [the US] look toward the region more—the region, not just Panama," said President Cortizo. "They need to pay more attention. While they're not paying attention, another one is making advances."
Why are some Muslims, from India to the U.S Voting against their Natural Allies
Recent national elections in the U.S. and regional elections in India have presented an interesting conundrum. The numbers show that some Muslims, are voting in a counter-intuitive fashion. Given the rise of Islamophobia and right-wing religious nationalism, both in the U.S. and in India, one would surmise that Muslims would vote overwhelmingly to the left of center. But both, in India and in the U.S., many Muslims have however chosen to send a message to the center-left – your sympathetic rhetoric and your verbal condemnations of Islamophobia is not enough, we want to see concrete policies that improve our political and economic conditions. Neither the promises of Joe Biden, nor the fear of Hindu-nationalism is influencing their vote. These Muslims are, for sure, in a minority albeit a growing one. Politicians on the center-left may ignore them at their own peril.

In the U.S.
In the U.S., President-Elect Joe Biden's campaign outreach to Muslims went far beyond that of any presidential candidate in the past. Biden's campaign had a manifesto for American Muslims and a designated outreach person. Biden spoke at Muslim conventions and even quoted from Islamic scripture. He dropped an "inshallah" in the debates. Biden promised to end the so called 'Muslim-Ban' on day one and has repeatedly condemned Islamophobia. Biden spoke up for Uyghur Muslims in China and Kashmiris in India and has opposed the annexation of West Bank. He has promised to resume relations with the Palestinians and restore aid to them. Even Imran Khan, the PM of Pakistan, a self-proclaimed champion of Muslims, does not have such an impressive pro-Muslim curriculum vitae, he has repeatedly refused to speak up for the Uyghurs.
While a majority of American Muslims campaigned very aggressively for the Biden-Harris ticket and raised millions of dollars for the Democrats, the exit polls indicate that only 69% of American Muslims voted for them. On the face value that is a huge win, but if you look at in comparison to the past it is troubling. Despite the fact that Biden went far beyond any other candidate in his outreach to Muslims, and the Islamophobia of President Trump is well documented, Biden has garnered the least percentage of votes by a Democratic presidential candidate in the last four elections according to exit polls conducted by the Council on American Islamic Relations.
A possible explanation for this relatively weak performance is that, for some Muslims his "iron-clad" support for Israel and his willingness to work with pro-Hindutva operatives in the U.S., make his opposition to Islamophobia sound less credible. Words are not enough. If his electoral promises do not actually translate into actual policies, one can expect further decline in Muslim support for Democrats. American Muslims are a rapidly growing and politically engaged community that is over represented in swing states.
A closer reading of the exit polls suggest that things are worse than they seem. The exit polls show that while 17% American Muslims voted for Trump (up from 13% in 2016), 11% declined to reveal who they voted for. It is possible that they lean heavily towards Trump, hence the secrecy. That would mean that in spite of all his Islamophobic rhetoric, Trump may have doubled his support among American Muslims. One Trump supporter told me he voted for Trump because Trump did not invade a single Muslim country in four years unlike Biden who supported the invasion of Iraq.
| | | |
| --- | --- | --- |
| Year | Candidate | Muslim Vote |
| 2008 | Barack Obama | 88% |
| 2012 | Barack Obama | 85% |
| 2016 | Hillary Clinton | 74% |
| 2020 | Joe Biden | 69% |
In Bihar
The recent elections in Bihar has an interesting story to tell. The state is clearly polarizing as most gains have been made by parties on the extremities. Prime minister Modi's right-wing Bhartiya Janata Party (BJP) went from winning 53 wins in the 2015 elections to winning 74 of the 243 seats in 2020. A significant swing in favor of Hindutva ideology. The Communist Party (CPI-ML) gained 9 seats, it had 3 seats in 2015 to 12 seats in 2020. The communist parties combined had a 400% increase, they went from 4 to 16 seats. The parties in decline are the so-called secular centrist parties. The Rastriya Janata Dal (RJD) which is the biggest single party in the state lost five seats (80-75) and the Indian National Congress (INC), the grand old party of India, also lost ground (27-19).
Clearly the secular center is shrinking. The biggest surprise of the elections was the performance of Asaduddin Owaisi's All Indian MajlisIttehadul Muslimeen (AIMIM), a Muslim party, which in the past five years has gone from 0-5 seats. The Majlis won in predominantly Muslim area of Seemanchal and is being accused by commentators of stealing the secular vote away from secular parties. Some are describing Majlis as BJP's B-Team.
It is interesting that now in Indian politics, the code for Muslim vote is 'the secular vote'. Indian Muslims are now the last line of defense for the rather rapidly shriveling secular space. The criticism of Owaisi and the Majlis for denting the prospects of secular parties in Bihar is both misplaced and inaccurate. The question that is important is not why Owaisi's Majlis, a party historically based in Hyderabad (South India) is contesting elections so far in the North of India. The key question is why are Muslims in Bihar voting for Majlis? A party that has no record of governance in their region.
In a speech months before the elections, Owaisi predicted a tectonic shift in Seemanchal's politics and he said that it was coming because of the profound injustices and inequities that plague Muslims of that region. If secular parties that have governed the state for decades had delivered good governance to Muslims, Owaisi would have stayed at home.
Muslim Disillusionment
Muslims are increasingly disillusioned by secular and left politicians. Islamophobia was on the rise even before Trump became President and 37% of American Muslims, pre-covid pandemic, were found hovering near the poverty line. There is much discontent. I think just as 17-25% American Muslims voted for Trump rejecting the centrist politics of Democrats – many Muslims in Bihar too are frustrated by the failure of secular parties to improve their material condition. The region of Bihar where Owaisi's party won five seats is the poorest and infrastructurally the least developed area of the state. Voting for secular parties for decades did not help them much. They have been voting without hope. They too are tired of the lip service.
Muslims of Bihar are fortunate that they have an alternative in Majlis and they are able to reject both Indian secularists and Hindu nationalists unlike some American Muslims who feel that they are stuck between Republicans who are Islamophobic and Democrats who promise much but deliver little. The minority of Muslims who appear to be voting counter intuitively, seemingly against their own interests, either for Donald Trump in the U.S. or the Majlis in Bihar, are clearly sending a signal to secular politicians – do not take our vote for granted, you need to earn our vote.
The center-left may be a natural ally of Muslims, but if it does not deliver for Muslims, they may lose their vote in ever increasing numbers.
Which Coronavirus Policies Succeed, And Which Fail: N.Y. Times Analysis Confirms Mine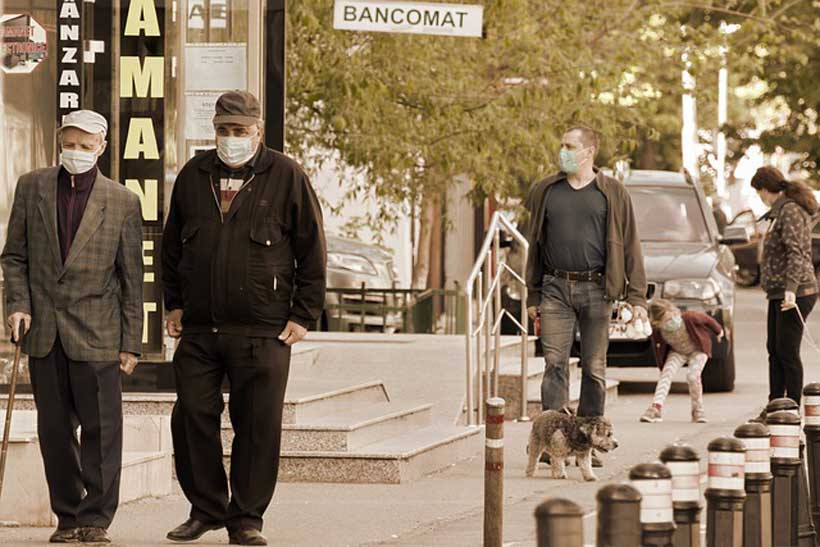 According to an analysis by and in the New York Times on November 18th, which is headlined "States That Imposed Few Restrictions Now Have the Worst Outbreaks", "Coronavirus cases are rising in almost every U.S. state. But the surge is worst now in places where leaders neglected to keep up forceful virus containment efforts or failed to implement basic measures like mask mandates in the first place, according to a New York Times analysis of data from the University of Oxford."
At Strategic Culture, on May 21, I had published my own analysis, which was based upon tracking the data globally and within countries, and within the various states of the United States, which analysis concluded that countries (and states) which apply the least-stringent regulations in order to keep as low as possible the spread of the virus are failing the most to contain or limit that spread. I labelled those the "libertarian" countries, and I noted that what I called the "socialist" countries — the nations which were the most strictly imposing scientifically confirmed regulations in order to keep those numbers down — were having the best success at limiting the spread of this virus. My study was global, and its headline was "Ideology and Coronavirus". Unlike the Times article, I was forthright about the ideological implications of the coronavirus data — because those implications are vastly important. (The handling of this pandemic is providing reams of data that test the effectiveness of the various locales' predominant ideology at dealing with a global life-or-death years-long public-health emergency in regions throughout the world. This is like a global laboratory experiment testing the two opposite ideologies: libertarianism, which is against government regulation, versus socialism, which applies government regulation. No government is purely one or the other, but those are the two poles.)
The analysis in the Times article shows a chart, and represents on it almost all of the states, as dots that indicate both the amount of regulation which has been applied, and the lowness of the infection-rate which has resulted; and, at the upper left corner on it, are the two Dakotas, as "Weak recent containment measures and many cases," while at the bottom rightmost corner is Hawaii as "Strict measures and fewer cases."
The Times chart is showing, only locally within the United States, during just the past few weeks, what my analyses had shown, regarding not only the international and longer-term data, but also within the United States itself and recently, not only longer-term and internationally. One of my articles, on November 1st and titled "The Highest Covid-Infection-Rate States", showed the infection-rate for all 50 states, and noted that, "In 2016, the top 17 [the states with the highest rates of this infection in 2020] voted for Trump, and the bottom 5 voted for Clinton. All but 3 of the top 24 voted for Trump, but from numbers 25 to 45, there was a political mixture. The highest infection-rate state, North Dakota, has a Covid-19 infection-rate that is 14.6 times higher than the lowest Covid-19 infection-rate state, Vermont." Of course, the Republican Party (Trump's Party) is the more libertarian Party, and the Democratic Party (Clinton's Party) is the more socialist (though actually just as totalitarian) of the two Parties. (Both Parties represent only their billionaires, who also own and control the media; and this is the way that America's aristocracy controls the Government. For example, the very pro-Democratic-Party website PoliticalWire quoted from and linked to the NYT's article, but always fails to include any of mine, because I am critical against both Parties. Truly independent news-media are almost non-existent in the United States.)
Whereas the Times's chart of "Avg. new cases per 100,000" failed to include Vermont, Vermont is the state that has, for the longest time, been among the best three on not only cases per million but also deaths per million, from this virus, and substantially better even than Hawaii, and both states are among the two or three that in recent decades have been the strongest for Democratic candidates, and the weakest for Republican candidates. However, Vermont especially is politically independent, and, so, it has a Republican Governor, Phil Scott, whose record on containing this virus has been the best in the nation; and he was just re-elected in a landslide, 69% of the votes (largely because of this terrific record). Right now, however, the number of daily new cases has shot up suddenly about fivefold in just the past week; so, Phil Scott's record is in jeopardy. If that surge quickly ends, then he could become the strongest Republican to run against Kamala Harris or Joe Biden in 2024. He would not only receive almost all Republican votes (since that's his Party), but also at least a third of Democratic votes, and almost all independent votes. However, this doesn't necessarily mean that he would be the likeliest to win the Republican nomination, because (just as is true about the Democratic Party) that Party's billionaires will be making that choice. (It was blatantly true also with regard to Biden and Harris.) This epidemic will be a major political challenge both in 2022 and in 2024. Anyone who wants to see Governor Scott's press conferences regarding this crisis, so as to know precisely what his coronavirus-policies have been, can see them here. His November 20th press conference is here. He and his governing team receive and answer there many intelligent questions, so that the policies which have led to the best results in America are amply explained there.
On November 16th in South Dakota (and then repeated nationally on National Public Radio on November 20th), reporter Seth Tupper headlined "Two States, Different Paths: Vermont Keeps Virus Low While Rivaling SD's Economy" and provided a thorough report, including graphs of infection-rates over time, comparing two states, South Dakota, which has the nation's second-highest infection-rate (after only North Dakota's 9%) of 7.8%, versus Vermont, which has the nation's lowest infection-rate, of only 0.5% — one-fifteenth as high. Tupper explained the different policies that the Governors of those two states had applied, and how those policies produced vastly different results for the infection-rates and the death-rates in their states' populations, but only moderately higher increase in unemployment in Vermont than in South Dakota, which at the peak in April had reached 16% unemployment in Vermont, versus only 10% peak in South Dakota; and, by the time of August, both states had nearly identical low unemployment-rates. Whereas the death-rates from the disease soared around a thousand fold, between April and November, in South Dakota, the death-rate remained virtually flat, almost no increase, in Vermont, throughout that entire period. However, both states were now experiencing soaring infection-rates during the current, second, wave of the epidemic.
Author's note: first posted at Strategic Culture
Trump's Election Shenanigans Pale Before The Threats From Melting Polar Glaciers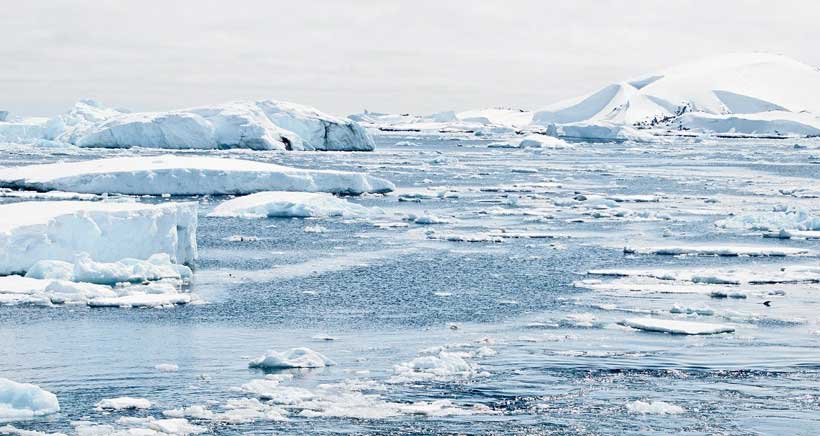 Despite Joe Biden exceeding the magic number of 270 that guarantees a majority in the electoral college, President Donald Trump has not conceded. Does he have a plan to overturn the wishes of the electorate?
According to Trump he did not lose, he was cheated out of a legitimate win by voter fraud and ballot stuffing. Accordingly, he has filed lawsuits in those critical states with narrow margins of victory for Biden — so far without tangible success — to block certification of the vote and persuade Republican legislatures to overturn the state vote as fraudulent and award the electoral votes to him.
Trump's window of action is narrowing. A major target state was Michigan with 20 electoral votes. However, Democratic Governor Gretchen Whitmer has now certified Biden's victory meaning he should get its electoral votes.
While Trump's shenanigans continue, the world faces a real danger of melting ice sheets and glaciers. A long term denier of global warming, Mr. Trump now accepts it but believes the earth will right itself without any effort by humans.
Scientists meanwhile are particularly concerned with the Florida-sized Thwaites glacier in the Antarctic. Its collapse they fear could destabilize surrounding glaciers eventually causing catastrophic global sea level rises measured not in inches but feet.
The glacier rises 60 to 75 feet above water across its 75 mile face. Remembering that 90 percent of it is under gives some notion of the quantity of ice. The Nathaniel B. Palmer research vessel is conducting a survey this winter for the first time as part of a five-year international research program to learn just how fast the glacier is melting and how much it might be adding to rising seas.
The problem is the shape of the glacier under the water and the warming waters eating away that core while the ice on top gets thicker and thicker as the glacier retreats inland. At some point the glacier is likely to collapse of its own weight into the ocean. Scientists who have modeled the scenario fear the process is unstoppable once it starts. Worse it puts much of the West Antarctic ice sheet at risk of following it into the sea. Any wonder then that Thwaites is also known as the Doomsday glacier.
At the other pole the Greenland ice sheet had a record-breaking 2019, shedding the most ice since 1948 — an estimated 532 billion tons. It of course increases coastal flooding along the eastern seaboard particularly the Carolinas and Florida. Fortunately for the residents, the 2020 melt from Greenland, while well above the 1981 to 2010 average, was lower than recent years particularly 2019.
Donald Trump does not believe he lost the election and he does not believe in global warming. Christmas is just around the corner and it's reassuring to know he believes in Santa Claus . . . and the tooth fairy.