The Chinese train that came and went
At a nationally-televised press conference in Panama City in March 2019, a China-funded team of Chinese and Panamanian engineers took the stage. They unveiled the results of their feasibility study of the proposed Panama-Chiriquí Railway. They announced the megaproject would cost $4.1 billion and take six years to build. It would cut travel time from the capital to the Costa Rican border from eight hours to three. On this sunny day, Panama's President Juan Carlos Varela was on hand to cut the blue ribbon, beaming alongside Wei Qiang, China's Spanish-fluent ambassador. Varela said new urban areas would be created along the route, helping to develop Panama's neglected interior. He added that the train would increase the export-competitiveness of Panama's rural producers—noting it is currently cheaper to send cargo to Panama's ports from Shanghai than from its own coffee-growing Chiriquí Highlands. Panama would modernize its slow, fragmented land transport, and China Railway Design Corporation would get a big fat contract. Everyone agreed it was a win-win.

"Win-win projects" are indeed the stated goal of China's Belt and Road Initiative (BRI), also known as the New Silk Road. Introduced by President Xi Jinping in 2013, the BRI is China's global economic strategy for the twenty-first century: to finance and build new infrastructure in partner countries around the world, linking them to China and Chinese-operated logistics hubs, putting China and its influence at the center of global commerce.

The Panama-Chiriquí Railway was to be China's first BRI project in the Americas. Panama became the first country in the region to join to the BRI in November 2017. That was the year of what a local newspaper called a "honeymoon dance" between President Varela and Xi, when Varela cut Panama's diplomatic relations with Taiwan and opened them with China. That same year, a Chinese firm won a $165 million contract to build the Amador Cruise Terminal at the Pacific end of the Panama Canal. At the Atlantic end, another Chinese firm began construction of a $900 million liquid natural gas (LNG) power plant and the $1.1 billion Panama Colón Container Port, to be the largest port in Panama. With hard hats and shovels, President Varela and Wei Qiang stood together at the ceremony to lay the port's first stone—Varela noting it was the biggest investment China had ever made in Panama. The deal also meant Chinese firms would soon control three of the six container ports on the Panama Canal, as Hong Kong-based Hutchinson Ports already manages the ports of Balboa and Cristóbal. China was on a roll in Panama.
As Chinese firms poured billions into real estate and infrastructure projects at both ends of the Panama Canal, many locals worried that Panama's sovereignty was being threatened—a sovereignty only recently achieved, when the US handed over the Canal Zone to Panama in 1997. In a 2018 editorial in La Estrella, Universidad Interamericana de Panama professor Euclid Tapia warned of the debt-trap diplomacy for which China has become infamous in many other BRI countries. Tapia cited Sri Lanka, "where to pay its debts to Chinese creditors the country was forced to lease its most important port for 99 years." He said similarly, and with little public attention, China was now seeking to construct a new fourth set of locks on the Panama Canal at an "unspeakable" cost of $15 to $20 billion—which "will gladly be financed by China," precisely because Panama would likely be unable to pay it back. "Knowing the degree of corruption of our governments," wrote Tapia, "it is highly probable that the fate of the Panama Canal will follow that of the Suez Canal, which due to Egyptian debt, England took from France. China could take over our canal and swallow us by osmosis."
Perhaps slow to respond, Secretary of State Mike Pompeo flew to Panama City in October 2018 to discuss US concerns with President Varela. Pompeo warned the president of the "predatory economic activity" of China's state-owned enterprise (SOEs). "In parts of the world," he told local news, "China has invested in ways that have left countries worse off, and that should never be the case. Any time there is investment that comes from outside of a country, it certainly should be a good investment for the investor, but it has to be something that's good for the country that hosts that investment as well." Through the media, Pompeo issued a warning to all of Latin America: "When China comes calling, it's not always to the good of your citizens."
Pompeo also broached another thorny topic: the four-hectares at the Pacific entrance of the Panama Canal that Varela had offered China to build its new embassy. The idea of a giant Chinese flag waving before incoming ships at the mouth of the canal the US built did not appeal to the Trump administration. The month after Pompeo's visit, Panama announced that plans for the Chinese embassy by the canal entrance had been cancelled.
Despite Pompeo's warnings, Varela and Xi danced on. In December 2018, two months after Pompeo flew out, Xi flew in, becoming the first Chinese president to visit Panama. During the 24-hour visit, the countries signed 19 cooperation agreements on trade and infrastructure. In a televised address, Varela recalled that Xi had once told him that China's economy is an ocean, adding: "I want to complement those words by saying Panama connects two oceans, and [Xi's] visit consolidates our country as China's commercial arm and gateway to Latin America." A day after Xi left the country, Varela announced that Chinese firms had won a $1.4 billion contract to build a fourth bridge over the Panama Canal.
China-Panama relations were growing closer than ever. By spring 2019, the Panama-Chiriquí Railway project was rolling ahead full steam. But it hit a snag: Varela was reaching the end of his term limit. Panama elected a new president from an opposing party, Laurentino Cortizo, who took office in July 2019. By now having awoken to the threat of Chinese influence in Panama, the US wasted no time in putting pressure on Cortizo to rethink his country's relationship with China. By September, Cortizo had scrapped the Panama-Chiriquí Railway project. In October, his administration announced an audit of Panama's twenty-five-year contract with Hutchinson Ports, which ends in 2022. The Hong Kong firm has for decades been accused of not revealing its financial records and not paying the Panamanian government its 10% share of dividends from port operations.
Not losing a step, four months after leaving office, now ex-President Varela was again dining with Xi—this time in Shanghai at the China International Import Expo. But in December 2019, a bombshell dropped: Varelaleaks.com posted a phone chat between Panamanian officials indicating that Varela had received a $143 million bribe from China in June 2017—the moment he had switched Panama's diplomatic relations from Taiwan to China. There were calls for an investigation, which remains stuck in Panama's bureaucracy.

Belt and Road hazards
The recent tug-of-war between US and Chinese interests in Panama foreshadows many more to come throughout the Americas in the twenty-first century. In the past decade, three of seven countries in the world to switch allegiances from Taiwan to China have been in the Americas, as El Salvador and the Dominican Republic followed Panama's lead in 2018. (Taiwan claims China offered the Dominican Republic $3.1 billion in loans and investments to change allegiances.) Since Panama signed on to the BRI, eighteen of thirty-three countries in Latin America have done the same.

China markets the BRI as a more expedient alternative to traditional development projects funded by International Financial Institutions (IFIs), such as the World Bank and the International Monetary Fund (IMF). In some ways, this is true. IFIs often make project funding contingent on countries' agreement to structural adjustment programs as well as the creation of jobs programs which allow local workers to actually do the work. China asks for none of this. Instead, it presents itself as a friendly banker-contractor making an offer at a low price—the "China Price"—to do the job, do it fast, and loan the money—no strings attached.

But China's BRI deals do come with strings attached—albeit different sorts of strings from those of IFIs. Among them, China's debt-trap diplomacy and its penchant for targeting corrupt regimes and bribing officials have already been well-documented. But there are many other hazards along the New Silk Road which countries in the Americas should recognize.

Creating new geographies of corruption
China ranked second only to Russia on the Bribery Players Index published by Transparency International in 2011. Does China's culture of bribery and corruption travel along to its overseas construction projects? It does, according to a 57-page 2016 Journal of Public Economics  paper entitled Chinese Aid and Local Corruption by Ann-Sofie Isaksson and Andreas Kotsadam. The study found that areas of Africa located within 50 km of a Chinese project showed significantly increased corruption. The results were based on matching data from 98,449 respondents to four Afrobarometer survey waves across 29 African countries with a new georeferenced dataset on the subnational allocation of Chinese development finance projects between 2000-2012. Notably, the study found that the new culture of corruption stays around long after Chinese constructions projects end—and that aid projects from other sources actually have the opposite effect:

"The results consistently indicate that Chinese aid projects fuel local corruption. Moreover, the effect seemingly lingers after the project implementation period, and does not appear to be driven simply by an increase in economic activity, but rather seems to imply that the Chinese presence impacts local norms. Moreover, China stands out from the World Bank and other bilateral donors in this respect. In particular, whereas the results indicate that Chinese aid projects fuel local corruption but have no observable impact on local economic activity, they suggest that World Bank aid projects stimulate local economic activity without fueling local corruption. Indeed, if anything, they suggest the opposite; there is some indication that World Bank health projects help reduce corruption. In line with this, suggestive evidence indicates that World Bank aid projects are successful in raising awareness of corruption. This is interesting considering that the World Bank has been at the forefront of the 'anti-corruption movement' among major international organizations, with explicit anti-corruption policies as part of their agenda. Comparing with other bilateral donors, who just as China might not have an equally explicit anti-corruption agenda as the World Bank, Chinese aid projects still stand out in terms of their estimated effects on local corruption. Indeed, in Uganda, Japanese and American aid projects, if anything, appear to bring reduced local corruption. Hence, the comparison of the local corruption effects of Chinese and other aid does not speak in China's favor."

What is especially concerning about these findings is that reducing corruption and bribery and establishing the rule of law are among the most difficult targets to attain within the UN Sustainable Development Goals. They are difficult to monitor and cannot be budgeted for in a development package like funds for a bridge or a port, which can be traced to their end use. As legal scholar Katherine Erbeznik puts it:

"Money can't buy you law… Rule of law reform efforts have stalled. One reason is that reform has focused solely on formal rule of law institutions, rather than on the informal political or cultural norms that are needed to support such institutions. Little is known, however, about how to foster such political and cultural norms where they are lacking." In Africa, which—like Latin America—is already struggling to make progress in changing cultural norms surrounding corruption, the Chinese presence on the ground is turning the dial backwards, further exacerbating the problem—an effect opposite that of any other development source.

Natural resource theft: the "Chinese Takeaway"
China is also the world leader in natural resource theft, and the BRI is only exacerbating this trend. For example, for over a decade, Chinese illegal logging has been rampant in Africa—dubbed by locals the "Chinese takeaway." China has stringent regulations on domestic logging, so it looks abroad to feed the growing demand for luxury furniture among China's middle class—and US demand for furniture made in China. Chinese agents pay Africans by the thousands to cut down trees for them—including in protected areas—and bribe local officials to get transport permits and sustainability certifications to allow the logs to be exported. China is now building an Industrial Wood Processing Park in Mozambique, where logs will be turned into chips, facilitating "log laundering." Chinese illegal logging is already rampant in the Americas, including timber from the Brazilian Amazon and rosewood from Mexico and Guatemala. Increased Chinese presence and control of transport linkages in the Americas will only intensify bribery and the speed at which the region's forests are pillaged.

The same is true in the seas. China sates its immense appetite for seafood in part by being the world's largest perpetrator of distant-water illegal fishing, and the Americas have been a prime target. The US (especially Alaska), Canada, Mexico, Colombia, Peru, Chile, Ecuador, and Argentina regularly intercept and detain Chinese fishing pirates in their coastal waters. The Argentines have shot at and sunk Chinese vessels in the last several years. Chinese mafias collude with Latin American fishing cartels in multimillion-dollar smuggling networks supplying traditional Chinese medicine. For example, Ecuador apprehended Chinese ships poaching endangered hammerhead sharks for shark fin soup in Galapagos National Park. Mexico's Sinaloa Cartel colludes with Chinese pirates in smuggling bladders of the totoaba fish caught in the Gulf of California, which can sell for over $20,000 per kilogram on the black market in China. BRI port and rail projects in the Americas, manned by Chinese personnel, promise to facilitate more Chinese maritime piracy.

Spying by any other name
US cybersecurity firm FireEye, among others, reports that China has used BRI projects for cyber espionage many times and in numerous countries. In particular, FireEye notes that state-sponsored Chinese hackers have used infrastructure built as part of BRI projects to spy on a) foreign leaders who make BRI-related decisions, b) regional opponents of BRI projects, and c) government entities managing elections in BRI countries.
Take for example the new $200 million African Union headquarters in Addis Ababa, Ethiopia. China built it for free as a "gift" in 2012. In 2017, French newspaper Le Monde and other sources reported that China had hacked all the confidential data from the African Union's IT network, recorded conversations throughout the building with microphones it had planted in the walls and furniture, and uploaded all this information to Shanghai every night from 2012-2017.
Chinese telecom giant Huawei provided the digital surveillance equipment in the African Union building. A 2019 Wall Street Journal investigation reported that Huawei technicians also helped African leaders in Uganda and Zambia spy on their opponents. In February, the US government accused Huawei of being able to secretly retrieve "sensitive and personal information" from users of 4G networks the company has built and maintained—in the US and around the world—via technological "back doors" designed to be used only by law enforcement. Yet the firm is already responsible for building up to 70% of the telecommunications infrastructure in Africa. Now it is building the first 5G network in Southeast Asia in Cambodia. Huawei is the leading contender to create new 5G networks throughout Latin America, including Panama. It is now seeking to build a system of security cameras in Colon Free Zone, Panama's largest free trade zone, home to over 3000 companies from around the world. Thus the Huawei security system is a potential vehicle for Chinese spying on thousands of commercial operations in Panama.

In short, every element of telecommunications infrastructure built under the BRI—the Digital Silk Road—should be viewed as a potential instrument for cyber espionage.

A future as one of China's somewhere elses
China today is in the early stages of attempting to transition from being the world's factory to managing factories around the world. Chinese companies are moving to outsource manufacturing—to go from Made in China to Made by China, Somewhere Else. China is using BRI projects to create a global network of Chinese-controlled somewhere elses, where it can manufacture, transport, and sell. These include Chinese-built, Chinese-operated industrial zones overseas, where Chinese-managed factories set up shop, overseeing local workers. They also include Chinese-built, Chinese-run logistics hubs, including ocean ports and "dry ports" for rail cargo transshipment. And they include Chinese-built, Chinese-managed overseas marketplaces like malls, shopping centers, and tax-free zones, where China can sell.

The roots of China's offshore manufacturing push precede the BRI. Having hosted foreign-owned factories since 1978, in 1999 China began its "Going Out Policy," a push to engage in outward foreign direct investment. More recently, the explosion of China's middle class has driven the cost of labor up sharply, prodding Chinese firms to outsource manufacturing. Many BRI projects create new spaces to do just that. To illustrate, one need only look to the experience of Africa, where China is involved in infrastructure projects in some thirty-five countries.

Take Djibouti, where China built the $3.5 billion Djibouti International Free Trade Zone (DIFTZ) in 2018—the largest free trade zone in Africa. It was soon filled with Chinese-managed factories employing local workers at rock-bottom wages. China connected Djibouti to Ethiopia by building the 754-km Addis Ababa-Djibouti Railway, which will be operated by Chinese managers and drivers until at least 2023. Countries in the Americas should take notice that—while not sold as such—a key purpose of the BRI is to repeat this pattern: to create Chinese-controlled logistics networks accessing cheap labor markets to which Chinese companies can outsource factory jobs.

Or take Transsion, maker of the most popular smartphones in Africa, which sell under brand names such as Tecno and Itel. Transsion is a Chinese company, but it does not sell any phones in China and most Chinese people have never heard of it. It makes all of its African phones in factories in Ethiopia run by Chinese managers.

BRI projects have built extensive new transport networks in Africa to ship Transsion phones and thousands of other Chinese products now flooding the continent's markets. (China is also using these new transport links to remove Africa's natural resources at an astounding rate—legally and illegally—and discussed below.) In Kenya, China has already completed the Port of Mombasa—the largest port in East Africa—as well as the high-speed Mombasa-Nairobi Railway, the Thika Highway, and malls including Two Rivers Mall, the largest in Sub-Saharan Africa. In the works is the Mombasa-Nairobi superhighway. Laying down thousands of kilometers of road and railways, China hopes to use Kenya as its primary gateway for commerce with 120 million people in East Africa. The plan is to funnel Chinese products through Kenya and on to Uganda, Rwanda, Burundi, the Democratic Republic of the Congo, northern Tanzania, and South Sudan. Inside Kenya, products manufactured in Chinese-operated factories will be transported across Chinese-built highways and rail networks and sold in Chinese shops in Chinese-built malls.

China hopes to replicate this model the Americas. It wants to make Panama one of its Kenyas in Latin America, a gateway to commerce with Central and South America. The Panama-Chiriquí Railway would have opened the door for Chinese firms to outsource factories throughout Panama's interior and ship the products easily by rail to the ports it controls on the Panama Canal. To be sure, Panama sorely lacks manufacturing and high-tech industries—which is why it could be tempted into signing on to projects that would, in actuality, yield large numbers of extremely low-paid manufacturing jobs. Panama would be well on its way to becoming one of China's somewhere elses.

Part of China's New World
Besides products, China unloads people through the BRI. In recent decades, over one million Chinese, mostly men, have permanently moved to Africa, as documented by Howard French in his book China's Second Continent. Another million Chinese are currently working in Africa indefinitely, with more to come. Most came to work on Chinese construction projects and decided to stay. In Africa, Chinese workers often find blue skies, clean air, and freedom from the Communist Party for the first time. Many Chinese men have found African wives—an important factor, as China has a gender imbalance of 32 million more men than women due to the One Child Policy and families' preference for boys, which led to the abortion of millions of girls. Many Chinese job-hop from one African country to another, gaining skills and experience and taking advantage of the vast assortment of Chinese projects—and Africa's lax border controls. The highest-grossing Chinese movie of all time, 2017's Wolf Warrior 2, is about Chinese who made a new life in Africa.

Chinese emigration to BRI countries also helps reduce potential social unrest in China. BRI workers often come from the poorer, more neglected provinces in China's interior, where development lags far behind that of the coast. Opportunities for advancement there are much rarer. But in Africa, Chinese workers often find they can apply their skills far more, get promoted much faster, and make more money.

While Africa has been a new world for many Chinese, this sort of influx of millions of Chinese workers is the last thing the Americas region needs. It is already plagued by broken borders and illegal migration—from the two million escaping Venezuela's economic meltdown to the half million fleeing drug violence in the Northern Triangle of Central America to the nearly one million arrested along the US border each year. Migrants fleeing conflict zones, disasters, and repressive regimes around the world—such as Haiti, Cuba, and Syria—are currently spilling over Panama's dangerous jungle border with Colombia, the Darien Gap, in the hope of continuing northward to seek refugee status in the US. Yet many of these migrants end up staying in Panama, a small, poor country of four million people. The US and the UN Refugee Agency have been working with the Panamanian government to manage this migrant overload, but it has been anything but easy. For example, with some 2,000 migrants stuck in a camp in Peñitas, Panama on the Colombian border and running out of money for food and water, some threatened to burn down the shelter they were staying in. Add a few million Chinese BRI workers looking to stay indefinitely to the Americas' chaotic migration picture and stir, and it's a recipe for havoc.

On the receiving end of the Great Unloading
Through BRI projects, China unloads many of its own excesses—products, construction, and also people. Building malls, ports, and railways overseas involves immense quantities of steel, cement, glass, pipes, wires, tools, construction machines, and other products—all of which come from China, where they are massively overproduced by its state-owned enterprises (SOEs). At home, China unloads these products by (unnecessarily) tearing down and rebuilding buildings every 20 to 30 years, making construction the top industry in China—(artificially) driving up the GDP and helping to stave off unemployment (while destroying tens of thousands of demolition workers' lungs through the inhalation of silicon dust without adequate protection). BRI projects provide new opportunities for Chinese firms running out of infrastructure-building opportunities in China, while unloading China's excess construction materials all over the world.

However, the quality of Chinese construction does not always match its quantity. In China, construction is often rushed and/or uses cheap materials and/or unqualified workers, leading to many shoddy buildings—including outright disasters such as collapsed bridges and skyscrapers. These have earned the nickname doufuzha gongcheng, or "tofu-dreg projects"—worse than the leftover dregs from making tofu. These includes the flimsy schools that fell like a house of cards during the 2008 Sichuan earthquake, killing the students inside them. Time will tell if China has been exporting tofu-dreg construction along the New Silk Road.

Loading up and land grabs
As China unloads products and people out over the New Silk Road, it also uses it to load up on natural resources and farm products to meet the demand of its enormous population. For example, China has built new ports in a dozen countries in Africa, where it has been by far the largest extractor of the continent's natural resources—such as oil from Angola, timber from Gabon, iron from Guinea, and cobalt from the Democratic Republic of the Congo. In Victoria, the only Australian state thus far to sign on to the BRI, Chinese firms bought the Port of Melbourne—the country's busiest port—in 2016 for $9.7 billion. China also bought northern Australia's Port of Darwin in 2015. China now owns 2.3% of Australia's land, including cattle farms, dairies, and wineries, and it uses its new ports to connect to its rapidly-expanding "land grab" farms.

Chinese investors have been buying up millions of acres of farmland around the world at an alarming rate. Chinese entities own roughly 200,000 acres of farmland in the US, and Chinese investment in US farming has multiplied tenfold in less than a decade. Along with South Korea and Saudi Arabia, China is one of the top "land grabbers" in Latin America today. It owns vast swathes of the South American soy giants Brazil and Argentina. Currently, China has a controversial $3.5 billion offer on the table to double the number of pigs in Argentina and turn it in to one of its main pork suppliers—a deal opposed by a petition signed by some 400,000 Argentines. The Panama-Chiriquí Railway project would have facilitated new Chinese land grabs around the hinterlands of Panama—and potentially neighboring Costa Rica and Colombia—by providing a way to easily get the farm products to ports controlled by China.

China's land grabs help support its dietary transition, driven by increasing affluence. UCLA historian Philip Huang found that, in recent decades, China's diet has shifted from an historical 8:1:1 ratio of grains to meat to vegetables to 4:3:3 today. However, 40% of China's own farmland has been degraded by overuse, erosion, and pollution, forcing it to look for new farmland overseas.

Controlling the Crossroads
Chinese influence in Panama has special importance for the US for several reasons. Built in 1914 under Teddy Roosevelt, the Panama Canal is the US' own signature megaproject. The Panama Canal Zone was a US territory from 1903 to 1979, similar to Puerto Rico, Guam, and the US Virgin Islands. US public schools operated there, and "Zonians" received US mail addressed with the state postal abbreviation CZ. Heavy and growing Chinese influence in Panama today challenges the US' historic cultural dominance of the "Crossroads of the Americas." China's control of Panama's ports, in particular, is a threat to future US trade security. Today 63% of the cargo passing through the canal is headed to or from the US. China is currently violating nine other countries' coastal waters in the South China Sea, persecuting over a million Uyghurs in re-education camps, and breaching its treaty with the UK on the governance of Hong Kong. So it is not hard to imagine that China could use its control of three Panama Canal ports to interfere with US trade in a time of war or other conflict. Further, China has for years tried to build new alternatives to the Panama Canal. These include plans for a maritime canal through Nicaragua (which would be an ecological disaster) as well as "dry canals" across Costa Rica and Colombia, connecting the Atlantic and Pacific oceans by rail. If any of these new canals materialize, China could use its BRI partnerships to redirect shipping to Chinese-built canals.
Alternatives Wanted
In the Americas, China sees opportunity. And in the BRI, countries in the Americas see opportunity. Argentina is the eighth-largest country in the world, yet it has no viable train system. In 2018 it signed a $1 billion deal with China Railway Construction to modernize its cargo rail by 2025. Mexico has the thirteenth-longest coastline in the world, but its aging ports use outdated technology. So it hired China Harbour Engineering Company to build a new $1.5 billion terminal at the Port of Veracruz—now the second-largest port in Mexico since the project's completion in 2019. Colombia, a strong US ally, has had the least Chinese investment of the major countries in the Americas. But in 2019 the city of Bogotá signed a $4 billion deal for China Harbour Engineering to build a new metro system—and operate it for twenty years.

Panama's canal has made it one of the world's most globally-connected countries. Yet its internal connectivity lags far behind. As a result, Panama suffers from sharp regional inequalities. The average per capita GDP of the three provinces surrounding the canal is four times that of the seven outlying provinces. China promised to help change that with the Panama-Chiriquí Railway project and future investments, which would have opened the door to integrated development throughout the country—something the US never did in the 76 years of the Canal Zone era. While the Chinese project fell through, Panama is still looking for options—and China will present more offers. "We don't offer constricting belts or a one-way road," said US Vice President Mike Pence. But without alternatives, warnings are not enough.

"We need, and we have asked, that [the US] look toward the region more—the region, not just Panama," said President Cortizo. "They need to pay more attention. While they're not paying attention, another one is making advances."
New US Administration Approach to Syria: How Different Could It Be?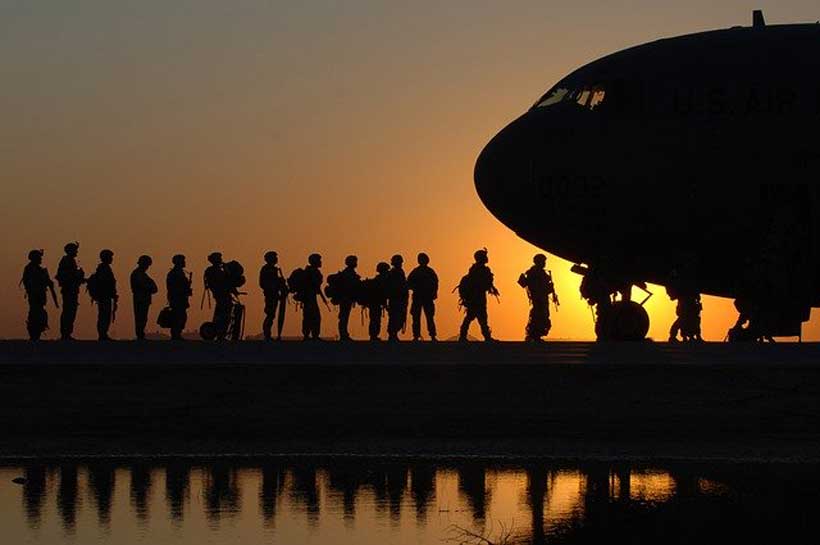 With the new US administration in the White House, there are rather lofty expectations about a change in the American Middle East policy in general and towards Syria in particular. Some argue that the US Middle East policy will remain somewhat in line with that of Trump's presidency, while others believe that Biden's team will try to reverse many of the previous foreign policy steps. The rest say that we should expect an Obama-style Middle East policy, which means more diplomatic engagement with less military involvement and a heavier focus on the human rights issues.
The truth, as usual, lies somewhere in the middle. The new US administration will certainly attempt to undo some of the predecessor's moves: withdrawing from the Iran nuclear deal, putting the Houthis on the terror list, suspending aid to the Palestinians, etc. However, this will require considerable effort on the part of the new White House.
First, the new Administration will spend much more time dealing with the domestic issues they have inherited from Trump: polarized domestic politics, economic issues, consequences of the COVID-19 pandemic and response to it, etc. Biden's administration will have to devote much of its time to all of this, so it is safe to say that the Middle East will not stand in the forefront of the US foreign policy focus.
Second, in the realm of foreign policy, US relations with Europe, China and Russia are of far greater importance to Washington than those with the Middle East which will remain on the margins of the US foreign policy, being a concern only through the lens of strategic threats, such as combatting terrorism (anti-ISIS coalition efforts), nuclear non-proliferation (revival of the JCPOA), and interacting with actors involved in those issues.
Third, Biden will face certain domestic opposition to some of the Middle East policy issues, e.g. Iran nuclear deal, the Israeli–Palestinian conflict, sanctioned entities and so on.
Finally, having different views, approaches and rationale, US allies in the region (Saudi Arabia, the UAE, Turkey and Israel) could possibly frustrate some of the plans devised by the new administration.
Therefore, we should not expect the Middle East to figure high on the US foreign policy agenda, as well as keep our expectations low as concerns possible breakthroughs on the profiles which will get certain US attention: the Iran nuclear deal, Syrian Kurds issue, reconciliation with Turkey, dealing with Libya, cultivating relations with Israel and Palestine.
Syria Is Not a Priority
Syria has never been a priority for the US foreign policy and will likely remain a second-tier issue for Biden and his team. In fact, some analysis of the US Middle East policy over the last decade shows consistency of approach. Although Obama started his presidency with his 2009 Cairo speech, intended as a signal of support to the region and increased attention from the US, his administration responded to the Arab Uprising with certain discretion and was reluctant to increase American involvement in the regional conflicts—Iraq, Syria, Yemen, Libya—rather opting for a low profile, proceeding with its fight against terrorism and focusing on diplomacy to a greater extent. Trump administration, by and large, continued this approach avoiding military involvement and shifting more of the responsibility for security and regional problems onto its regional allies—Israel, Saudi Arabia, the UAE, etc. While Trump withdrew from the Iran nuclear deal and increased sanction pressure on Tehran, this never translated into a significant change in the American approach to the region. Even in Syria, which suffered several US missile attacks, the moves of the previous administration did not lead to a drastic change of the situation on the ground. Moreover, US "betrayal" of the Kurds and a partial withdrawal of its military from Syria had little serious impact on the course of the conflict. Therefore, over the last decade, the US regional policy has, by and large, been going along the similar lines of limited engagement, fight against terrorism, support of its regional allies.
Today, Biden administration's plans do not provide for a change in the established approach and deal only with a limited number of policy issues, those coming in for heavy criticism under Trump, e.g. the Iran deal, extending support to the Syrian Kurds, suspending dialogue and aid to the Palestinians, etc.
It is worth noting that the new US administration does not regard the Syrian conflict as a separate problem, important in its own right. It, rather, treats it as a secondary issue linked to other, more important policy issues, such as dealings with Iran and the nuclear deal, relations with Turkey, which happens to brand US-backed Syrian Kurdish militias (YPG) as terrorists, as well as dealings with Russia who, in recent years, has become more active in Syria and in the region at large, or ensuring security of US allies in the region (Israel, Saudi Arabia, the UAE, Iraq, etc.) who feel threatened by increased Iranian military presence in Syria. Therefore, the Syrian profile is largely viewed in the context of US policies towards Iran, Russia and Turkey, rather than as a separate foreign policy concern.
Interestingly, though, the new Administration refused to send its representative to the 15th round of the Astana Syria talks held in Sochi on Feb. 16–17, despite an invitation being sent, as is argued by Alexander Lavrentiev, Russia's special envoy on Syria. The US ceased to participate in the Astana meetings in mid-2018. Mr Lavrentiev went on to suggest that the new administration has yet to formulate its Syria policy, despite being officially in office for over a month now. "There are signals [coming from the US] that they will be ready to work with us, but so far no conclusive proposals have been made," concluded the Russian envoy. Thus far, Washington has not devised its Syria policy, having other actors involved guess its possible approach and future steps.
Moscow Concerns with US Syria Policy
US military presence in Syria is among major concerns for Russia. American soldiers are deployed in northeastern and eastern provinces of Syria as well as in the south, around al-Tanf settlement, on the border with Jordan and Iraq. Moscow perceives American presence in the country as illegal and among the key obstacles to its reunification. US support to the Kurdish-dominated Syrian Democratic Forces (SDF) prevents them from striking a deal with Damascus, something that is needed to restore the country's territorial integrity and to assume control over those areas, as the majority of oil fields, water resources (Euphrates river), and some 40% of all agricultural lands are located in Kurdish-held regions. When the US is going to leave Syria is thus one of the most important questions for Russia.
A short answer would be that Washington will not pull out its forces from Syria, at least in the mid-term. Regardless of who occupies the White House, there are certain interests and goals that the US has in Syria, and it will hardly abandon them.
First and foremost, American military presence in Syria serves as a deterrent for the Syrian government forces and loyal militias, as well as for Russia, Iran, pro-Iranian units and Turkey. American troops prevent the Syrian Arab Army (SAA) and the Russian forces from asserting control over the oil fields and extending it to the economically-needed, 3-million strong northeast and east provinces of Syria. They also keep an eye on Iranian activities in east Syria, on the border with Iraq (border-crossing in Al-Bukamal), and keep Iran from further entrenchment. Finally, American troops keep the Turkish forces and the Ankara-backed armed Syrian opposition from the offensive against the Syrian Kurds. In addition, American military surveilles Russian activities and moves in the region. Being no heavy burden for Washington, the mere presence of several hundred US soldiers in the country kills many birds with one stone. That is why we can hardly expect the new US leadership to abandon such a position.
Second, the fact that the US is capable of significantly increasing its military presence in Syria at any given moment and within a short span of time puts it in a position of being a potential spoiler of any military or political/diplomatic initiative or deal that Russia, Iran, the Syrian government or Turkey may undertake. Besides, recent reports indicate that the US is constructing a new military base with airfield facilities near al-Omar oil field in Deir ez-Zor. Its runways are 2.5 km-long, which allows it to host heavy military planes (Lockheed C-130 Hercules, Lockheed C-5 Galaxy, or В-52). Once finished, the base will let the US easily send several thousands of soldiers or PMC fighters to Syria overnight, handing it an opportunity to rapidly build up its military presence and capabilities in the area. This makes Washington an indispensable participant of any settlement in Syria and forces Moscow, Ankara, Tehran and Damascus to take American interests and concerns into account. It is unlikely that Washington is ready to lose such leverage.
Third, being the leader of the anti-ISIS coalition, the US maintains its presence on the ground, which enables it to fight the remnants of terrorists. US officials have recently called attention to the fact that the main focus of US military in Syria is to fight the Islamic State which has become more active over the past six months. This reason serves as an official excuse to justify US presence in the country.
Finally, the US wants to maintain its ability to influence the political process in Syria. As of now, Washington has several instruments at its disposal. Its unilateral sanctions coupled with the Caesar Act, created serious additional problems not only for the Syrian economy but for the socio-economic, humanitarian and medical situation affecting millions of ordinary civilians as well. Such sanctions are politically motivated, pursuing a change in the regime' behavior, something that was never achieved. Essentially, this results in making the socio-economic and humanitarian conditions in the country only worse and obstructing any attempts to reconstruct critical infrastructure. Many humanitarian organizations report severe impediments in delivering humanitarian aid to Syria and rebuilding the country, with many INGOs being simply afraid to work in Damascus-controlled areas because of their fear to be sanctioned. According to the UN Special Rapporteur Prof. Alena Douhan, "secondary sanctions and over-compliance with unilateral sanctions result in fear for all interlocutors and drastically affect all population groups in targeted societies impeding people, private business, workers, scholars and doctors to do their job and to enjoy human rights." As a result, US sanctions on Syria allow Washington to exert serious influence on the political settlement of the conflict as well as on Syria's economic reconstruction, along with letting the United States remain a key actor in the conflict resolution.
Another leverage the US has in terms of shaping the political process in Syria is its support to SDF. Today, while backing the Syrian Kurds, Washington also obstructs any serious talks between them and the Syrian authorities in Damascus aimed at reaching reintegration of the northeast and eastern provinces of Syria back under control of the central government. Even though the most recent round of talks between the Syrian Democratic Forces (SDF) and Damascus activated by Moscow ended up with reaching an important preliminary agreement on major controversial issues, this does not prevent the Kurds from backtracking once the Americans decide to sustain or increase their support to them and reaffirm their commitments. Such moves can substantially affect the ongoing intra-Syrian political processes and prevent the country from restoring its territorial integrity. As long as the Syrian Kurds enjoy support and commitments from the US, it is extremely hard to expect them to reach any viable deal with Damascus.
By the same token, the US can influence Turkey and its Syria policy—either through increasing pressure on Ankara or trying to co-opt it by addressing its concerns and moderating the Turkish-Kurdish agreement. Such steps can potentially change the course of the conflict, thus profoundly affecting Russian positions in Syria.
Similar logic applies to the US policy towards Iran and to the revival of the JCPOA. Washington would very much like to tie the nuclear deal to other issues of concern, such as Iran's ballistic missile program and/or its "malign activities in the region", including those in Syria. Such an approach aspires to change Iran's behavior, for instance, in Syria in exchange for the nuclear deal revival and lifting US sanctions. In the US line of reasoning, the White House has an upper hand in the talks with Iran to be able to force it to follow its preferred path. That can, in turn, affect Iran's behavior not only apropos the return to the JCPOA but concerning its Syrian policy as well. The risks, if this approach fails, are high, as this will have counter-productive results. If the nuclear deal is not revived and sanctions remain at place, Iran will most likely persist in its "malign activities" in Syria and throughout the region, while reserving the option to escalate them. Even the most recent US attack on pro-Iranian targets in Syria had more to do with Iran and its activities in Iraq and Syria rather than with the Syrian conflict itself.
This is to say that the US policy towards Iran and the revival of the nuclear deal, or towards the Syrian Kurds, or the way how Biden's administration will deal with Turkey, or Russia on the track of the Syrian conflict will have a serious impact on the situation in Syria. So far, there is no indication that it is going to be among the priorities of the new administration. Syria, though, will most likely remain part of US regional policies and subordinate to US dealings with Iran, Turkey and Russia. Outcomes of US-Iran, US-Turkey and US-Russia dialogue can potentially have a profound effect on the situation in Syria. Although it is hard to expect the new US administration to drastically change its approach to the Syrian conflict, there may be new promising avenues for diplomacy which will, hopefully, yield more positive results than negative ones.
From our partner RIAC
Washington Ill-Prepared to Set Human Rights Agenda
It is evident that US Democratic President Joe Biden and his team will pay more attention to the human rights agenda in foreign policy than their Republican predecessors did. It is also clear that Washington will actively use this agenda in dealing with its main geopolitical adversaries—above all, China and Russia. Finally, it is obvious that the United States will try to put together a consolidated Western front to shoulder American human rights initiatives. Human rights will become one of the tools to keep liberal democracies together confronting what is perceived to be the global rise of illiberal authoritarianism. We are likely to hear strong rhetoric on human rights coming out of the White House and the State Department. We will observe multiple human rights-focused US initiatives in international organizations. And we will also see new American human rights-related sanctions against Moscow and Beijing.
Still, at the end of the day, this strategy might turn out to be less successful than the new US leaders anticipate. No matter how Russian or Chinese governments are planning to handle, respectively, the Alexey Navalny case or political protests in Hong Kong, it is very unlikely that either Moscow or Beijing will yield under US pressure. Moscow and Beijing will continue going hand in hand with each other in blocking US-proposed international resolutions, in containing US foundations and NGOs operating in sensitive areas, and in countering the coming American information offensive on the human rights front. The growing pressure from the White House will only further cement the China-Russia partnership.
Moreover, the reality is that Washington is ill-prepared to make a convincing case on human rights and broader democracy issues.
First, America itself has not fully recovered from a deep and protracted political crisis. Many inside the US still question the standards of November's presidential elections as well as the legitimacy of information restrictions imposed on Donald Trump and his supporters by major social networks and the US mainstream liberal media. The 2020 large-scale violent racial riots also question the assumption that the United States can serve today as a universal model of human rights observance. Until President Biden fixes related problems at home, his international human rights crusade will not look too credible even for his fellow citizens.
Second, it is easy for Biden to raise human rights issues against Russia and China—or against North Korea and Iran. This is a light and unburdensome task—in any case, these countries are not and will not be US allies or partners anytime soon. However, what about other potential targets—like Turkey and Saudi Arabia? On the one hand, both Ankara and Riyadh are perceived in Washington as gross violators of basic human rights. On the other hand, Washington badly needs partnerships with both of them. If the Biden administration heads down a slippery slope of double standards and selective use of the human rights agenda in foreign policy, this will not make this agenda more convincing for anyone. If Biden chooses to go against traditional US clients and friends, the political price for such integrity might turn out to be prohibitively high.
Third, though the international human rights agenda remains important, it seems that today, in most societies, the public puts fairness before freedom. 20 or 30 years ago, the quest for freedom was the driving force behind the majority of street protests, political upheavals and revolutions. Today people revolt mostly against what they believe to be unfair and unjust. The widely shared sentiment of unfairness and injustice rather than human rights or political democracy is the main source of various populist movements in all parts of the world.
The balance between the quest for freedom and the quest for fairness has always been moving from one side to the other, forming long political and social cycles in human history. In the first half of the 20th century, fairness and egalitarianism were perceived as more important than freedom and human rights, while in the second half of the century, the balance shifted away from the former and toward the latter. Today we observe the global social pendulum once again swinging in the opposite direction.
In this context, the recent statement of Chinese President Xi Jinping about the ultimate victory over absolute poverty in China may well outweigh all the eloquent human rights rhetoric coming from US President Joe Biden.
From our partner RIAC
Witnessing Social Racism And Domestic Terrorism In Democratic America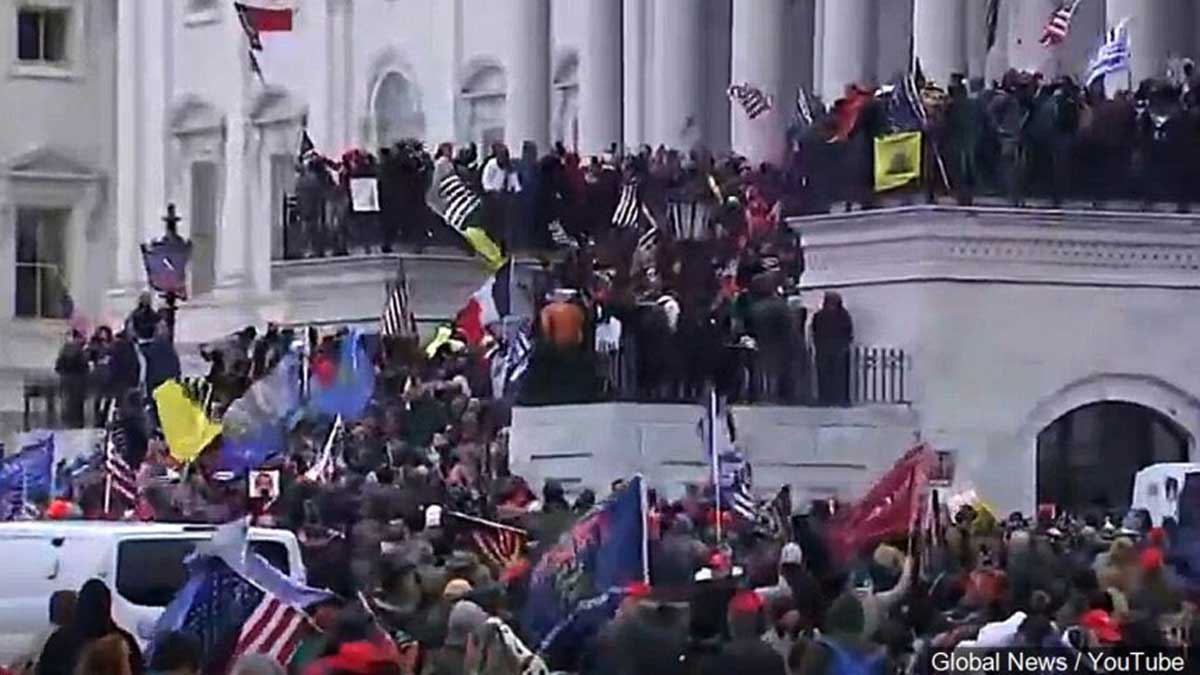 With just less than two weeks away from President-elect taking the office, the United States of America witnessed the worst of the worst it could ever do, since its discovery. Anti-democracy moves and violence is what American leadership stood against around the world and in particular in recent times since the Arab Spring, but the same 'Mini Arab Spring' was faced by America itself. The brave soldiers of America who took arms and enjoyed Saddam's palace could not protect its own legislative branch, details about which make the very beginning of the American Constitution. The savior of democracy is struggling democracy at home as white supremacists and Trump supporter militias stormed at the US Capitol. Before having a critical outlook through the lens of Johan Galtung's triangle of violence, it is potent to dig into what exactly is causing this situation in America. This started as protests at the National Mall which soon after Trump's incitement turned into riots at the Capitol Building by masses without masks, painted with Republican colors and wrapped in MAGA merchandise. This storm over Congress seats came after months long instigation of Donald Trump's claims about rigging in elections and his refusal to accept the results and especially when on Wednesday the Congressmen gathered to count the electoral votes and officially declared Biden as the next President of America. Amidst this siege over Capitol, arrests and vandalism of state property; Joe Biden was officially validated as the 46th President of the United States of America.
Apart from what became highlight of that week about Capitol Hill being invaded by pro-Trump supporters, critically analyzing the situation, it is evident enough that MAGA riots and Black Life Matters riots were quite evidently, differently handled by the state forces. This discrepancy in response to BLM can be better explained through Galtung's 3 sides of violence. Galtung's triangle shapes around three joints of connections: direct, cultural and structural violence, while the former has its roots in the latter two. Structural violence is defined as the unequal access and advantages to one racial, political, ethnic or religious group than the other in social and political orientations of systems that govern the state. Structural violence or social racism is evident in the varying responses that despite warnings about possible attacks during the electoral vote counts, Police did not seek advance help to prevent it, rather National Guard was deployed an hour after the protestors had already breached the first barricade. While in the case of BLM, the aggression of the Police and National Guard was evident in their gestures. While the anti-racism protests in June last year faced militarized response, none was done with anti-democratic riots.
While social racism is evident in America, it is yet to be witnessed what is to come next. Speaker of the House of Senate, Nancy Pelosi has already indicated removing President Trump from his office through the 25th Constitutional Amendment. Along with this, Joe Biden's remarks about the situation also have long-term repercussions as well as expectations. Repercussions might come in terms of him calling the protestors as "domestic terrorists". The FBI defines domestic terrorism as: "Violent, criminal acts committed by individuals and/or groups to further ideological goals stemming from domestic influences, such as those of a political, religious, social, racial, or environmental nature." America, since more than 2 decades is already fighting its war against terrorism in various segments of the world, the use of this word at home, although might bring support for Biden's sympathies for BLM and democracy, yet it might have long-term impacts. Mentioning of expectations, Americans at home and abroad, both desire to see actual reforms followed by on ground implementations to counter structural violence. Along with this, Biden shall have to re-construct the de-constructed notion that political violence and threat to democracy is far away from America and is for third world countries. The states upon which America used to show serious concern and used to send arms for their national interests are showing their worry over the situation in America which is even termed as 'coup'. Having pin-pointed all this, Biden's era needs a lot of reconstruction before it opts to enter any third world country or show its presence in any new Spring for democracy outside America.