Global foreign direct investment halved amid pandemic, but China remained resilient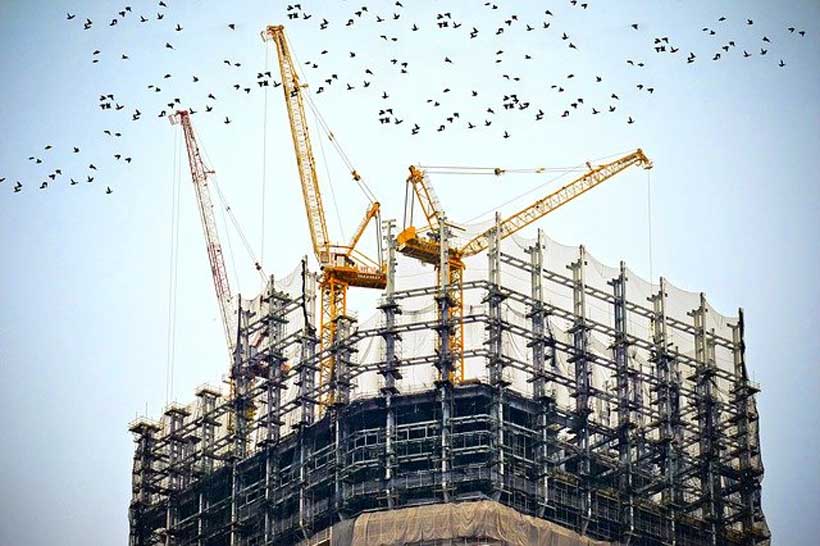 Foreign direct investment (FDI), a bellwether of globalisation and economic confidence, fell by 49 per cent to $399 billion in the first half of 2020, amid the upheaval caused by the coronavirus pandemic, a new report from the UN trade and development organization UNCTAD showed on Tuesday.
FDI includes cross-border mergers and acquisitions, international project finance, and corporate investments in new "greenfield" projects abroad, and it can be an indicator of the growth of the corporate supply chains that play an important role in world trade.
Worse than expected
James Zhan, the director of UNCTAD's Division on Investment and Enterprise, said the slump in FDI flows in the first half of the year was more drastic than expected.
"This was due to the lockdowns around the world, which slowed existing investment projects, and the prospects for deeper recession which led the multinationals to reassess new projects. And that's the current mood of the investors – they try to be very conservative at this stage", he said at a press conference in Geneva.
All major forms of FDI and all regions suffered from the slowdown, although developed economies were worst hit, with FDI flows of $98 billion in the six months – a 75 per cent reduction from a year previously.
China holds course
However, China was bucking the trend, with FDI flows relatively stable at $76 billion in the first half of the year, while Hong Kong bounced back as an FDI destination after a weak 2019.
"Overall investment flows into China remain at a high level and this is partly because China was one of the very few countries, among the first, to control the pandemic and to resume its production system in the country.
"In the meantime the Chinese government put in place effective measures to retain investment, to service operations of the multinationals operating in the country, and also put in place new measures to attract investment", Mr. Zhan said.
Most of the FDI heading to China went into high-tech industries. The value of Mergers and Acquisitions transactions into China, grew by 84 per cent, mostly in information services and e-commerce industries, while several multinational companies also expanded their investments into China, he added.
Global outlook highly uncertain
The global outlook remains highly uncertain, with question marks over the duration of the pandemic and the effectiveness of the policy response, but prospects for the full year remain in line with UNCTAD's earlier projection of a 30-40 per cent decline, Mr. Zhan said.
The rate of decline in developing economies is expected to flatten because of the signs of impending recovery in East Asia, but the global decline is expected to continue, with a further reduction of 5-10 per cent foreseen in 2021, the UNCTAD official added.
FDI is the most important source of external funding for developing economies – outstripping remittances, bank loans and overseas development assistance.
The current value of FDI invested in projects around the world is equivalent to 42 per cent of annual global GDP, said Mr. Zhan.
Lighthouse Partnerships Gain Momentum on Social Justice
Crises in climate, health and inequality are compelling organizations to align business strategies with equity and social justice values.
In a new whitepaper, Lighthouse Action on Social Justice Through Stakeholder Inclusion, the World Economic Forum, in collaboration with Business for Social Responsibility (BSR) and Laudes Foundation, shines a light on emerging corporate momentum supporting stakeholder inclusion and social justice.
Through the case studies of nine "lighthouse examples," the report chronicles how the following companies and coalitions are establishing stakeholder inclusion models and best business practices in three key areas:
Making investments targeting impacted communities in value chains and ecosystems:
– The Resilience Fund for Women in Global Value Chains (UN Foundation, BSR, Women Win/Win-Win, Gap Foundation, PVH Foundation, H&M Foundation, the VF Foundation, and the Ralph Lauren Corporate Foundation)

– In Solidarity Program (Mastercard)

– Replenish Africa Initiative (The Coca-Cola Foundation)
Influencing public policy and speaking out as corporate citizens:

– Open for Business Coalition (39 major corporations)

– Racial Equality and Justice Task Force (Salesforce)

Applying rigorous accountability practices and sharing power with workers in supply chains and communities:

– Unilever's Living Wage commitment (Unilever)

– Farmer Income Lab (Mars, ABinBev, Danone, Oxfam, IDH, Livelihoods Fund for Family Farming, UNDP)

– Amul Supplier Cooperative Ownership (Amul)

– Patagonia's Implementation of Regenerative Organic Certified Standards in its Apparel Supply Chain (Patagonia)
The whitepaper outlines successes and pain points as these leading lighthouse partnerships between business and civil society strive for more meaningful participation with communities most impacted by systemic injustices. Each business is unique in its culture and path to long-term value creation, but all are committed to the belief that stakeholder primacy leads to optimal outcomes.
The time to move forward with these ideals is now, and the conclusion is clear in that, "…the crises of pandemic, protest and social disruption have created an inflection point for many companies to evaluate their corporate sustainability strategies," said David Sangokoya, Head, Civil Society and Social Justice, World Economic Forum. "Stakeholder inclusion must be at the centre of any corporate action on equity and social justice in our unequal world…positioning business on the path towards redesigning business models that shift power and value towards stakeholder primacy."
Lebanon crisis: More international assistance needed urgently
Lebanon's enduring economic crisis risks reversing decades of gains in people's wellbeing, the head of the UN World Health Organization (WHO) said on Friday.
Speaking from the capital, Beirut, at the end of a two-day visit to the beleaguered Mediterranean country, Tedros Adhanom Ghebreyesus described finding shortages of "basic and essential medicines".
Although the WHO has done what it can to fill gaps in healthcare there for the last 15 years, the WHO Director-General said that the situation had become "very dire" and that international support was needed immediately.
"It's not just COVID, almost all services are being affected," he said. "We visited two hospitals today… they told us that you know, they had, patients, cancer patients or other patients, but a shortage of medicines and those who cannot afford not having access to, they can't have medicine, so meaning other services are being disrupted, and this is life, life, life and death."
Lebanon's unprecedented political and economic crisis has been made worse by the COVID pandemic and last August's port explosion.
Fuel and power shortages
Tedros said that when he went to meet top Government officials, a power cut interrupted their encounter.
Similar fuel shortages have left hospitals functioning at 50 per cent capacity, the WHO Director-General said, adding that he had agreed to send a team of health experts to Lebanon to offer technical support as soon as possible.
The UN health agency has also provided "Band-Aid" assistance to the country's medical sector, Tedros added.
This includes the purchase of essential medicines for 450,000 patients with acute and chronic conditions last year and this year.
But Dr Iman Shankiti, WHO Representative in Lebanon, told journalists that the caseload is now increasing and that demand is growing for medications to treat cancer, dialysis and emergency patients.
"At one point in time we were able to support 2,000 cancer paediatric cases and we were able to support 17,000 persons with catastrophic medications, but this is not enough," she said. "I cannot say that we have filled the gap, we have closed the shortage. The needs are huge….It needs a whole-of-Government approach (to solving the shortages)".
Regional insecurity risk
While in Beirut, Tedros visited several health facilities, including the newly renovated Central Drug Warehouse that had been destroyed by the Beirut port blast.
Accompanying him, Dr Ahmed Al Mandhari, Regional Director for the Eastern Mediterranean, highlighted the threat to regional instability if Lebanon's health sector was not propped up.
The country was rapidly losing its longstanding status as a key provider of medical professionals, he warned, as its youngsters left the country to seek work elsewhere.
Lebanon's strong vaccination and immunisation system was also under threat, said Dr Al Mandhari, noting that it had "protected the children of Lebanon and all those living in Lebanon, which helped us in the region and beyond to control communicable diseases like for example polio, measles and other communicable diseases that affect adults and children. So, if there is a break or a weakness in this expanded programme of immunisation in the country it will definitely hit other countries in the region."
77 million children have spent 18 months out of class
The UN Children's Fund (UNICEF) says the world is facing an education crisis due to the COVID pandemic, that has left nearly 77 million children shut out of the classroom for the past 18 months.
This Thursday, the UN agency is closing down its social media channels for the next 18 hours to send one message to the world: #ReopenSchools for in-person learning as soon as possible.
The UN Educational, Scientific and Cultural Organization (UNESCO) is joining UNICEF, together with the World Bank, the European External Action Service (EEAS), the European Commission Humanitarian Aid operation, the LEGO Foundation and the WEF Global Shapers community of world youth.
Right to education
For UNICEF, the right to go to school is central to every child's development, safety and well-being. Yet in too many countries, classrooms remain closed while social gatherings continue to take place in restaurants, salons and gyms.
The agency believes "this generation of children and youth, cannot afford any more disruptions to their education."
New numbers from UNESCO, released this Thursday, show that schools are now fully open in 117 countries, with 539 million students back in class, ranging from pre-primary to secondary levels.
This represents 35 per cent of the total student population across the world, compared to 16% who returned to school in September 2020, when schools were only open, or partially-open, in 94 countries.
Around 117 million students, representing 7.5 per cent of the total, are still affected by complete school closures in 18 countries. The number of countries with partly open schools, has declined from 52 to 41 over the same period.
In all countries that had prolonged full school closures, education was provided through a combination of online classes, printed modules, as well as tuition through TV and radio networks.
Schools can reopen safely
UNESCO and its Global Education Coalition partners have been advocating for the safe reopening of schools, urging full closures to be used as a measure of last resort.
Since the onset of the pandemic, schools were completely closed for an average of 18 weeks (4.5 months) worldwide. If partial closures are accounted for, the average duration of closures represents 34 weeks (8.5 months) worldwide, or nearly a full academic year.
For UNESCO, the past two academic years have resulted in learning losses and increased drop-out rates, impacting the most vulnerable students disproportionately.
Schools in most countries have adopted some forms of sanitation protocol such as wearing masks, using hand sanitizers, improving ventilation and social distancing, which were also key to re-opening schools last year.
Some countries have also introduced large scale testing as well as temporary classroom and school closures when the virus is detected.
Vaccination key
Rising vaccination rates among both general population and teaching staff, has also been a key factor in reopening schools.
The vaccination of teachers has been prioritized in around 80 countries, allowing for the inoculation of some 42 million teachers. In a handful of countries, the vaccination of students aged 12 and over, is an important factor in determining the full re-opening of schools.
Action to accelerate the recovery of learning losses remains an essential component of national COVID-19 education responses. For that, UNESCO says teachers and educators need adequate support and preparation.
Connectivity and bridging the digital divide also remain key priorities in building the resilience of education systems and providing hybrid learning opportunities.
For that reason, UNESCO, UNICEF and the World Bank have partnered in an initiative called Mission: Recovering Education 2021, that supports governments in bringing all learners back to school, run programmes to help them catch up on lost learning, and prepare teachers to address learning losses and incorporate new digital technology.