World Bank Group Sanctions Two Chinese Engineering Companies for 18 months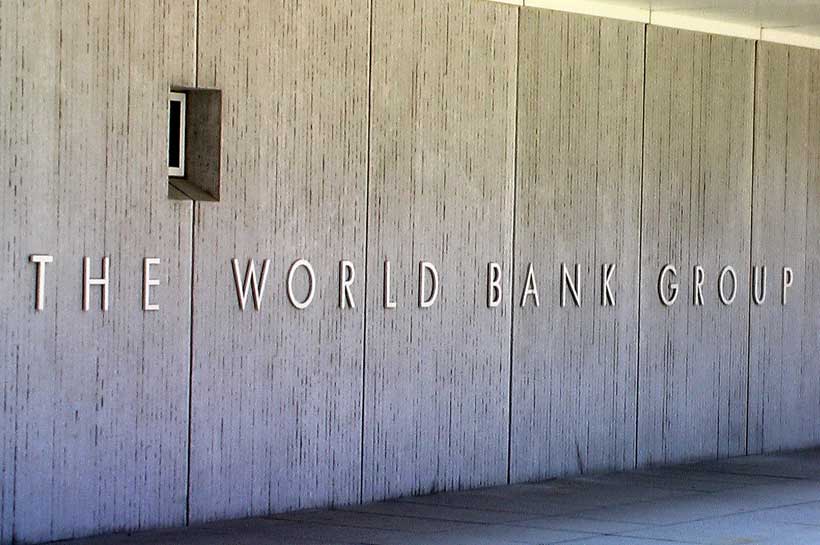 The World Bank Group today announced the 18-month sanctions of China National Electric Engineering Company Limited ("CNEEC") and its wholly owned subsidiary, China Electric Design and Research Institute Company Limited ("CEDRI"), both international engineering companies, in connection with fraudulent practices as part of the Lusaka Transmission and Distribution Rehabilitation Project in Zambia.
CEDRI has been sanctioned with debarment with conditional release, which makes the company ineligible to participate in projects and operations financed by institutions of the World Bank Group. The debarment is part of a settlement agreement under which CEDRI admits responsibility for the underlying sanctionable practices and agrees to meet specified corporate compliance conditions as a condition for release from debarment.
CNEEC has been sanctioned with conditional non-debarment, which means that it remains eligible to participate in projects and operations financed by institutions of the World Bank Group as long as it complies with its obligations under the settlement agreement. Otherwise, the conditional non-debarment will convert to a sanction of debarment with conditional release, and the company then will become ineligible to participate in World Bank Group projects and operations until the conditions for release set out in the settlement agreement are met.
The project was designed to increase the capacity and improve the reliability of the electricity transmission and distribution system in Lusaka, Zambia. According to the facts of the case, CEDRI engaged in fraudulent practices by failing to disclose a conflict of interest and by presenting false documents with CNEEC's company name in order to meet the requirements of a contract under the project. CNEEC, as a controlling affiliate of CEDRI, failed to oversee CEDRI's misconduct.
The settlement agreement provides for reduced periods of sanction in light of both companies' cooperation. As a condition for release from sanction under the terms of the settlement agreement, the companies commit to developing an integrity compliance program consistent with the principles set out in the World Bank Group Integrity Compliance Guidelines. CNEEC and CEDRI also commit to continue to fully cooperate with the World Bank Group Integrity Vice Presidency.
The debarment of CEDRI qualifies for cross-debarment by other multilateral development banks (MDBs) under the Agreement for Mutual Enforcement of Debarment Decisions that was signed on April 9, 2010.
Uganda Can Rein in Debt by Managing its Public Investments Better
In the wake of a waning COVID-19 (coronavirus) pandemic and upon full re-opening of the economy, optimism—regarding expected acceleration of growth and a clearer outlook for oil production with the signing of the Final Investment Decision in February 2022—has been dampened by new global shocks, including the impacts of the war in Ukraine.
The 19th edition of the Uganda Economic Update (UEU): Fiscal Sustainability through Deeper Reform of Public Investment Management, a biannual analysis of Uganda's near-term macroeconomic outlook, estimates growth at 3.7 percent in 2022, which is lower than pre-COVID-19 projections of over 6 percent. Uganda's gross national income per capita stood at about $840 in FY21 and has increased only marginally in the year since.
Real gross domestic product grew by 4.3 percent in the first half of 2022 supported by a strong and speedy recovery of the service sector upon the opening of the leisure and entertainment industry, accommodation, and food services, as well as sustained buoyancy of the information and communications sector. The report projects a 5.1 percent growth rate in FY23, 0.5 percentage point below the December 2021 forecast, increasing to about 6 percent in FY24.
"Rising commodity prices and the overall increase in cost of living pose new risks to livelihoods, that had just begun recovering from the effects of COVID-19. These and other shocks are threatening to stall socio-economic transformation, thus increasing the likelihood of the people falling deeper into poverty," said Mukami Kariuki, World Bank Country Manager for Uganda. "It is therefore crucial for the Government of Uganda to adopt targeted interventions to support the vulnerable while managing debt and rising inflation."
The UEU proposes four policy actions that will enable Uganda to sustain a resilient and inclusive recovery: i) accelerate vaccination efforts against COVID-19; ii) adopt targeted interventions to support the vulnerable – such as building shock responsive social protection systems; iii) maintain prudent fiscal and debt management to support the fiscal consolidation agenda; and iv) cautious monetary tightening in the face of rising inflationary pressures.
The report also recommends accelerating longer term structural reforms to (i) strengthen revenue mobilization through the implementation of the Domestic Revenue Mobilization Strategy; (ii) improve public investment management; (iii) rationalize public expenditure to support faster, sustainable, and inclusive growth by investing strongly in human capital development; and (iv) improve the trade and business environment and enable green investments.
The UEU notes that fiscal consolidation is needed to rein in debt and to create the necessary space to respond to shocks that could hurt or stall recovery. This can be done through better Public Investment Management (PIM) building on important reforms that have been undertaken by the government. The benefits of these efforts are starting to show.
"Uganda has a great opportunity to harness Public Investment Management by making sure that beyond preparing good projects, effort is also directed at ensuring that they are efficiently funded, implemented, monitored, operated, maintained, and evaluated. These steps ensure that the country can reap the maximum value of public investments," said Rachel Sebudde, World Bank Senior Economist and the lead author of the Uganda Economic Update. "Strategic capacity building for government officials is crucial as it will improve the Ministries, Departments and Agencies' effectiveness across the PIM cycle."
Notwithstanding the progress achieved in the PIM process, key challenges remain. These include low execution rates on donor and own-budget projects; long implementation delays; cost- and time-overruns on projects; and high commitment fees in the case of non-concessional externally funded projects. Overall, the improvements around the administrative processes of the pre-investment phase of PIM are being discounted by challenges in critical areas, including project prioritization and selection, budgeting, and implementation.
Cambodia's Economy Growing but Must Weather Oil Price Shock
Cambodia's economy will grow by 4.5 percent in 2022, according to the latest World Bank projections. Weathering the Oil Price Shock, the Bank's June 2022 economic update for Cambodia, shows that while domestic economic activity and goods exports continue to recover from the slowdown caused by COVID-19, growth remains uneven, with the war in Ukraine driving inflation.
The report shows that during the first quarter of 2022, goods exports rose to $4.8 billion, up by 26 percent on last year. Traditional growth drivers, especially garments, travel goods, and footwear continue to expand but newer manufacturing industries, such as for electrical and vehicle parts, are also emerging, while exports to the US are surging.
Although domestic economic momentum is strong, recovery is held back by deteriorating global demand. Rising global energy and food prices are fueling higher inflation, and in Cambodia, poor and vulnerable households with limited savings are likely to bear the brunt of the oil price shock. The fiscal deficit is expected to widen to 6.3 percent of GDP, as the government will need to continue spending programs to support the poor.
"The government's Living with COVID-19 strategy has allowed Cambodia to reopen, enabling economic recovery," said Maryam Salim, World Bank Country Manager for Cambodia. "However, the road ahead remains unclear. Rising energy and food prices due to the war in Ukraine are imposing additional burdens on the poor, and this will slow the pace of poverty reduction. The government's cash transfer program, which has been vital to poor households during the pandemic, will continue to be needed."
Over the medium term, the economy is expected to grow at around 6 percent annually, with the new investment law, together with free trade agreements, helping to boost investment and trade. The report recommends policies that can help sustain economic recovery. These include continued efforts to contain COVID-19 infection, strengthening consumer and investor confidence, promotion of exports, particularly in agricultural commodities, by facilitating trade and reducing the costs of doing business, and stabilization of retail prices.
The report also includes a special focus section on post-pandemic supply chain disruptions. It suggests strategies for reducing logistic costs and emphasizes that efforts to increase Cambodia's trade competitiveness and enhance its connectivity will require a systematic approach that goes beyond improvement of physical assets. Efforts are needed to strengthen the entire supply chain by monitoring the efficiency of trade gateways and routes, expanding the "Best Trader scheme" to the wider logistics sector, developing a longer-term business plan for railways, and establishing the "Roadwatch," hotline, through which traders and citizens can report irregularities. Implementing these reforms will require an institutional approach and a lead government agency that can oversee logistics development at the national and gateway levels.
The Cambodia Economic Update is a biannual report that provides up-to-date information on short- and medium-term macroeconomic developments in Cambodia.
Circular Economy Key to Supporting Thailand's Resilient Recovery
Thailand's economy is expected to expand by 2.9 percent in 2022, supported by private consumption and tourism recovery. However, negative spillovers from the war in Ukraine and lockdown in China highlights Thailand's oil dependence and vulnerability to global supply chain disruptions. Adopting a more circular economy approach can help promote growth that is more sustainable and more resilient to external shocks, according to the Thailand Economic Monitor published today.
The economy is expected to gain momentum in the second half and reach pre-pandemic levels in the fourth quarter of 2022, given the decline in COVID-19 cases and the further relaxation of border restrictions in Thailand and other countries. Tourist arrivals are projected to increase to 6.0 million arrivals in 2022, up from 0.4 million in 2021, and reach 24 million, or around 60 percent of pre-pandemic levels, by 2024. As a result, growth of 4.3 percent and 3.9 percent is projected for 2023 and 2024, respectively.
Headline inflation is projected to stay at a 14-year high over the course of 2022 at 5.2 percent, with core inflation at 2.3 percent. Exports of goods are expected to grow at 4.1 percent in 2022, slowing down after a strong outcome in 2021 at 18.8 percent, reflecting the softening global demand, and the prolonged global supply chain disruptions.
"As Thailand moves into the recovery phase, it will be important to make progress on fiscal consolidation while rebalancing public spending towards public investment to help support the government's vision to build back better and greener," said Kiatipong Ariyapruchya, Senior Economist for Thailand, World Bank.
According to the report, the war in Ukraine may aggravate poverty in Thailand through high food and energy prices. The World Bank estimates that a 10 percent increase in the global prices of food would raise the poverty rate by 1.4 percentage points and an increase of 10 percent in energy prices would raise the poverty rate by 0.2 percentage points.
Economic modeling suggests that an accelerated transition towards a circular economy could boost output and jobs, increase GDP by about 1.2 percent and create nearly 160,000 additional jobs by 2030, representing about 0.3 percent of total employment. It can also contribute to taming high and volatile commodity prices, and reduce greenhouse gas emissions by about 5 percent by 2030.
"With rising demand for resources in the domestic market, Thailand could add the circular economy approach to the pool of policy solutions that can decouple growth from a resource-intensive economy," said Jaime Frias, Senior Economist, World Bank. "A concerted public and private response, along with targeted reforms, will be necessary to unlock Thailand's potential in this area."
The report recommends several actions to support the circular economy in Thailand including awareness building on resource intensity, pollution, and resource degradation in the country. Along with this intervention, building institutional capacity and inter/intra agency coordination is a must, as well as providing a supporting framework to share knowledge and innovation and create further incentives for businesses to adopt circular business models. This involves incorporating circular economy into public procurement, developing sector-specific road maps, providing physical and digital infrastructure, and creating business support schemes.